Even through groom was on the other side of the world, Suzette and her husband Scott's love has withstood the test of time. Just before Scott's deployment in Operation Desert Storm, Suzette drove 12 hours to visit him at Camp Lejeune in North Carolina. "We eloped at  a magistrates office near the military base on August 16th. Nine months later we had a daughter and 14 months later our second daughter was born. The rest as they say, is history," the bride shared.
To celebrate their 22nd wedding anniversary the Tampa Bay couple decided to renew their vows. "We have always talked about renewing our vows and having a 'proper' wedding where family and friends could attend but we were always busy working and raising a family. The timing just never seemed to be right. In 2011 we decided not to wait for our 25th anniversary because life was too short so why not do it now. Our daughters were both ages 20 and 21 so we thought it would be great to have them participate as bridesmaids at their parents' wedding," Suzette explained.
For their classic purple, lavender and white wedding, the pair chose Tampa wedding venue the Marriott Waterside Hotel and Marina. "It was elegant, centrally located, on the water, and near the airport (for out of state guests). The accommodations, food, and professionalism of the staff were also deciding factors for us," Suzette said.
Decor was a major factor for Suzette so she hired Tampa wedding florist, Northside Florist. "I chose Northside Florist because Kathy, the owner, was able to create what I had in mind when I described my vision for my wedding and her prices were fairly reasonable," the bride said.
To capture every moment Suzette and Scott hired Tampa wedding photographer Eva Photo Studio. "Eva and Mauricio of Eva Photo Studio were professional from our first meeting. Their contract was thorough and everything was detailed. They arrived at our wedding on time and took tons of pictures from every angle. Our wedding pictures were amazing. They captured all of our colors, the candid moments and special moments, etc," Suzette said.
Instead of having two guests present, like their elopement, Suzette and Scott were happy to be able to share their commitment to each other in front of 90 guests. "This wedding was much better than our original wedding because we were surrounded by family, including our children, parents, siblings, and friends. Even though my wedding was 22 years later, it was everything I dreamt of. To me it was even better because our children were able to be a part of it," Suzette gushed.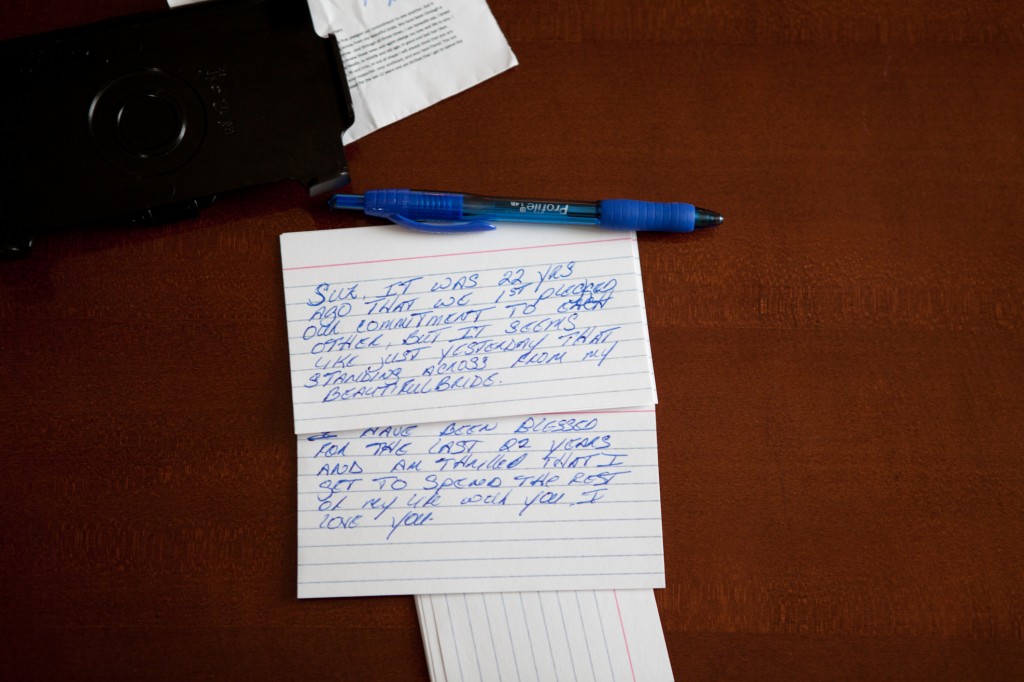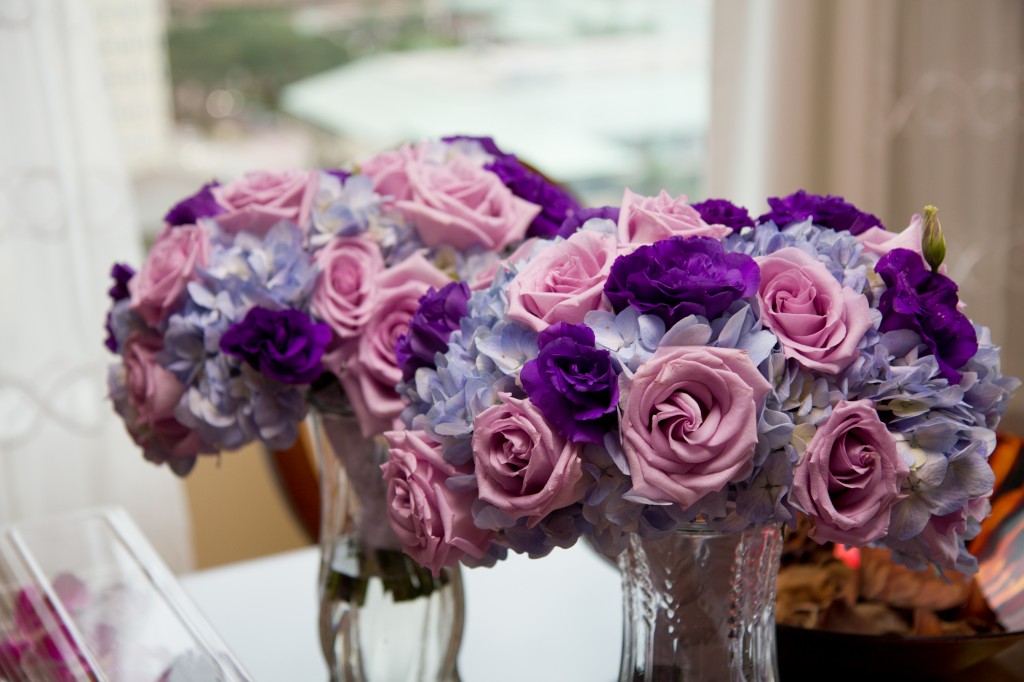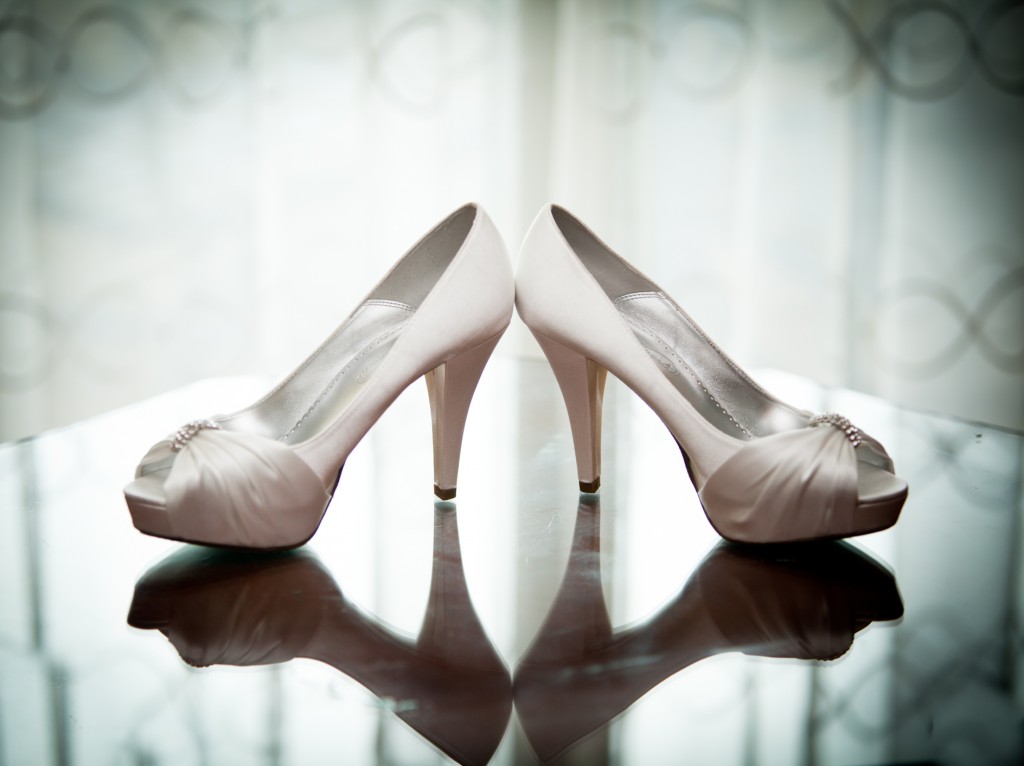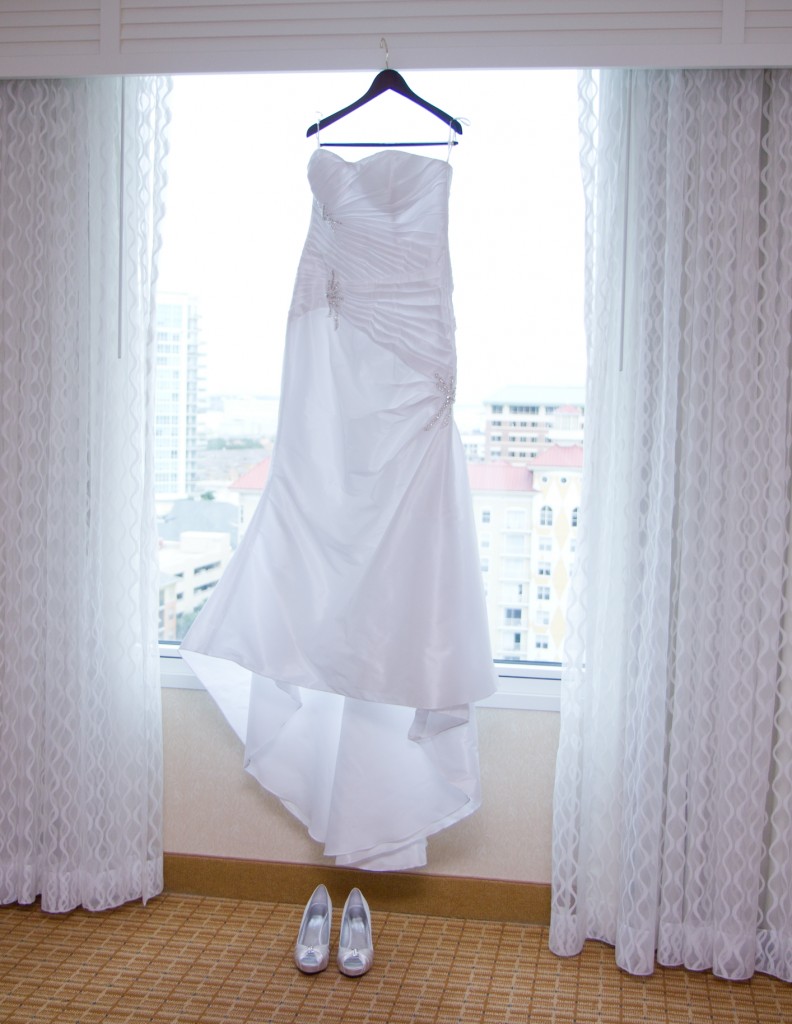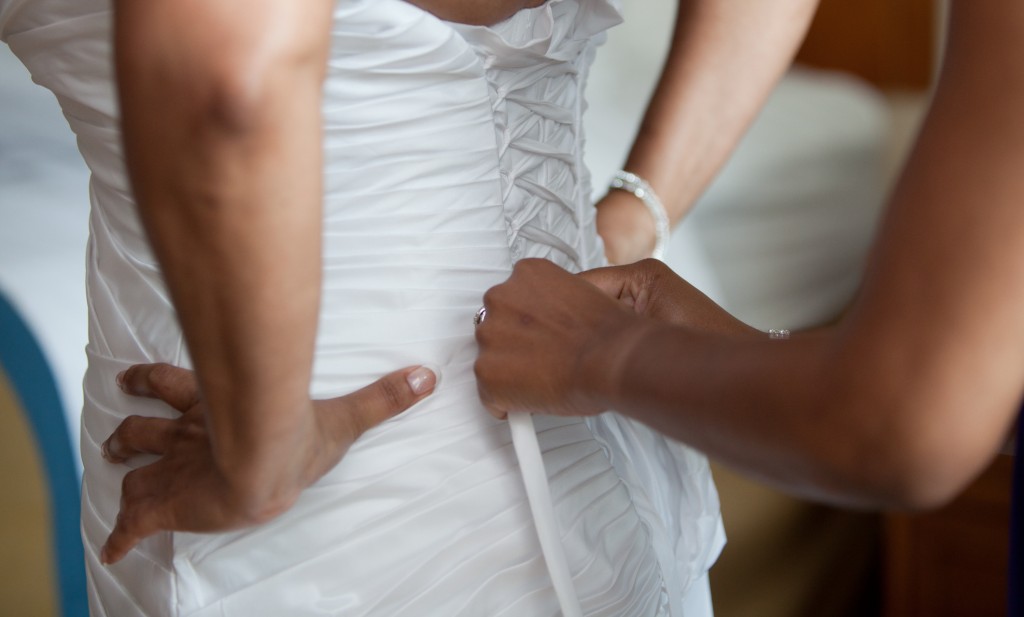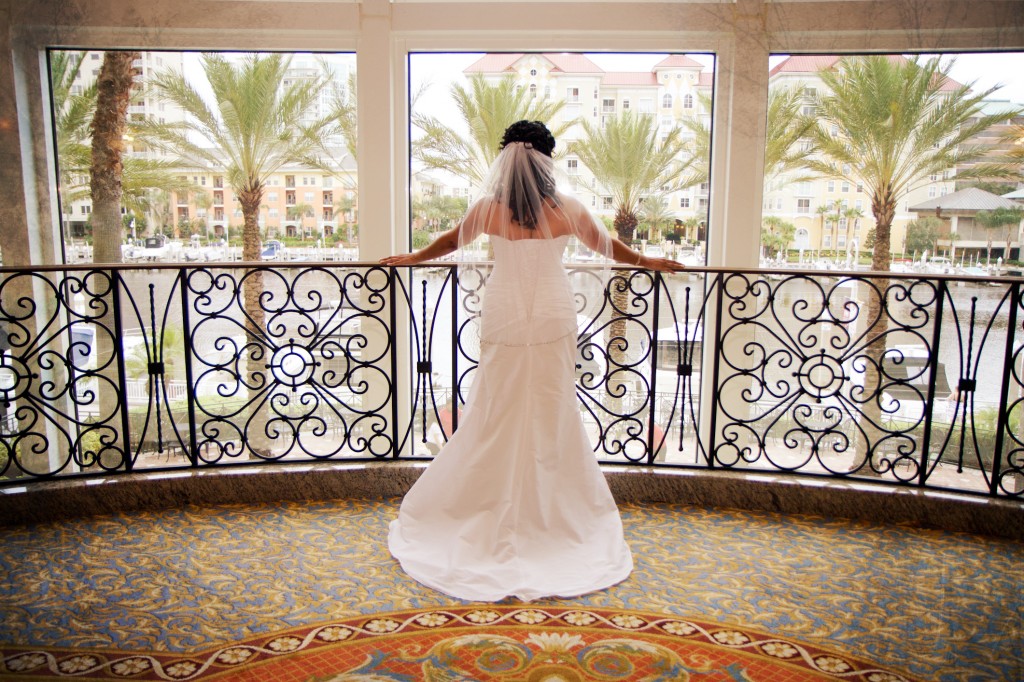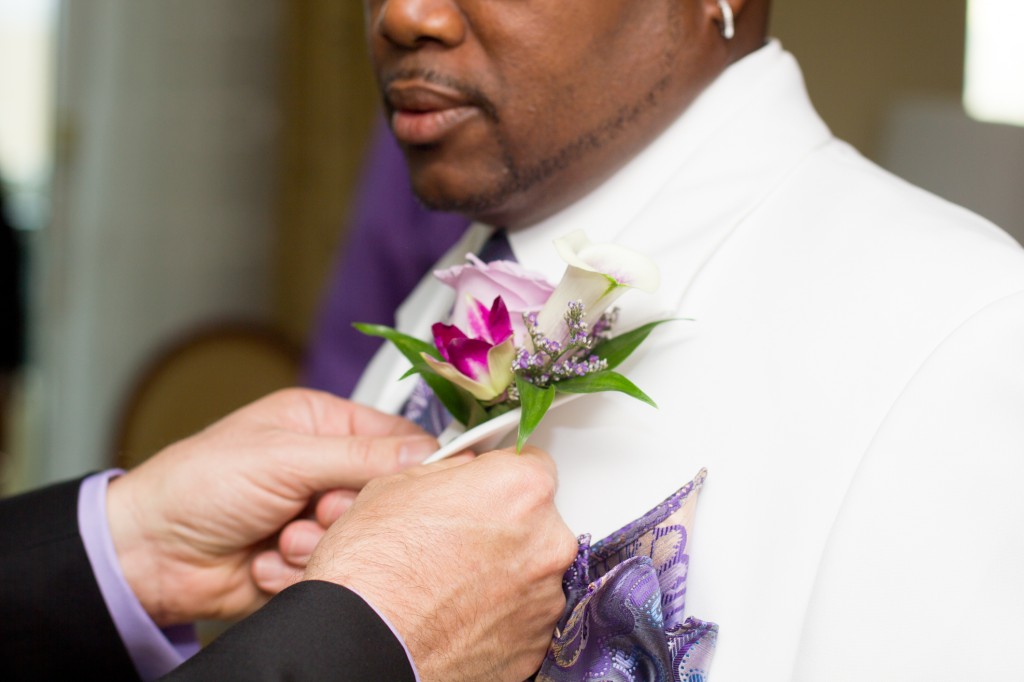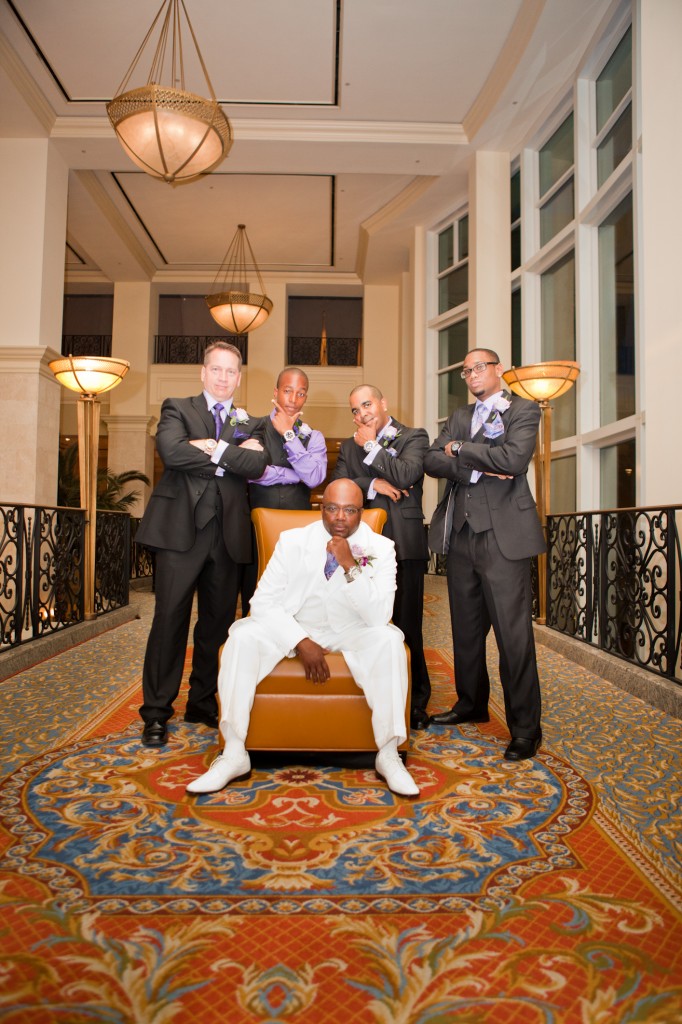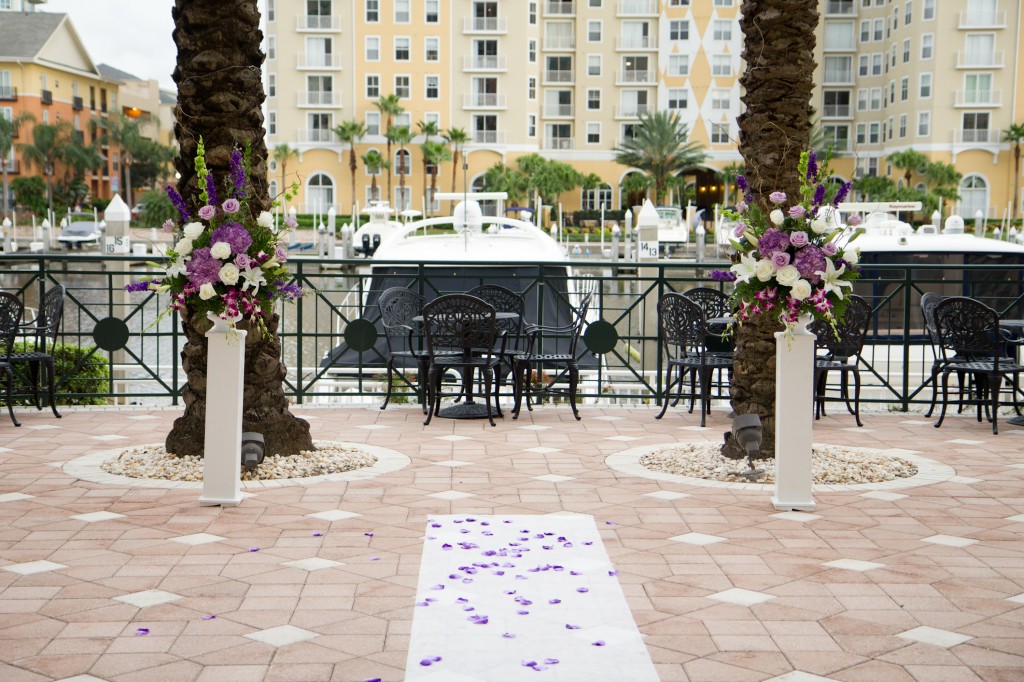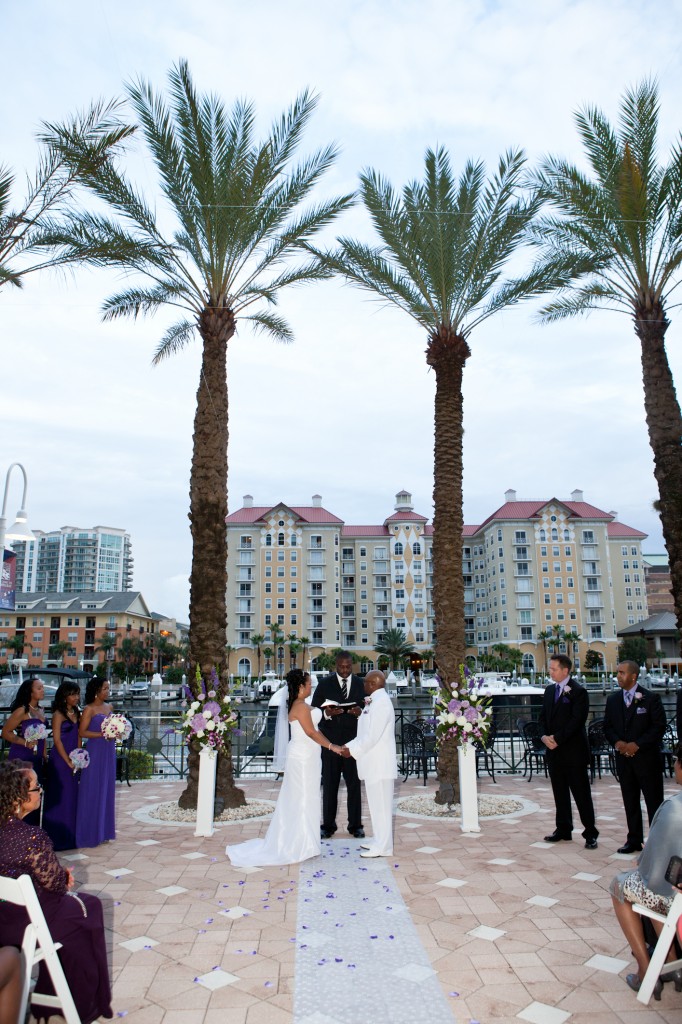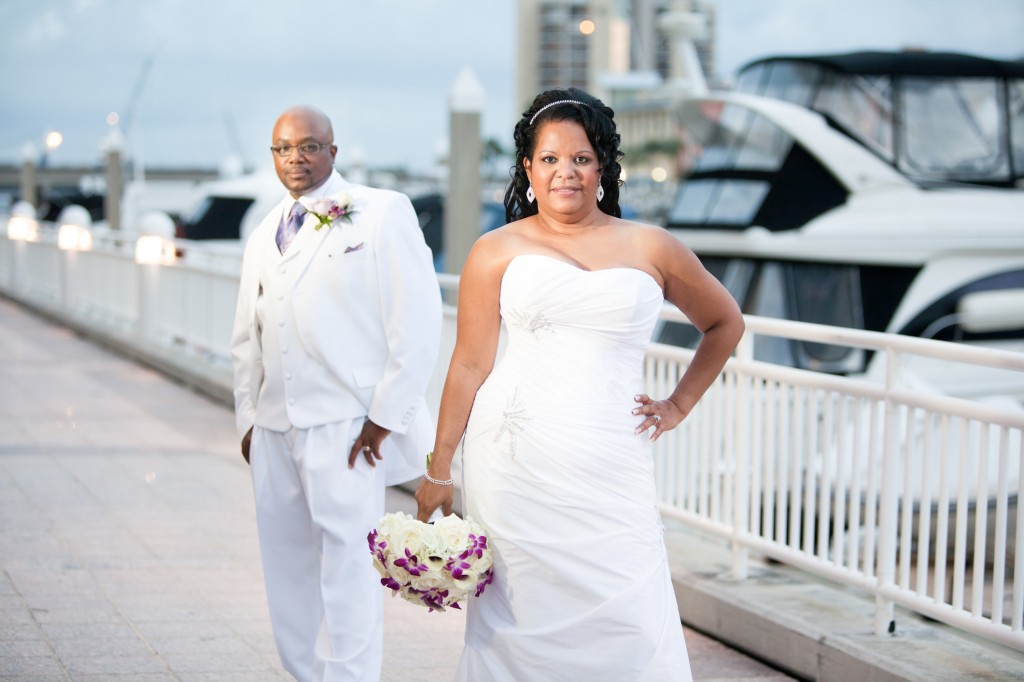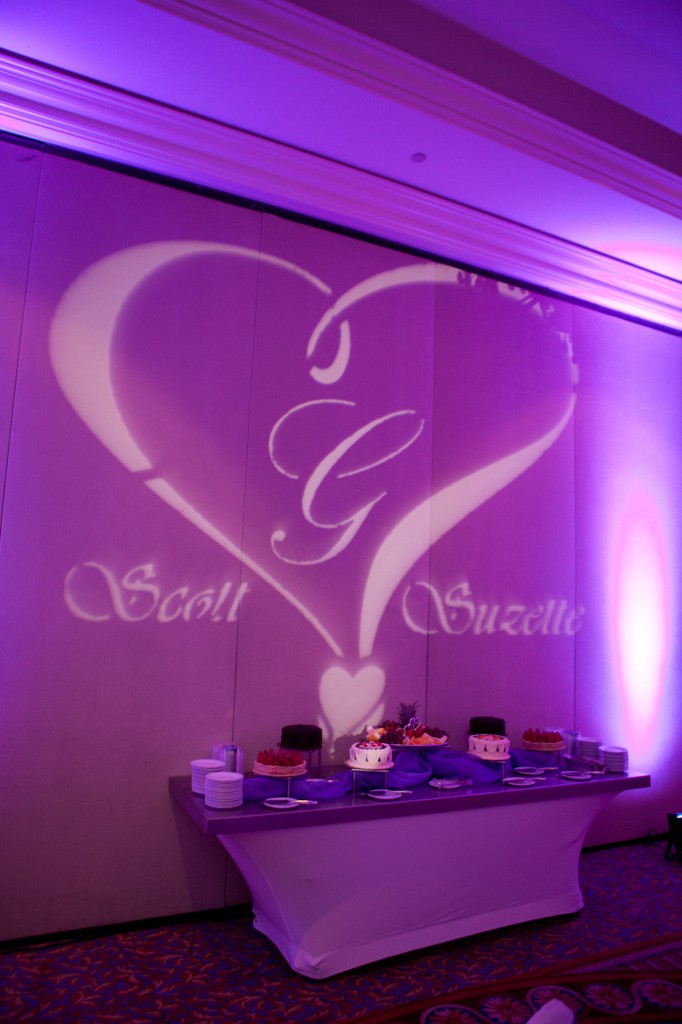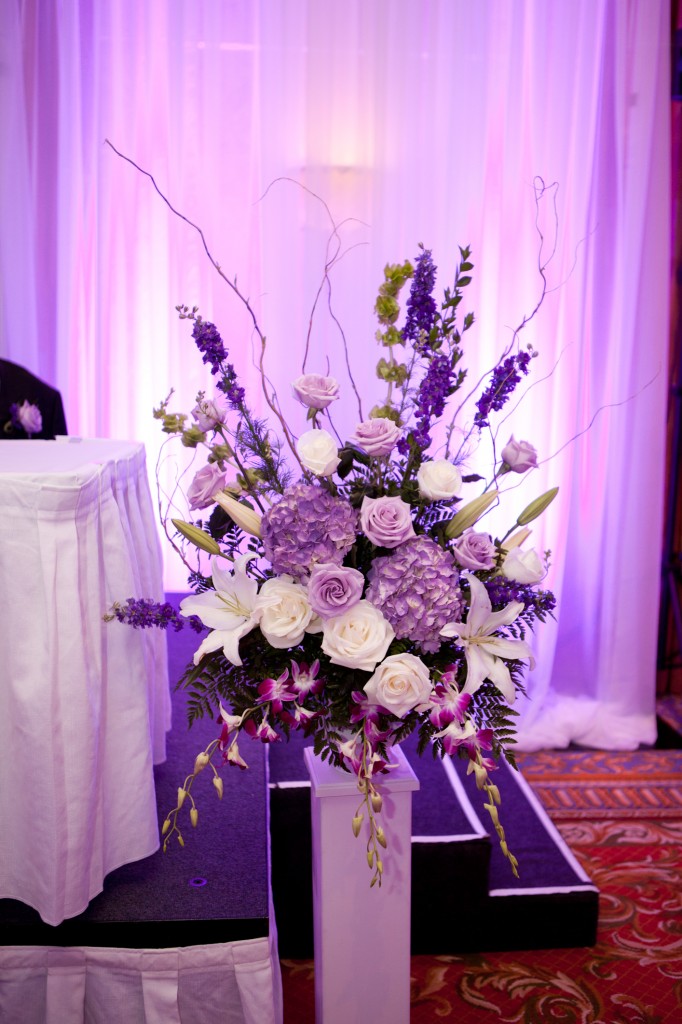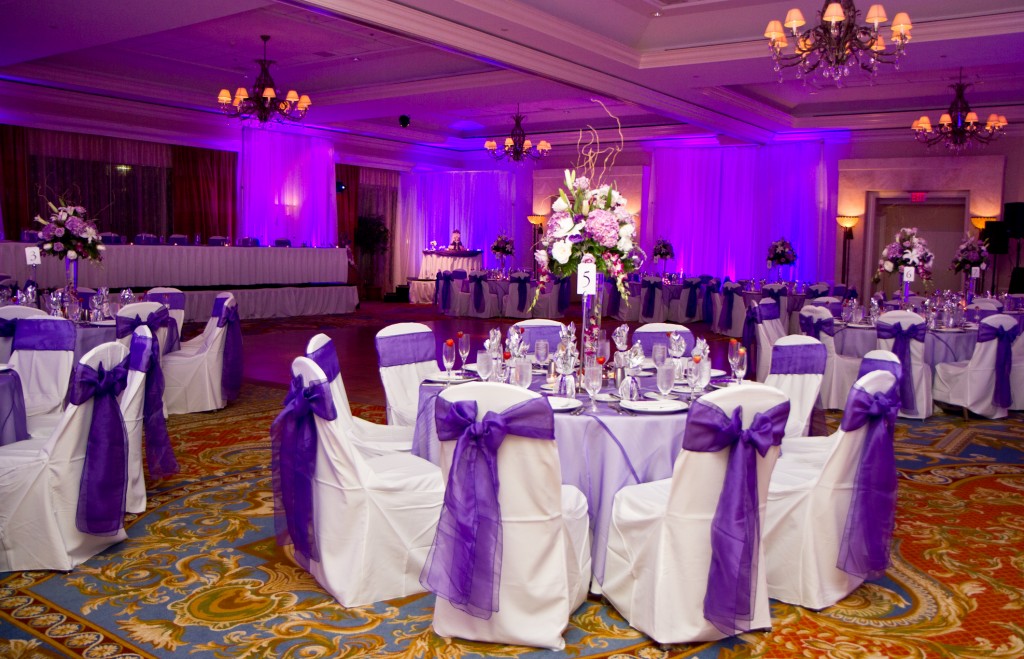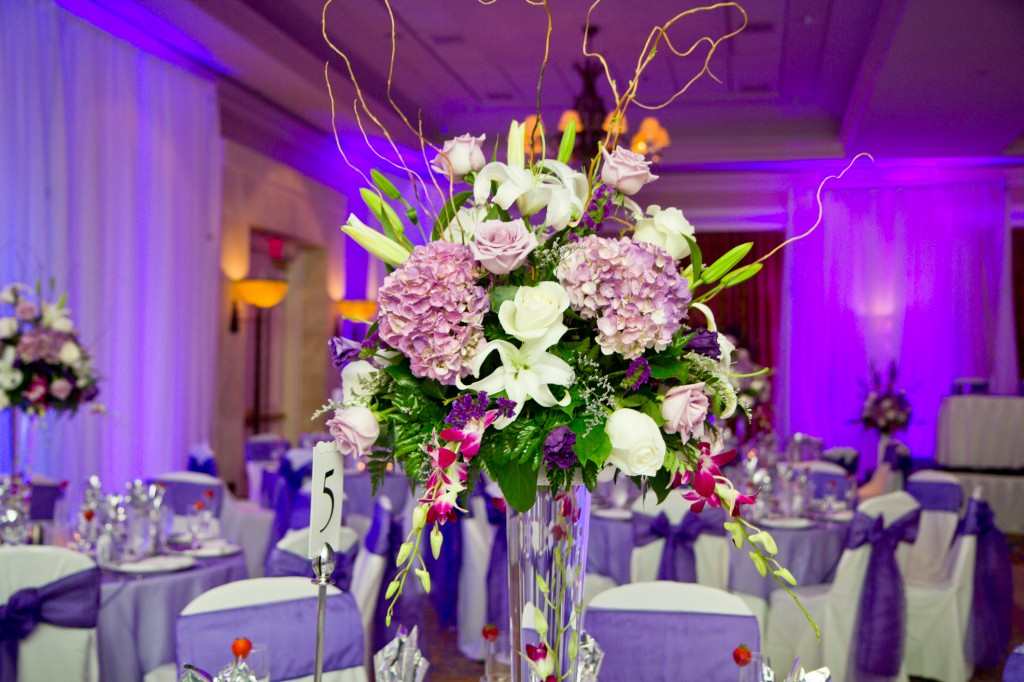 I chose the centerpieces with the tall cylindrical vases because they were elegant and the flowers I picked gave me the purple garden foliage that I wanted. – The Bride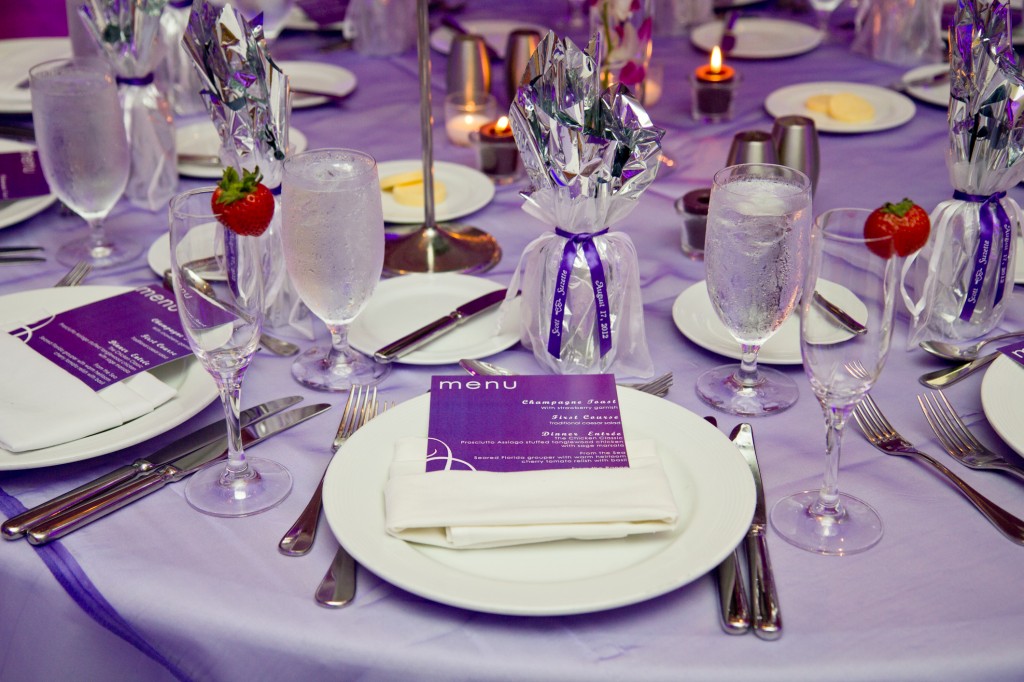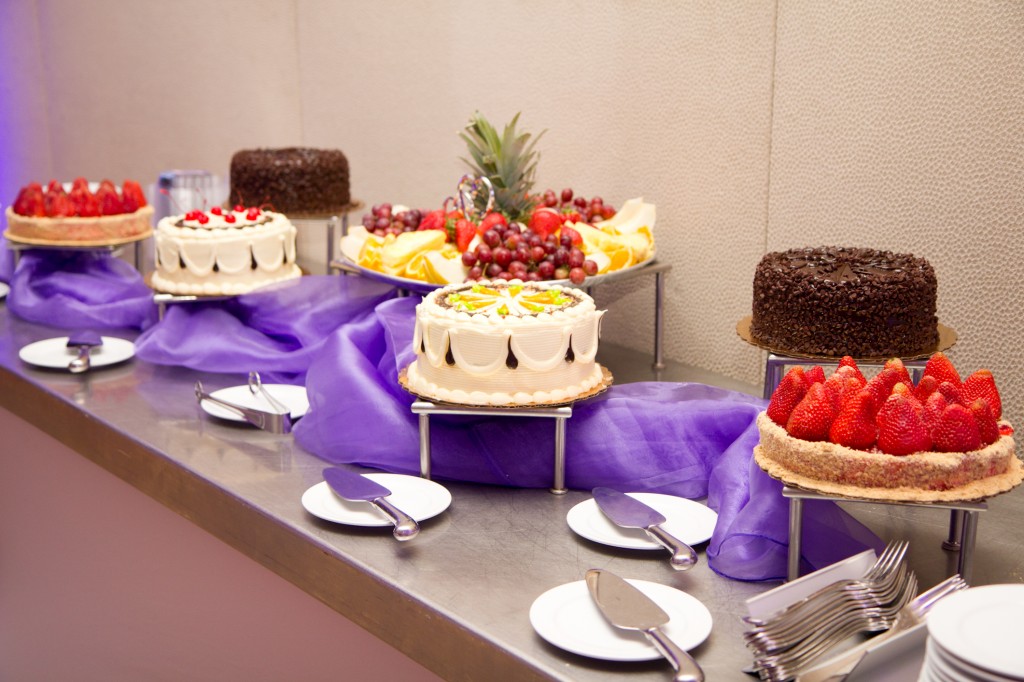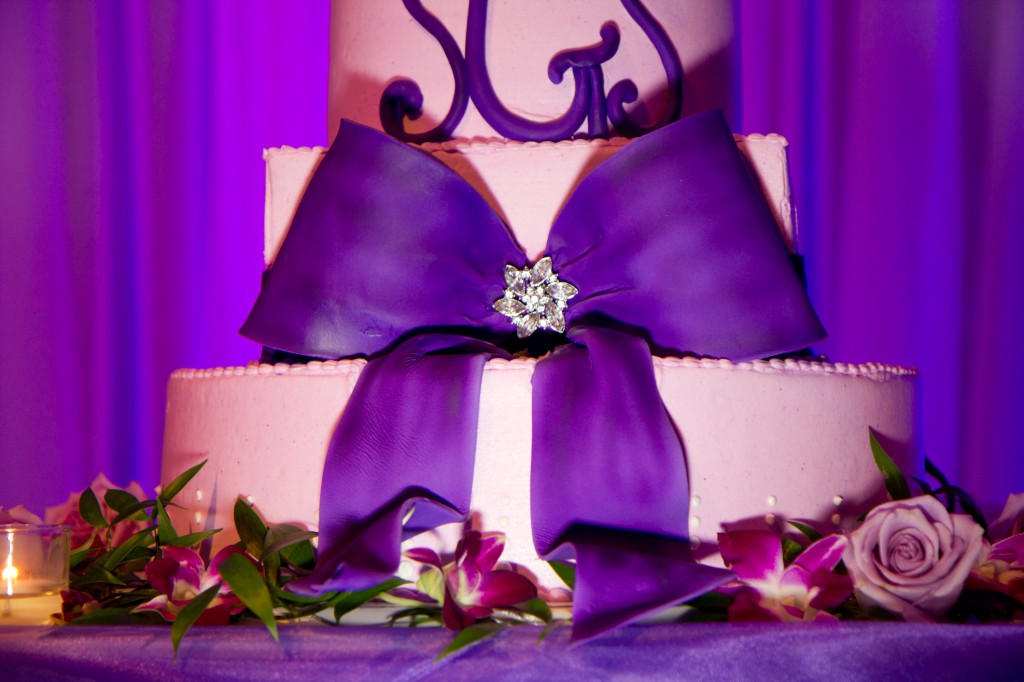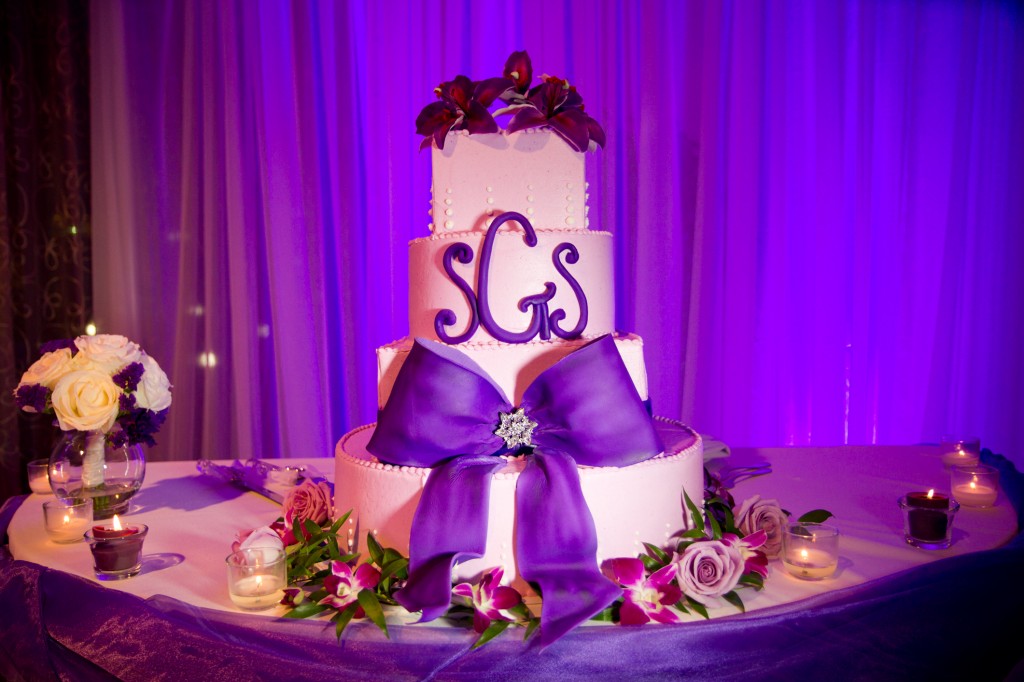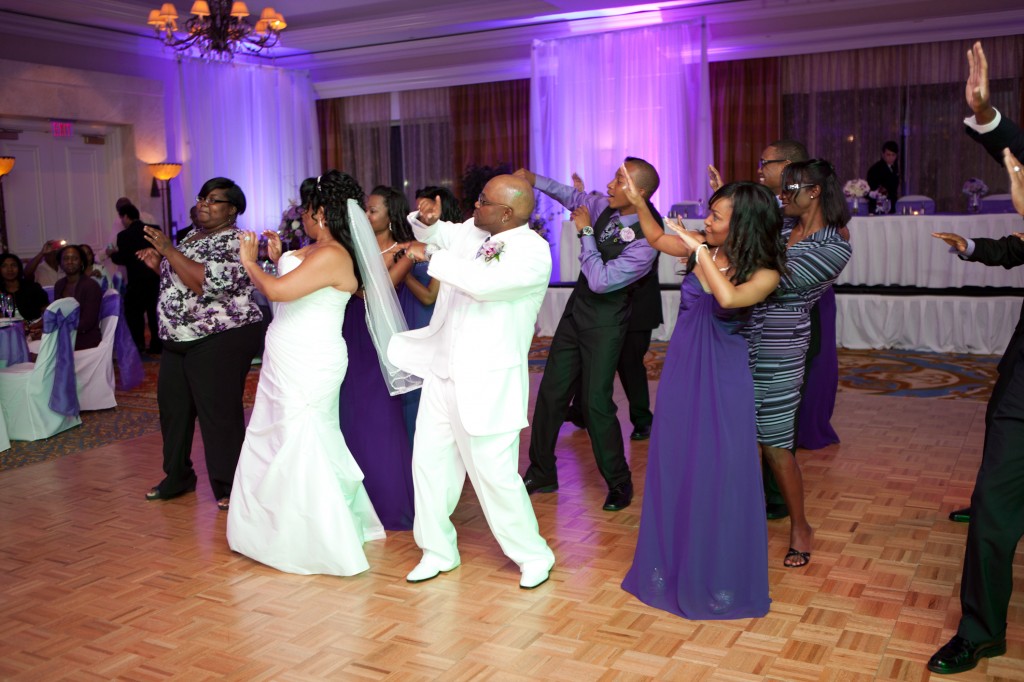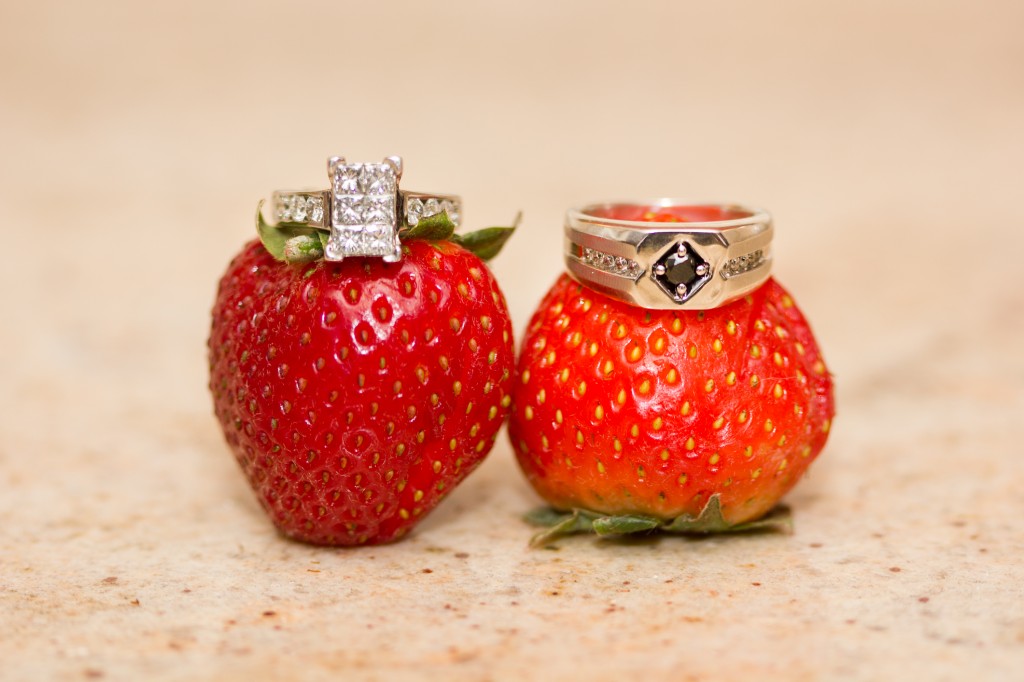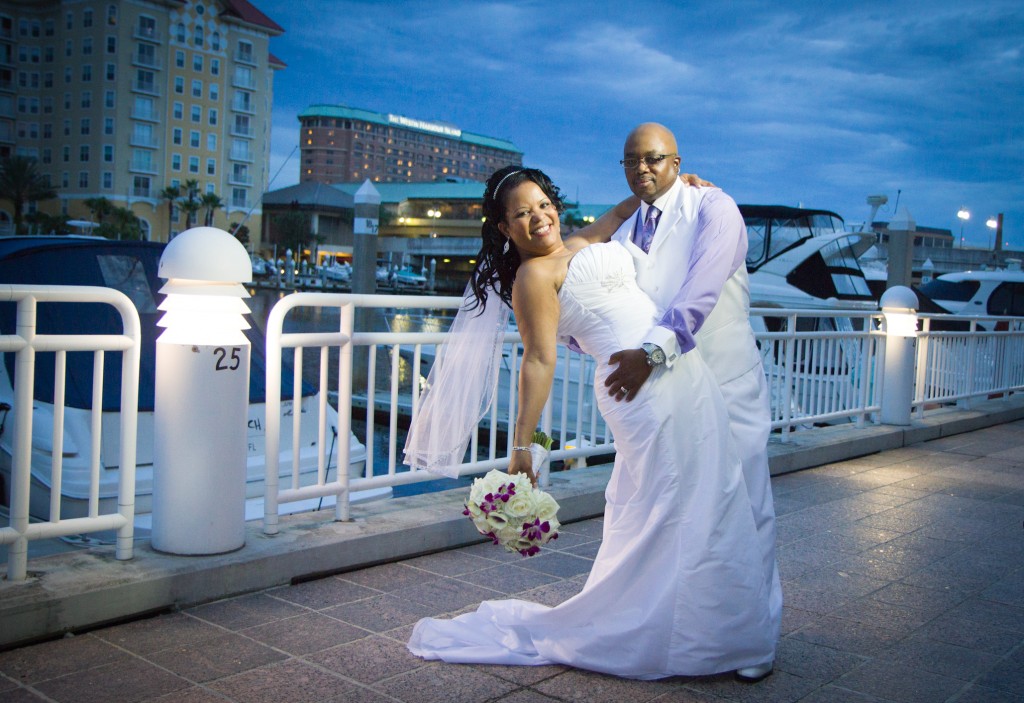 What advice to do you have for other Tampa Bay Brides?
My advice to Tampa Bay brides is to shop around until you find a vendor who can help bring their vision to fruition. Share pictures with your vendors so that clearly understand what you want and have fun planning your wedding because the actual day goes by very quickly.
Tampa Wedding Venue: Tampa Marriott Waterside Hotel and Marina
Tampa Wedding Photographer: Eva Photo Studio
Tampa Wedding Florist: Northside Florist
Tampa Wedding Cake: Mikey's Cafe and Bakery
Tampa Wedding Dress: Demetrios Bridal
Tampa Bridesmaid Dresses: Georgette's
Tampa Wedding Hair & Makeup: Destiny and Light Hair & Makeup
We are proud to have Northside Florist as a Marry Me Tampa Bay sponsor!