Floridan Palace Wedding – Historic Downtown Tampa Wedding Venue
Jennifer and John's Love Story:
We met in January 2012, in South Tampa. Our first date was at Cicio and Tony's, then we went to a few other bars along Howard Ave. John was really easy to talk to and a true southern gentleman (he's from South Carolina originally). We continued dating casually for a few months before we made it official.
After he spent Easter with my big Greek family, I knew he was the one. That Christmas I flew up to meet his family in South Carolina.
He proposed March 1st of 2013. I knew at some point we would get engaged, but he totally surprised me that day. He asked if I wanted to grab pizza on Friday night, a totally casual night after a really crazy week. He wanted to eat at The Deck on Howard, which I thought was odd because we normally didn't get pizza from there; I didn't think too much into it though. As we walked to our car after dinner, he stopped me in the exact spot where we had our first kiss (which was on our first date). He said a few things about our first date, then dropped to one knee. I was so shocked. I kept saying, "Is this for real?!"
We got in the car and I called my parents. Turns out he had asked my dad for permission a week ago, my parents knew the entire week! We called his family too and everyone was very excited for us! 
Jennifer and John held a traditional," old Tampa" themed wedding following their Greek wedding ceremony.
"John is a very classic guy. I knew he would want classic music, no rap or current pop. He also didn't want anything modern like a photo booth," the bride explained "I just wanted subtle personal touches, so I crafted the bird cage for the envelopes, created signs advertising our favorite drinks and gave koufeta for the gifts (traditional sugar coated almonds). The idea was to keep it simple."
While Jennifer knew she would her hold wedding ceremony at St. John's Greek Orthodox Church, she needed insight from her grandmother about choosing a reception venue.
"My grandmother spent her wedding night at Floridan Palace, so I checked it out and fell in love with it! From the first time I walked in and saw the chandeliers, I knew this was the place! It is so unique and quaint. I knew when I had my wedding there, we would be basically taking over the hotel, and I loved that it was the main event," the bride gushed. "I found out that the owners were also Greek and so was the wedding coordinator. After talking with her, I felt like she was family, and I knew she would help me create a fabulous event."
MORE: FLORIDAN PALACE WEDDINGS
To complement the grandeur of her ivory, midnight blue and gold downtown Tampa wedding, the bride hired Tampa wedding florist Northside Florist.
"Kathy [of Northside Florist] was very easy to work. She was very patient with me as I was very unsure of my color pallet." Jennifer explained. " I liked that she used pictures I found for inspiration and was able to create my idea within my budget. She really nailed my vision for the flowers."
MORE: NORTHSIDE FLORIST WEDDINGS
Looking back, one of the bride's most memorable was celebrating in a customary Greek fashion.
"I loved dancing on the chair! My old roommate and I attended many Greek dances and sometimes we would end up on a chair or table — it's what Greeks do. So she pulled a chair to the center of the dance floor and I hopped on!" the bride reminisced.
MORE: GREEK WEDDINGS IN TAMPA BAY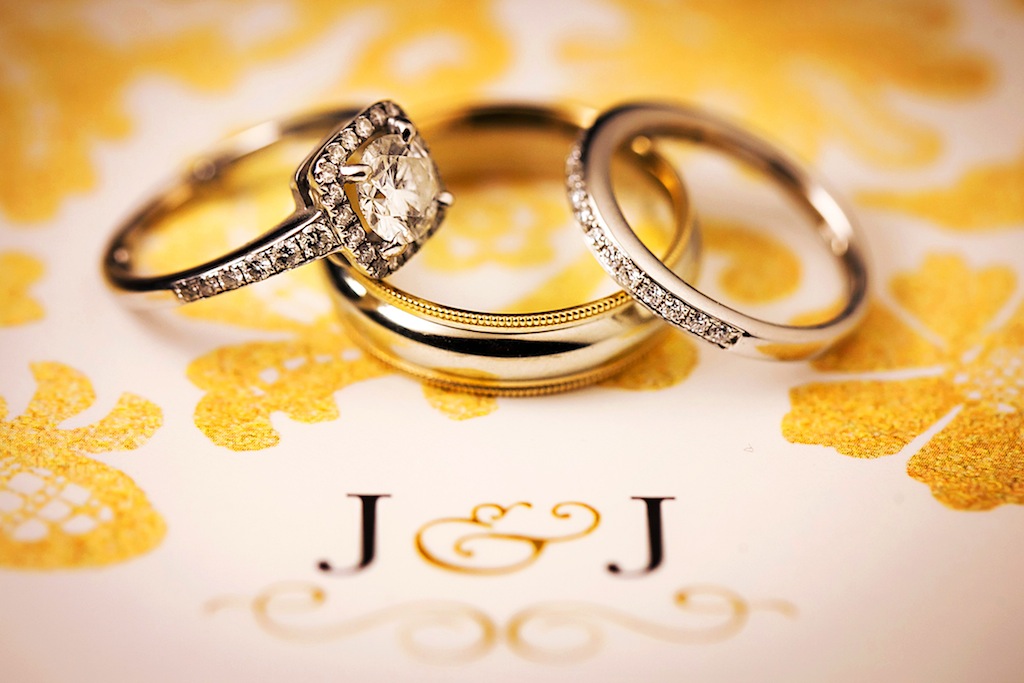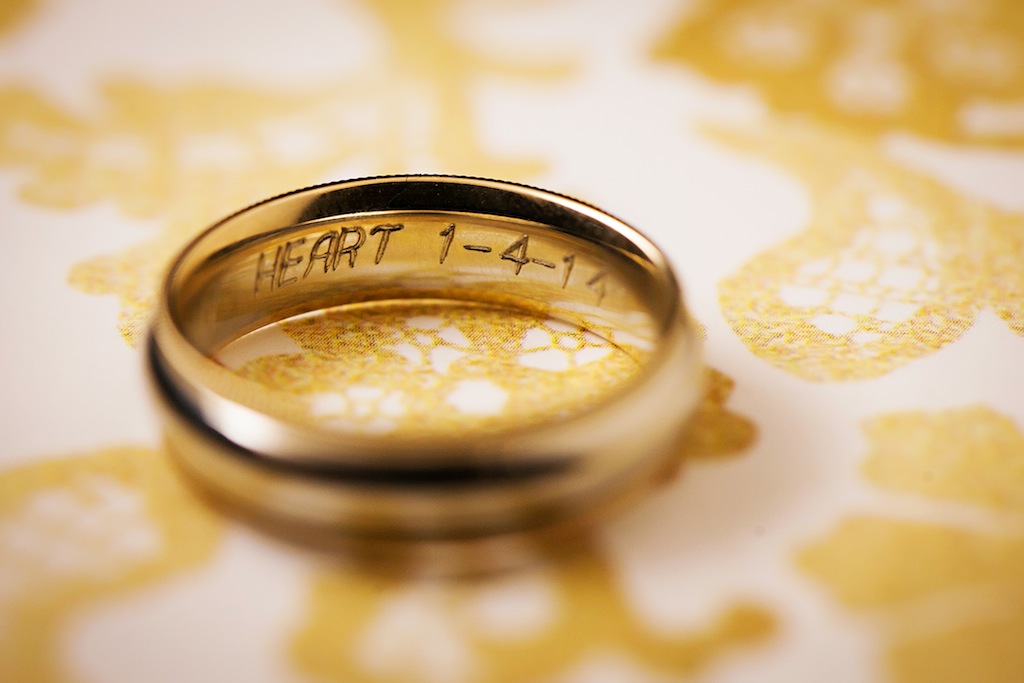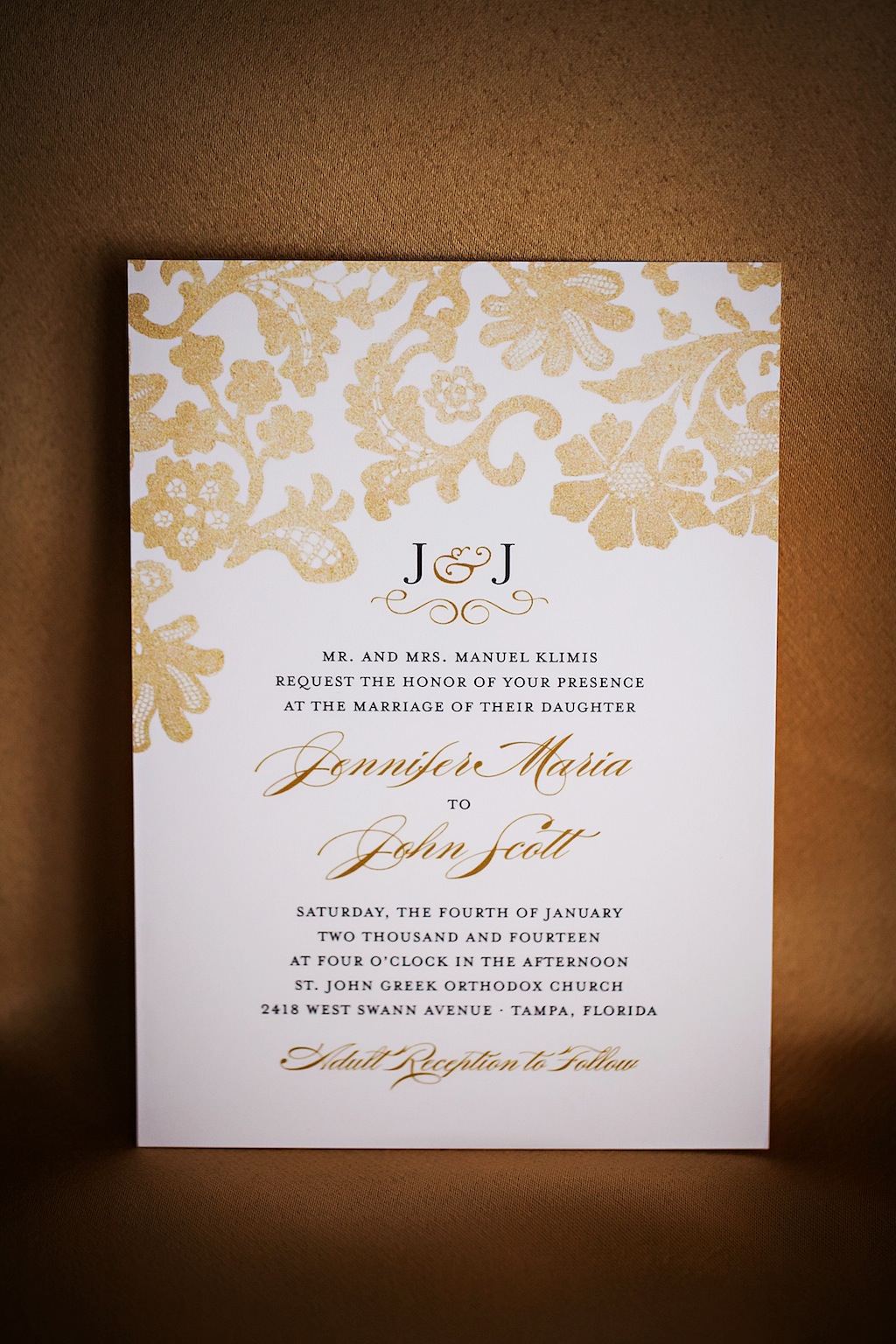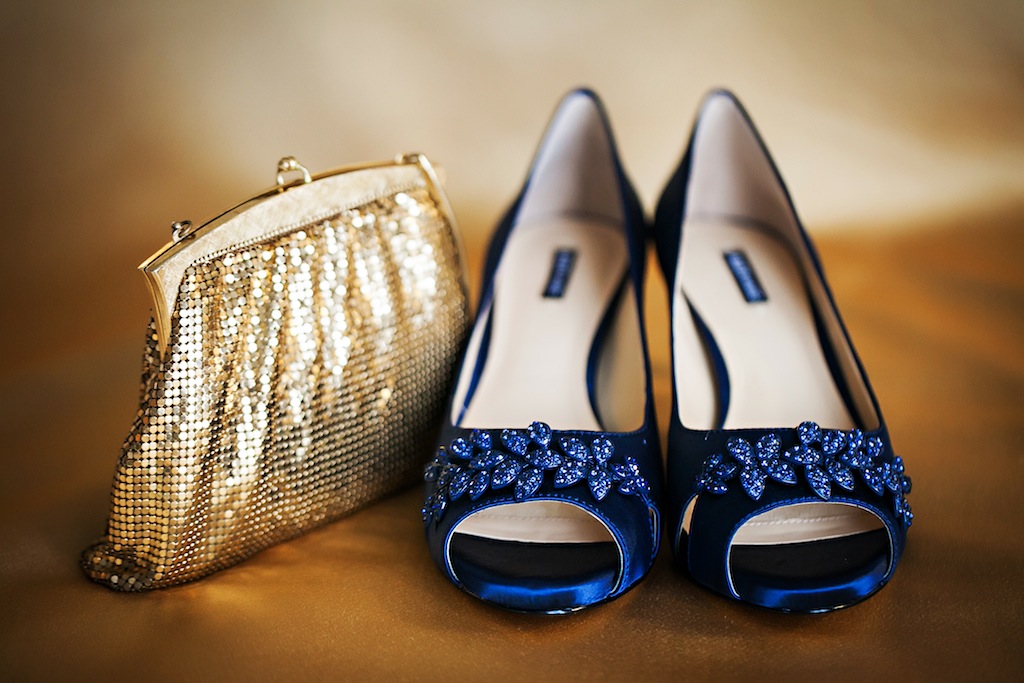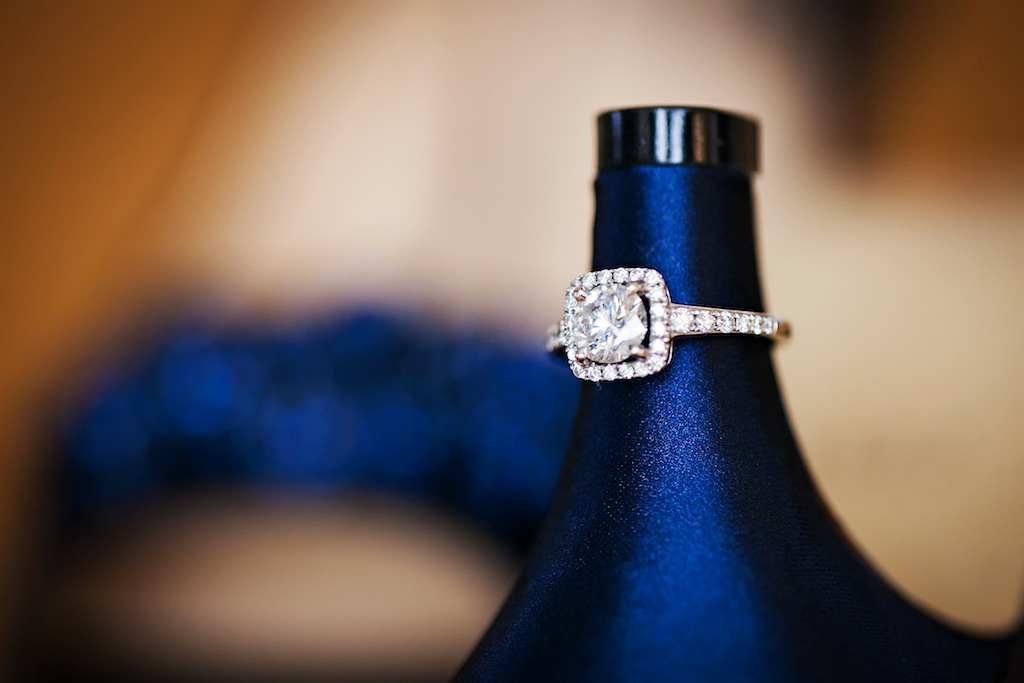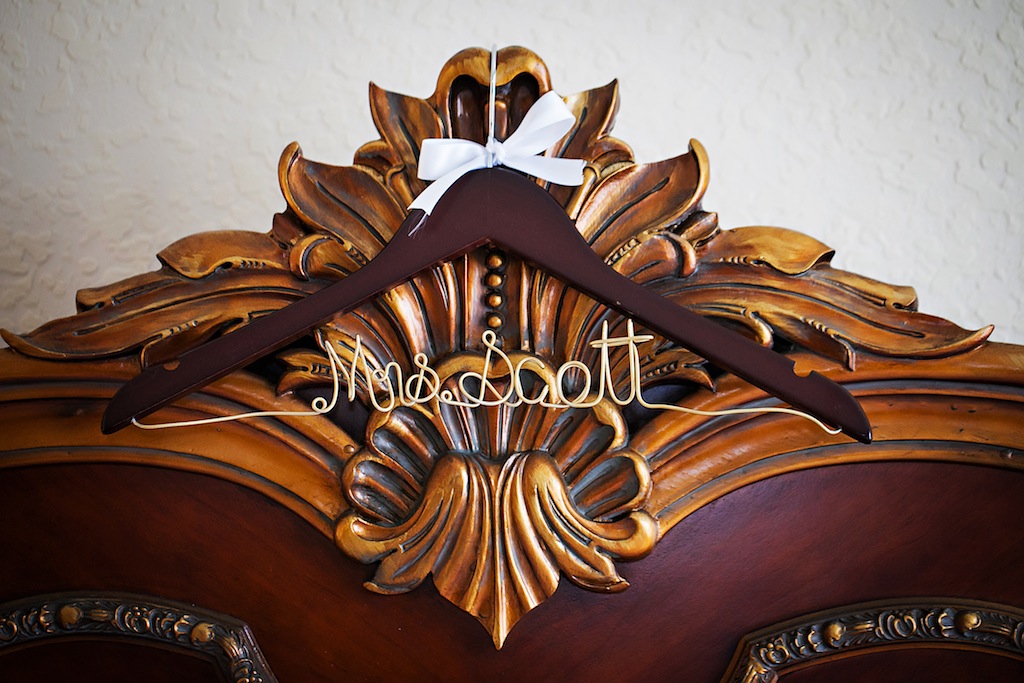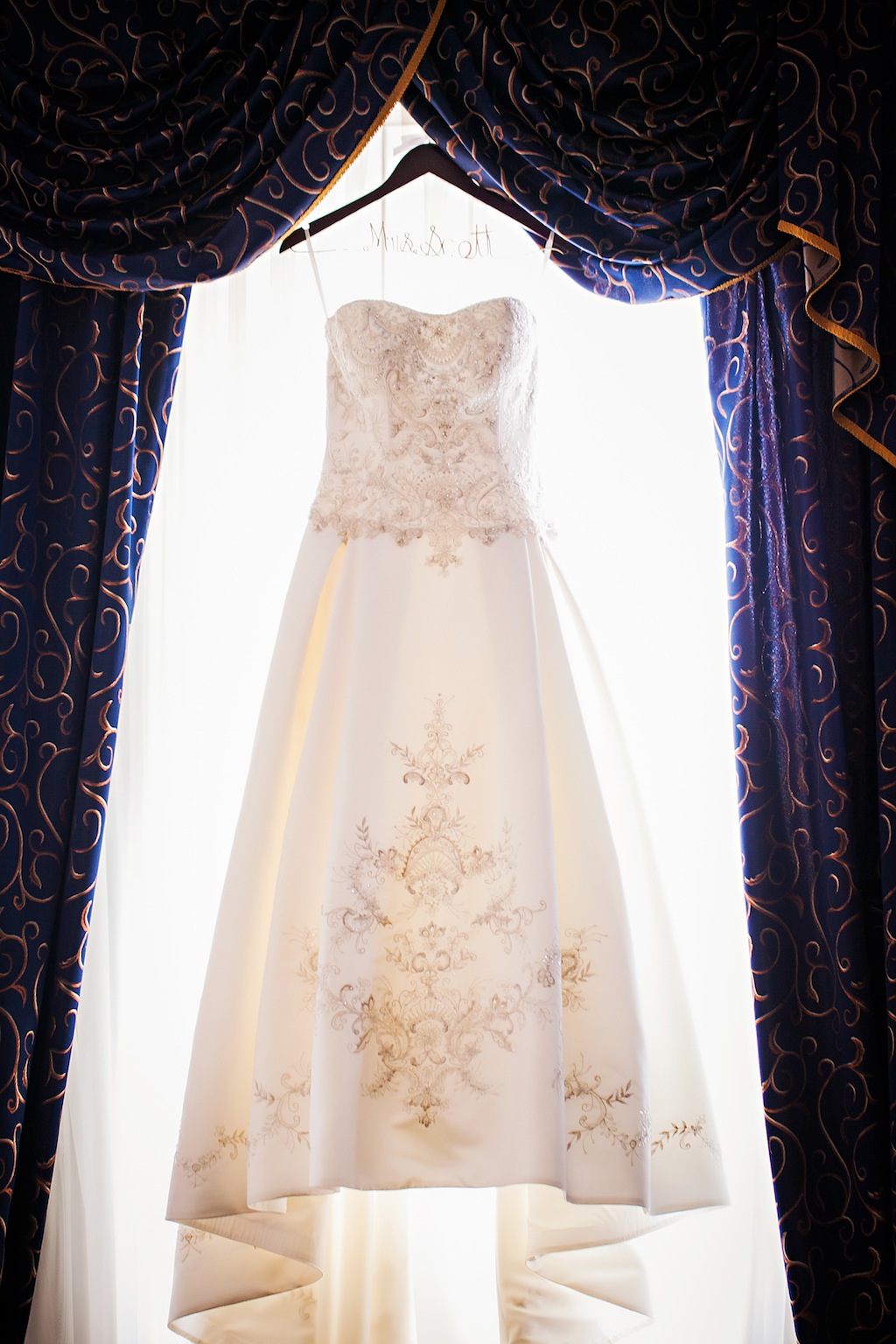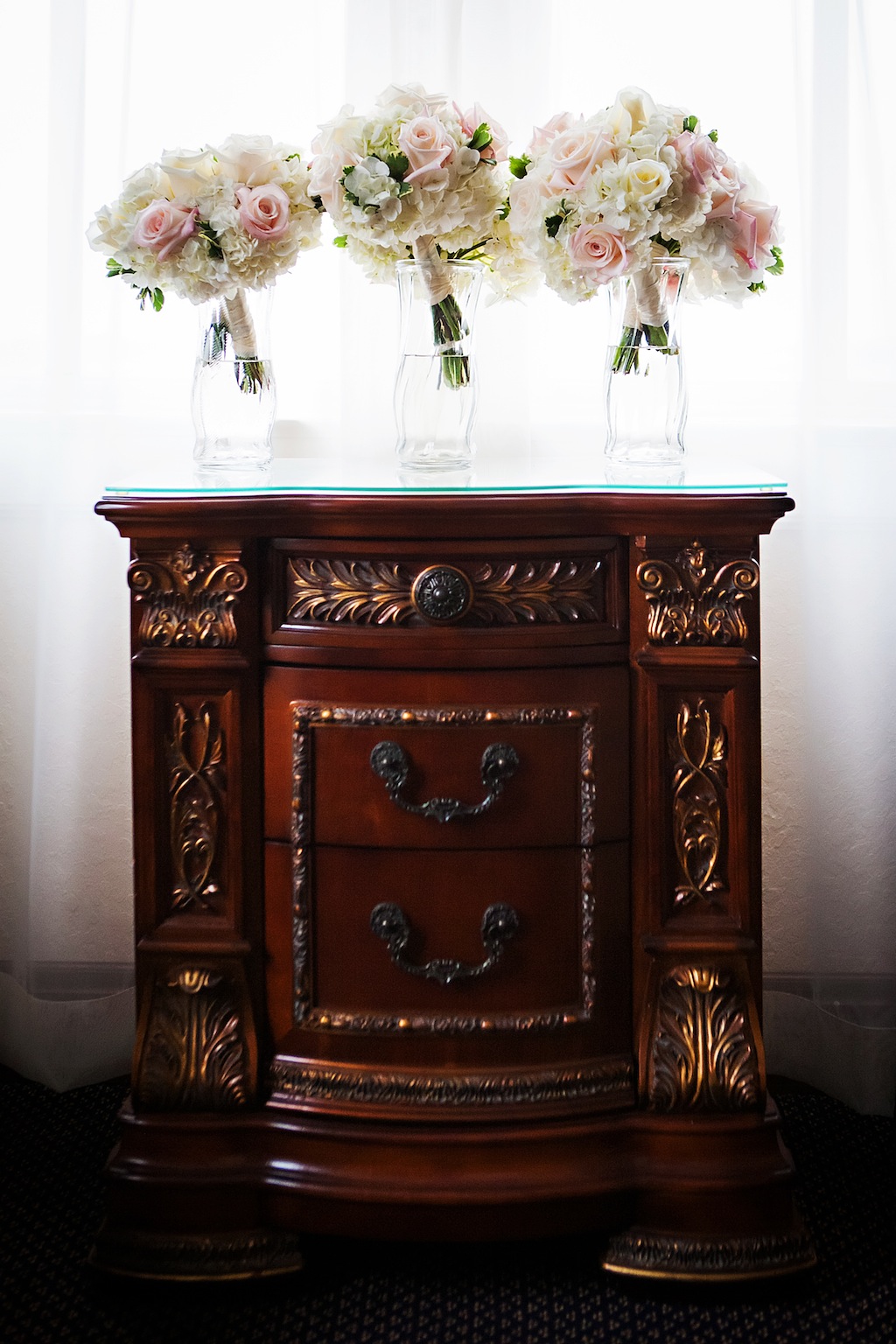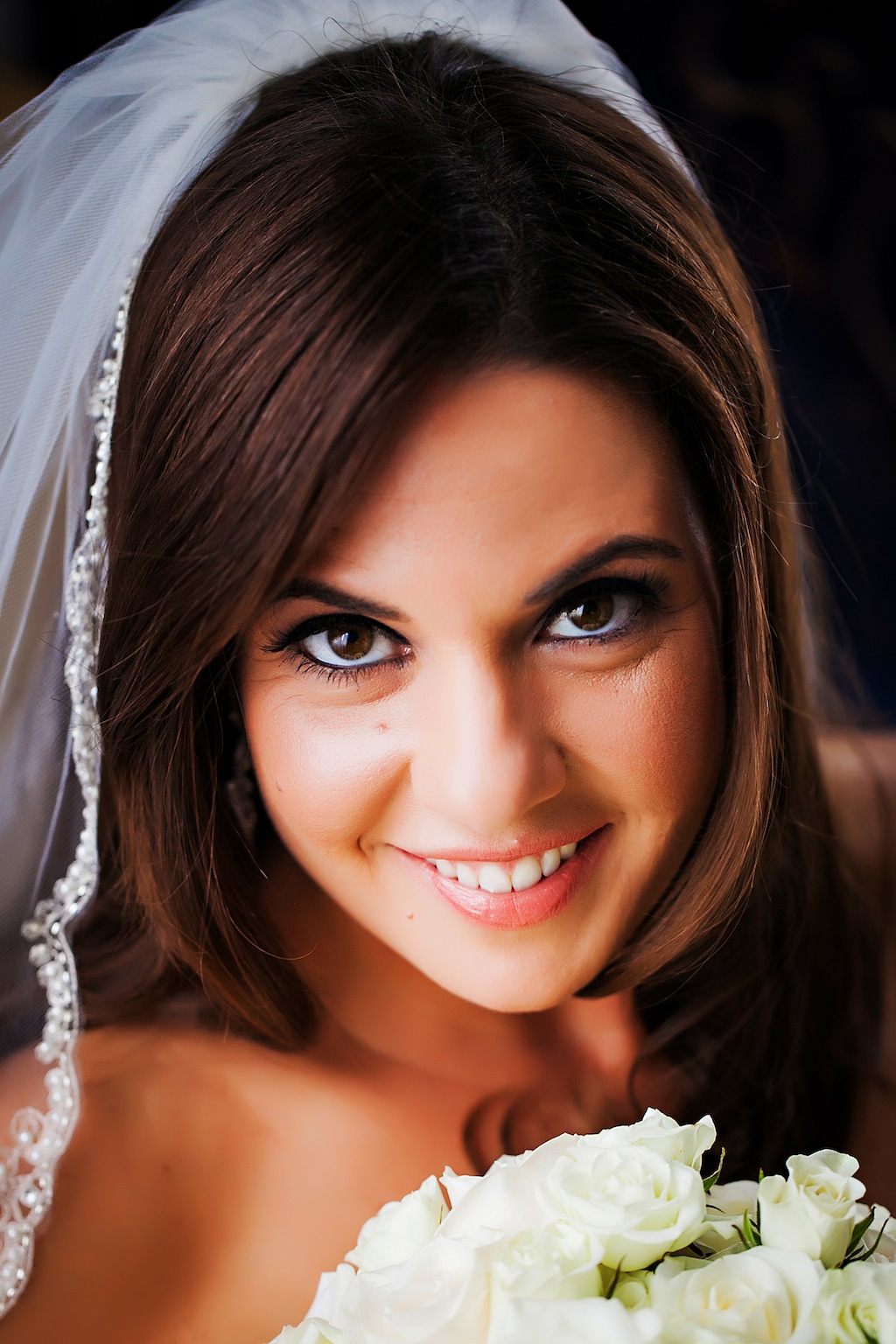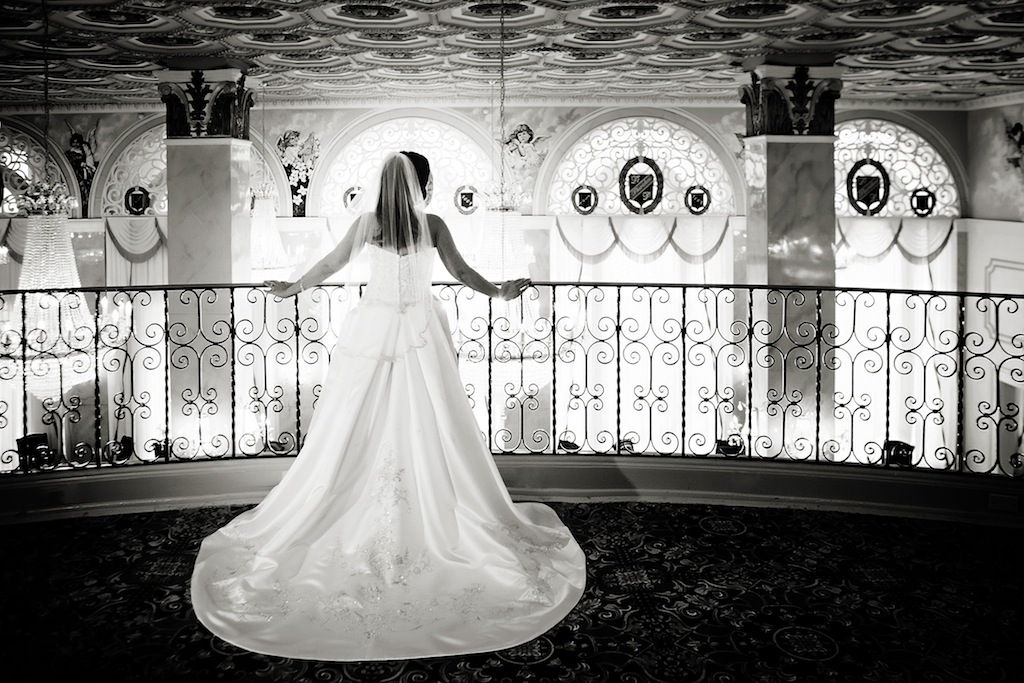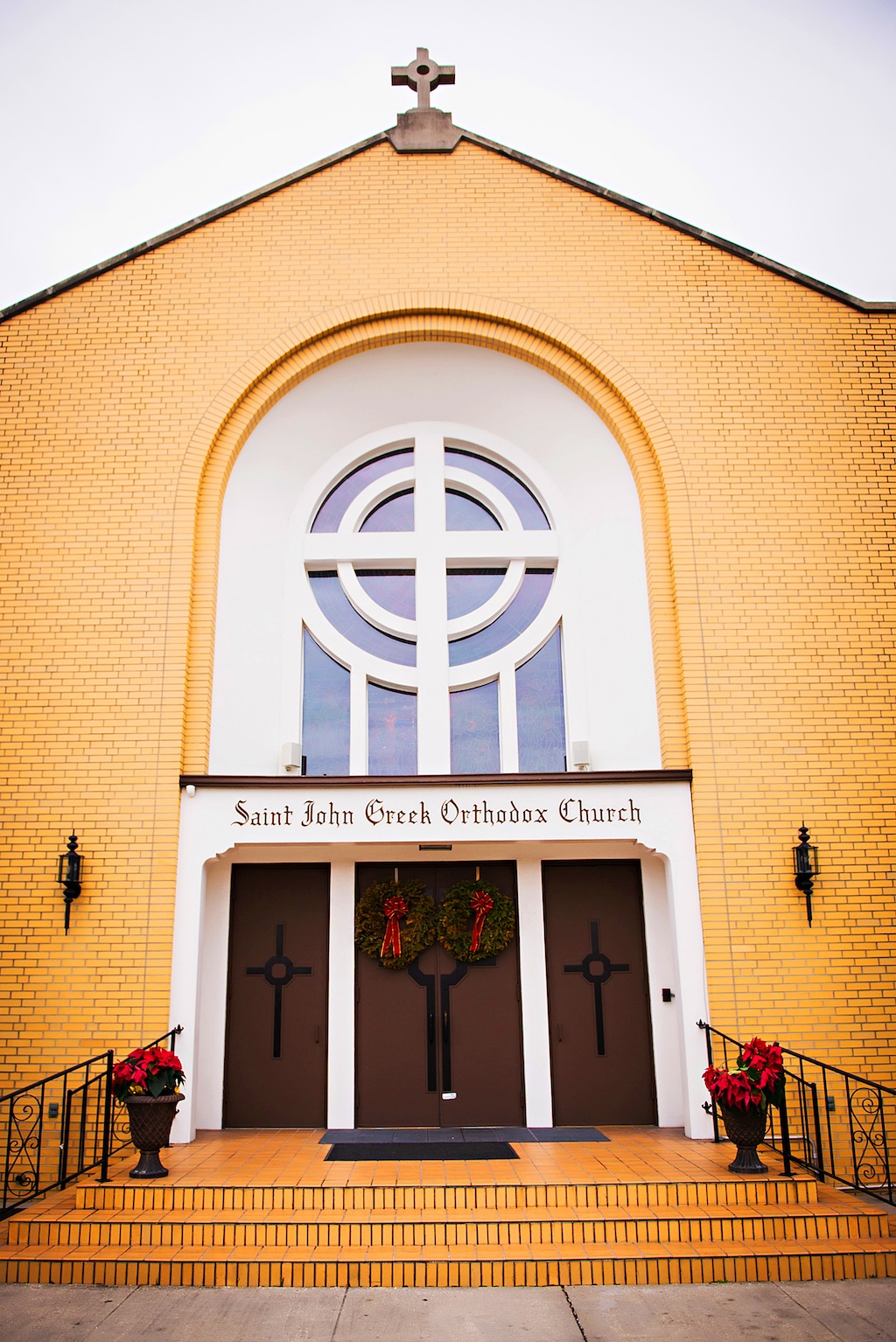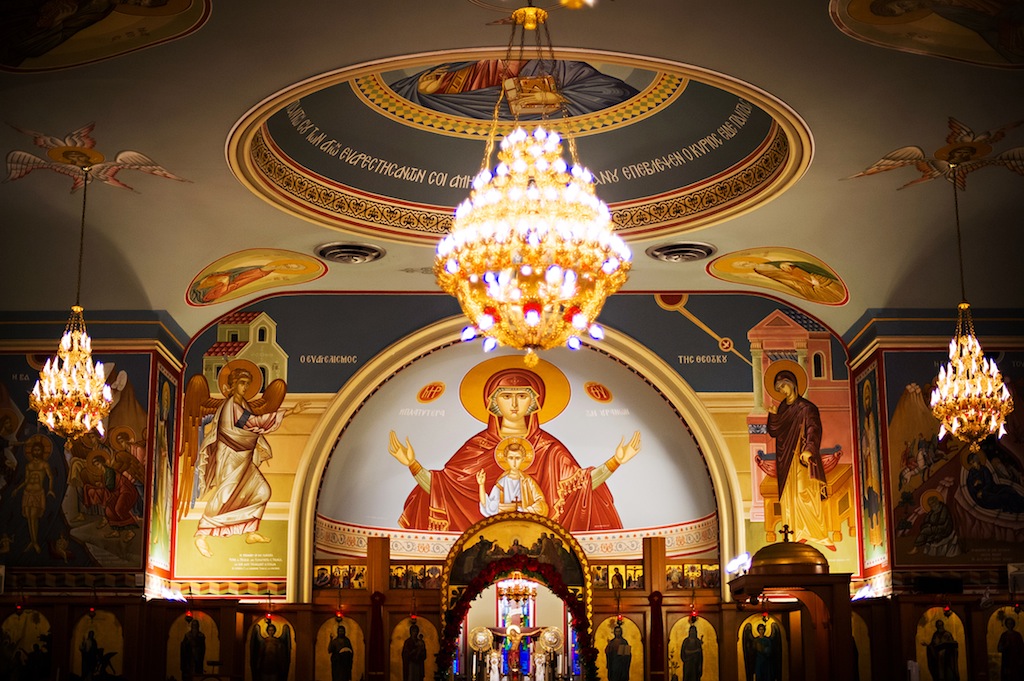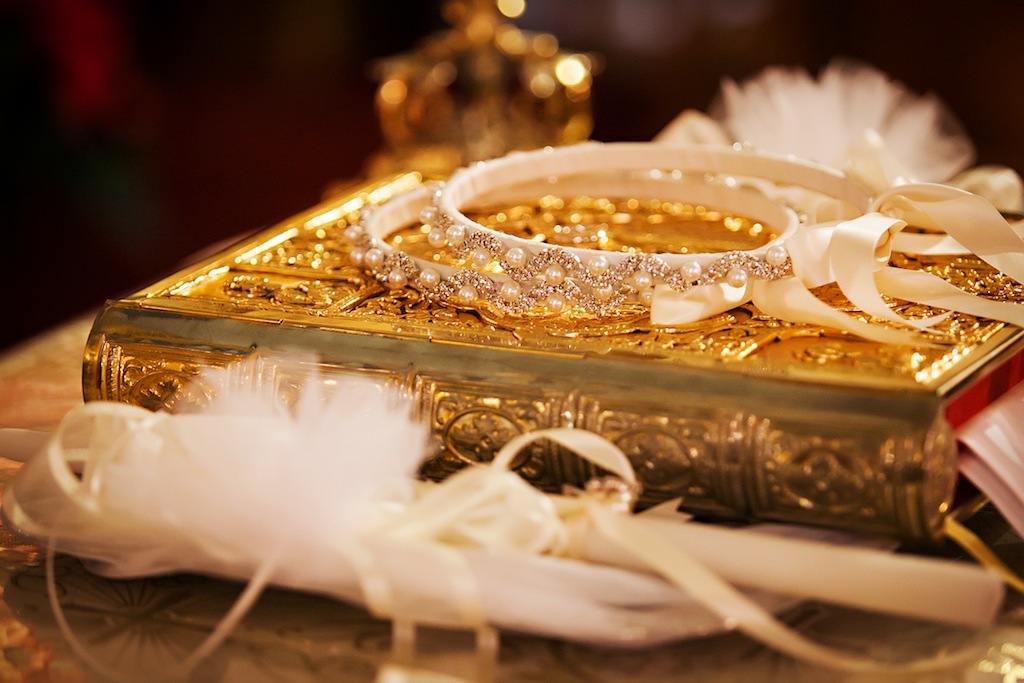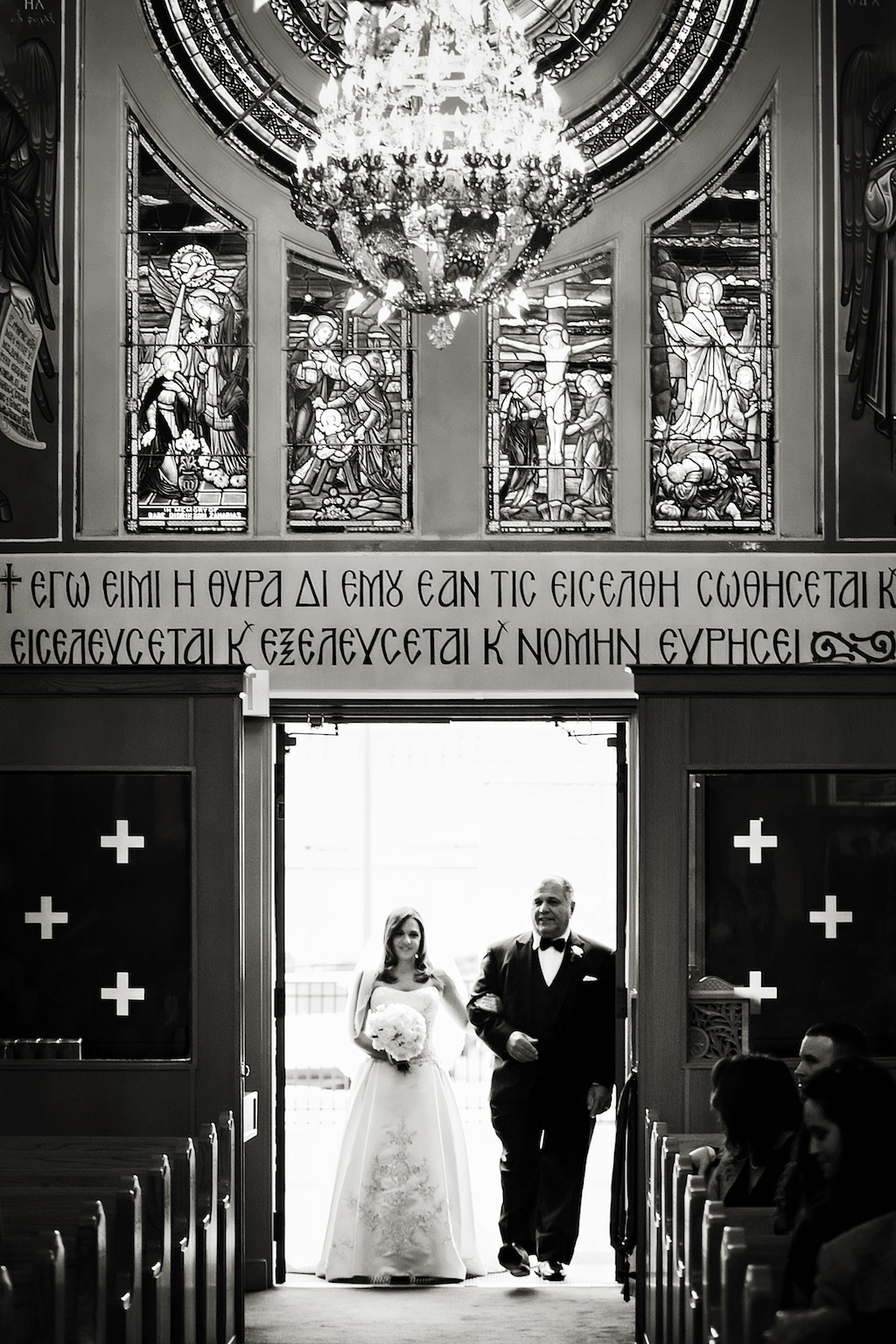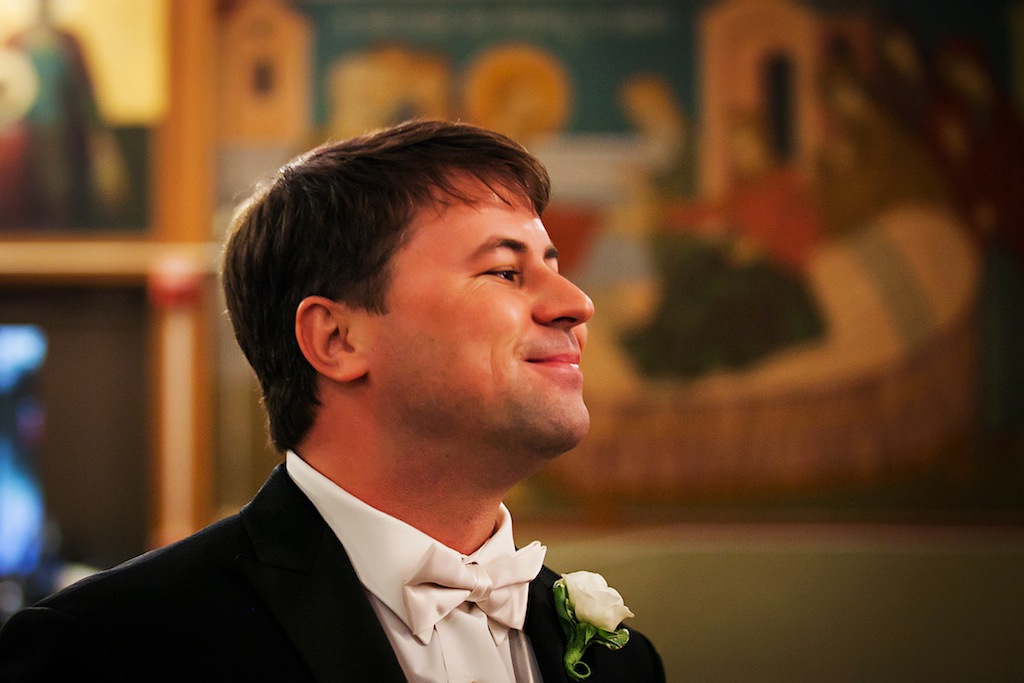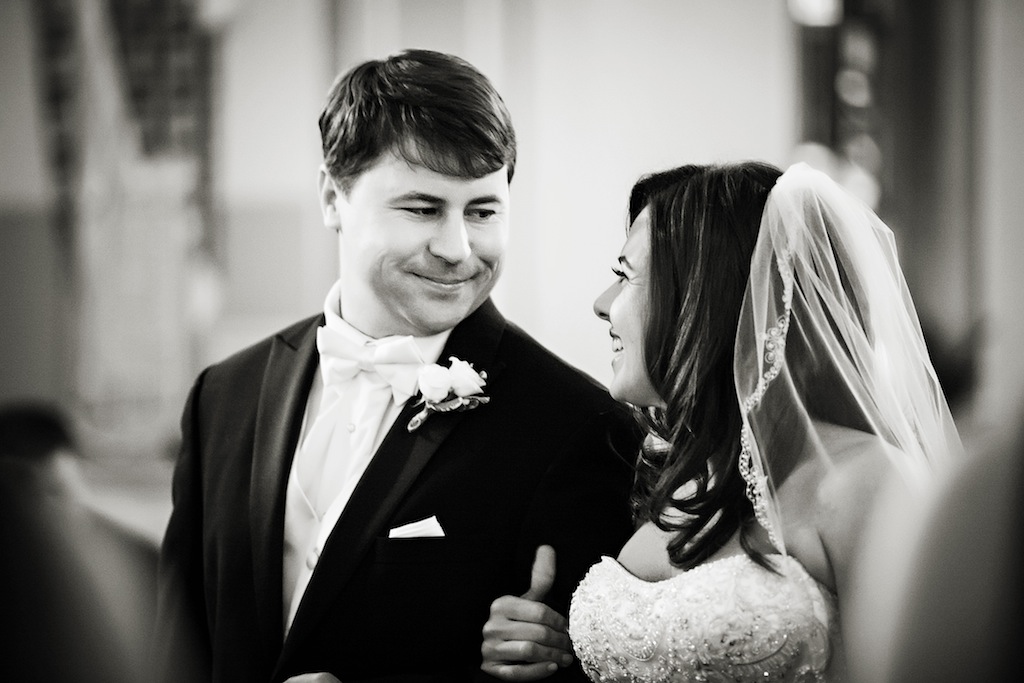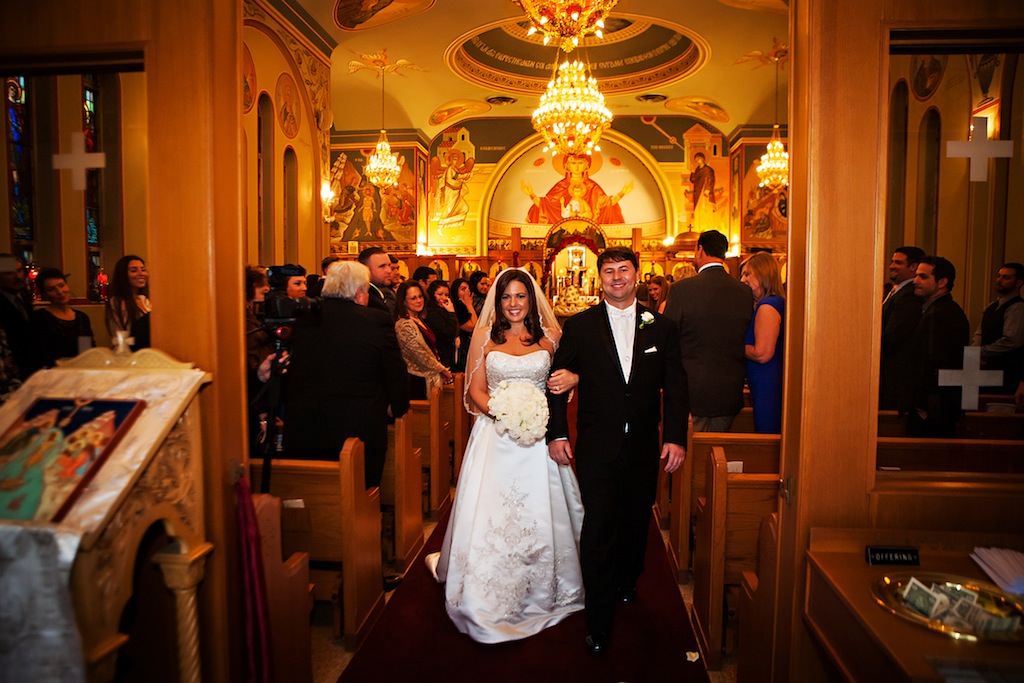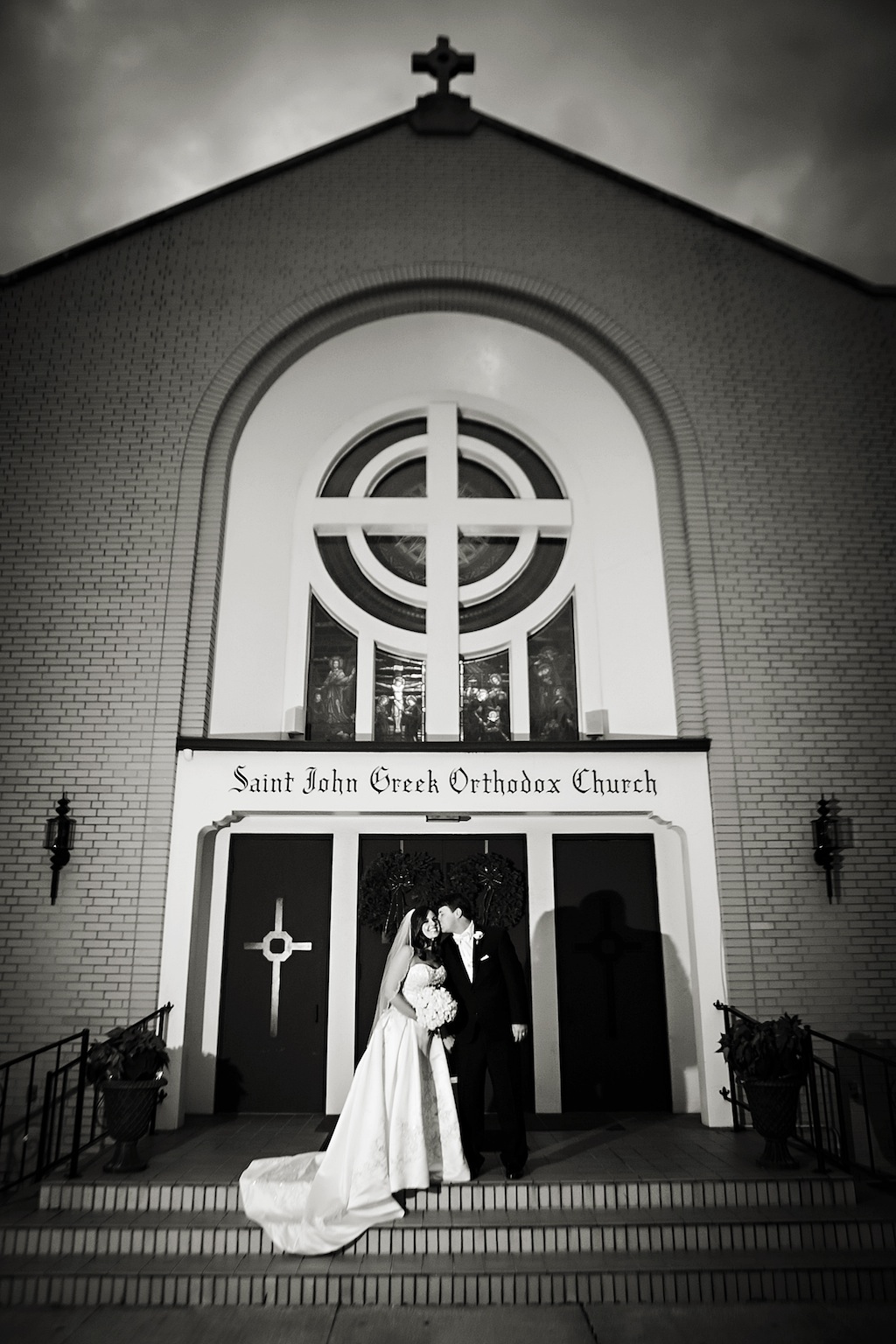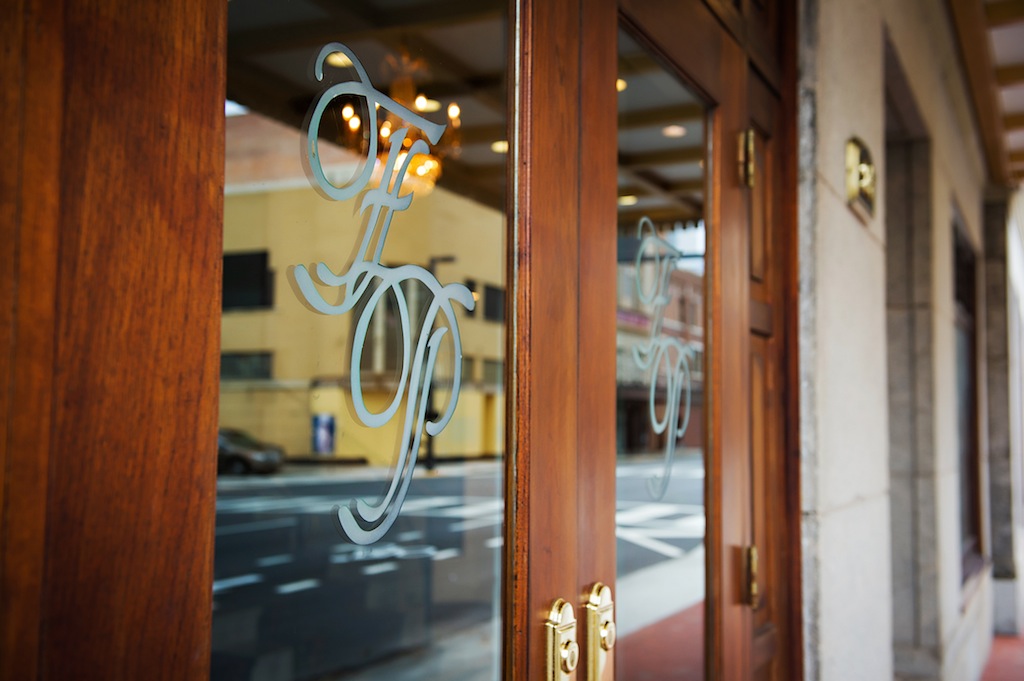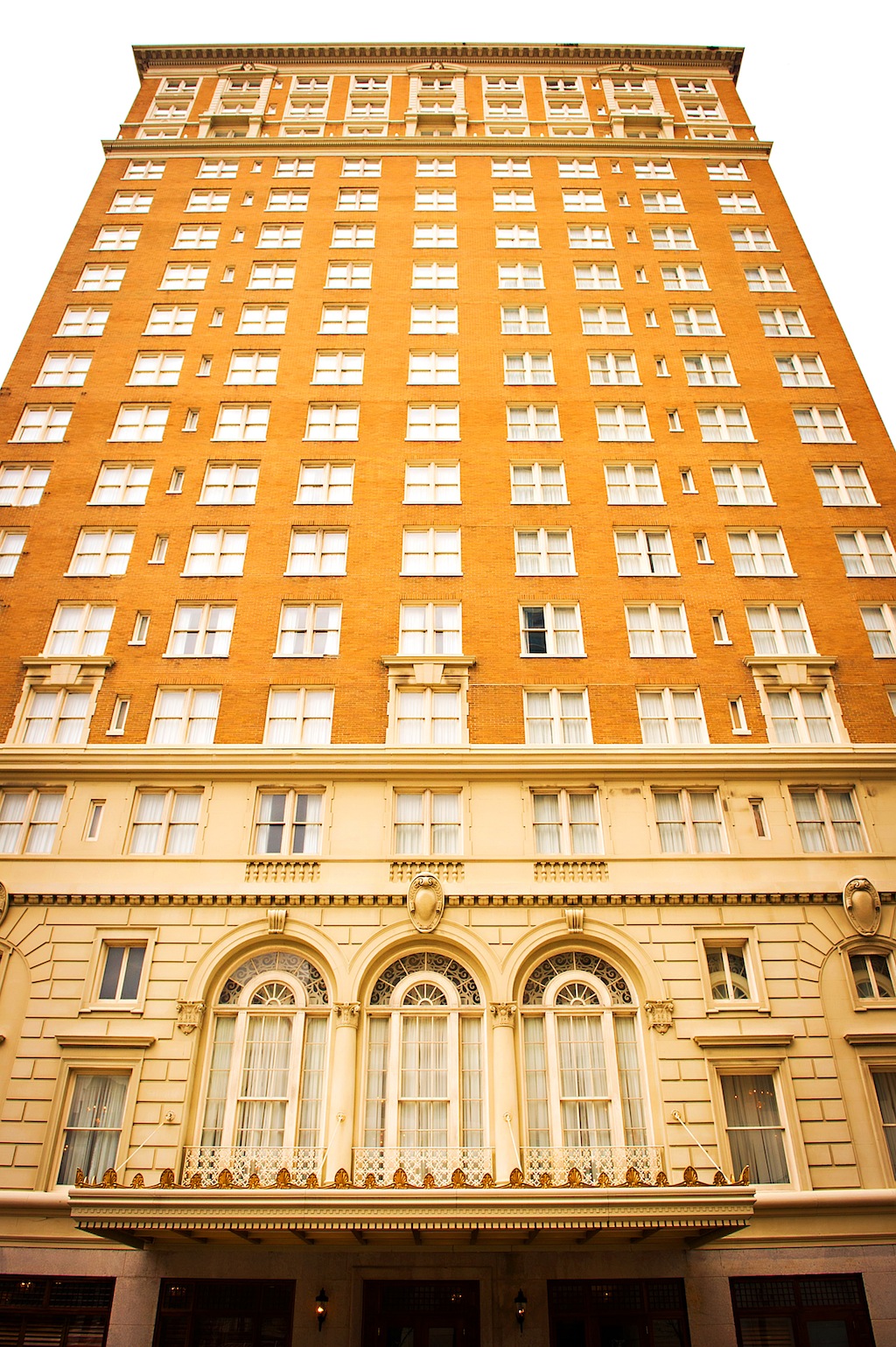 "I loved the The WOW factor at the Floridan Palace. The chandeliers in the lobby and the old world decor make your jaw drop when you walk in. The ballroom was so grand and formal, it felt like I stepped back in time. Everyone was just in awe of the place. I heard numerous comments about how outstanding and unique my wedding was and also how delicious and hot all the food was. Tons of compliments!" – The Bride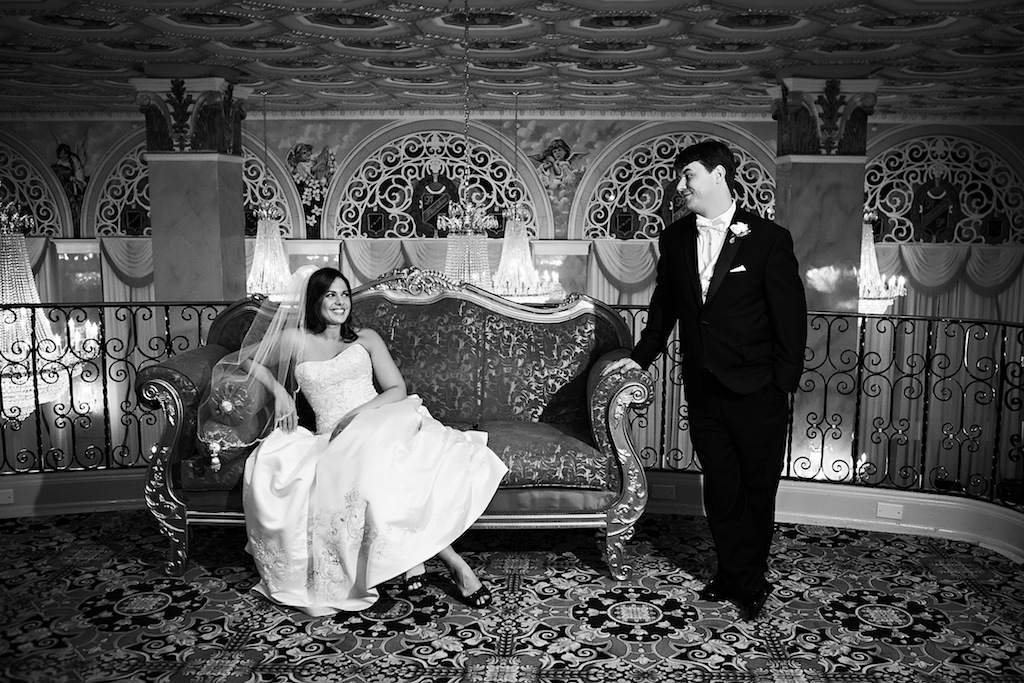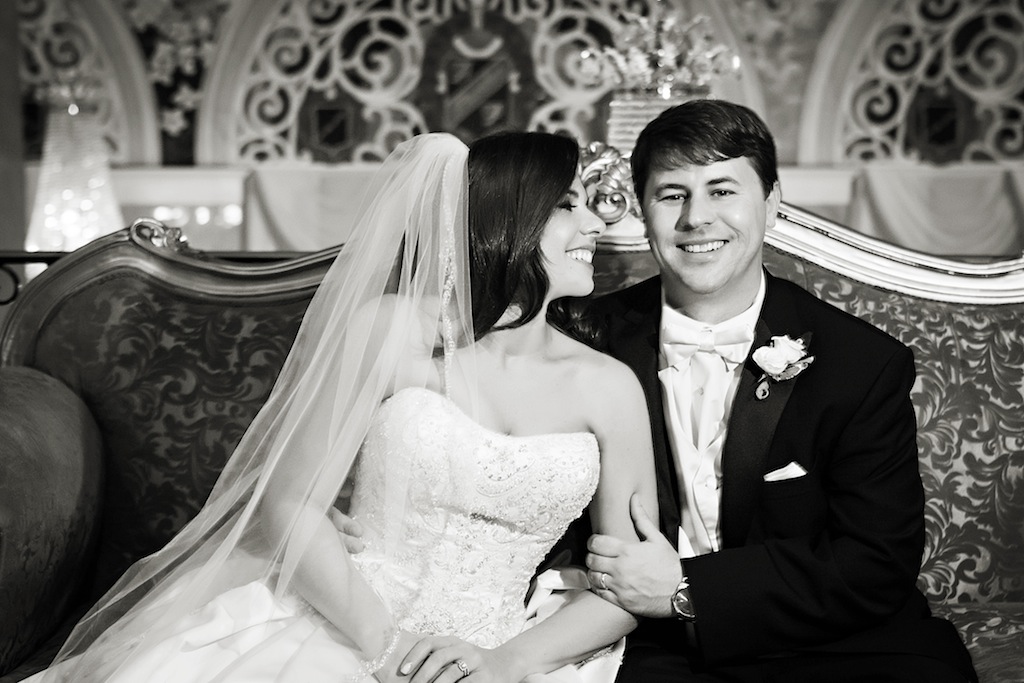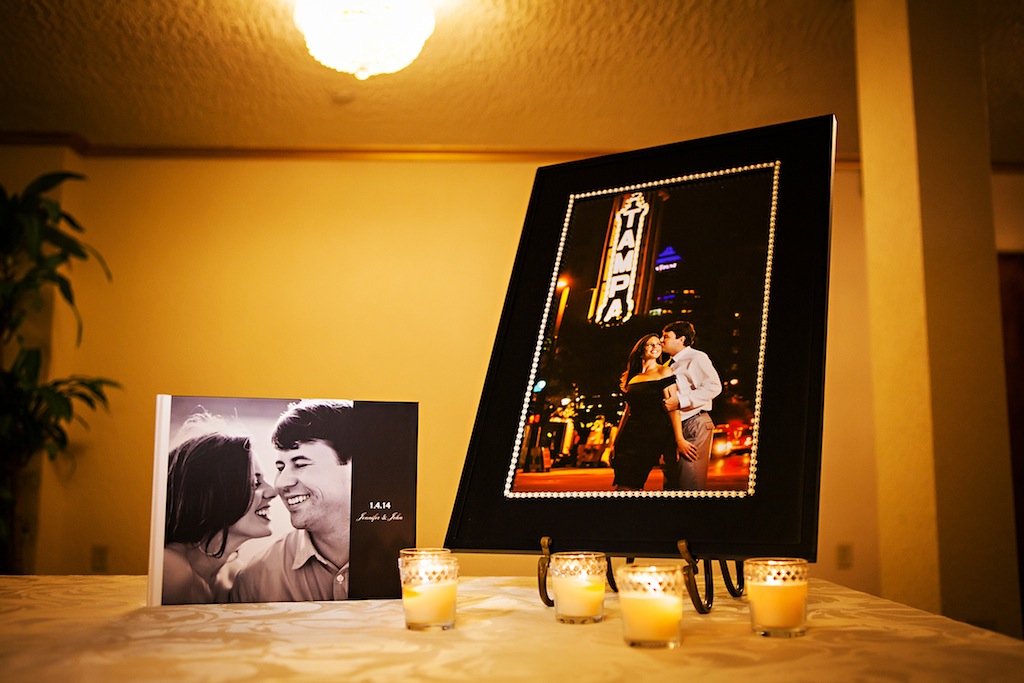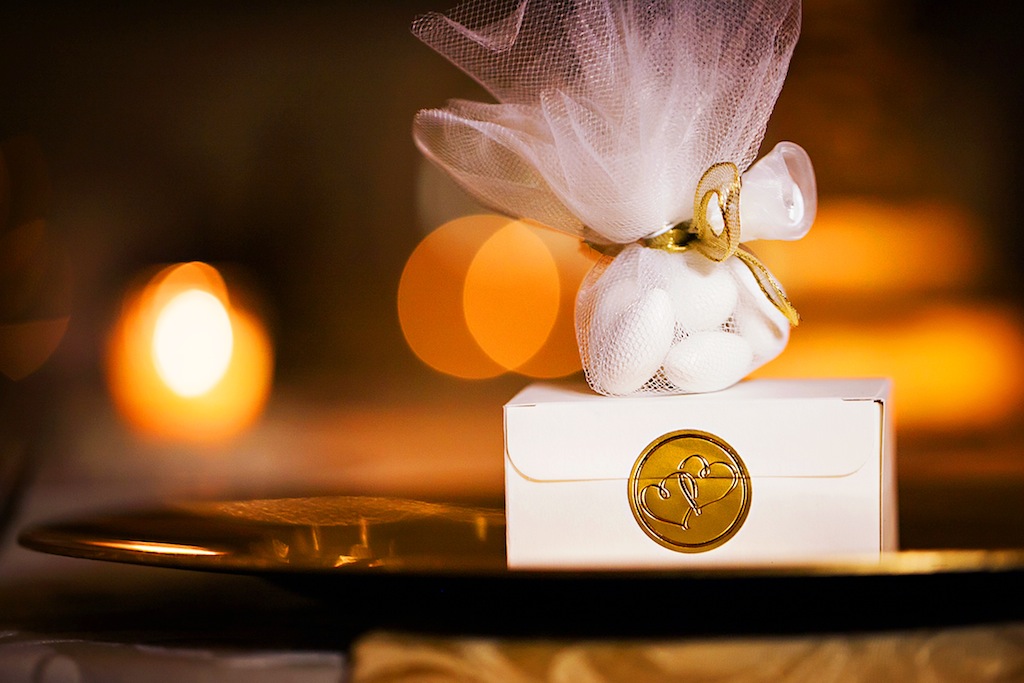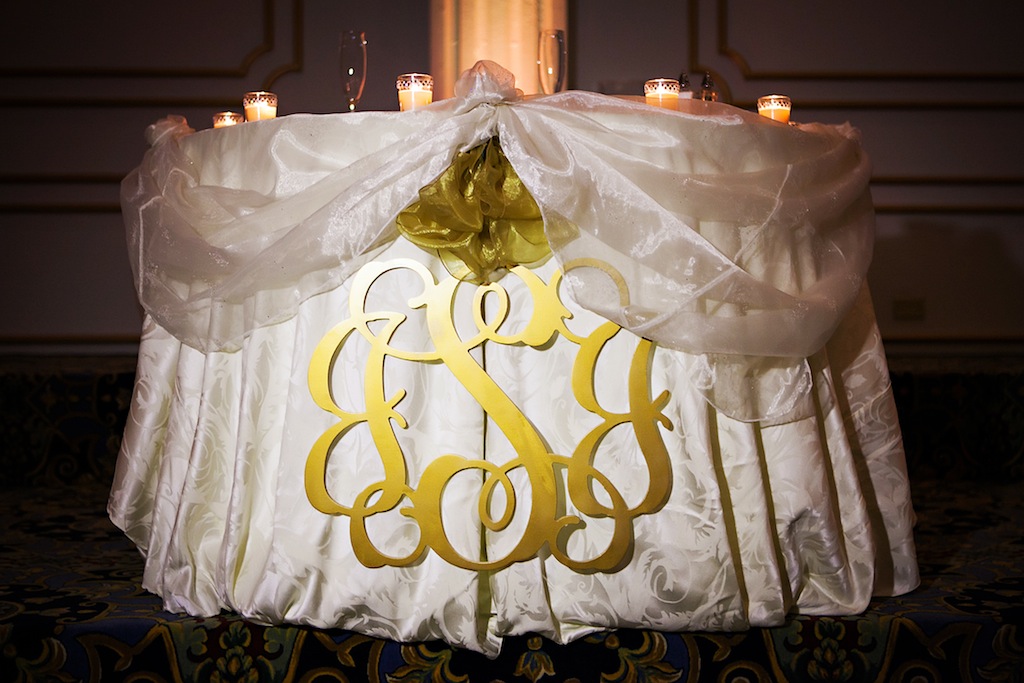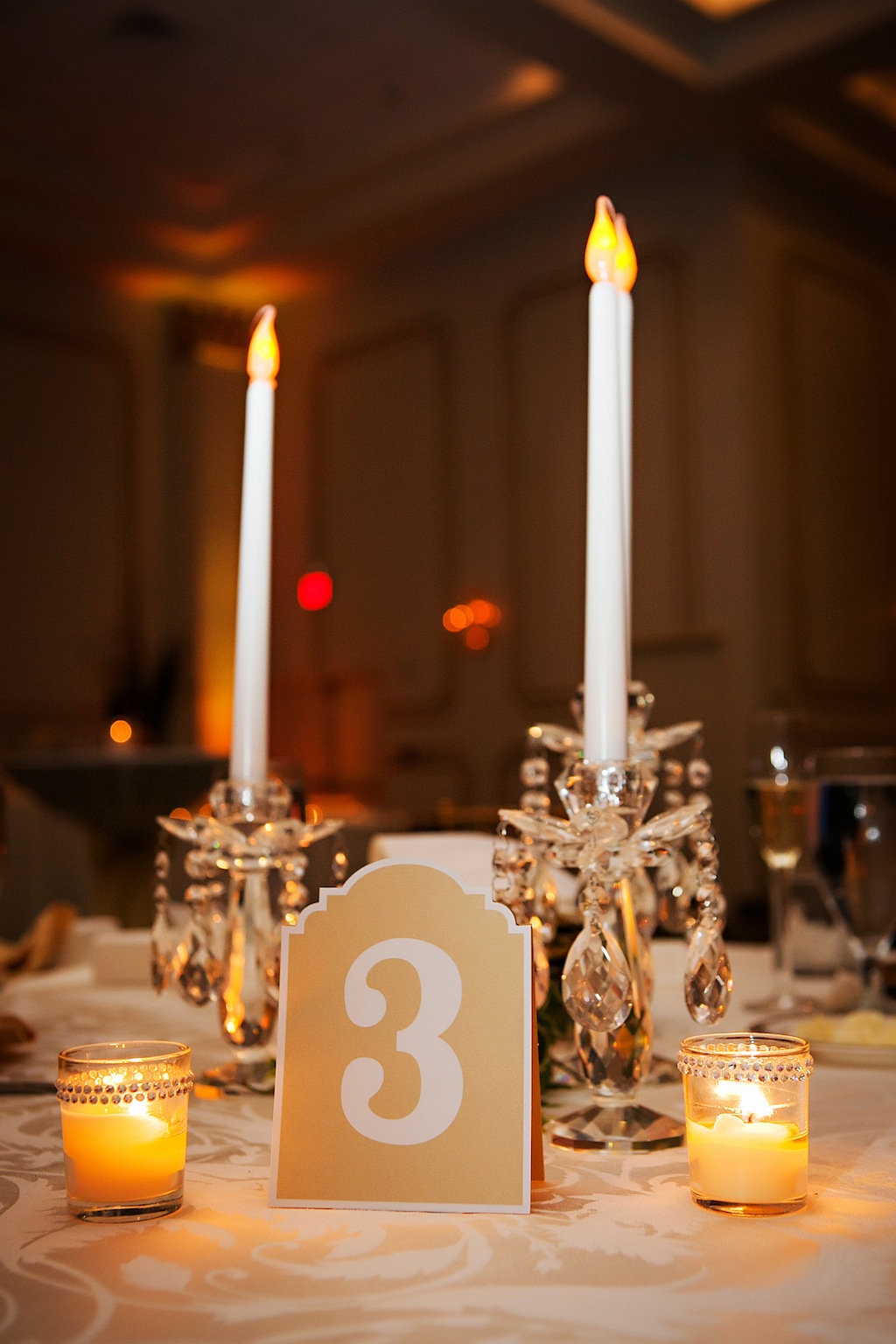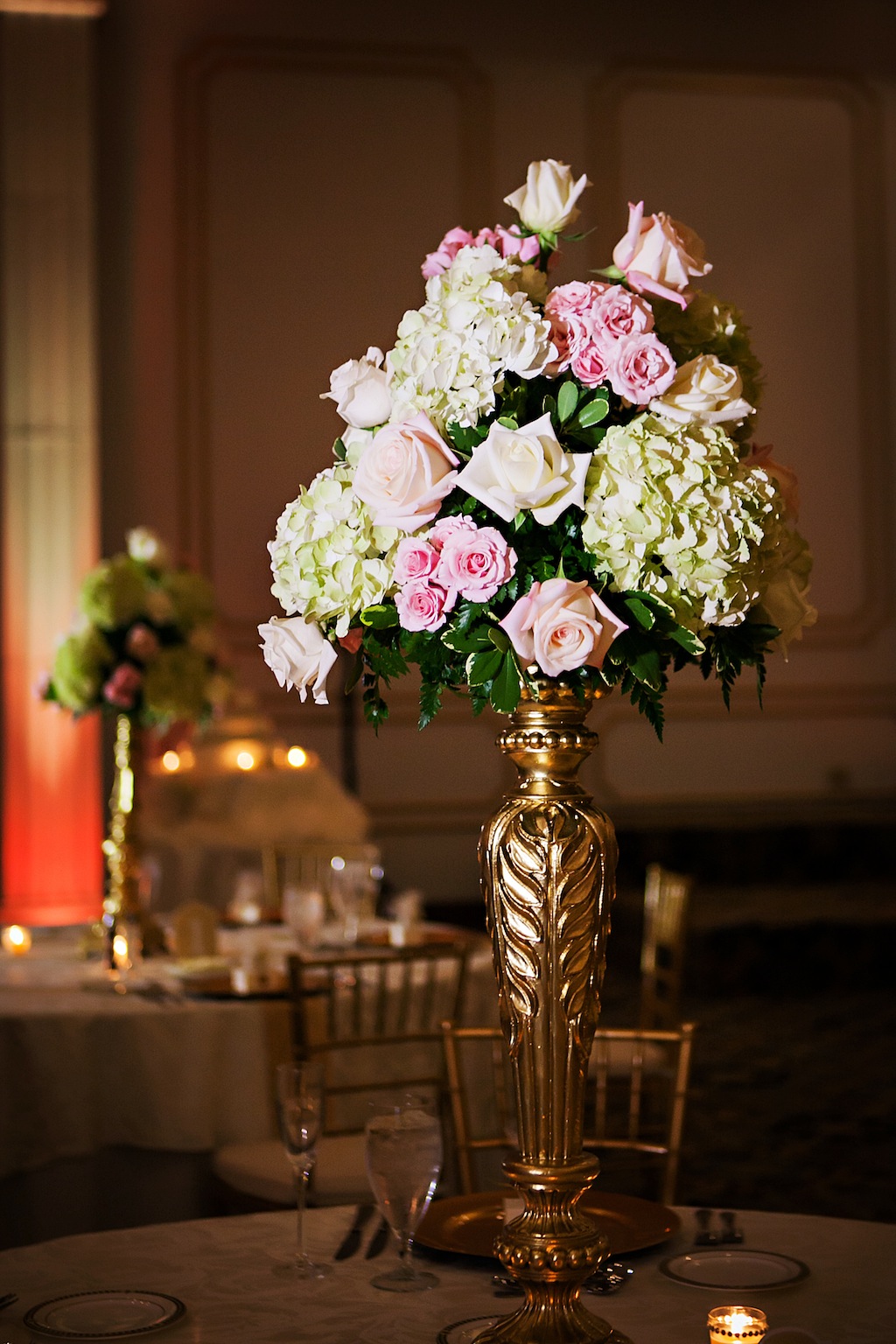 "Kathy at Northside Florist really nailed my vision for the flowers. She was very easy to work and vey patient." – The Bride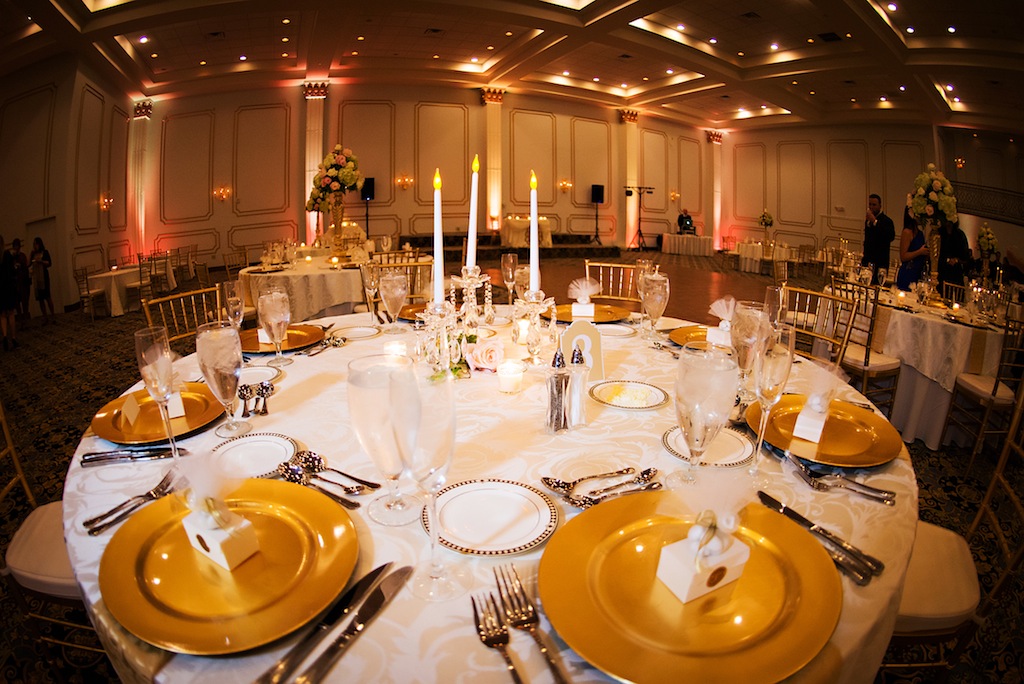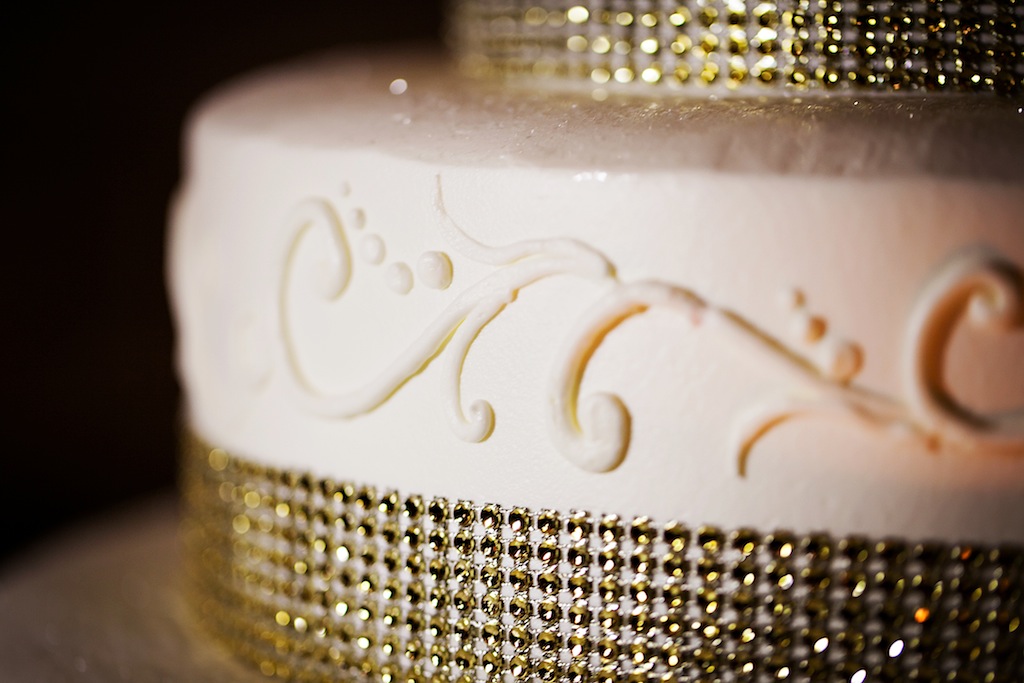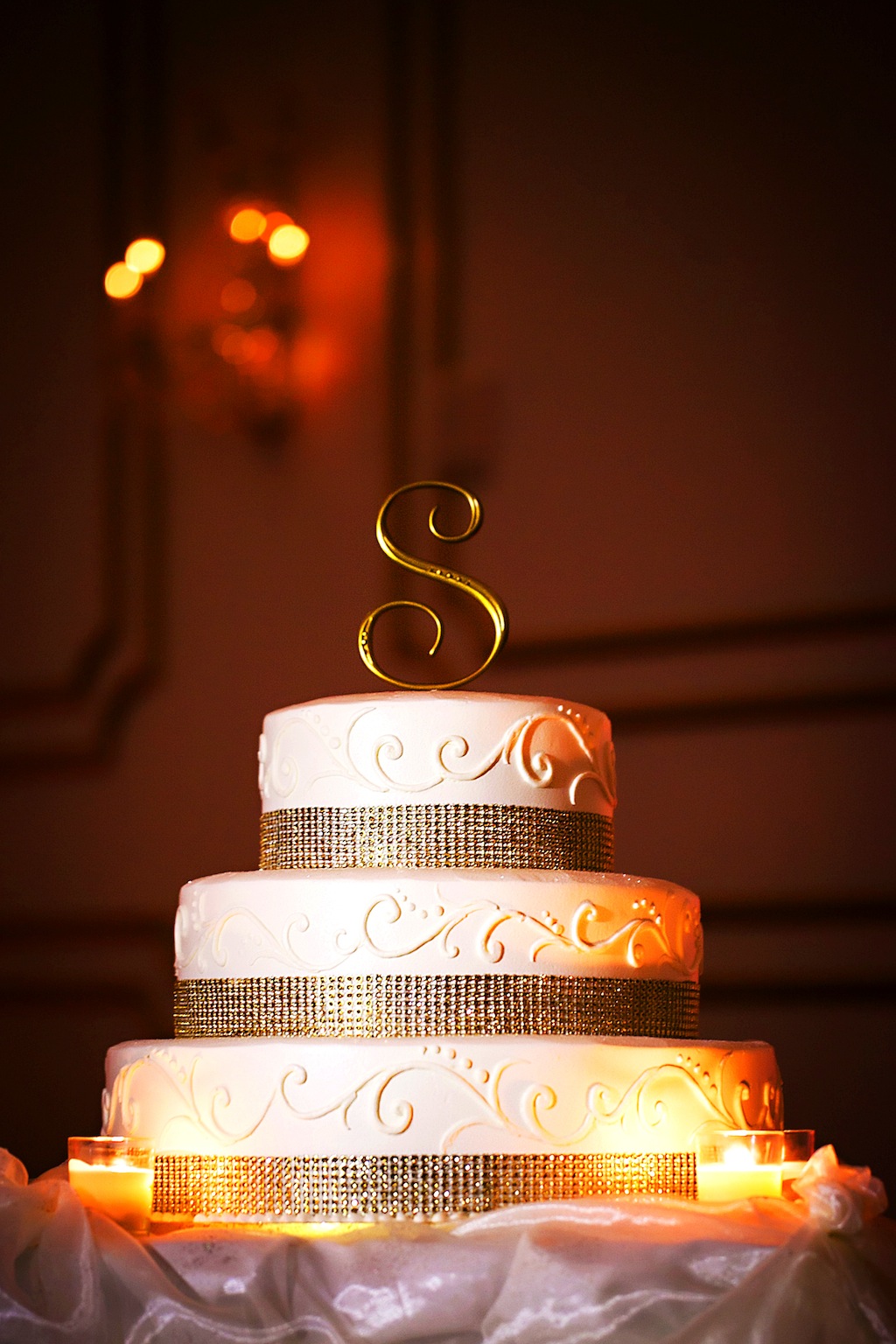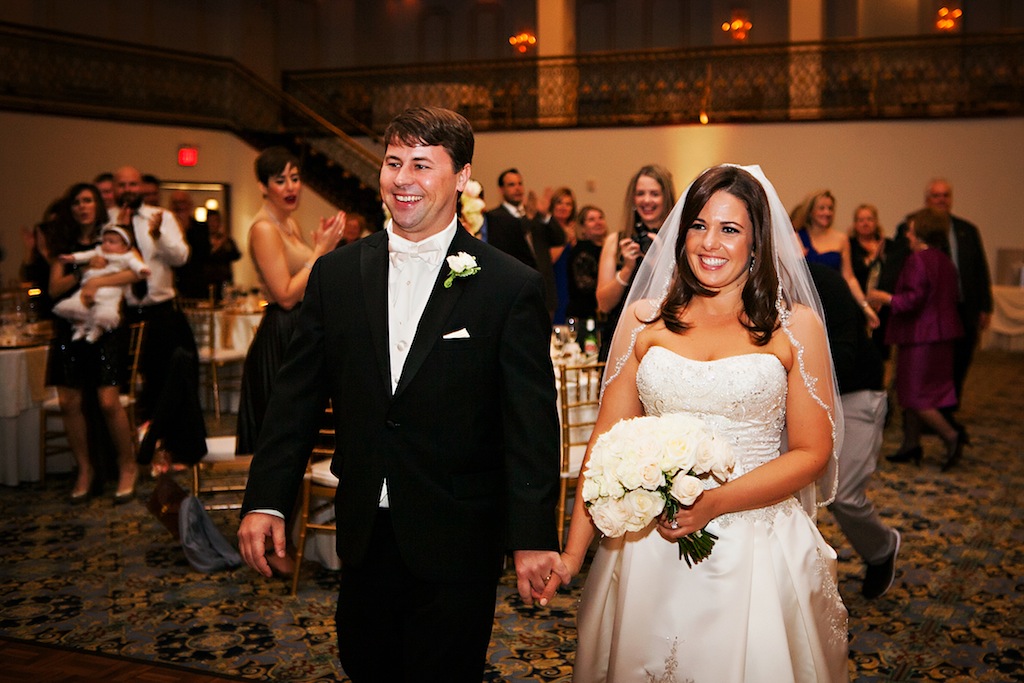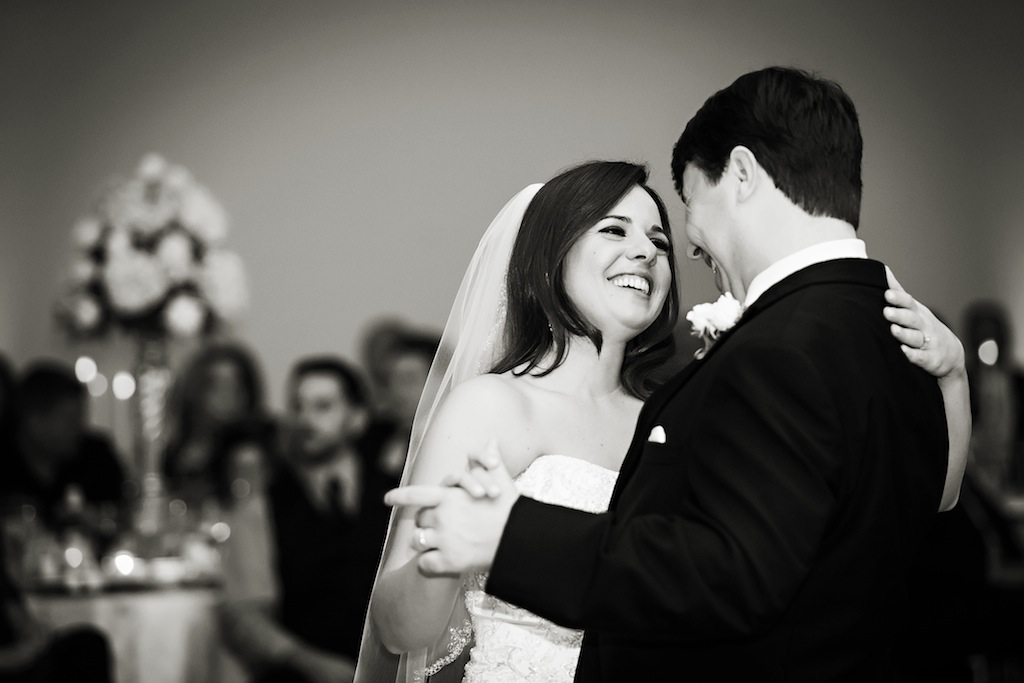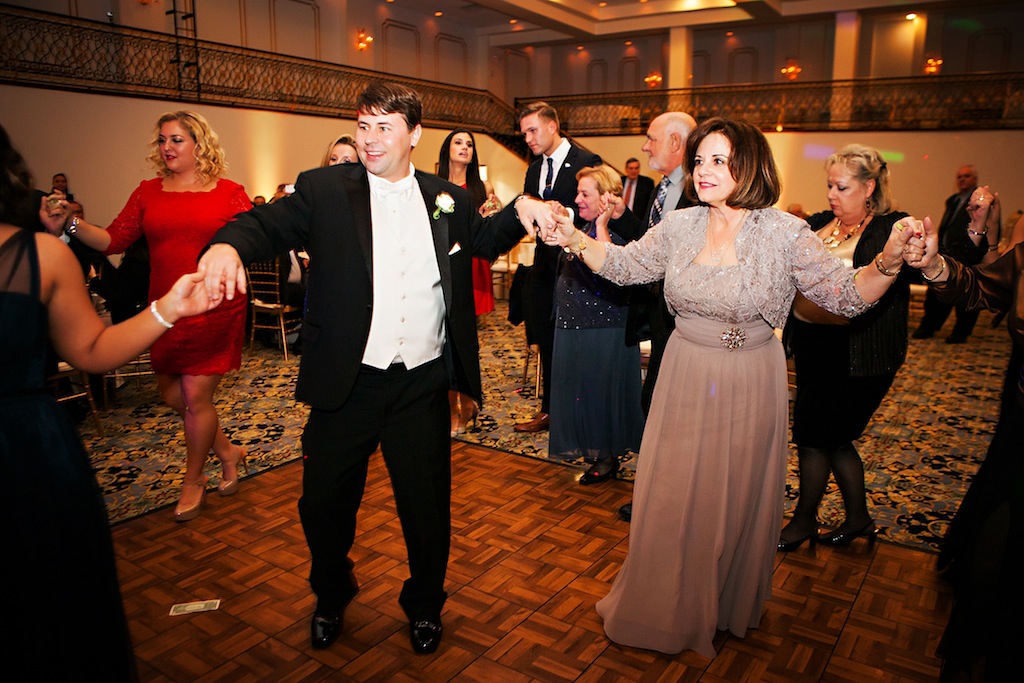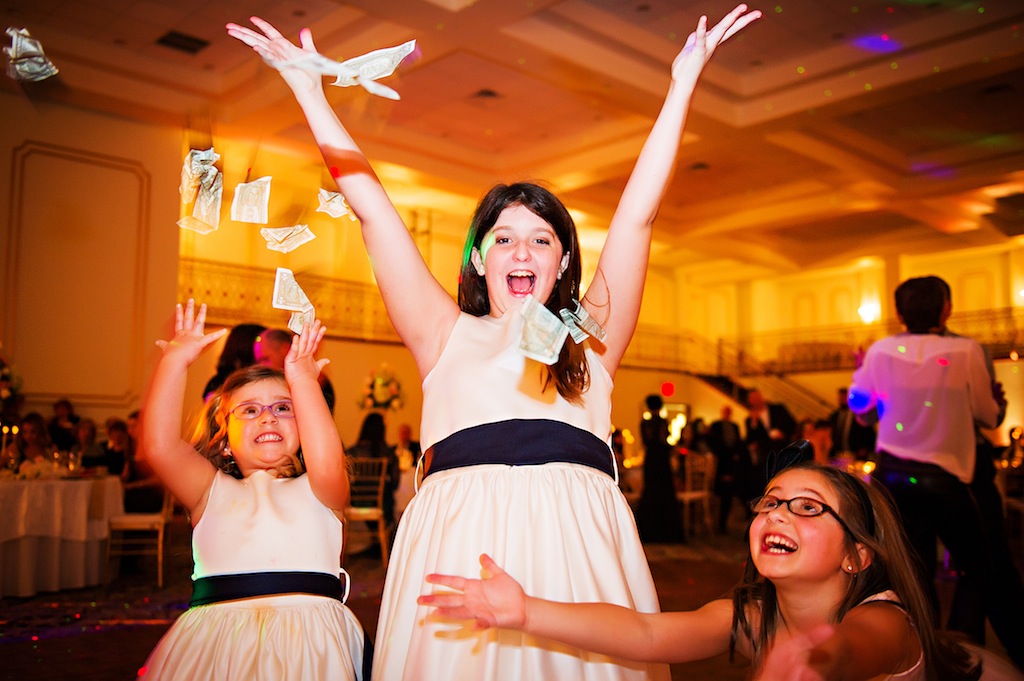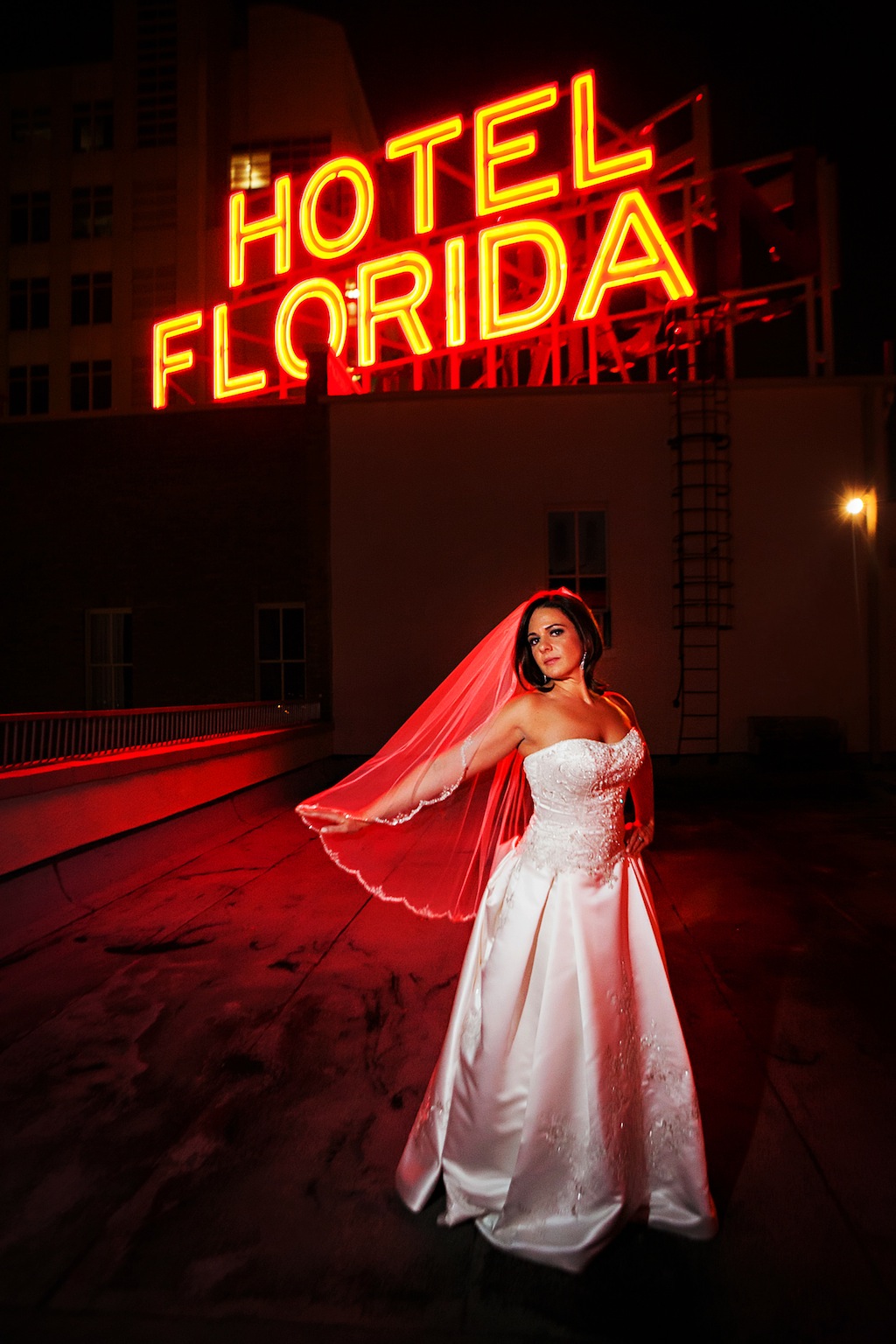 What advice would you give to other Tampa Bay Brides?
Don't go to bridal shows! Totally overwhelming and they never stop calling.
Seriously though, figure out how you work best: with a friend, your mom or alone, and stick with that plan. When you involve too many people's opinion, yours can get lost. I actually found my wedding dress when i was out looking by myself. It was peaceful to just listen to my inner voice and go with what I liked.
Tampa Wedding Ceremony Venue: St. John the Baptist Greek Orthodox Church
Tampa Wedding Reception Venue: Floridan Palace
Tampa Wedding Photographer: Limelight Photography
Tampa Wedding Florist: Northside Florist
Tampa Wedding Caterer: Floridan Palace
Tampa Wedding DJ: Grant Hemond & Associates – Doug Decker
Tampa Wedding Officiant: St. John the Baptist Greek Orthodox Church – Father Stavros
Tampa Wedding Invitations: Wedding Paper Divas
Tampa Wedding Hair & Makeup: Artemis Stephens
We are proud to have the Floridan Palace and Northside Florist as Marry Me Tampa Bay sponsors!