Brooksville, FL Wedding, Purple and Cream Country Chic Barn Wedding
Tampa Bay is such a versatile location for weddings. Brides have their choice of beach, garden, city or rustic wedding venues in under an hour's drive. Sarah and Sean held their Brooksville area wedding at their family farm and with the dream team of wedding florist Northside Florist, wedding planner Stonehouse Events and Leah Jean Photography. Sometimes I forgot I was viewing a real wedding, as the setting was so picture perfect it could have been a celebrity Nashville wedding!
Sarah and Sean's Love Story:
Sean and I met when we were about 8-years-old in elementary school. We grew up down the street from each other and had a small group of mutual friends. I always had a secret crush on Sean, but was too shy to say anything, and to this day I still occasionally tease him about how mean he was to me back then. Sean, of course, denies this and says it was his way of flirting with me.
We lost touch when Sean moved away when he was in the 9th grade. About 12 years later, he ran into me at a local country club and decided to reconnect our lost friendship by asking me to join him on a boat ride the following day. After spending the next day together, we both realized how much fun we had together and how natural it felt even after so many years.
It didn't take long for us to both see that we were meant to be About a year and a half later, Sean surprised me with a memorable Christmas proposal while decorating our first Christmas tree. We had bought an ornament of a house that said "Our first home" a few days prior to symbolize the purchase of our new home earlier that year. While finishing the last of the ornaments, I said, "Wait, we have one more ornament to put on the tree!" While putting on the ornament I heard Sean say from behind me, "When you're done with that one, I have one more for you." When I turned around I expected to see another ornament, but to my surprise Sean was down on one knee with a ring in his hand. When he asked if I would marry him I was in complete shock and the first thing I yelled was "What is that!?" After the initial shock was over I said yes of course!
Sarah and Sean stuck to their country roots to hold a rustic, plum and cream, fall wedding.
"The overall goal was an intimate fall, country chic wedding inspired by our love for the country," Sarah explained. "Sean and I were raised in the country and we both enjoy the easygoing and inviting feel."
The couple chose a Brooksville wedding reception venue that was close to the bride's heart, her family ranch.
"My dad added onto an existing hay barn to create the perfect rustic barn venue for our country chic themed wedding,' Sarah shared.
With the help of her Brooksville wedding planner Stonehouse Events, Sarah focused on the ambiance for her rustic wedding.
"We wanted everyone to feel warm and at home. It was important to us that we had elements that would make people feel like they were stepping into the country," Sarah said. "Everyone danced the night away under strung lights to country line dancing and special requests made by the guests. They also enjoyed the night around a camp fire surrounded by hay bales with quilts for seating, playing games, and enjoying the candy bar filled with our favorite candies."
The bride search for a Brooksville wedding florist who was "willing to try new things" and who would complement her rustic surroundings.
"We chose Northside Florist because we immediately fell in love with Kathy's ideas and openness. I have seen a lot of her beautiful floral work at other weddings, and we both knew she would be able to deliver exactly what we were looking for," Sarah shared. "Kathy created a wedding bouquet I loved so much that I had it preserved in a shadow box so I can enjoy it for many years to come."
The couple worked with Brooskville wedding caterer Good Food Catering to bring the taste of the country to life through their wedding food.
"We had appetizers of fried mac-and-cheese lollipops, oyster and mushroom tarts and chicken and waffle bites, which was  followed by a buffet of smoked prime rib, pan seared chicken, cornbread soufflé, steakhouse cheese potatoes, green beans, cheese grits, and of course sweet tea and lemonade served in mason jars," Sarah said. "Good Food Catering created a meal that is still talked about by our guests to this day. They customized our menu to our personalities and created exactly the type of menu we wanted."
Reminiscing on her wedding day, the bride said her most memorable moment came at the end of her wedding reception.
"My dad surprised me and Sean at the end of our wedding night with a breathtaking fireworks display, after we ran through a tunnel of sparklers held by the wedding guests," Sarah beamed.
What advice do you have for other Tampa Bay brides?
Make your wedding true to you and your groom. Have fun with every aspect of the planning and enjoy it to its fullest!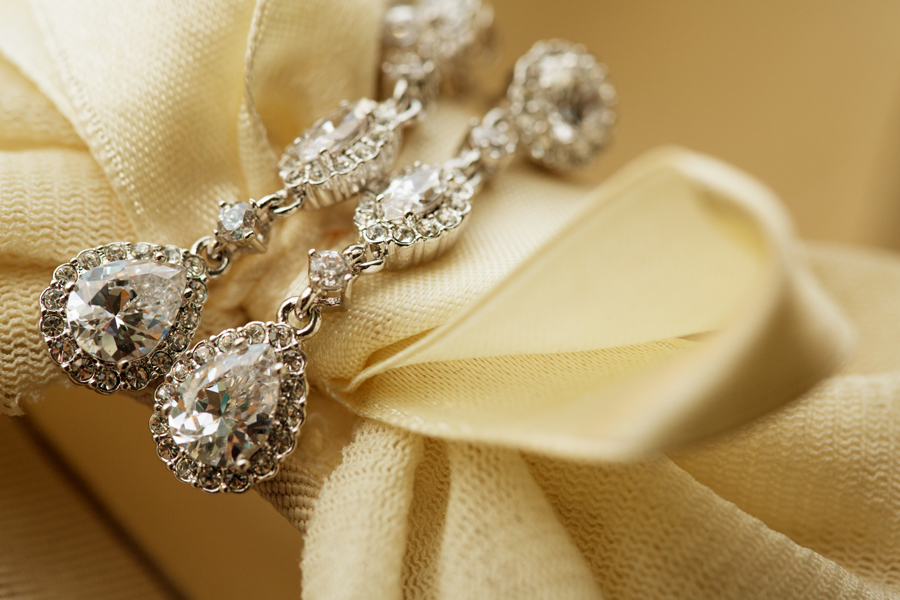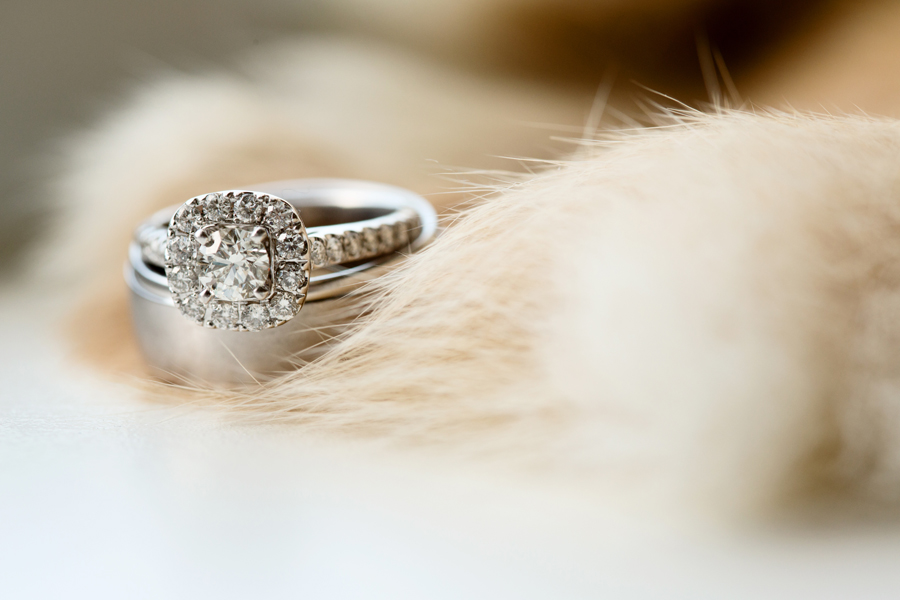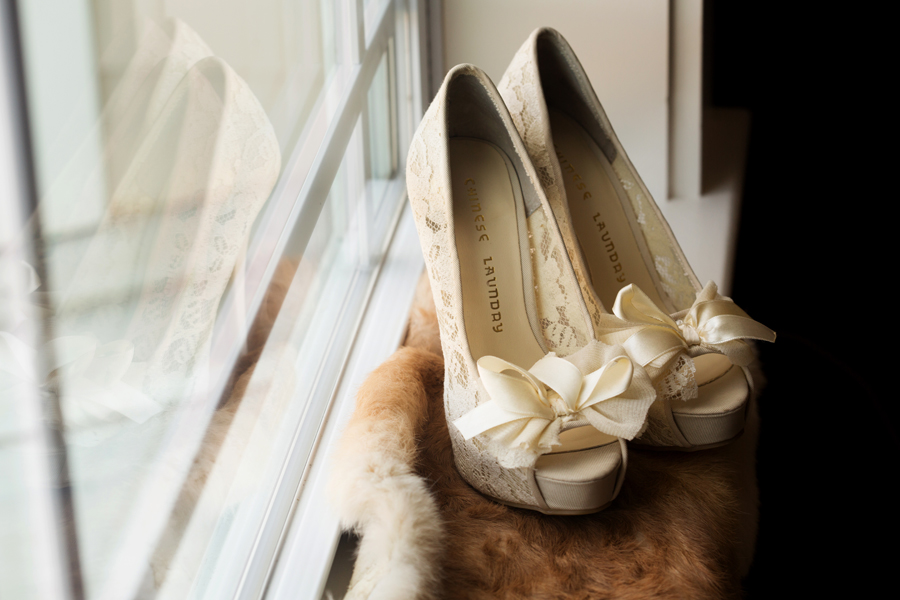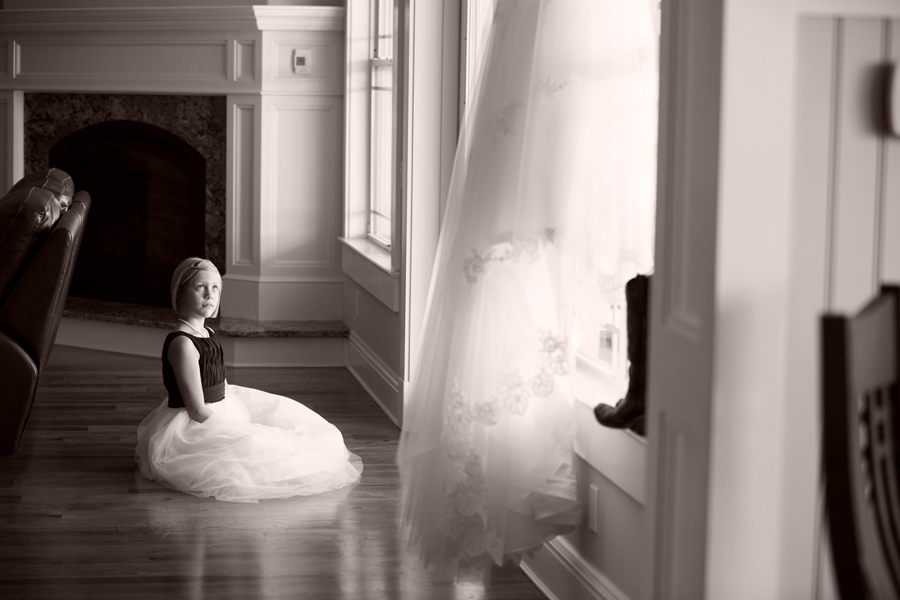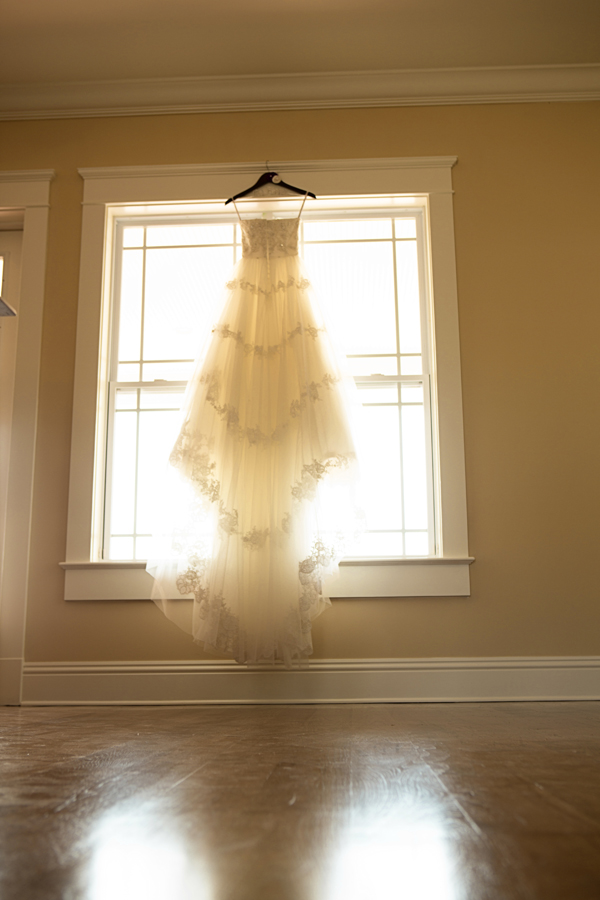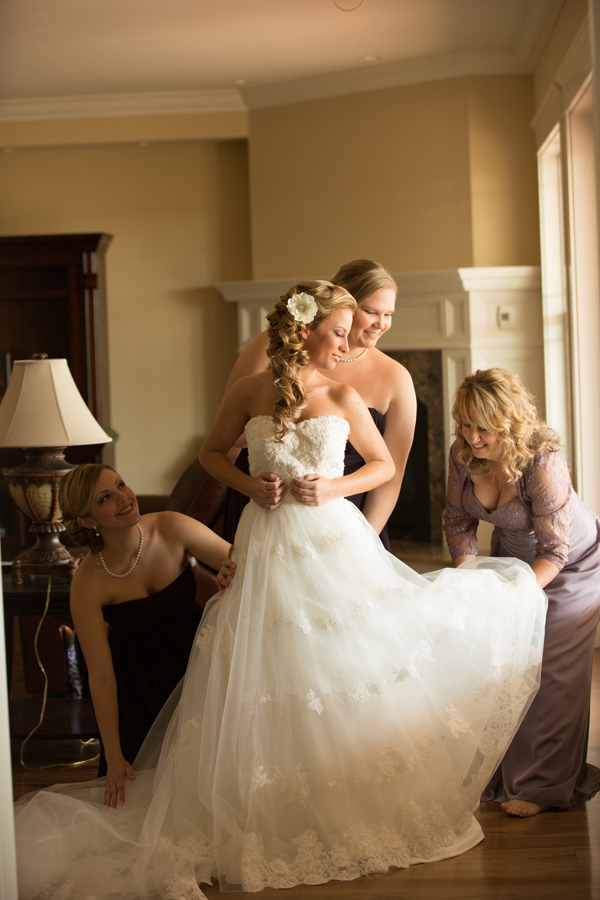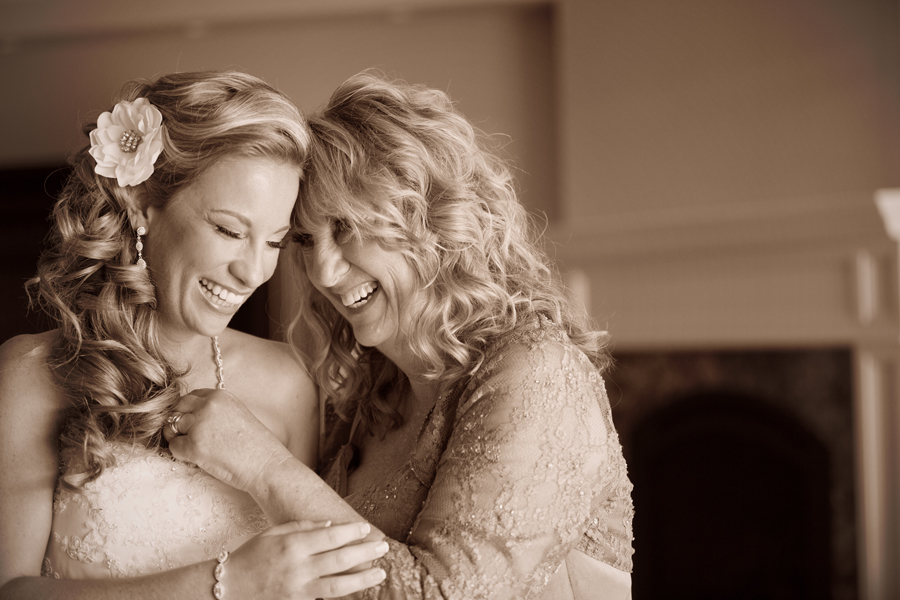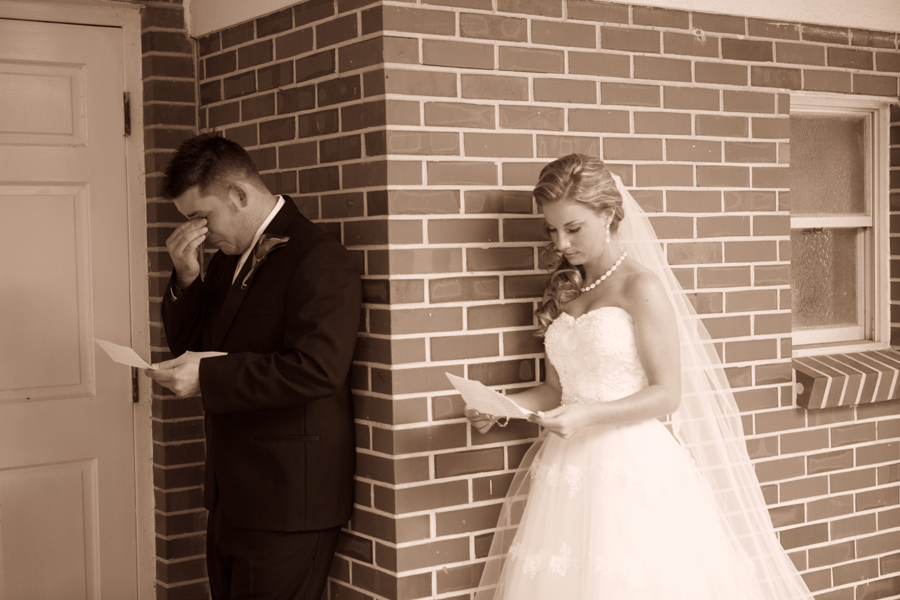 "Before the ceremony we decided to exchange letters and say a prayer together, while making sure not to see each other. We wanted to stick to our traditional roots by exchanging our vows in a church by a Pastor who is a close friend to Sean. To make the ceremony extra special, a rose ceremony was held to honor passed loved ones of me and Sean." – The Bride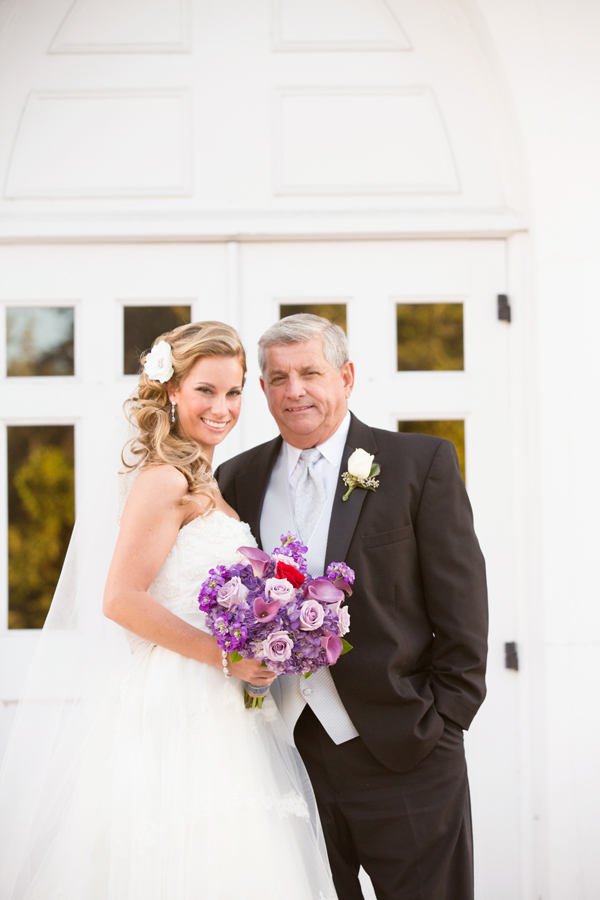 "My bouquet [by Northside Florist] was a stunning creation of fall inspired purple colors with soft purple garden roses and deep purple calla lilies, complete with a beautiful red rose in the middle in memory of my grandpa. The bouquet was wrapped in twine and finished off with a piece of my grandpa's blue jeans as my something blue." – The Bride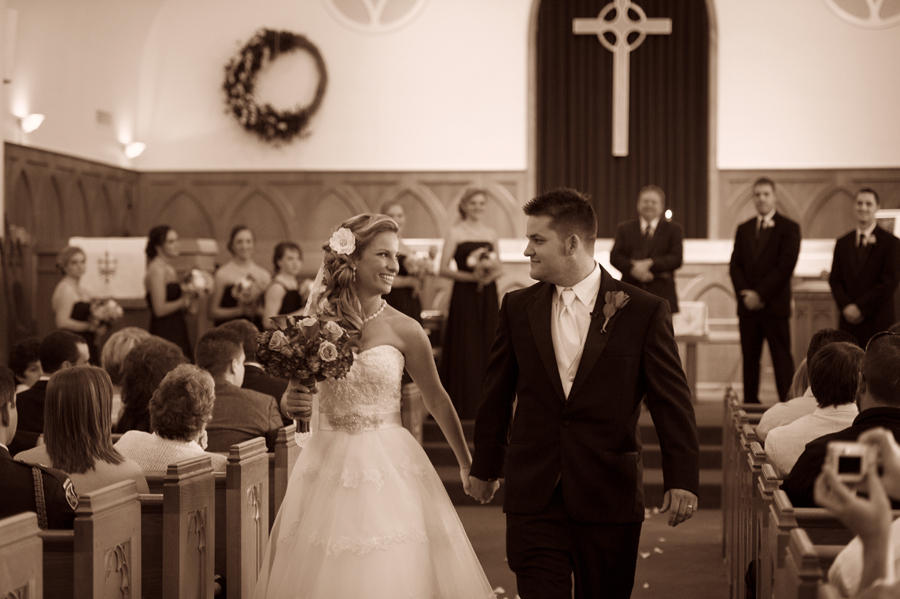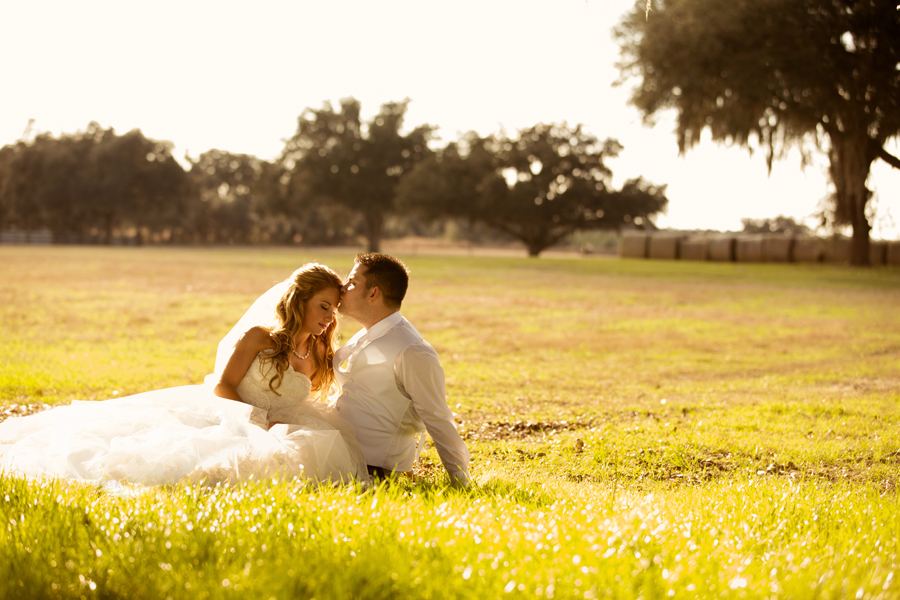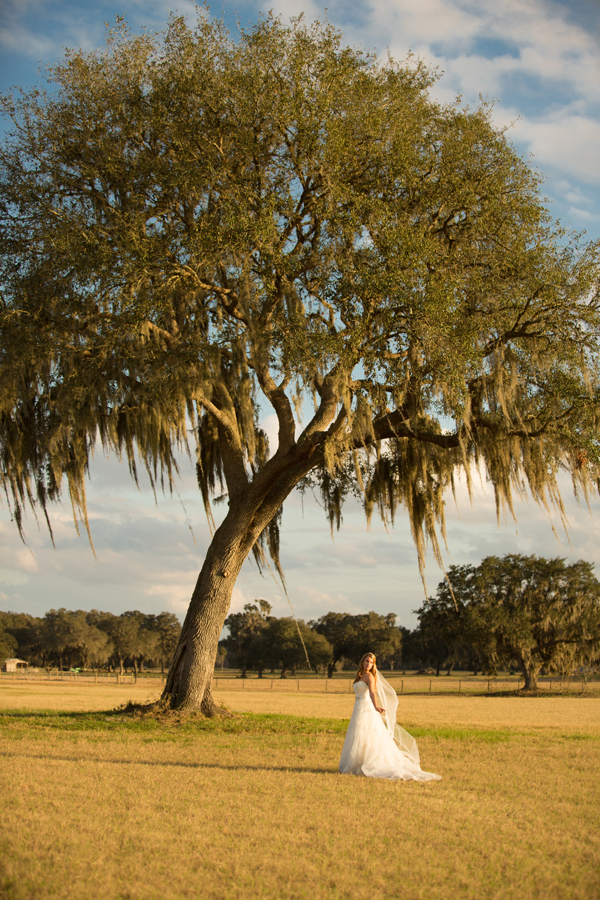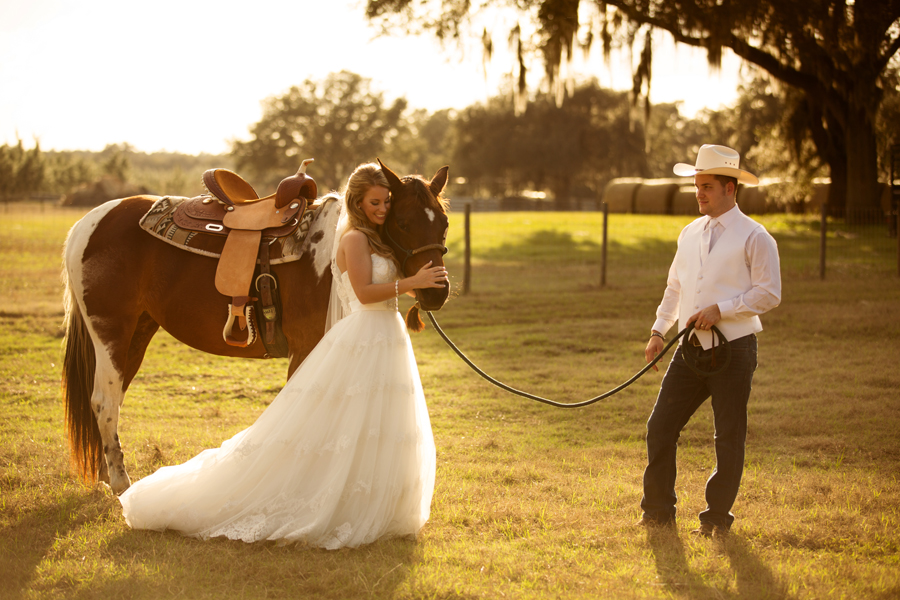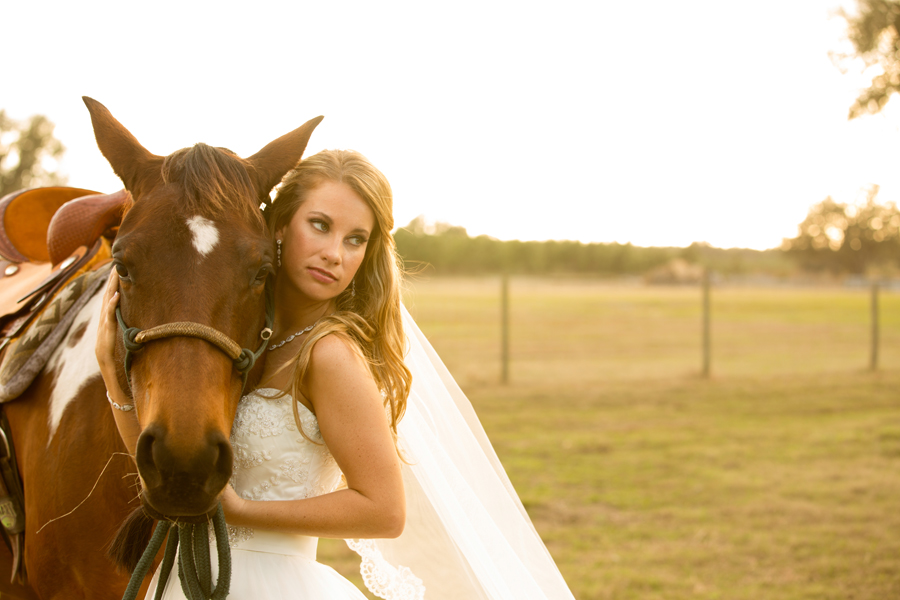 "Leah Jean Photography captured probably the most beautiful wedding pictures I have ever seen." – The Bride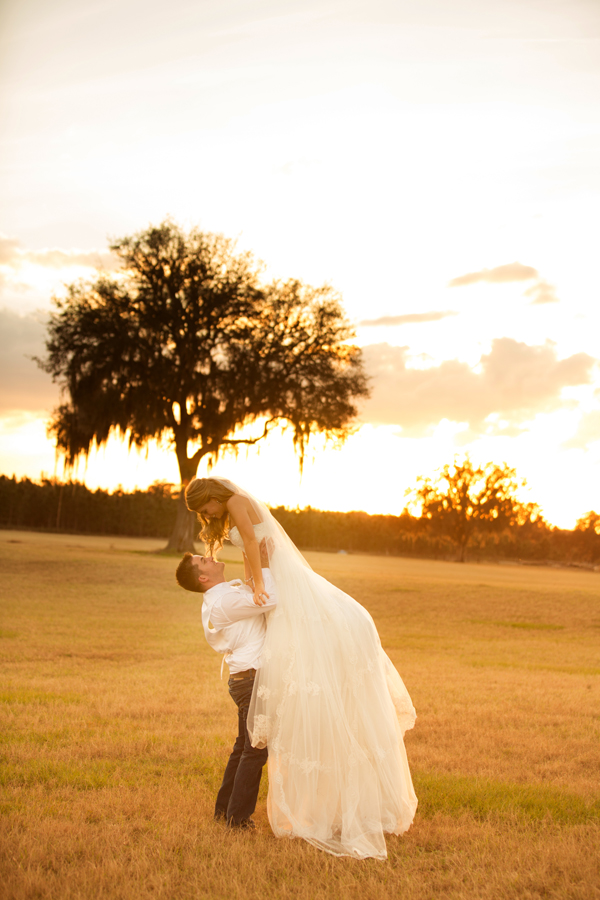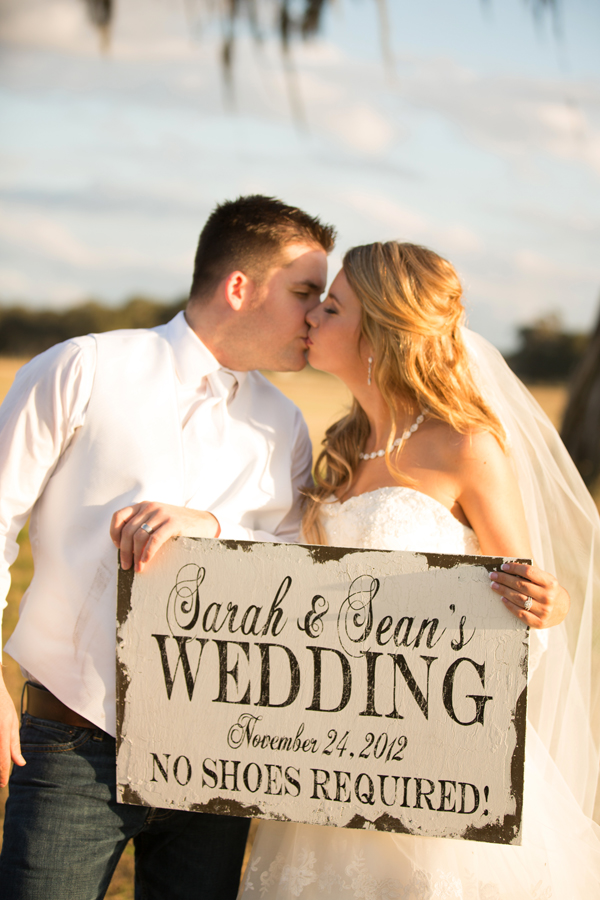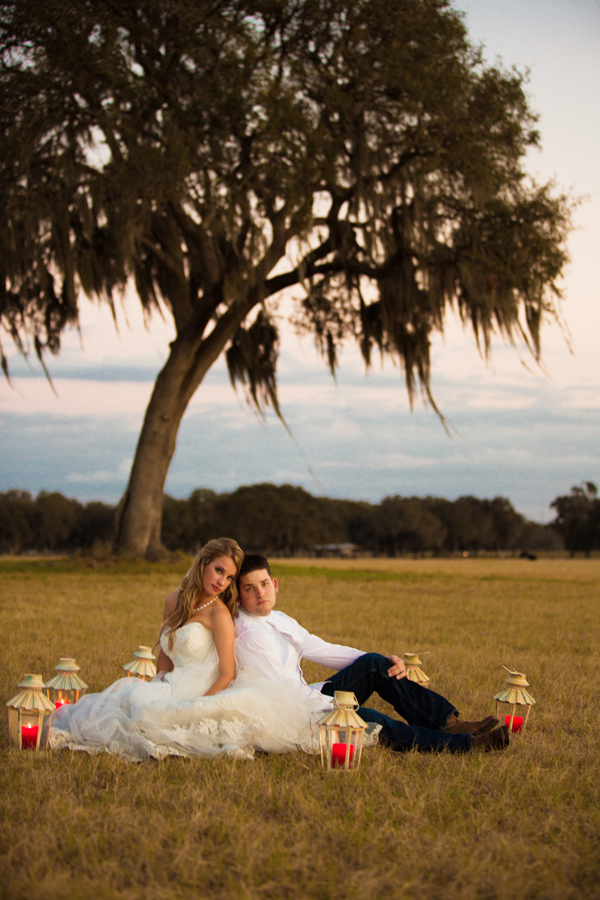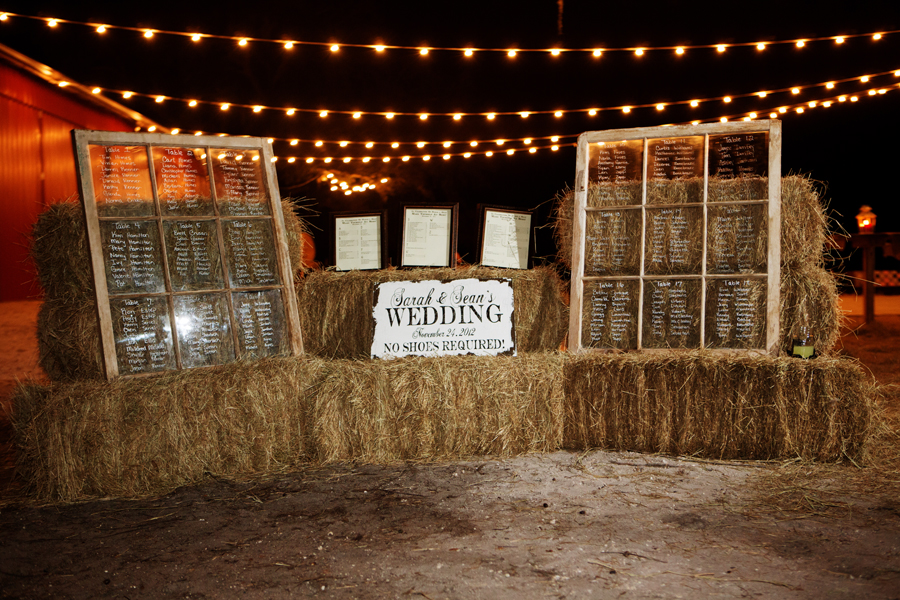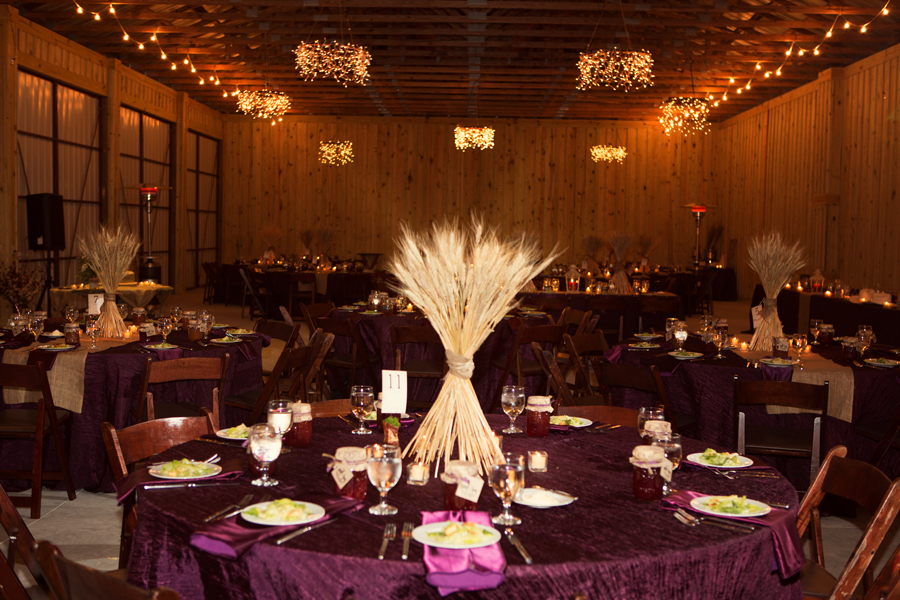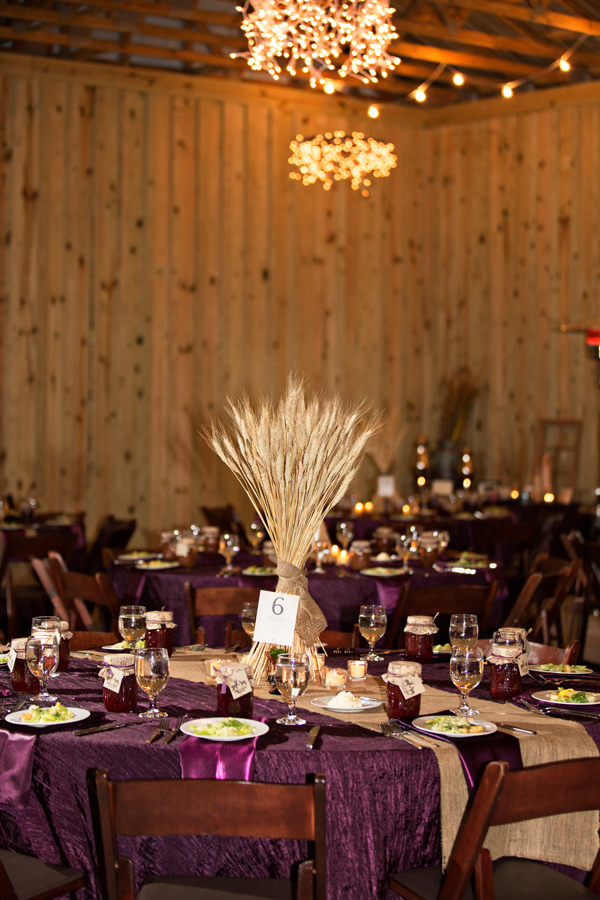 "Cindy with Stonehouse Events made our dream wedding come true with her incredible attention to detail." – The Bride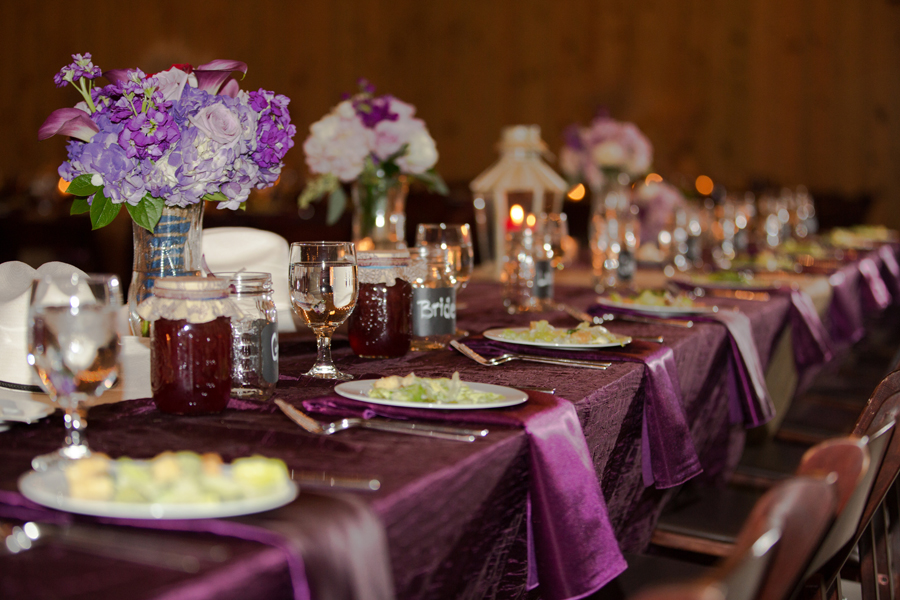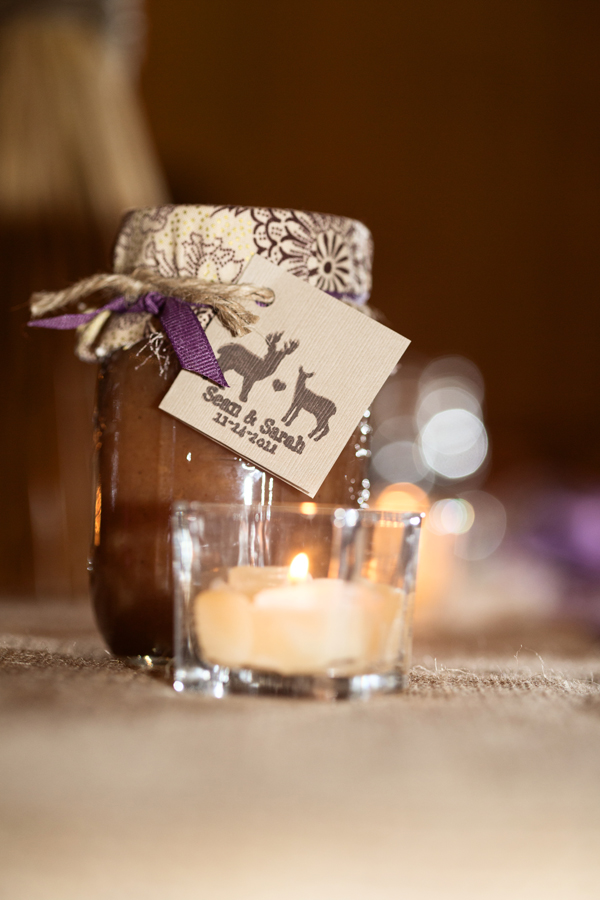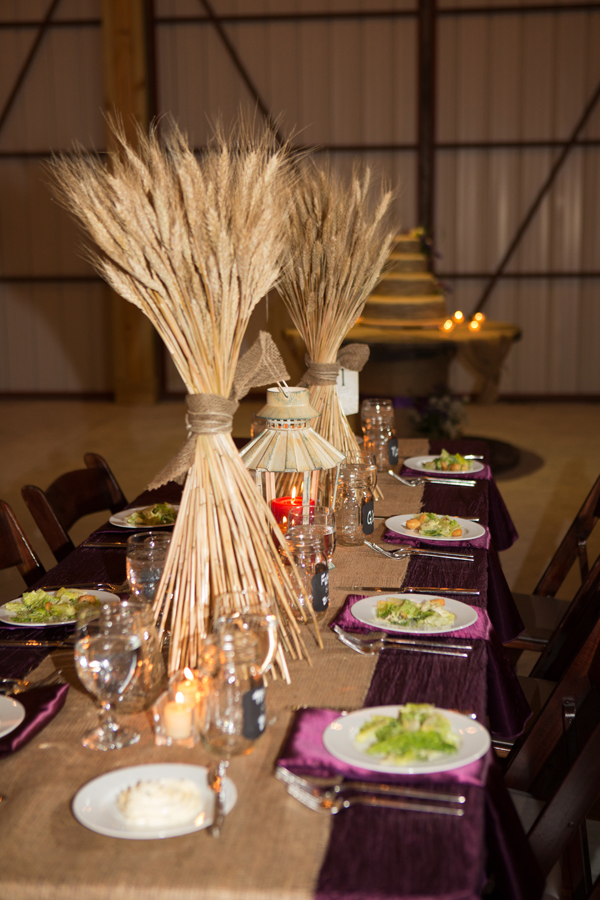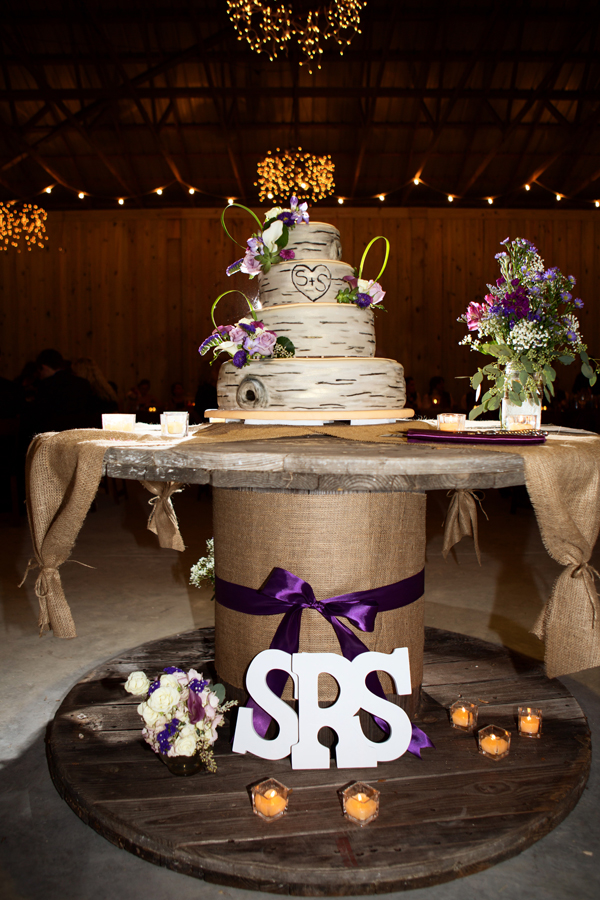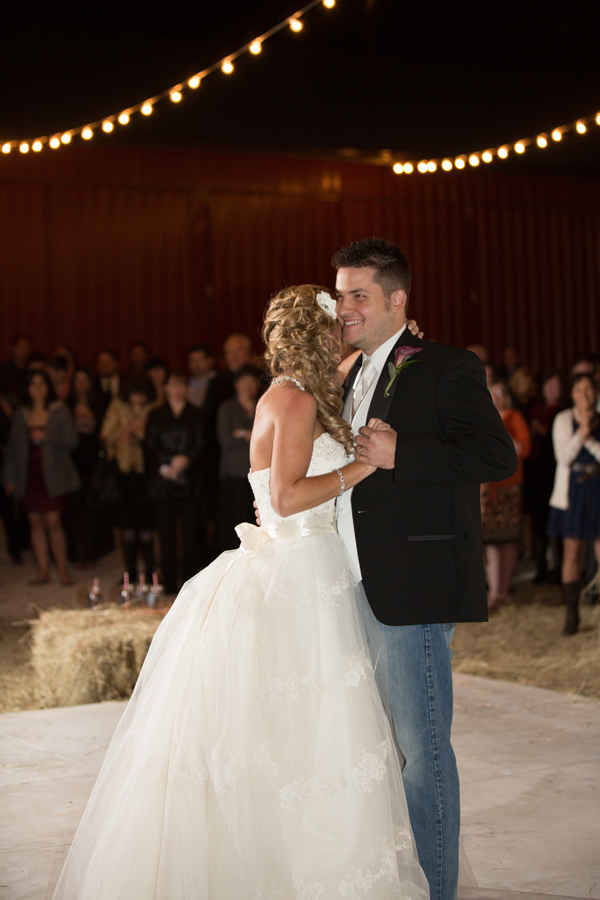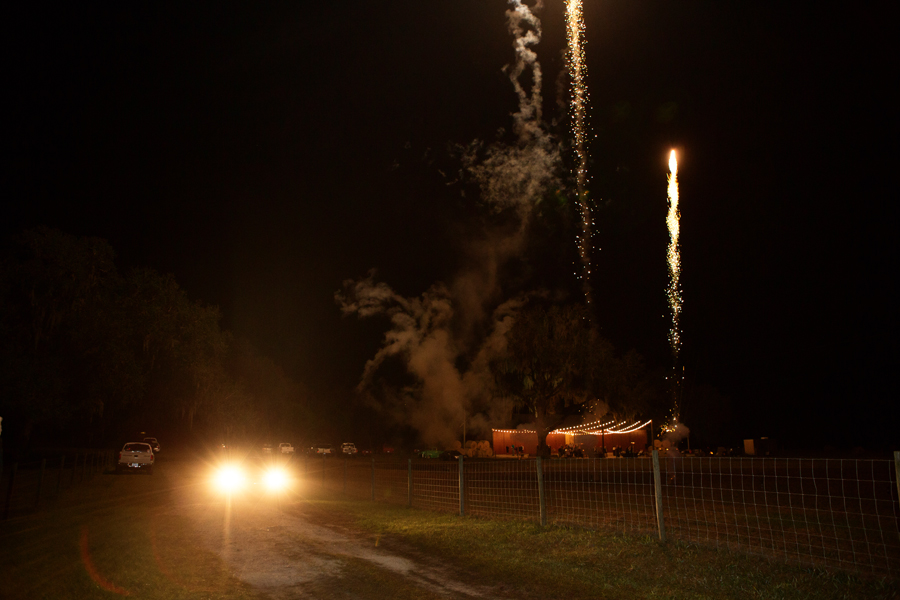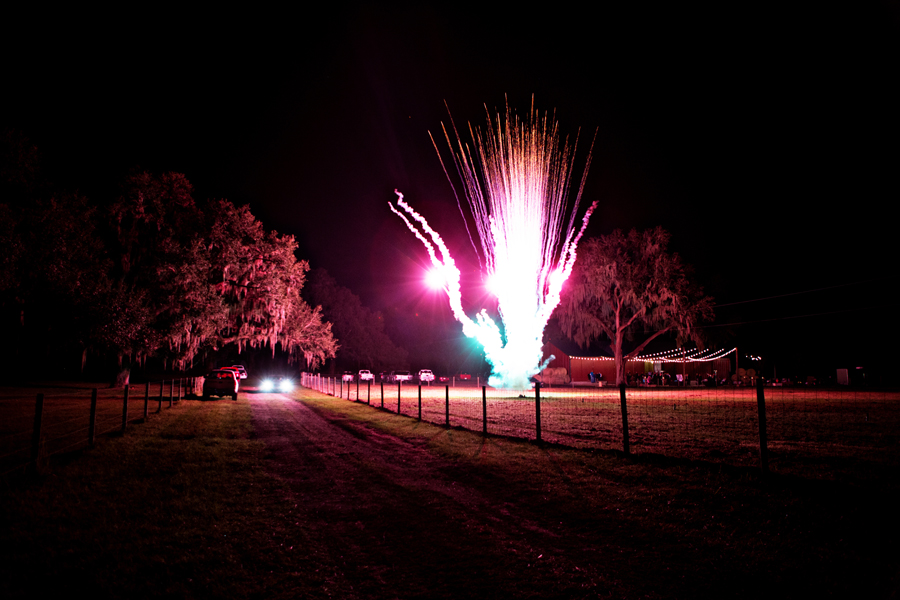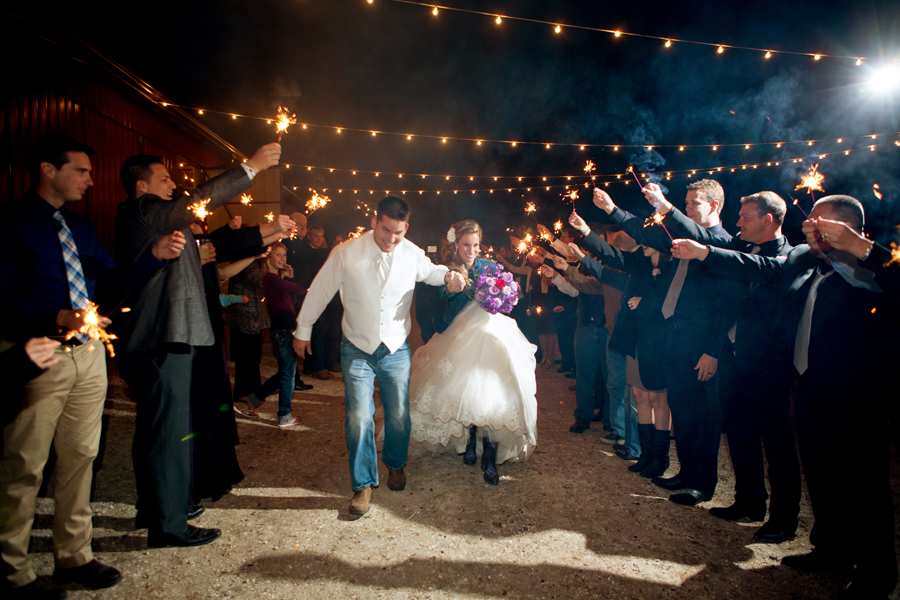 Brooksville Wedding Ceremony Venue: First United Methodist Church of Brooksville
Brooksville Wedding Reception Venue: Himes Family Ranch
Brooksville Wedding Photographer: Leah Jean Photography
Brooksville Wedding Videographer: Indie Atlantic Films
Brooksville Wedding Planner: Stonehouse Events
Brooksville Wedding Florist: Northside Florist
Brooksville Wedding Caterer: Good Food Catering
Brooksville Wedding Rentals: Imperial Party Rental
Brooksville Wedding Cake: Home Sweet Home Cakes by Allyson Reynolds
Brooksville Wedding DJ: DJ Randy Rodriguez
Brooksville Wedding Invitations: Pear Tree Greetings
Brooksville Wedding Hair & Makeup: Jess Waldrop Makeup Artists
Brooksville Wedding Officiant: Pastor Jake English
We are proud to have Northside Florist as a Marry Me Tampa Bay sponsor!
I Loved This Wedding! Have the following Wedding Vendors Contact Me!