At the end of every real wedding feature, we ask couples their advice for other soon-to-be weds and hands down we hear the same reply: hire a wedding planner.
If you ask any wedding vendor if you should hire a wedding planner, the will always answer yes, because experienced wedding planners are worth their weight in gold.
DISCOVER OUR PREFERRED WEDDING PLANNERS
What I feel that most couples don't understand is that you don't hire a wedding planner to just help with the timeline and getting you down the aisle, a wedding planner is your "firefighter" for the day. They solve problems before those issues ruin your entire wedding because with that many moving parts, anything can (and does) happen!
But before you say that a wedding planner isn't in your budget, did you realize that a wedding planner can actually save you money?
Between discounted rates from other vendors and knowing how much you should be spending to stay within budget, you cannot afford to not hire a professional wedding planner!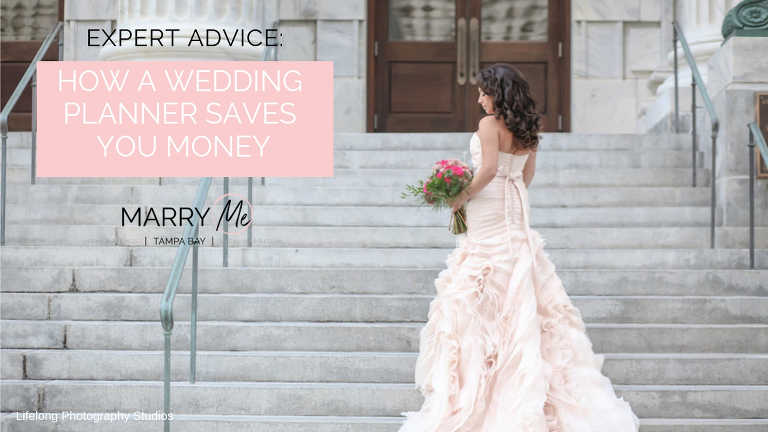 The Experts: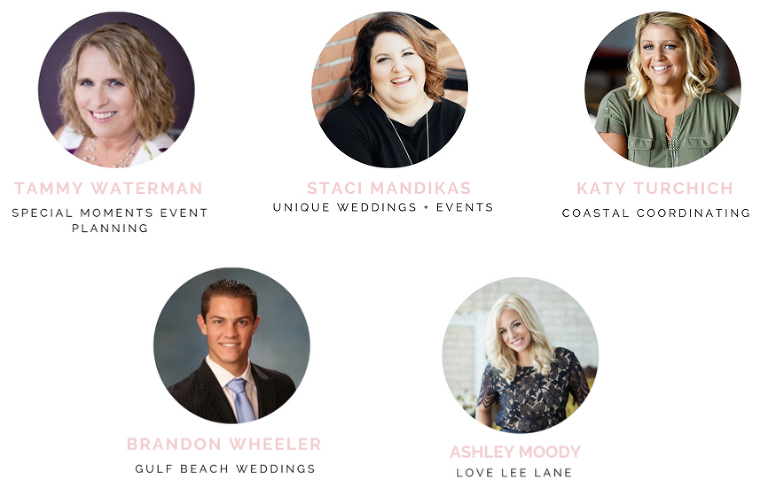 Recommending the Right Vendors for your Budget
Katy Turchich, owner of Coastal Coordinating, explains:
Wedding planners can help save couples money with our vendor relationships. By working multiple weddings in the same city and surrounding areas, we get to know vendors very well. Once we know a couple's desired wedding budget, we are able to give them suggestions on the best vendors who will fit their budget.
Staci Mandikas, owner of UNIQUE Weddings and Events, shares:
A wedding planner and designer can take your inspiration photos, which are probably pulled from a $500K wedding in L.A. and create something that is more manageable in your budget, but retains the same inspiration or style.
Ashley Moody, owner of Love Lee Lane, adds:
Hiring an experienced wedding planner is an asset when in the process of hiring your vendors. Keeping your budget in mind, your planner can make vendor recommendations based off of their previous work experience, quality of service, and reliability. For example, it is common for a client to hire us after selecting some of their vendors. There have been several occasions where a vendor previously hired was not reliable or open to communication in the contract process, leaving our clients disappointed, paying more than they counted on, or even worse, not showing up or delivering services as expected. Your planner can make excellent vendor recommendations that ensure your budget is utilized efficiently and each detail is tended to.
Access to the Newest Products and Services
Tammy Waterman, owner of Special Moments Event Planning shares:
Experienced wedding planners work on creating relationships with the best professionals in the industry. Since we are a good referral source for companies providing a service to the wedding industry, wedding professionals will reach out to us with specials or new products and, services. Normally we are the first to know who has new services or pricing. We also have preferred wedding professionals who enjoy working with us on a frequent basis, therefore they are always willing to offer discounts, perks or special packages, because we make their job easier. Even if for some reason we are unable to offer you discounts or specials on specific elements or services, we are knowledgeable in the cost of products or services. Therefore, we will know if you are getting a good deal or not, and if we should continue to look for better pricing.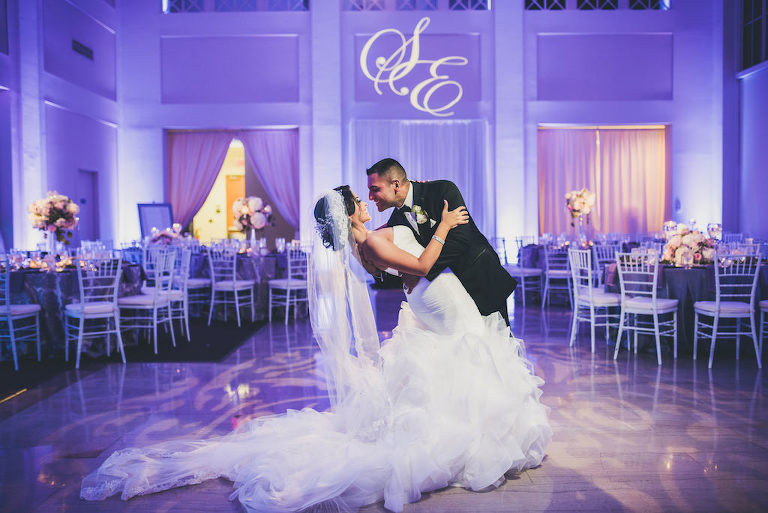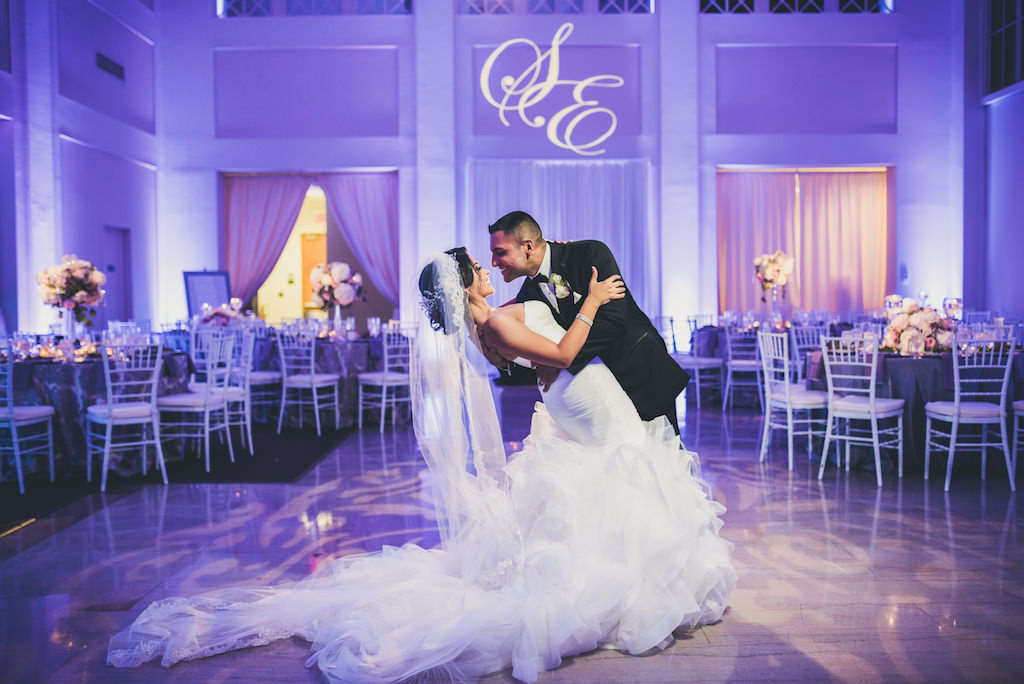 Modern, Elegant, Purple Downtown Tampa Wedding at The Vault | Special Moments Event Planning | Castaldo Studio
Industry Discounts
Brandon Wheeler, owner of Gulf Beach Weddings, provides the following insight:
The best example in which a wedding planner saves you money is his/her Rolodex that you now have access to. A true professional is able to obtain 'wholesale' or 'in the business' pricing on your behalf. First, they consistently recommend a short-list of excellent vendors that know when we call, it's a wonderful referral they would love to work with. This way the focus is on the clients' needs and wants versus negotiating a contract. Second, the vendors that are hand selected by the planner are not required to market, advertise, and sell themselves to the client and therefore pass on these savings. It important to note that certain vendors do not allow access to just anyone, they typically work with a select group of planners that over the years have created a relationship (and represent 80-90% of their work). As an example, photographers, videographers, and live musicians are willing to do one and two-hour time blocks when they would normally require a half-day session because we reserve so consistently and pay in full prior to the event.
No More Wasted Dollars
Staci of UNIQUE Weddings and Events shares:
A wedding planner can save you money by preventing you from making costly mistakes. We hear all the time from couples, if I could do it again, I would do it differently. Engaged couples are inexperienced at planning a wedding, so mistakes are expected. Hands down, mistakes cost money. A professional, experienced wedding planner has been there and done that, so they know how to prevent couples from making mistakes that in turn, cost them money. Whether it's hiring a vendor that goes out of business or undergoing a costly DIY project, a wedding planner can stop you before you go down the rabbit hole of wasting money that you can't afford to waste.
Ashley of Love Lee Lane explains:
Hiring an experienced wedding planner is essential when creating a timeline for your wedding day. Your planner can coordinate with your chosen vendors and venue to avoid unnecessary expenses and work within the budget. For example, one of our clients could only afford an 8-hour photography package with their dream photographer. To ensure special moments are captured beautifully without missing something, we could make suggestions of how and where to arrange events within the itinerary. Instead of doing speeches after dinner or waiting until the very end of the wedding for an official exit, we could suggest utilizing the 8-hour photography package by having the champagne toast before dinner and doing a mock exit moment so our clients do not have to add on extra photography hours. When your planner uses creativity, their industry experience, and thoughtfulness to construct your itinerary, money can be saved and clients can stay on track with their budget.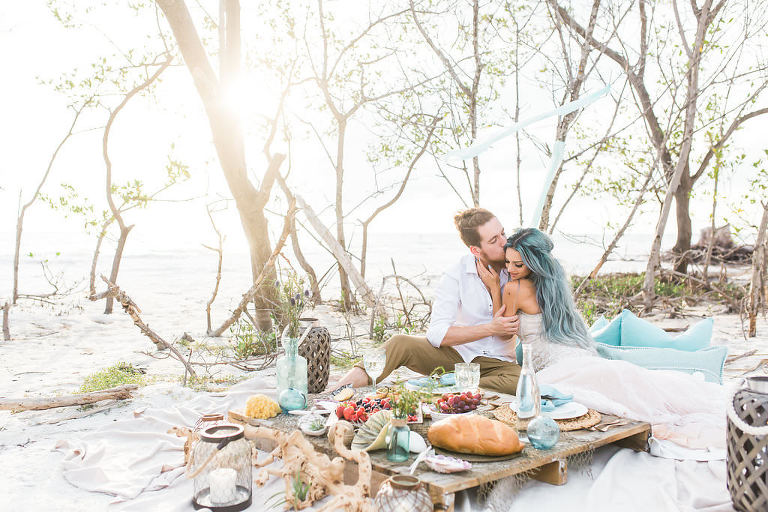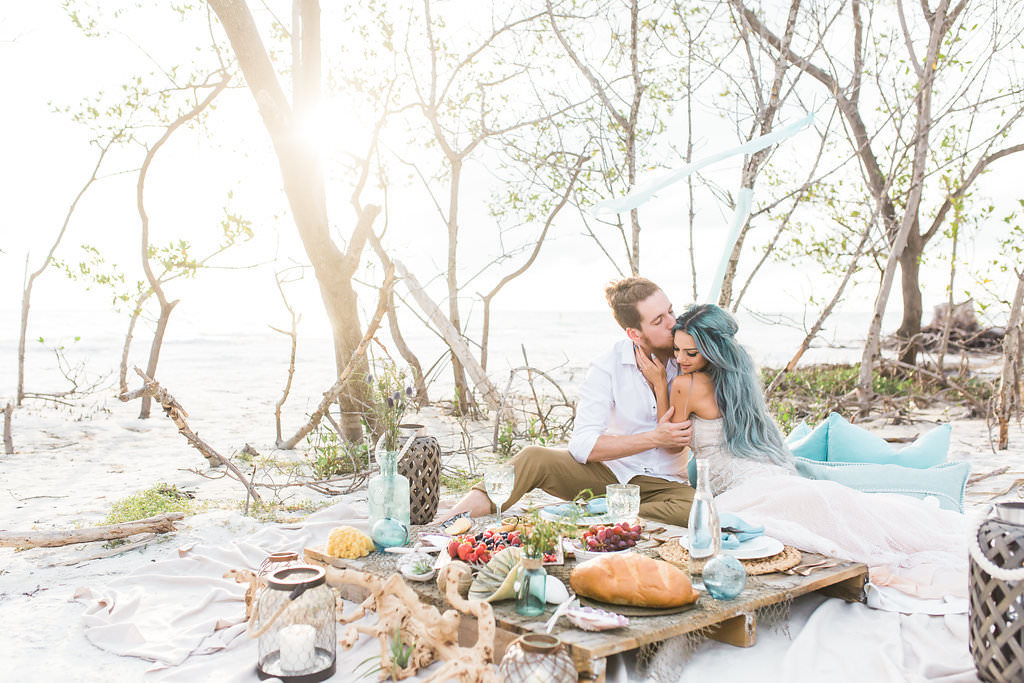 Intimate, Organic St. Pete Mermaid Inspired Styled Wedding | UNIQUE Weddings & Events | Christina Maldonado Photography
Reading Between the Lines
Katy of Coastal Coordinating explains:
We can also help couples save money by reviewing all of their vendor contracts, and making sure there are no unwanted or additional charges. We will make sure all costs are correct, so the couple is only paying for the services they requested.
Tammy of Special Moments Event Planning adds:
An experienced wedding planner will review your contracts to ensure you will not be taken advantage of, that nothing slips through the cracks and that you have everything you need, such as enough power for the band, DJ, or lighting company or the right amount of food and beverages to match your guest count and will remind you when payments and final counts are due, so you do not fall behind or breach your contract.
Saving You Time (Which Is The Same as Money)
Tammy of Special Moments Event Planning reminds you:
A professional wedding planner will save you a tremendous amount of time (the new money) and all of your sanity. It's no longer 'time is money.' Now time is literally the new money. A wedding planner will do the extensive research and find the perfect rehearsal dinner location or suggestions on the best place to handle a brunch the day after your wedding. That's time back in your life. Time that you didn't waste looking for the right fit because it was delivered to you with options from your wedding planner.
Organic, Nature Inspired Green and White Wedding | Love Lee Lane | Lifelong Photography Studio
There's a process to everything
Katy of Coastal Coordinating explains:
A wedding planner can save couples money by first, creating a realistic wedding budget. We will go through all of the items that they will need, and help them cut out any unnecessary items, while still achieving their dream wedding.
Ashley of Love Lee Lane makes an interesting point:
Hiring an experienced wedding planner can be vital when making a gameplan for wedding day logistics. This process begins when selected your venue. Does the venue include tables, chairs, and rentals? Does the venue allow outside vendors or must you select from a preferred vendor list? What is the plan if there is inclement weather? The answers to these questions directly correlates to a client's budget. Your wedding planner can collaborate with your venue and vendor team to create a plan that not only works for the budget, but ensures a smooth wedding day by asking questions upfront based on experience and the big picture of your event production.
Tammy of Special Moments Event Planning adds:
An experienced wedding planner is going to help you do things in the right order, which saves time and money. Before you order Save-the-Dates, you need to finalize your guest list. If you have 100 guests, you do not need 100 Save-the-Dates, as some are couples in the same household, so with a finalized guest list you can save money from the beginning of the process.