Welcome to Gulf Beach Weddings, the industry-leading Destination Beach Wedding company which focuses on simple & affordable, yet elegant ceremonies in the Tampa Bay Area. Since 2011, we have had the pleasure to officiate, coordinate, photograph, and organize over 8,500+ Weddings from Clearwater Beach to Siesta Key. Our niche is the 2-100 guest beach wedding ceremony or vow renewal with pre-designed Wedding Packages, customized to fit every need! Our Vision: Joy through Weddings
Gulf Beach Weddings currently services 4 out of TripAdvisor's Top 25 nationally recognized beaches in 2021. In comparison, Florida currently holds 10 of the Top 25 spots – that's 40% of the entire poll for the United States! Our exclusive beach locations have been hand-selected over the years to provide the most beautiful and convenient wedding sites for a destination wedding!
We are a family business and partner with local hotels, restaurants, florists, venues, photographers, caterers, and Wedding Vendors to offer a unique one-stop-shop for all of your destination wedding needs. Our primary focus is and has always been to create the most memorable wedding experience ever…perfection on your wedding day!
---
---
Our Wedding Style Is:
'We Create a Once in a Lifetime Experience, through the Magic of a Beach Wedding'
Our Personality Is:
Fun, Energetic, and Hardworking. We handle the Stress, so our couples don't have to!
---
What Inspired Us to Start Our Business is:
Majoring in Real Estate and Entrepreneurship in the College of Business at FSU, I always knew one day I would have my own business (however big or small it may be). In every job throughout my career: Lawn Mowing Service, Lollipop/Candy at Middle School, Publix, Bonefish Grill in College, and Commercial Real Estate out of College for the first 7 years of my career – I always wanted to be incentivized. We truly care about our customers and their family. We are a faith based business and leverage this culture to deliver the ultimate customer experience on their Big Day!
---
We Love Being a Part of the Wedding Industry Because:
We strive every day to become a better and more attentive company to the needs of the current bride and provide more value and options in the future. New Wedding Packages are always in the works, prompting the questions:
Leave the Beach & Immediate Area in a Better Condition than we found it!
How can we improve upon what we already do well?
We are an advocate for the 'Budget Minded' couple who want exceptional service at an affordable price. Cultivating relationships with Wedding Vendors that do the same.
How can we create more value for our brides?
What can we do to make their day perfect? Is there a little something extra we can personally do?
How can we become Stewards of not only this Couple's Special Day, however, the communities in which we serve and particularly the Beaches & Property in which Weddings are conducted.
This lead to adding many options and services that we no longer charge for and now include with current wedding packages (Free Chair Cover & Sash, Unity Sand & Blessing Stones, for example).
---
What Makes Our Business Stand Out From Other Vendors Is:
We add the most value! Our Affordable Wedding Packages are pre-designed based on the number of guests you anticipate having. We own our Reception Hall on St Pete Beach and Warehouse/Office in Downtown St Pete. Each year we service over 600+ Weddings in the Tampa Bay Area, and 250+ Weddings in the Panhandle of Florida, Beachside of course!
Our Beach WeddingStudio proprietary service marked software allows couples to interactively create their very own dream beach wedding (and see it real-time!). The background images are taken at the specific locations mentioned, pricing is built-in, but more importantly, offers 8,000+ iterations to truly allow for a personalized and custom experience. This feature alone gives you an immediate visual with your custom colors, decor, aisleway, seating, and location all in one convenient place.
---
One Thing Most Couples Would Be Surprised to Know About Us Is:
I didn't get married until age 35…at that time the company had performed something like 7,200+ weddings. Better late than never, she's the perfect fit so it was worth the wait!
One of Our Non-Wedding Passions Is:
I am an Instrument Rated Pilot and enjoy flying when time and finances permit.
---
Our Pricing:
Beach WeddingStudio (Create your own using our proprietary software to design!)
$1,195 Intimacy Package (0 Guests, just the couple)
$1,295 Simply Beautiful Package (1-10 Guests)
$1,595 Wedding Dreams Package (11-30 Guests)
$1,995 Perfect Package (31-90 Guests)
$3,495 Beach Celebrations Package (91-120 Guests)
Themed Weddings (Nautical Tide, Country Fair, Beach Luau and Miami Modern: Starting at $2,750 (30 Guests)
---
Our Associations/Awards:
Tampa Bay Beaches Chamber, Clearwater Beaches Chamber, Tampa Chamber of Commerce, Siesta Key, Anna Maria Island Chamber of Commerce, South Tampa Chamber, and St Petersburg Business Chamber
Wedding Wire: 4.8 – Since 2012
The Knot: 4.5 Stars – Since 2012
Google+: 4.8 Stars
Inc. 5000 List: 2017 & 2018
Seminole 100 Honoree: 2018
C12 Group, Marketplace Chaplains
Walk for Life, FCA, Barnabas – Life Connections Counseling Center
---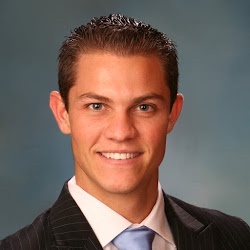 Meet Brandon
---
---