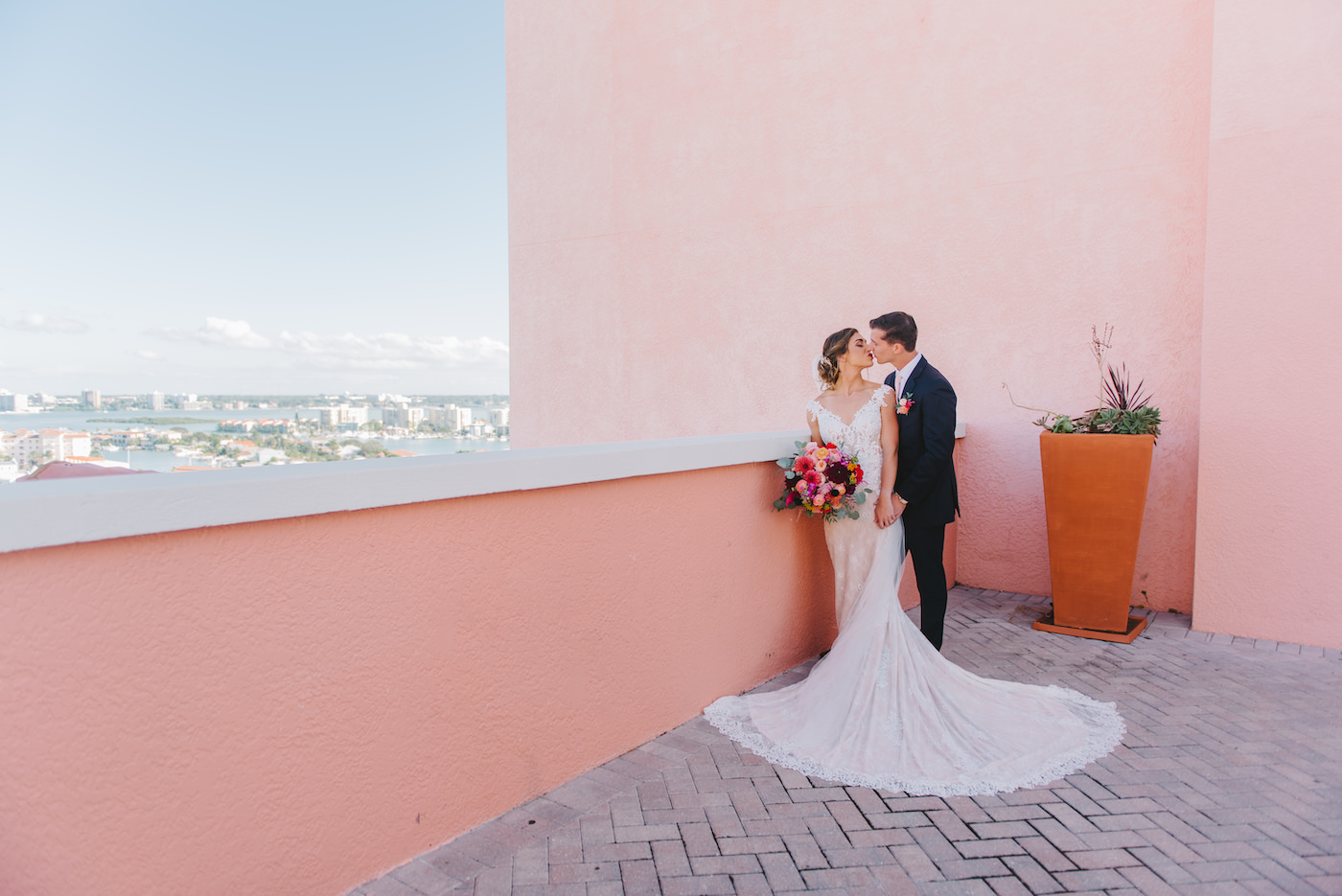 "When it came down to choosing from the large selection of hotels on Clearwater Beach, the Hyatt won us over with their private rooftop terrace, cocktail area, and reception hall. We loved the idea of not having our guests have to walk through sand, but also have a beautiful view of the beach as our backdrop. It was important that our ceremony had a private and intimate feel, and the Hyatt seemed to check all of these boxes. We found their service to be exceptional as well. We worked with Roseli and communicated with her directly throughout the year when planning our wedding. She ensured all of our questions were answered and set up our reception area beautifully with any extra decorations we had brought to her (place settings, name cards, welcome sign, etc)."
---

"A beautiful beach view. We chose the Hyatt Regency Clearwater Beach because of the beach view the venue offered. The service was impeccable, it was everything we had hoped for."
---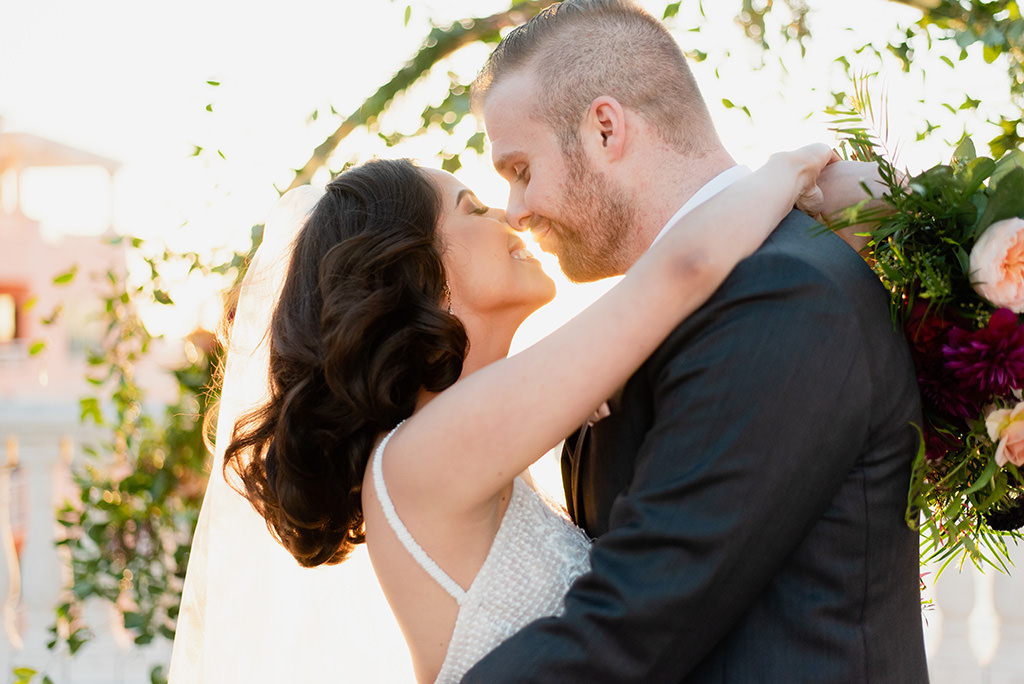 "We chose the Hyatt Regency Clearwater Beach for many reasons. From the gorgeous building and location to the venue's reputation for excellent service, food, and the depth of in-house services, our minds were made up. The on-site coordinators Lindsey and Roseli were absolutely amazing! They helped make our decision final because of how great they made the experience. Every aspect with them was made easy. They genuinely cared about our thoughts and requests and put their all into making sure our wedding day was perfect! The service was top-notch! My husband and I are still receiving endless compliments from our guests regarding our wedding day and the impeccable service provided by the Hyatt staff."
---

"I probably toured 25 different venues between Sarasota, Tampa, Clearwater, and Orlando. The Hyatt Regency Clearwater Beach was actually the second venue I toured, and I fell in love but the backup weather space wasn't ideal so we took it off the list. I still loved the venue, so I emailed the coordinators and asked if they had any other ideas. They gave me a perfect backup so we booked that day."
---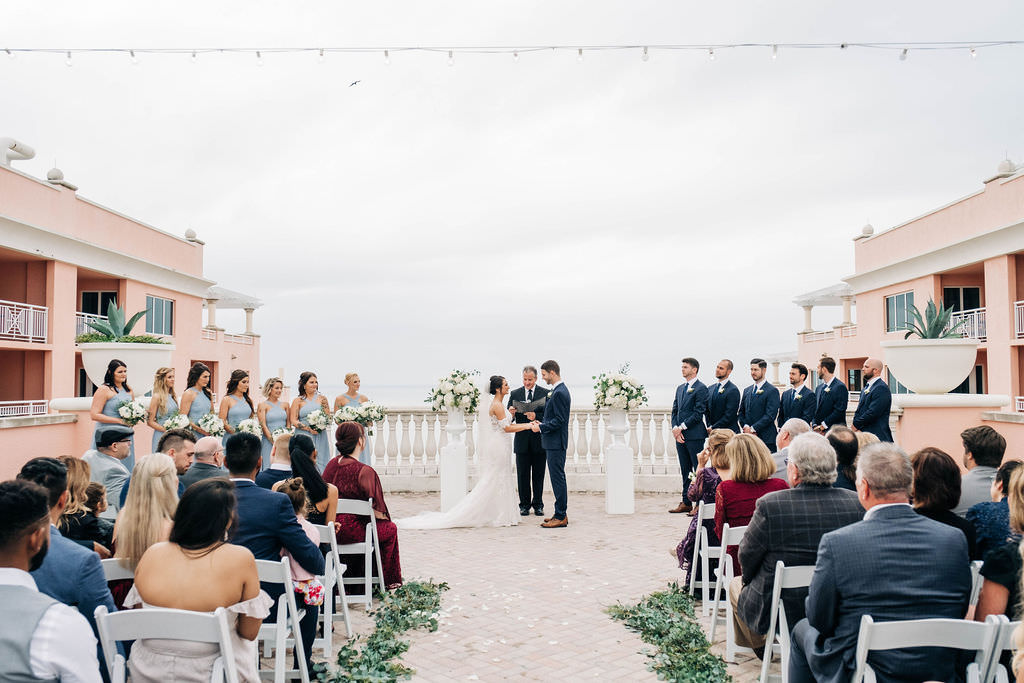 "We chose the Hyatt because they checked everything off our list that we were looking for and were within budget. The service was absolutely incredible! I can't say enough great things about the teams we worked with. They provided a weekend cell phone number to text or call if we needed anything and even helped plan our rehearsal dinner the night before the wedding. All of our guests continuously told us how impressed they were with the resort staff for both the rehearsal dinner and wedding!"
---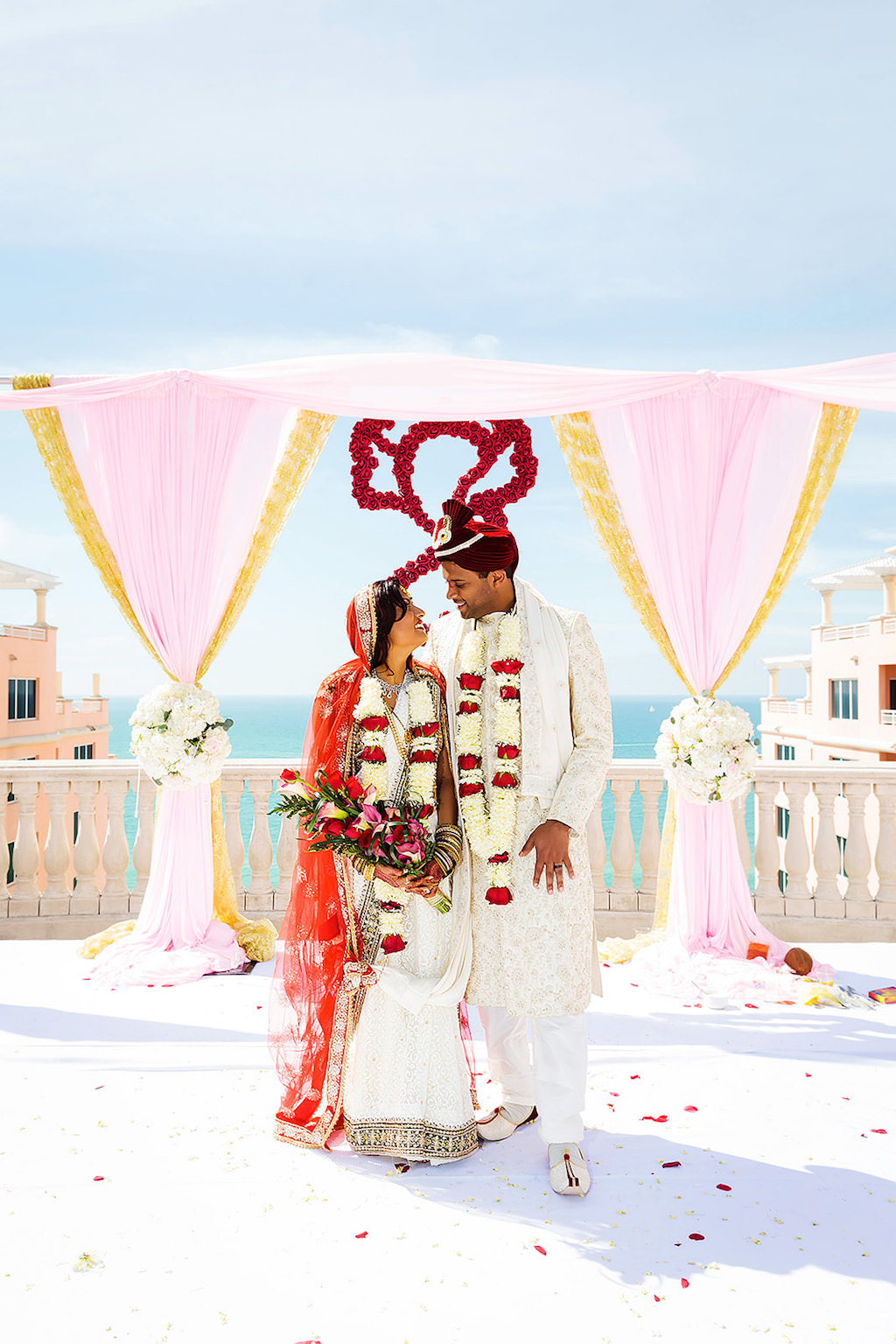 "The Hyatt offered absolutely stunning views overlooking the beach from a high level, which was exactly what we were looking for to capture our vision. The service was absolutely excellent. Their wedding coordinator was on par with mine and truly made my event memorable!"
---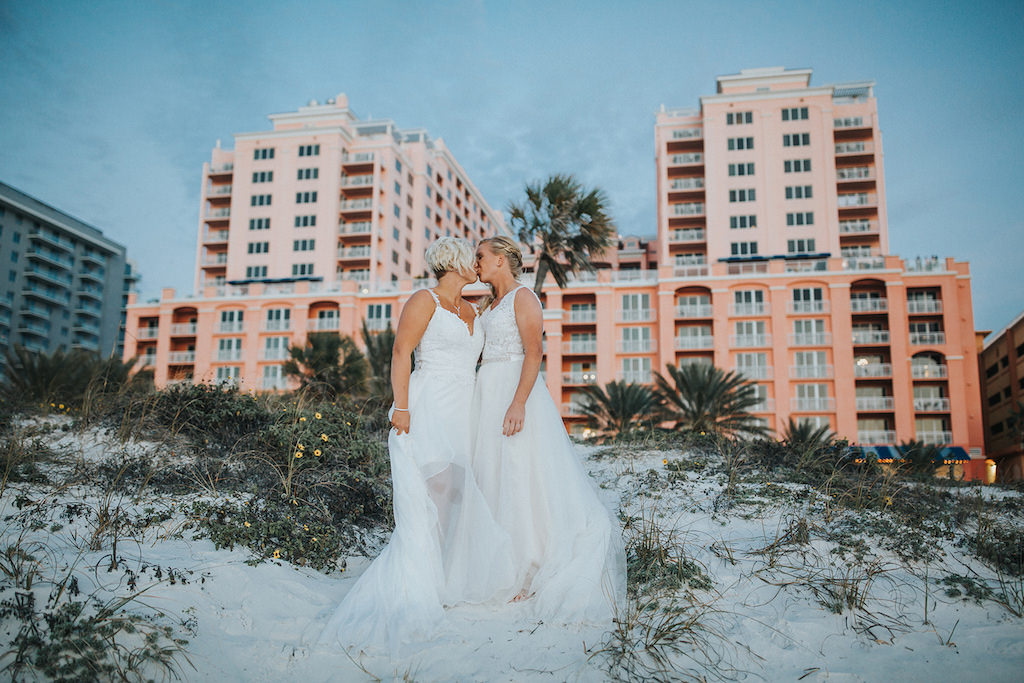 "We chose the Hyatt, specifically the sky terrace because it encompassed everything I didn't know I wanted in a venue. I knew that I wanted intimate and private, but that was it. The sky terrace provided just that and added so much more to our list of 'wants' than we could have ever imagined. During our search for a venue, it was most important to find somewhere that was very organized since we're not micro-managers. We needed to trust that they had everything under control because we didn't plan to oversee closely since we wanted to enjoy the little things instead. We let Roseli, the event planner at the Hyatt, do her job and she exceeded our expectations!"
---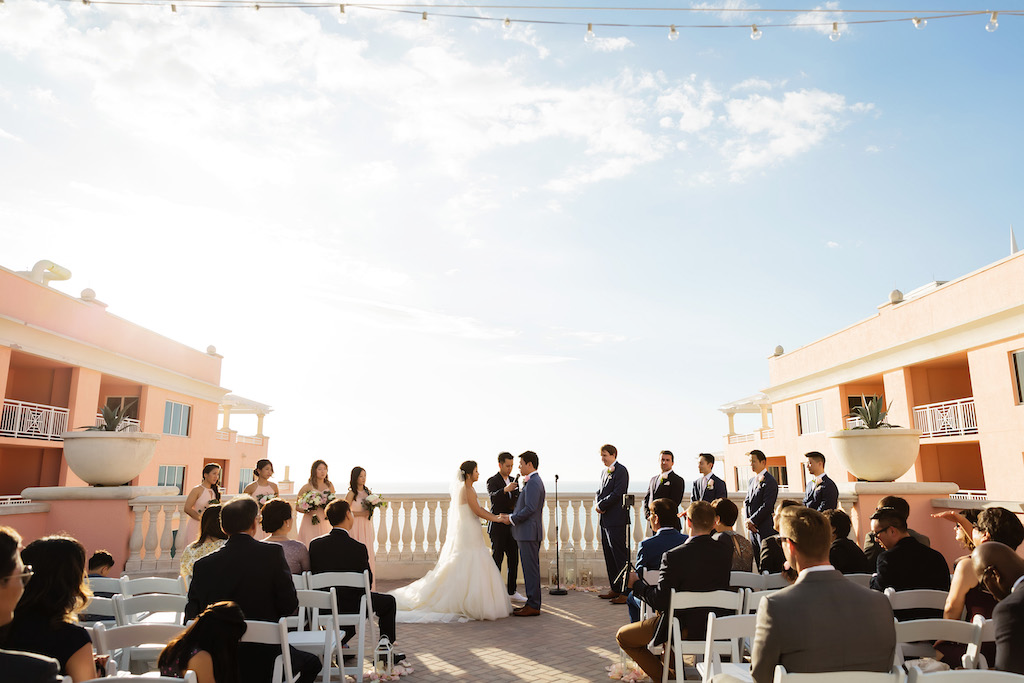 "We wanted a venue that our guests would enjoy since they were flying all the way to Florida. We wanted a venue with a view of the Gulf, stellar reviews for customer service, and a wedding menu that was both unique and delicious. The Hyatt Regency provided all of this and more. The sky terrace was perfect because it has breathtaking 360 degree views of the gulf and the bay. The wedding buffet we ended up with was exceptional; I wished I had worn a more spacious wedding dress during dinner."
---
"We chose the Hyatt Regency Clearwater Beach because they checked every box that I listed above and more! The service was INCREDIBLE! Guests are still raving about how amazing the venue was. From the initial tour of the venue, to the food tasting, to my hundreds of random email questions to the coordinator at all hours of the night, they were amazing. They made us feel so special all day and took extra attention to Eli and I the entire night. Roseli and Danielle at the Hyatt exceeded my expectations. They were so responsive throughout the whole planning process and helpful. They both kept everything on track, from the rehearsal on, and everything went so smoothly. Roseli genuinely cared and went above and beyond to make my vision come to life. The two of them, the banquet captain and all the servers provided top notch service to us and all of our guests, such as picking sand spurs from my dress after we had our pictures taken on the beach, without hesitation."
---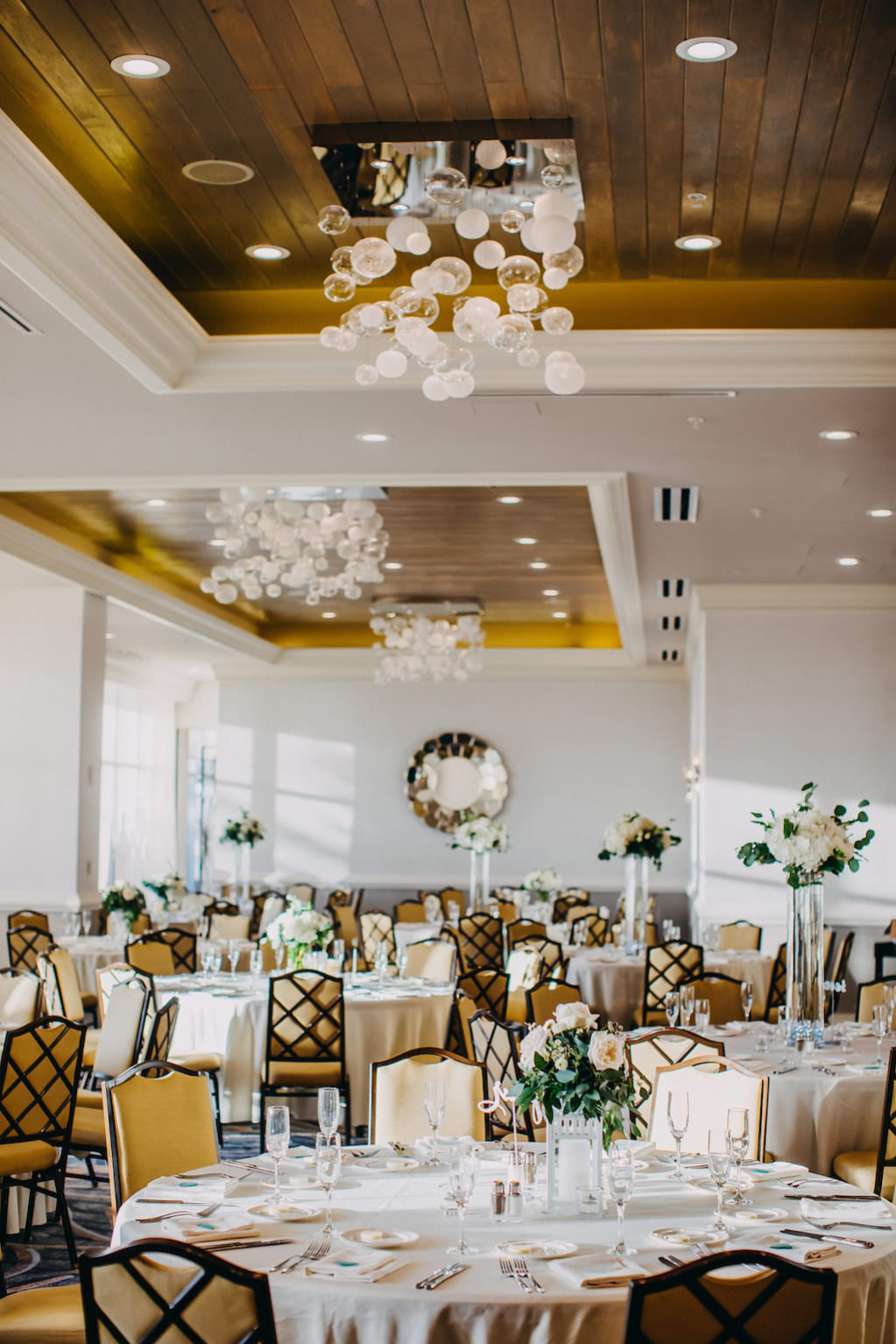 "Out of all the venues we saw, the Hyatt Regency Clearwater Beach checked off each item on our wish list. Their hotel is so beautiful, and their service is absolutely outstanding. Roseli, Lindsey, and Danielle were so attentive and responsive, especially when I had a million questions that popped up a few weeks before our big day. I couldn't have asked for a better staff to work with!"
---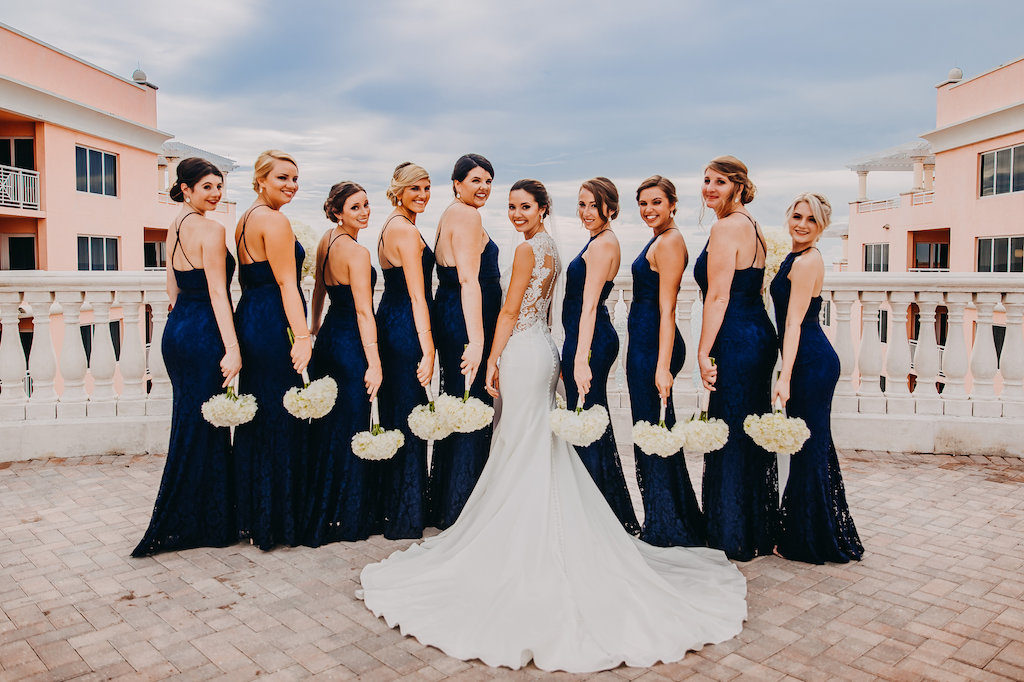 "We wanted our wedding venue to be a one-stop shop. It was very important to us that our venue was a resort, like hotel. The Hyatt Regency Clearwater Beach was just that for us. Their staff was phenomenal, their hotel is beautiful and the ballroom was the perfect size. We did not want a ballroom that was too large or overstated. Roseli and Lindsay's team are top notch; They answered all my questions, and helped me through the entire process. We were there for almost a week and they made us feel like family.
We ultimately fell in love with the Sky Terrace. it gave us a beautiful view of the ocean, with a nice breeze, and was the perfect place for our ceremony. The entire experience was exactly what we were looking for. My husband and I are so thankful that we picked the Hyatt Regency Clearwater Beach for our wedding venue."
I Want to Learn More about Weddings at the Hyatt Clearwater Beach.
---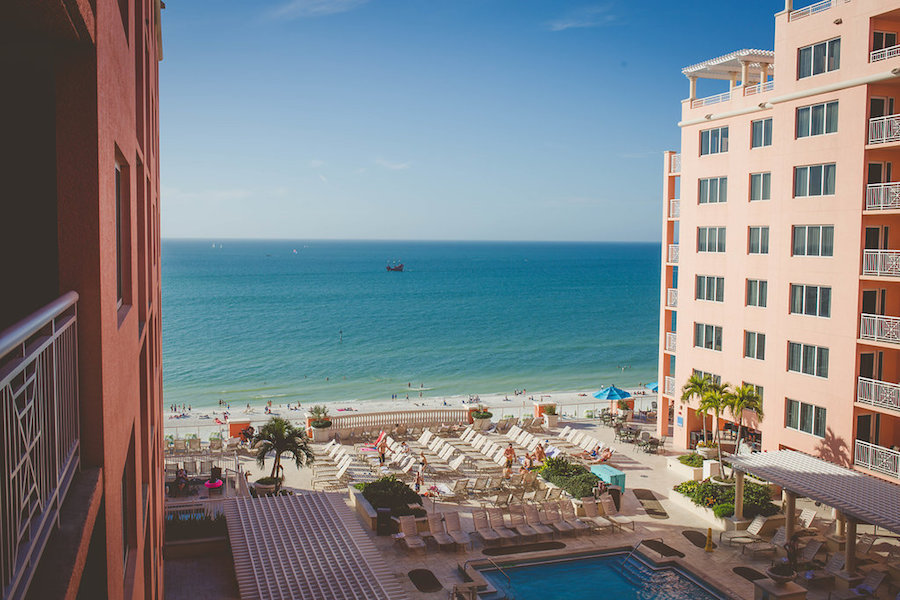 "I wanted a wedding venue that was more that just a room to rent. It was important that we were offered catering, bar services, cake, tables, chairs, candles, linens, etc. Ultimately, it's fewer vendors that you have to hire. While we still hired other vendors, it was comforting to know we had some accommodations offered by our venue if we chose to use them.
I was desperate to find a rooftop terrace that had the incredible views of a beach wedding without my guests being in the sand. The Sky Terrace at the Hyatt Regency Clearwater Beach was absolutely breathtaking! A private ceremony was extremely important to me. With the Sky Terrace we really had the best of both worlds! I cannot say enough about the service we received at the Hyatt. They really went above and beyond. I am not kidding when I say everything went perfectly! The coordinators at the Hyatt are truly the reason why I was so cool, calm and collected on our wedding day. Our guests continue to rave about their experience at our wedding."
---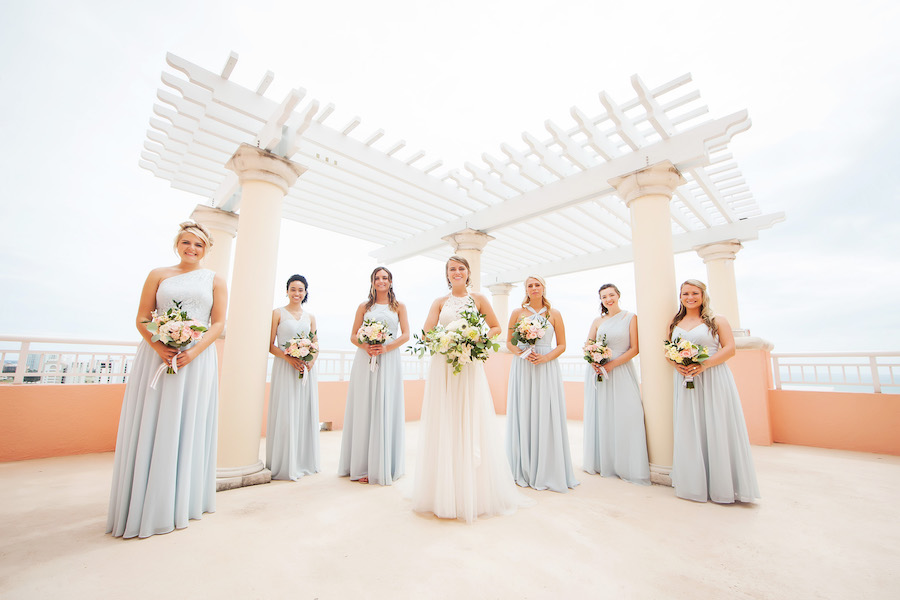 "Our biggest desire was to have a reception space that had a lot of natural light and beautiful views through large windows. We really wanted to have a space that was very open, well thought out and felt very light and airy. As much as we love the outdoors, a June wedding in Florida does not welcome convenience for an outdoor wedding, which is what we had originally wanted. As we began our search for an indoor reception space, we were really hoping to find one that welcomed the natural beauty of the outdoors.
We chose the Hyatt Regency Clearwater Beach because of the beautifully well thought out reception space and the wonderful service. I immediately knew it was the space we had been looking for as soon as I walked in, and I felt so encouraged by the staff. Everything about their service was spectacular: from the tastings to the reception, they only ever showed us kindness, thoughtfulness and a willingness to make our wedding day dreams attainable."
---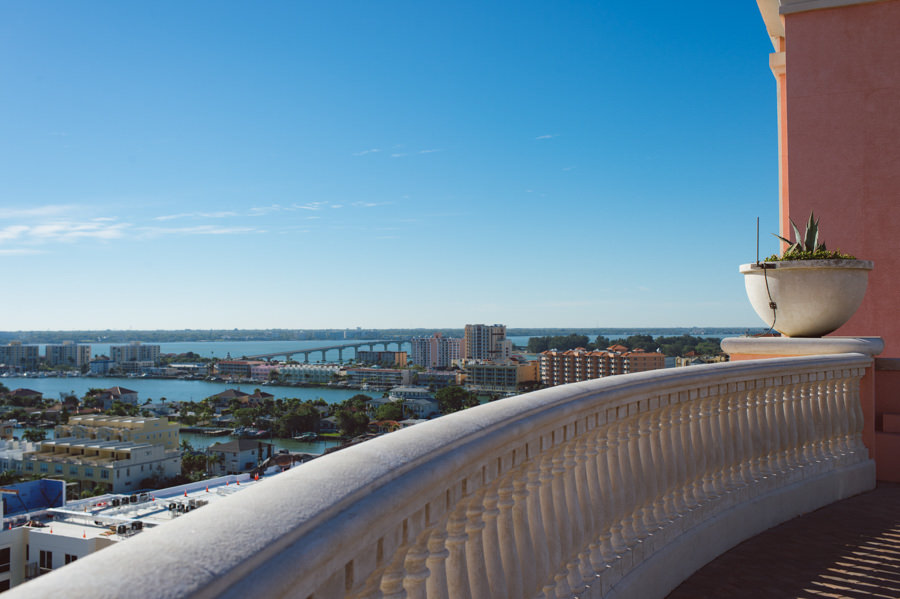 "The Hyatt Regency Clearwater Beach was just perfect. The ceremony was on the terrace looking out over the water and cocktail/reception downstairs in a room facing the beach. No sand in my shoes with the same view! The sales team was always willing to answer 1,000,000 emails and probably answered the same question three times without hesitation.Their event staff is so helpful from pre-booking, until well after the event.  We have booked the Hyatt for several upcoming functions at my job as a result of my stellar wedding experience there."
I Want to Learn More about Weddings at the Hyatt Clearwater Beach.
---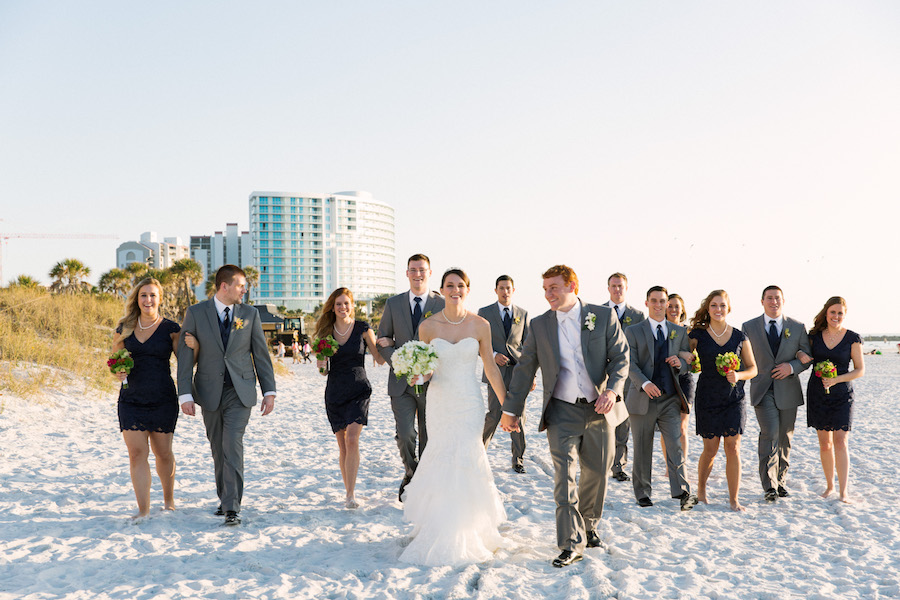 "As soon as I saw the Sky Terrace at the Hyatt Clearwater Beach, my jaw dropped, and I knew this was it! It was the perfect mix of outdoor elements with a private area where we wouldn't be disturbed mid-ceremony. The views were amazing and our out-of-town guests thought they were phenomenal! We couldn't have asked for a better ceremony backdrop. I met Lindsey [of the Hyatt] and immediately clicked with her. Every question I asked, she seemed to have the perfect answer to. She was genuine, honest, knowledgeable, professional, reassuring and made herself readily available as I planned from a distance. Every single person involved at the Hyatt really went above and beyond and didn't make me feel like they were going out of their way to do so. I would choose the Hyatt ten times over again."
I Want to Learn More about Weddings at the Hyatt Clearwater Beach.