The Hyatt Regency Clearwater Beach is a one-of-a-kind waterfront wedding venue that offers amazing multiple locations to host not only your ceremony, but your reception as well.
The hotel's rooftop deck, the 16th floor Sky Terrace, overlooks Clearwater Beach, the Gulf of Mexico as well as the intercostal, and serves as the perfect setting for an outdoor ceremony or reception that will give you the beach, without the sand.
The newly renovated Belleair ballroom and terrace offers floor to ceiling windows and a private deck that can accommodate up to 140 guests.
The gorgeous Caladesi Room and Terrace, located on the 8th floor of the hotel (which is currently being renovated), is perfect for a reception style event up to 200 guests or an intimate wedding ceremony and reception for up to 40 guests and boasts views of Clearwater Beach and the Gulf of Mexico.
For a larger wedding with up to 225 guests, the Aqualea Ballroom offers 15-foot ceilings with grand chandeliers.
Each guest room is a condo style layout offering fully-equipped kitchens and private balconies, ranging from a comfy 575 sq. ft up to 2 bedroom/3 bath, 1600 square ft suites.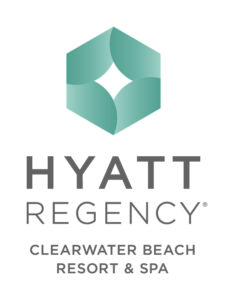 Email Hyatt Regency Clearwater Beach
Website | Facebook | Instagram | Pinterest
Featured weddings on Marry Me Tampa Bay
Surprise Proposal at the Hyatt Clearwater Regency. from Hatfield Productions on Vimeo.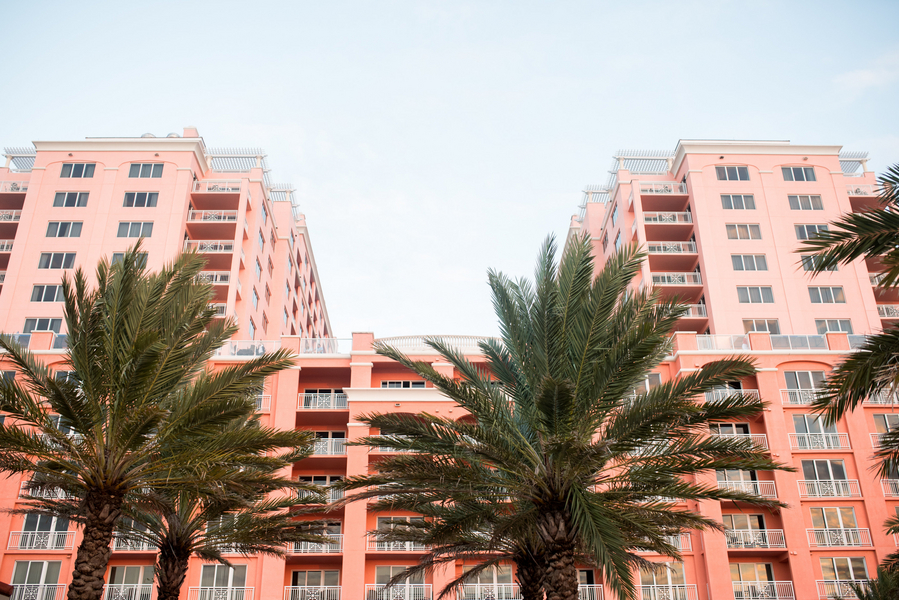 Jade, Clearwater Beach Wedding | Caroline & Evan Photography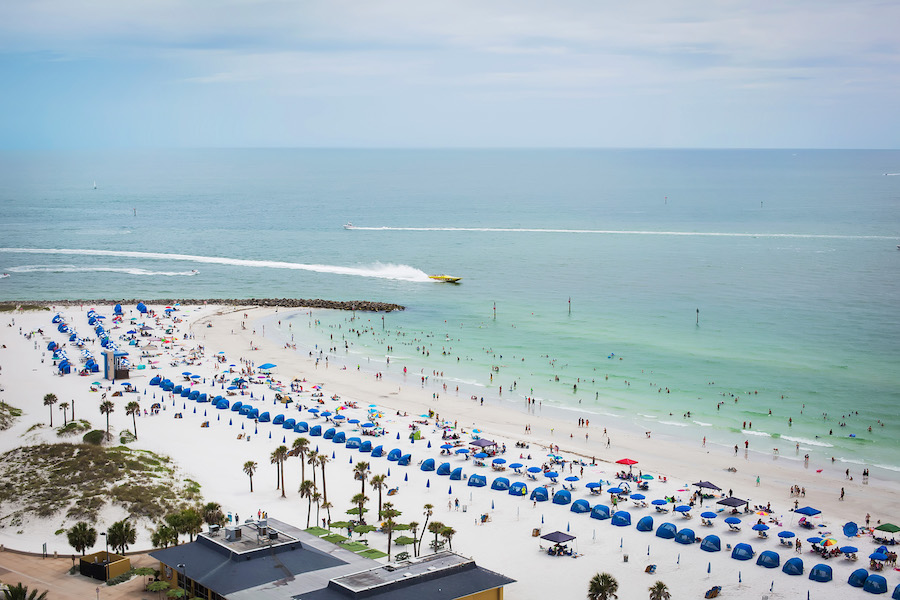 Nautical Clearwater Beach Wedding | Limelight Photography
What three things do you love most about your venue?
1. The Sky Terrace. It is truly one-of-a-kind location with breathtaking views of the Gulf, the beach and the intercostal. There is no where on Clearwater Beach that can even compare.
2. The Belleair Room. Waterfront ballrooms are hard to come by and with the modern touches throughout the space it is incomparable.Our newly renovated indoor/outdoor ballroom, with floor-to-ceiling windows, can accommodate up to 140 guests and will provide any couple the perfect location to host the day of their dreams.
3. The staff. You will be treated like the royalty you are on your wedding day! Our staff is spectacular and will make you and your guests feel like they are home, without a care in the world.
How does the Hyatt Clearwater Beach make the planning process easier for couples?
We have an Event Planning Manager who will be your point of contact throughout the planning process and will be with you on your wedding day. Their role is to ensure everything the hotel is providing and has planned is executed flawlessly and that your day is everything your dreamed of!
What perks do your couples receive?
Aa complimentary room to relax in for the night of the wedding (minimum spend required). We will also extend a discounted room rate for their guests traveling to our venue for the wedding (guest room minimums apply.) Each couple will also be enrolled into our loyalty program called World of Hyatt, a free program where you can earn points to that can add up to qualify for free nights, discounts, early check ins etc. We currently host a Honeymoon Program in which the couple will earn points equivalent to (2) free nights at any Hyatt worldwide upon receiving your first deposit (minimum spend applies.)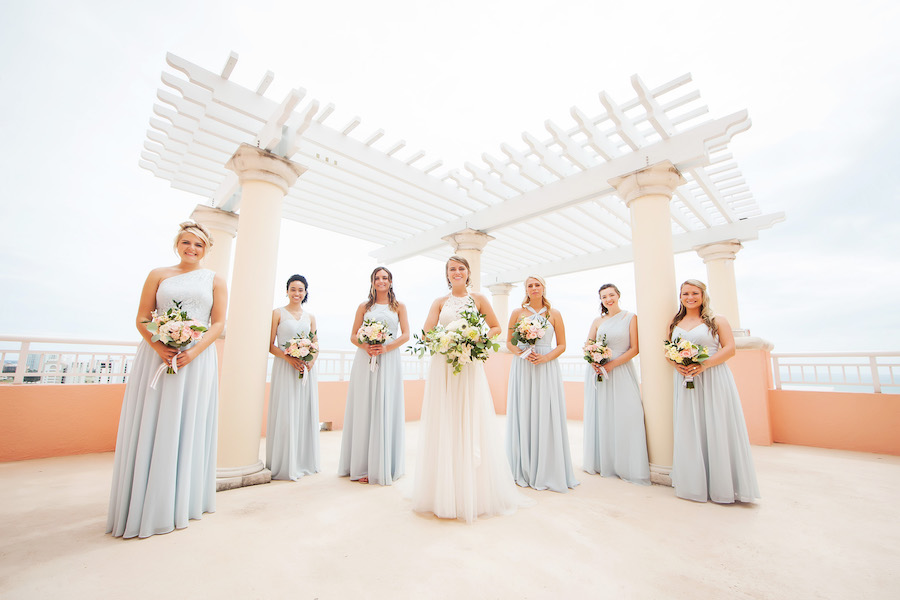 Nautical Blue and Peach Clearwater Wedding | Limelight Photography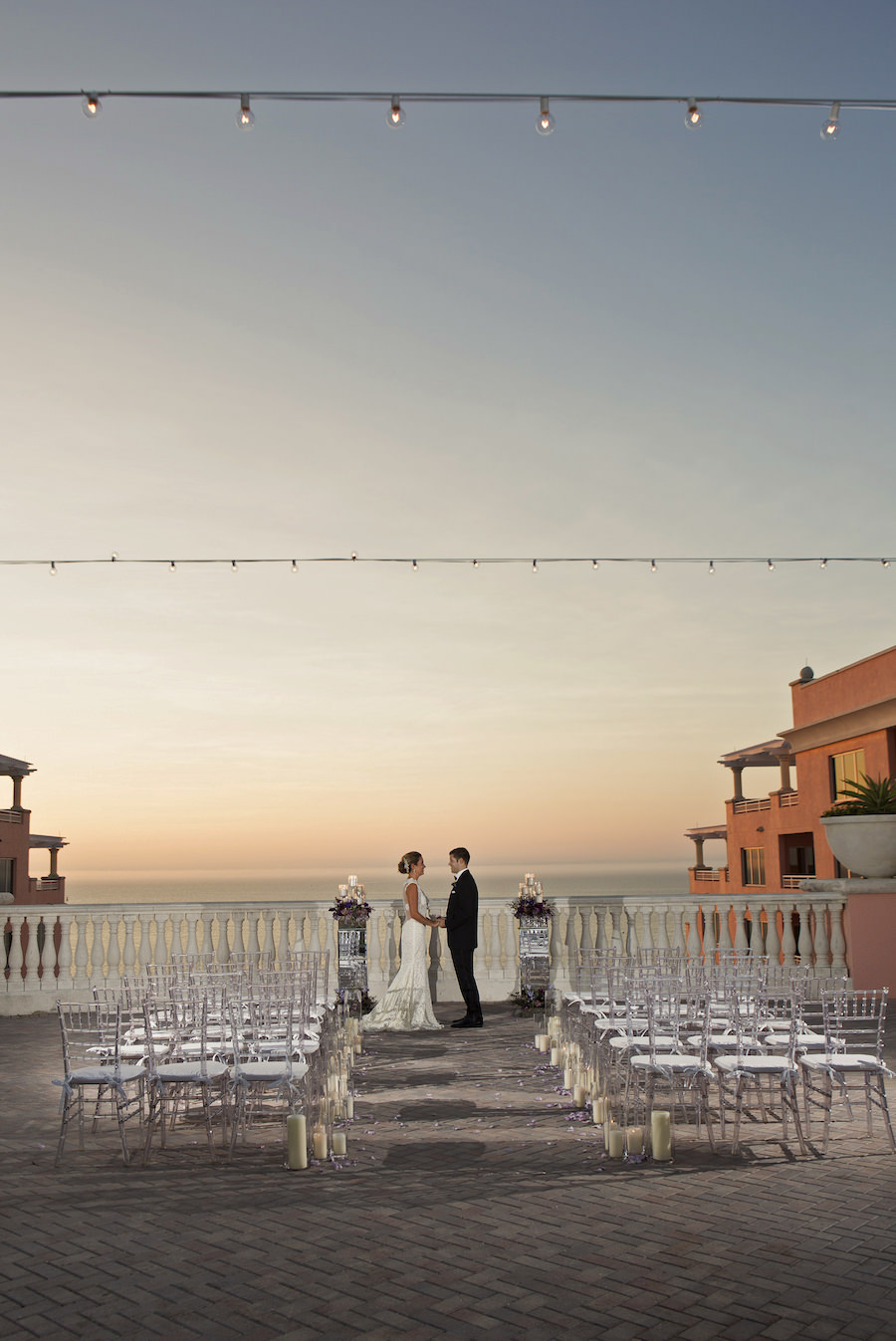 Bachelor Inspired Surprise Wedding Proposal | Djamel Photography
What would couples be surprised to know about your venue?
Most couples are surprised at how flexible we are when it comes to menu creation, customizing menus to fit budget and personalizing to each couple.
What makes your venue's cuisine stand out?
Our wedding packages were created around the Florida couple to enhance your guests' experience through cuisine and the menu that you choose for them. Our chefs are very involved in your tasting and can also customize a menu that can help personalize your menu, even further creating a unique experience that your friends and family will recognize. The flexibility in our menu and customizing to each client is something unique we offer that not many venues do.
What is one of your favorite things about being the Hyatt Clearwater Beach's wedding venue coordinator?
One of the best things about being a venue coordinator is being able to share in each couples special day and seeing it all come together. From planning to execution, seeing the couple walk away with their wedding exceeding any expectation they had!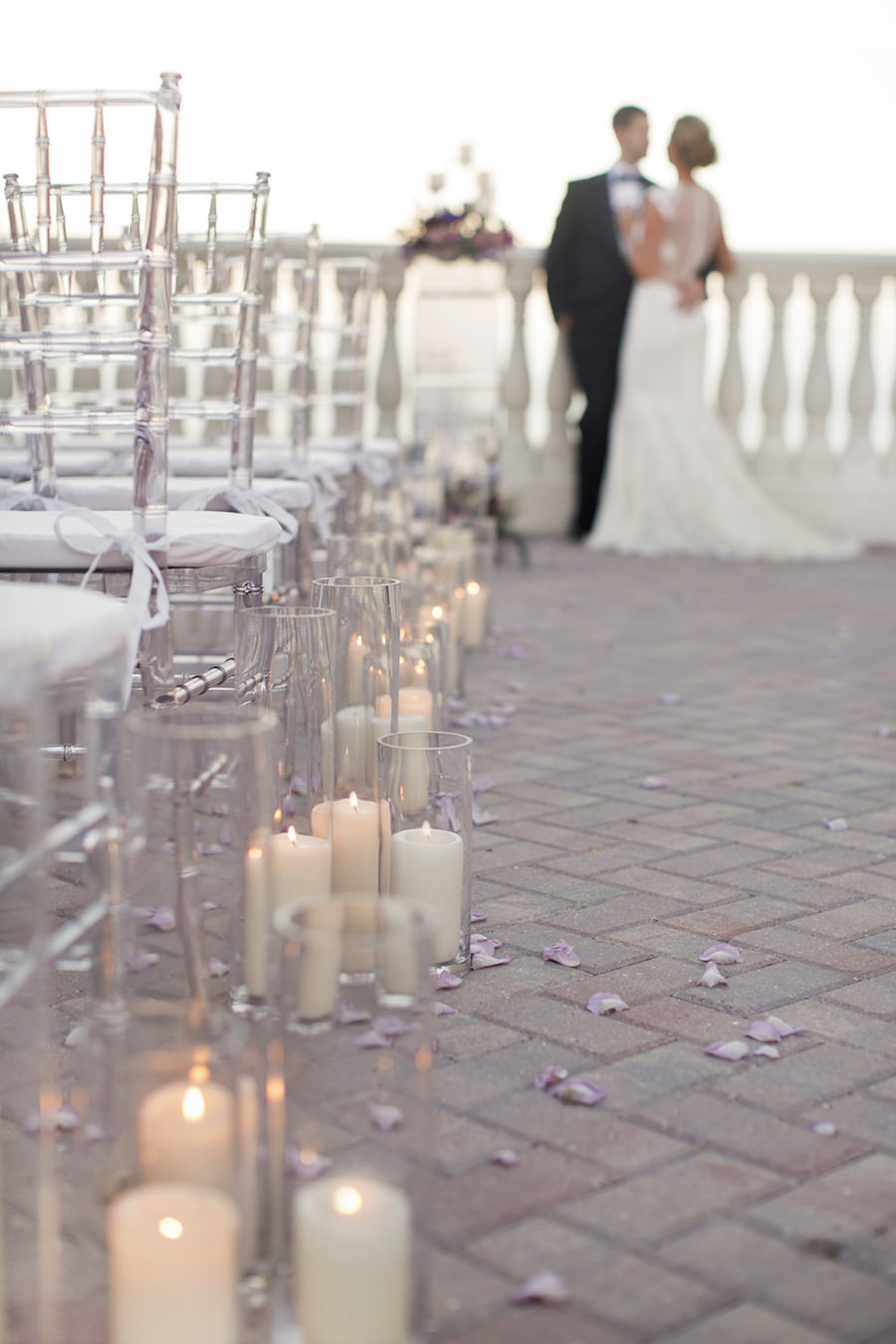 Bachelor Inspired Surprise Wedding Proposal | Djamel Photography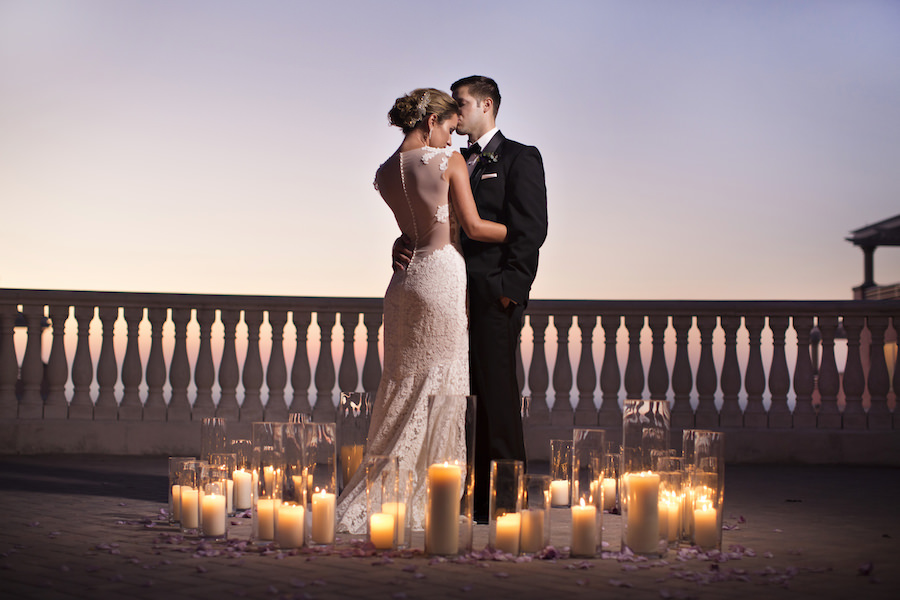 Bachelor Inspired Surprise Wedding Proposal | Djamel Photography
What is one of your most memorable moments at the Hyatt Clearwater Beach?
I had a bride who lost her engagement ring while on vacation. We were doing a walk through, showing the groom the Sky Terrace for the first time, and he got down on one knee and proposed again with a new, bigger ring! She was floored and so was I!
In your opinion, what is a MUST HAVE at every wedding?
Chef Kory's amazing food here at Hyatt and great music.
What is the best piece of advice you can give to a couple who is searching for a wedding venue?
Do not get overwhelmed! It is a lot of information and a big decision, but you will know what is right for you as a couple and to fit your vision and budget. Also, don't let the sticker price shock you. If you provide a budget you are working with, many venues will try to work with you to make it work for you.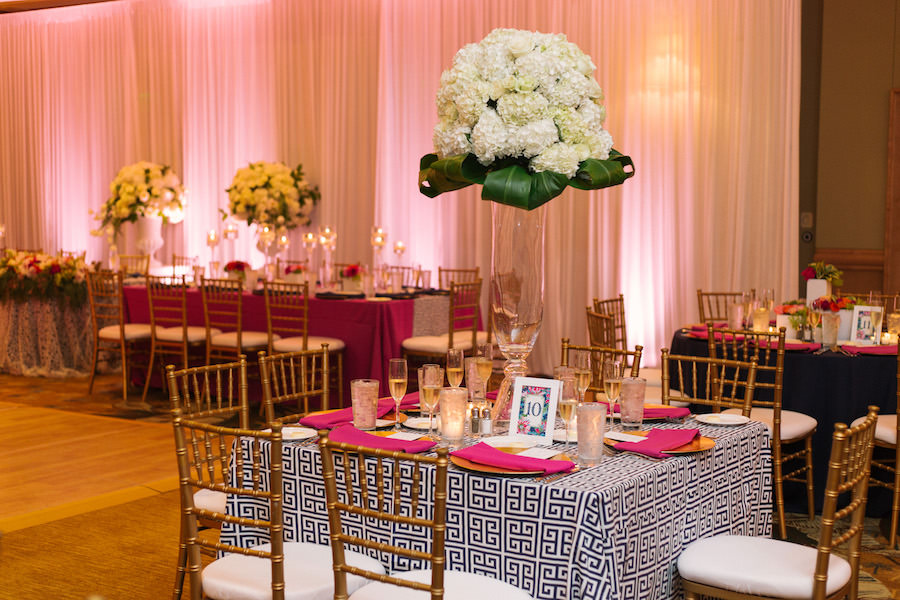 Elegant Palm Beach Inspired Wedding | K&K Photography
Review From Previous Marry Me Tampa Bay Brides:
"Our biggest desire was to have a reception space that had a lot of natural light and beautiful views through large windows. We really wanted to have a space that was very open, well thought out and felt very light and airy. As much as we love the outdoors, a June wedding in Florida does not welcome convenience for an outdoor wedding, which is what we had originally wanted. As we began our search for an indoor reception space, we were really hoping to find one that welcomed the natural beauty of the outdoors. We chose the Hyatt Regency Clearwater Beach because of the beautifully well thought out reception space and the wonderful service. I immediately knew it was the space we had been looking for as soon as I walked in, and I felt so encouraged by the staff. Everything about their service was spectacular: from the tastings to the reception, they only ever showed us kindness, thoughtfulness and a willingness to make our wedding day dreams attainable." Previous Bride Caroline | Nautical Blue and Peach Hyatt Clearwater Beach Wedding
"We wanted the classic Clearwater Beach views, but searched for something private. I toured various beach locations for waterfront ceremonies, but they didn't feel like "the spot" for us. As soon as I saw the Sky Terrace at the Hyatt Clearwater Beach, my jaw dropped, and I knew this was it! It was the perfect mix of outdoor elements with a private area where we wouldn't be disturbed mid-ceremony. The views were amazing and our out-of-town guests thought they were phenomenal! We couldn't have asked for a better ceremony backdrop. I met Lindsey [of the Hyatt] and immediately clicked with her. Every question I asked, she seemed to have the perfect answer to. She was genuine, honest, knowledgeable, professional, reassuring and made herself readily available as I planned from a distance. Every single person involved at the Hyatt really went above and beyond and didn't make me feel like they were going out of their way to do so. I would choose the Hyatt ten times over again." Previous Bride Victoria | Elegant Palm Beach Inspired Hyatt Regency Clearwater Beach Wedding
Pricing:
Packages range in price between $140-$170/per person + 23% service charge and 7% tax.
And include:
Four hour open bar serving premium brand cocktails, selection of imported and domestic beer, variety of red and white wines
Selection of four butler passed hors d' oeuvres to be served during cocktail hour
Plated or buffet menu options
Wedding Cake
Champagne toast
Elegant table settings and ivory floor length linens and ivory napkins
White folding chairs for your ceremony
Standard banquet chairs for your receptions
Votive candles to accentuate your table centerpieces
Complimentary accommodations with special amenity and turndown service for the Bride and Groom for the wedding night
Each space carries a food and beverage minimum. The minimum is what you are required to spend in order to utilize the space, prior to tax and service charge. How you achieve your minimum is based on the number of guests and the menu you choose.
Ceremony Locations:
Sky Terrace – Located on the 16th level overlooking the intercostals and the Gulf with breathtaking views.
$2,000 ceremony site fee
Beach Location – If you are looking for a beautiful sunset wedding ceremony on the powdered white sands this would be the perfect place for you. $1,500 ceremony site fee
Reception Locations:
Aqualea Ballroom – This elegant ballroom is located on the 2nd floor and can accommodate up to 225 guests. This room features very neutral colors so you have endless possibilities when it comes to decor. $18,000 minimum for Saturday, $16,000 for Friday and $14,000 for Sunday.
Sky Terrace – Located on the 16th level and can accommodate up to 130 guests. The Sky Terrace's view is sure to take everyone's breath away. $15,000 minimum for Saturday, $12,000 for Friday and $10,000 for Sunday.
The Belleair Room – Located on the 2nd level, this room features floor to ceiling windows with breathtaking views of the Gulf of Mexico. Along with its adjoining terrace, this room provides the perfect setting for up to 140 guests. $15,000 minimum.
The Caladesi Room – Located on the 8th floor of the resort, the Caladesi room offers unparalleled views of the Gulf while providing an intimate setting for up to 40 guests. $6,000 minimum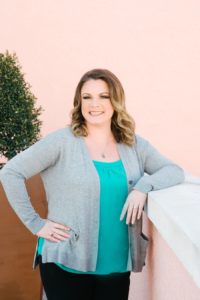 Originally from Cleveland, Ohio, Lindsey Sikes graduated from Kent State University with a Bachelor's degree in Business Management. Her favorite part of her role is helping her couples envision their perfect day at Hyatt Clearwater Beach. Having a role in their day, our team will be a part of their wedding memories forever and that is an amazing role to have in their lives. Lindsey has been with Hyatt fulfilling wedding dreams for over five years at Hyatt Clearwater Beach.
Email Hyatt Regency Clearwater Beach
Website | Facebook | Instagram | Pinterest
Featured weddings on Marry Me Tampa Bay