We met Tampa Bay wedding photographer Kimberly Romano of Kimberly Photography, LLC at the amazing Straz Center's annual bridal show in downtown Tampa this Spring. Kimberly does beautiful work and she was featured on our site earlier this year. When we reached out to her to share her wedding photography expertise to Tampa Bay brides, she didn't hesitate. Kimberly was happy to express part of her passion and even bring in another local professional photographer's thoughts to enhance what she had to say.
__________________________________________
One thing I've learned about brides is that they are pretty darn smart and do their research when it comes to planning their big day.  Most of the brides I meet with come prepared with questions, but while all of my brides are unique, the questions are they ask are not.  You can find hundreds of articles and "how to's" on the internet of what to look for in a wedding photographer and what to ask us.  I'm not here to tell you what to ask us. . .I'm here to get you thinking about us, as a person connecting with you, to be there to capture the most important day of your life. So when you ask us that list of questions, just maybe you'll get a little more out of the interview than a bunch of yes and no answers.
The first thing you should notice about any professional wedding photographer is their passion. It should be right in front of your face as you flip through our websites and blogs. Look at more than just our images. . .check out our bio page and read about us. Scroll through the posts on our blogs and read what we have to say about the session we've posted. There is so much you can learn about  photographers through just our websites before you even reach out to connect with us. Once you do reach out to us, that's where the magic begins.
So, now that you have emailed us your information, or contacted us by phone, what magic can you expect? Connection. Chemistry.  Your photographer is one of the few vendors that you will be working with the most, among the hiring, your engagement session, the wedding day and anxiously awaiting your images and albums. The one that you do hire, you really should like as a person. It helps makes this journey an enjoyable one. My good friend Jeff Kathrein with K&K Photography talks about the importance of making a match and the outcome you can expect when you do:
I always explain to our potential clients that with very few exceptions, capturing truly GREAT and REAL images of a couple together can only really occur when there is a high degree of comfort, rapport and confidence on the part of the client. We do a fair amount of "getting to know" our clients in various ways. First my wife, Ana, has one or more initial chats with them via phone. Her job is to direct them to more of our work online and to answer any questions they have regarding packages, pricing, etc. She then schedules them for an in-studio consult, and by that time they have a pretty solid idea of who we are and what kind of work we are capable of producing. When they come in for a studio consult, they are then "meeting the photographer" — me. From the outset of the meeting, I let them know that yes, we'll be going through more of our work, and yes we'll be chatting about their wedding day and answering any of the other questions they may have. But my own primary purpose of the meeting is to get to know each other a bit better, find out about them as a couple and about me as a person/photographer. And this all to the end of, if they select us as their wedding photographers, achieving really great and NATURAL images.
So don't underestimate the importance of making sure you're a good match with your photographer, even if you're in love with their work. Yes, sometimes great images can be created even if you don't get along with the photographer particularly, but 9 times out of 10 if you're not feeling it with the photographer, it's going to show in the images.
Another way of discovering our passion is to learn more about our experience and what we do before, during and after the wedding.  Once you've signed the contract and paid your retainer, now what? There should still be communication between you and the photographer, even if there are months between now and the wedding.  Will your photographer help you with the planning by giving suggestions or recommending great vendors?  While we are not wedding coordinators, we make connections with the ones we work with.  Tell us what you are looking for and we can help give you some direction on who to talk to.  Talk to us about your vision for the décor and all the details. It's our job to capture it all, and we want to know about it all — make sure we know about Grandma's broach that will be pinned on your bouquet. It's the little things that are pulled together that make your day special, and when we know about it, we make sure to tell a story about it with our images.
Experience. For me, this is huge. You can be an amazing photographer when it comes to the technical stuff, but how do you know what to look out for if you haven't been to many weddings? After 10 years of capturing weddings, I know who to watch for during certain times of the day that will most likely give us a great reaction.  Whether it's a tear, a smile or a laugh, these moments are important, and your photographer should know how to find them, and not get caught up in the moment and forget that they are the photographer.  While it's your day, your guests are a huge part of it, and they should be in your images too — not just you, your wedding party and immediate family.
Taking everything you just read into consideration should make up a great deal of the type of photographer and person you're looking to hire. Yes, you should love the work they produce, but you also want to know that the photographer is passionate and committed to what they do.  Hire someone with experience, so you know you can trust them when they make suggestions and know that they have your best interest at heart. So look over your notes and list of questions you have prepared for your consults, is there anything you want to add?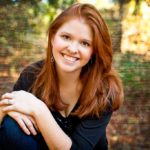 Kimberly Romano has been a wedding photographer for over 10 years and it has become her passion to capture every special moment on your wedding day. Visit her website or "like" her on Facebook.


First time ever- take 25% OFF sitewide at The Knot Wedding Shop! Use code HOT25 at checkout. Hurry, ends Tuesday, June 26.