Hi there! My name's Arron,  and I'm the guy behind the camera at Mcneile Photography. I'm based out of St. Petersburg/Tampa, Florida, and my main focus is on capturing weddings & elopements. My expertise lies in both documentary wedding photography and wedding films. I take great pride in delivering an exceptional experience and product to each and every one of my couples.
Over the years, I have perfected my craft by honing in on my skills, working closely together as a team with other vendors, training our trusted colleagues such as second shooters, and sharing stories through the art of photography and videography as well as memories captured on analog film!
---
---
Our Wedding Style Is:
As a documentary wedding photographer, my style is all about capturing authentic moments and telling the story of your special day as it unfolds. I don't believe in stiff poses or forced smiles; instead, I focus on genuine emotions, candid interactions, and the beauty of raw, unscripted moments.
My approach is unobtrusive and discreet. I aim to blend seamlessly into the background, allowing you and your loved ones to fully experience the joy and excitement of your wedding day without feeling like you're constantly being directed or interrupted. This allows me to capture genuine laughter, tears of happiness, and intimate connections that truly reflect your unique personalities and the atmosphere of the day.
I have a keen eye for detail and an appreciation for the small elements that make your wedding special. From the delicate lace on your dress to the carefully arranged centerpieces, I take the time to capture these meaningful details that often go unnoticed. These images serve as a beautiful reminder of the thought and effort that went into creating your perfect day.
While documentary photography is my primary style, I also incorporate elements of fine art into my work. I strive to create visually stunning images that not only tell a story but also possess a timeless quality. I pay attention to composition, lighting, and the overall aesthetic, ensuring that each photograph is a work of art in its own right.
Whether it's capturing the heartfelt exchange of vows, the exuberant celebration on the dance floor, or the quiet moments of reflection, my goal is to create a genuine and emotive visual narrative that reflects the true essence of your wedding day. I want you to look back on these photographs and relive the emotions, the laughter, and the love that filled the air.
Our Personality Is:
I bring an artistic vision, sharp observation skills, and an unabashed passion to my craft. I don't just capture moments; I seize the raw authenticity that unfolds before my lens, freezing emotions and beauty in time. Adaptability is my superpower—I thrive amidst the unpredictable chaos of weddings, effortlessly adjusting to any situation. I live for the intricate details and small gestures that often go unnoticed, crafting a visual tapestry that speaks volumes. Building genuine connections, I become a silent confidant, capturing intimate moments without intrusion. I'm not a mere spectator; I am a storyteller who lives and breathes through my camera. With unwavering dedication to excellence, I push boundaries and deliver nothing short of extraordinary.
---
What Inspired Us to Start Our Business is:
My journey as a documentary wedding photographer was sparked by a dear friend who believed in my creative eye and entrusted me with their wedding. Capturing their special day ignited a passion within me that continues to inspire and drive my work.
Standing amidst the whirlwind of emotions, I realized the power of preserving genuine moments of love, joy, and celebration. I became captivated by the profound impact I could have as a wedding photographer, preserving memories cherished for a lifetime.
Since that first wedding, I've dedicated myself to honing my skills, immersing myself in the art of photography, and embracing challenges that come my way. I'm inspired by the authenticity of each couple's love story and strive to go beyond staged poses, capturing the raw, unfiltered moments that reflect true emotions and connections.
Being entrusted with such a significant responsibility is an honor. I'm driven by the joy of preserving extraordinary narratives, witnessing the love and happiness radiating from every couple. It's a privilege to create a visual legacy that will be cherished for generations to come. My friend's belief in me sparked a journey that fills my heart with gratitude and continues to inspire my pursuit of capturing the most authentic and heartfelt moments of love.
---
What Makes Our Business Stand Out From Other Vendors Is:
As a documentary wedding photographer, what sets me apart from others is my unique approach that incorporates the use of digital, film, and Super 8 mediums. This mix allows me to capture the raw essence of a wedding day from multiple perspectives, creating a visual narrative that is diverse and captivating.
With digital technology, I have the flexibility to seize fleeting moments with precision and speed, ensuring that no emotion goes unnoticed. The crispness and clarity of digital images enable me to showcase the intricate details and vibrant colors that make each wedding unique.
Film, on the other hand, brings a nostalgic and timeless quality to my work. Shooting with film adds an element of anticipation and intentionality, as each frame becomes a carefully composed masterpiece. The organic texture, rich tones, and soft transitions of film provide a distinct aesthetic that resonates with couples seeking an artistic and authentic feel.
And then there's Super 8, a medium that infuses my wedding films with a nostalgic and dreamlike quality. The grainy texture, warm hues, and characteristic flickering of Super 8 footage create a sense of nostalgia, evoking emotions and memories in a way that no other medium can. It adds a touch of vintage charm and cinematic magic to my wedding films, making them truly unforgettable.
By seamlessly switching between these mediums, I showcase my versatility, adaptability, and willingness to go above and beyond to capture the true essence of a couple's special day. I offer a range of options, ensuring that each couple receives a personalized and unique collection of photographs and films that reflect their individual story and style.
Incorporating digital, film, and Super 8 allows me to bring a multi-dimensional and artistic flair to my documentary wedding photography, setting me apart from others in the industry. I pride myself on delivering a truly extraordinary and immersive visual experience for my clients, making their wedding memories truly unforgettable.
---
Our Pricing:
Our wedding film + photo collections start at $6,000.
Our wedding film collections start at $3,500.
Our wedding photo collections start at $3,500.
All of our collections include:
– Packages starting at 6 hours
– Timeline & planning assistance
– Pre-wedding meeting
– 4-6 week digital delivery turnaround
– 2-3 team members (based on collection)
We offer 4-5 minute cinematic wedding films which include:
– Professional audio & lighting
– Licensed music for your film
– Download + YouTube links
Our wedding photography includes:
– Complimentary engagement session
– 60-70 photos per hour
– Sneak peek photos 1-3 days following your wedding
– Online gallery for downloading, sharing, & ordering prints
---
Our Associations/Awards:
WeddingWire Couples Choice Award 2018, 2019, 2020, 2021, 2022
The Knot Best of Weddings Award 2020, 2021, 2022
---
Special Offer for Marry Me Tampa Bay Readers:
$250 off any package for MarryMe Tampa Bay couples.
---
---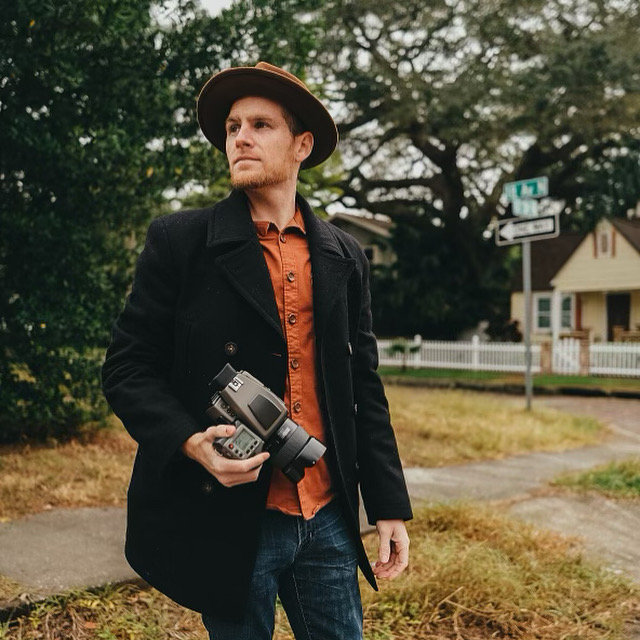 Meet Arron McNeile
Hi! I'm Arron – a St Petersburg wedding photographer, traveler, hiker, BBQ, and coffee junkie – specializing in adventurous and Florida weddings. I am happiest behind the lens, capturing authentic moments as they unfold naturally. What inspires me? Light – Emotion – Connection – Movement -Simplicity… Couples who are madly in love, have a soul connection, want to laugh and have fun together, and get REAL in front of my lens.
Website
727-237-4583
Featured Wedding Photographer: McNeile Photography Reviews from Marry Me Tampa Bay Couples:
Marry Me Tampa Bay curates the below reviews from real couples whom we've personally interviewed. As Tampa Bay's most trusted wedding planning resource, these reviews are 100% accurate and aren't created by fake accounts.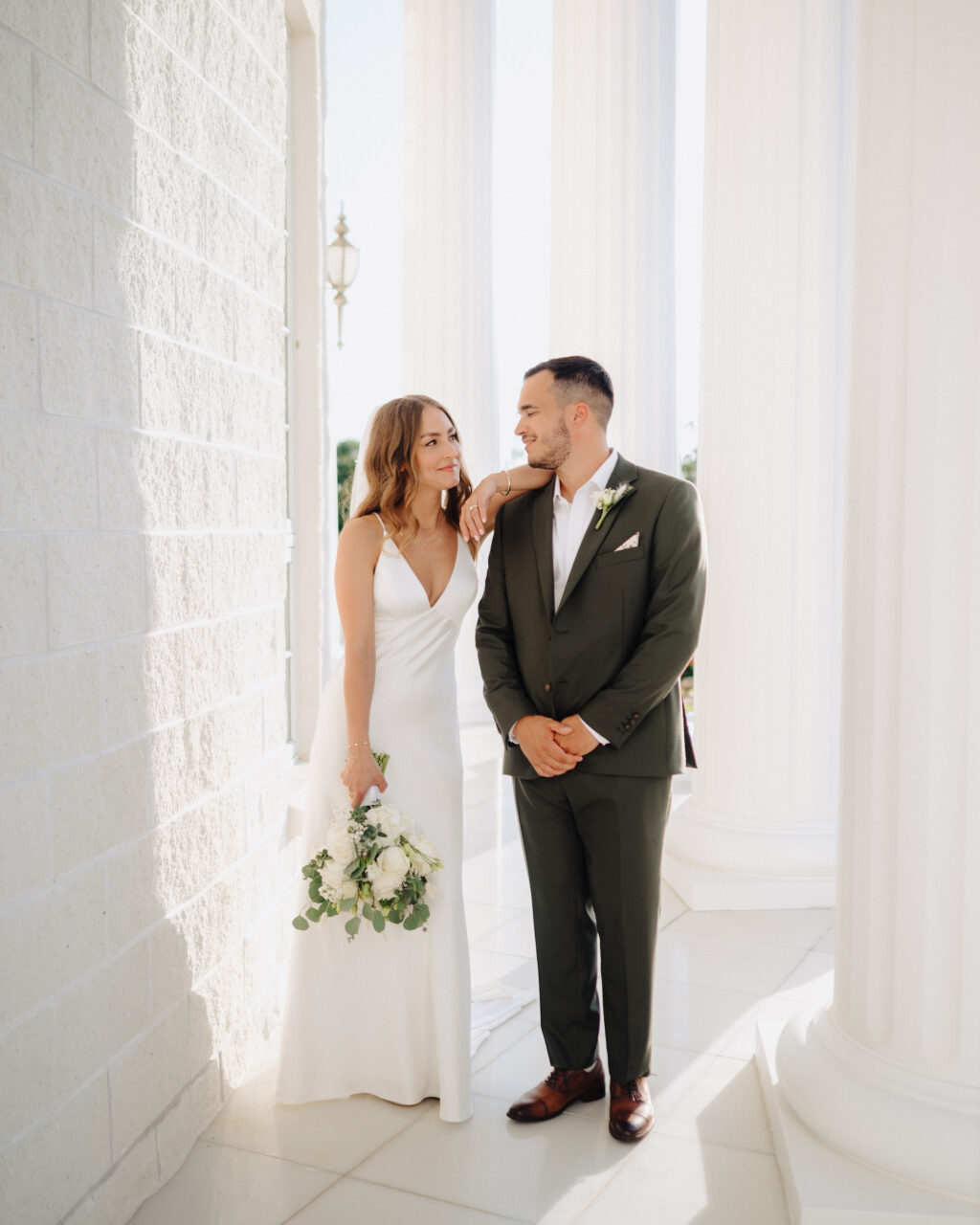 John and I had never gotten professional photos done before, so we really weren't sure what to look for. We scrolled through McNeile Photography's Instagram and messaged Arron to inquire, and the rest is magic.
Every photo Arron takes is with his soul; his vision is incredible, and his talent is so effortless. During our engagement photo shoot, he made us both feel so natural and comfortable. We also had our new puppy at the time, and Arron was patient and sweet and shot the most amazing photos. We know Arron is going to be a part of every event in our lives for as long as he is behind the camera!
-Ashley and John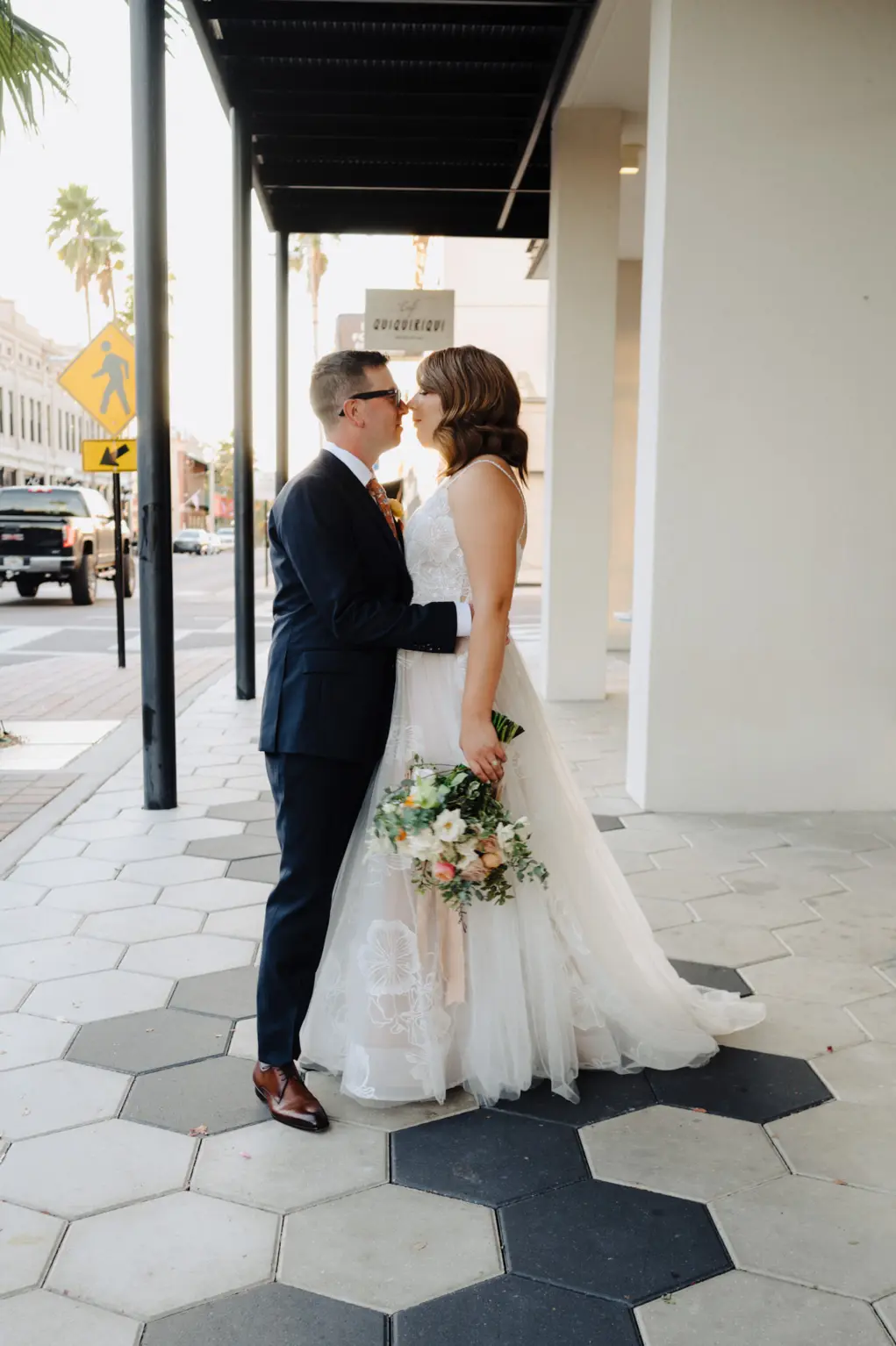 A lot of my inspiration came from searching hashtags on Instagram like #floridawedding and #tampawedding. I wanted to use all local vendors and also infuse the culture of Ybor City into our day. We wanted a photographer who could capture us and our personalities while also being mindful that we aren't models. Capturing who we are in the pictures was so important and vibing with that person…which we did!
Arron, the owner of McNeile Photography, has a bright, organic style to his pictures that I loved, and we clicked right away. He captured us so perfectly and guided us through the photos incredibly. By the end, he was a part of our family!
-Rachel and Michael
---
---
---