[pp_gallery id="52800″]
St. Petersburg – The Vinoy Renaissance St. Petersburg Resort & Golf Club is a hotel wedding venue located in Saint Petersburg, Florida. With space for celebrating indoors and outdoors, the happy couple and their guests will have their pick of stunning venues to host memorable festivities. The Vinoy Golf Club includes an 18-hole, par 71 golf course on a certified Audubon Cooperative Sanctuary. The resort also features a salon and full-service spa that specializes in personalized pampering. Guests will enjoy dining at our 3 on-site restaurants and relish in our resort-style pool.
The Venue:
Boasting an impressive 62,000 square feet of space, The Vinoy Renaissance St. Petersburg Resort & Golf Club has ample space for hosting your ceremony, reception, rehearsal dinner, and more.
The Palm Court Ballroom offers over 11,300 square feet for the wedding party to make use of, and it allows 750 guests to enjoy a sit-down meal.
The Vinoy Grand Ballroom provides 6,120 square feet of room. Exuding an opulence and elegance that is fitting of wedding receptions, the window drapes, curved ceilings, and chandeliers lend it a sophisticated touch. As many as 350 guests can sit and dine here in comfort.
The Plaza Ballroom offers just over 4,000 square feet of space, while it can accommodate 140 guests for the reception meal. The Sunset Ballroom is another one of the interior spaces that would suit a more low-key event as it allows 180 guests to savor a meal while seated in comfort.
Outside, Esplanade offers space for 400 guests to gather for ceremonies or receptions. From here, the wedding party can enjoy views of the bay, meaning they are treated to a magnificent backdrop for the vows and exchange of rings.
Fred's Cellar & Patio features a charming outdoor patio that is an excellent place for guests to mingle and cocktail before dinner. Once guests move inside Fred's Cellar for dinner they will be greeted with beautiful dark wooden beams and bright blue walls. Fred's Cellar is ideal for intimate receptions of 80 guests or fewer.
The Tea Garden provides a splendid setting for the ceremony of your dreams. Here, ample seating can be arranged as you say 'I do' with the trickle of a glorious water fountain providing peaceful background noise.
Also outside, the Mezzanine & Terrace offers an intimate setting for 120 guests to celebrate a reception. Get-ready rooms are also available to use.
The Reception:
Reception dinner packages range in price from $164 – $181 per person.
Custom menus are available. Please contact us for specific pricing details
The Food:
The catering staff at The Vinoy Renaissance St. Petersburg Resort & Golf Club can help craft a culinary experience that wows the newlyweds and their guests. They can customize their menus to suit your preferences, and they achieve this by first offering a tasting event. The catering services they offer include buffet, cocktail reception, hors d'oeuvres, plated, and more.
---
---
The Vinoy Reviews from Marry Me Tampa Bay Couples:
"We found the Vinoy through Marry Me Tampa Bay and a little help from my dad. He had actually found the site when looking for venues and told me to check it out, and I became hooked! The Vinoy was everything we dreamed of for our wedding and more! We chose it because we felt right at home when we walked in. It truly represented our love so perfectly—big, grand and beautiful. Everything at the Vinoy was absolutely outstanding. We were provided a wedding coordinator, who was absolutely incredible. She took care of everything, even down to the small details and made sure I wasn't bothered with anything on the morning of our wedding. I would definitely recommend The Vinoy to anyone who's looking to have the perfect local Tampa Bay wedding!" -Jill and Steven | Luxurious, Navy Blue, Champagne, and Gold Downtown St. Pete Wedding
"The timeless look of the Vinoy fit our vision perfectly. We wanted a venue that had garden elements and that was beautiful on its own, where we wouldn't need to add much decor. We also wanted a beautiful spot for all of our out-of-town guests to come and be able to enjoy all that downtown St. Pete has to offer. The Vinoy service is like none other! We loved the history of the hotel, and it's timeless elegance." -Shanna and Matthew | Elegant White, Gold and Cream Downtown St. Pete Wedding
"We wanted all of our guests to make a weekend out of our wedding and to enjoy every second of their stay! The Vinoy Renaissance was our dream wedding venue! Ever since I moved to Florida I fell in love with The Vinoy. It is such a beautiful, historic building, and it truly stands alone as one of the only resorts not on a beach. We ultimately chose The Vinoy knowing that we would not need much-added décor, as it was already beautiful on its own. The service at The Vinoy was exceptional! We were so impressed with all of their kindness, support and accommodations to make our wedding day perfect." -Claire and Sterling | Glamorous Black and White Downtown St. Pete Ballroom Wedding
"I always pictured my wedding reception in a ballroom, and the Vinoy ballroom fit my vision perfectly. Once we saw the Chihuly chandelier hanging in the Grand Ballroom, I was sold. I loved the character that the chandelier added, and I knew it would be an amazing place to celebrate our wedding with our family and friends. I wanted a venue with some outdoor space, which we were able to do for our cocktail hour. Also since we were having a destination wedding, we wanted a place that could help us through the process, had an event coordinator and food on site. The Vinoy was exactly what we were looking, and were we very impressed with the staff that guided us through the whole process." -Sheena and Patrick | Luxurious Green, Pink & Gold Vinoy Wedding
"I wanted the ceremony to be outdoors, and the reception venue to be something that would take my breath away. I felt like the Chihuly chandelier in the Vinoy Grand Ballroom did just that the Tea Garden was perfect." -Primrose and Robert | Luxurious Silver and White Vinoy Wedding
View More The Vinoy Renaissance Reviews
---
Meet the Sales Team: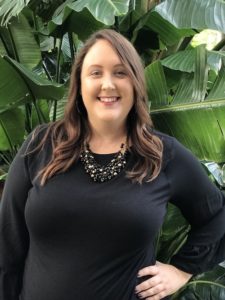 Katie Zeim, Senior Catering Sales Executive
Katie graduated from Florida Gulf Coast University with a degree in Resort and Hospitality Management and a minor in Event Management. Before joining the Vinoy team, Katie spent 5 years at The Gasparilla Inn & Club selling and servicing events.
Alex Landry, Catering Sales Executive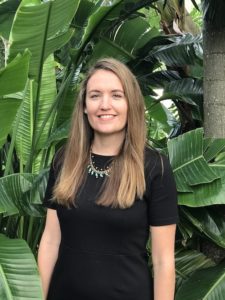 Alex graduated from University of South Florida with a degree in Marketing. She started at the Vinoy 12 years ago in our restaurant team and was most recently an Event Manager. She has spent the last 5 years working with weddings and social events.
Website | Email
501 5th Ave NE, St. Petersburg, FL 33701
(727) 894-1000
---
Featured Vinoy Weddings: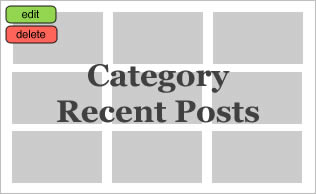 View More Vinoy Renaissance Weddings
---
As Seen on Marry Me Tampa Bay