A Piece of Cake & Desserts specializes in creating beautiful and delicious cakes & desserts for any occasion. We offer wedding & special occasion cakes, grooms cakes, dessert bars, popcorn bars and more. We offer fondant or our signature from scratch buttercream, amazing flavor combinations and techniques such as wafer paper flowers.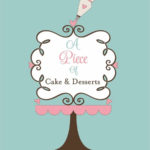 [pp_gallery id="52861″]
Website | Facebook | Instagram
We love baking and decorating wedding cakes because:
Baking, decorating and dreaming up cakes and desserts is our love and passion! We love sitting down with our clients and seeing their details and elements, centerpieces, invitation suite, bridal gown and creating a unique cake/desserts for your special event. We like to help you think outside the "cake box", no pun intended!
Our personality is:
We are upbeat, friendly and customer service oriented. We love what we do and it shows in the cakes and desserts that we create. It is not just dropping a cake off at a venue. We really think about the entire bigger picture…we love designing the table so that your creation really pops!
What makes our business stand out from dessert companies is:
We have been in the business of cakes for over 10 years, have delivered to numerous venues and put our heart and soul into each cake and dessert that we make. We have an online contracting system of which you can view your contract at any time. We strive to make all of the elements of your cake edible. We have worked as a Pastry Chef for 10+ years, Head Pastry Chef at the Island Way Grill, and Wedding Cake Specialist for the Prestigious Grand Hyatt on Rocky Point.
Our pricing: 
Our pricing does depend on many different factors…we do start at $5.00 per slice. Intricate design, sugar flowers, elevation, etc… are based and quoted on per client. Desserts bars are quote on a price per piece basis. Also available are cupcake displays, edible favors, popcorn bars, cotton candy stations, dessert tables, cookie tables & more.
Our Associations/Awards:
Wedding Wire Rated 262 Reviews
Association of Bridal Consultants
Featured A Piece of Cake & Desserts Weddings on Marry Me Tampa Bay: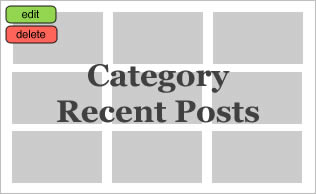 View More A Piece of Cake & Desserts Weddings
A Piece of Cake & Desserts Reviews From Marry Me Tampa Bay Couples:
"My husband and I are huge chocolate lovers, and it was important to me to have a cake that was different from any other wedding cakes. When I met with Laurie from A Piece of Cake, she was so excited to work with us, because she doesn't do typical cakes. She also had amazing popcorn that I knew I wanted at my wedding as well." -Jenna and Kevin | Whimsical Jewel Toned Waterfront Florida Wedding
"I have a severe allergy to eggs, so I wanted a bakery that could bake me an egg-free cake top so that I could actually eat my wedding cake. Laurie was great at A Piece of Cake; she made a sample egg-free cake for me at our cake tasting and gave us a ton of great cakes to try with different flavors we had not thought of. She designed our wedding cake exactly how we wanted. I showed her one picture, and she nailed it completely. It was perfect!" -Katie and Kjel | Rose Gold and Blush Pink Downtown St. Pete Wedding
"The cake was amazing, beautiful and so delicious. We also used A Piece of Cake for our gourmet popcorn bar and cookie favors. The popcorn bar was one of my favorite things, and they make hundreds of flavors to pick from. Everything we ordered tasted delicious!" -Rachel and Cesar | Romantic Navy and Gold Ballroom Wedding
"We chose to have a dessert table because some people may not like cake, but may like pie. Plus, we had kids of all ages who may like cookies instead. We chose a wide variety of desserts so that people would have more options, and they loved it because everything was gone by the end of the night. A Piece of Cake had the most variety of desserts, and if I came up with something that wasn't on the list, the owner, Laurie, had no problem creating it. Their service and desserts far exceeded my expectations, and they set it up so beautifully on the table, I almost didn't want to touch it." -Michelle and Joel | Romantic Purple Outdoor Rustic Dade City Wedding
---
As Seen on Marry Me Tampa Bay