Through my Bride-to-Be message board, I find that many of the frustrations that Tampa Bay brides face can be easily avoided by hiring a wedding planner. Tampa bride Erica learned firsthand just how necessary a wedding planner is, even for the most organized bride.
"I must confess before I met with Tammy [of Special Moments], I was on the verge of cancelling the wedding, going to the courthouse and cutting my losses short. I was having poor experiences and was just completely over the wedding planning," the bride shared. "Tammy helped bring the dream back."
With Erica back on track, she and her husband Freddy planned a beautiful red, burgundy, gold and ivory Spanish Villa themed wedding in South Tampa.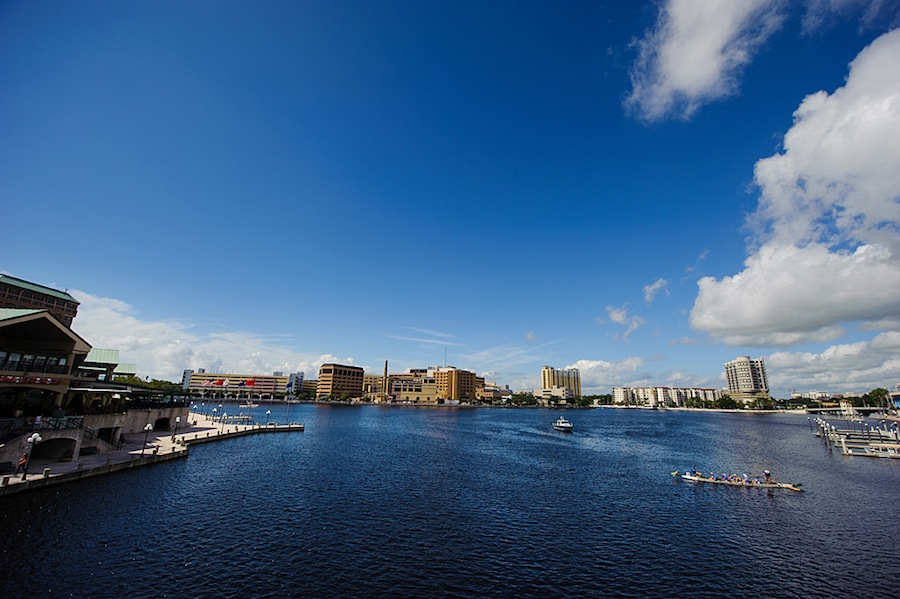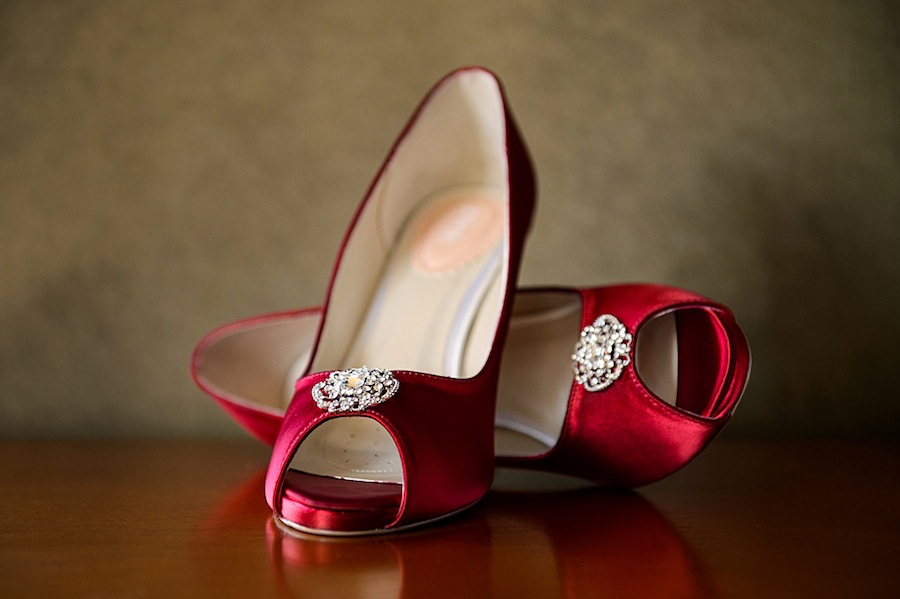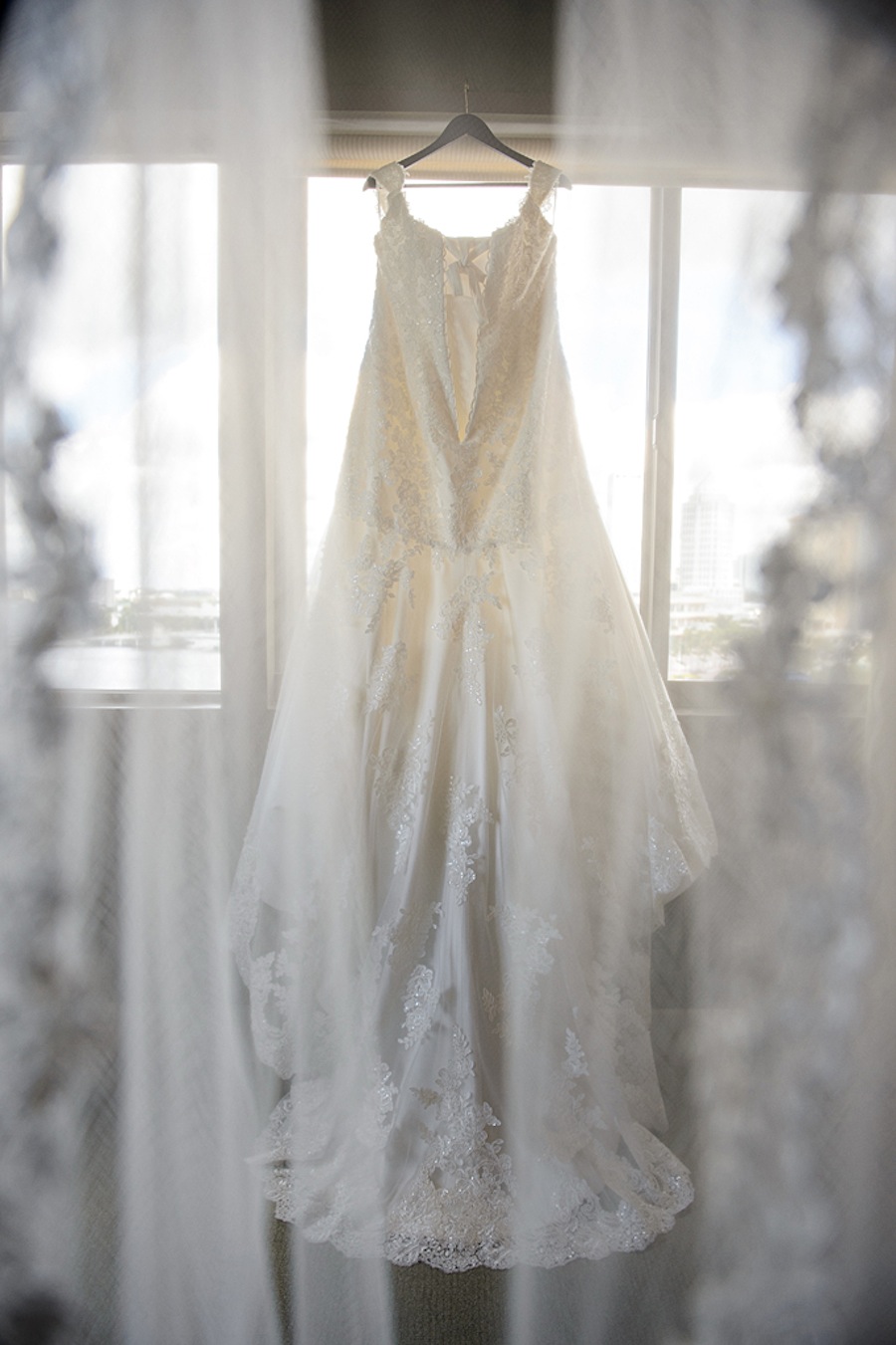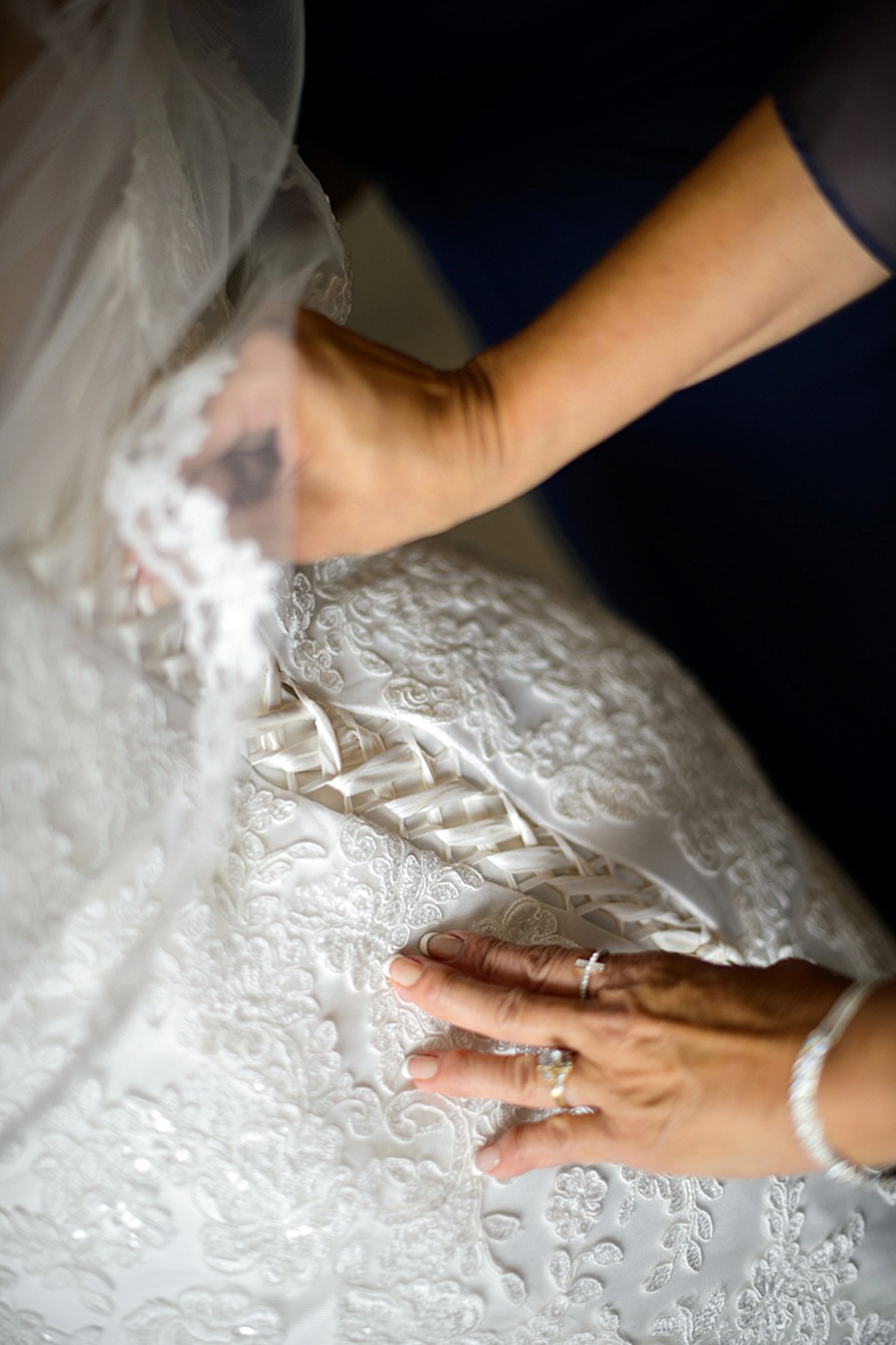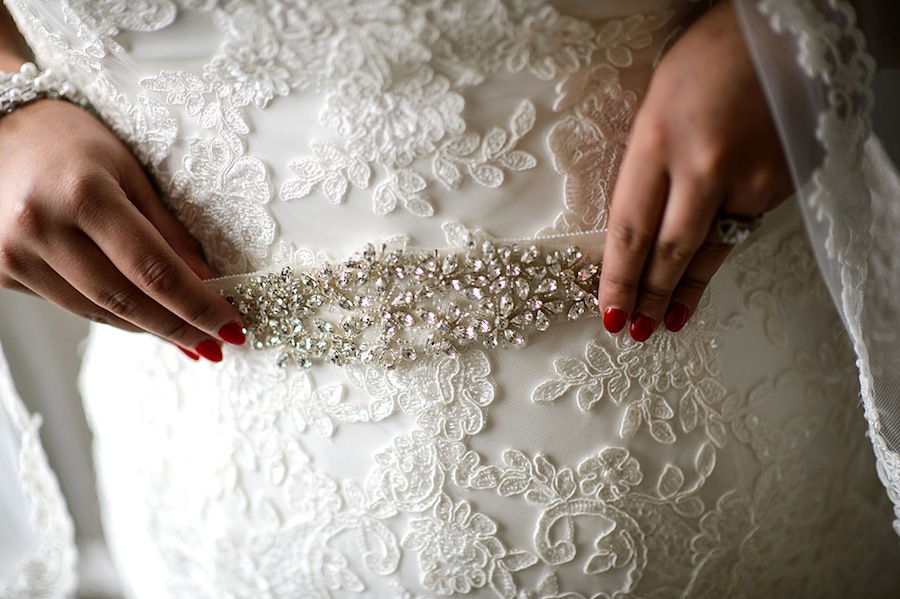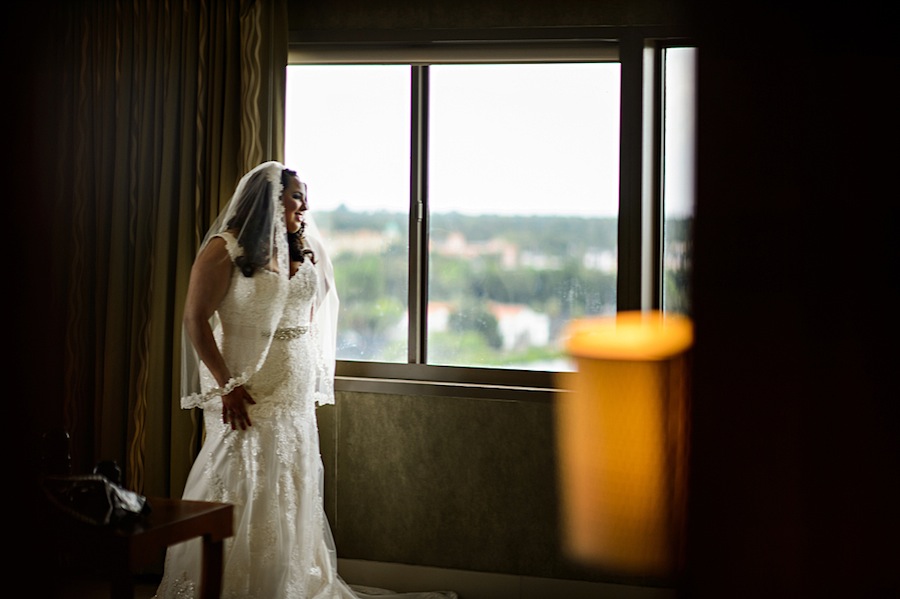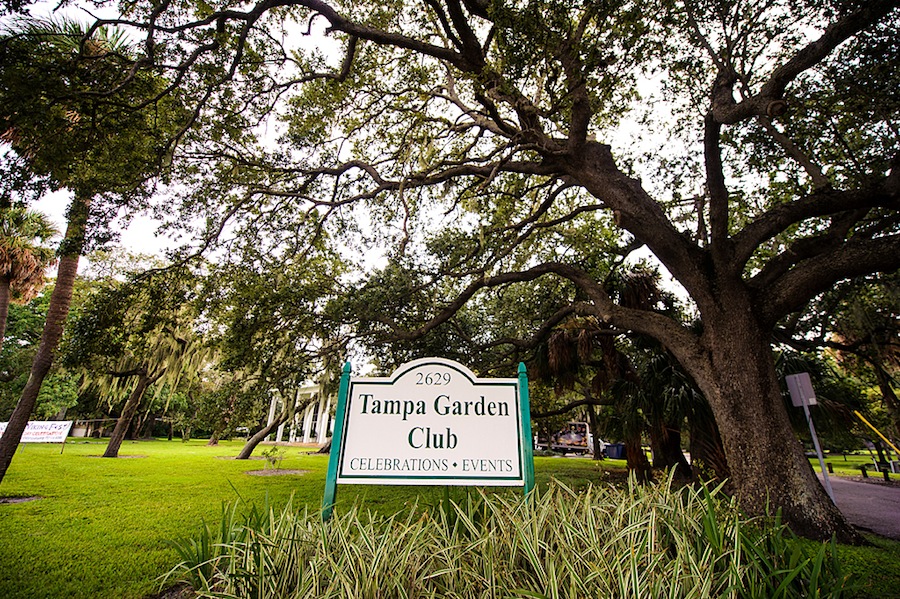 What were the deciding factors for the venue you chose?
All though Freddy is a born and raised New Yorker and my family are Northern natives, we both reside in Tampa. We wanted a venue that would complement our theme, but still give our out of town guests the Florida bay vibe.
We also live fairly close to the Hyde Park are and love the Bayshore strip.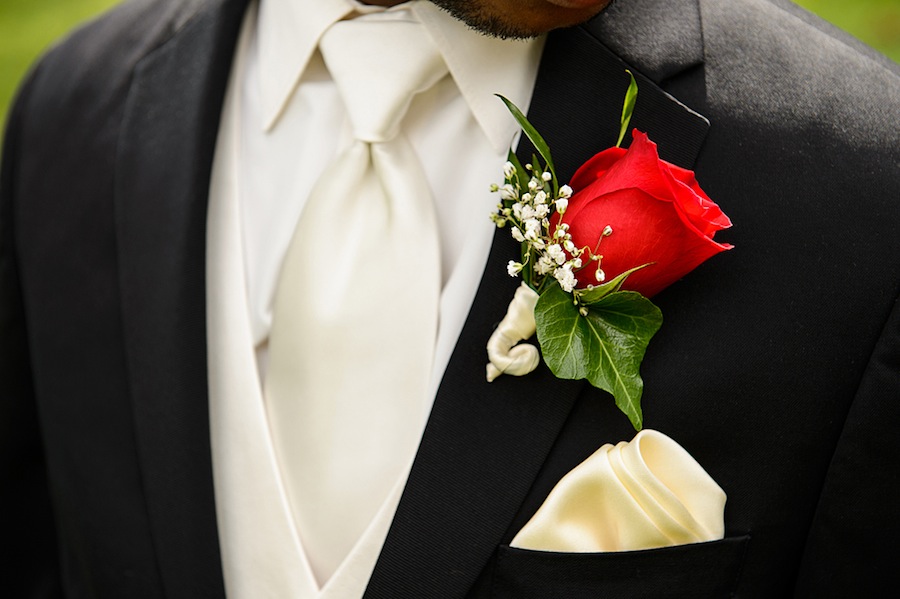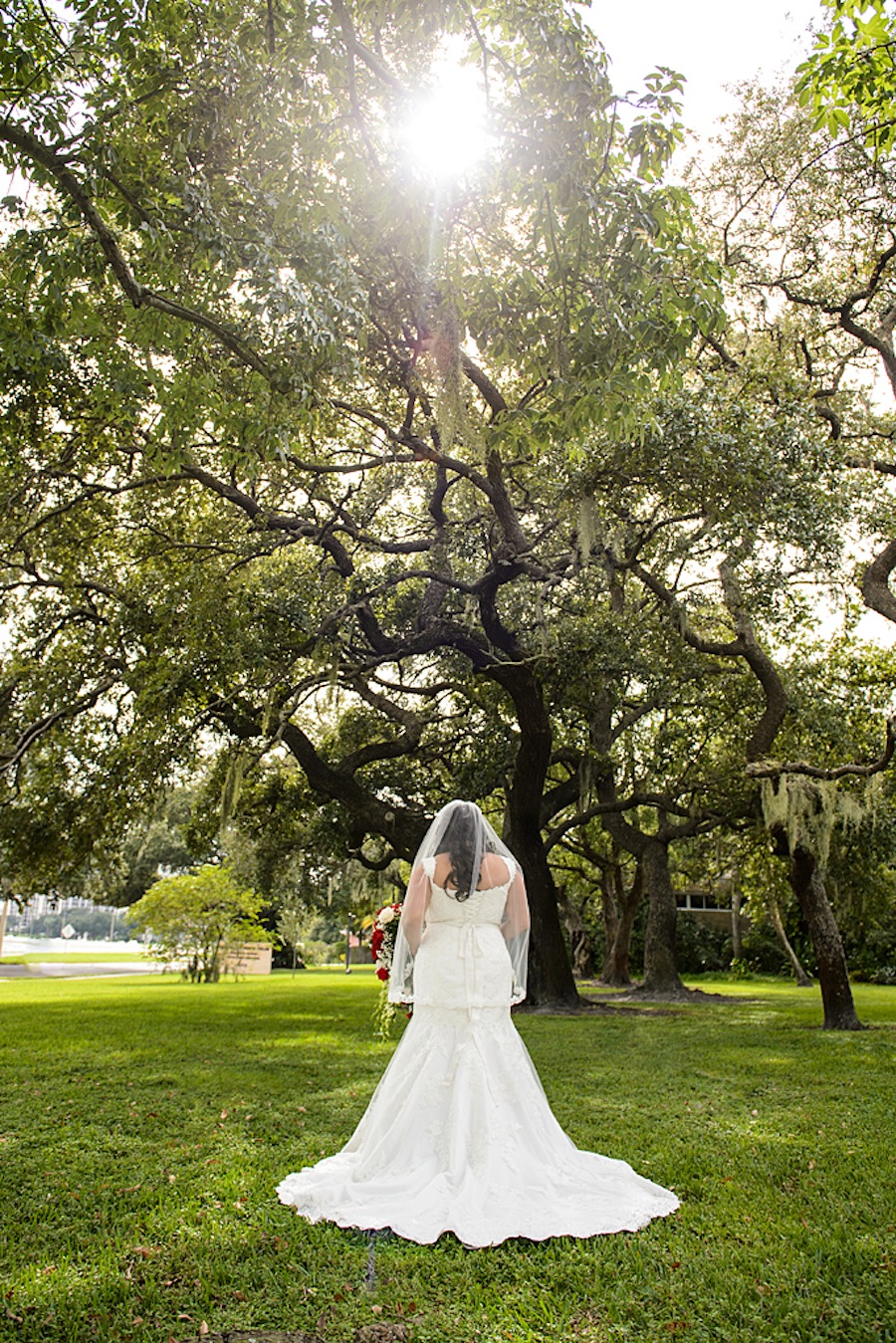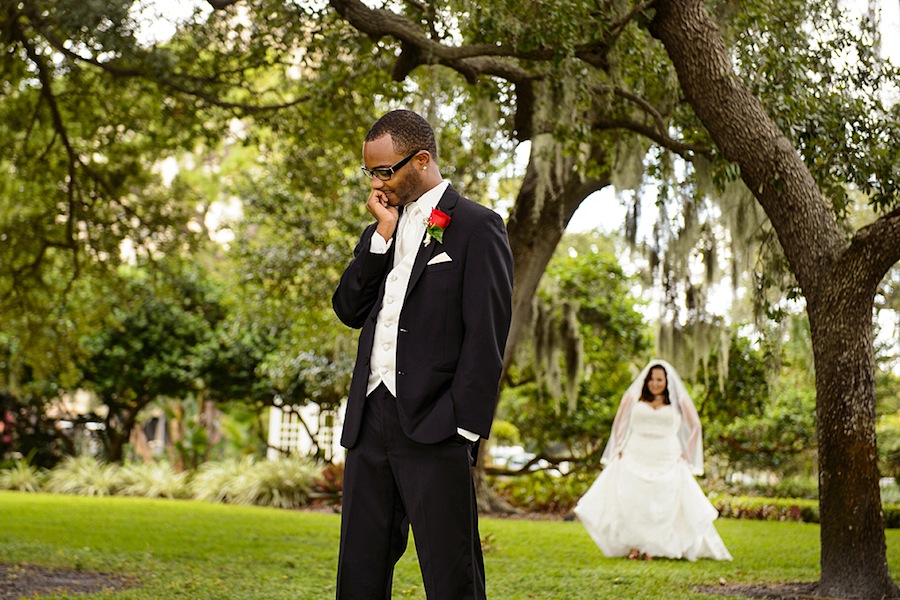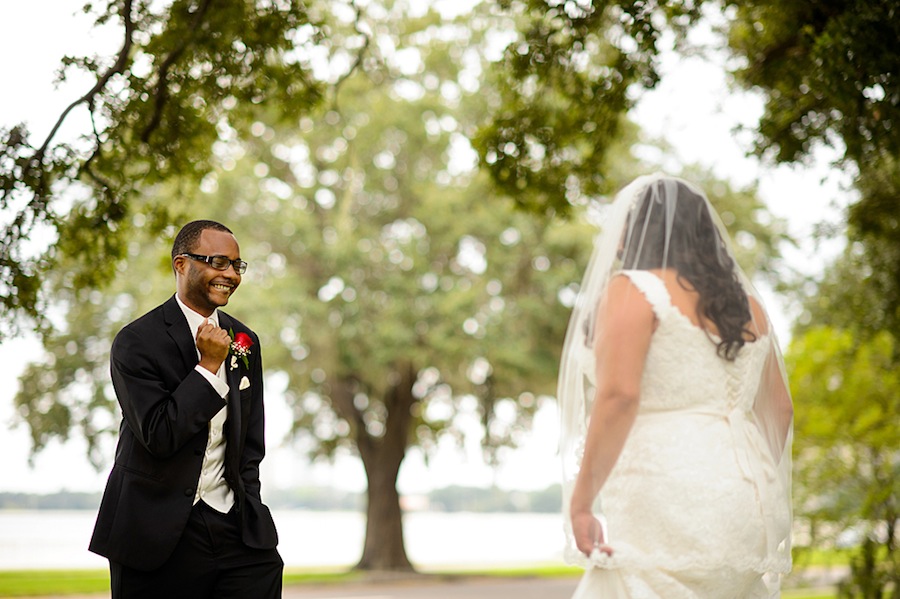 The Proposal:
Freddy proposed on March 2012 two months before our move to Florida [from New York]. I had the day off and had gone to Flushing to meet him after work. We were waiting for the 5-train to go uptown and stopped at the 59th & Lexington station. We had an intense conversation about our future in Florida and where our lives were headed.
As the train was approaching he hugged me and quietly asked, "Would you like to be my wife?" The doors swung open, and while I was still in shock, he pulled me into the train. I asked him if he was serious and he responded "Yes." I of course said "Yes!"
He later purchased a ring and did the traditional dinner and proposal setting, but I personally enjoyed his spontaneous and unconventional first way, because it reminds me of the extreme leap of love and devotion he's had even before knowing the unknown.
Freddy says I saved Hayden [his son] and his life, because they were going through a tough transition; but honestly they saved mine. They filled my life with an unexplainable peace and sense of belonging. We can't say we had a typical fairytale beginning, but we're definitely planning on an amazing happily ever after.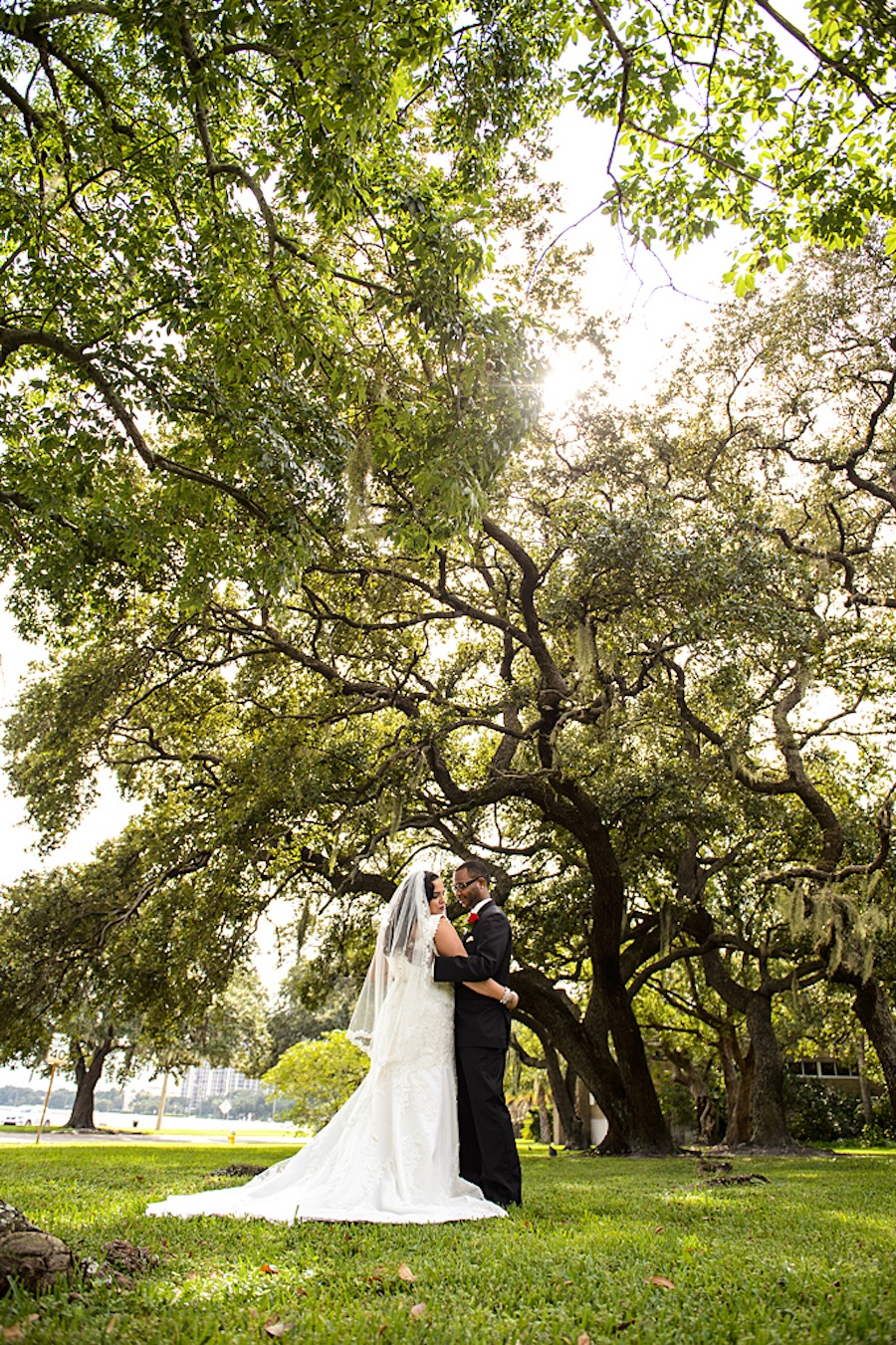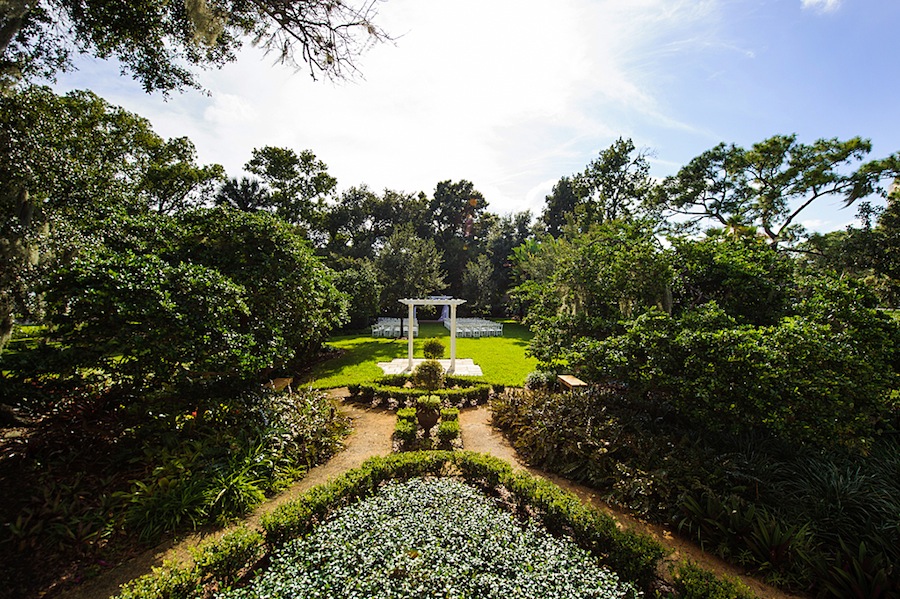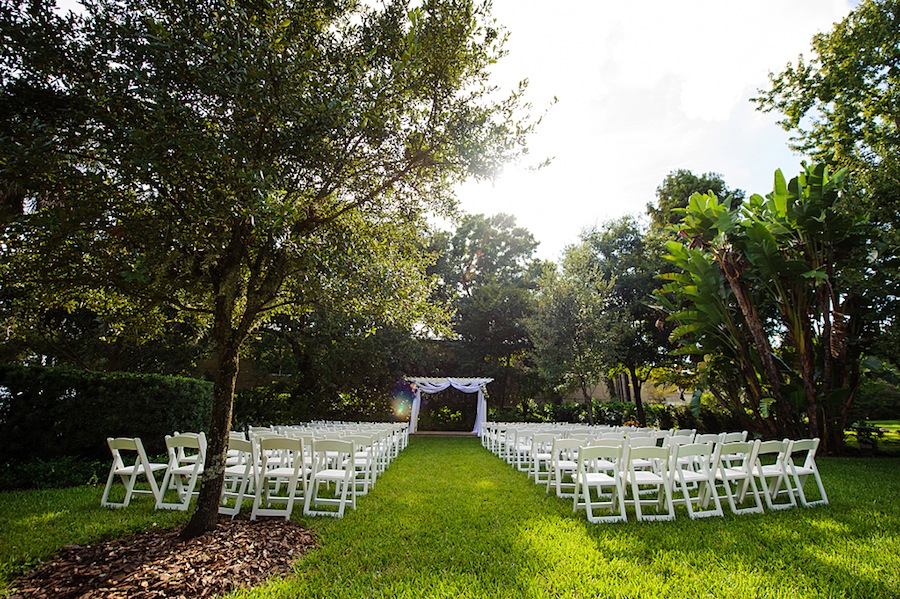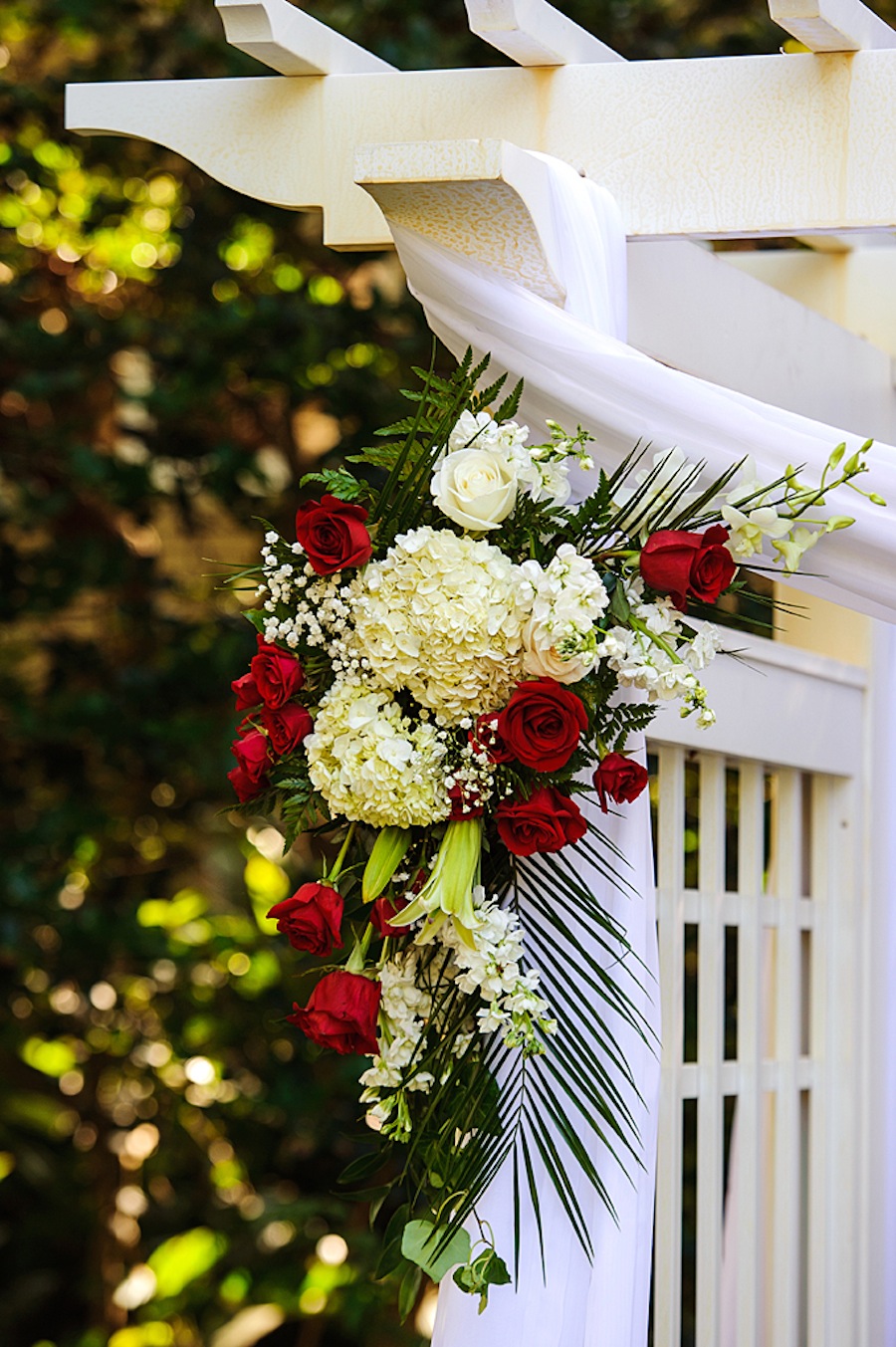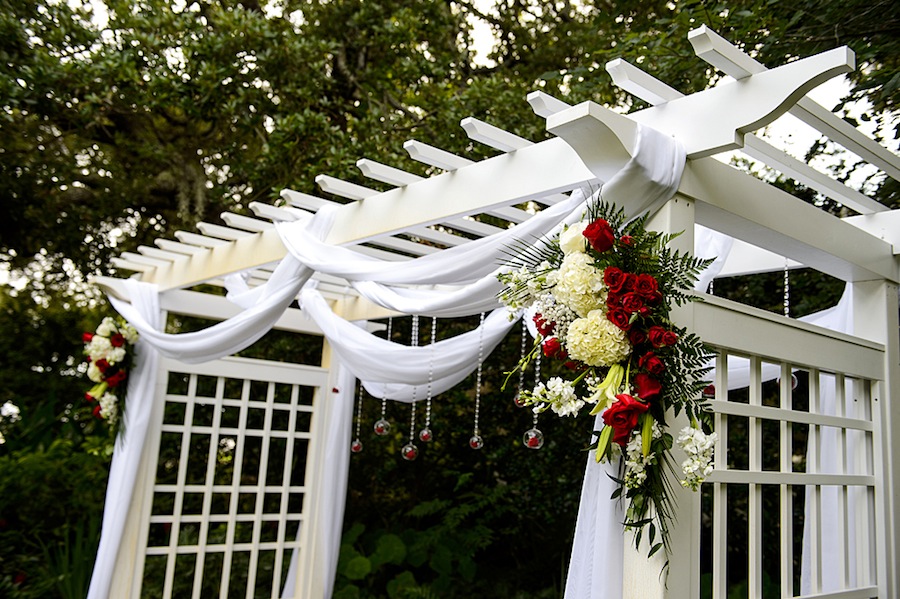 Why did you hire a wedding planner?
I knew I couldn't pull off a successful wedding on my own. Planning a wedding takes time, detail and a very patient person. Although I am very organized, with a full-time job, going to school full-time and a mom to a very active 5-year-old, I wouldn't have had the time and energy to do it alone. I would have probably lost my mind.
I must confess before I met with Tammy [of Special Moments], I was on the verge of cancelling the wedding, going to the courthouse and cutting my losses short. I was having poor experiences and was just completely over the wedding planning. Tammy helped bring the dream back.
The Special Moments team has extensive experience and provides great professionalism. As mentioned I am a very organized person. I am also very big on responsiveness, ethics, integrity, etc.. When I met with Tammy, the first thing she did was ask me what my expectations where. After I explained them, she didn't sell me a dream package. Instead, she brought out folders with examples of color coded times lines, how she handles billing, meetings, vendor management, etc. She proved through tangible evidence how well organized and knowledgeable she was and that was what I needed to proceed.
MORE: SPECIAL MOMENTS WEDDINGS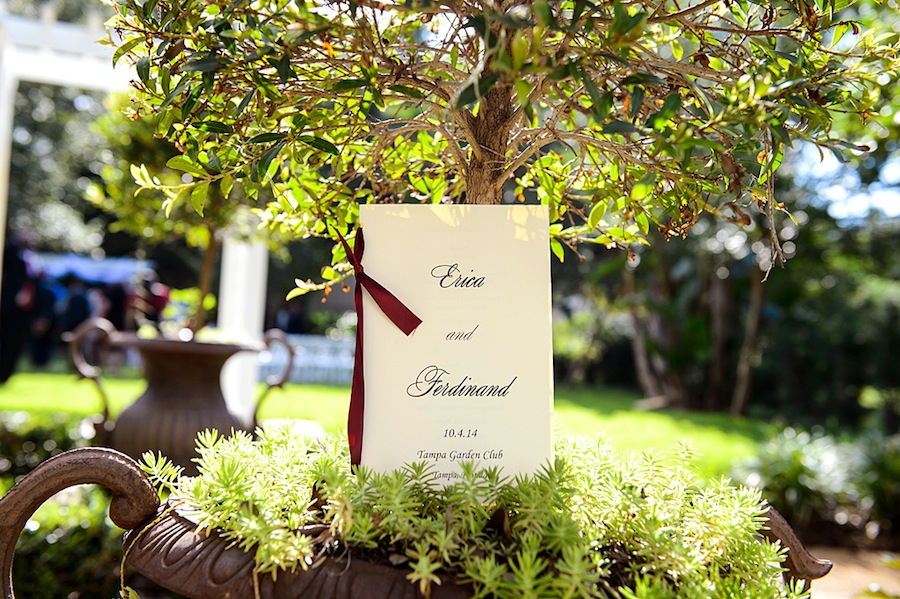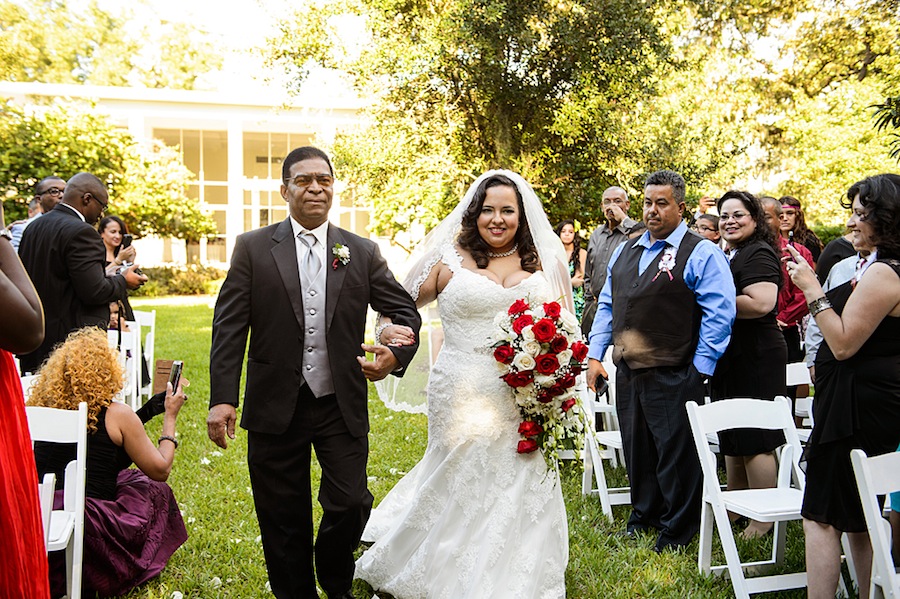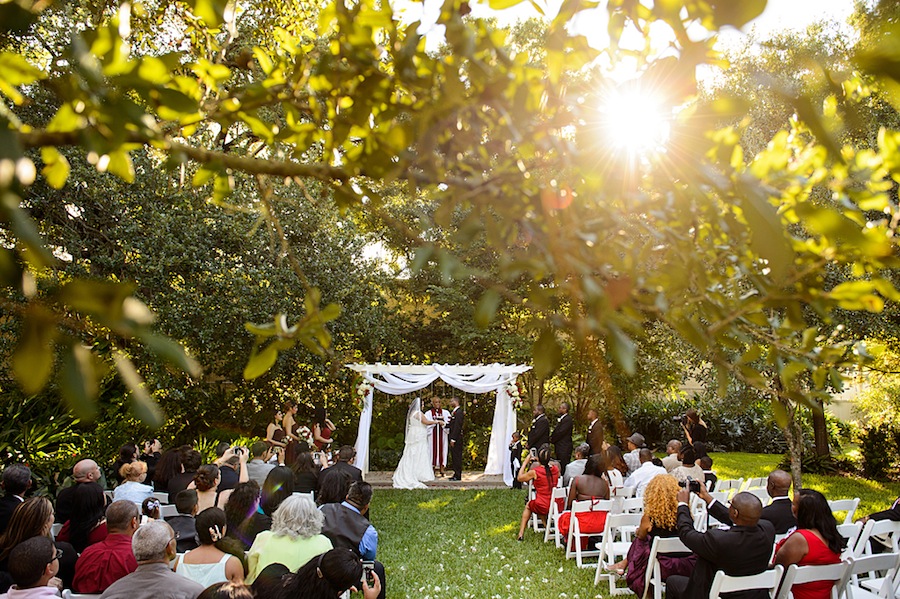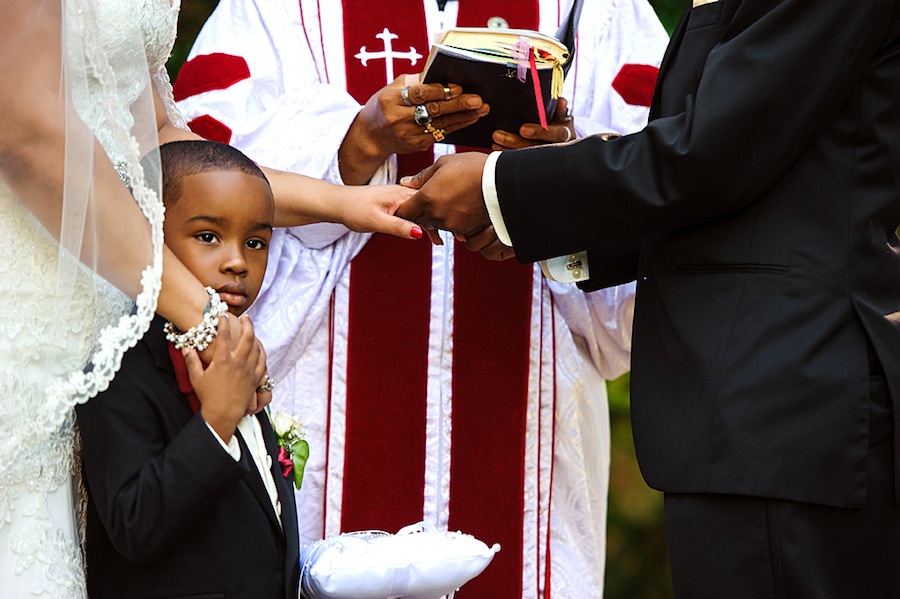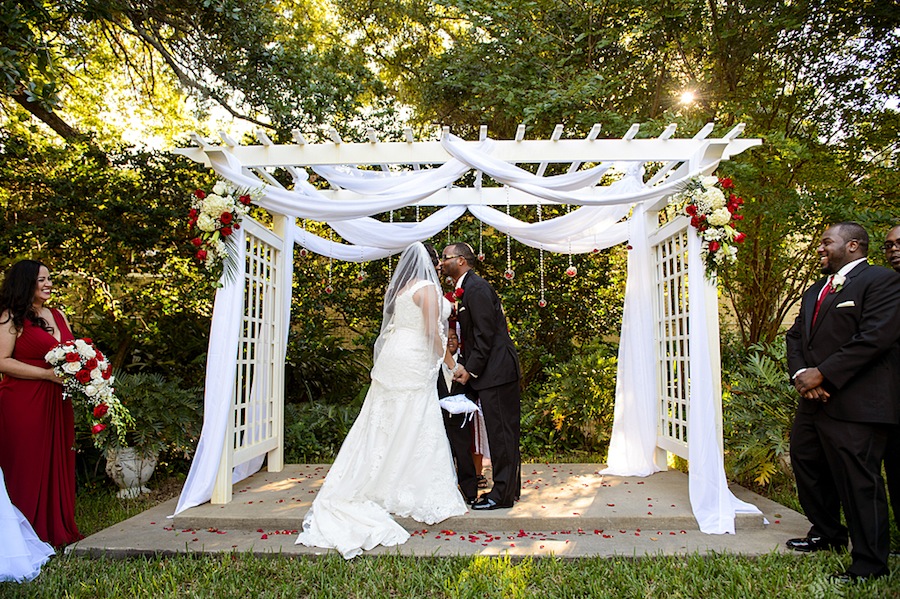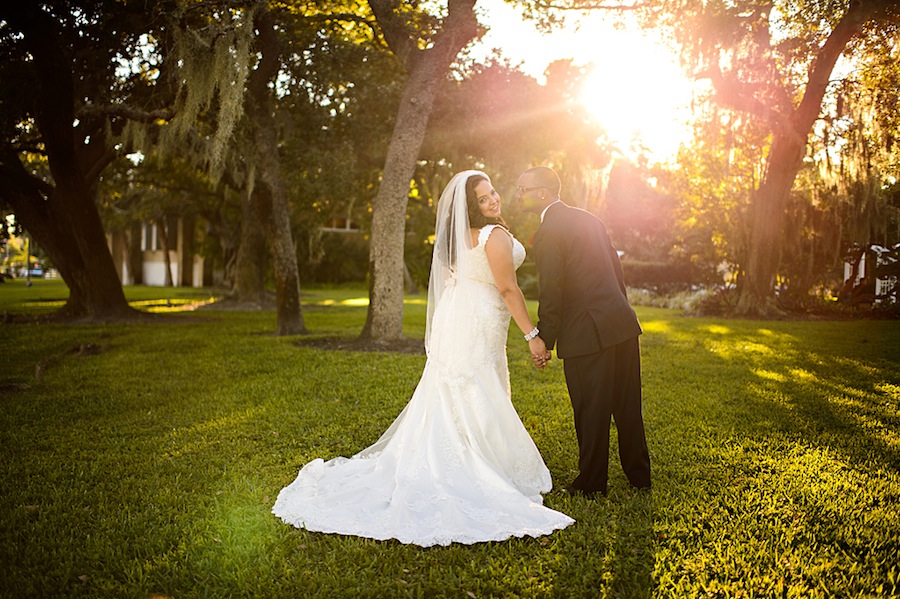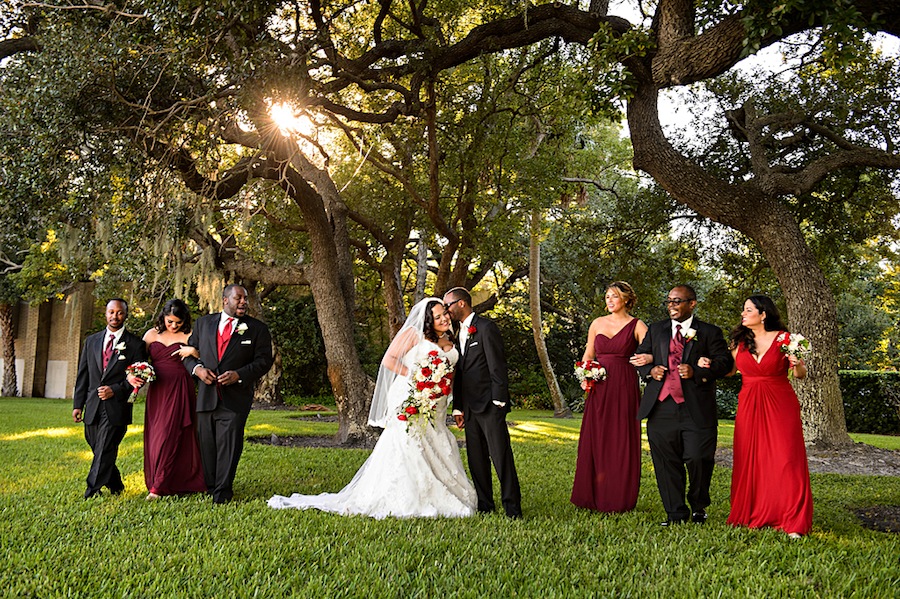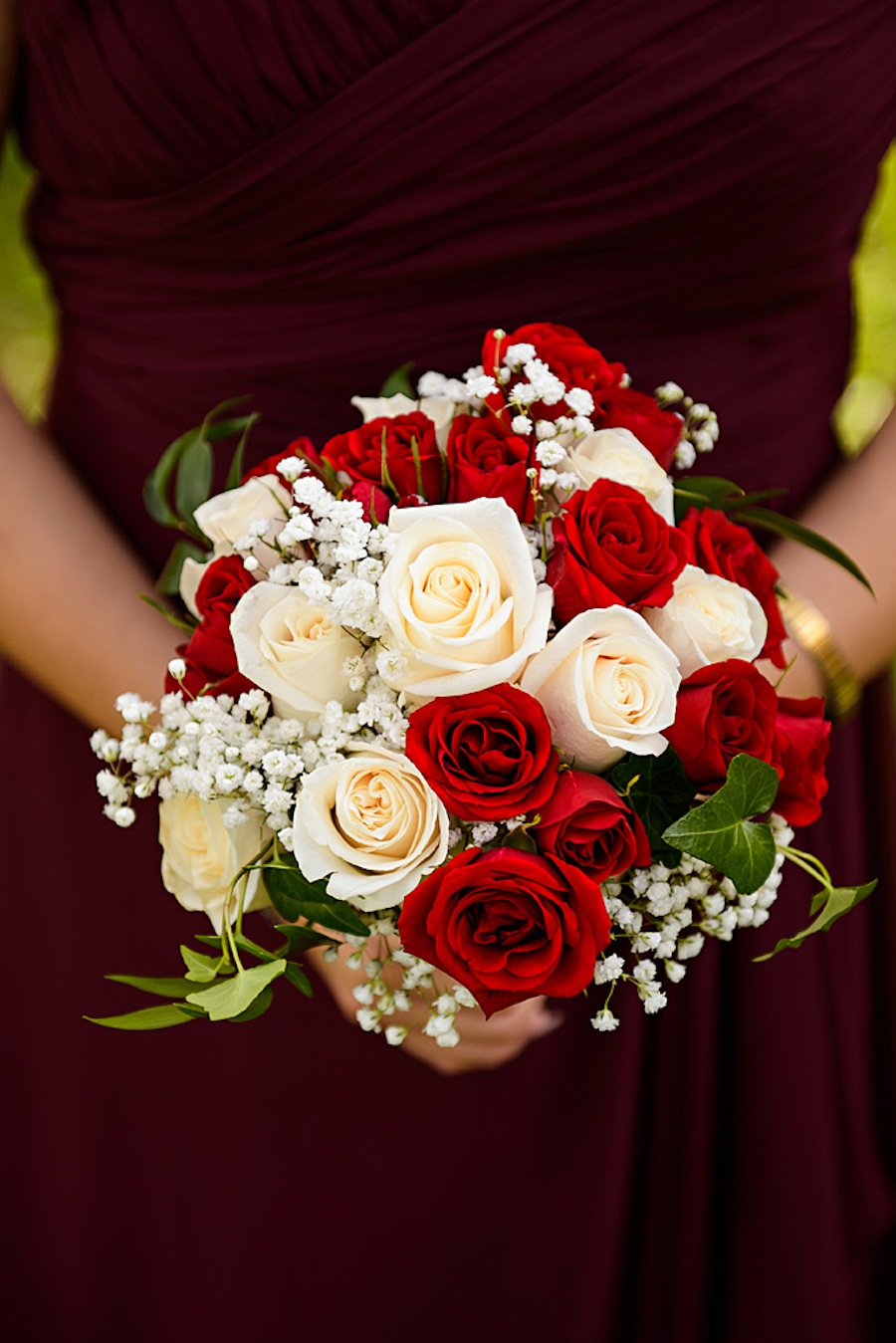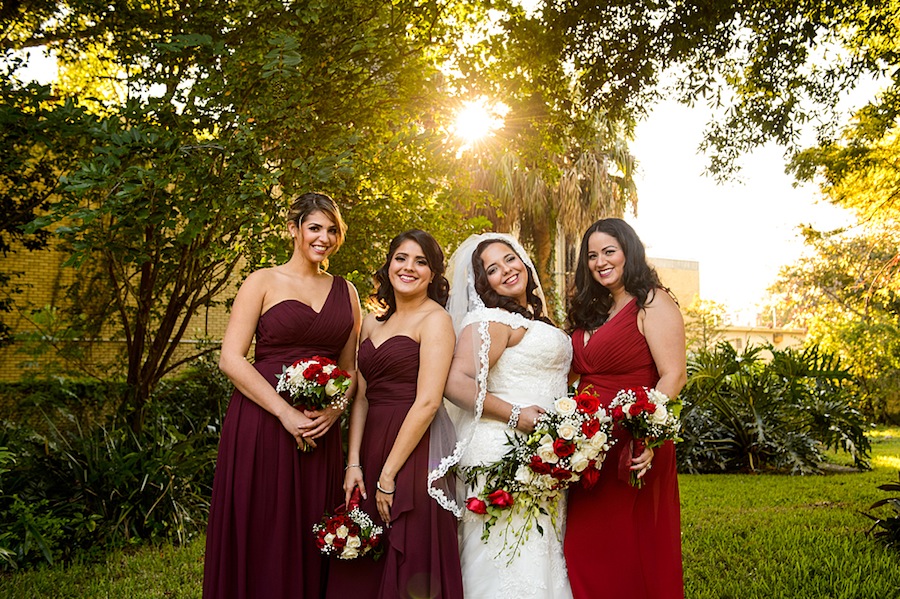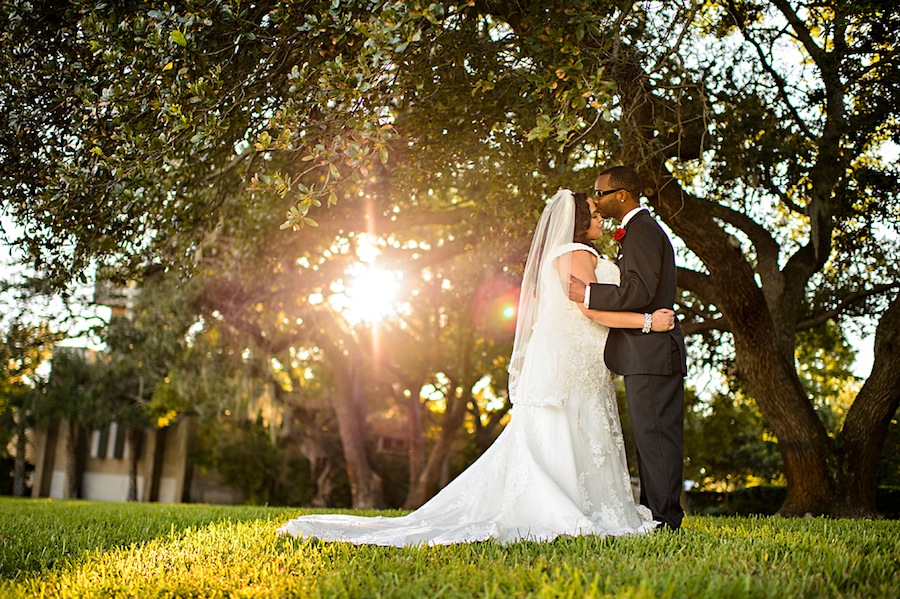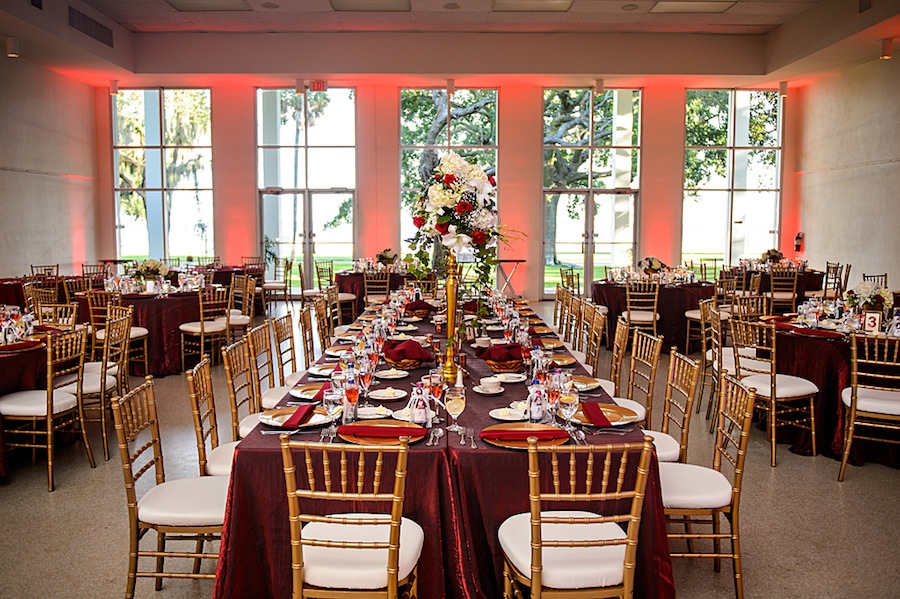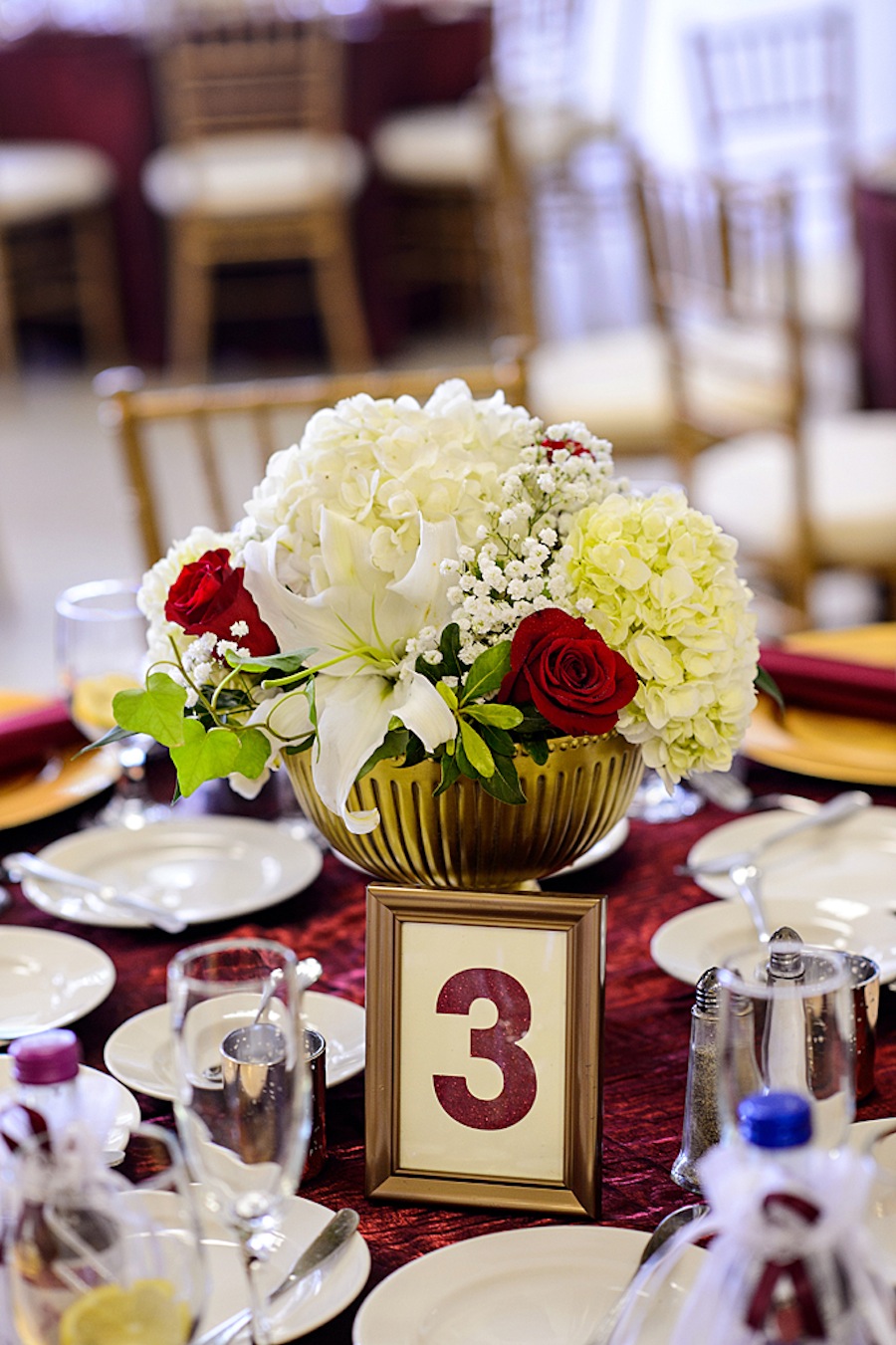 How would you describe your theme?
We chose our Spanish Villa wedding theme because I am of Puerto Rican, Cuban and Dominican descent and really solidify myself with my culture. We wanted to incorporate something in our wedding that would make me feel in my element and bring out who I was.
What were your colors?
Our colors were deep reds, burgundies, gold and ivories. When you picture a Spanish theme you picture romance, love, irons, etc.. What better way to express love than with enriched reds and golds? We added burgundies, plums and ivory to blend in and accent the colors.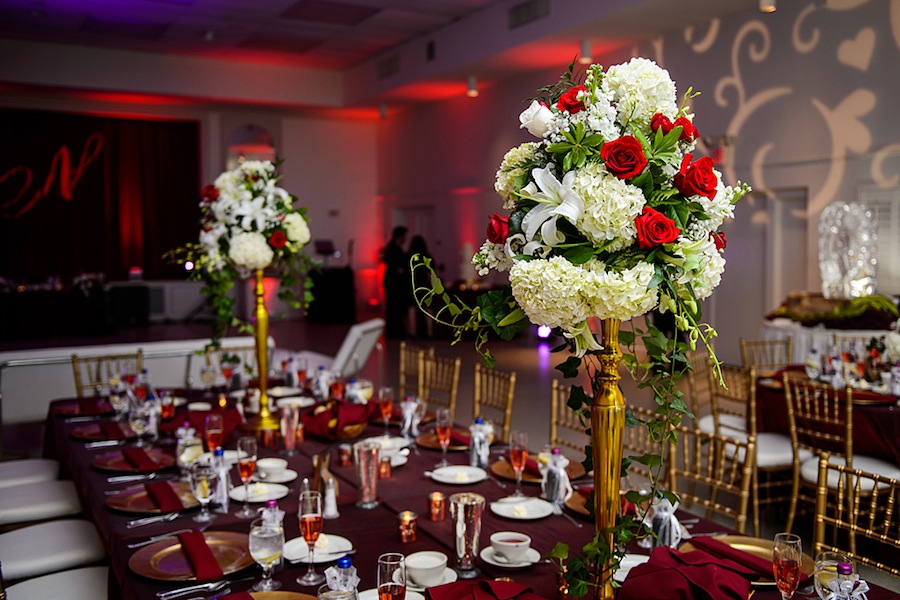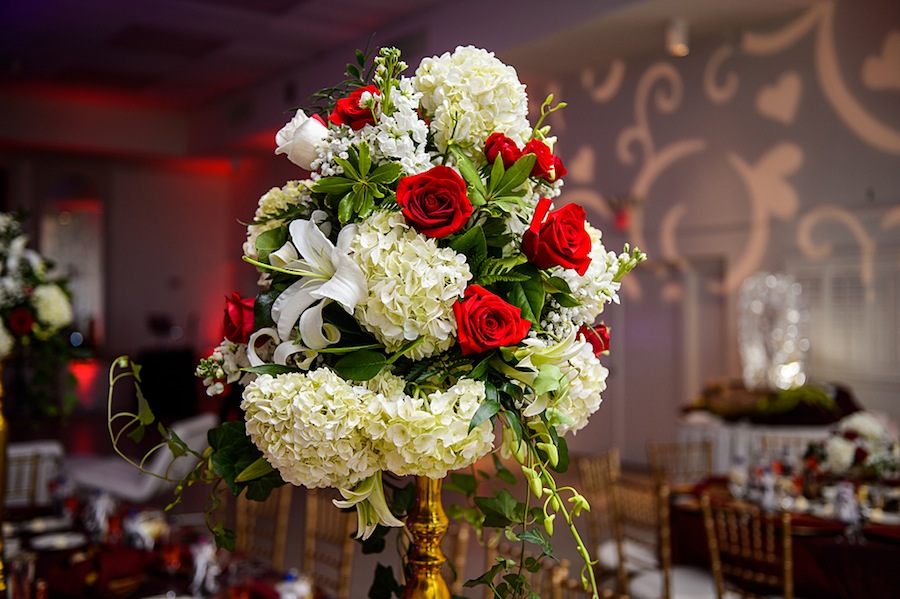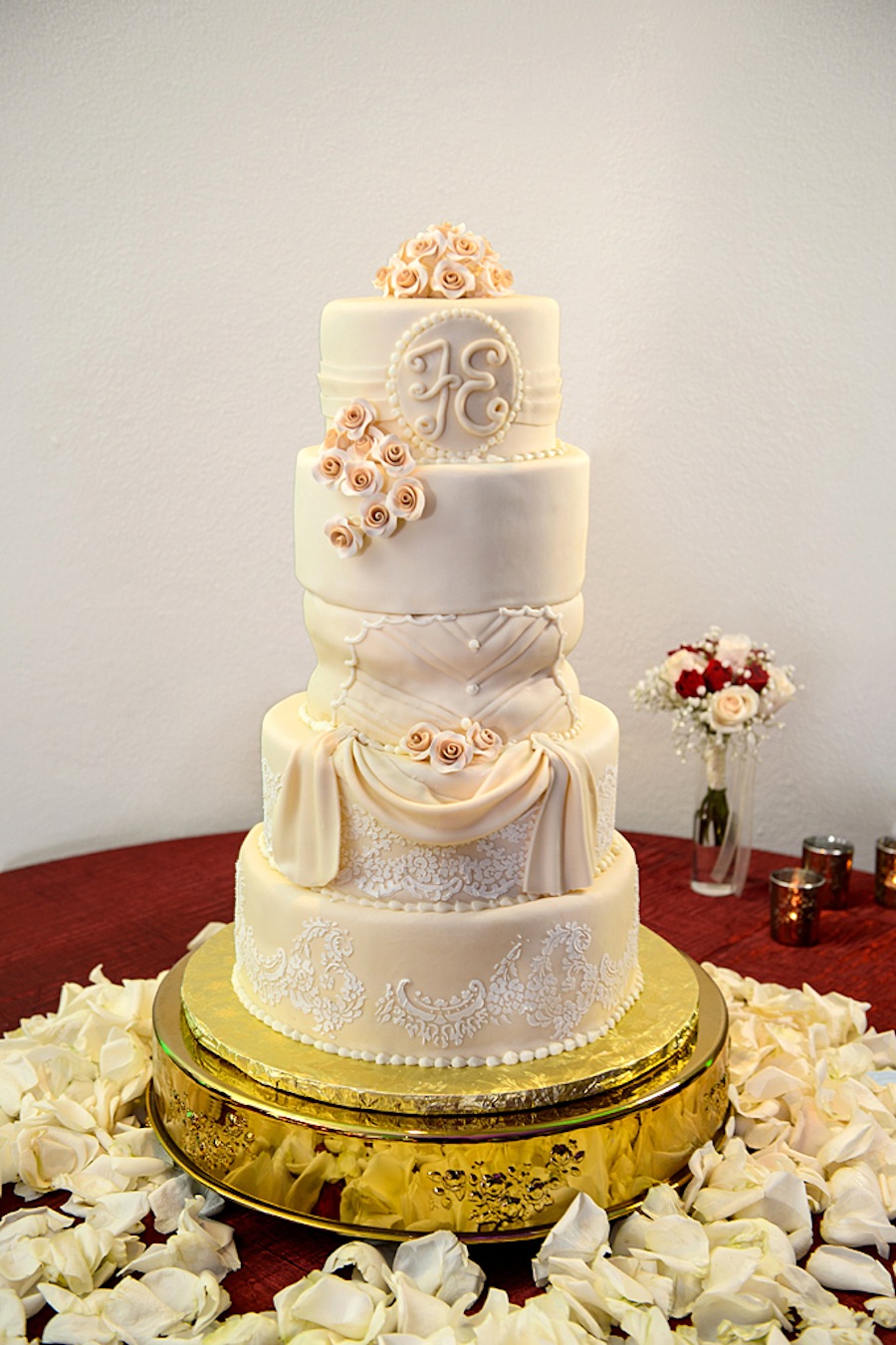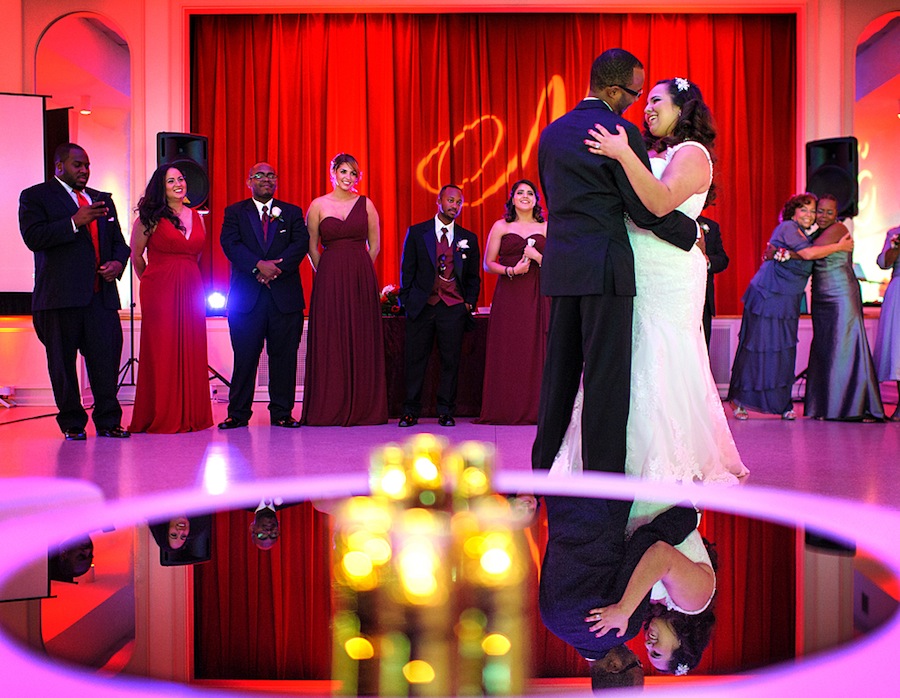 What elements of your wedding were the most important?
Removing all materialistic aspects, the most important elements in our wedding was the love and fellowship.
Freddy and I are very family oriented, and it was an amazing feeling sharing vows with our son, having our families unite and bond the way they did, as well as having the opportunity to express who we are and what our love stands for.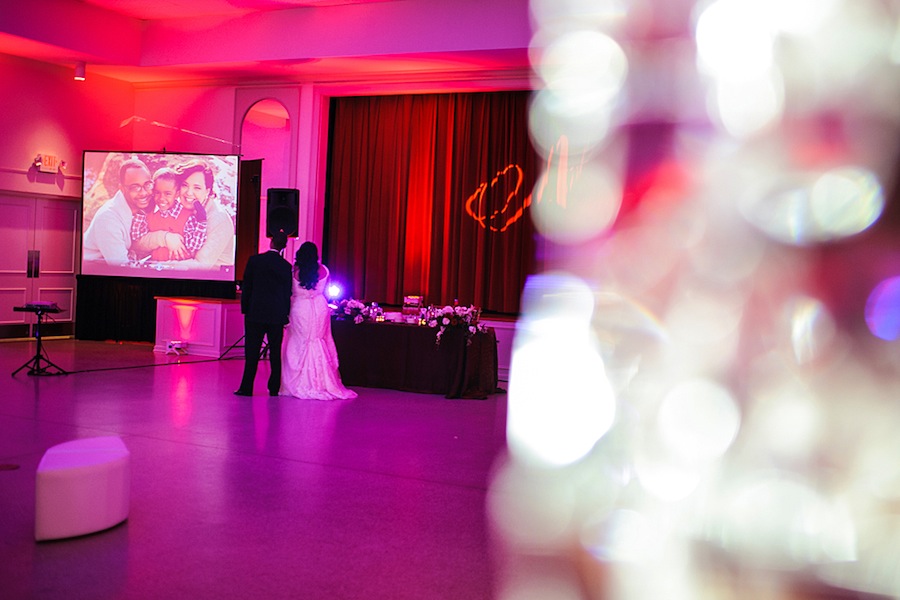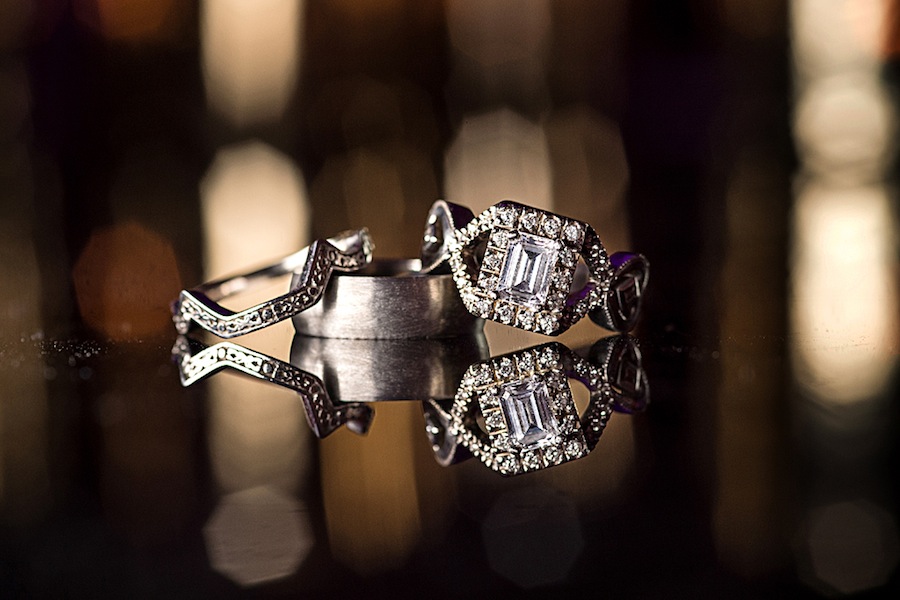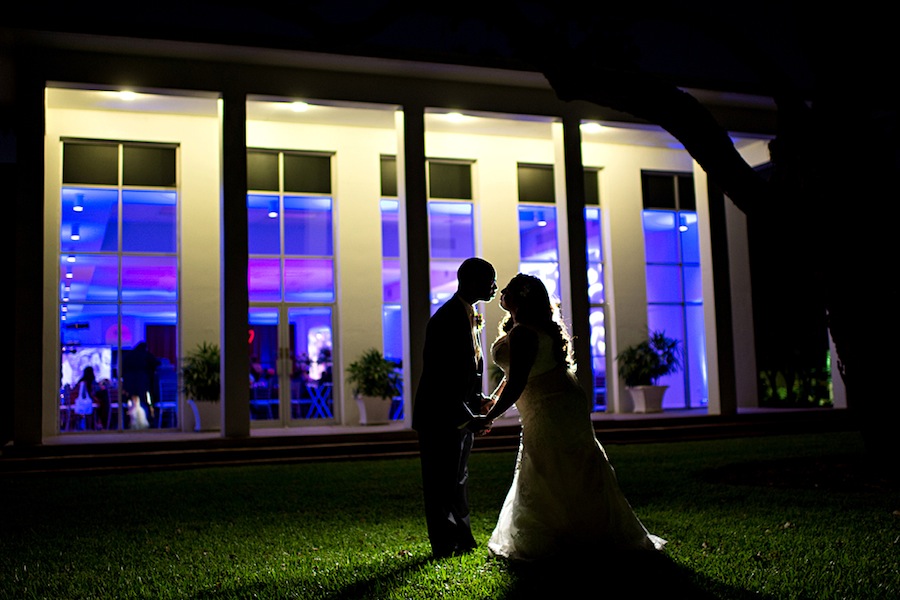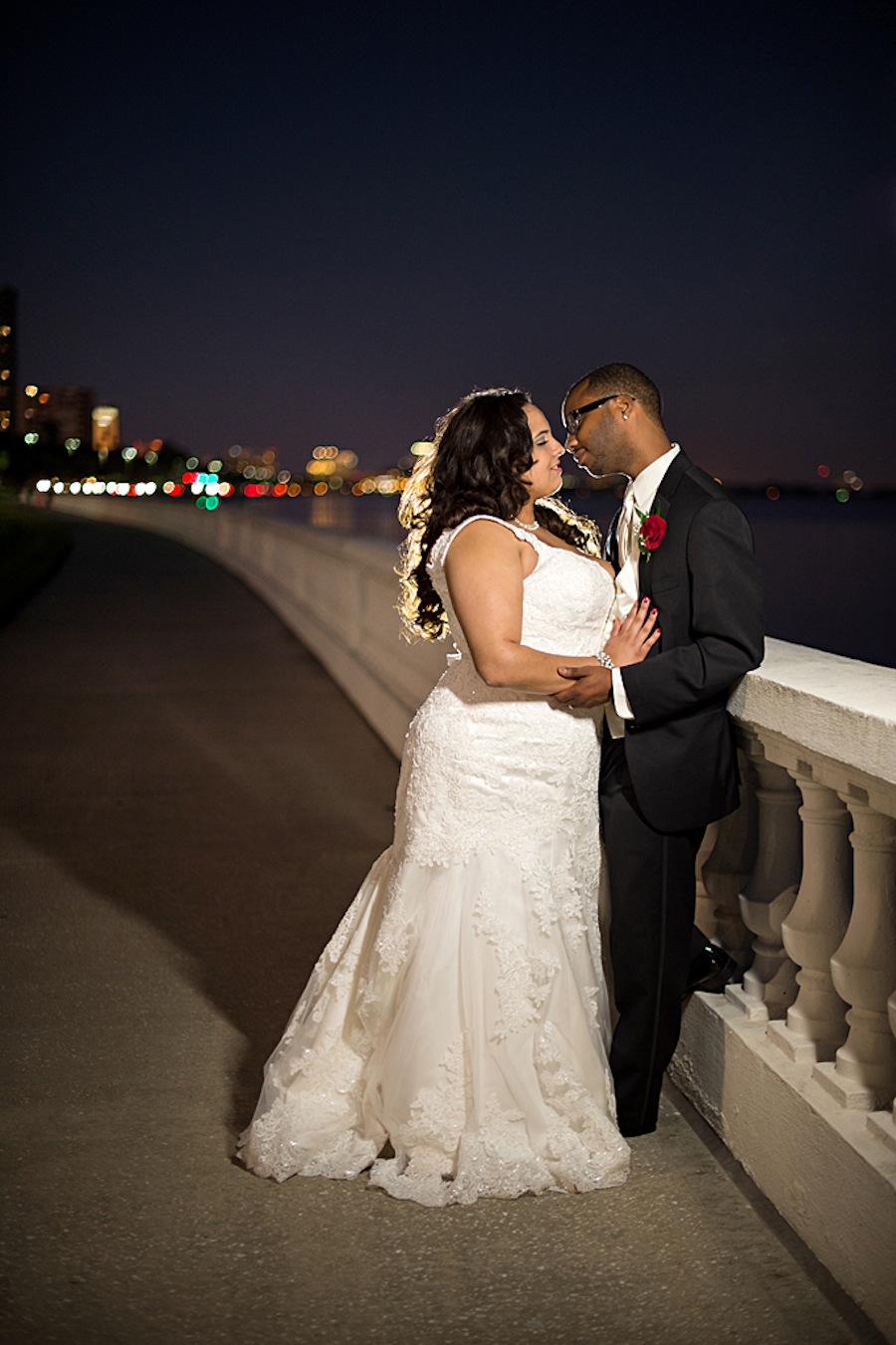 What advice would you give to other Tampa Bay Brides?
Hire a planner – take it from an organized person who is borderline OCD. You will need one.
Don't say yes to the first vendor. It is ok to look around and interview.
Hire a professional photographer that shares your vision to take great memory photos. You seriously do not know what is going on that day. Your photos allow you to look back and relive it.
Have fun. Things happen and it will never go perfectly smooth. Enjoy every little bit of it. Remember you're marrying your prince charming.
Ceremony and Reception Venue: Tampa Garden Club
Photographer: Corey Conroy Photography
Planner: Special Moments *Preferred Marry Me Tampa Bay Vendor
Florist: Iza's Flowers
Caterer: Delectables Fine Catering
Chiavari Chair Rentals: Signature Event Rentals
Cake: A Piece of Cake
DJ & Lighting: DJ Felix Event Productions
Officiant: Dr. Rev Gail Badger
Hair & Makeup: Destiny and Light Hair & Makeup

We are proud to have Special Moments as a Marry Me Tampa Bay member!