Florida Aquarium Wedding – Modern Tampa Destination Wedding

While weddings are a time to share one of the most meaningful times in a couple's life, they're also cause for celebration. Maegan and Jordan's destination at the Florida Aquarium was the perfect mix of symbolism and fun. Their wedding guests actually stayed on the dance floor until the lights came on!
Maegen and Jordan's Love Story:
Our love story began May 10, 2007. I was attending the University of Central Florida and made a quick weekend trip to my hometown of Ft. Myers, Florida. Jordan had recently graduated with his dentistry degree (DMD) from Nova Southeastern University and was living in the Fort Myers area. After meeting at a local bar, we decided to hang out the next day on Fort Myers Beach. 
Fast forward three years later…
We had made a joint decision that we were going to move from Florida to Austin, Texas. Before moving, we visited and went on a segway tour around the downtown Austin area in August 2010. After watching millions (and I mean literally, millions) of bats fly out from underneath the bridge, Jordan got down on one knee and asked me to marry him while I was whining that I was hungry and wanted to go eat!
With the help of Maegen's mother, the bride and groom planned a Tampa destination wedding at the Florida Aquarium.
"We chose the Florida Aquarium because when we met six years ago, we both lived in the Fort Myers area and the Aquarium was our first date. We both love waterlife and animals of all kinds, so we thought it was a perfect venue!" Maegen said. "My mom did the majority of the planning and according to her, the wedding coordinator and the food coordinator were like angels from heaven. They were so easy to work with and unbelievably helpful every step of the way."
Staying true to their personalities, Maegen and Jordan planned a symbolic destination wedding ceremony.
"As we do with everything else in our lives, we did it our way as Frank Sinatra so eloquently said!" the bride exclaimed. "We incorporated several components that meant a lot to us, by virtue of meaning that were heartfelt and spiritual. We used 'breaking the glass' as our way of creating a special moment and to show how fragile love can be."
Looking back, Maegen said one of her most memorable moments came just before she walked down the wedding aisle.
"[I'll never forget] when my beautiful, sweet baby girl came down the aisle in a wagon pulled by my sweet niece," the bride reminisced
When it came time for the wedding reception, the bride and groom wanted a "full-blown party."
"The DJ was incredible; he made the party!" Maegen gushed. "We danced until the lights came on!"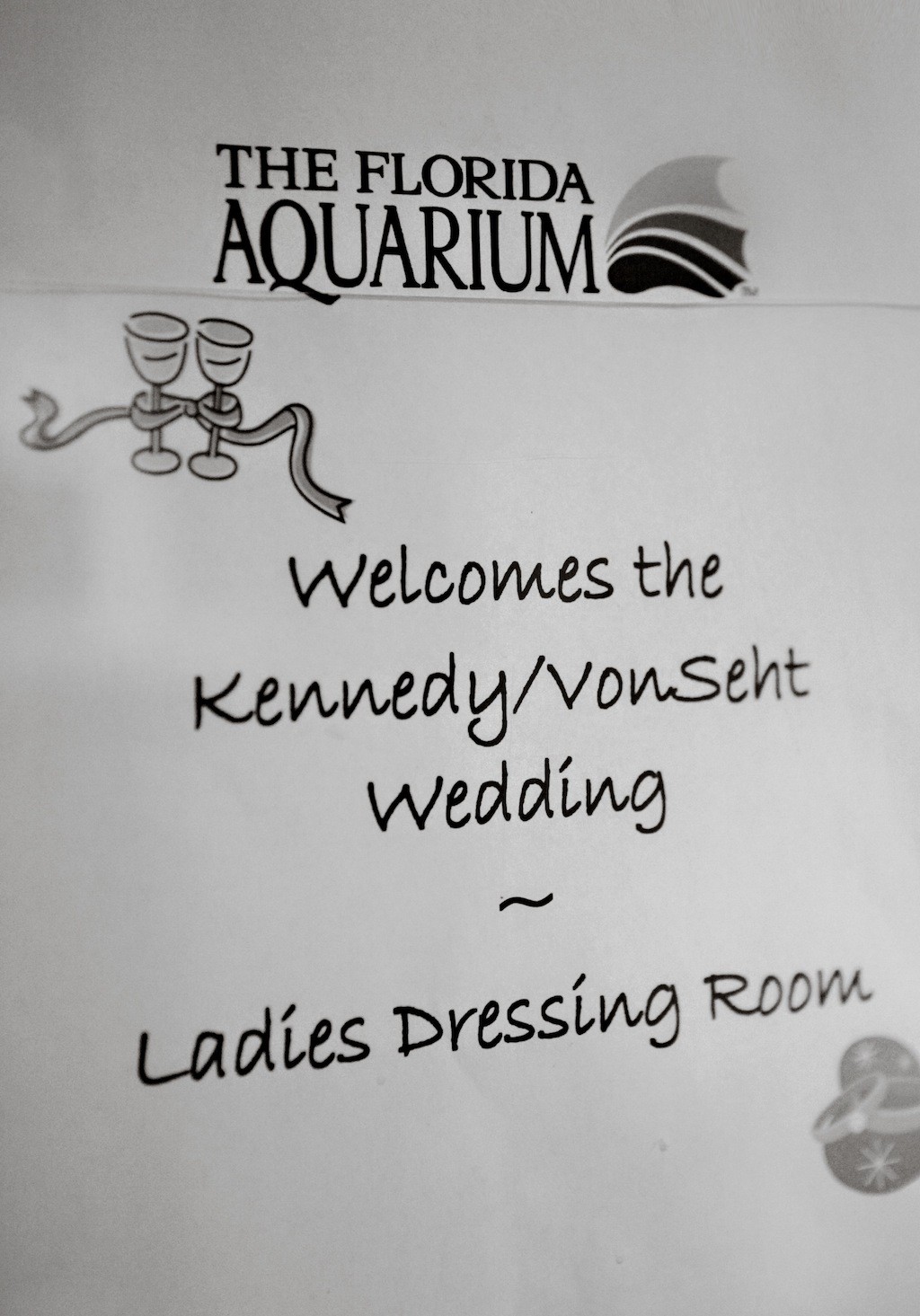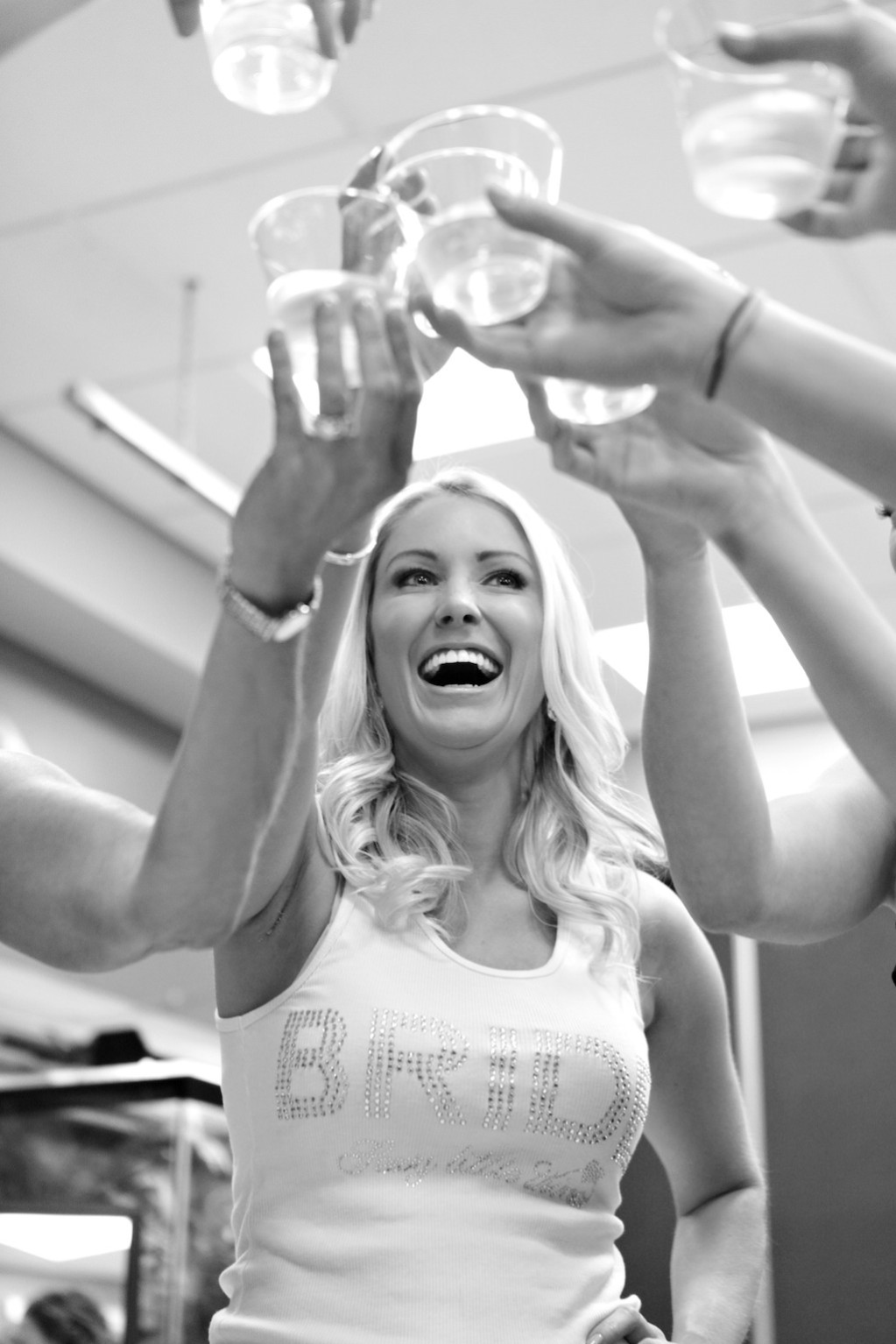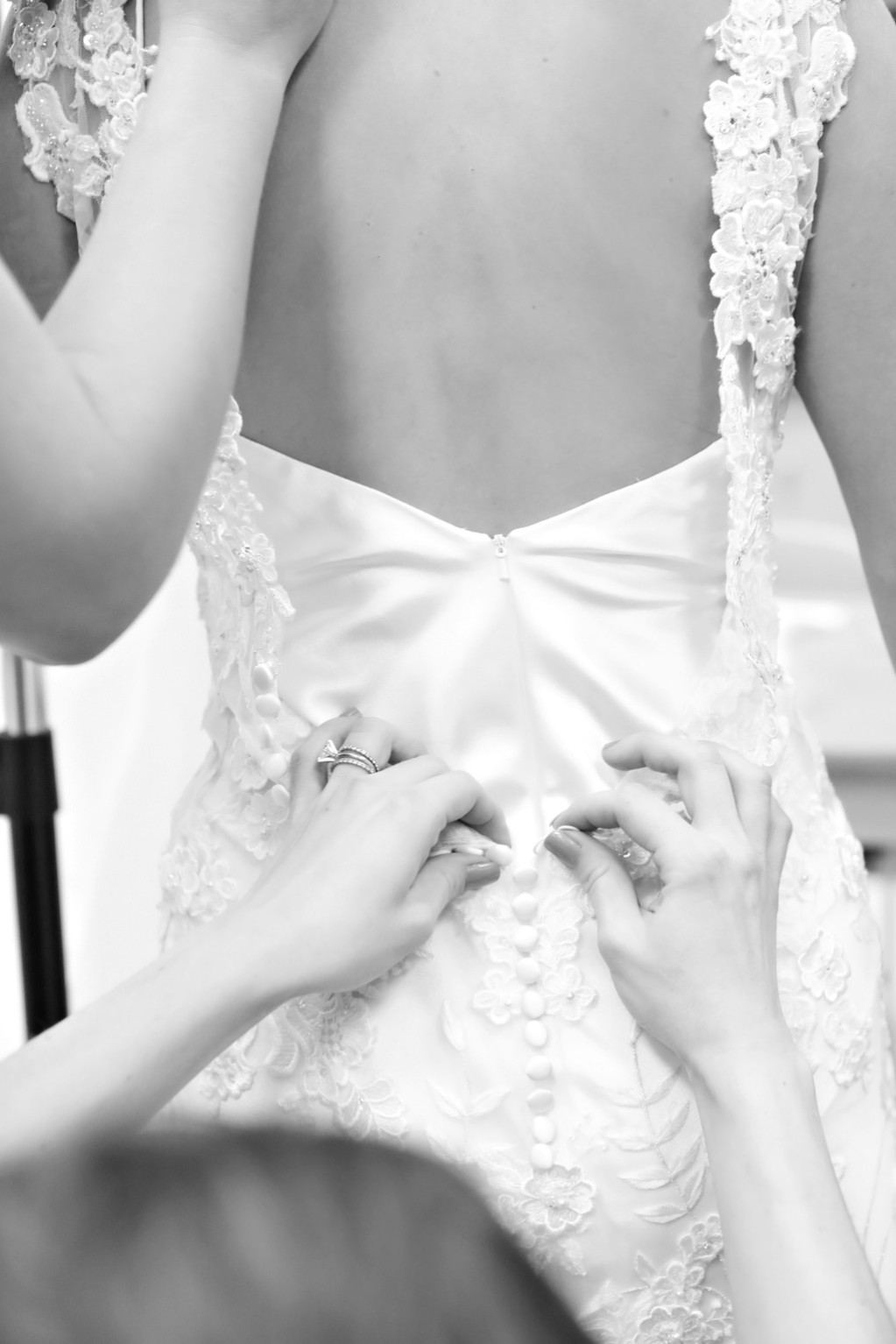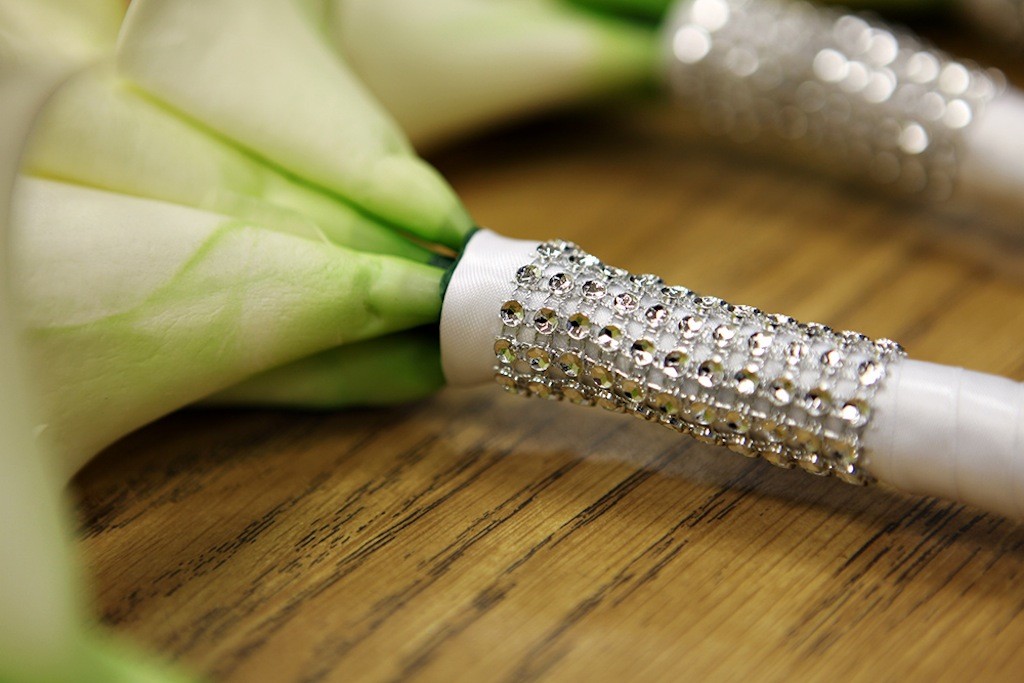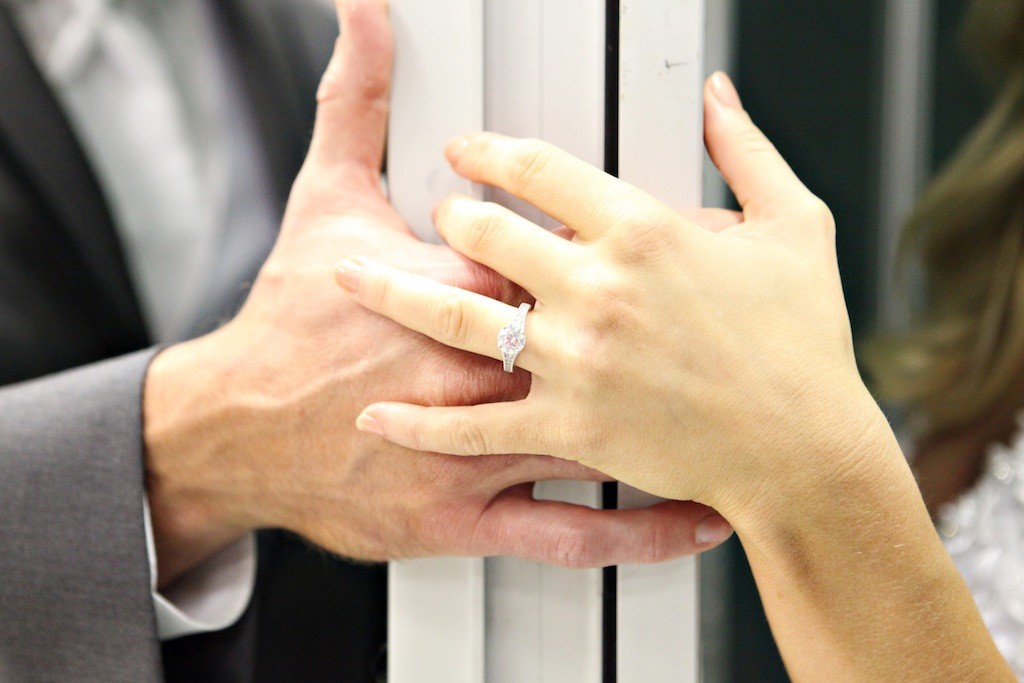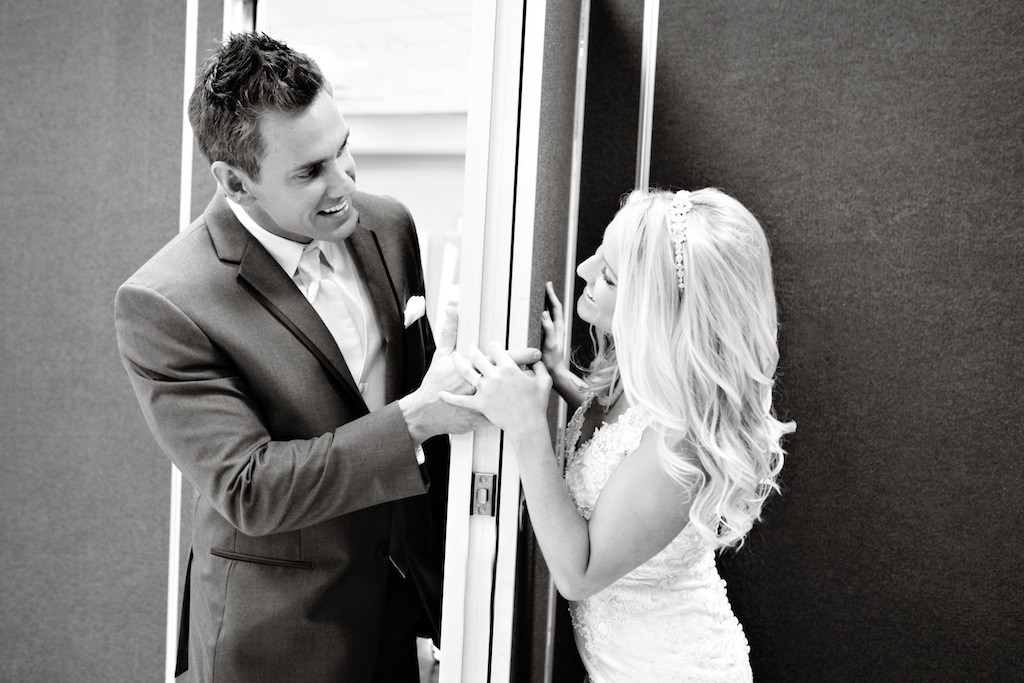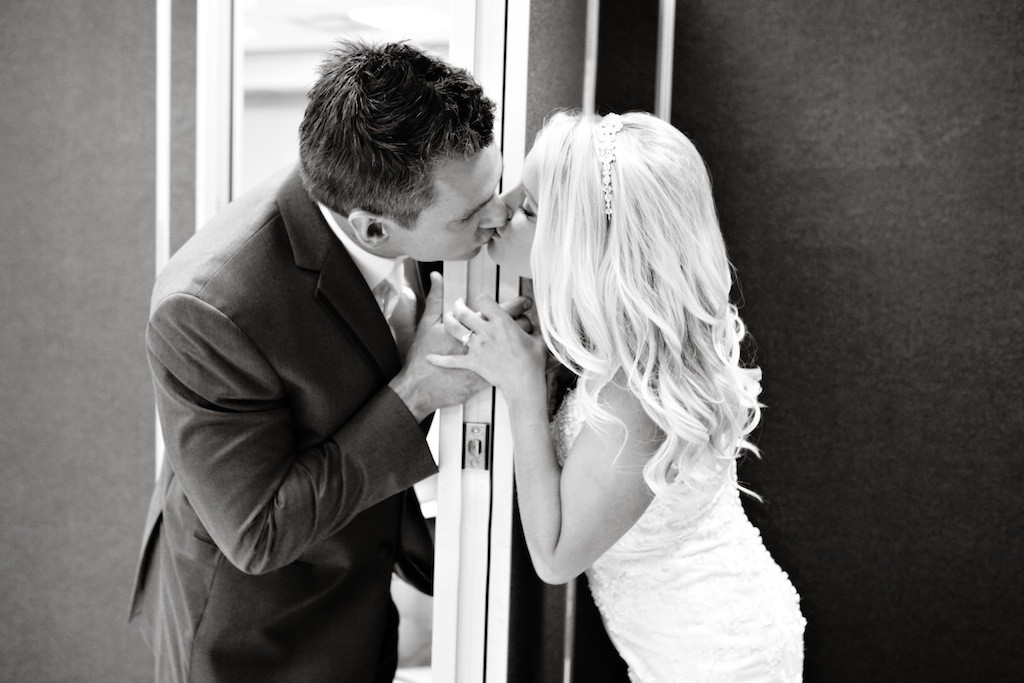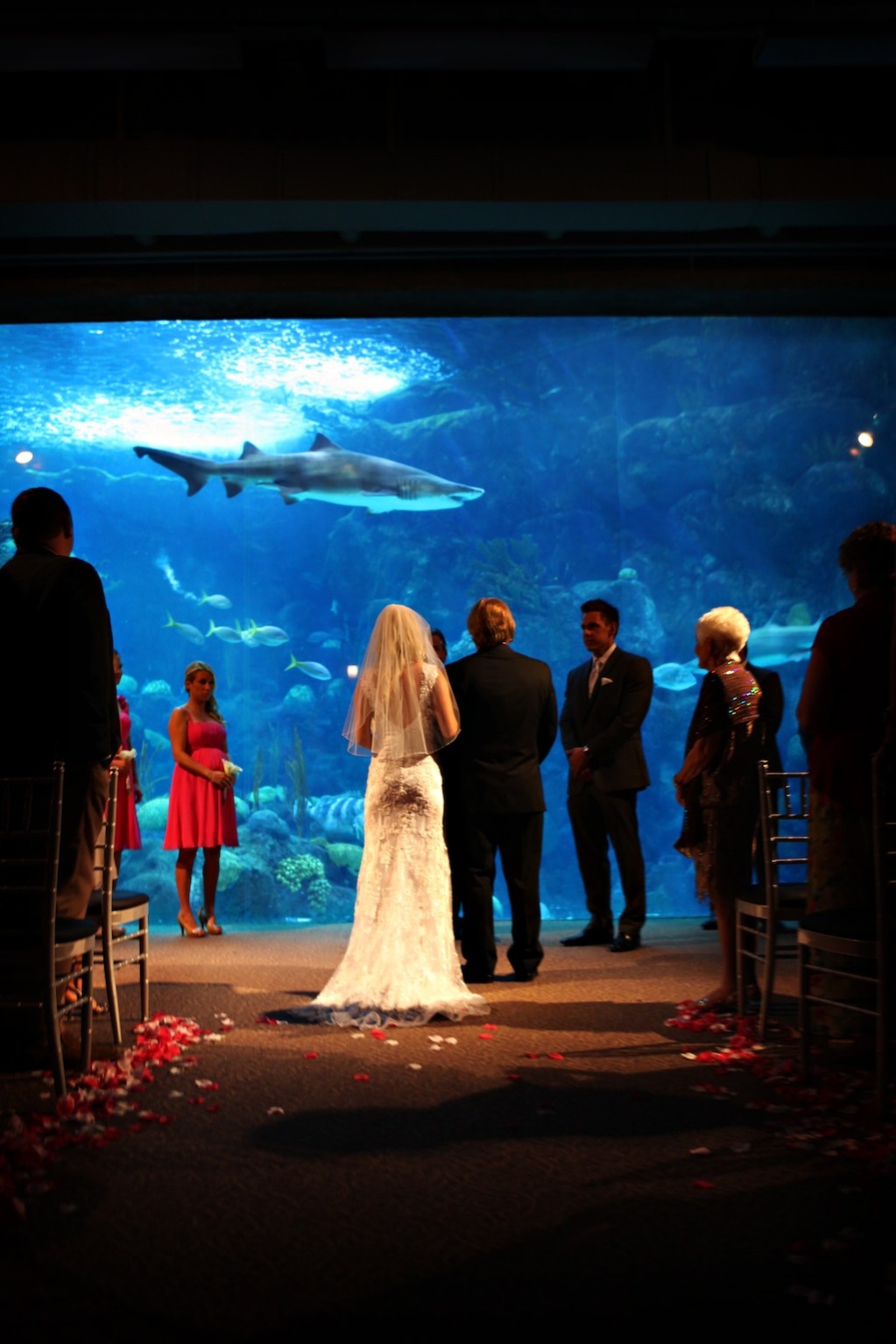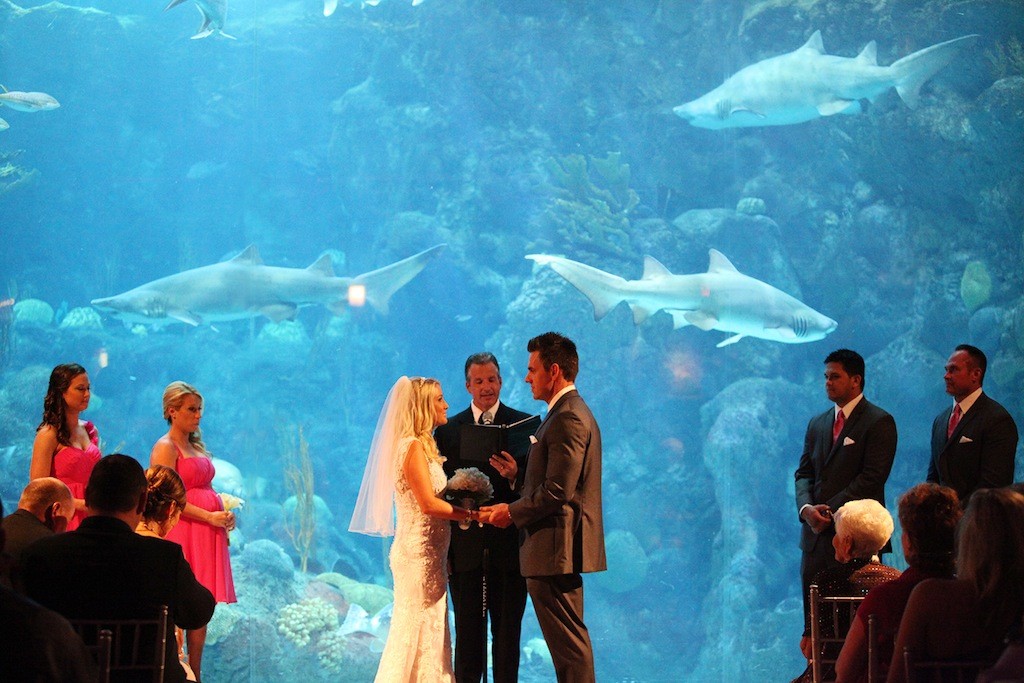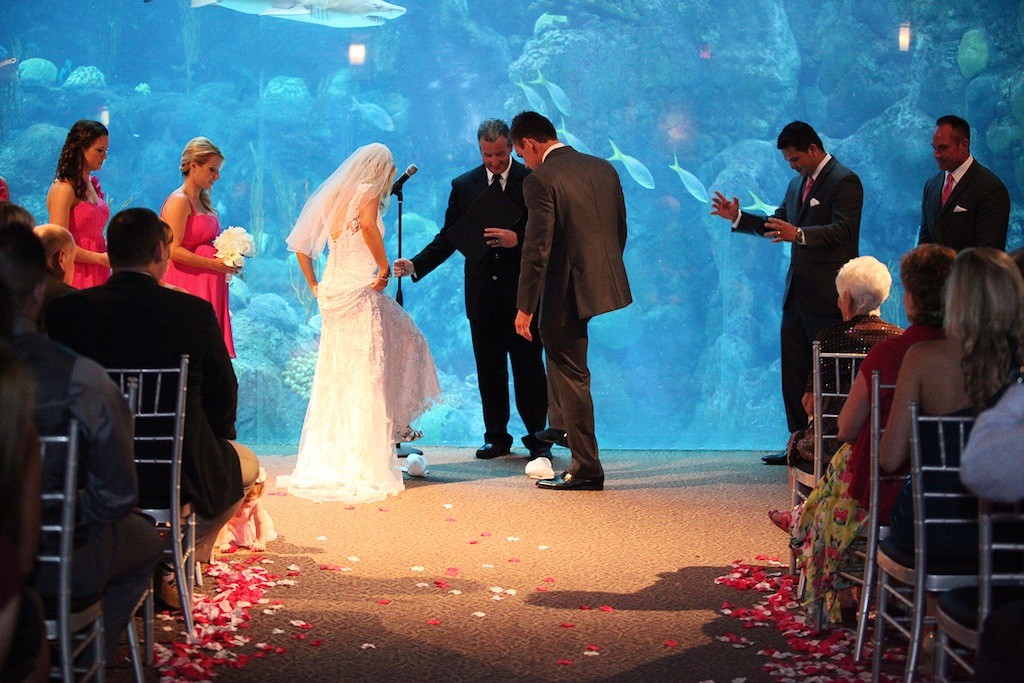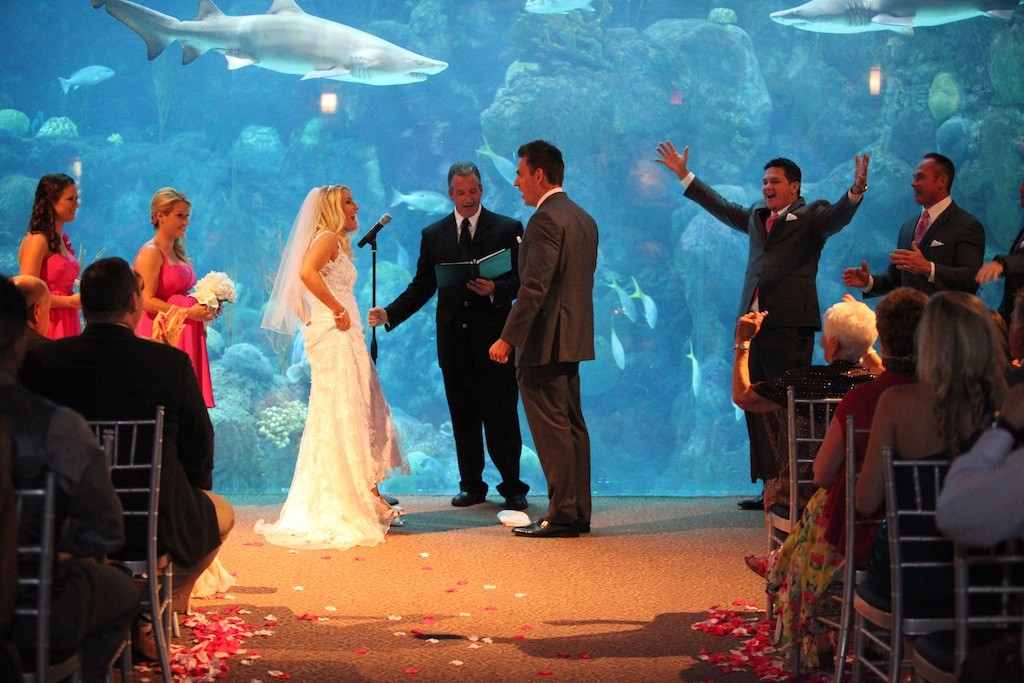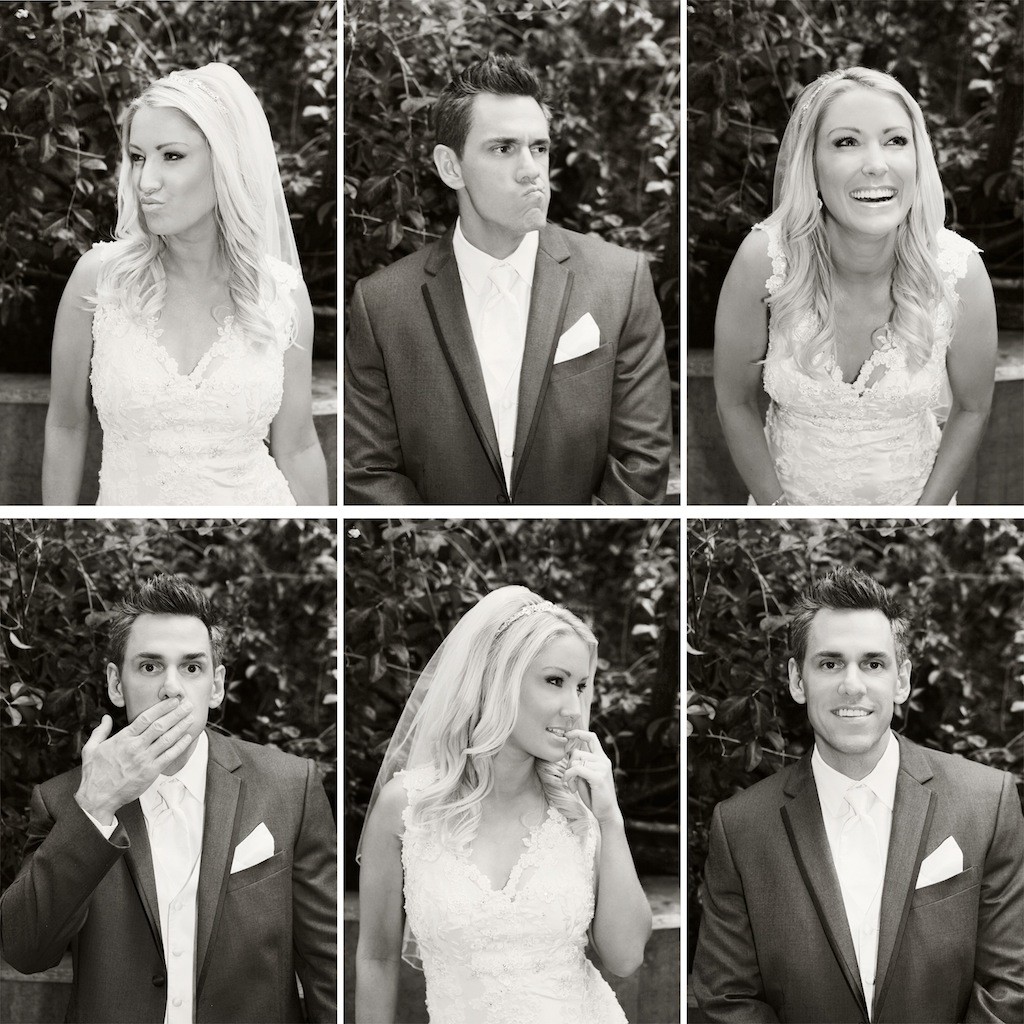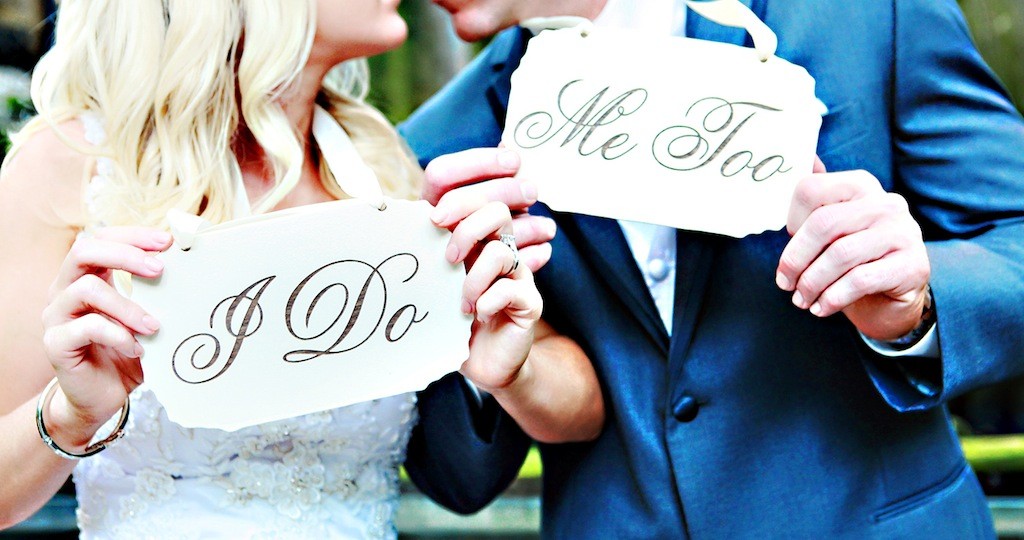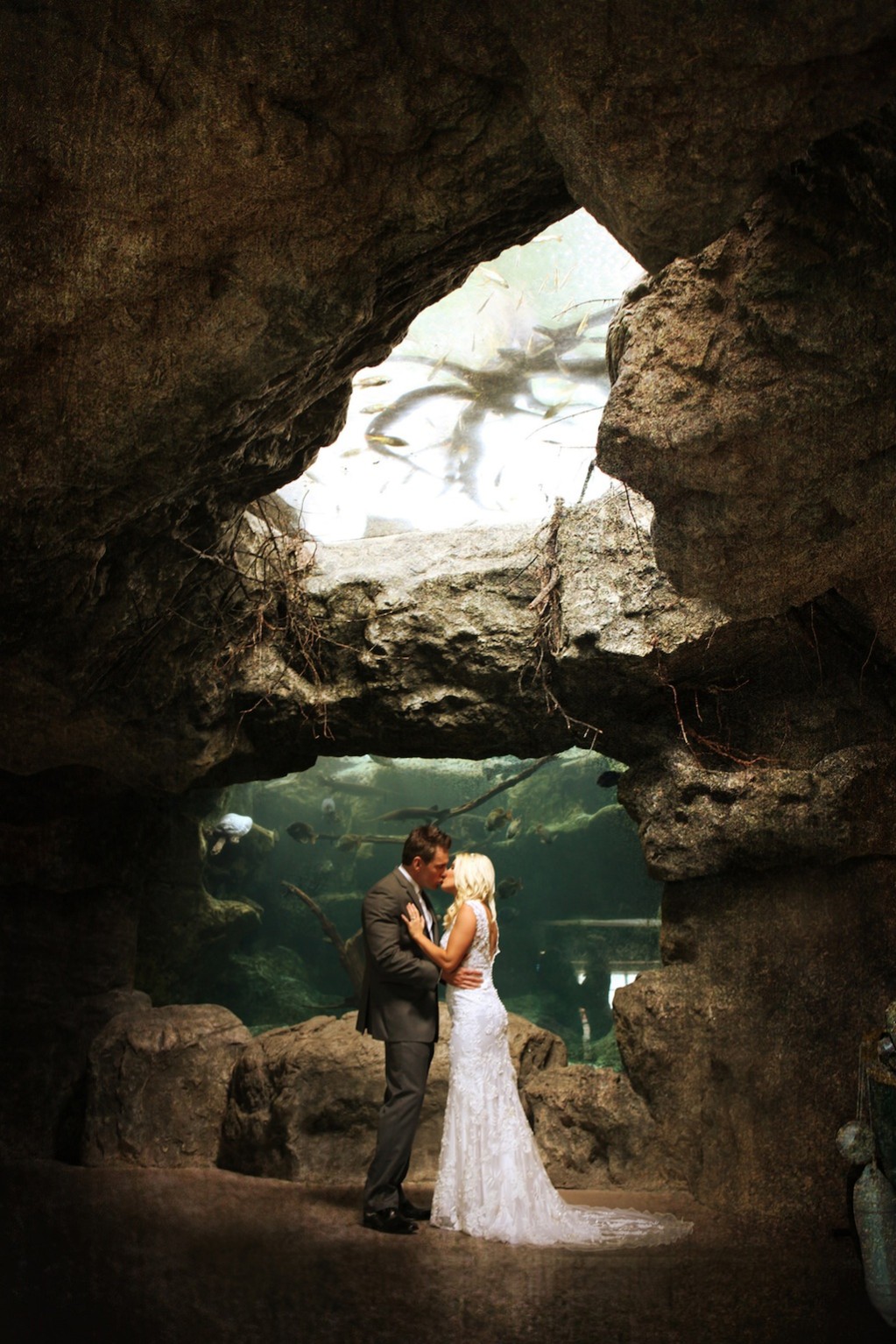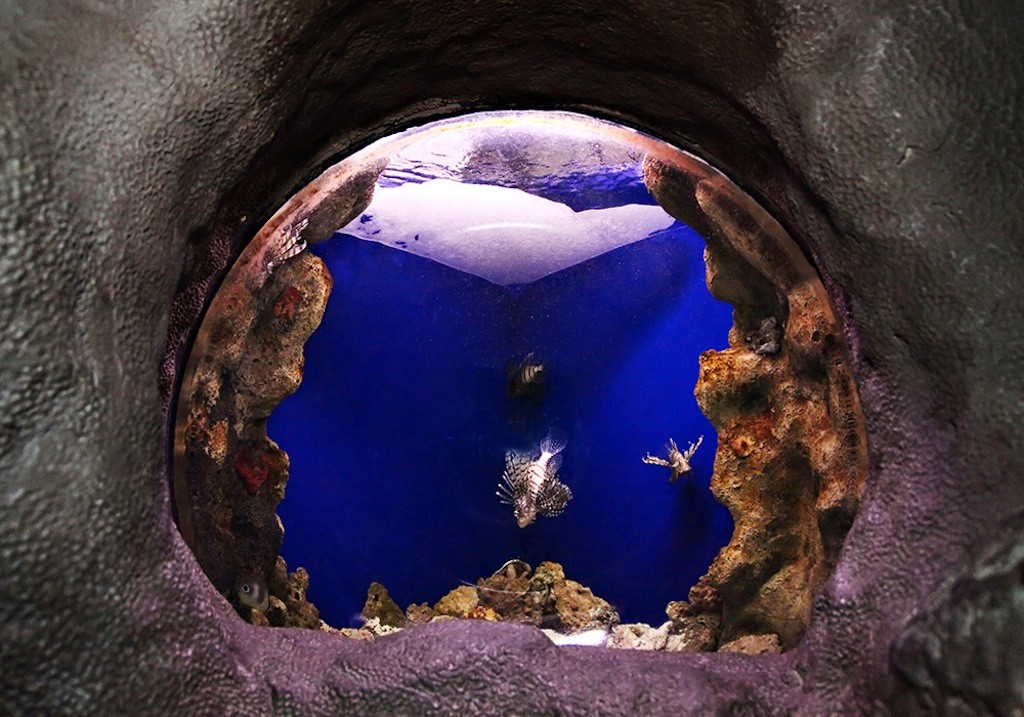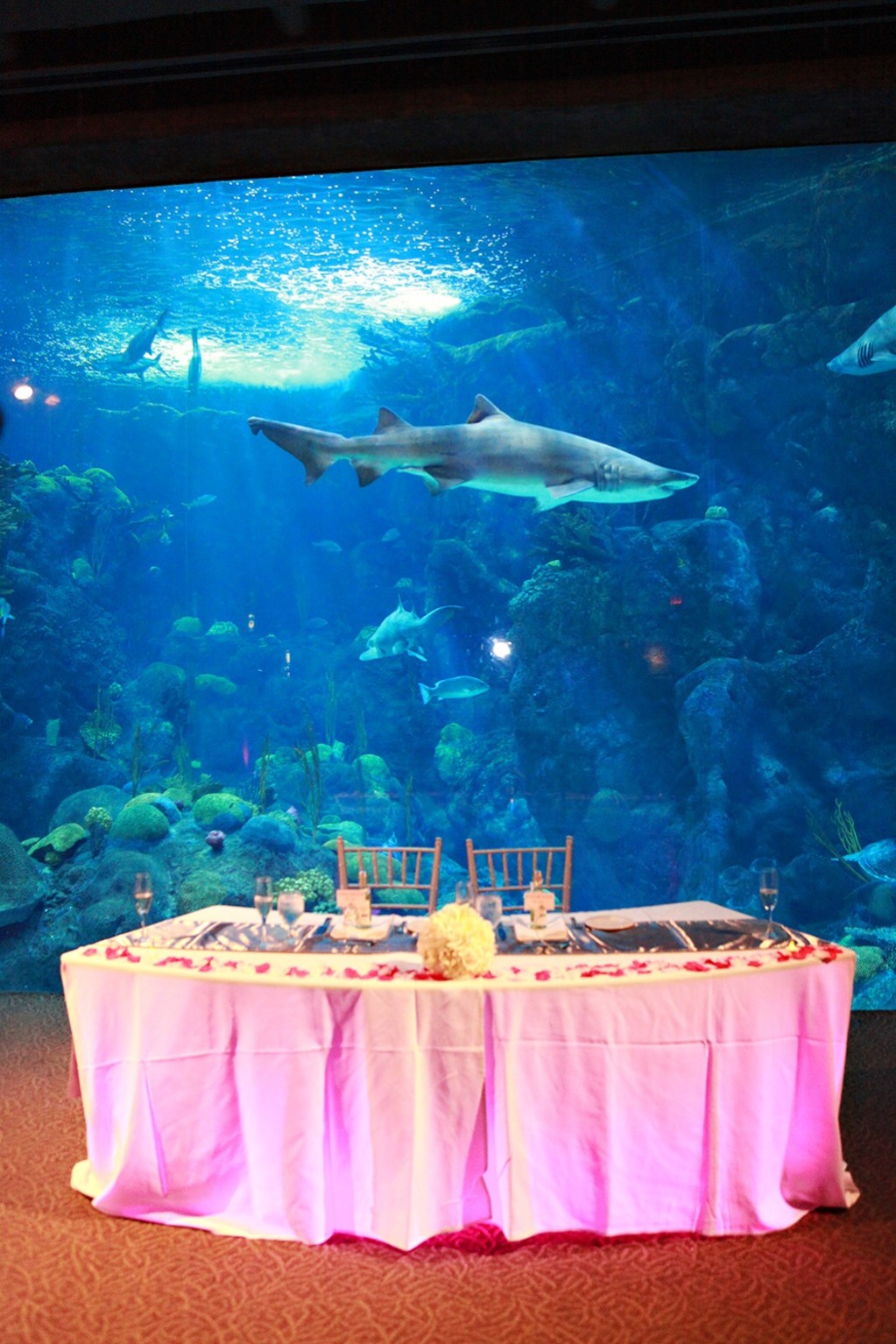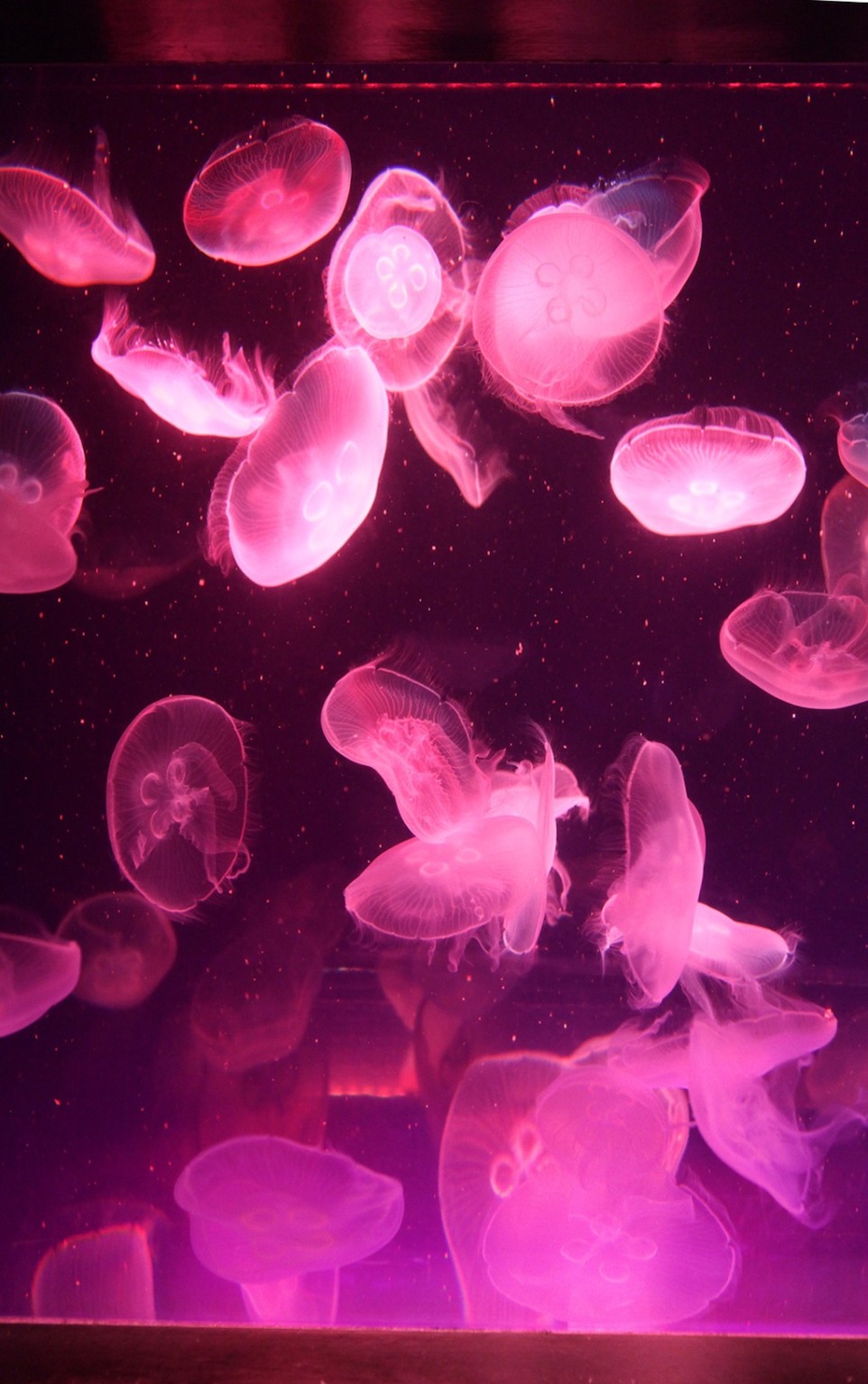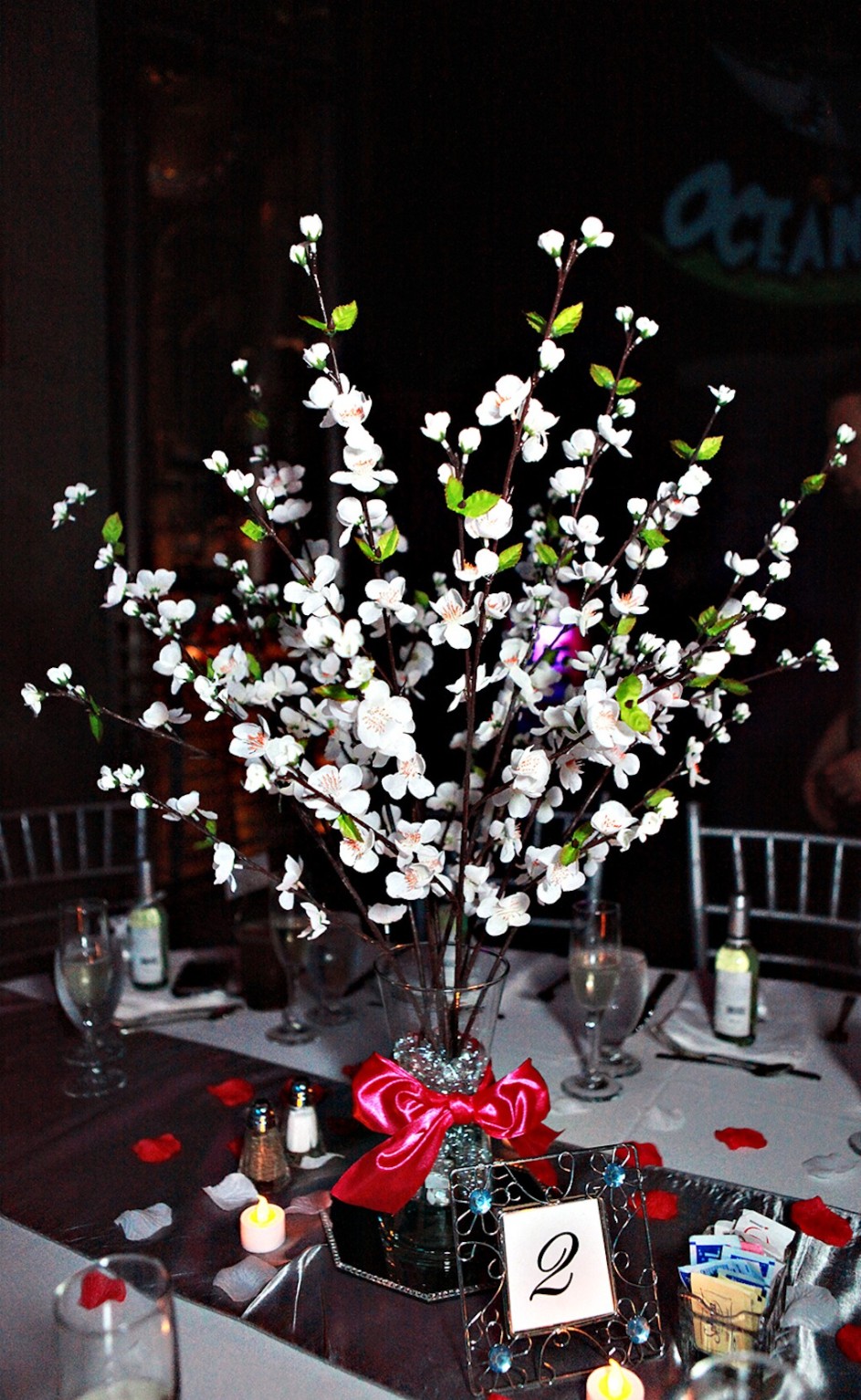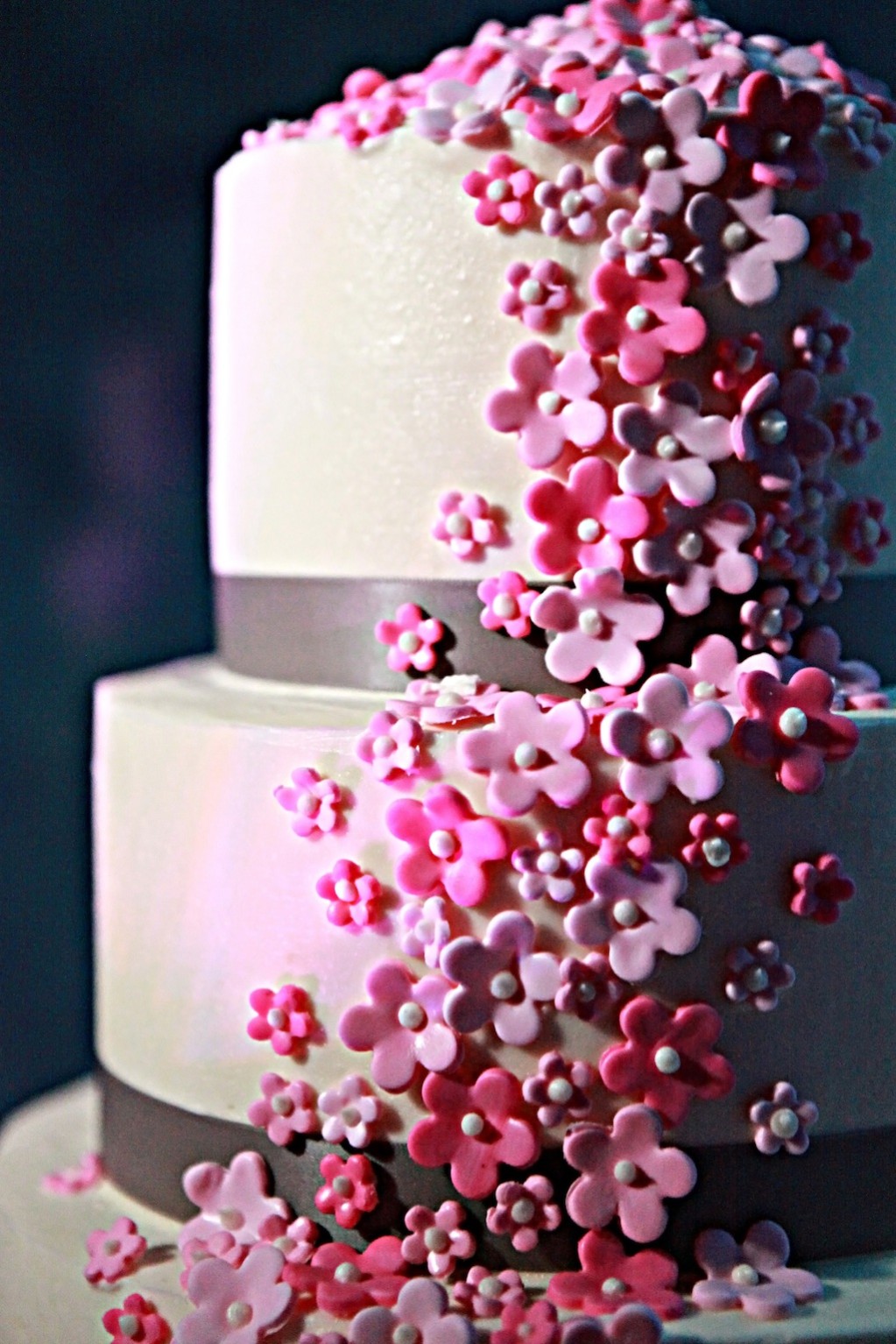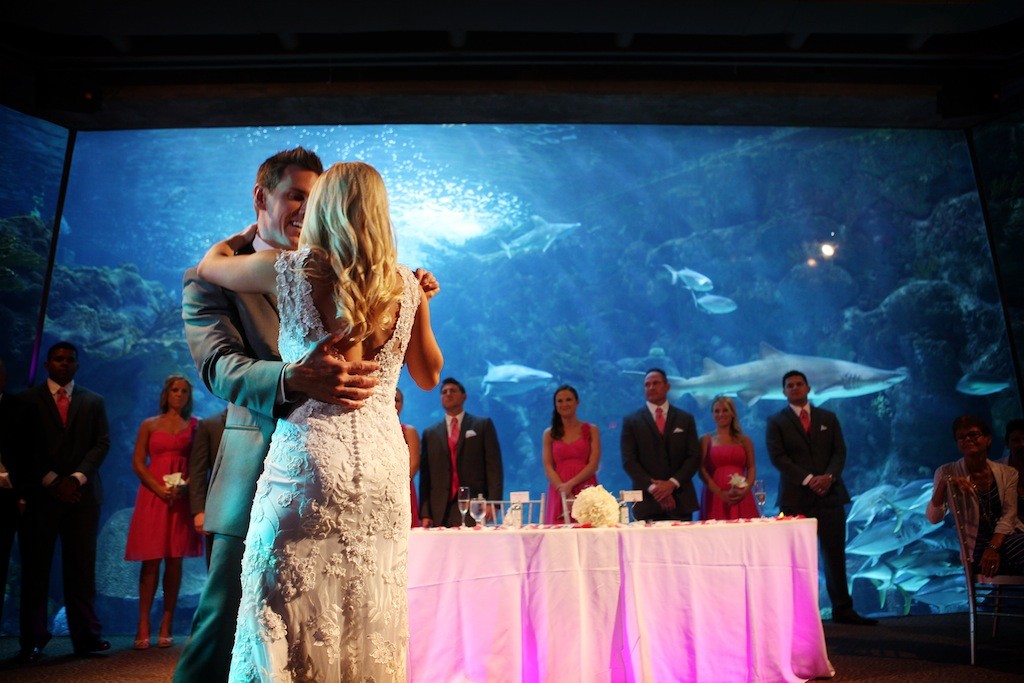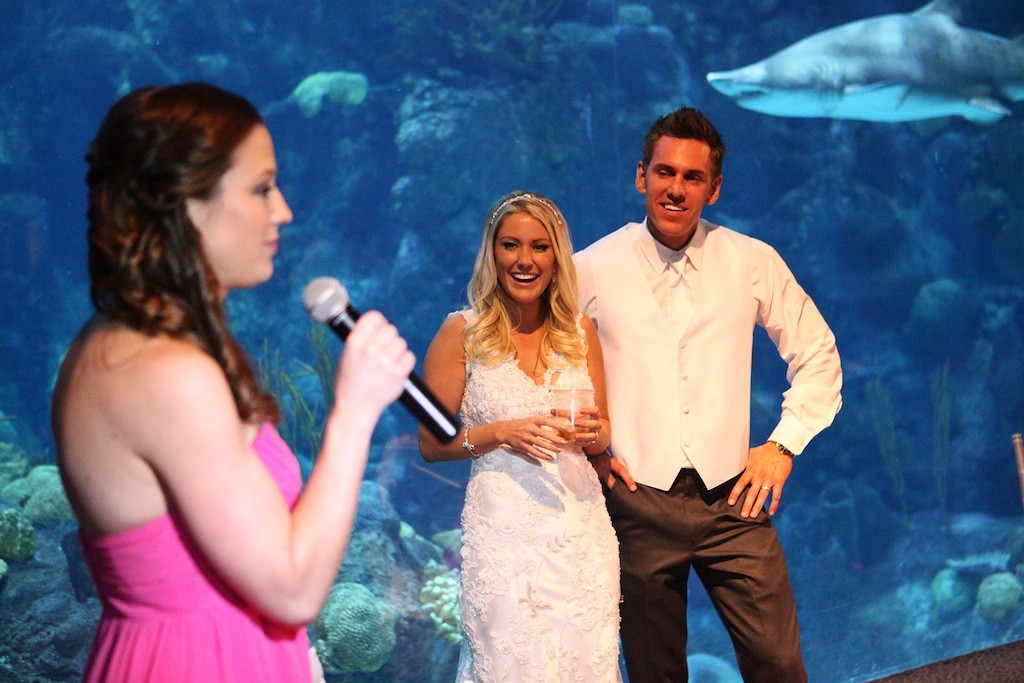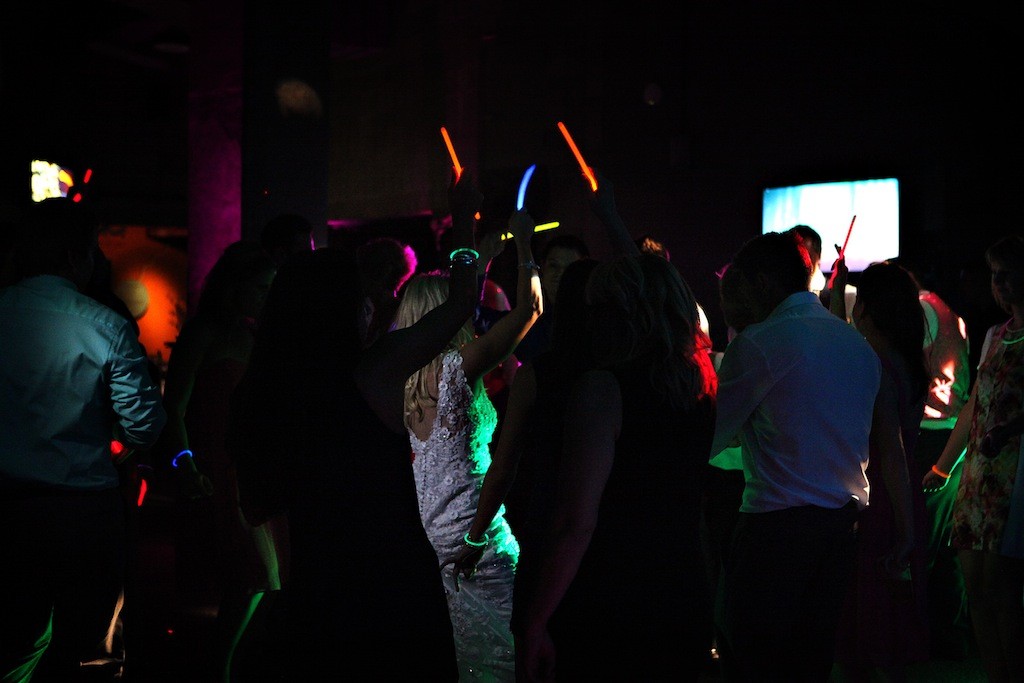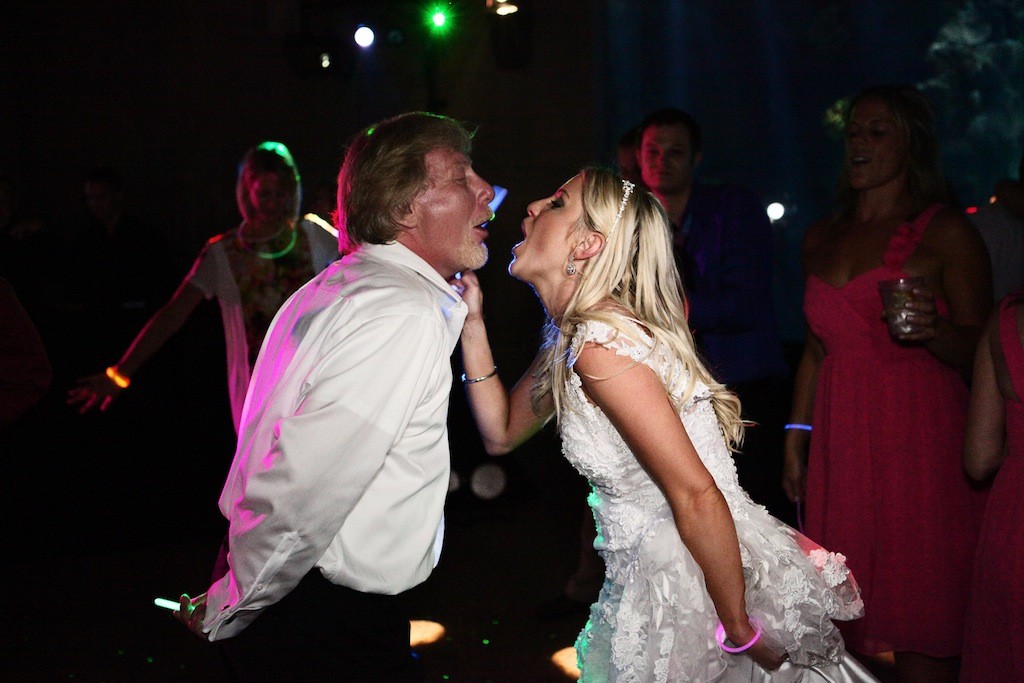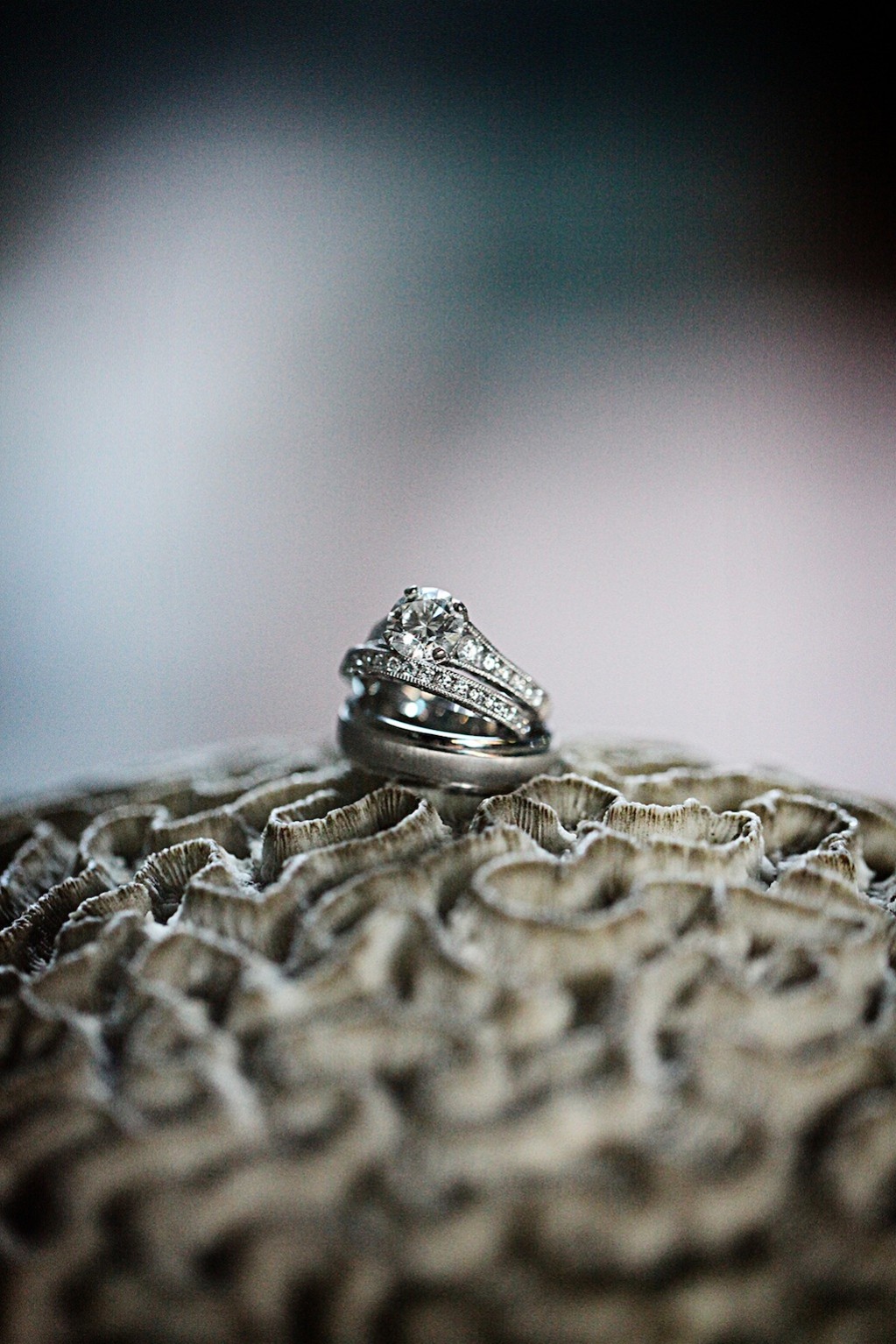 What advice would you give to other Tampa Bay Brides?
Use my vendors – honestly every one of them were great!
The Florida Aquarium is by far the most amazing place to get married!
Tampa Wedding Venue: Florida Aquarium
Tampa Wedding Photographer: Erica Blaine Photography
Tampa Wedding Videographer: The Wedding Video Group
Tampa Wedding Photo Booth: ShutterBooth
Tampa Wedding Cake: A Piece of Cake
Tampa Wedding DJ: DJ by CJ – John Strandberg
Tampa Wedding Officiant: Sensational Ceremonies – Chris Thomas
Tampa Wedding Hair & Makeup: Beautiful You
Tampa Wedding Dress: The Formal Spot
Tampa Wedding Invitations: minted.
Tampa Wedding Transportation: Blue One Transportation
We are proud to have the Florida Aquarium as a Marry Me Tampa Bay sponsor!
I Loved This Wedding!
Have the following Wedding Vendors Contact Me: