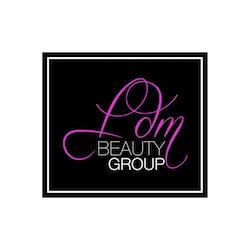 LDM Beauty Group is the premier makeup artistry team based in the Tampa Bay Florida area. We specialize in just about anything that includes cosmetics and the face (or body). But more specifically we focus on special occasion, wedding, fashion, production, stage and editorial makeup. We've worked with every ethnicity and have appropriate foundation shades for people of every color! And if you don't feel like this describes what you are looking for, contact us. If we can't help, we probably know someone who can. With the LDM Beauty Studio at the Rialto Theater or our on location services, we can accommodate any logistical need of our clients. Contact us today for your occasion!
[pp_gallery id="52870″]
Website | Facebook | Instagram
Our wedding make-up style is: 
Our style is your style. The job of a wedding makeup artist is to create the vision you have of the perfect wedding look. If you choose to do a trial with us, you'll have homework to do so that when you sit in the makeup chair, you and the artist can collaborate to create the look that is perfect for you. Wing tip liner and red lips, to barely there natural.
Our personality is:
According to the review of all the LDM Brides, we are Fun and Professional. This makes us happy because that's precisely what we want to be. It's a wonderful day full of laughs and tears and happy excited energy and we love to be a part of it. But we aren't there to gossip and drink champagne, we're there to make sure you all look your best and are done on time with no added stress or drama. We just build some good laughs right into the timeline!
We love providing wedding beauty services weddings because:
There's nothing more fulfilling than making someone else feel good. And that's our entire job description. What's not to love?!
What makes our business standout from other makeup artists is:
The personality, standards, and quality of artists is second to none. We are all triple threats- we can all do gorgeous makeup, we all hold ourselves to an extremely high standard of professionalism, and we are good, down to earth, drama free, genuine people.
Our pricing: 
Blushing Bride: $125
On Location Makeup Application for your wedding. Includes one consultation and 30 mile travel radius from the LDM Studio.
VIP Bride: $225
On Location Makeup Application for your wedding. Plus extended stay for touch ups before the ceremony and after the ceremony. Includes touch ups for the bride and anyone else who has had her makeup done by LDM. Includes one consultation and 30 mile travel radius from the LDM Studio.
Celebrity Bride: $350
On Location Makeup application for your Wedding, and 3 other Wedding related events. Includes one consultation and 30 mile travel radius from the LDM Studio for all four events.
Consultations: $60 / person.
1) Price is for a second consultation for the client who has booked services. 2) Price is for first consultation if client does not book services. 3) Price is for a consultation for anyone associated with the bridal party. All consultations are done at the LDM Studio. See Map below.
Bridal Entourage: $80/person
On Location Makeup application for anyone associated with the Bride on the Wedding Day.
Princess Treatment: $30.
On Location Makeup application on Wedding Day for girls under 13 yrs old and under.
Tattoo Cover: $50
Starting Price. Pricing depends on size and depth of color. Please contact for more information.
Man's Big Day: $30
Grooming for any male associated with the Wedding party.
Our Associations/Awards:
6 years Best of Weddings: The Knot
5 Years Best of Weddings: Wedding Wire
I want to learn more about hair and makeup services from LDM Beauty Group
Featured LDM Beauty Group Weddings on Marry Me Tampa Bay: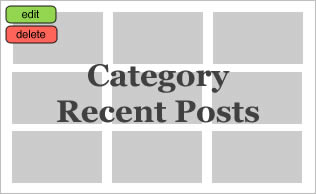 Featured weddings on Marry Me Tampa Bay
LDM Beauty Group Reviews From Marry Me Tampa Bay Couples:
"The exchanging of our vows was the moment it all came to life. The limo ride from the church to the Vinoy was also memorable. We decided to have the limo to ourselves while our bridal party was in a separate vehicle. It was important for us to have some time alone to digest the first half (ceremony) of our day. We also knew the next four hours would be fun-filled but crazy, so a little quiet time to decompress was nice." -Sonia and L.J. | Blush Pink and Gold Downtown St. Pete Wedding
"We knew and trusted Lindsay of LDM Beauty Group to make us look like us, only even better. I wouldn't use anyone else!" -Jamie and Tony | Charcoal and Merlot Downtown Tampa Wedding
"Lindsay is a friend first, who told me she was doing my makeup as soon as we got engaged. I didn't have a choice in the matter, but I didn't need one because she is great at what she does, and I would have selected her anyway!" -Jennifer and Joey | Black and Ivory Vintage Glam South Tampa Wedding
"As much as I love makeup, I actually didn't go into my consulting appointment with much inspiration. I wanted the artist to surprise me by giving me her best glowing bridal look given my features. Lindsay [of Lindsay Does Makeup] was recommended to me by another makeup artist my mom used. I booked a consultation with Lindsay and loved my look so much that I immediately booked her for myself and bridesmaids. She did an amazing job the day of and was so kind to stay with me until after the ceremony for touch-ups because I cried four times (hard ugly cry), yes four times!" -Lindsey and Spencer | Boho Downtown Tampa Lindsay Does Makeup Wedding
"Nicole from Lindsay Does Makeup was my artist, and she listened to everything I wanted and made me feel comfortable. She was super sweet and more than just my makeup artist; I was so glad to have her there for the day." -Romina and Armando | Traditional Blush, Ivory and Gold Lindsay Does Makeup Wedding at Countryside Country Club
I'd Like to Connect with LDM Beauty Group
---
As Seen on Marry Me Tampa Bay