Romina and Armando's Clearwater wedding focused on two important elements that were reflections of their personalities: entertainment and food.
"Armando loves food, and on top of that, food is a very important part in Albanian culture, especially at weddings. The food at Countryside Country Club was the main reason we chose our venue. Everyone raved about it!" the bride gushed. "On top of the hors d'oeuvres that were ordered, we also added spanakopitas and brought in baklava, a traditional Albanian dessert."
The Clearwater couple welcomed guests from all over the world to their ivory, blush and gold country club wedding.
"Our wedding was meant to be fun and traditional and a party for everyone. We had lots of family and friends fly out from New York, Chicago and London to make it to our special day," Romina shared. "We had an Albanian live singer who stole the show, Frederik Ndoci, as well as a DJ. Everyone was constantly dancing the entire night." 
Looking back, one of the bride's most memorable moments was seeing her husband for the first time on her wedding day.
"The first look was very special. There was no one else around but the photographer and videographer capturing this special moment," Romina reminisced.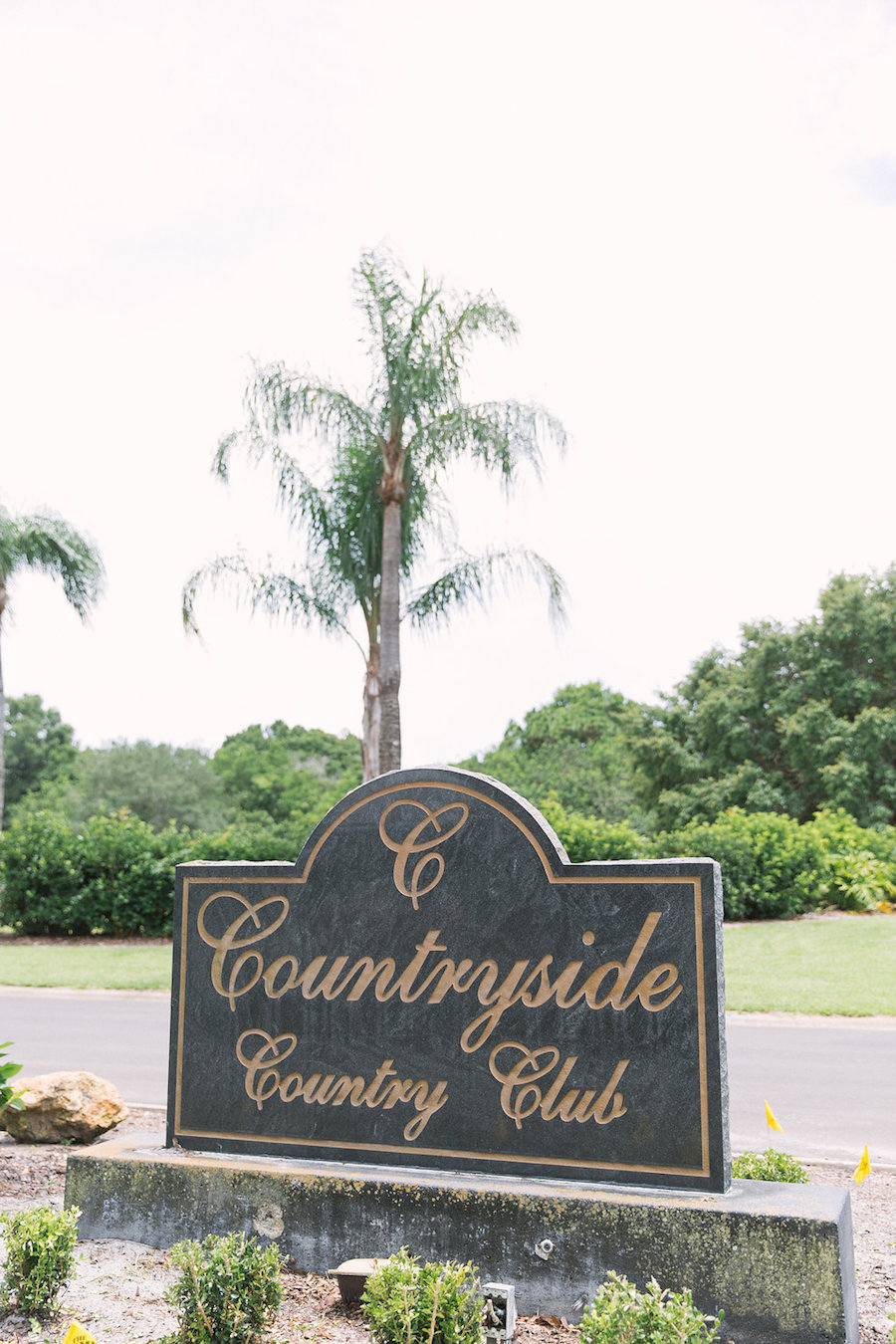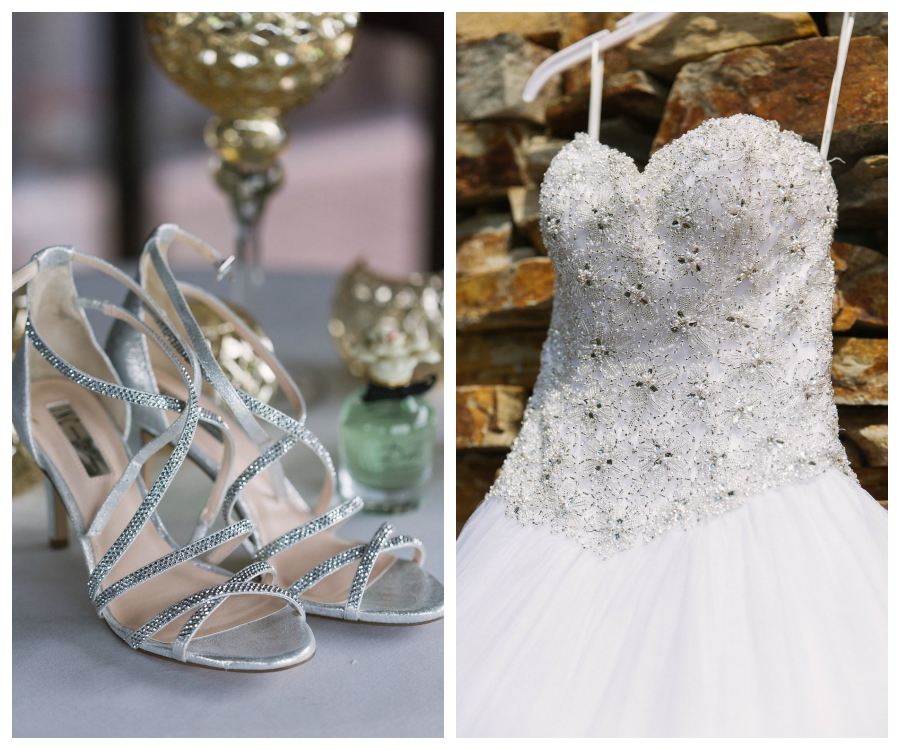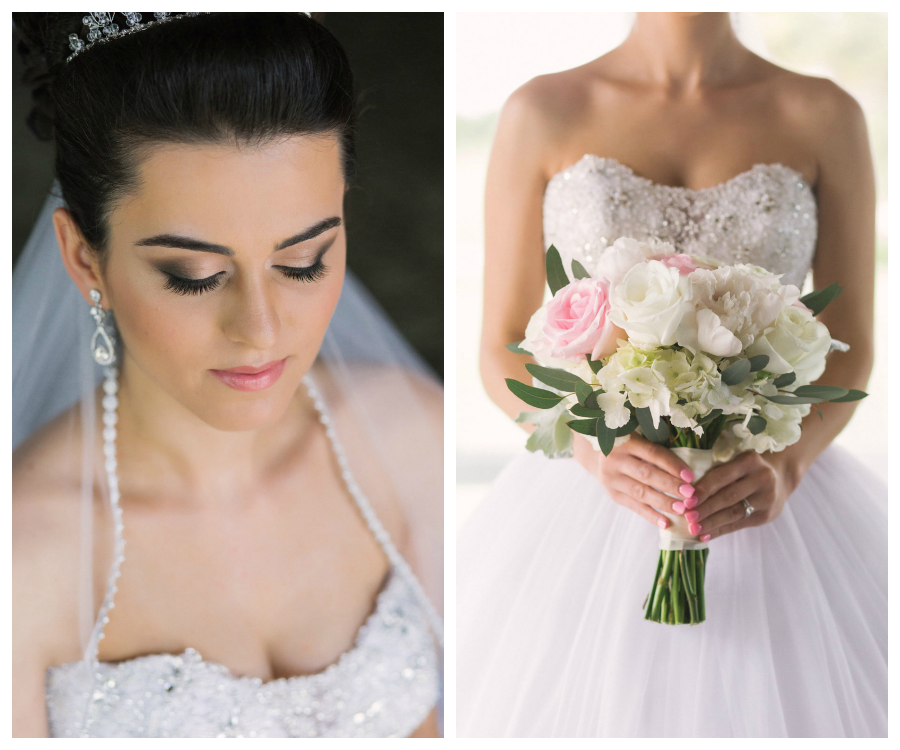 What did you look for in a makeup artist?
Nicole from Lindsay Does Makeup was my artist, and she listened to everything I wanted and made me feel comfortable. She was super sweet and more than just my makeup artist; I was so glad to have her there for the day.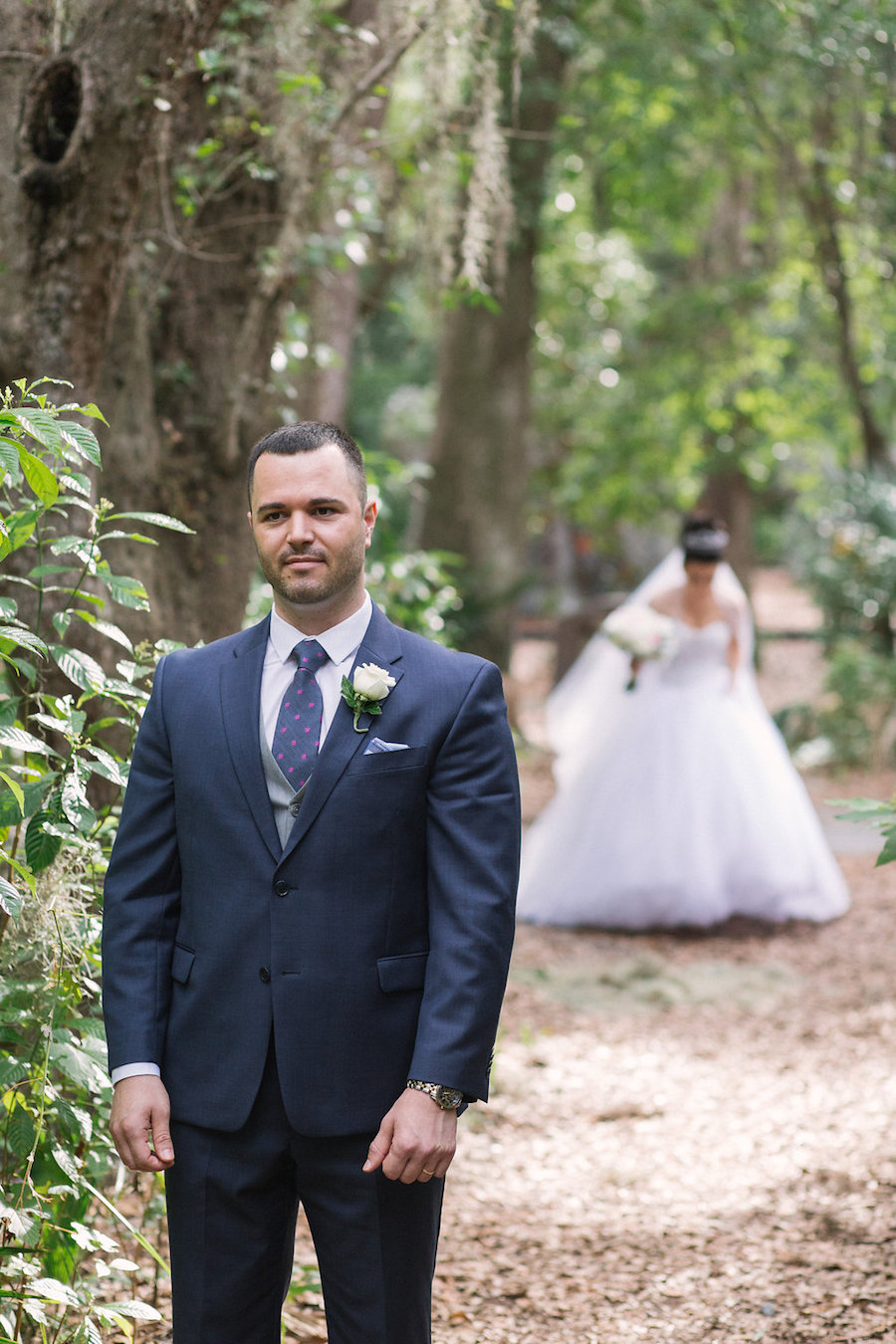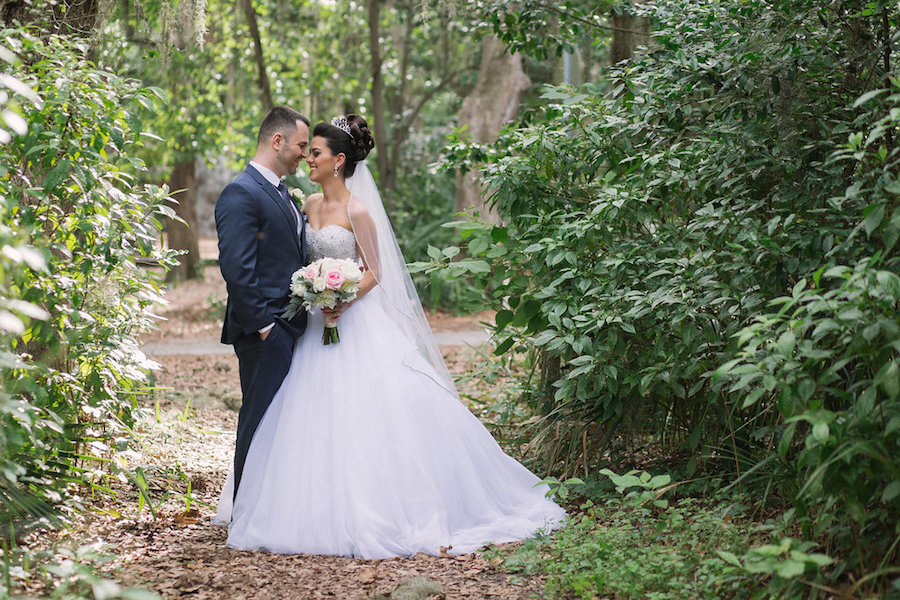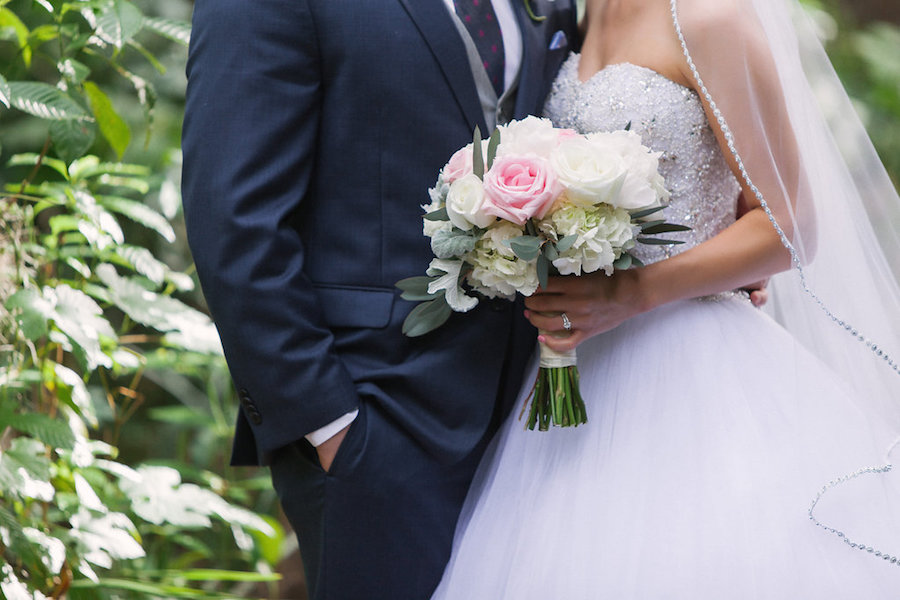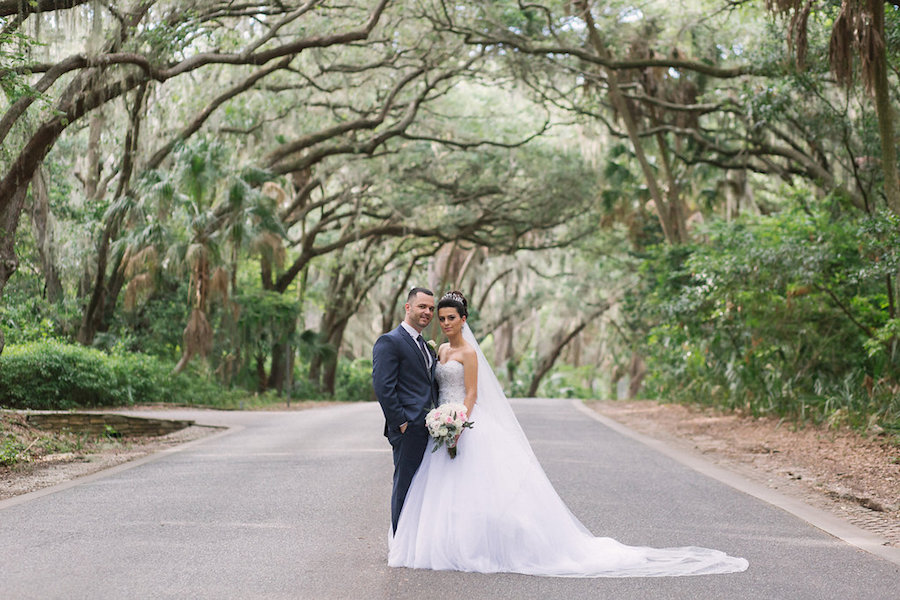 The Proposal: 
Initially, Armando had it planned to take me out to a romantic dinner, but once he went and picked up the ring he couldn't wait! The proposal took place at sunset by the Causeway Beach. It was very spontaneous and romantic.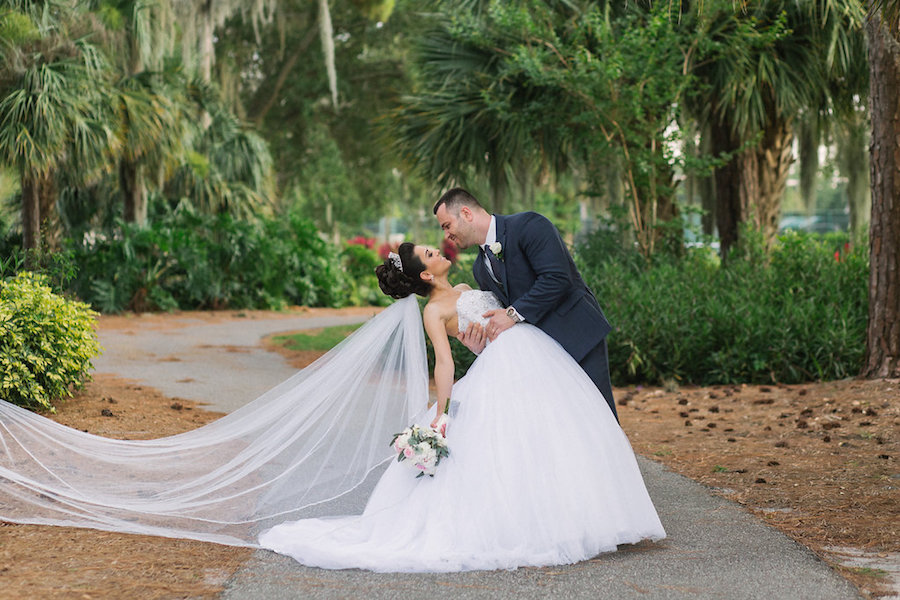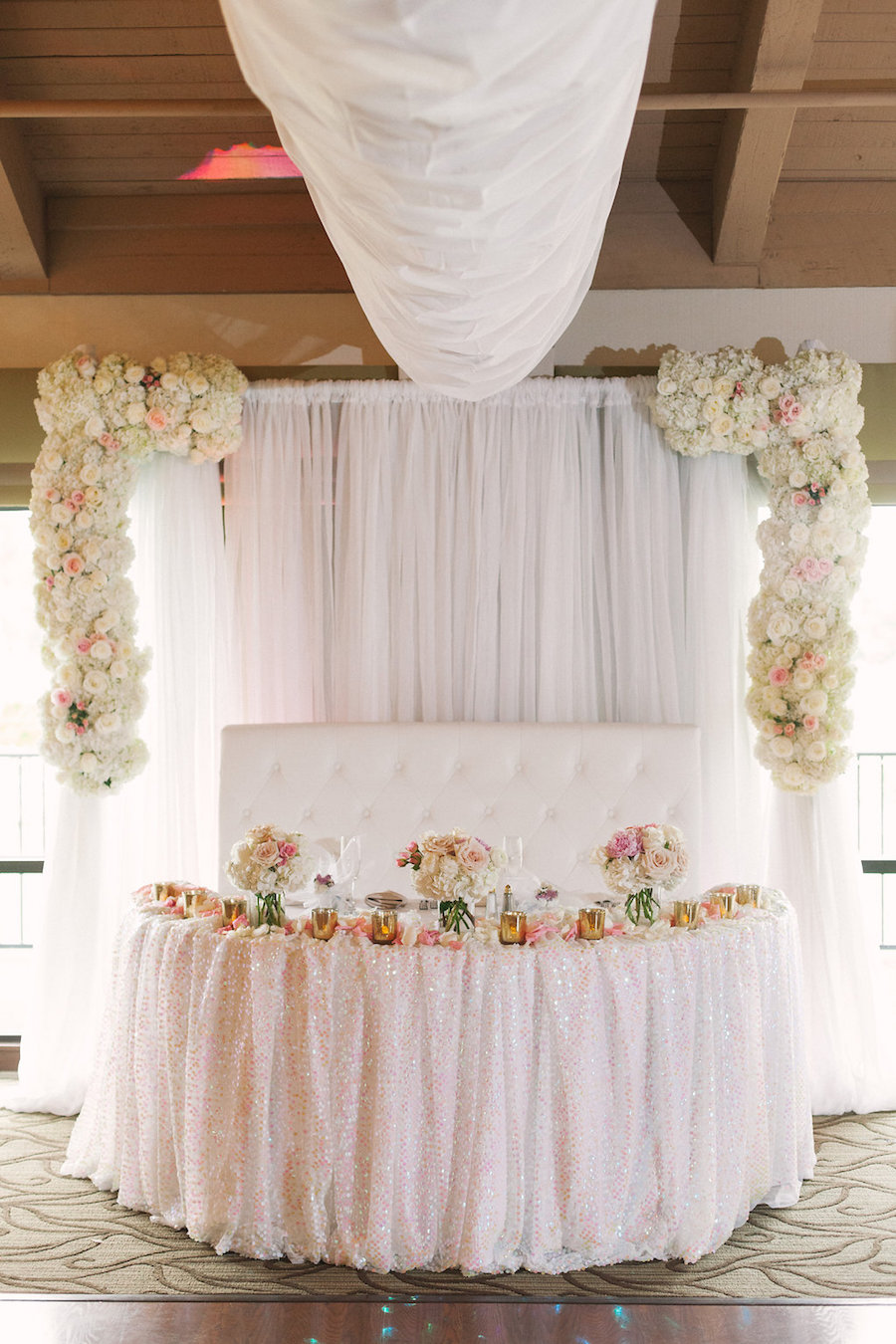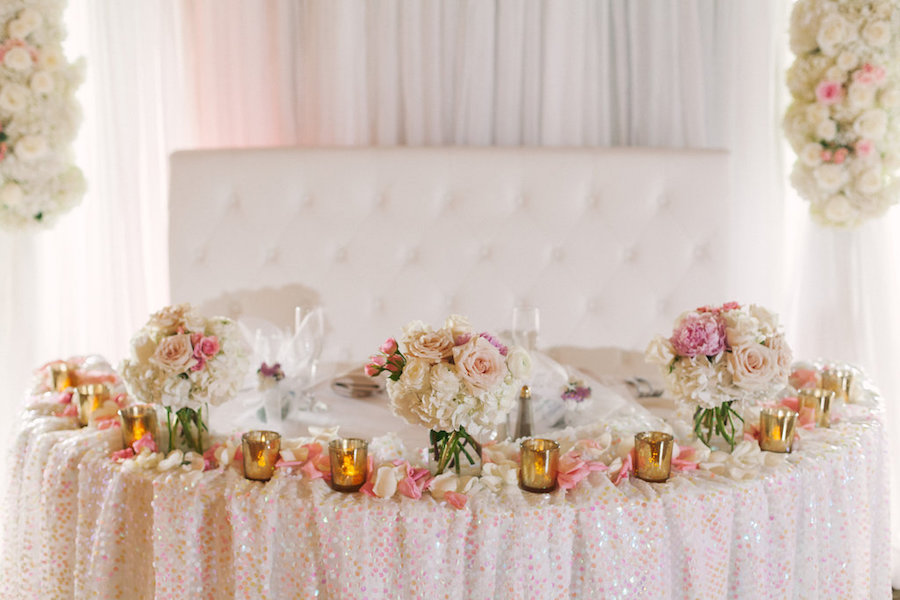 What did you look for in a wedding venue?
The food was the main factor, as well as how well they would listen to what we wanted.
The food at Countryside Country Club was the main reason we chose our venue. Everyone raved about it!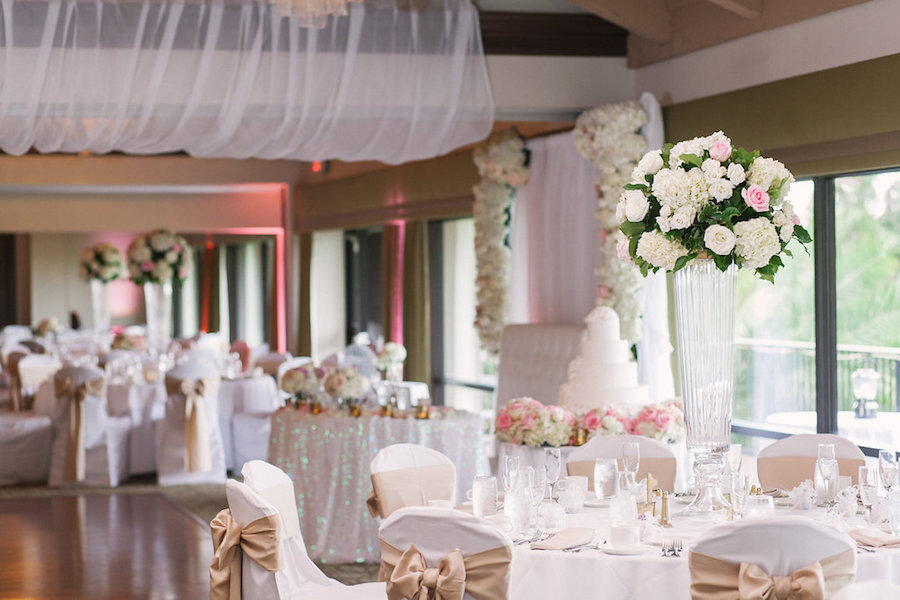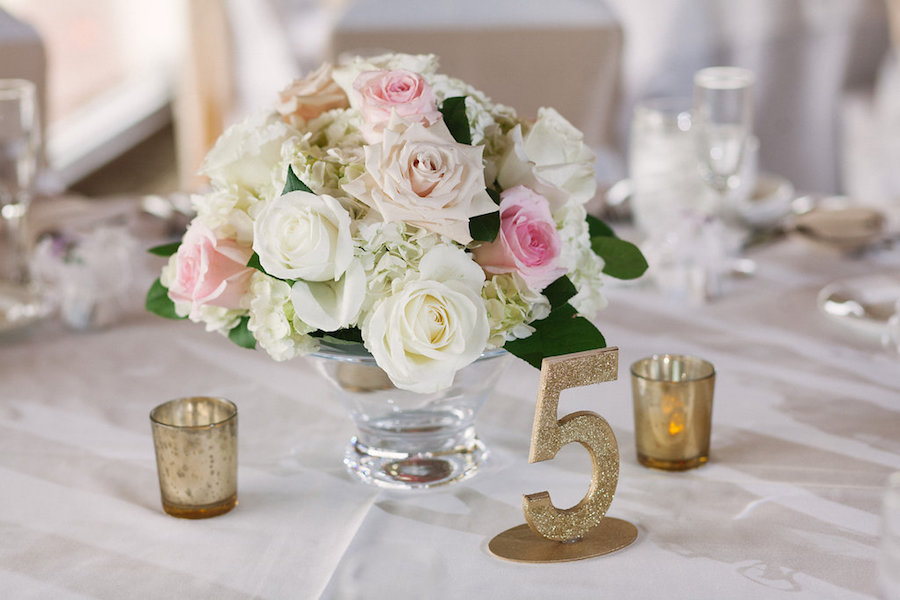 How would you describe your theme? 
Romantic/traditional. 
What were your colors?
I loved the color palette: ivory, blush pink and a hint of gold. I wanted it to be simple, yet glamorous. It was also very important that the color palette would look great in the wedding venue.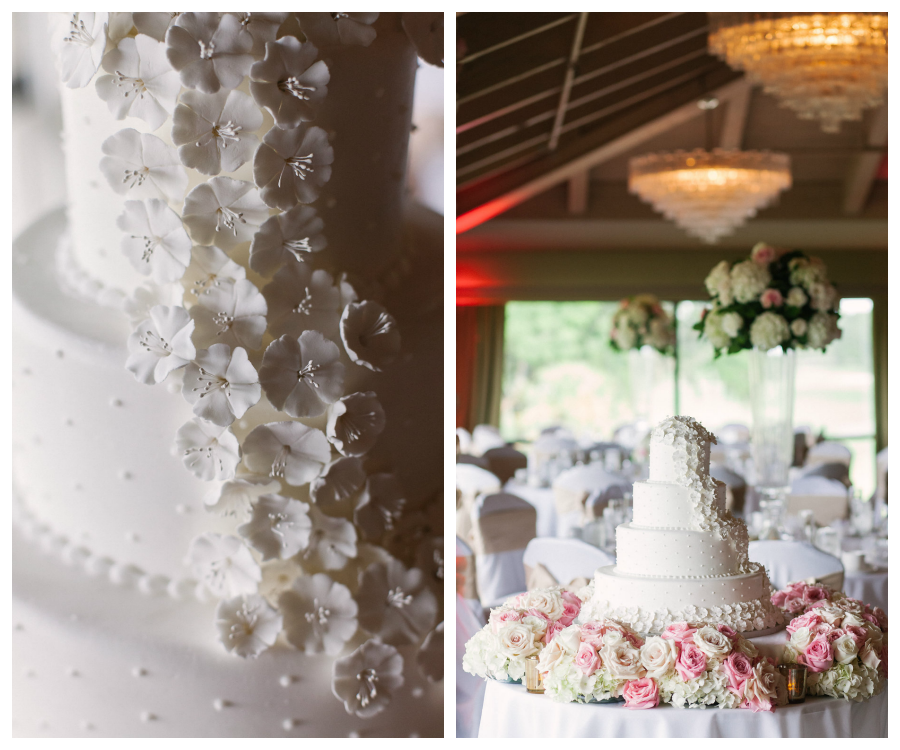 What advice would you give to other Tampa Bay Brides?
First, make a list of what you want with the budget in mind.
Next, start early so you have enough time to search vendors that fit your criteria.
Most importantly, it is your big day! Let go, relax and have fun!
Venue: Countryside Country Club
Photographer: K & K Photography
Videographer: The Wedding Video Group
Florist: Braun's Fine Flowers
Caterer: Countryside Country Club
Lighting & Draping: Gabro Event Services *Marry Me Tampa Bay Preferred Wedding Pro
Cake: Chantilly Cakes
Live Entertainment: Frederik Ndoci
Dress: Brides by Demetrios
Hair: Salon Naveah
Makeup: Lindsay Does Makeup – Nicole *Marry Me Tampa Bay Preferred Wedding Pro