For the Tampa Bay couple who wants a nature-filled, scenic wedding venue, The Lange Farm is nestled on 80 acres featuring sweeping landscapes, gorgeous Florida oak trees, equestrian touches and multiple ceremony and reception options.
As you drive up to this rustic Tampa Bay wedding venue, the towering trees and rows of white fences will greet you with an inviting atmosphere. Just 30 minutes north of Tampa, The Lange Farm offers a variety of outdoor wedding ceremony locations and two reception sites: the plantation inspired indoor Garden House ballroom with an antebellum wraparound porch and crystal chandeliers and outdoor antique barn, offering the perfect mix of rustic and elegance.
Another draw to this venue is that couples can choose from a variety of outside wedding caterers at The Lange Farm, including Marry Me Tampa Bay preferred wedding pros Amici's Catered Cuisine, Good Food Catering, Olympia Catering and Delectables Fine Catering.
Danielle Clarke, event coordinator for The Lange Farm, shares what makes this venue stand out and some of her favorite moments from past weddings.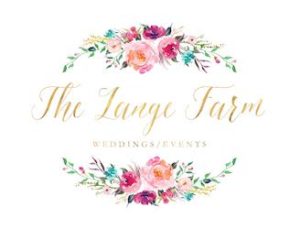 Email The Lange Farm for Pricing Info and Availability
Website | Facebook | Instagram | Pinterest | Blog
Featured weddings on Marry Me Tampa Bay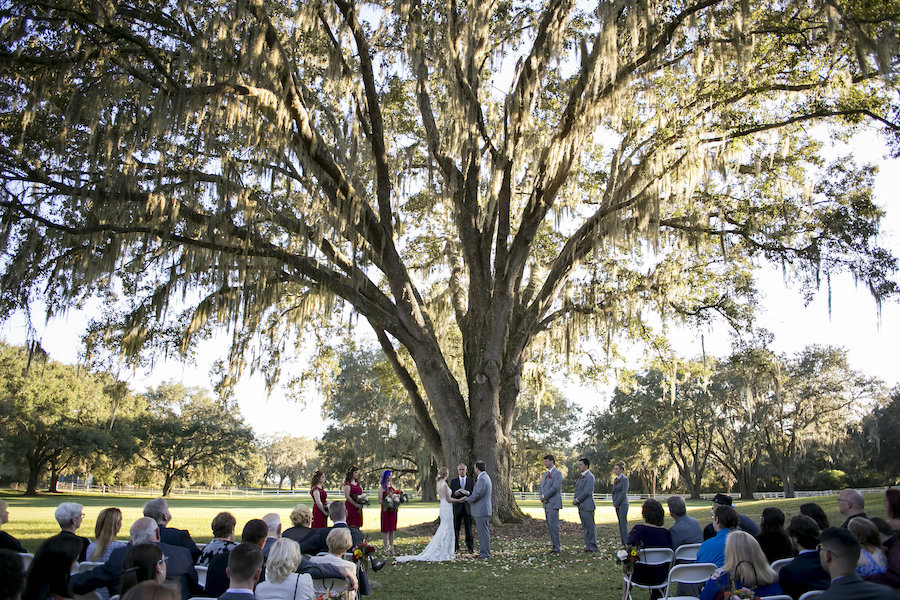 Nature Inspired Southern Chic The Lange Farm Wedding | FotoBohemia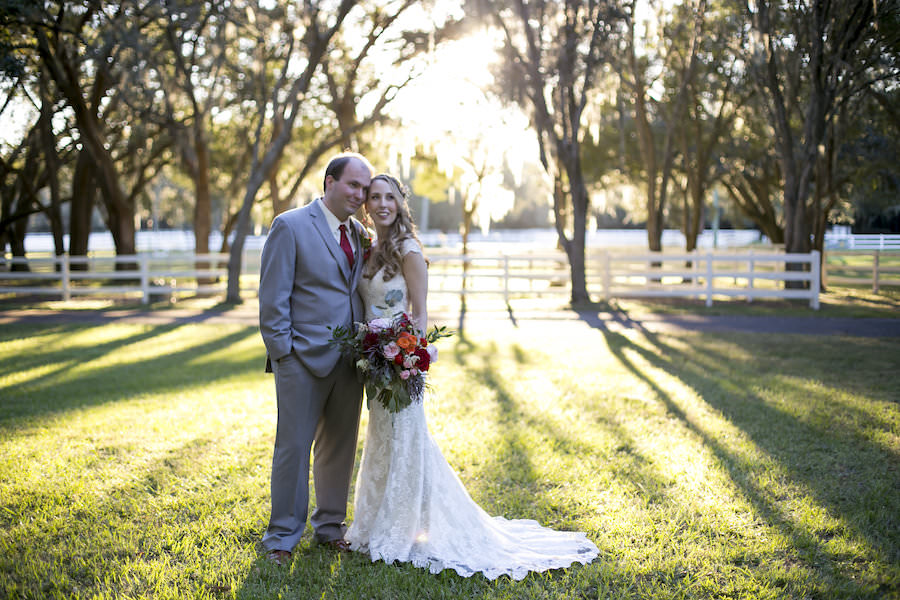 Nature Inspired Southern Chic The Lange Farm Wedding | FotoBohemia
What three things do you love most about your venue?
1. Its peaceful and serene atmosphere.
2. The fact that we have two different venues that are two different styles (our antique barn is rustic and casual, while our Garden House is more elegant).
3. As a coordinator, even though I work out of one venue, I get to work with a wide variety of different vendors and am always able to meet new, great companies.
How does The Lange Farm make the planning process easier for couples?
We are a non-exclusive venue, but we provide our couples with a list of recommended vendors for everything from a DJ to a florist to a hair and makeup artist, as well as a required list of 11 different caterers to choose from. This can help couples choose from what we consider some of the best in the business! We also offer an event coordination service for brides who would like more help in the pre-planning and day of event process.
What perks do your couples receive?
A great perk to being part of The Lange Farm family is we love to maintain relationships with our past couples. We love and welcome our past brides and grooms to come back out for anniversary picnics, family photo shoots, or just to revisit the place you were married. Giving our couples access to our venue even after their event is something we think a lot of couples appreciate. We even do occasional wine tastings, and a yearly open house when we welcome all our past couples to be a part of.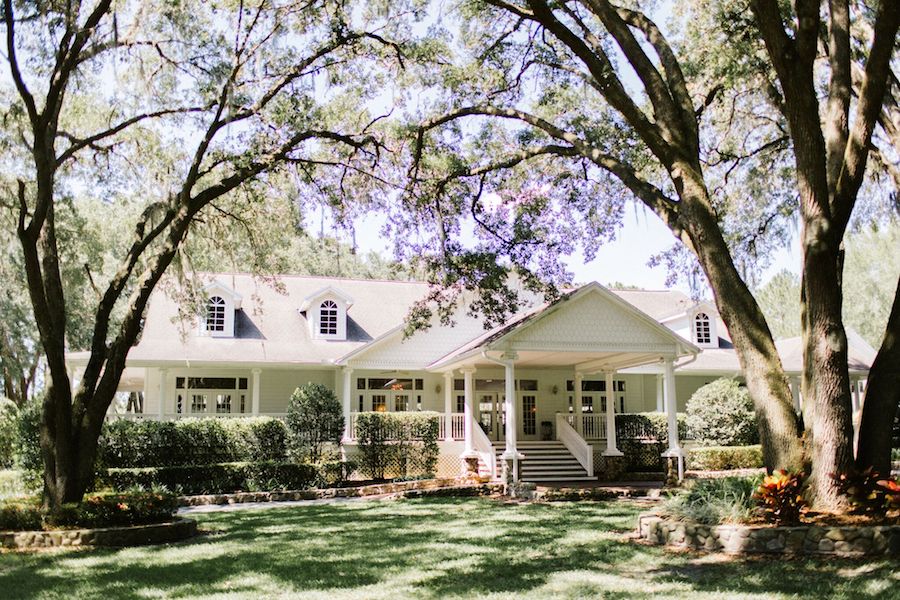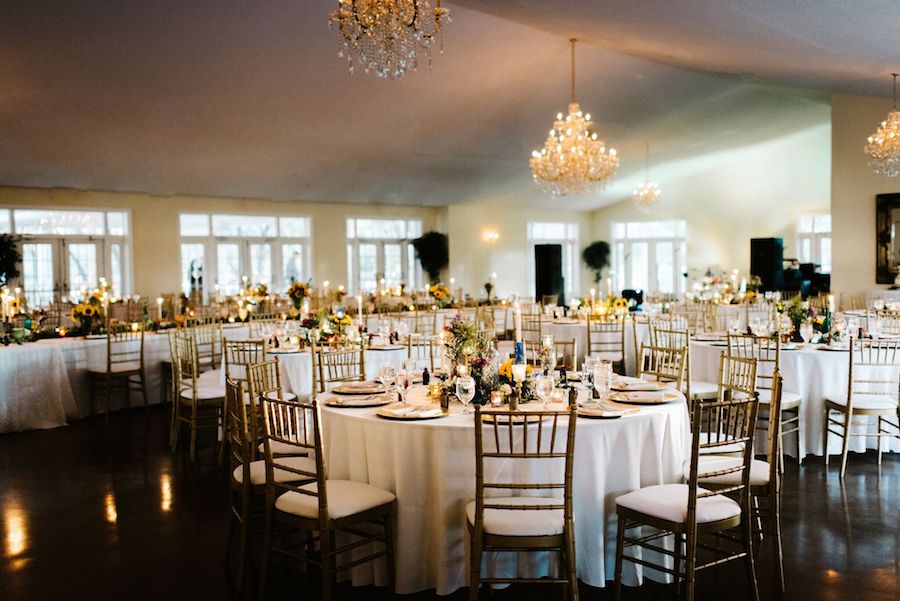 What would couples be surprised to know about your venue?
The Lange Farm is owned by Susan and Thomas Lange who have owned the property for the past 20 years. The Lange Farm property was originally purchased to build the Lange's family home on; but for the past 14 years it has slowly grown into an event business that was completely accidental! Family and friends of the Langes would ask to use the property for family picnics, reunions, work events and yes, even weddings! Next thing they knew, word got around about their 200 acres of beautiful property and now the Langes have 14 years of hosting events under their belt! Over the last few years they have sold off some of the land but The Lange Farm still consists of two event spaces and multiple outdoor ceremony sites on 80 acres of property. The Langes are now retired but are actively involved in the day to day operations of the business.
What makes The Lange Farm stand out from other wedding venues?
The Lange Farm is a blank canvas for any bride; many people take our name and assume that we can only do rustic weddings, but that has never been the case! On top of that we give our brides the ability to use almost any vendor they would like (with the exception of catering and alcohol, where we provide a list to choose from). This really gives the bride more control over the style of her event.
What is one of your favorite things about being The Lange Farm's venue coordinator?
It was a long time ago that a DJ friend in the wedding industry pointed out to me their favorite part of every wedding. This person told me that when you pay attention, you will notice that there is a point in every wedding when the couple looks at each other with a calmness. It is as if all of the planning, stress and anything that maybe did not go the way they had envisioned appears to all have melted away in that one moment. Their faces show only pure happiness and love for each other.
Sometimes this moment can be right after they say "I do," or it can be during the very last song of the evening, lasting seconds, minutes or hours. He told me to look for this in every wedding I ever do. Sure enough, when I started paying attention and looking for that moment, it quickly became my favorite part of doing what I do; because that moment is irreplaceable, and I was able to be a part of achieving that.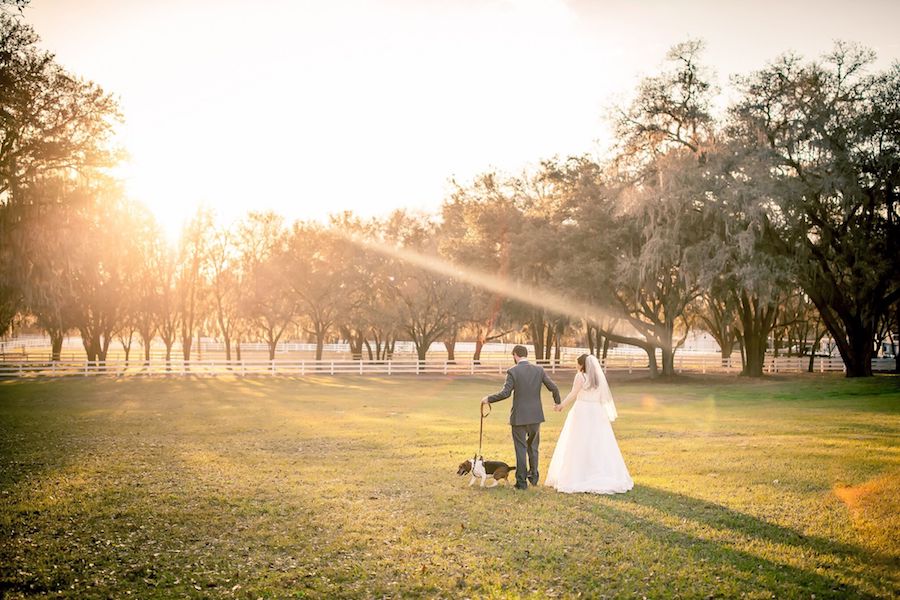 What is one of your most memorable moments at The Lange Farm?
There was a wedding I had back in January where the best man, who was also the groom's brother, made his speech and I can honestly say there was not a dry eye in the house. The bride, the groom, the best man, myself and my assistant were all balling our eyes out! It was just one of those completely unforgettable emotional moments.
In your opinion, what is a MUST HAVE at every wedding?
A really great MC is a MUST HAVE. As an event coordinator, I am a lot of the behind-the-scenes, but every event needs a face for their guests. Someone to tell them where to go and what to do. Without that person everything becomes very confusing, not only for the guests, but the couple as well.
What is the best piece of advice you can give to a couple who is searching for a wedding venue?
Finding a venue with experience is something I have learned is very important. These venues that have been around for a good while have learned the ins and outs of the industry; they have failed and succeeded in many ways, so they really can point you in the right direction for your event.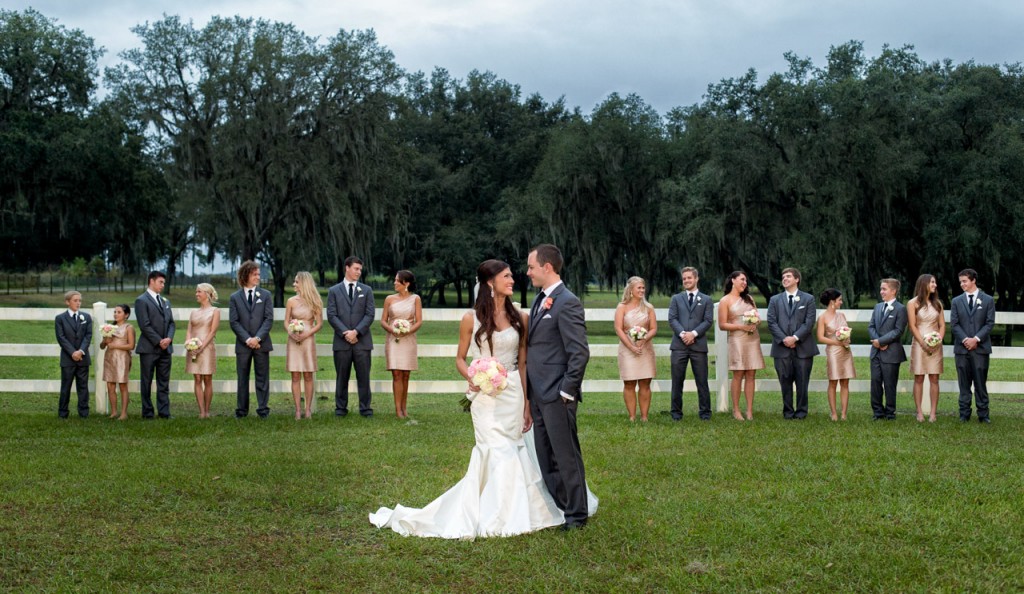 Gold, Ivory and Pink Southern Chic Lange Farm Wedding | Jeff Mason Photography
Reviews From Previous Marry Me Tampa Bay Brides:
"We wanted something that was elegant, natural and spacious for guests.The Lange Farm provided all of these. We fell in love with the venue the minute we got out of the car, but the walking tour with their staff really reassured us we would be in good hands. The staff knows the venue intimately enough that everything is down to a science – there were no crossed paths with multiple events, no overcrowding and everything logistical was handled without so much as a moment of stress. The staff and their service were the core of all of that." – Previous Bride Kate | Nature Inspired Southern Chic The Lange Farm Wedding
"We wanted to be married outdoors and keep as much of the natural world around us. I wanted everyone to see that Florida still has its southern charm. The Lange Farm felt peaceful with beautiful oak trees and horses running along the white fence. The wraparound porch, white pillars out front, large gold chandeliers and beautifully painted floor encompassed the picture of southern charm we wanted for our wedding venue." – Previous Bride Summer  | Gold, Ivory & Pink Southern Chic Lange Farm Wedding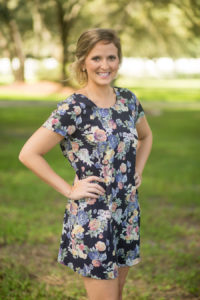 My current position is something that I feel blessed every day for the opportunity the Langes have given me. For many years I worked in the hospitality industry as a server/bartender, through high school and college and even after I graduated. Two years ago I had heard that The Lange Farm was hiring an event coordinator. I remember sitting on my couch thinking to myself, "Man, I would love that job, but who would give me that job with no experience?" Sure enough, I took the chance and received an interview. The Langes have this concept about hiring; they want people who can relate to their clientele and who just have a passion for people. They could see my passion and love for people, and the rest is now history. This July marks my two years at The Lange Farm, and every day I know that I found my career for life. The industry and our clients are the absolute best, and I could never imagine leaving this industry.
Email The Lange Farm for Pricing Info and Availability
Website | Facebook | Instagram | Pinterest | Blog
Featured weddings on Marry Me Tampa Bay