The week before my Tampa Bay wedding, I was constantly checking weather. When I saw the wind was suppose to be 12 miles per hour, I got all panicky as I was holding an outdoor ceremony. My venue coordinator "braced" me for the possibility of moving the ceremony indoors. Even though the temperature dropped 10 degrees on my wedding day, we were still able to be married outdoors (Although my husband's big jet ski entrance to the Magnum P.I. theme song was cancelled due to high winds).
Holding a wedding during hurricane season can be quite unpredictable, (think about last week's Hurricane Debby brides!) and it's just best to go with flow. I give major props to Jennifer and Michael who embraced their rain soaked ceremony.
Last Spring, Jennifer, Michael and their closest friends and family held their destination wedding ceremony at The Beach House on Anna Maria Island on a Thursday, then flew home to Minnesota to hold their reception on Saturday. VHVIDEO.COM did some quick editing to have their wedding video completed, but you'd never know it as it came out so powerful and moving. While you'd think the wedding videographer would be hesitant to film in the rain, the bride was all for it so the crew at VHVIDEO.COM covered their cameras and captured every moment.
As I watched this wedding ceremony, I was filled with emotion. It was especially touching to see Jennifer and Michael baptized in the ocean together. The couple, who knew each other as kids, drifted apart and went their separate ways. Years later, as adults, they reconnected and were engaged 11 months later.
"Michael and I both had the idea to incorporate a baptism in our wedding. It was important to us to publicly acknowledge our commitment to God before committing our lives to one another. Our hearts were set on the beautiful sunny beaches of Florida, but the morning of our wedding was nothing but rain and tornado warnings. Our loving family and friends encouraged us to come up with a plan "B," but we were both compelled to stick to our plans of getting baptized on the beach. So our guests huddled around us with their umbrellas on the beach, and through tears and laughter we got baptized and married in the rain," Jennifer gushed.
Brides – What are you most worried about on your wedding day? Leave your comment below.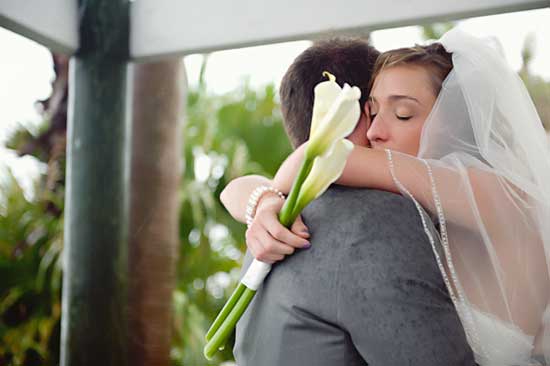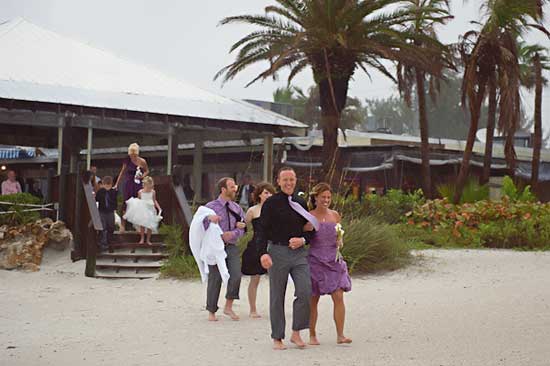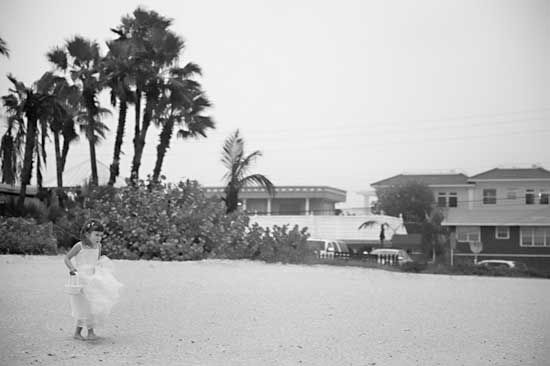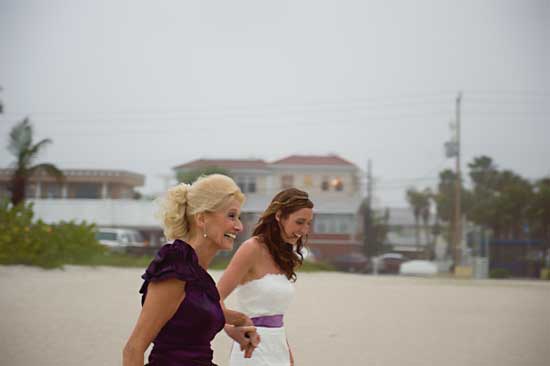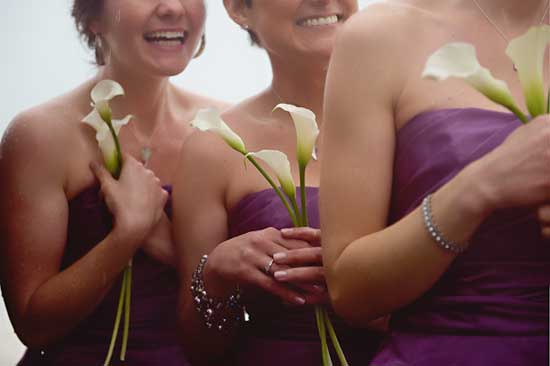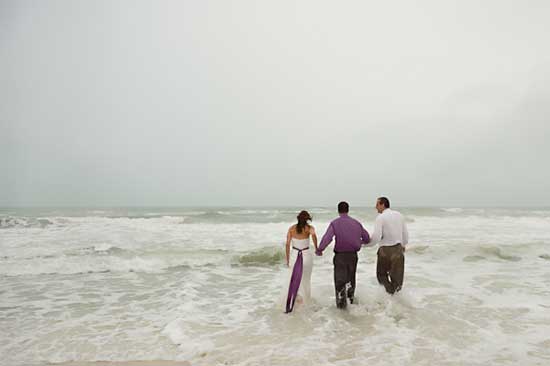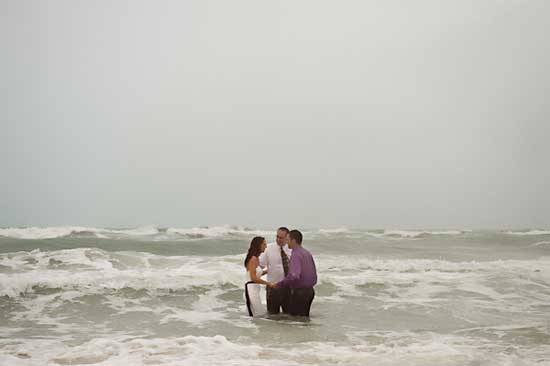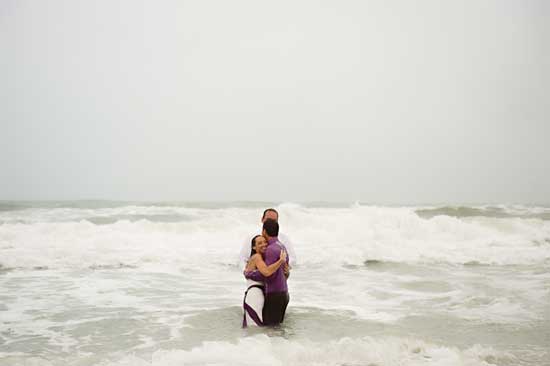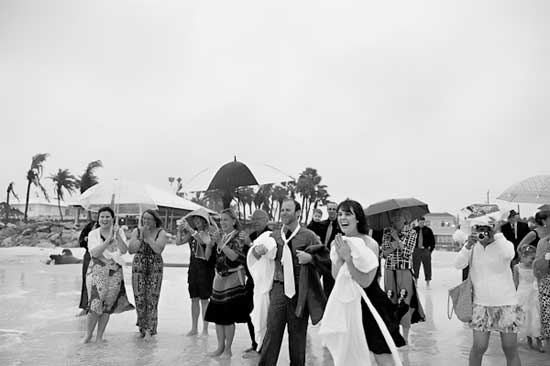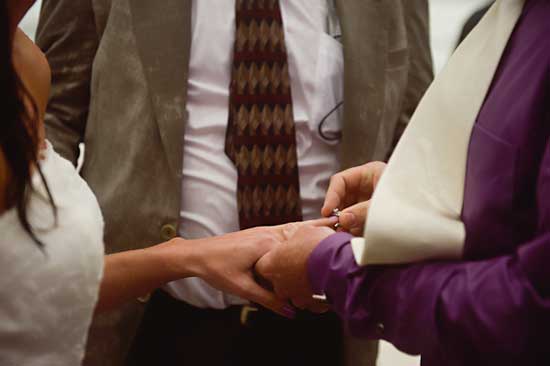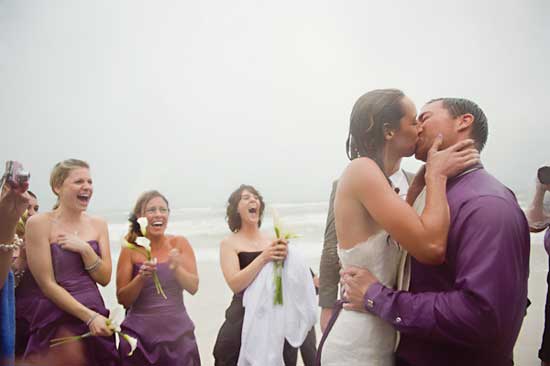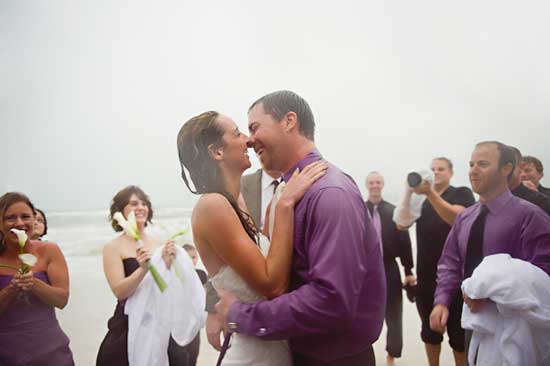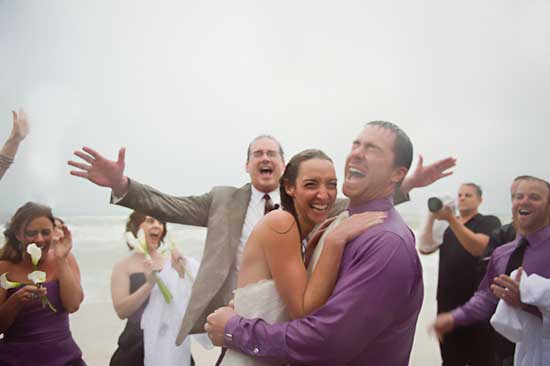 Photos courtesy of Minnesota Photographer Red Bird Hills
Additional contribution by Poptasticbride.com