With Valentine's Day around the corner, you may be thinking about giving your special someone more than just a box of chocolates. If you've ever considered getting a little saucy, now is the perfect time to think about doing a boudoir shoot.
I've scrolled through boudoir photos and thought, "Wow, I wish I had the courage to own my body like that" or "When I lose 10 pounds I'm going to do a photo shoot," but boudoir is so much more than just "taking sexy photos."
Before you tell yourself that'd boudoir isn't for you, we've asked two of the area's top boudoir and beauty boudoir photographers to answer everything you want to know in our Guide to Boudoir Photography.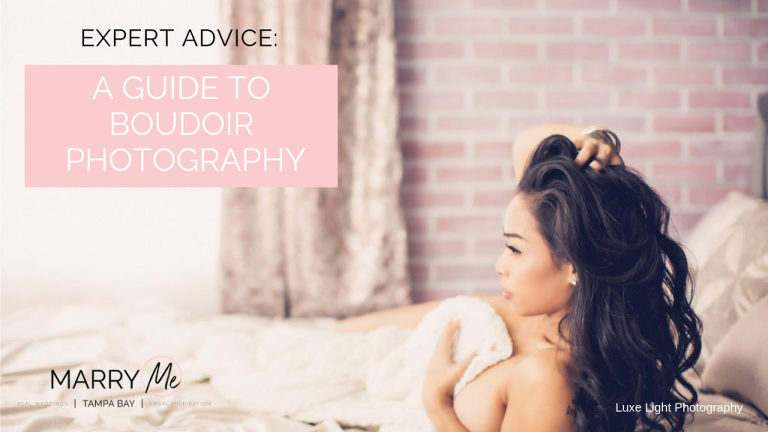 What is boudoir and beauty boudoir?
Christina Barrett, owner of Luxe Light Photography shares:
Boudoir is French lingo for "bedroom" and when you add a photographer to that you're taking sexy photos (maybe in a bedroom) in a gorgeous atmosphere in pretty lingerie. Boudoir photos can be very intimate or just sexy and playful (a la Victoria Secret PINK). Some people think you have to get naked and nothing is further from the truth. While many ladies choose to up the ante and do tasteful nudes, there are just as many who keep covered and leave more to the imagination. That choice is totally up to you and you can even decide how far to drop your skivvies the day of your shoot.
Andi Diamond, owner of Andi Diamond Photography shares:
A beauty/boudoir portrait session is an empowering experience for women of all ages, sizes, shapes, and colors. It allows you to celebrate your femininity, your sexy side, your strength, and your body in an elegant, classy, and modern way through stunning imagery.
Why would someone do a beauty boudoir shoot?
Andi shares:
While many women chose to do a boudoir session to celebrate a milestone or a goal set and met, others chose to do it simply to celebrate THEMSELVES – as they are right now. Maybe it is a special birthday, maybe you are getting married, maybe you reached a new fitness goal, or maybe you simply want to gift yourself with something, probably a bit out of your comfort zone, just to make yourself feel beautiful and confident.
Christina adds:
Most ladies considering a shoot might initially think it's a vanity session or only good to give as a gift. While initially this might be true, I can assure you that after the session you'll have a whole new outlook. I'm also willing to bet you'll likely be pushing your closest ladies to jump in and book a session. Why, do you ask? Boudoir sessions are a way to celebrate and love yourself, today. They give you a gorgeous view of all the prettiness that everyone sees in you but you might have forgotten. They teach you to love yourself, feel confident, and lastly, they give you a damn good reason to feel amazing in the skin you're in! Girl, these photos let you see your beauty, like really see it! Milestones or celebrations might be the most common reason to book, but more and more ladies are coming into the studio to empower themselves, and I love that. So book to celebrate a fitness goal, a birthday, a spouse's birthday, anniversaries, holidays or just the simple fact that you are amazing!
What do I wear?
Andi explains:
During your session consultation, we will go through all of the suggested wardrobe, but you typically want to wear items you feel comfortable and confident in, that showcases the parts of your body that you love most. From boyfriend jeans, to off the shoulder sweaters, to sparkly dresses and of course sexy lingerie, you want to bring a variety of items to showcase your personality as well as your figure.
Christina adds:
The options are truly endless. Higher end studios will likely have a client closet for you to select from but it's always a good idea to bring a few items you feel fabulous in too. Some of my faves are slouchy sweaters, bodysuits, cheeky panties, sexy shoes, and body jewelry. If the photographer you choose offers professional hair and makeup even better. If not, you might want to consider making this part of your session. Having your hair and makeup professionally done will amplify the experience a million times over and every lady deserves a little pampering! Splurge a little!
Can you make me look skinny?
Andi shares:
As your boudoir photographer, our job is to help you look and feel comfortable and confident. Through proper posing, lighting, wardrobe, professional hair and make-up, and evoked emotion, you are guaranteed to look and feel your best!
I want to learn more about Andi Diamond Photography.
Where do you shoot?
Christina explains:
Shoots can take place in your home, the photographer's studio, a sexy AirBNB or outdoors. Yes (gasp!) I said outdoors. If you're not the bedroom type you could get a little sexy in a wooded area or even the surf and sand! A boudoir location should be chosen carefully though. If you're a shy lady the great outdoors might not be suitable as you never know who might pop up in a location.
What preparation do you recommend prior to the shoot?
Andi shares:
Make sure your nails are painted (can be nude or clear), jewelry, especially rings, are cleaned, and avoid dramatic tanning and/or tanning beds. You will also want to make sure you get a good night's sleep and drink plenty of water to help avoid dark circles under your eyes, and to prepare for the fun!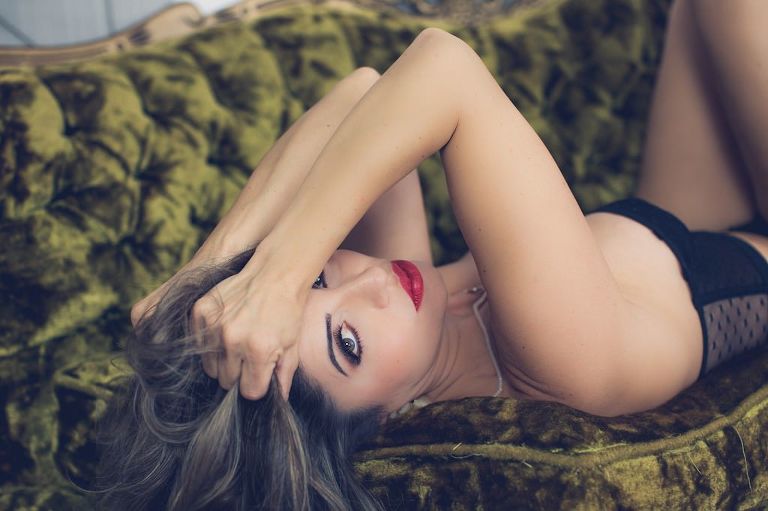 What should I look for in a boudoir photographer?
Andi advises:
First of all, you want to feel completely comfortable with your boudoir photographer. He or she will be photographing you in a very sensual (albeit intimate) way, so your comfort and confident are of utmost priority. You want to make sure their style fits the look you are going for. Do you want soft and sensual, a bit more Victoria's Secret-esque or are you looking for something a bit more bold and dramatic/racy? Trust your gut and always have an in-person consultation prior to your session or at least FaceTime if in-person is not an option.
Christina adds:
Boudoir is a specialty and for that reason I would only recommend doing a shoot with a true boudoir photographer. Also, most boudoir photographers have a specific style, dark and sultry or soft and bright. Make sure you contact and book with one who has a style you love. These types of shoots are intimate, so you want to feel very comfortable with the person you choose. Make sure your personalities match up before you book. Be prepared to save your session with a deposit because most higher end boudoir photographers book up quickly and won't hold a session date without a retainer.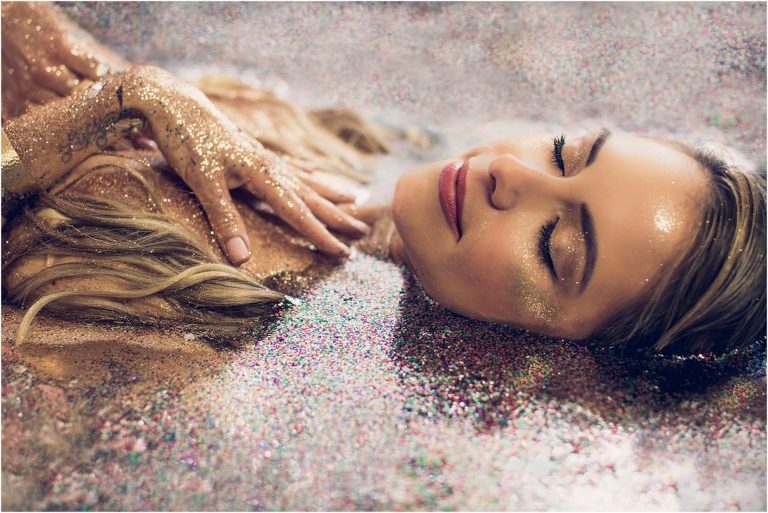 I want to learn more about photography from Luxe Light Photography
What do I do with photos after the shoot?
Christina shares:
You've planned your session, found your perfect boudoir photographer, the date is saved, and you're about to see the most gorgeous photos ever taken of you. Whatever will you do with them?! There are so many options. Don't shy away from wall art in your bedroom, bathroom or closet. You can choose the more artful body shots for wall art and get a boost of confidence every day when you get ready. The most popular ways to showcase your gorgeous photos are in a heirloom album or print box. These beautiful products are customizable and fit almost every budget and style. If you're still not sure what you'd love most, don't worry about it. When you head to your reveal session your photographer will show you the options and help you make the perfect choice! Professional ones are skilled in the art of boudoir and that's why you chose them!
Do you have any Boudoir Specials?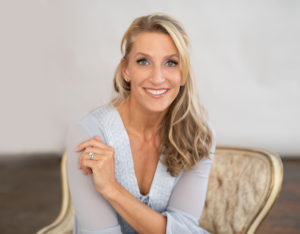 Andi Diamond has been a Tampa wedding and boudoir photographer for ten years.  She loves helping women look and feel their best and truly believes ALL women are photogenic and worthy of celebrating themselves through gorgeous imagery.  She talks a lot, shares a lot, and will probably offer you sour gummy worms…because every day is more fun with a little sweet and sour!
EMAIL ANDI DIAMOND PHOTOGRAPHY
I want to learn more about Andi Diamond Photography.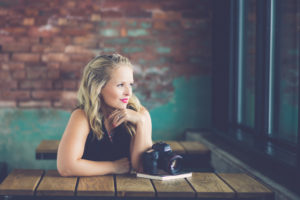 I'm Christina Barrett, the owner of Luxe Light Photography. I love photographing beauty and genuine connections between people. I have been practicing my art since 2008 and love a beautiful photo and giving my clients something to hold onto for a lifetime. Photography fills me up in a way nothing else ever has, and to call it my job is surreal.
I specialize in portraits for women with an emphasis on embracing personal beauty and finding confidence within. I truly believe that a boost in confidence can be life-changing. I'm all about showing you the best version of yourself in beautiful photos at any age and every size. This is a mission I am wholeheartedly dedicated to because EVERYONE has something BEAUTIFUL to offer and seeing is believing.
A few of my faves include friendly meetups for coffee, being social with wine, and chilling out with low key movie nights. I've been blessed with amazing friendships and a life that's filled with happiness and laughter and for that I'm eternally grateful. I've got a sweet little family with two boys, a crazy dog, and a very loving husband. This amazing man is always there to cheer on my ideas and support my dreams. We live in the Tampa Bay area but I travel all over for weddings and photo shoots, so chances are good you might see me in South Carolina, Georgia or even Chicago. Thank you for taking the time to read a bit about me and my journey. I hope to create something beautiful with you soon!
I want to learn more about photography from Luxe Light Photography