UPDATE: You can enter online at: https://www.facebook.com/Cinderella/app_179006745566882
For the Tampa Bay bride who wants a princess wedding, you can now get a true princess shoe! Famed shoe designer Christian Louboutin teamed up with Disney to create a Cinderella glass slipper! This shoe won't be sold in stores though, only 20 pairs will be available through a giveaway starting August 17.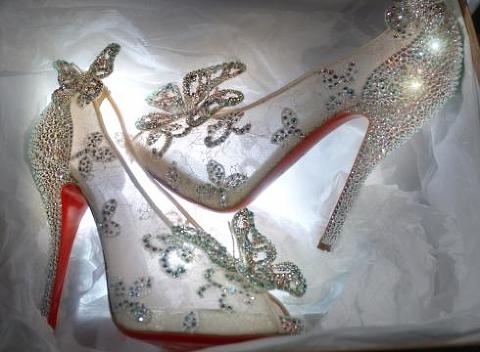 As reported by USA Today, "Louboutin used lace to give the illusion of transparency, paired with a glittering, Swarovski-crystal-covered heel. He then added butterflies, imagining a modern-day Cinderella tending to her chores and the delicate creature landing on her."
While not everyone can have the Christian Louboutin Cinderella glass slippers, you can still enter to win free wedding shoes from MyGlassSlipper.com Enter today!
What "princess" item are you including in your wedding? Comment below!