Your wedding invitation is the first impression of your Tampa Bay wedding for your guests, so make it a great one! No more are the days of white invitations with fancy writing (although that's perfectly fine if that's the route you choose). Today's wedding invitation can be colorful, themed and reflect you and your husband's personalities. And all of this variety doesn't have to cost a fortune!
Tampa Bay wedding invitation site www.invitationconsultants.com offers thousands of wedding styles starting at just $.72 per invite. You don't have DIY if you're on a budget and need a great looking wedding invitation. While they're an online site versus storefront, they offer FREE consultations to brides on Fridays in their Westchase office. During the consultation you can feel the weight and texture of the paper as well as see the true color of the invite (what may be one color on your computer screen can be another color when it's printed).
With September just days away, I thought I'd showcase some great fall-themed wedding invites. I love these rich colors and deep hues and the pocket-style really adds a touch of elegance. It's like unwrapping a fabulous present!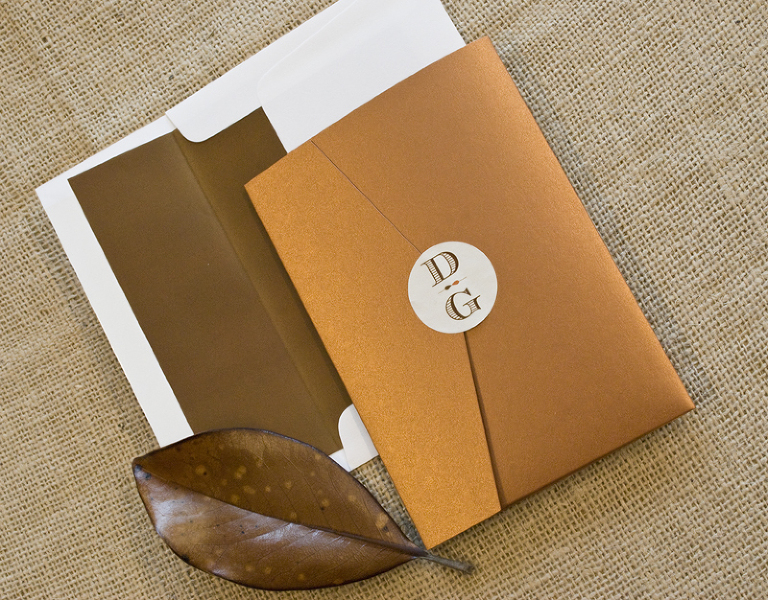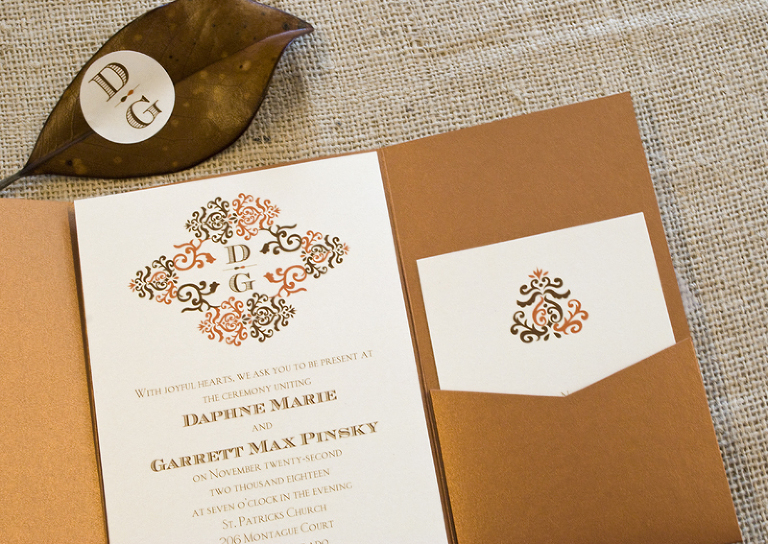 Mirrored Damask Pocket $3.49 each when you order 100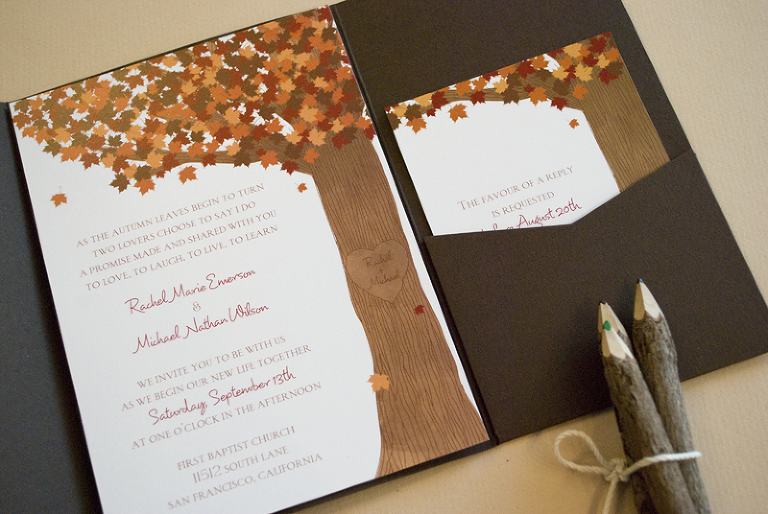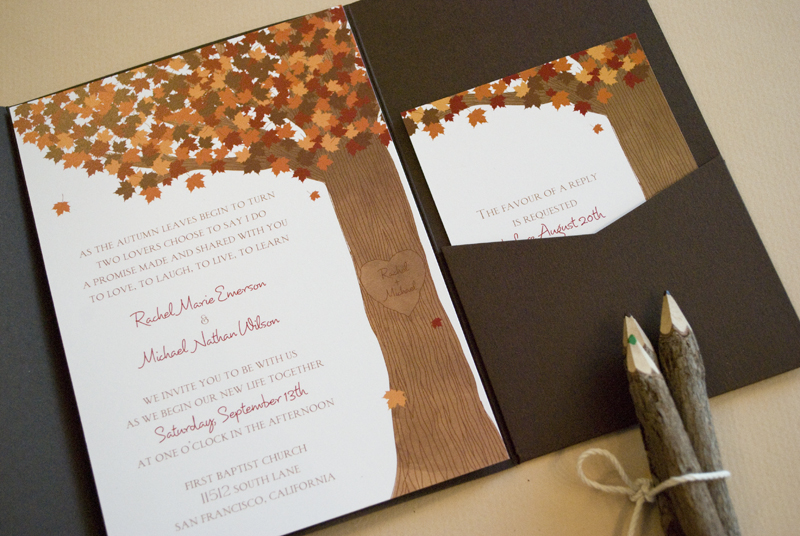 Leaves Falling Pocket $3.49 each when you order 100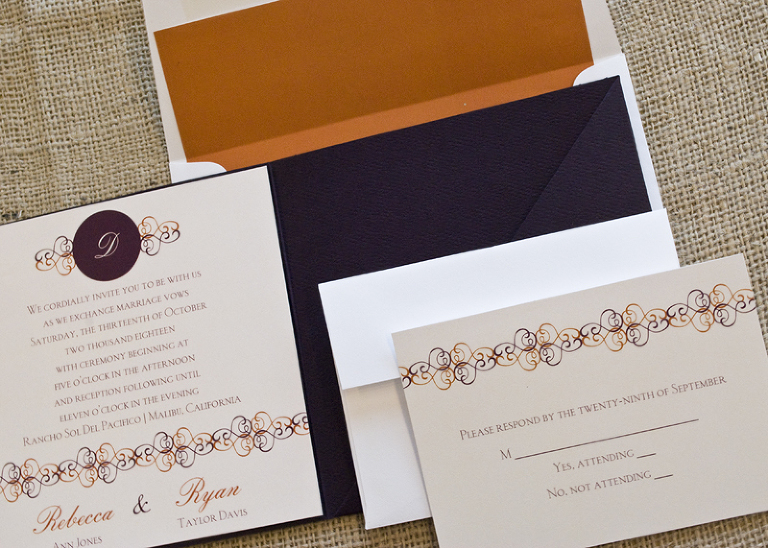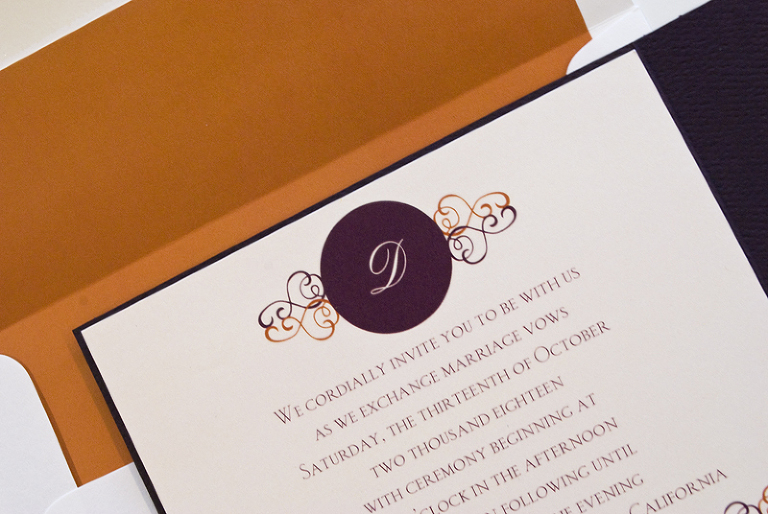 Pocketed Scrolls – $3.49 each when you order 100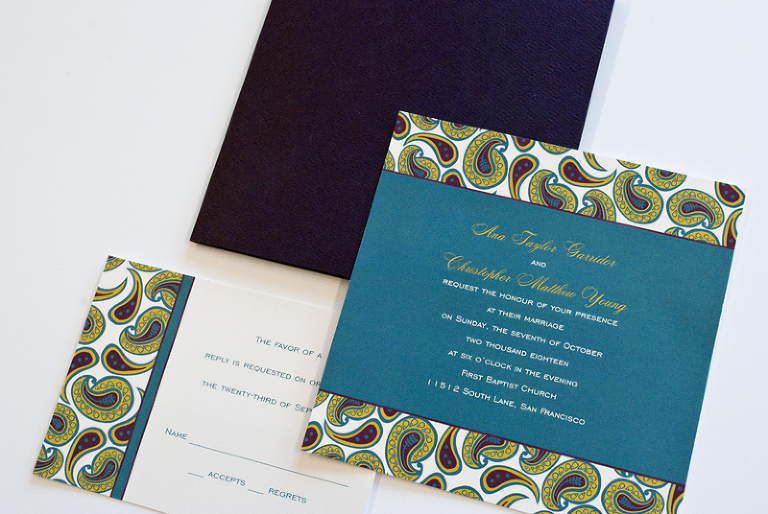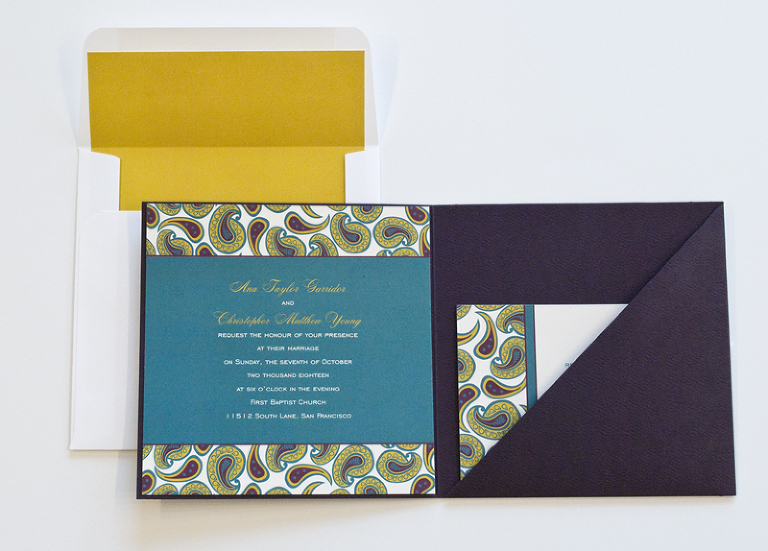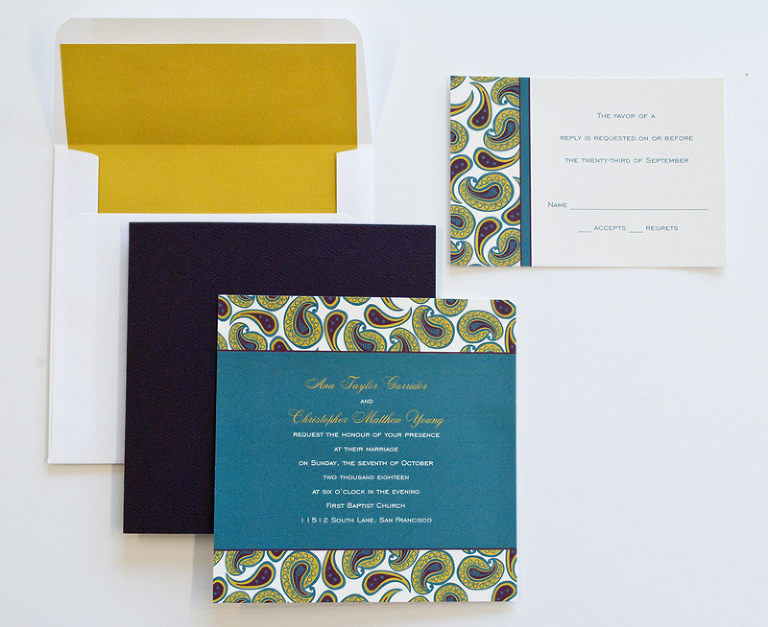 Penny Pocket Paisley – $3.49 each when you order 100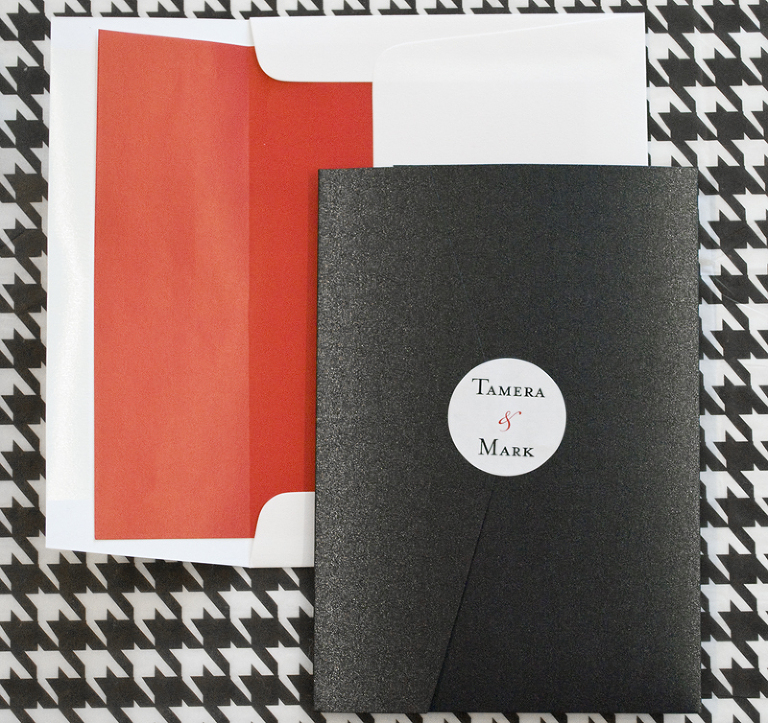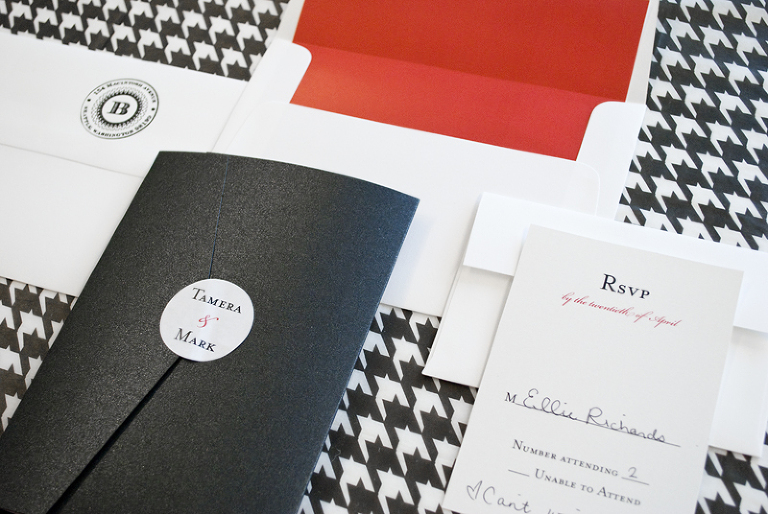 Photo Pocket $3.32 each when you order 100 (on sale!)
We are proud to have Invitation Consultants as a Marry Me Tampa Bay sponsor!