Safety Harbor– The Harborside Chapel, in Safety Harbor Florida, is a new, elegant extension of the ministry of Harborside Christian Church. It offers a classic, romantic setting that is perfect for your special ceremony. Dressed with classic white pews, a rich but neutral color pallet, sparkling chandeliers, beautiful flooring, and large high windows that showcase the natural Florida landscape, the Harborside Chapel is one of the finest, most elegant places to host your special day. Brides and bridesmaids can spend their day getting ready and being pampered in our glamorous Bridal Suite, while the sophisticated Grooms Quarters serves as the perfect location for the men to gather. Newlyweds can exit the venue down a spectacular sidewalk lined with friends and family while bells ring in celebration of your future together.
---
---
The Ceremony:
Beloved Wedding: 2.5 hour Chapel Reservation. The perfect option for the couple who plans to have their hair and makeup done off-site and limited photography at Harborside Chapel. Also, a great option for vow renewals.
Saturday $1,400 | Friday & Sunday $1000
Monday-Thursday $800
I Do Wedding: 4 hour Chapel Reservation. The most popular option allows the bride and groom to enjoy the day. This option allows extra time to share tea, coffee, and light refreshments with your bridal party as you get dressed and ready in the glamorous bridal suite and sophisticated groom quarters, plus time for more photography inside the chapel.
Saturday $1,800 | Friday & Sunday $1,200
Monday-Thursday $1000
Celebrate Wedding: 8 hour Chapel Reservation. Take full advantage of each moment and remember it forever. This option allows enough extra time for memorable moments like enjoying a catered lunch with your bridal party, arranging to have hair, makeup, and nails done on location, having an onsite massage, capturing your entire day in photographs, and other personalized preferences.
Saturday $3,000 | Friday & Sunday $2,500
Monday-Thursday $2,200
All weddings include: Bridal Suite, Grooms Quarters, Wedding Coordinator, Sound Technician, 1 Hour Rehearsal, Marriage Mentoring Program, Personalized Event Service Tailored to Your Preferences. The Harborside Chapel team is thrilled that you are considering our chapel for your wedding ceremony. The Chapel has a seating capacity of 216 people. There is a separate minister fee of $250 for each package. Candles and other decor are permitted, but some restrictions apply. Please ask your wedding coordinator what decor is allowed in the Harborside Chapel. Harborside Chapel does not provide catering or additional boutique services.

---
The Reception:
This location does not offer reception space.
---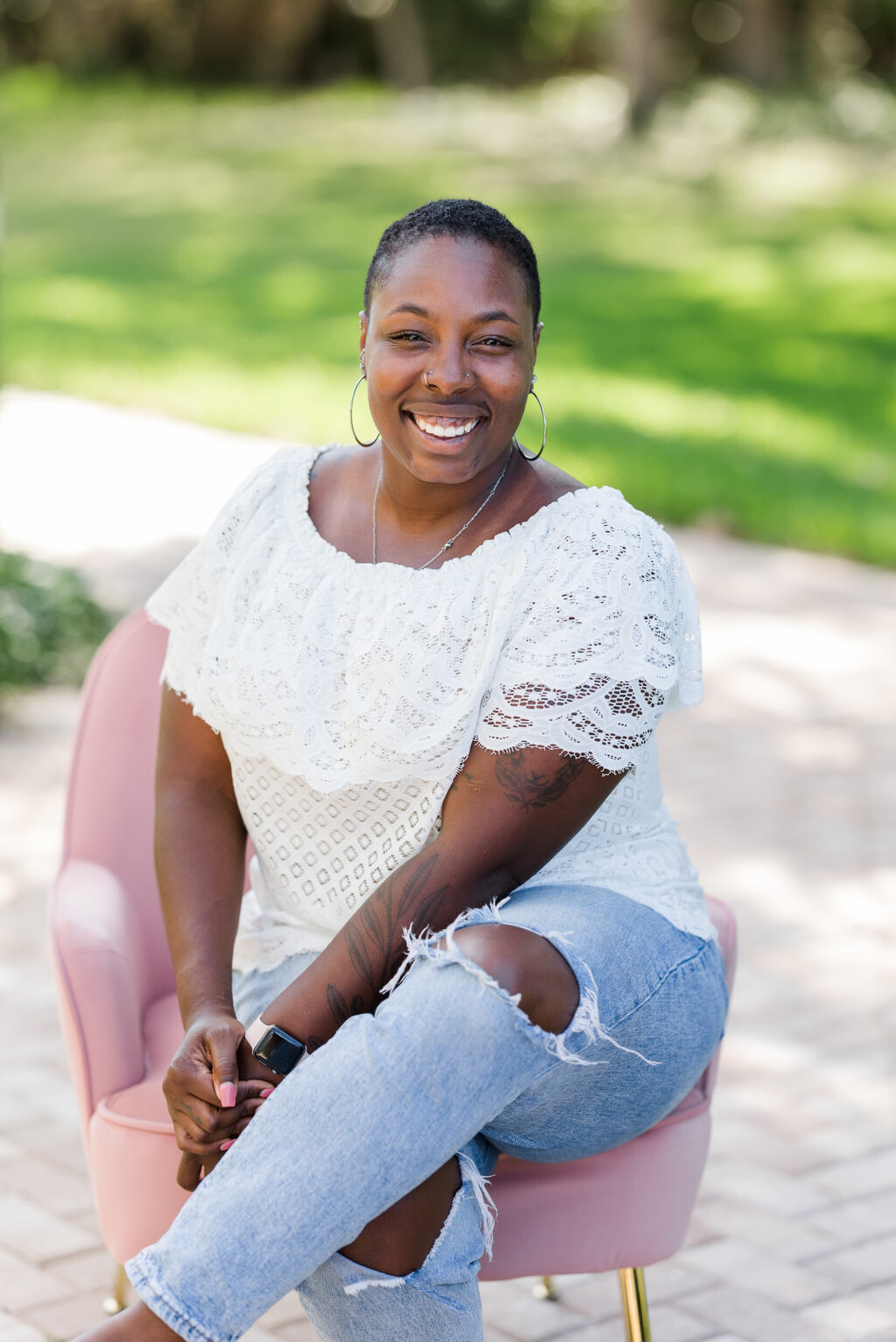 Meet Liana
Liana Patrick is the Director of the Harborside Chapel. She joined the team in April 2022 and is loving every minute of it. Liana is originally from New York and has no regrets trading snowy streets for sandy beaches. With a background in Marriage and Family Therapy, Liana continues to utilize her education and skills to come alongside couples as they prepare for the start of their new journey. She advocates for the unity of husband and wife and is so glad to be a part of their special day. Apart from weddings, Liana is a firm believer that any day could be a great day as long as there is a slice of pizza to eat.
Harborside Chapel Reviews from Marry Me Tampa Bay Couples:
Marry Me Tampa Bay curates the below reviews from real couples whom we've personally interviewed. As Tampa Bay's most trusted wedding planning resource, these reviews are 100% accurate and aren't created by fake accounts.
---
---
As Seen on Marry Me Tampa Bay