With Earth Day on our mind, we are sharing expert advice from our Tampa Bay wedding experts on how you can plan an eco-conscious wedding. Couples often think that having an "eco-friendly" wedding means using less paper, but there are so many ways that you can help save the environment and sometimes even your budget.
From the number of people to the amount of linens you use, simplifying your decor will play a significant role in reducing your footprint from your wedding day. Less is more!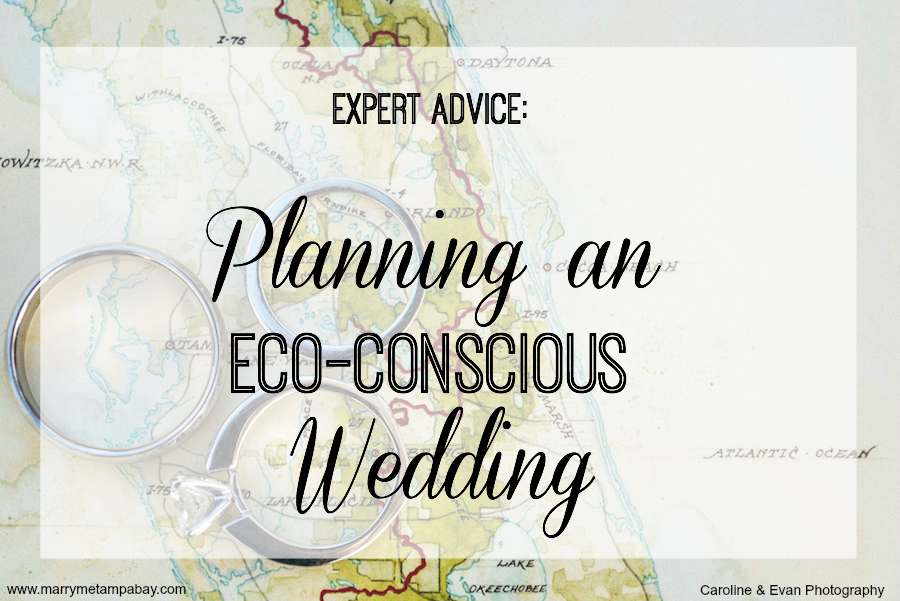 Go "Green" with Your Venue
On average, a couple will spend 40% of their wedding budget on their wedding venue. Because of this, choosing a hotel that is conscious of their environmental footprint will make a huge difference. Look for hotels that are "green rated," meaning that they often use environmentally responsible cleaners, offset emissions, use low energy bulbs, maintain an active recycling program and purchase food from local growers. Farms, beaches and gardens are also great venue locations that contribute to eco-friendly practices.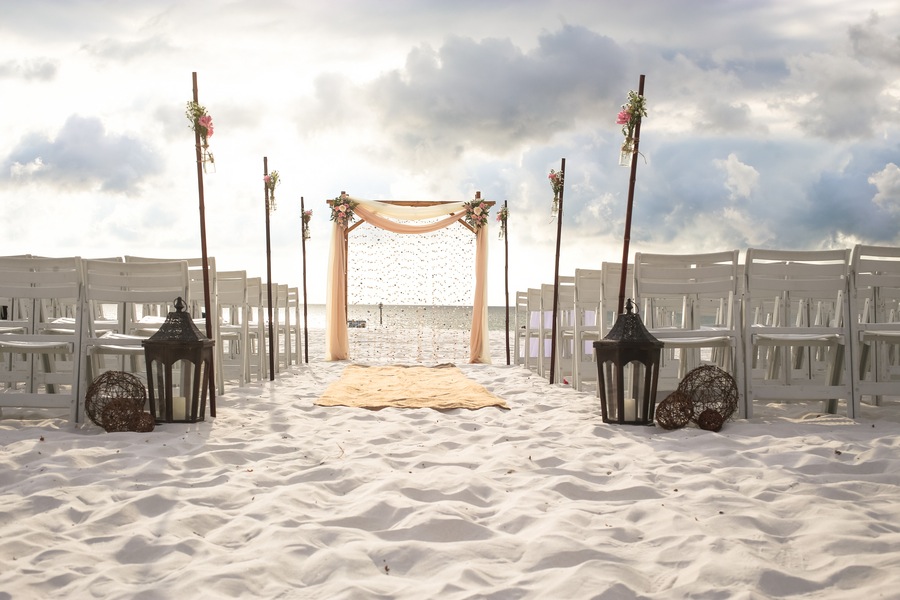 Venue: Hilton Clearwater Beach (Green-rated hotel) | Life Long Studios
Less Paper, Less Waste
Consider reducing the amount of paper you use for wedding invitations. Inner envelopes are not necessary if you have a strong outer envelope. Some couples are even choosing an online RSVP option or postcard, instead of the traditional envelope and card.
You can even save on paper and printing by creating a large menu near the buffet or one at every table, instead of a dinner menu at each place-setting. You can also save the hassle of organizing individual escort cards by creating a large seating chart near the entrance of the reception.
If you do choose to use paper products, select those that are made with recycled paper.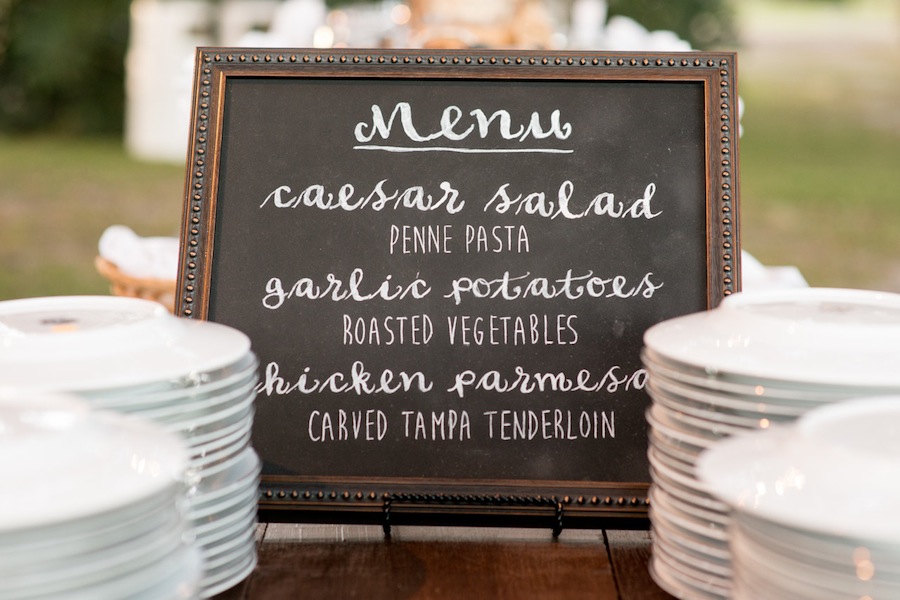 Plan an Eco-Friendly Menu
Tampa Bay wedding caterer Good Food Catering shares some great tips on how to be eco-friendly in all aspects of your wedding menu:
One of the easiest ways to reduce the carbon footprint of your menu is to go 100% vegetarian (with most of the dishes being cold items, reducing the amount of energy needed).  If you would like to offer meat to your guests, avoid red meat and ask your caterer if they're able to source from local farms that use ethical and organic farming methods. Since most local produce and protein is allotted to Tampa Bay restaurants, ask instead that your caterer creates a seasonal menu, based on items in your area that are readily available at the time of your wedding.
Another way to contribute to the overall well-being of the environment is to use compostable or recyclable dinnerware (ensure that your venue has the appropriate receptacles for proper disposal). Even better is to format the style of your menu so that almost no dinnerware is required, like having a cocktail style reception with only passed finger foods. Most importantly, being a well-informed consumer is key.
Repurpose Natural Elements
With so many Tampa Bay weddings taking place outdoors, it makes sense to incorporate natural elements into your big day! Whether it be wood, burlap or glass, guests will appreciate seeing these materials over plastic. We've loving how these sea glass place cards accent this coastal St. Pete wedding.
Recycle Your Flowers
Consider using potted roses, orchids or even nonflowering plants such as herb topiaries for centerpieces. These can easily be replanted or used in community gardens.
Tampa Bay wedding florist Andrea Layne of Andrea Layne Floral Designs encourages couples to donate their flowers after their wedding day to charitable organizations such as, Random Acts of Flowers, who repurposes your wedding day florals into beautiful bouquets and delivers them to patients in healthcare facilities.
"It adds about 5-10 hours to our process for each event, but it is so worth it! The high quality blooms we source for our clients get to live on to brighten someone else's day, often times in hundreds of new arrangements," Andrea shared.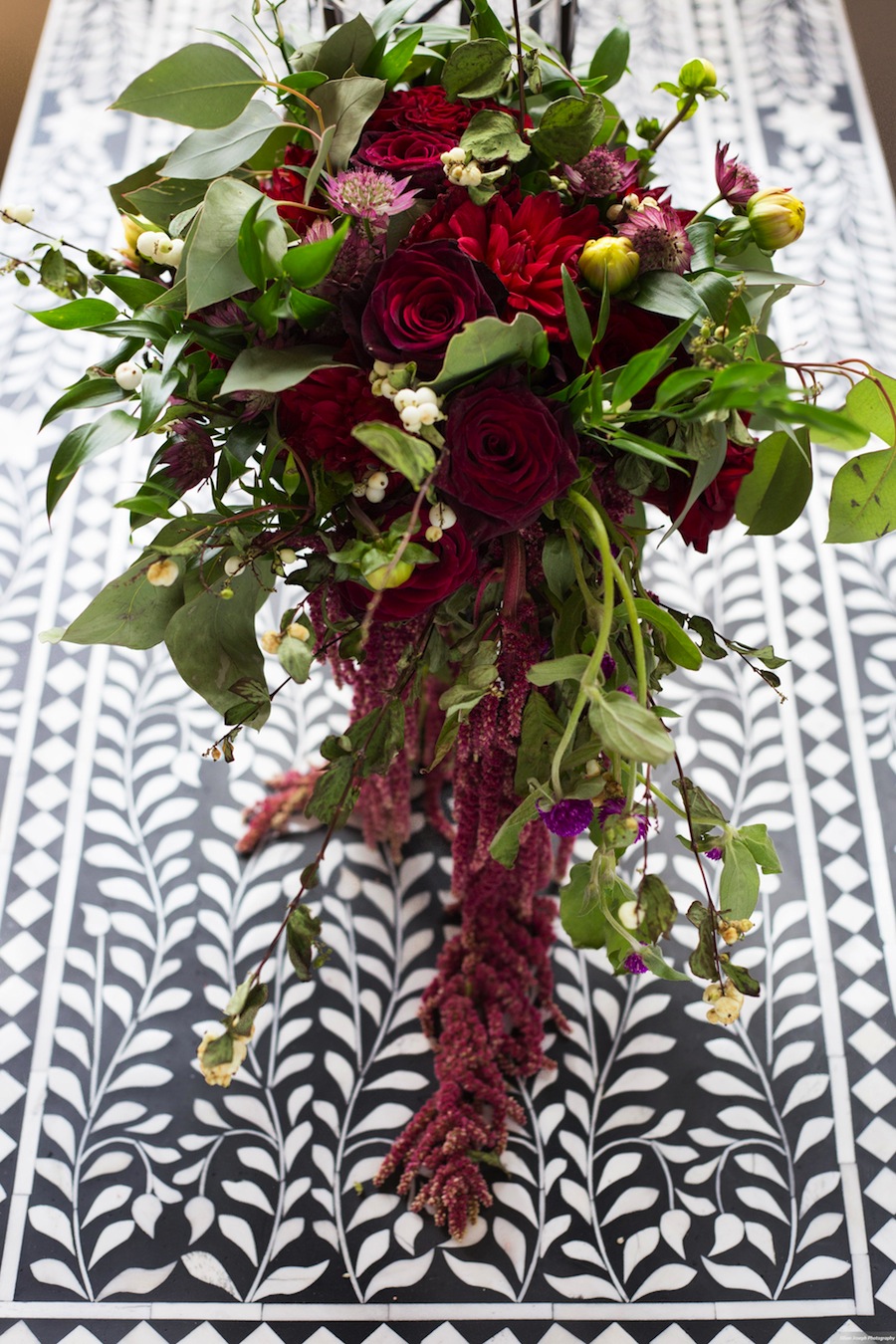 Bouquet: Andrea Layne Floral Design | Jillian Joseph Photography
Favors For a Cause
Most guests walk away from a wedding without picking up a favor or even end up throwing them away. Making a donation to a local charity on behalf of your guests is a great way to reduce the amount of waste and is a thoughtful alternative. If you are set on giving a gift, guests always love food so an edible favor is a great option, along with seeds to plan a tree or even a soy candle.