Upon first impression, clients will know I am FUN and they will expect to have fun. I share a ton about myself to help my clients feel at ease, comfortable, and confident!

[pp_gallery id="69929″]
Our boudoir style is:
A Tampa boudoir photoshoot with Andi Diamond Photography is an unparalleled experience of pampering and fun, where Andi will guide you through everything from wardrobe selection, expert posing and lighting, and custom artwork selection, to include installation in your home. Her style is elegant, classy, and sophisticated; show as much or as little skin as you want.
Why would someone do a beauty boudoir shoot?
Maybe you are celebrating a milestone in your life, a birthday, a personal transformation, a goal that you set and met. Maybe you are getting married or want to gift that special someone in your life with intimate, gorgeous, and stunning artwork of who they love most- YOU. Maybe you recently overcame a difficult challenge and want to be pampered while honoring yourself. Maybe you simply want to have fun and celebrate your sexy side! Whatever your "why", I want to help you discover your most beautiful self, feel empowered, sexy, and confident.
What do I wear?
At your personalized consultation Andi will help you select everything you need to bring to your boudoir session- wear as much or as little as you want!
What is your best advice for someone wanting to do a boudoir shoot? 
Be prepared to have fun and let go.
Where do you shoot?
Either at my South Tampa studio or at your home.
What should I look for in a boudoir photographer?
You should feel 100% comfortable and confident in your boudoir photographer. This is a very intimate type of shoot so you should have a level of trust that ensures your confidence.
Our pricing:
Andi Diamond Photography's collections start at $695 and range to several thousand.
Website | Facebook | Instagram
I want to learn more about Andi Diamond Photography.
FEATURED ANDI DIAMOND PHOTOGRAPHY WEDDINGS ON MARRY ME TAMPA BAY: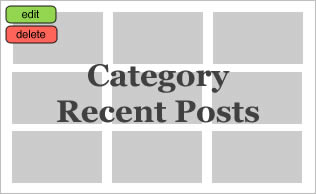 I'd Like to Connect with Andi Diamond Photography
---
As Seen on Marry Me Tampa Bay