When you first meet Tampa Bay wedding photographer Andi Diamond, you notice her genuine interest to learn about you and your wedding. She instantly puts you at ease and makes you feel like you've known her for years. Then, when you view her work, you instantly feel the connection between her couples.
I've had the great pleasure of knowing Andi for several years and have always appreciated her interest in building up the wedding community, whether it be through educating young wedding photographers just starting out in the business or sharing her knowledge to educate couples on what to look for in an experienced wedding pro. She has a generous heart, fun-loving personality (just watch her on the dance floor) and truly gives 110% to couples before and after their wedding.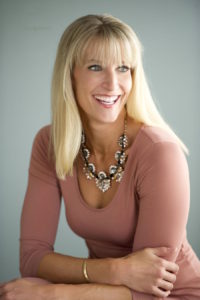 Email Andi Diamond Photography
Website | Facebook | Instagram
Featured weddings on Marry Me Tampa Bay
What inspired you to start your business?
I have always loved photography but never though that it could be my livelihood. After my son was born and I went back to work (in pediatrics), I dreamed of how I could put my passion to work while still giving me creative opportunities and the options of being my own boss. Once I took that leap, I never looked back. I absolutely LOVE what I do and the couples who I get to know.
Where do you draw your inspiration?
Each couple has their own unique story and own special relationship. How they interact with each other and their families is like no other couple, so I don't go into any wedding with a preconceived notion of how I want it to look. I just truly want to capture each story as it unfolds (with some creative coaching, of course).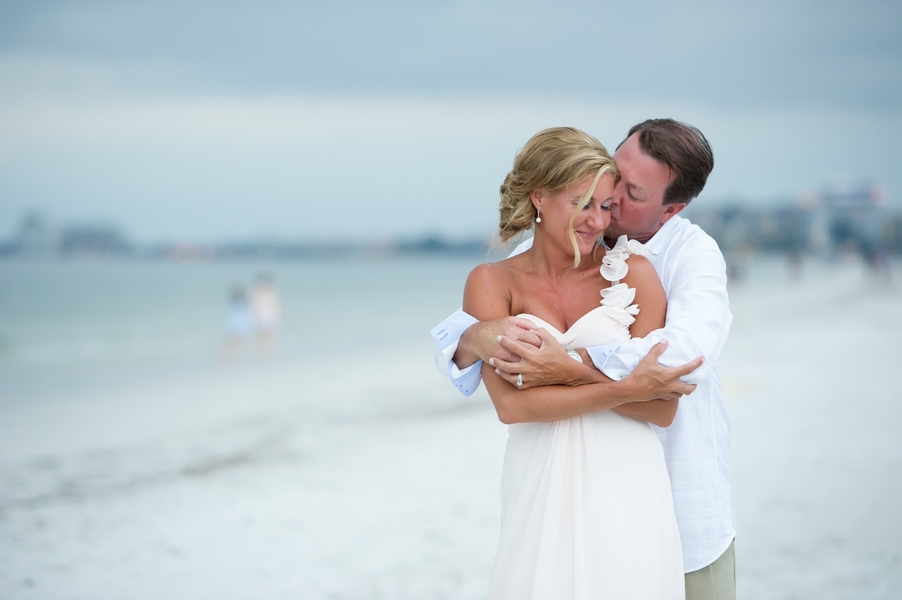 Andi Diamond Photography | St. Pete Beach Don CeSar Wedding
What is one of your favorite things about being a wedding professional?
Hands down, the relationships that I build. it makes such a difference when I am at a wedding as a friend as opposed to being there as just a paid vendor. I am blessed that my couples care about me and my family (and I them) and our relationships always continue long after the wedding day.
What makes your business stand out from other wedding photographers?
I think that the relationships that I build with my couples truly make me unique. Photographic art aside, I know my brides and grooms inside and out and they the same with me. I think these relationships help me to form a comfort level that is so incredibly special that is it not unlikely for us to be hugging and laughing together through the entire wedding process.
In your opinion, what is a MUST HAVE at every wedding?
FUN! It sounds pretty obvious, but seriously, don't sweat the small stuff. If you surround yourself with a team of experienced, talented wedding professionals, they will take care of all the little (and big) details for you so that you can enjoy your day with your spouse, family and friends.
What is the best piece of advice you can give to a bride who is searching for a wedding photographer?
Make sure that your photographer is well versed in all types of lighting situations. Natural light is beautiful and has its place in a wedding, but a photographer who is "natural light only" can be a huge disservice in the complex technical aspect of shooting a wedding. Look at completed wedding albums that show a wedding from beginning to end in a variety of lighting situations. Outside of the technical aspects, make sure you really connect on a personal level with your photographer. She will be with you more than your spouse will be on your wedding day. :)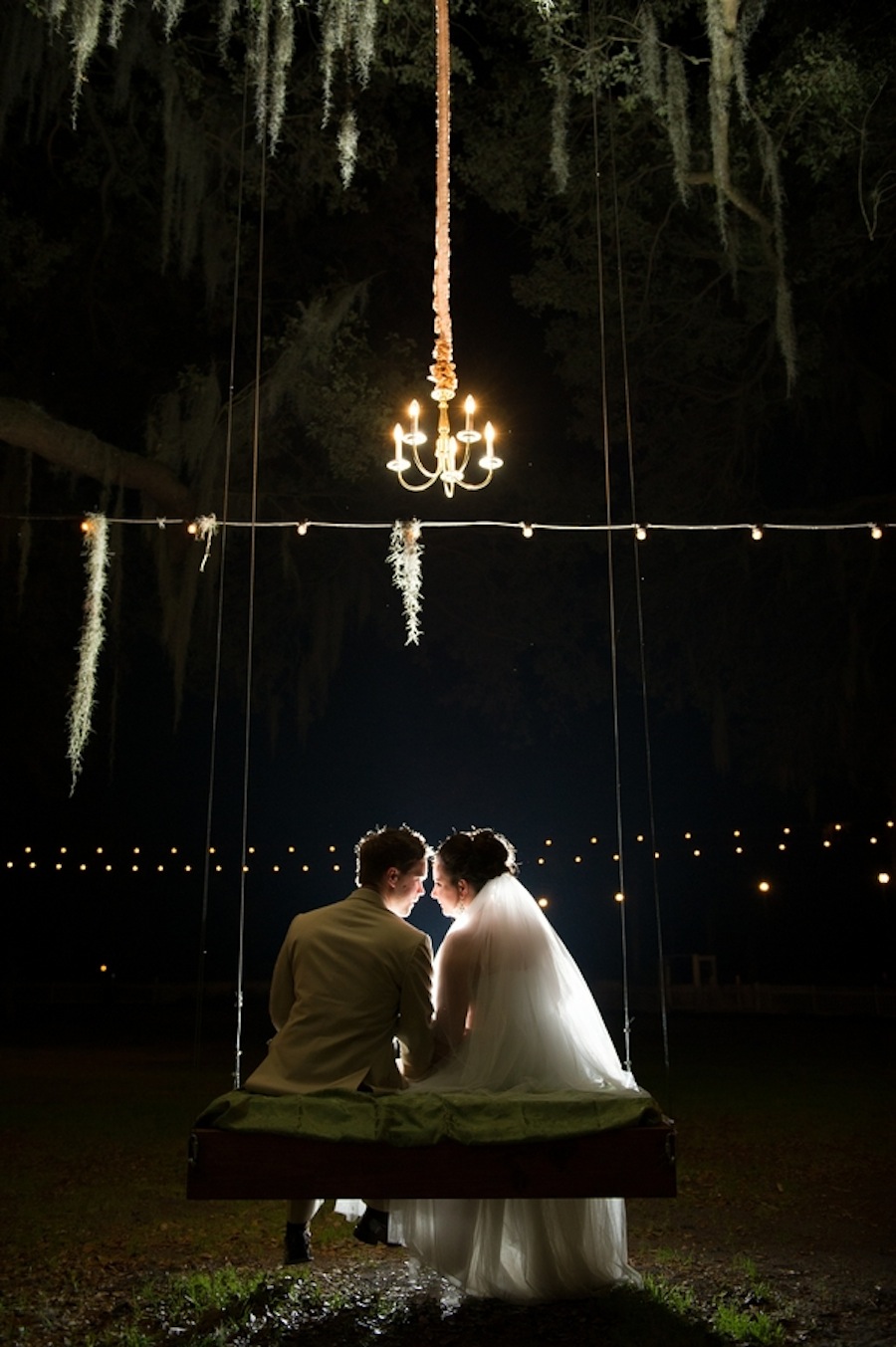 Andi Diamond Photography | Green, Coral and Ivory Rustic Rocking H Ranch Wedding
What is one thing most couples would be surprised to know about you?
I recently auditioned for American Ninja Warrior! I got two callbacks and really though I was going to make it, but I never got the final callback. I am currently training for the St. Anthony's Triathlon, an olympic distance triathlon in St. Pete in April. Wish me luck!
What are some of your passions, non-wedding related?
The Gators! I am a University of Florida graduate and bleed orange and blue. My family and I love going to Gator football games when I have an off weekend.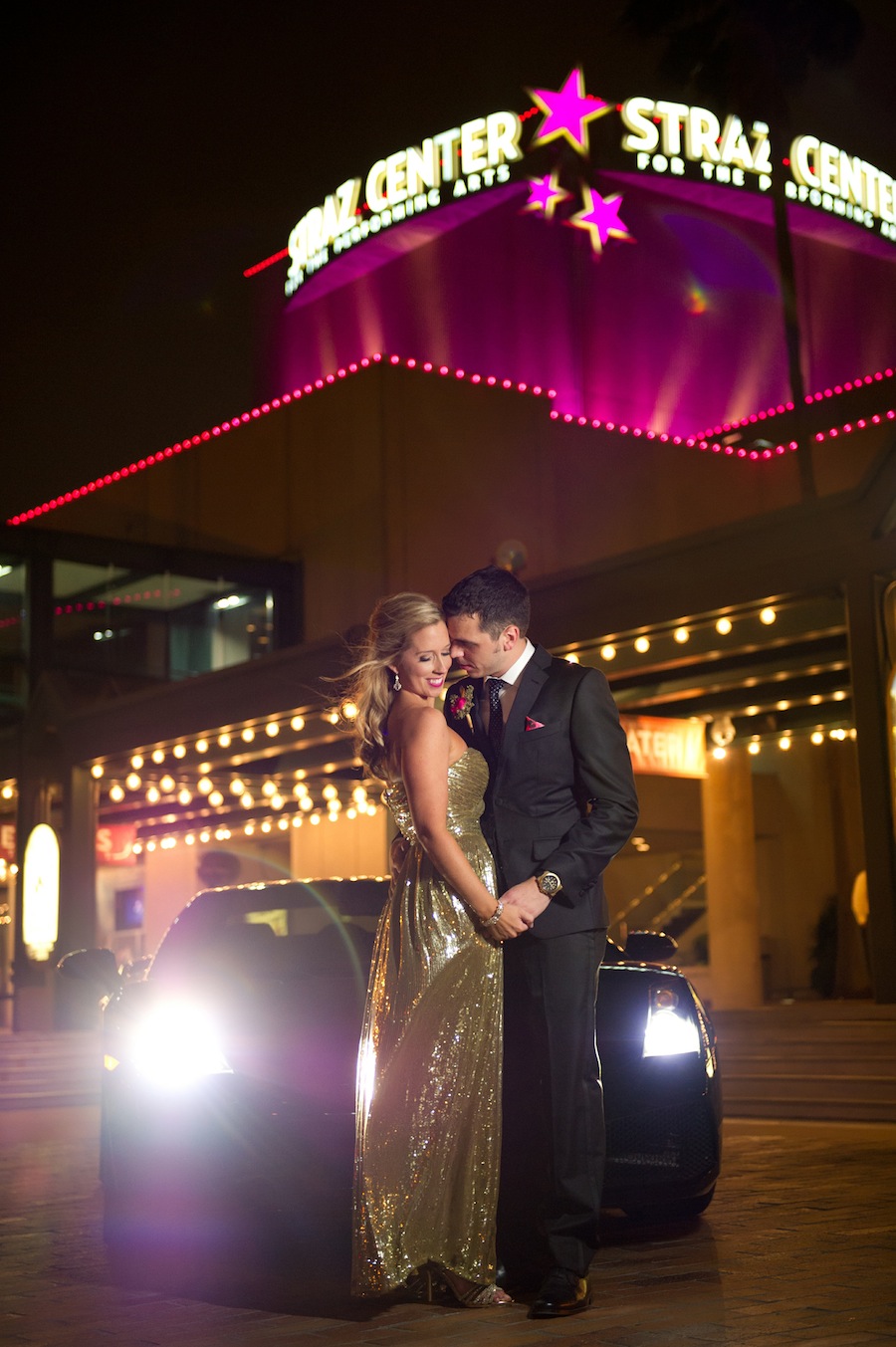 What is one of your most memorable moments as a wedding professional?
Seeing dads' tearful emotions as their daughters get married always hits home with me. Having lost my dad two years ago, I hold dear to the memories of him seeing me for the first time, walking me down the aisle and our first dance. I always get emotional when I see those moments between a bride and her father, and it makes me miss my dad even more.
What are you most excited about in the upcoming year?
Tampa has some amazing new wedding venues that are being developed in 2017 that will truly prove to be such an opportunity for Bay area couples who are planning their weddings. The venues will serve a variety of tastes and styles and will really help to continue to grow our thriving city.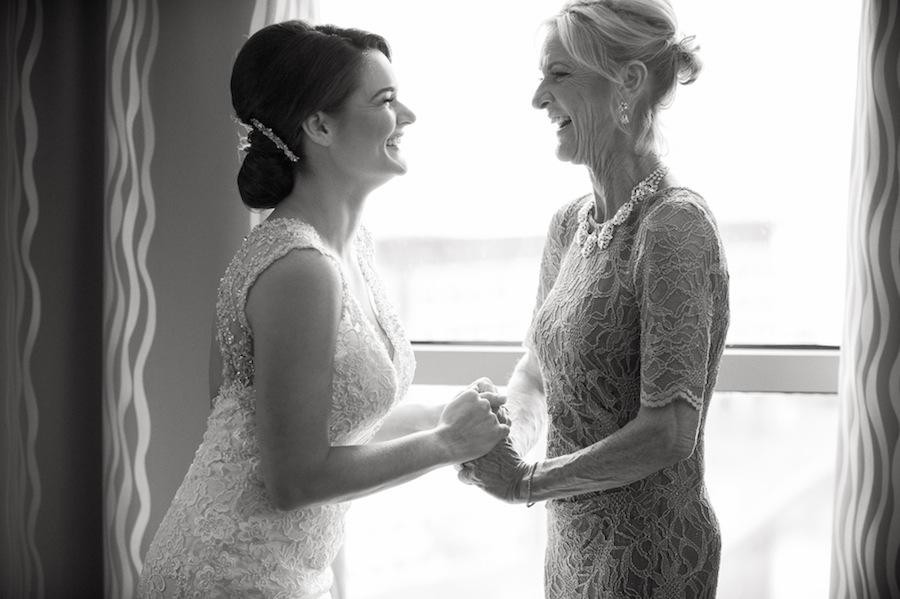 Andi Diamond Photography | Pink, Blush, Gold and White Waterfront Tampa Wedding
Reviews from Previous Marry Me Tampa Bay Couples:
"We knew that our pictures would provide an enduring reminder of this special day, and, we really wanted to make sure it was done right. We selected Andi Diamond Photography after interviewing a number of photographers. We walked away from our interview with Andi feeling very confident that she would deliver for us." – Previous Marry Me Tampa Bay Bride Tatiana: Elegant St. Petersburg Ballroom Wedding | Renaissance Vinoy Wedding
"Our wedding photographer needed to have a high sense of professionalism and also to make the entire experience fun! We hired Andi Diamond Photography because she worked with our sister Kelly Hendra, so she referred us to her. Her service was truly beyond our expectations and was very personable, we felt she was already part of the family." – Previous Marry Me Tampa Bay Bride Caitlin: St. Pete Beach Destination Wedding | Andi Diamond Photography
"Andi [of Andi Diamond Photography] and I meshed well, and I knew we could trust her. I liked her style of editing and the moments she could capture behind the lens." – Previous Marry Me Tampa Bay Bride Kaitlin: Pink, Blush, Gold and White Waterfront Tampa Wedding

MORE: ANDI DIAMOND PHOTOGRAPHY WEDDINGS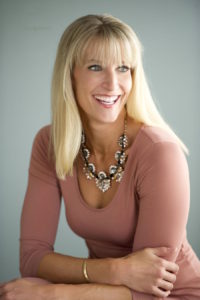 Tampa wedding photographer, Andi Diamond, makes it her goal to truly get to know her clients as friends. Through building a trusting and fun relationship, she is able to create images that are authentic, while helping to creatively coach her couples into looking and feeling their absolute best. She wants your images to be so much more than just creative and unique. She wants you to feel the emotion, love and energy that you experienced with your family and friends on your wedding day for years to come when you look at your wedding images. And in all honesty, she does it for the wedding cake and massive hugs she gets at the end of the day.
Email Andi Diamond Photography
Website | Facebook | Instagram
Featured weddings on Marry Me Tampa Bay