Kari and Todd met the old fashioned way…through a friend of a friend. The Tampa couple met over lunch one Friday afternoon at the Green Iguana and hit it off. Although Todd moved to Connecticut a year later to attend business school at Yale University, the pair survived the long-distance relationship and were engaged three years later on the top of the Swiss Alps!
The pair wanted their Florida wedding to have a destination feel, but didn't want to travel too far, so they chose to host a waterfront Sarasota wedding. "It was great for our guests from outside of Florida, and a good portion of our guests who were from Tampa/Pinellas also made a weekend of it, which was great," Kari said.
Since the couple enjoys boating and being on the water, the Sarasota Yacht Club was a true reflection of them. "The Sarasota Yacht Club is a unique venue that not a lot of people have been to or attended events there since they rebuilt a few years ago. We liked the idea of getting married on the docks and having our reception be right there," the bride explained.
Kari and Todd chose a classic nautical-theme complete with sailboats and stunning waterfront views.
Family played an important role in the wedding ceremony as Todd has six siblings. "My dad walked me down the aisle, our parents were asked to stand and bless our marriage, Todd's brother was a groomsmen, little sisters were flower girls, other little sister did a reading, and older twin sisters sang acapella during the ceremony," Kari shared.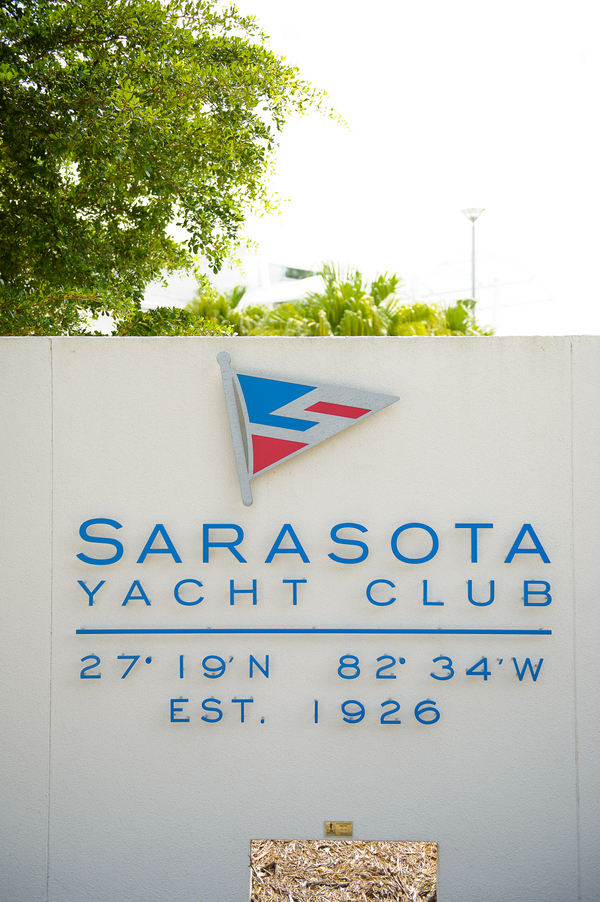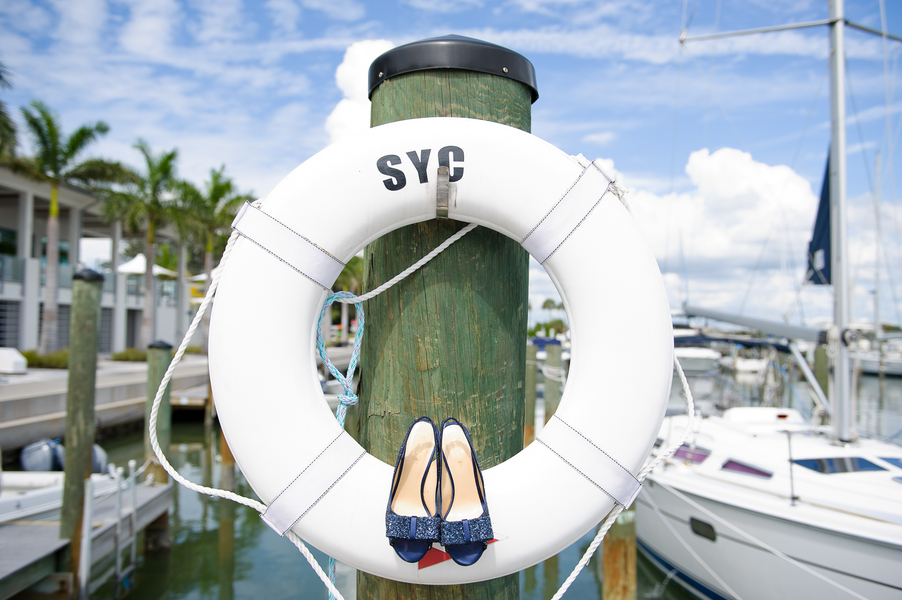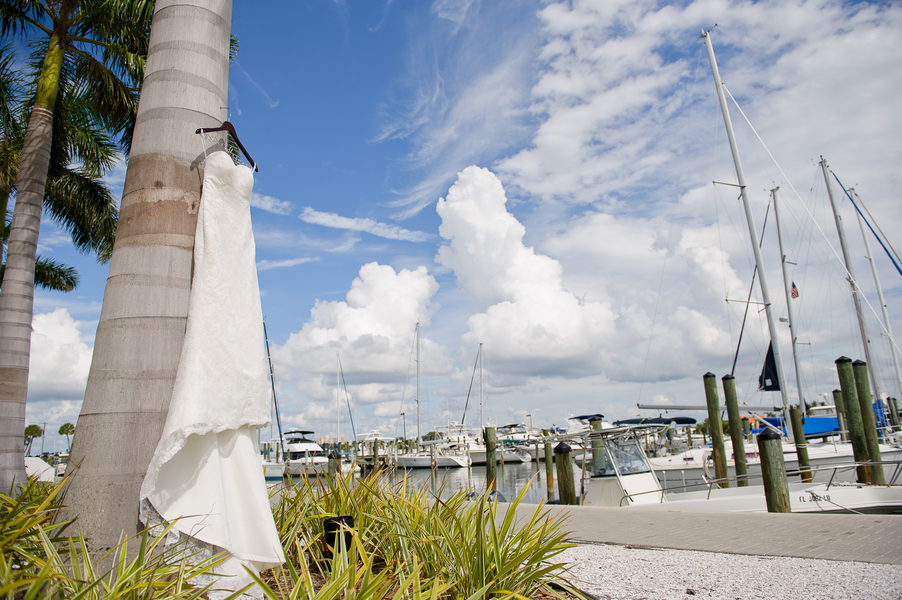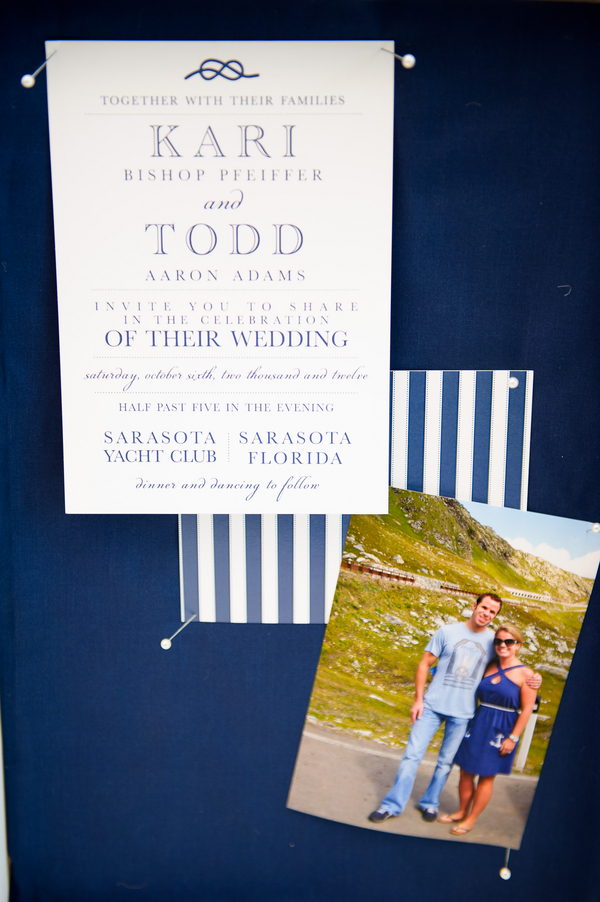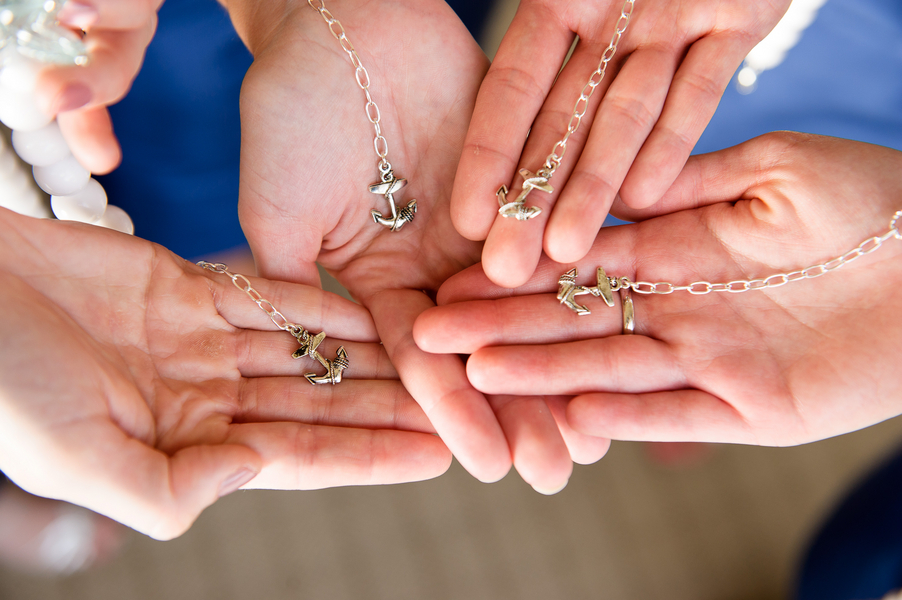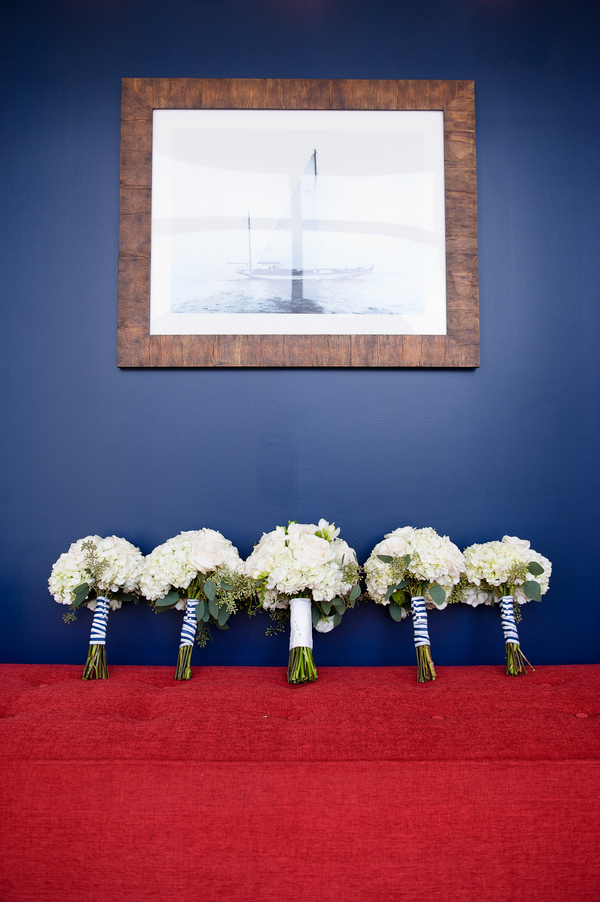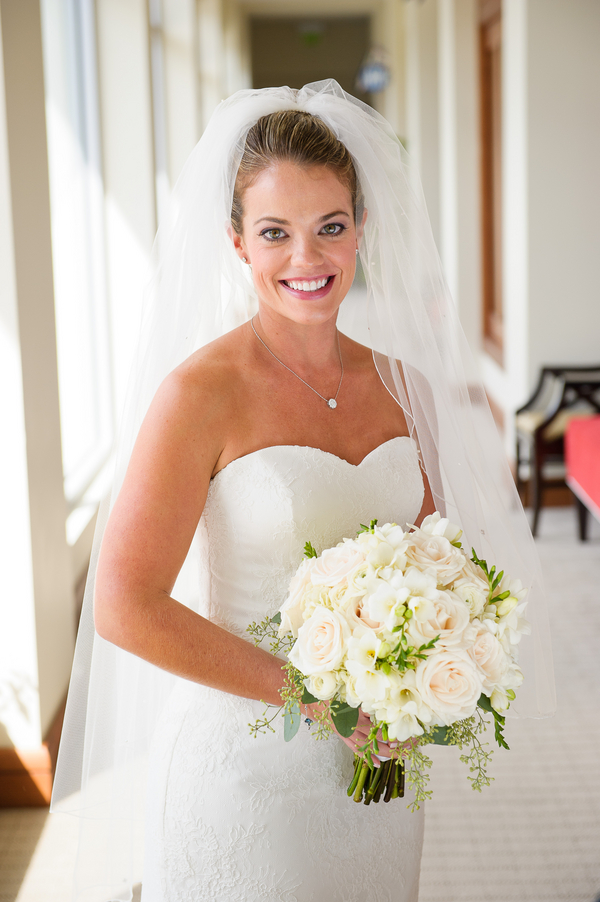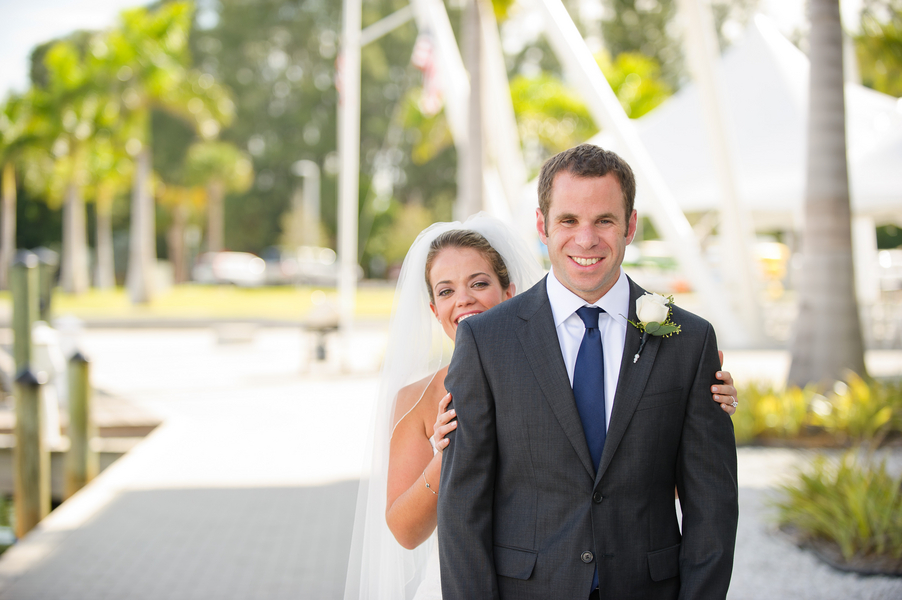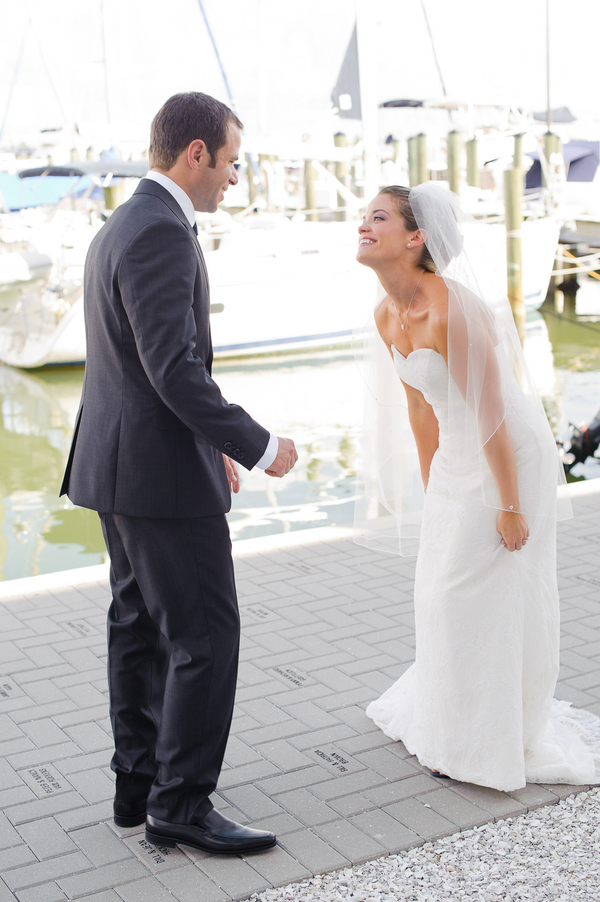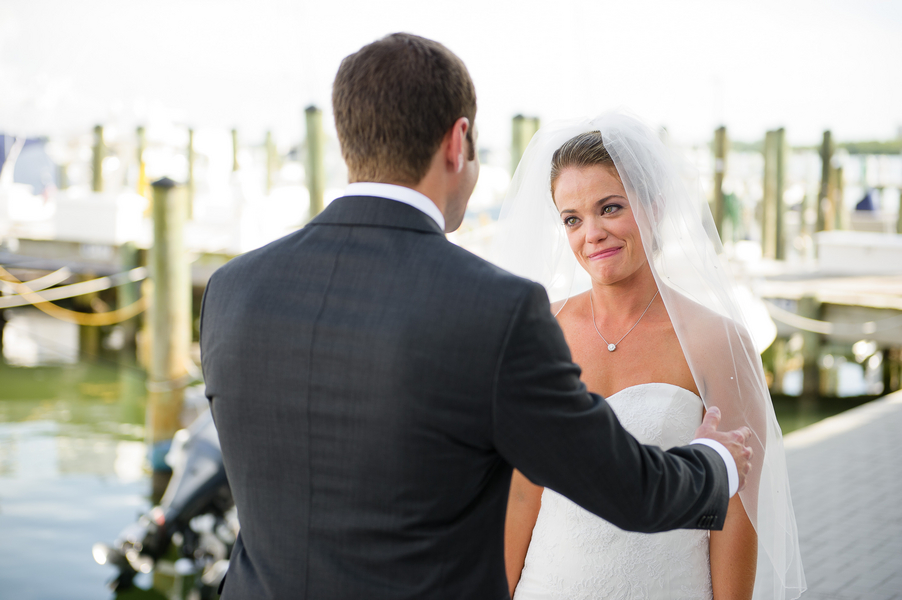 My favorite moment was our first look. It meant so much to get to see each other beforehand. I was completely surprised by Todd's emotional reaction to seeing me in my dress. A moment I'll never forget! – The Bride
















Todd's favorite moment was our first dance. We opted for an untraditional song with "Stand by Me". Not only was it fun because it was a faster paced song, but our bridal party joined in with some impromptu "background" dancing. It was great! – The Bride


Our guests favorite moment was the 15+ minute rendition of "Shout!" complete with everyone kneeling on the ground and jumping around crazy. – The Bride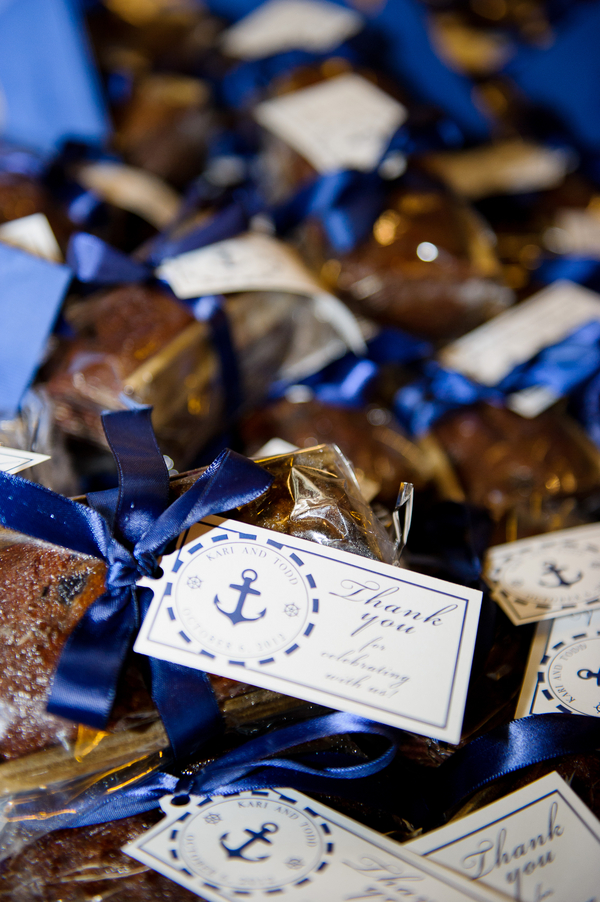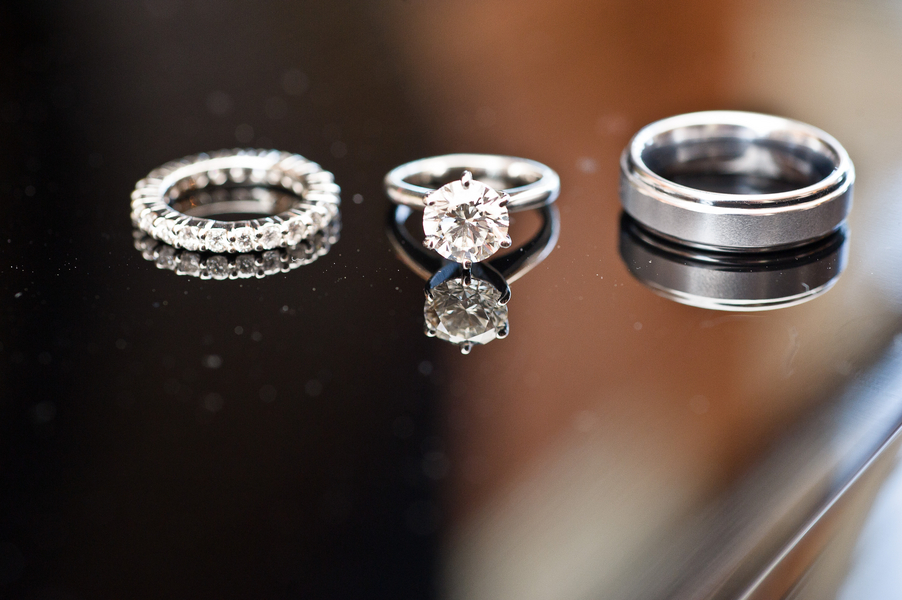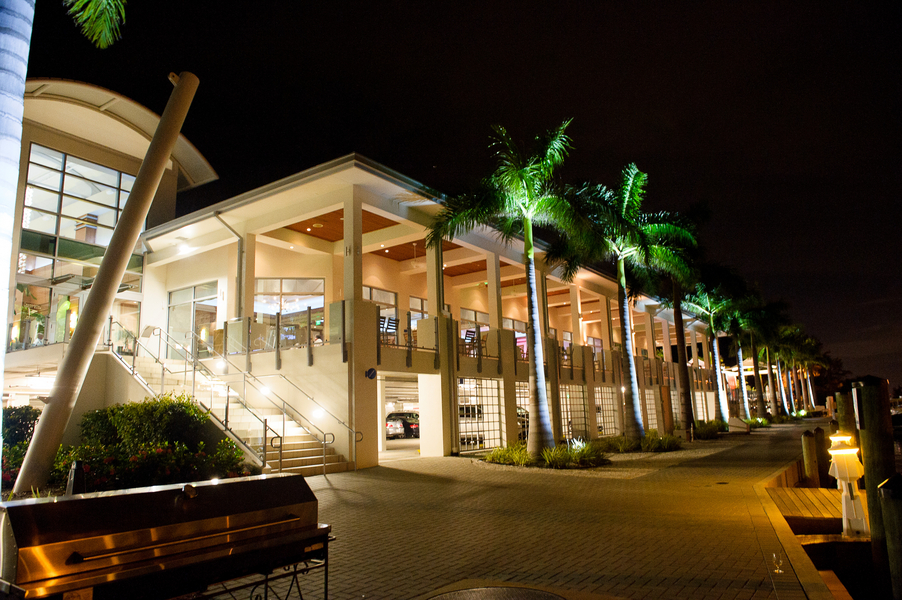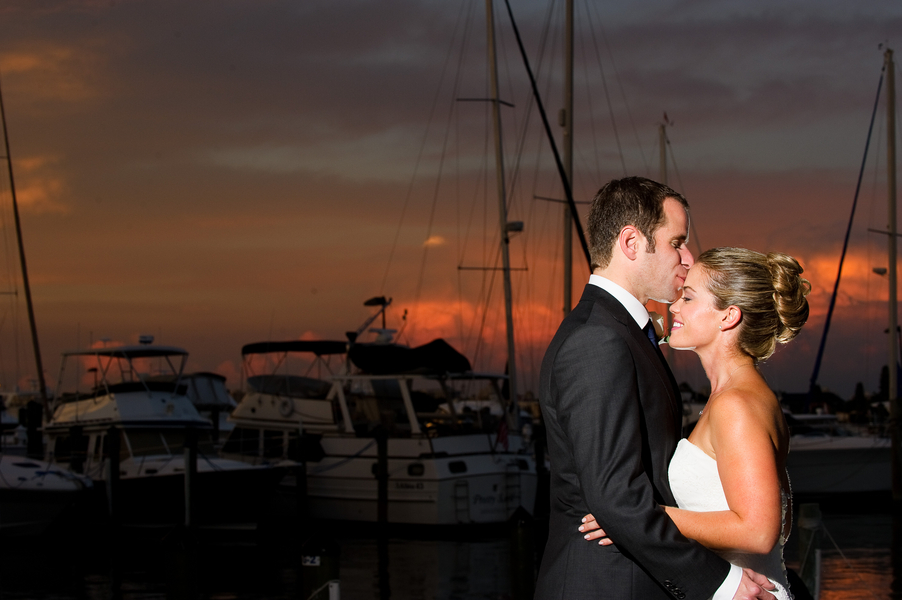 What advice would you give to other Tampa Bay Brides?
At the very least, get a day of wedding coordinator. I didn't make this decision until the very last minute (the week before the wedding) and I am so glad I did! Because I had done all of the planning pretty much myself, as the day neared, I was having major anxiety about having to worry about all of the little details the day of when I should be enjoying spending time with my friends and family getting ready to get married! Natalie from Burkle Events made a world of difference and was a lifesaver!
Also, make the event reflect your personalities and who you are as a couple. We had fun coming up with unique touches … From our cake pop place cards to the banana bread take home gifts, to our crazy band, our fun first dance, unique guest books and incorporating our family into the ceremony.
And the day of? Enjoy every moment. Reflect on how lucky you are to be marrying the one you love the most surrounded by those who love and care about you.
Sarasota Wedding Venue: Sarasota Yacht Club
Sarasota Wedding Photographer: Andi Diamond Photography
Sarasota Wedding Planner/Coordinator: Burkle Events
Sarasota Wedding Photographer: Hearts Video
Sarasota Wedding Florist: Elegant Designs Floral Art Studio
Sarasota Wedding Linen Rentals: Connie Duglin
Sarasota Wedding Cake: Pastries by Design
Sarasota Wedding Officiant: A Wedding with Grace
Sarasota Wedding Ceremony Music: Dean Miller
Sarasota Wedding Band: Otis Velt and the Old School Band
Sarasota Wedding Dress: Malindy Elene Bridal
Sarasota Bridesmaid Dresses: Banana Republic
Sarasota Wedding Hair & Makeup: The Met
Sarasota Wedding Favors: The Happy Baker
Sarasota Wedding Calligraphy: Tampa Calligraphy
Wedding Invitations: Seahorse Bend Press
Hand Painted Signs: Salty Sisters