Wedding Planning Advice from Marry Me Tampa Bay
When the love of your life finally pops the question, you're filled with so much happiness and joy, and then reality hits and you realize: I have to plan a wedding and have no idea where to start!
Before you immediately jump onto Pinterest to start planning your dream wedding, take a step back and form an action plan.
While there are multiple of avenues you can take, we've compiled expert advice from preferred Marry Me Tampa Bay wedding vendors to help you with the initial stages of wedding planning.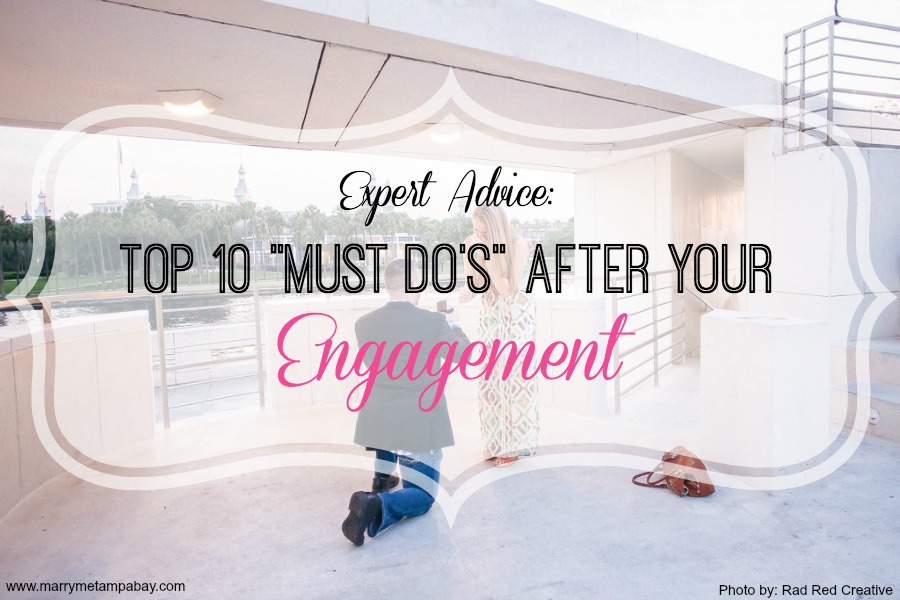 Photo by Rad Red Creative
Expert Advice: Top 10 "Must Do's" After Your Engagement
1. Don't Spill the Beans
My best piece of advice is to first and foremost enjoy the moment between the two of you before you share your exciting news with family and friends. – Jill, owner of Jillian Joseph Photography
2. Prepare for All the Questions
Getting engaged is exciting, and it is also exciting for everyone around you. You will begin to get bombarded with questions that have to do with planning and setting the date, and the pressures of others' opinions will start to pile on top of you. Just take a deep breath and relax. Remember that your wedding day is for you and your fiancee. Go at your own speed and remember what brought you here. -Kera, owner of Kera Photography
3. Don't let Family Stress You Out
Tell your family and friends to breathe and relax! They are coming to bombard you with questions you are probably not ready for. -Kimberly, owner of Kimberly Hensley Events
4. Insure Your Ring
Most people overlook it, but should definitely be done ASAP. – Brittany, co-owner of Rad Red Creative
Photo by Lisa Otto Photography
5. Wait to Ask your Bridal Party
Eights months before the wedding is plenty of time, and some people or relationships might change after you get engaged. You never want to regret the people who are in your wedding photos. -Nikki, owner of Nicholle Leonard Designs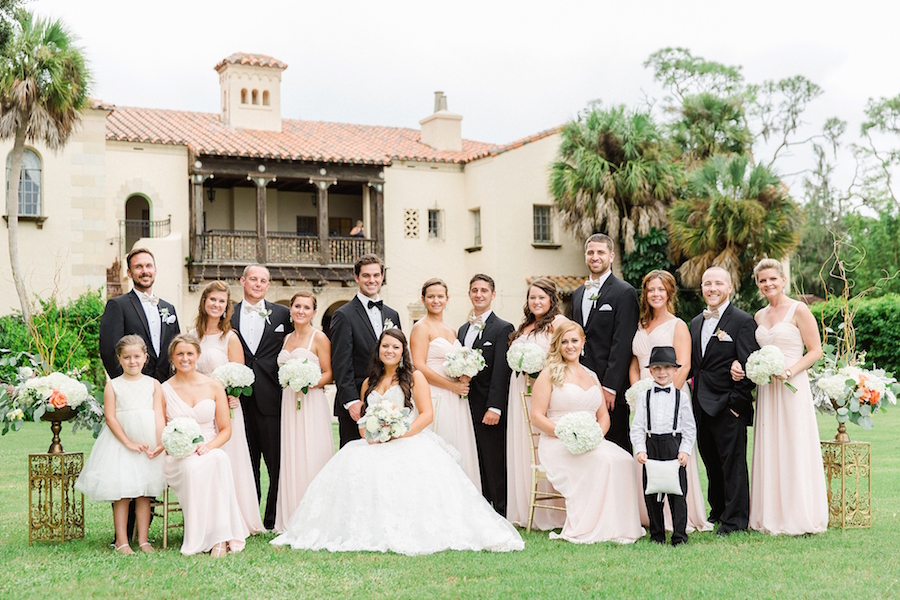 Photo by Ailyn La Torre Photography
6. Figure Out Your Budget
How much do you want to spend? How much can you spend? Will you be receiving any help from family? Without the budget as your starting place you can't do anything or if you plunge in you won't be a happy camper when things start to add up. – Ashlee, owner of Ashlee Hamon Photography
7. Don't let Pinterest Rule Your Wedding Planning
Be sure that the pins that you are pinning truly define you and your soon to be spouse. A lot of wedding pins you see are from styled shoots with plenty of time and money to design, so don't let them ruin your expectations. Be sure that what you are pinning can be planned realistically within your budget. -Lisa, owner of Lisa Otto Photography
8. Book Your Venue, Planner and Photographer Early
Once you're ready to start the planning, remember that most vendors book at least a year out. Vendors that book the quickest are venue, planner and photographer. So waste no time. Start your research and set up meetings. I always tell my potential clients to meet every single vendor if you can. You'll know within the first few minutes if you want them to be a part of your day! -Rana, owner of Roohi Photography
Book early! This is key, as many wedding vendors have limited availability and can book up fast. In my industry for example, we can book out well over a year in advance! So if you want to ensure you get the planner, photographer, DJ etc. you want, don't hesitate…book it! -Ailyn, owner of Ailyn La Torre Photography
9. Remember Why You Are Getting Married!
With all the planning, tastings, family opinions and seating charts, it's easy to lose sight of what the wedding is really about. I always encourage my clients to remember it's their special day to celebrate the love they share. Take time to spend romantic dinners together. Put a note on the refrigerator with a list of qualities you love about one another to reflect on. Start the planning process with an agreement to always remember what this magical day is really about. Then after your "I do's" the relaxed happy glow will be captured beautifully in your photographs. -Cassandra, owner of Ever After Vintage Weddings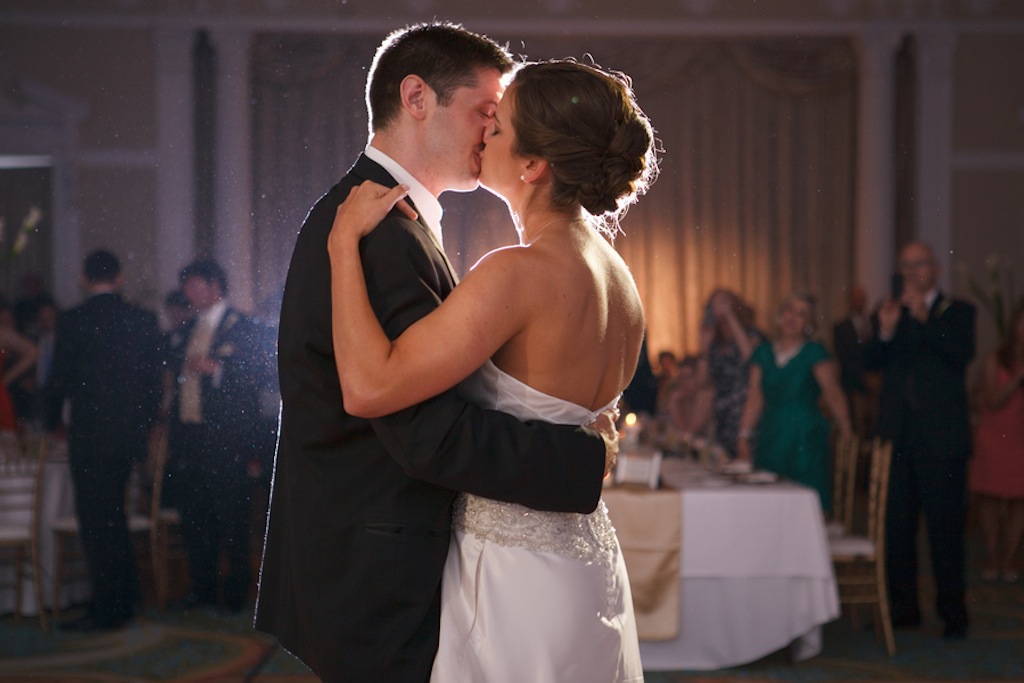 Photo by Carrie Wildes Photography
10. Don't Sweat the Small Stuff
It may be a bit cliche, but the old adage is 100% true. In the grande scheme of your wedding, the most important thing at the end of the day is that you and your best friend, your partner in life, say, "I do" and commit yourselves to each other in front of the people who love you and support you the most. If it rains on your wedding day and you had a beautiful waterfront ceremony planned, move it indoors (this is exactly what my husband and I did). If your cake comes in chocolate instead of amaretto, oh well. If your flowers are plum, and not the lilac you had envisioned, I promise no one else will know unless you make a huge deal over it. I am by no means saying that your planning should go to waste, rather to just appreciate all of the amazing moments of your wedding day. Take it all in, because it is gone before you know it, and you are left with only your memories and of course your pictures! -Andi, owner of Andi Diamond Photography