Tampa Bay Navy & Nautical Wedding Inspiration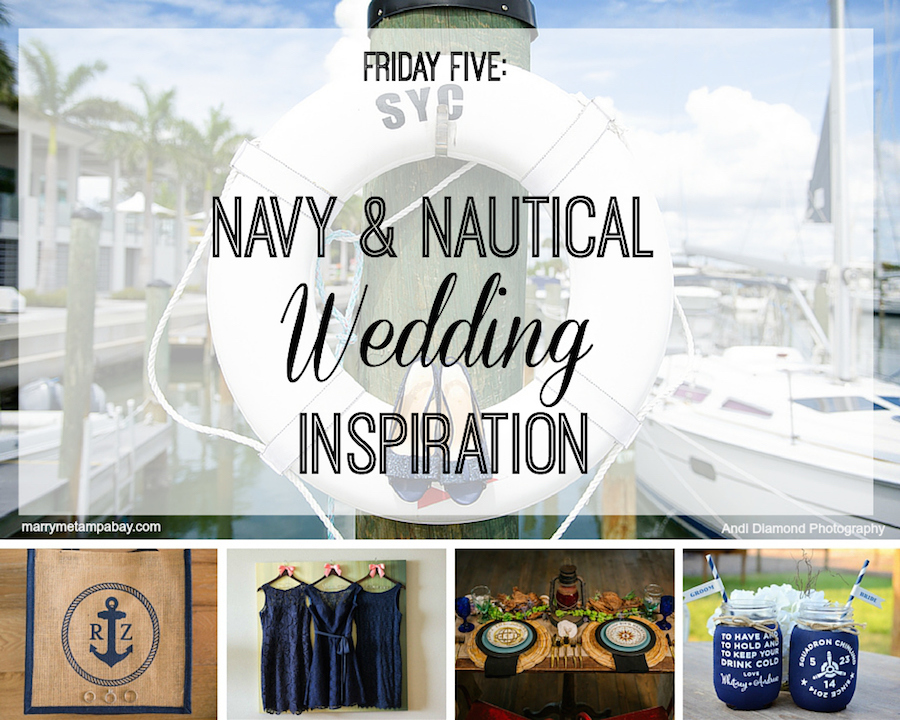 Waterfront Tampa Bay weddings are one of our favorite settings, and this week's Friday Five will inspire you to embrace your inner sailor.
Navy is such a versatile color to add to your wedding day color palette. We love how it blends perfectly into a nautical beach wedding, while also add elegance to a rustic or industrial surrounding.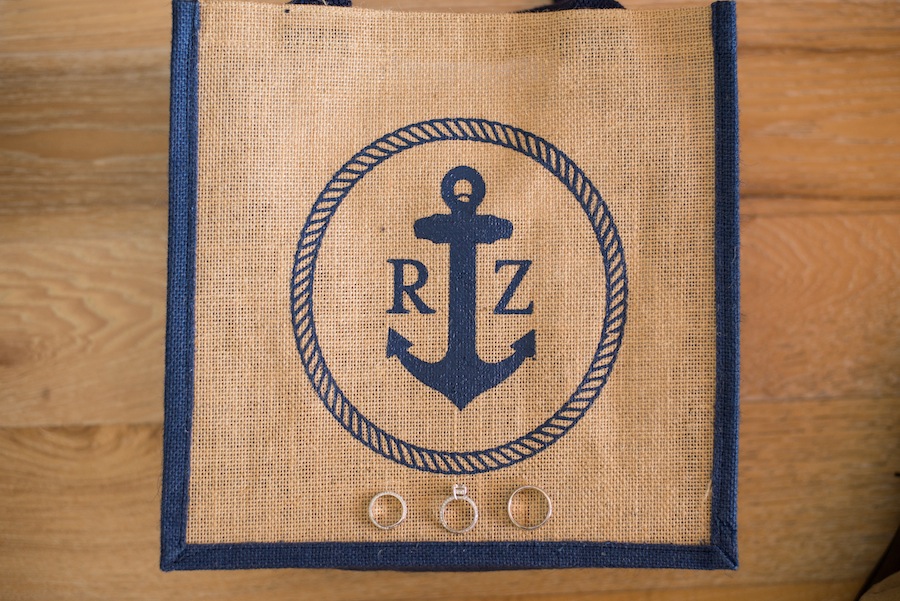 Photo: Kristina Houser Photography | Planner: Special Moments
MORE: WHITE AND SILVER DESTINATION CLEARWATER BEACH WEDDING
A Clearwater Beach wedding calls for these adorable welcome bags featuring a custom anchor design and the couples initials.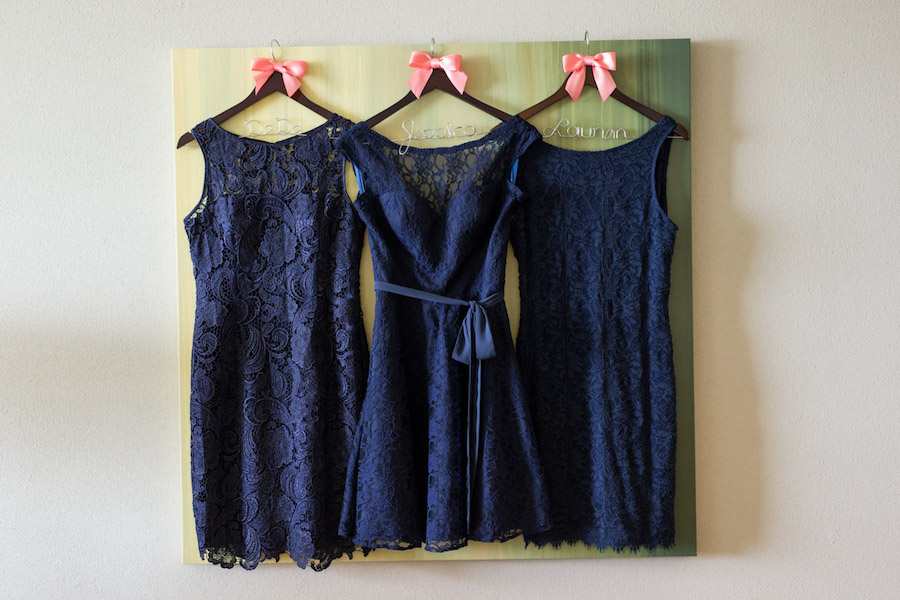 Photo: Jeff Mason Photography
MORE: NAVY AND CORAL RUSTIC, WATERFRONT TAMPA WEDDING
Navy and coral were the colors of choice for this rustic and lace filled wedding. The palette complemented the rustic burlap and flowers for the bride's elegant vision and honored the groom's country roots.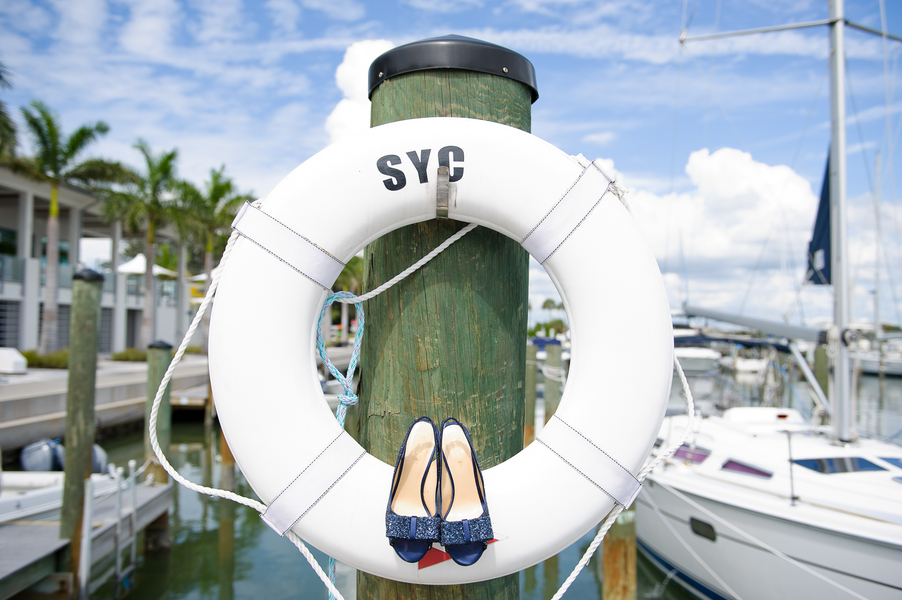 Photo: Andi Diamond Photography
MORE: NAVY AND NAUTICAL SARASOTA YACHT CLUB WEDDING
How much more nautical can you be than getting married on the docks of a yacht club?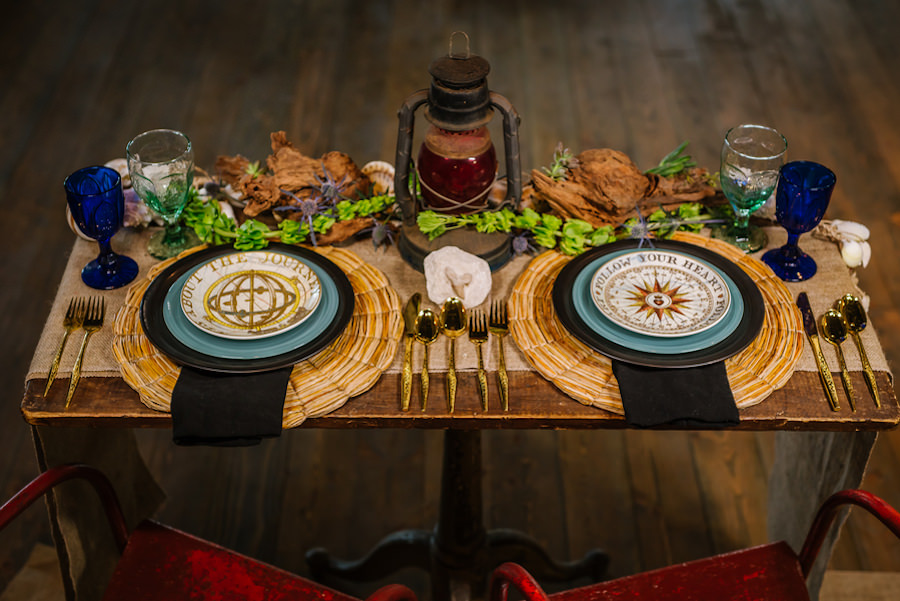 Photo: Ashlee Hamon Photography and Regina as the Photographer | Vintage Rentals: Tufted Vintage Rentals | Florist: Florist Fire
MORE: INDUSTRIAL, HIPSTER TAMPA STYLED WEDDING
Every detail of this styled shoot exudes an under the sea, nautical ambiance. From the vintage decor to the beautiful custom designed cake, we are in LOVE!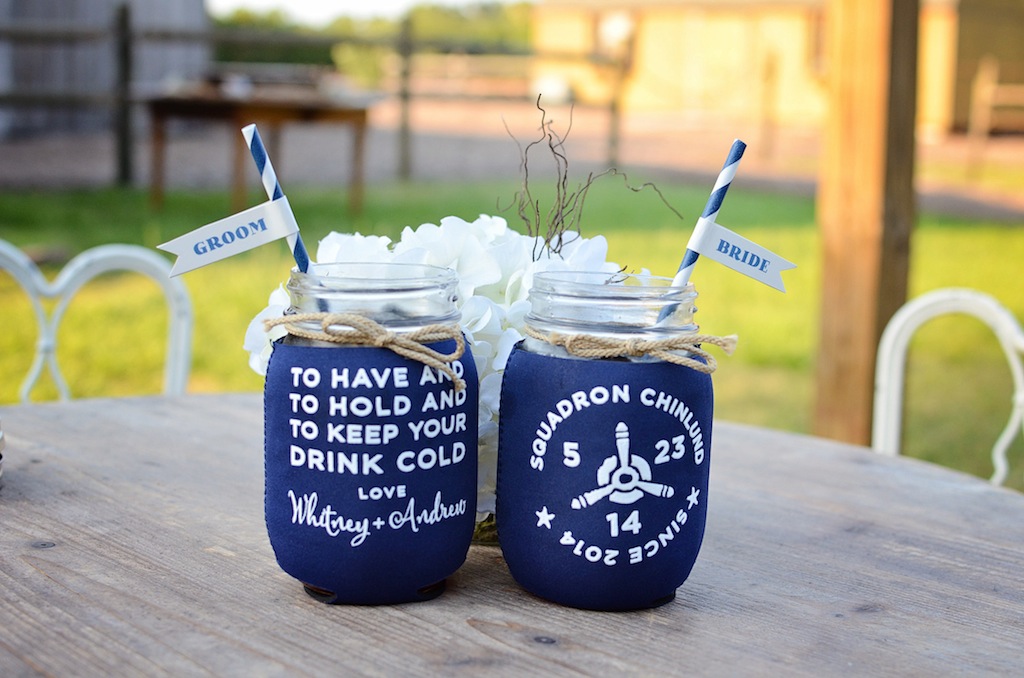 Photo: Off the Walls Photography | Venue: Cross Creek Ranch
MORE: NAVY AND CORAL RUSTIC TAMPA BAY WEDDING
To complement the groom's Air Force uniform, this Tampa Bay bride chose a fun array of coral and navy colors for a rustic celebration at Cross Creek Ranch.