When you first meet Andi Diamond (yes, that's her real name!), it's like being reunited with a dear friend from your past. Her warm demeanor and big smile will instantly put you at ease, which is exactly what you want in a wedding photographer.
One quality that some couples underestimate is a wedding photographer's ability to make you feel relaxed in front of the camera. Andi's specialty is posing; she knows the exact body angle and head tilt for that perfect portrait. Combine that with her relaxing vibe, and it only makes for an enjoyable experience for even the shyest couple.
Even though she's calm and collected, Andi is also pretty freakin' cool. Don't let this blonde, mother of two fool you. She's an avid fitness buff and even auditioned for American Ninja Warrior! Though she's also the first in line at the dessert bar, which is why we love her (and know you will too!)
"Neither Luke and I are very good at taking pictures and doing different poses so it was important for us to find someone who made us feel comfortable. I looked for someone who had experience and a great personality who was able to position us and basically boss us around," the bride joked. "I was blown away by Andi Diamond Photography's service. Andi captured all of our most special moments, and the pictures turned out absolutely beautiful. She was also very efficient, made everything fun, and kept the vibe relaxing for us. I had multiple guests compliment her and how great she was." -Victoria and Luke | Chic Gold, Rose and White Lakeland Wedding | Haus 820

Andi Diamond Photography is a boutique style wedding studio that has been capturing weddings for almost ten years. My style is creatively coached with a bold sense of style and timeless creativity.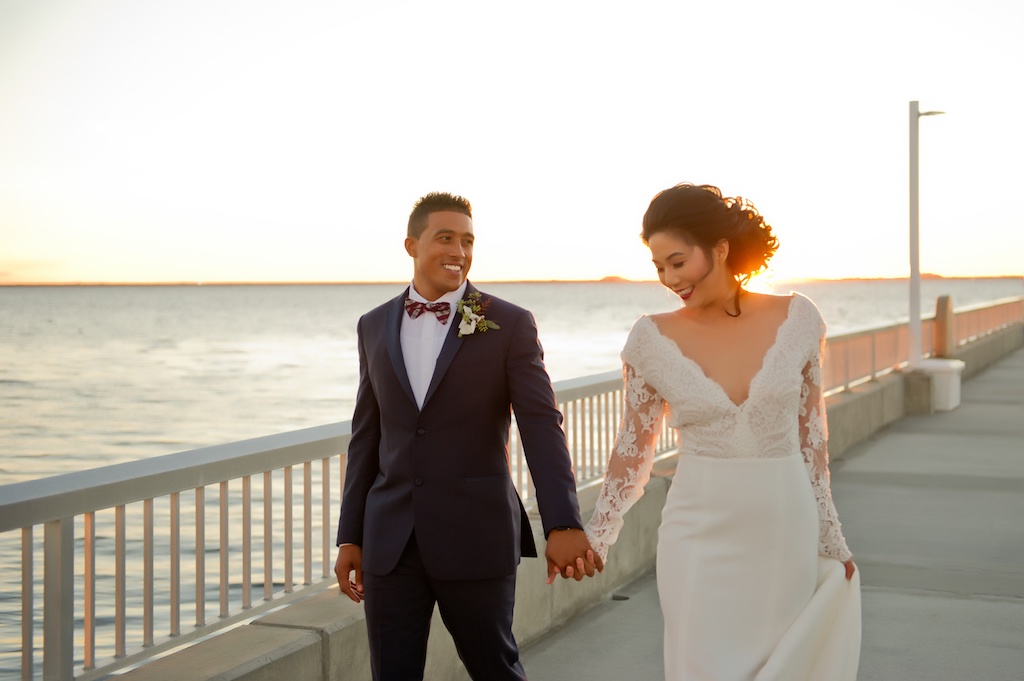 Tampa Waterfront French Country Styled Shoot | Westshore Yacht Club
What inspired you to start your business?
Ever since middle school, I was always the one walking around with a camera (back in the days of film!). At my gymnastics meets, I would take pictures of the entire weekend so I could later retell the stories. After my son was born, I realized how much I missed that creative outlet, and I left my job in "corporate America" to pursue my passion.
What makes your business stand out from other wedding photographers?
I truly get to know my couples so they feel more like I am an extension of the bridal party, rather than a vendor. Through forming these personal and close relationships, I am truly able to capture authentic moments and real emotions.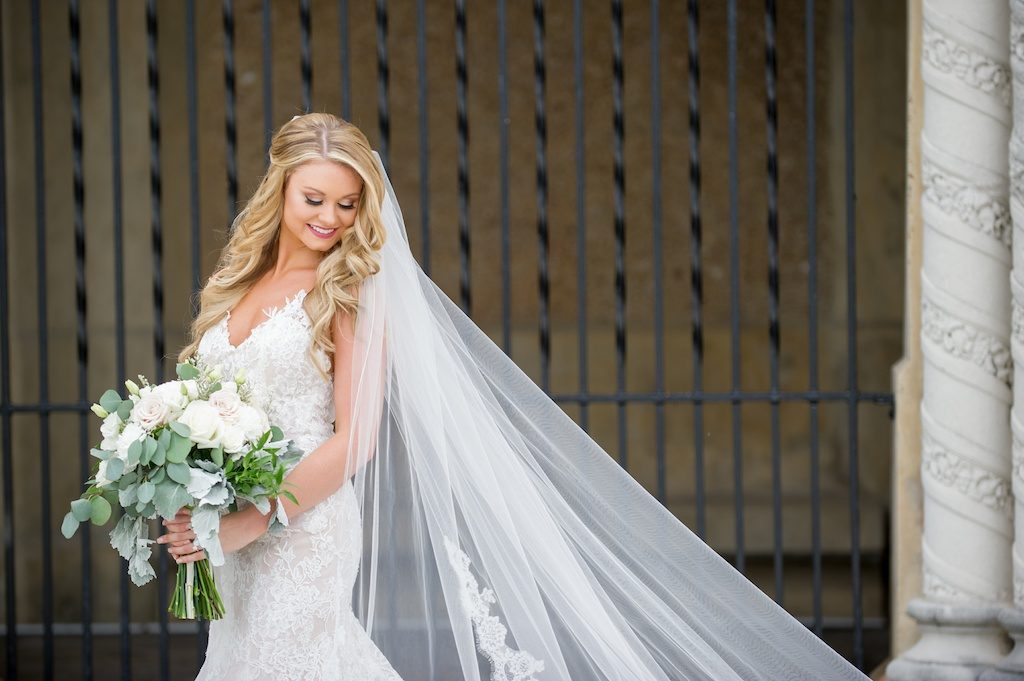 Chic Gold, Rose and White Lakeland Wedding | Haus 820
Where do you draw your inspiration?
Each couple is unique and different, as are their personalities. While I do love to look at fashion magazines and current wedding trends on popular websites and blogs, I find the best inspiration actually comes from the individual relationships of each of my couples.
What is one of your favorite things about being a wedding photographer?
I absolutely LOVE getting to be a part of the entire wedding process with my couples. I truly enjoy helping them with the planning process, being a trusted advisor, and a sounding board for their ideas. It is an honor to get to be let in to such a special time in my couples' lives and to get to know their families as well. And cake…I LOVE wedding cake.
I want to learn more about Andi Diamond Photography.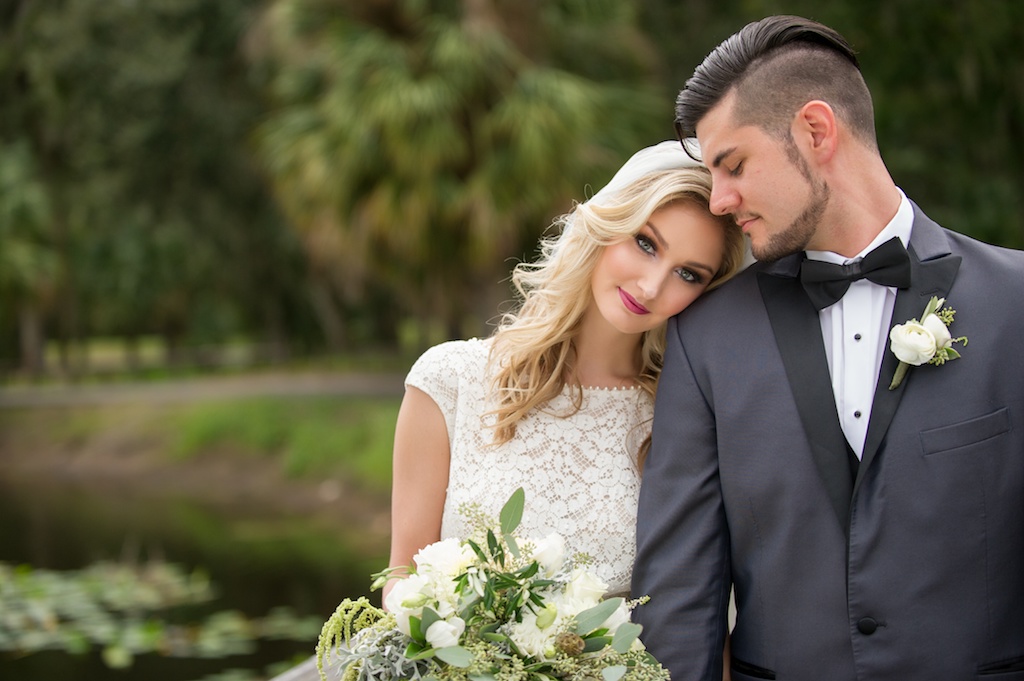 Elegant Southern Inspired Tampa Palms Golf and Country Club Wedding
In your opinion, what is a must have at every wedding?
A talented and skilled wedding photographer who the couple "clicks" with (of course)….pun fully intended.
What are you most excited about in the upcoming year?
I think with the recent growth in Tampa Bay, we have a ton of new wedding venues that are truly catering to a variety of different tastes for each couple. As a wedding photographer, this gives me even more inspiration for new and creative imagery.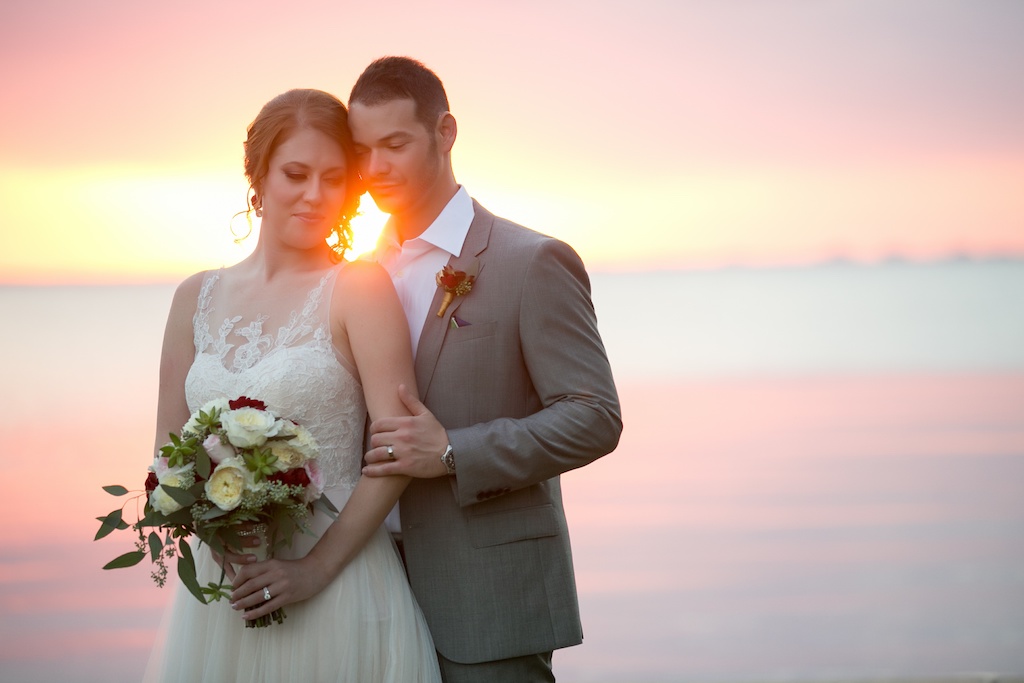 Natural Outdoor Rose, Green and Gold Intimate Backyard Tampa Wedding
What is one thing most couples would be surprised to know about you?
I photographed the College National Championship in Atlanta and all of the private parties associated with the game. While my team (the University of Florida) was not in it, it was still the experience of a lifetime and I am excited to be on the team again in California!
What is one of your passions, non-wedding related?
I love to travel with my family. My husband, our two kids, and I truly enjoy exploring new places and making new memories as a family. Time passes so quickly so I deeply value the special time that we spend together.
Reviews From Previous Marry Me Tampa Bay Couples:
"I looked at many photos of previous weddings at different venues in Tampa and St. Petersburg and started to realize that all my favorite venues had one thing in common, Andi Diamond Photography was the photographer," the bride gleamed. "Andi's attention to detail was absolutely impeccable, and of course no one captures sunset photos quite like her. At the end of the day, your wedding day goes by so fast and after everything is done your photography is the only thing you have to help you remember all the special details about your special day!" -Nadia and Shay | Gold and Blush Pink Industrial Tampa Heights Wedding
"I picked Andi Diamond Photography for her great photography style. Andi was amazing' she was like a second wedding planner for the day, spending most of the day before the ceremony with Max and I. She not only gave us support and capturing some amazing shots, but she was extremely helpful in the process. She is the best photographer for sunsets. Andi's pictures were truly amazing, and she is a ninja with the camera!" -Haley and Max | Outdoor Rose, Green and Gold Backyard Tampa Wedding
"We wanted someone who was going to make us comfortable. We were drawn to Andi Diamond Photography because we loved their photos, but we picked Andi because she made us feel like we were at ease. She constantly made us laugh, and it made what can be awkward, very comfortable and fun! We absolutely loved the final product. She was reliable, consistent and professional." -Kelly and Peter | Classic Coral and Ivory South Tampa Wedding
MORE: ANDI DIAMOND PHOTOGRAPHY WEDDINGS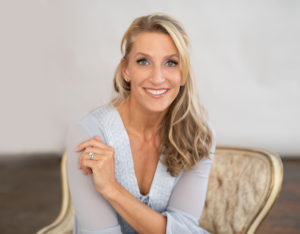 Andi Diamond has been a Tampa wedding and boudoir photographer for ten years.  She loves helping women look and feel their best and truly believes ALL women are photogenic and worthy of celebrating themselves through gorgeous imagery.  She talks a lot, shares a lot, and will probably offer you sour gummy worms…because every day is more fun with a little sweet and sour!
EMAIL ANDI DIAMOND PHOTOGRAPHY
I want to learn more about Andi Diamond Photography.