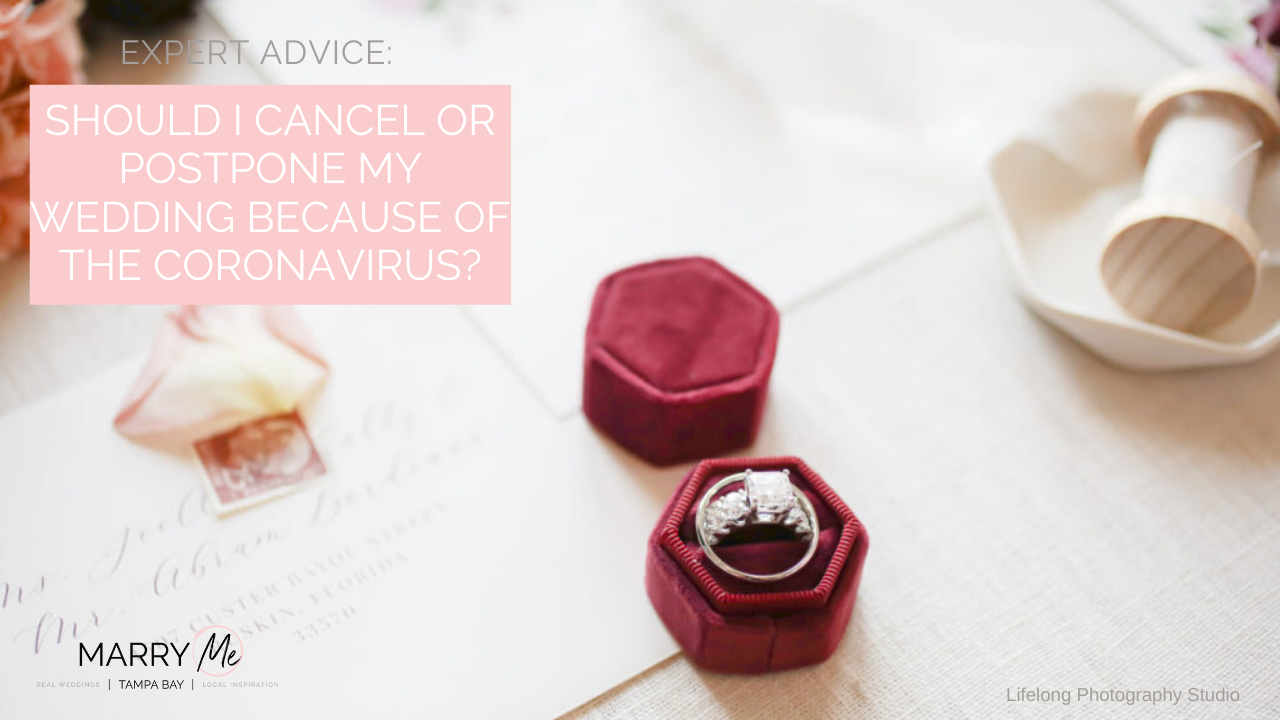 Choosing a wedding date is such a sentimental part of planning, but with the world in a health crisis and the CDC saying not to host events larger than 10 people, should you cancel or postpone your big day?
Postpone. Yes.
Cancel. No.
"It's safe to say if you have a large gathering planned for your wedding within the next month or so, it should absolutely be postponed," Emily Lopez, owner of the Tampa Bay Cake Company, shares.
"Think about your guests' health as well as comfort level when it comes to them having to make their decision on whether or not they should attend your event. You want the day to be enjoyable for everyone and you want all your friends and family present," Jessica Ralph Bova, owner of wedding planning company Parties A' La Carte, adds.
At this moment in time, if you host your wedding now, chances are that many of your guests will not attend. If your wedding is larger than 10 people, your venue may not be able to accommodate you because of CDC guidelines.
Plus, with lockdowns put into place by major cities all over the U.S., you may not have a choice but to postpone.
Marry Me Tampa Bay Editor Anna Coats on Bay News 9
What are the next steps to choosing a new wedding date?
"Pick dates (plural)," Brandon Wheeler, owner of Gulf Beach Weddings, explains. "Please note that other couples have already reserved dates this summer, fall, and next Spring, so you will need to be flexible with the rescheduled date. The sooner you have options, the more options you will have."
Choosing a new wedding date due to unforeseen circumstances isn't uncommon for the Tampa Bay wedding professionals (thanks to hurricane season, they are experienced with this). Your venues and vendors are just as disappointed as you are to reschedule, but they are also very willing to accommodate you.
"Most companies are willing to work with you to push to a new date within the next 365 days and apply as much forward as possible," Wheeler explains.
If you're looking to reschedule, Bova recommends choosing a summer date, which is the off-season for Florida weddings, meaning there are typically more dates available during this time.
"The best times to do so is in the summer months. Since fall is an incredibly busy season in the events industry, it may be difficult to postpone your event within these months," Bova shares.
You'll not only have to find a new date with your venue, but also with your wedding vendors.
"Keep in constant touch with your vendors, because as couples scramble to find new dates, vendors will become booked up quicker than normal," Lopez explains.
MORE: CORONAVIRUS WEDDING POSTPONEMENT EMAIL TEMPLATES TO SEND TO GUESTS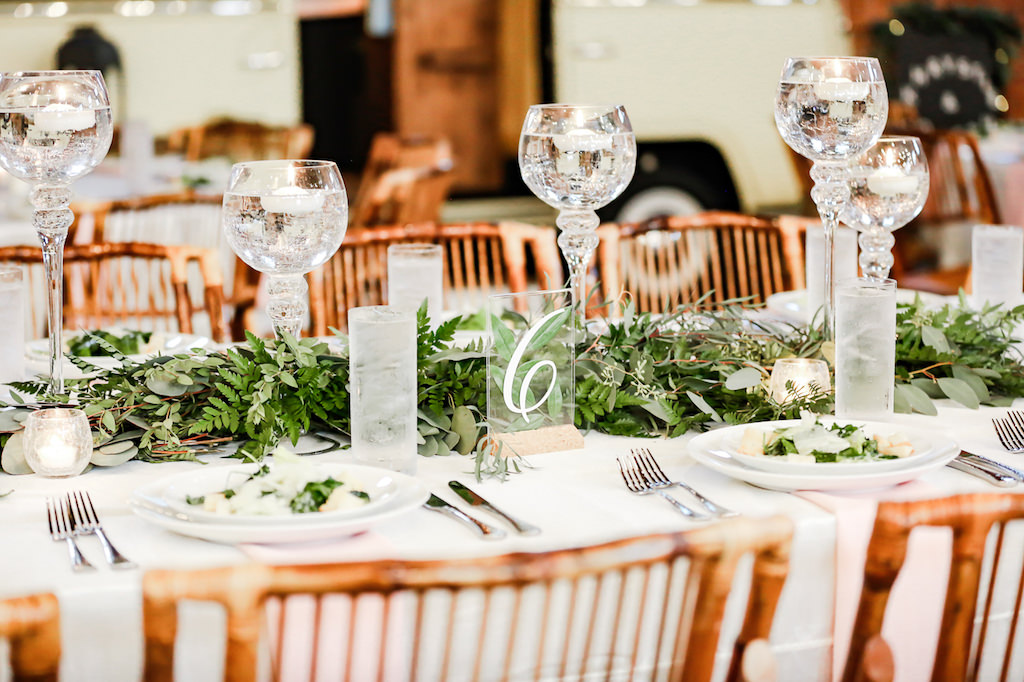 Will I lose my deposit if I change my date?
Most likely, no.
Postponements should be outlined in your contract, and in this situation, we're seeing wedding professionals do everything possible to accommodate couples. However, remember that your photographer may only be able to shoot one wedding a day (unless you're okay working with one of their associates), so reach out to them before re-signing with your venue.
"Check with all your venue and vendors to make sure they have availability on your new date. Also, check to see if they will roll over any deposits you have down and see if they can be applied to your new date," Cindy Dervech, owner of Breezin' Entertainment, advises.
"We are personally working with all of our couples to ensure they have the opportunity to use our services at a later date. This is a stressful time for couples who have spent so much time and put so much thought into planning their big day, so we are trying to relieve their stress in any way possible," Lopez adds.
What if I decide to cancel the wedding altogether?
If you cancel your wedding, then expect to lose your deposits.
However, your vendors may allow you to use your deposit for other services. You may be able to book engagement photos with your photographer's deposit or host your bach parties or bridal shower if you chose a hotel venue.
The wedding industry has come to a grinding halt, and vendors simply can't afford to give everyone's deposit back. Most are small business owners who will be going without income for several months. They're not being greedy; they are just upholding the contract that you both signed.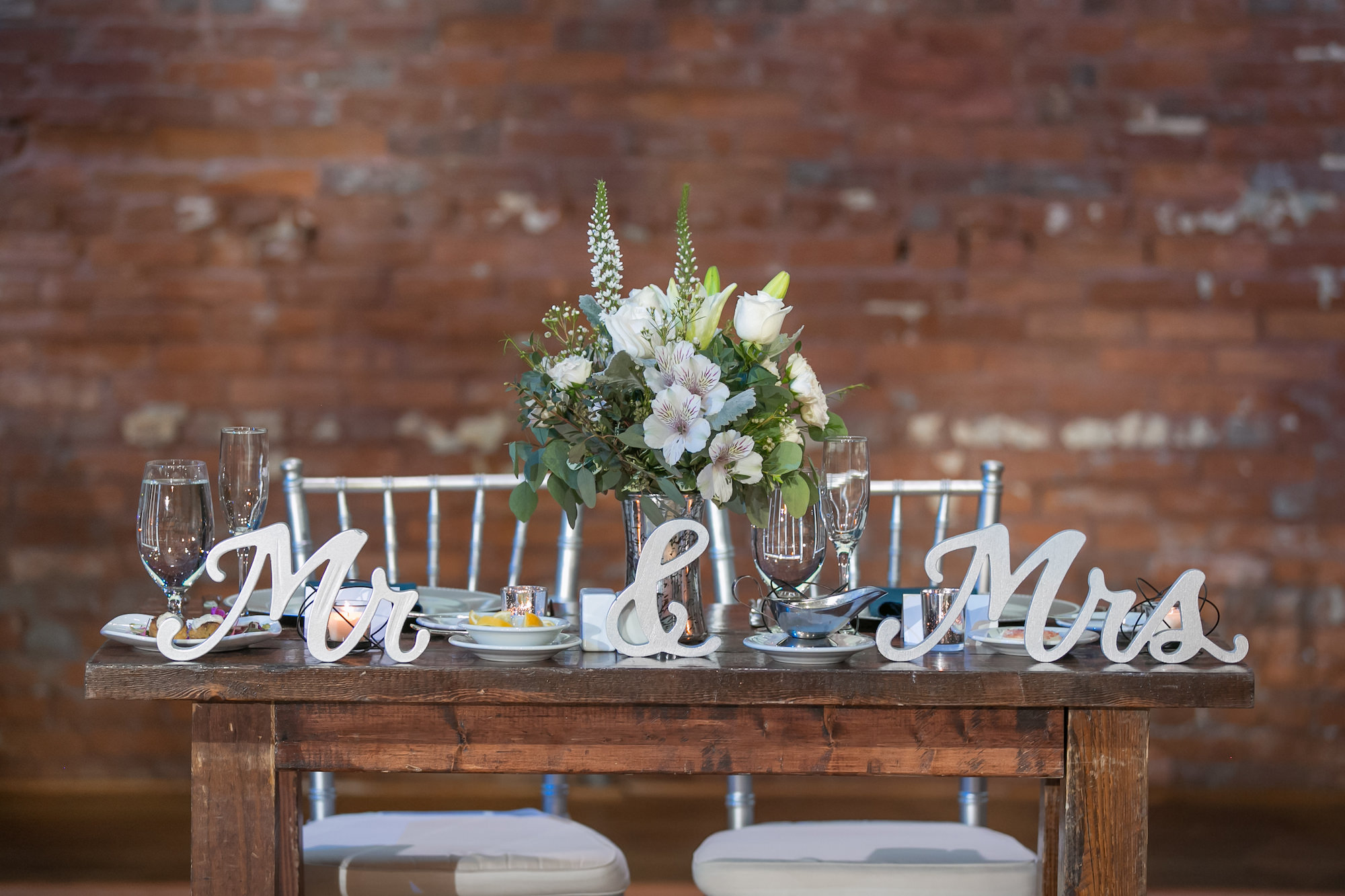 And if you're set on your wedding date, get married.
Your wedding date doesn't have to be the day you celebrate with friends and family. If your wedding date is that meaningful, i.e. the date you first met or when you got engaged, you can always opt to do a courthouse ceremony on your original date, then choose a celebration date at a later time. It may even take the pressure off of postponing your wedding so that you can truly enjoy your wedding without added stress.
Jovana Boksen, owner of The Artistic Whisk, shares this uplifting message.
"At this time we recommend postponing weddings rather than canceling altogether. This way all of your planning and hard work won't be for nothing; it will simply be moved to a new date to still say 'I do'. Knowing that your love can make it through this trying time will be rewarded when it all calms down."