One of the biggest challenges while hosting a wedding during COVID is guest count. Whether your friends and family are unable to travel or are being cautious of attending group gatherings, moving forward with your wedding day with everyone in attendance is still an option, with a virtual wedding.
Our preferred Marry Me Tampa Bay planners, FairyTail Planning, explain what a virtual wedding is, what equipment you'll need, and how to provide your guests with a memorable at-home experience.
You may not be able to have that large scale event that you've dreamed of at this time, but you can bring your wedding online for all of your loved ones to attend. We could all use a reason to celebrate right now, and your love is just what your friends and family may need.
We're here to transform your wedding day into a virtual event where ALL of your guests are still invited!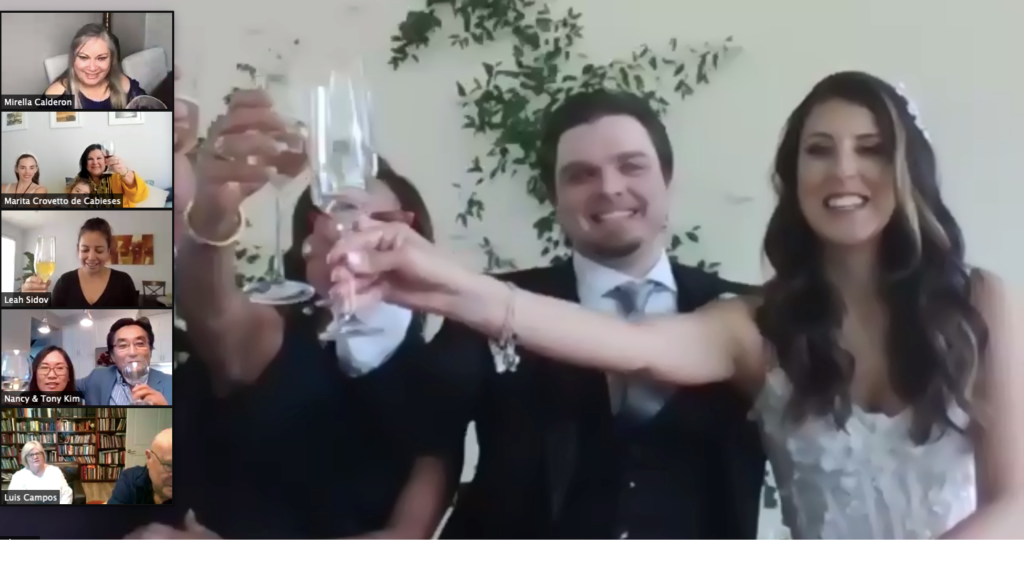 What is a Virtual Wedding?
A virtual wedding makes it possible for all of your loved ones to witness your vows and participate in your day, even if they cannot be physically present.
How Do I Host a Virtual Wedding?
The best platform to use for your virtual wedding is Zoom. It is free to create a basic account and is offered worldwide which means anyone with an internet connection can utilize it. You'll want to create a guest list for your virtual guests and send them an invitation to join the Zoom room at a specific time. You'll still need to create a timeline and plan how you will celebrate as well.
What Technology is Needed?
We highly recommend at least two devices with Zoom and camera capabilities set up and properly angled at your event. The devices will need to be connected to the Internet, with a hardwire connection being the most secure option. You should test your audio ahead of time to ensure your virtual guests can hear you.
LEARN MORE ABOUT FAIRYTAIL PLANNING
How Can I Make My Virtual Wedding Still Feel Like a Wedding?
You can still work traditions into your virtual wedding, such as the cake cutting, first dance, and speeches from loved ones.
You can also create "breakout rooms" and spend time with each one of your guests; think of it like visiting tables at your reception. This gives you the opportunity to thank everyone for attending, and to receive their warm wishes.
To personalize the experience, even more, you could mail out a celebration package to guests to enjoy at the wedding. This could include champagne for toasting, mini cakes to enjoy during the reception, a special favor to commemorate the day, or maybe you simply encourage your guests to dress up and celebrate your love in style!
How Do I Ensure That Things Will Go Smoothly During My Virtual Event?
The last thing most people want on their wedding day is to be overwhelmed or stressed out with technology issues. The guaranteed way to ensure that you can celebrate with all of your loved ones virtually and still remain physically present for your special day is to hire a virtual wedding coordinator.
A virtual wedding coordinator's job is to moderate the entire event behind-the-scenes while sticking to a timeline. They will make certain everything is set up properly and help you determine the best location, lighting, and camera angles for your event. They will MC, provide guest management, and tech support throughout the event, keeping your guests informed and involved making for an enjoyable experience for everyone.
What Other Wedding Vendors Should I Hire?
This is entirely up to you! It will depend on what you want the day to look like. How many guests will be in physical attendance? Do you want to rent out a venue for the event or host it at home? Perhaps you want to have a nice meal catered, or still want to have beautiful florals to set the mood.
Depending on your state, you likely will need an officiant. This day may look different than others, but it is still your wedding day! We absolutely recommend you hire a wedding photographer and consider a videographer, as well. Envision the perfect day with your partner and hire professionals that can help bring your dream to life!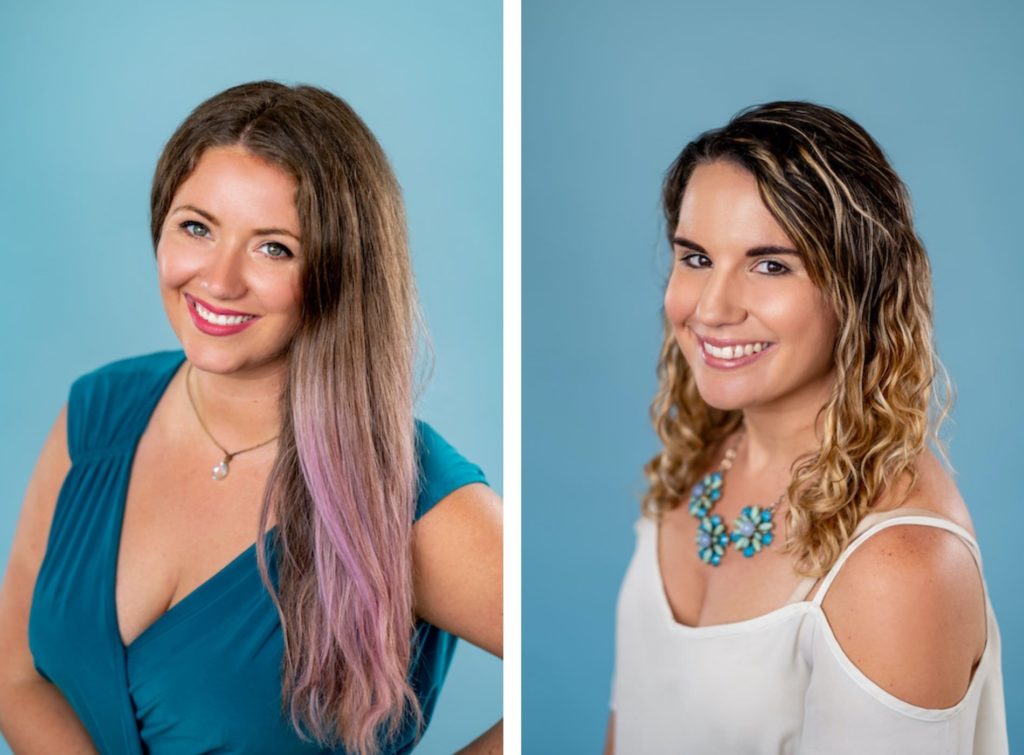 FairyTail Planning turns your wedding dreams into virtual reality. The founders, Ilana and Kelly, were heartbroken when the Coronavirus pandemic began, as they watched all of their couples face the difficult decision of rescheduling or canceling their wedding day. They knew that with their hospitality & event planning experience there just had to be a way to help these couples still celebrate their love in a meaningful way while keeping their friends and family safe. Their virtual wedding planning services are for any couple looking to take their wedding "Behind the Screens" and create a memorable experience that proves that love always finds away.
One of their recent virtual events was actually for Shark Tank's Kevin O'Leary for "Mr. Wonderful's Wedding Rescue Giveaway!" They coordinated a 100 person virtual event for Mr. Wonderful and his team. The couple physically got married in California, Kevin O'Leary officiated from his cabin in Canada, and Ilana and Kelly managed the entire event from Tampa, Florida.