Selecting your destination wedding or honeymoon hotel can be a daunting task because when you enter "all-inclusive resort" into Google, you'll easily get thousands of matches. And, of course, they all look fantastic with white sand, blue water, and pristine beaches.
But don't be easily fooled. Be savvy enough to know that what is on the internet is not always accurate. So, how do you sift through the truth, the embellished, and the false?
Here are 7 tips to help you choose the perfect all-inclusive destination wedding or honeymoon resort.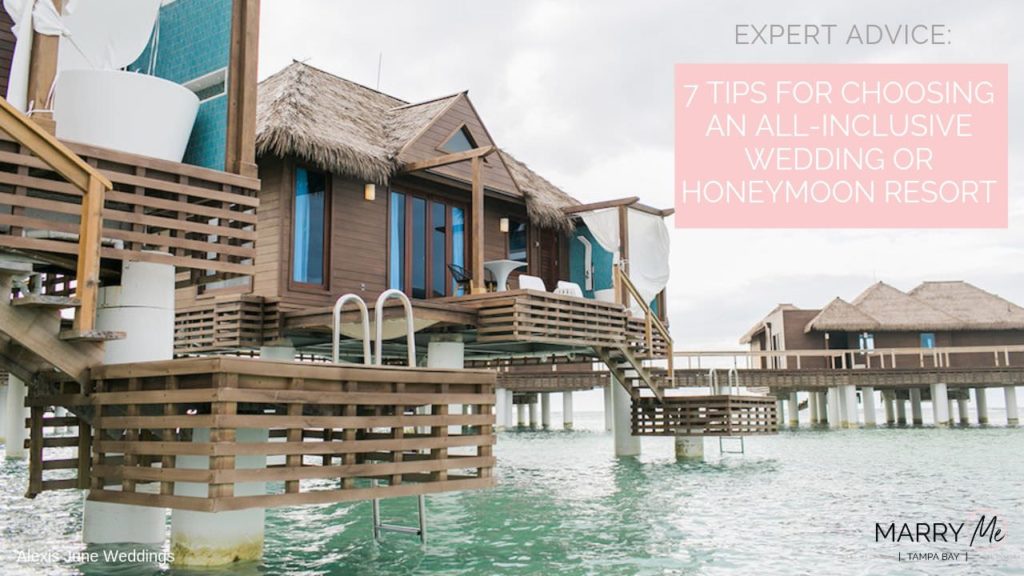 Think About Your Guests' Ages
The best all-inclusive resorts focus their efforts on a specific clientele. If your group is going to be all adults, then you probably don't want a family-focused resort where many of the amenities are geared to children. If you have a mixed multi-generational group, as you would have for a destination wedding, then you would want to have some carved out spaces for adults-only, whether it is an adult-only pool or even a portion of a resort that is reserved for adults. Sometimes multi-generational properties have specific restaurants designated as adult-only. Most of the family-focused resorts have kid programs, but if you have teens look for the ones that have programs that are "too cool and too old" to be in a kid program.
If you are heading to your honeymoon, then all those kids programs should remind you exactly why you want an adult-only resort! There are adult-only resorts for couples and adult-only resorts for the party crowd. Your travel agent will know the difference, as we attend courses and webinars from these resorts that let us know what type of clientele is happiest staying there.
Bigger Isn't Always Better (Unless You Want Bigger)
All-inclusive resorts vary in size from boutique, under 100 rooms, to gigantic and over 2,000 rooms. If you like a lot of activity and people interaction, then the amenities at the big resorts will be a better match. They have their own shuttle buses that run continuously throughout the resort from building to building. Some of the big resorts now offer bowling alleys, movie theaters, and shopping malls, which are a plus should you encounter foul weather or want other options besides beach and pool all day and evening. Keep in mind that "more rooms = more people." The best gigantic resorts have efficiently planned for the "more people" and have distinct villages or areas set up to accommodate everyone's needs so it won't feel too crowded.
Most of the big resorts are located in Mexico, the Dominican Republic, and Jamaica. The number of flights going in and out of the main airports in these countries allows for the larger properties. The smaller the island, the smaller the airport, so the less likely you will find the big resorts with the extra amenities.
If you are seeking a romantic, "service-focused" resort, then smaller property is probably a better fit for you. Service-focused resorts have a low staff-to-guest ratio. This allows the staff to not only meet your every need but also anticipate it. They are trained to quickly pick up on your routines and favorite things, such as milk instead of creamer in your coffee or how you like your eggs cooked. There are several luxury resorts that have designated butlers assigned specifically to you. These butlers are on-call 24 hours a day to service your every need! The opportunity to afford the luxury of a butler is special, and I highly recommend it, especially for a vacation as special as your wedding or honeymoon.
The best resorts continually evolve as they can suddenly change ownership and quickly go downhill, so check with your travel agent for a current list of their top recommendations.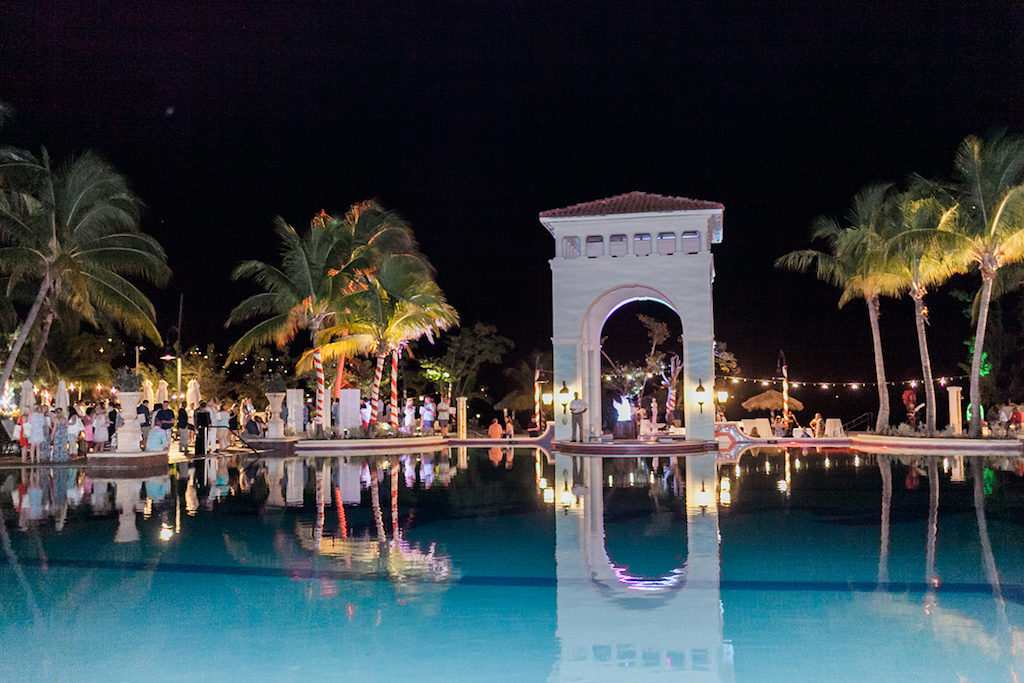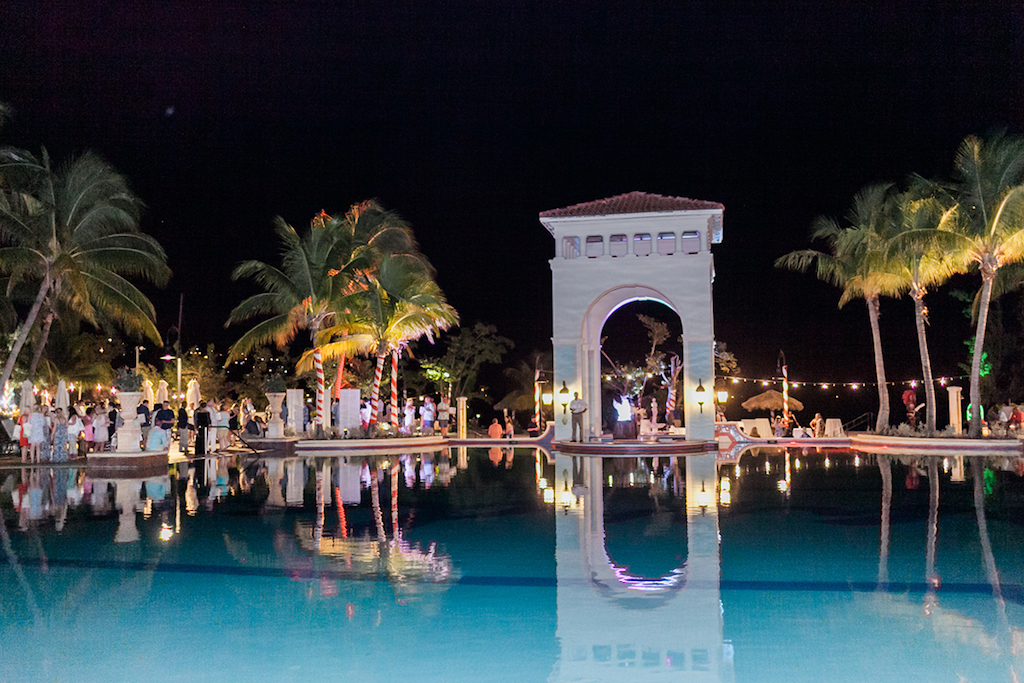 Alexis June Weddings
I Want to Learn More about Honeymoons and Destination Weddings from Be the Tourist
And the owner is…
It is not just Americans who enjoy the Caribbean and the all-inclusive experience. With airlift service increasing from Europe, many other countries hotel brands are entering the Caribbean market. It is always a good idea to know who owns the resort, and if they market to Americans. It could be that they market their resort specifically to citizens of other countries. While this is not a deal-breaker, you would probably like to know if you will be able to easily communicate with the staff and other vacationers.
In addition to communication challenges, there could be differences in the customs and food. In the U.S. we start dinner around 5:00 p.m. In the European culture, dinner starts around 8:00 p.m. and that's for the early birds! Americans like our coffee to-go. Europeans prefer you sit, savor, and enjoy your hot beverage at the cafe. These can seem like little things that are easily overcome but together they can add up to a disappointing experience if it's not normal to you.
Finding the Best Beaches
The beach is tricky, and there is nothing like the insight a travel agent can give you. One person's paradise is another person's disappointment. The beaches in the Caribbean are very diverse depending on whether there is a rocky reef offshore, to how big the waves typically are, to what color the sand is between your toes. Review sites are of little help because we, in the Tampa Bay area, are spoiled with our beautiful beaches in our backyard. Our standards are high!
I have personally visited most of the beaches in the Caribbean. I can usually tell you the difference in the sand, the waves, and the temperature of the water. Another thing to look for is how long the beach is. If you like to walk a beach each day, this may be important. Many resorts are situated in a cove which is great at keeping out big waves but really limits how far you can stroll hand-in-hand.
Negril, Antigua, Aruba are known for their long beaches and beautiful water. Hawaii is known for surfing, and the big waves can be frightening if you aren't a strong swimmer, however many resorts there have carved out a cove to make it perfect for swimming. Barbados is also known for its waves but not nearly the size of Hawaii. Mexico has cenotes (bodies of water formed by limestone collapses) which are natural "blue holes" that are fun to swim and snorkel in. Bermuda has pink sand beaches that are one-of-a-kind. All of these areas have great snorkeling and dive spots.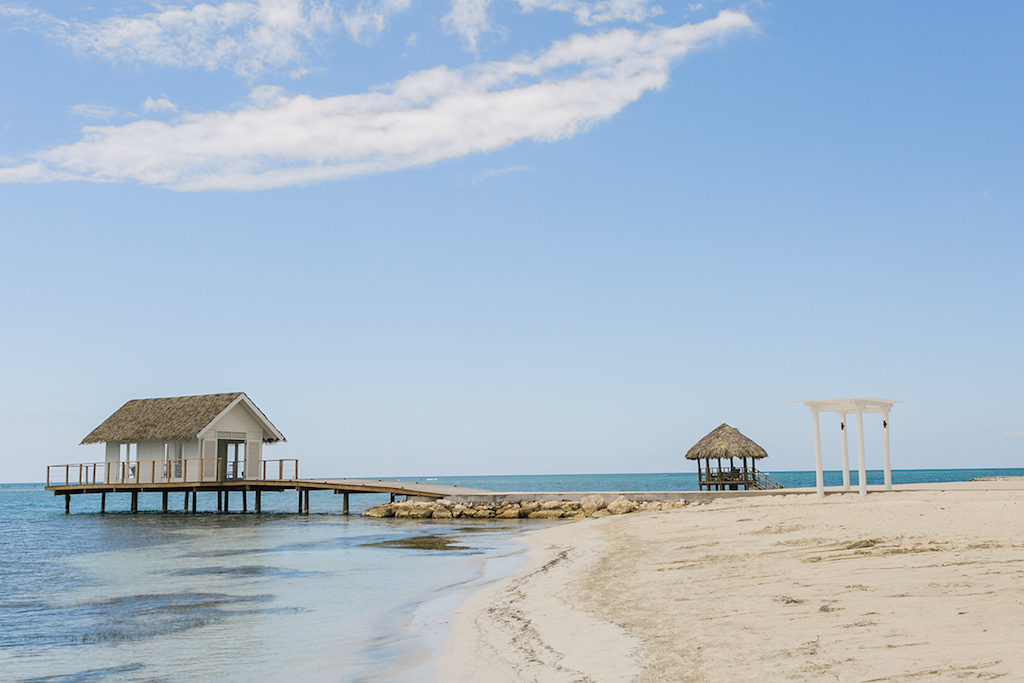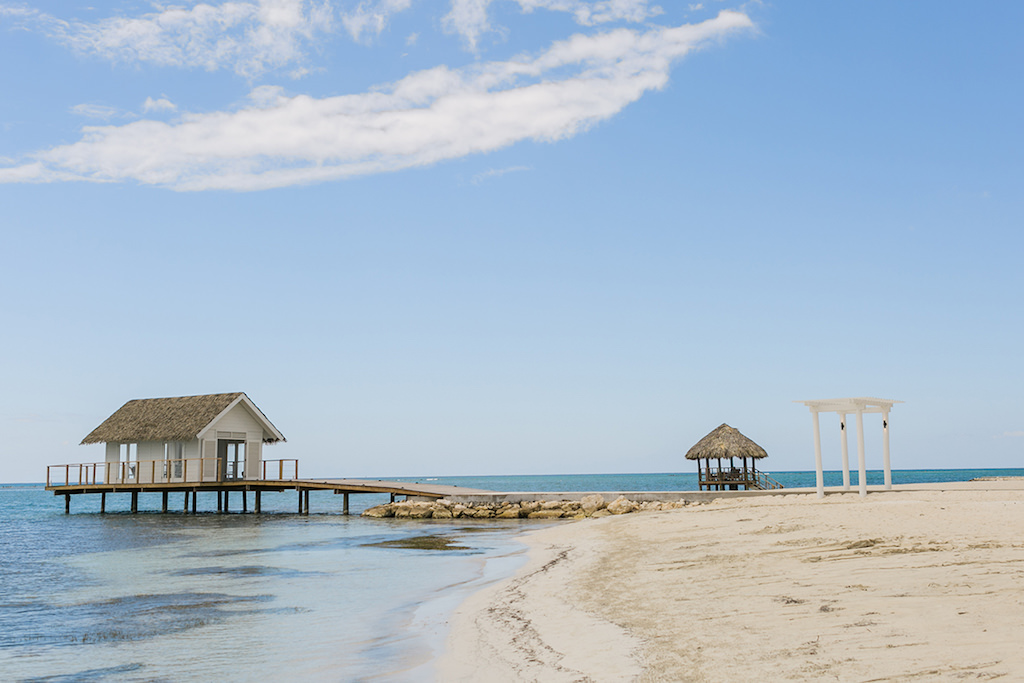 Marco…Polo
They say there are beach people and there are pool people (I am both!). Take a look at the resort's property map. Is there more than one pool? Is one designated as the activity pool? Is there a children's pool or adult-only pool? Children never stay in the children's pool; they will creep right over to the big pool. If there is an adult-only pool, is it a quiet pool or is it the one where water aerobics takes place? If you are a pool person, this is important information. While one person may love to jump in the pool and splash around with their new friends, others may want a quiet place to read.
The Accessories
Some all-inclusive resorts require everyone to wear a wrist band. The wrist bands are color-coded and let the employees know what level of service or amenities you purchased. Some other resorts color code your room key card. If wearing a wristband that indicates (albeit in a vague way) how much you spent on your resort stay bothers you, then make sure you choose an all-inclusive that doesn't make you wear wrist bands. The color of your wrist band will be noticed by the staff and by other guests. Wear them proudly or choose alternately.
Get on the List
Nothing is more frustrating than coming in from the hot day frolicking in the Caribbean, showering, fixing your hair, putting on the cute new outfit and heading over to the French restaurant only to find out that reservations are required. Then you go to the second-choice restaurant only to find out reservations are required there too and so on. You end up eating in the buffet and not having the romantic a la carte experience you prepared and dressed for.
It's important to know if you need dinner reservations. Sometimes only one specialty restaurant on-property requires reservations; sometimes it is all restaurants. Sometimes you can make them a day in advance; sometimes it is same-day only, or sometimes you can reserve ahead of arrival. Don't end up disappointed. Ask your travel agent and allow them to make reservations on your behalf. You can always change them once you arrive!
I Want to Learn More about Honeymoons and Destination Weddings from Be the Tourist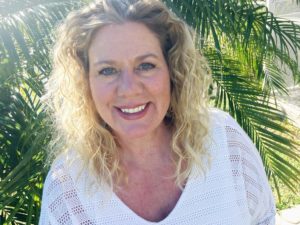 Kelley Hardesty is the owner of travel agency, Be The Tourist, which specializes in destination weddings, honeymoons, and family vacations. She comes from a long family line of travelers, and traveling has been part of her life since she was little. In 2009, Kelley joined a local travel agency and began her journey as an agent. A little over a year later, she opened her own agency and is a member of NACTA, the National Association of Career Travel Agents, Nexion, and the Travel Leaders Network
Kelley is known to work around the clock for her couples and clients. No travel dream is out of reach! She negotiates group rates with the resort and handles all the guests travel needs. She knows how to make traveling with kids and grandparents easier than ever and will remove any stress or worries you have before departure. She will walk you through the booking process so you never have to get bogged down in the details and will listen to you to find the best-personalized options in any destination. Some of her favorite trips have included Italy, France, Germany, cruising all around the Caribbean and the Mediterranean, wandering around the USA, Europe, Central America and Mexico.