Any couple getting married is probably tracking coronavirus daily to try to predict the likelihood of their upcoming wedding. While you can ask the advice of your venue coordinator and wedding planner as to if you should host your wedding and how many guests can attend, who do you rely on for information on moving forward with your honeymoon?
Since no one can predict the ever-changing course of COVID-19 and because each country is handling the situation differently, we asked travel agent and owner of Be The Tourist, Kelley Hardesty, where to find the most reliable insight on traveling abroad for your honeymoon.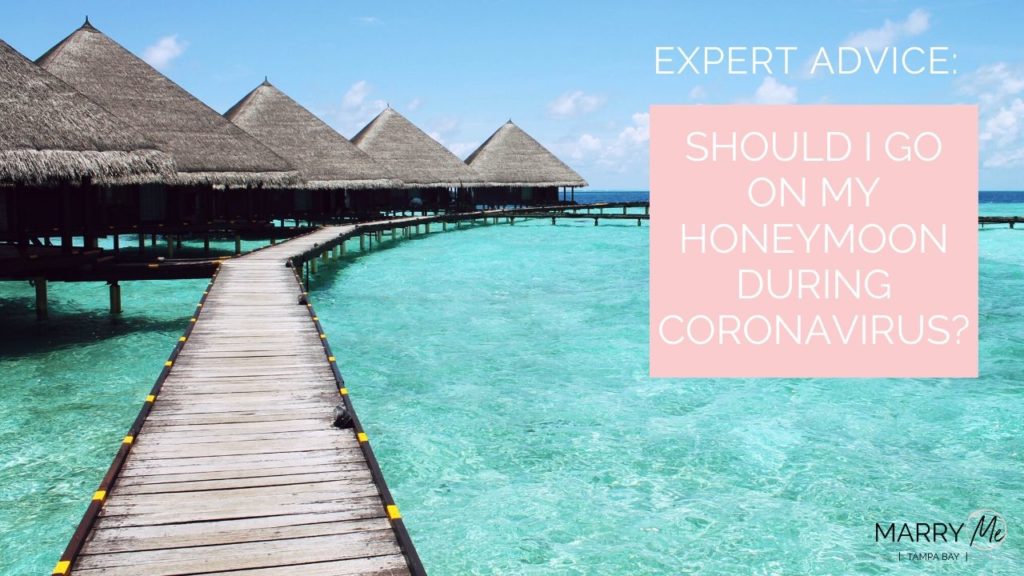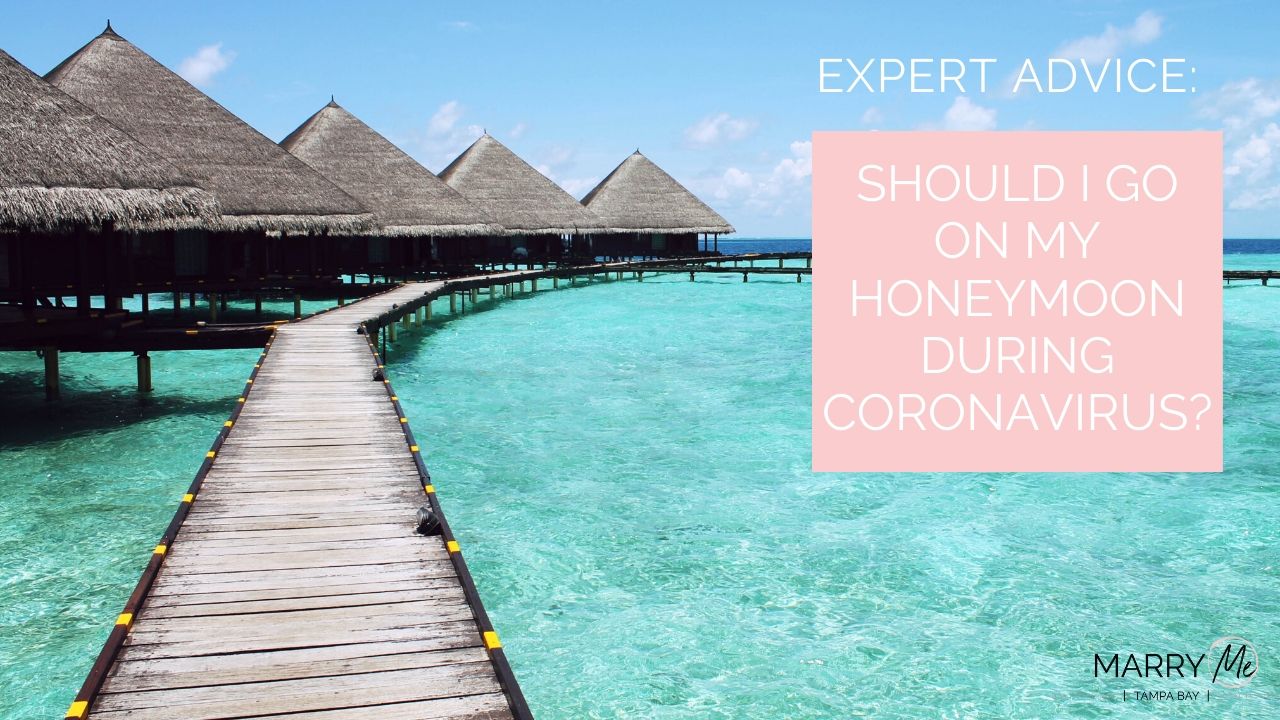 With the internet delivering most of our daily news, we are bombarded with alarming sounding news and events. If you have ever done a search on your honeymoon location, i.e. Greece, Italy, or Jamaica, then your news feed will suddenly be filled with not only hotels beckoning you but also local news of the searched destination. You often get crazy headlines of deaths, missing persons, drug gangs, and every bad thing possible! These new, sometimes shocking, hyperlinks can be upsetting! It's no secret that headlines are constructed to drive the reader to click the links to find out more. The danger to us all is to read the headlines, file something away as a fact, and not find out more.
The U.S. Department of State releases travel advisories, warnings, and alerts on a weekly basis. Usually, there is a fair amount of press surrounding the announcement and headlines pop up on mainstream news sources and non-mainstream news sources and social media.
Before you call your travel agent to discuss canceling that honeymoon, let's dissect all of the terms and get to the bottom of what is something to be concerned about and what is not.
Travel Advisories
Travel advisories are official advice from the U.S. State Department to help assess the risk level for traveling to that country or area. Every country is listed on the State Department's website with an advisory based on a scale of 1 to 4. Level 1 means that the destination is as safe as it possibly could be and to use common sense and take normal tourist precautions. Level 2 means there may be some increase risks, but that in most tourist areas would be safe. In many other countries, this is where the U.S. ranks. There are places you shouldn't go, and there are areas where you need to be extra cautious. Level 3 warnings do need to have more consideration. While Level 3 does not say "don't go," you do need to carefully assess the risk in the areas where you plan on visiting. We call Level 3 the "reconsider travel" level. Level 4 warnings are direct and to the point: don't go..
Travel Alert
Travel alerts are short-term. These are issued because of situations that could put you in danger or an uncomfortable situation. This could be train workers in Europe going on strike, anniversaries of terrorist events, or political elections with demonstrations. These are short-term events that you should be aware of when traveling to this destination and often they come with an expiration date.
Travel Warning
Travel warnings are issued when there are longer-term dangers or instability in a region. These can vary from a country's unstable political environment to a country's food shortages, to areas where there are just not enough police to enforce laws. Warnings tend to stay in place much longer than the alerts. Warnings are from our government asking you to reconsider your travel plans. Warnings mean that the State Department has most likely changed a country's level to a 4.
CDC, the WHO, and Illness
The Center for Disease Control (CDC) is a U.S. government department. The CDC's role is to protect Americans from health threats and help attain longer quality of life. It publishes guidelines on how to prevent disease and injury many times a year. In fact, it issued 750 updates in the last 24 months! The CDC also has a website that lists outbreaks of diseases from Zika, listeria, and measles to warnings about vaping and dog food, and advises the State Department so that they can determine their level of warnings.
The CDC has a website set up to address coronavirus travel concerns offering three levels of notices, 1 through 3, to use as a guide in your destination.
There is also a coronavirus FAQ page that specifically addresses whether or not you should cancel your trip.
The World Health Organization (WHO) is a specialized organization of the United Nations and is headquartered in Switzerland. There are 194 states that are members of WHO and several associate and observer members. The WHO has several goals and tasks but the one at the forefront of our attention right now is their role in epidemics and quarantines. They promote campaigns involving diseases and their control and vaccines. They give advice to country governments on how to handle outbreaks and sanitation. They are concerned with everyone's health in every country.
Coronavirus and Honeymoon Travel
Making the decision to cancel or change travel plans is not an easy decision. Excitedly planning and anticipating your honeymoon only to end up not going is a big disappointment. While we have had cancellations, many of our clients are rescheduling travel plans or adopting a "wait and see" approach for future trips. However, should you decide that you want to go ahead and change or cancel your travel plans, you will need to get in touch with the company or travel agent you purchased your trip with. This is when "should-have-booked-through-a-travel-agent" regret starts in. Getting through to any cruise line, airline, or warehouse supplier can be frustrating. Texting your travel agent is so much simpler.
Travel insurance typically does not cover pandemics, but travel insurance does cover you if you are unable to travel due to a covered reason. Travel insurance typically needs to be purchased upon making your first deposit on your trip. There are "cancel for any reason" policies out there, but they are usually expensive and often only cover 50% or 70% of the amount paid and not the entire amount, and they are sometimes not offered at all. Travel insurance companies have experienced a great loss with the COVID-19 outbreak and many are now excluding the virus from coverage. Read the policy carefully before purchasing it.
There are quite a few countries that are now opening their borders to tourism and travel, with even more countries are slated to open in the next two months (though recent COVID-19 cases in the U.S. may affect international travel). We have clients and colleagues who have traveled internationally already! It is important that you do not depart the U.S. until you are certain you have what is required from your destination upon arrival. Many of these countries are requiring a negative COVID-19 test within 48 hours of departure. Some of these countries are requiring you to get a COVID-19 test upon arrival at your own cost. You should understand the requirements needed to get in, and what would happen should you test positive.
While we all are receiving the headline blaring news about the virus, take notice of the news source and don't jump to conclusions. Keep up-to-date by checking the official websites mentioned above and also check out your destination country's official tourism website. Most countries have updated information on what is required to enter into their country upon their reopening from the virus. Reach out to your travel agent for more information and do not get distracted by well-meaning people sharing news that may not be correct.
No matter when or where you are traveling, having a trusted travel advisor can give you peace of mind. As always, we are here to serve you from the planning process until you return home safely.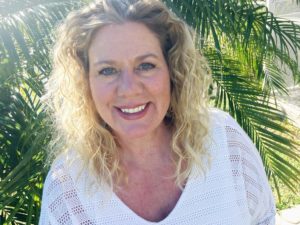 Kelley Hardesty is the owner of travel agency, Be The Tourist, which specializes in destination weddings, honeymoons, and family vacations. She comes from a long family line of travelers, and traveling has been part of her life since she was little. In 2009, Kelley joined a local travel agency and began her journey as an agent. A little over a year later, she opened her own agency and is a member of NACTA, the National Association of Career Travel Agents, Nexion, and the Travel Leaders Network
Kelley is known to work around the clock for her couples and clients. No travel dream is out of reach! She negotiates group rates with the resort and handles all the guests' travel needs. She knows how to make traveling with kids and grandparents easier than ever and will remove any stress or worries you have before departure. She will walk you through the booking process so you never have to get bogged down in the details and will listen to you to find the best-personalized options in any destination. Some of her favorite trips have included Italy, France, Germany, cruising all around the Caribbean and the Mediterranean, wandering around the USA, Europe, Central America and Mexico.