When it comes to planning a destination wedding or honeymoon, you'll need more than a ticket to leave the United States. You need a passport too.
A passport is an official document issued by a country's government to an individual certifying that person's identity and citizenship to said country. If you are a U.S. citizen you will get a U.S. Passport through an application process.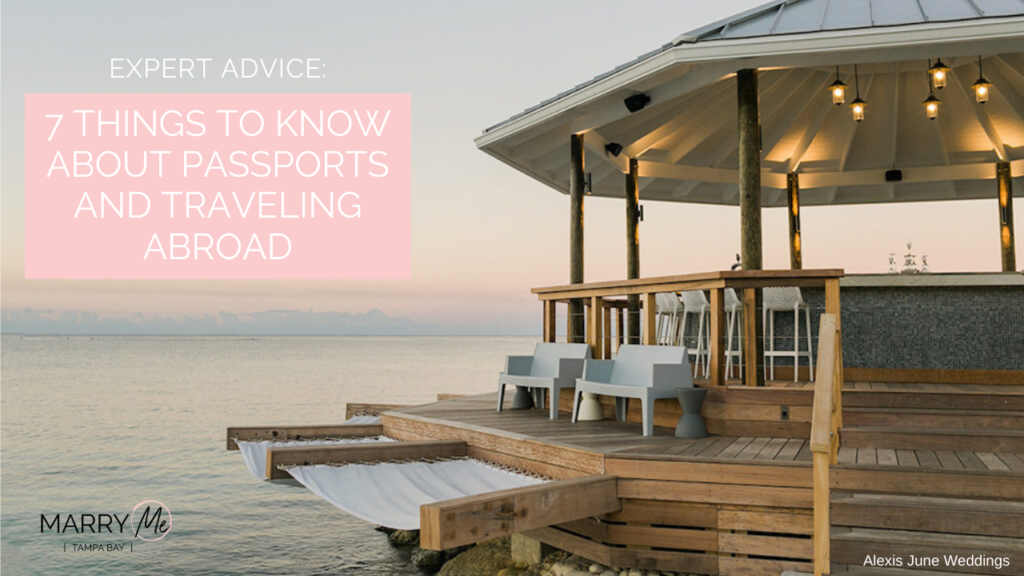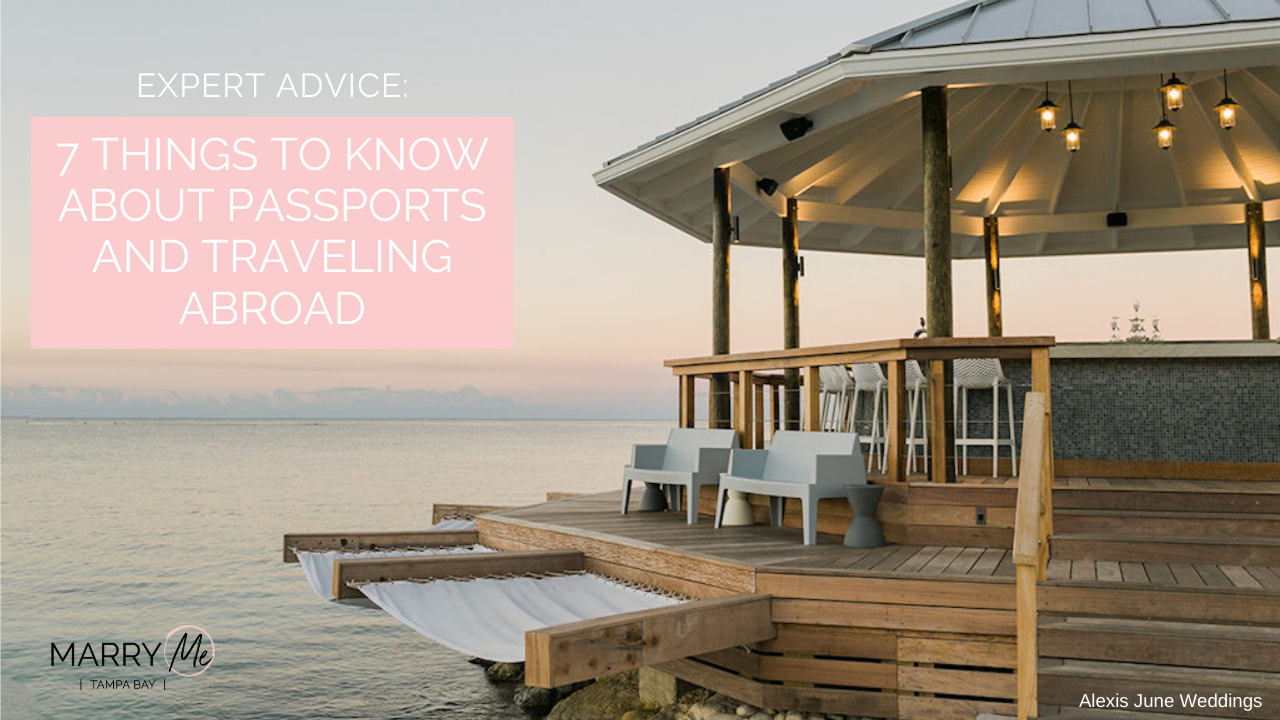 When Do I Use A Passport?
You will use your passport to leave the U.S. and to come back. When you travel, you are leaving the U.S., but eventually, you will need to get back in. When you arrive back, whether by air, sea or land, you will need to go through U.S. Customs and Immigration to check your citizenship and grant you entry. Additionally, when you arrive in another country, you will go through their immigration department. You will have to show them who you are, and tell them why you are visiting their country.
Should I Get a Passport Book or Card?
You have two options: a passport book or passport card. Passport cards are not good for international air travel. If you are flying anywhere out of the U.S., then get a passport book. Passport cards look like credit cards and are only good for driving over the border of Canada and Mexico and for cruise ships sailing out of the U.S. that make a round-trip with both the start and end in the U.S. It is far more useful to have the passport book.
How do I get a Passport Book?
To apply for a passport, you'll need to complete form DS-11. You will need to gather your supporting documents, such as your state-issued driver's license, a certified birth certificate, a color passport photo, and the application fee. Once you have all your required items in order, make an appointment with an "acceptance facility," which is often in a U.S. Post Office or an office in the airport. More information on all of this is located on the State Department website.
How Long does it Take to Get a Passport?
Passport processing times have slowed in the last few months, and we are seeing it can take up to 10 to 12 weeks to get a passport back from the State Department. Don't risk your honeymoon by procrastinating!
If there are errors in your forms or you fail to submit the correct supporting documentation they will return your application to you and you will have to start over.
In a rush? There are expedited services you can use to get a passport more quickly, but these come with a fee. You can also use a passport service or even go to a passport agency.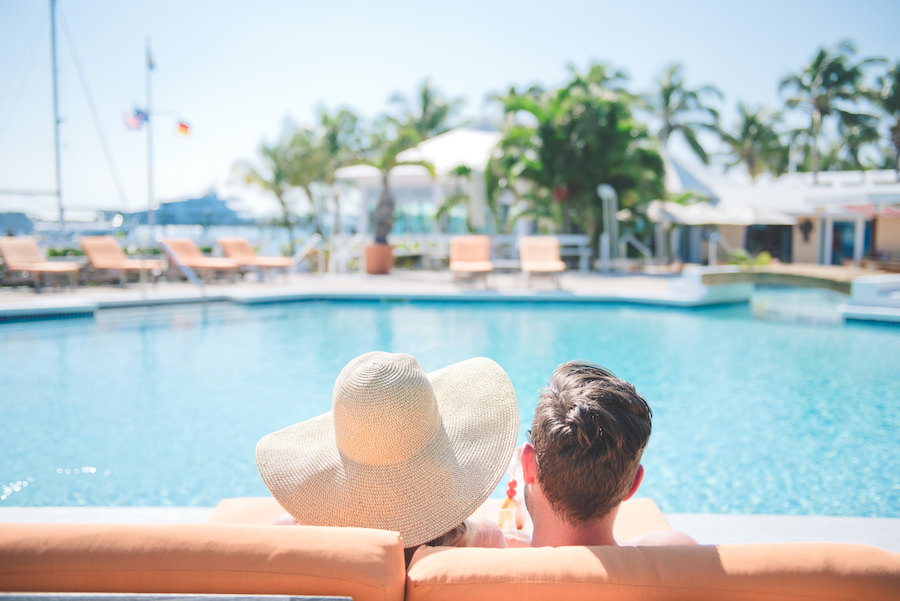 Do I Need a Visa?
Visa's are endorsements that are placed in your passport that grants you, the owner, official permission to enter a specific country. Some countries require you to apply for a visa before you can enter it. Other times your visa will be processed upon arrival. And still others don't require a visa at all or if you are staying for an extended period of time.
It is important to know whether your destination requires a visa or if a U.S. valid passport and a round trip ticket is sufficient documentation to enter. Australia, India, Thailand and China all require U.S. citizens to obtain a visa prior to traveling in order to gain entry. Visa costs can run from $30 to over $150 per person. I highly recommend using a service to help obtain your visas.
Even when no visa is required, there could be other regulations to be aware of. There are quite a few countries that require your passport to be valid for six months past the end of your trip, so make sure that if you do already have a passport that the expiration is at least six months after you come back.
Can I Pay Someone To Deal With This For Me?
I know; this can all be confusing. There are passport service companies that take care of everything for you for a fee. Your travel agent should be able to give you some insight as to what countries require as well. The most up-to-date information will always be found on the State Department's website. It sounds like a lot of work, but the ability to roam the world and seek new experiences is the reward!
What if I lose my passport or it gets stolen while traveling abroad?
The first thing that should be done is to contact the nearest U.S. Embassy or U.S. Consulate. If you have time and your passport has been stolen, file a police report with the local police department. It is important to keep a digital copy of your passport on your phone and with friends and family back in the States. This digital copy can help you prove you're a U.S. citizen and allow you back in the United States. The U.S. Embassy or U.S. Consulate will direct you on how to obtain a new passport or a temporary one in order to return home.
Passports are required to get you into another country, but they are also required to get you back into our country. They are very important and should always be guarded and kept safe. Once you have your passport in hand, take pictures of it. Keep an eye on the expiration date so that you can renew it before it expires.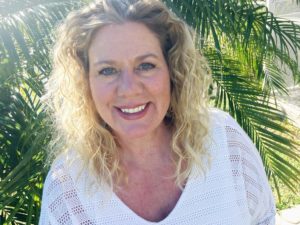 Kelley Hardesty is the owner of travel agency, Be The Tourist, which specializes in destination weddings, honeymoons, and family vacations. She comes from a long family line of travelers, and traveling has been part of her life since she was little. In 2009, Kelley joined a local travel agency and began her journey as an agent. A little over a year later, she opened her own agency and is a member of NACTA, the National Association of Career Travel Agents, Nexion, and the Travel Leaders Network
Kelley is known to work around the clock for her couples and clients. No travel dream is out of reach! She negotiates group rates with the resort and handles all the guests' travel needs. She knows how to make traveling with kids and grandparents easier than ever and will remove any stress or worries you have before departure. She will walk you through the booking process so you never have to get bogged down in the details and will listen to you to find the best-personalized options in any destination. Some of her favorite trips have included Italy, France, Germany, cruising all around the Caribbean and the Mediterranean, wandering around the USA, Europe, Central America and Mexico.