Wedding Planning Tips | Summer Wedding in Florida
If you're going to host a summer wedding in Tampa Bay, then any wedding professional will probably tell you to host it indoors! However, the whole reason you get married in Florida is for those beautiful outdoor views.
On a hot summer day, there's nothing your wedding guests will appreciate more than a cold beverage or refreshing bite, and when it comes to planning your menu, you really want to wow guests not only with the taste, but also the presentation.
Tampa Bay wedding caterer Saltblock Catering joined us on ABC's The Morning Blend to share five of their favorite dishes and drinks to keep your guests cool this summer.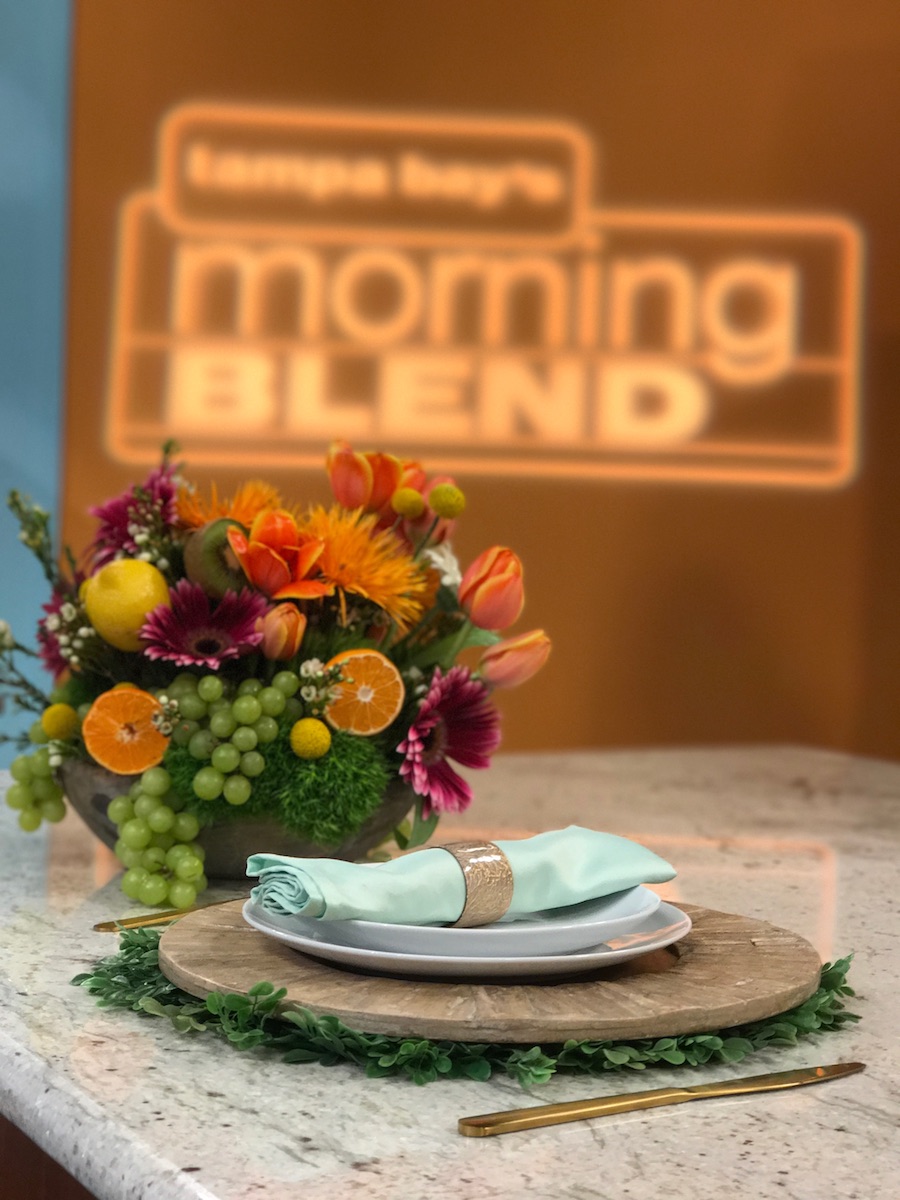 Centerpiece and Decor by Gabro Event Services
Frose
This summer is all about the frose, made famous by Downtown Tampa bar Franklin Manor, which is frozen wine with vodka and strawberries (plus a few secret ingredients). Besides being on trend, it's also great summer drink because it still tastes delicious, even if it melts.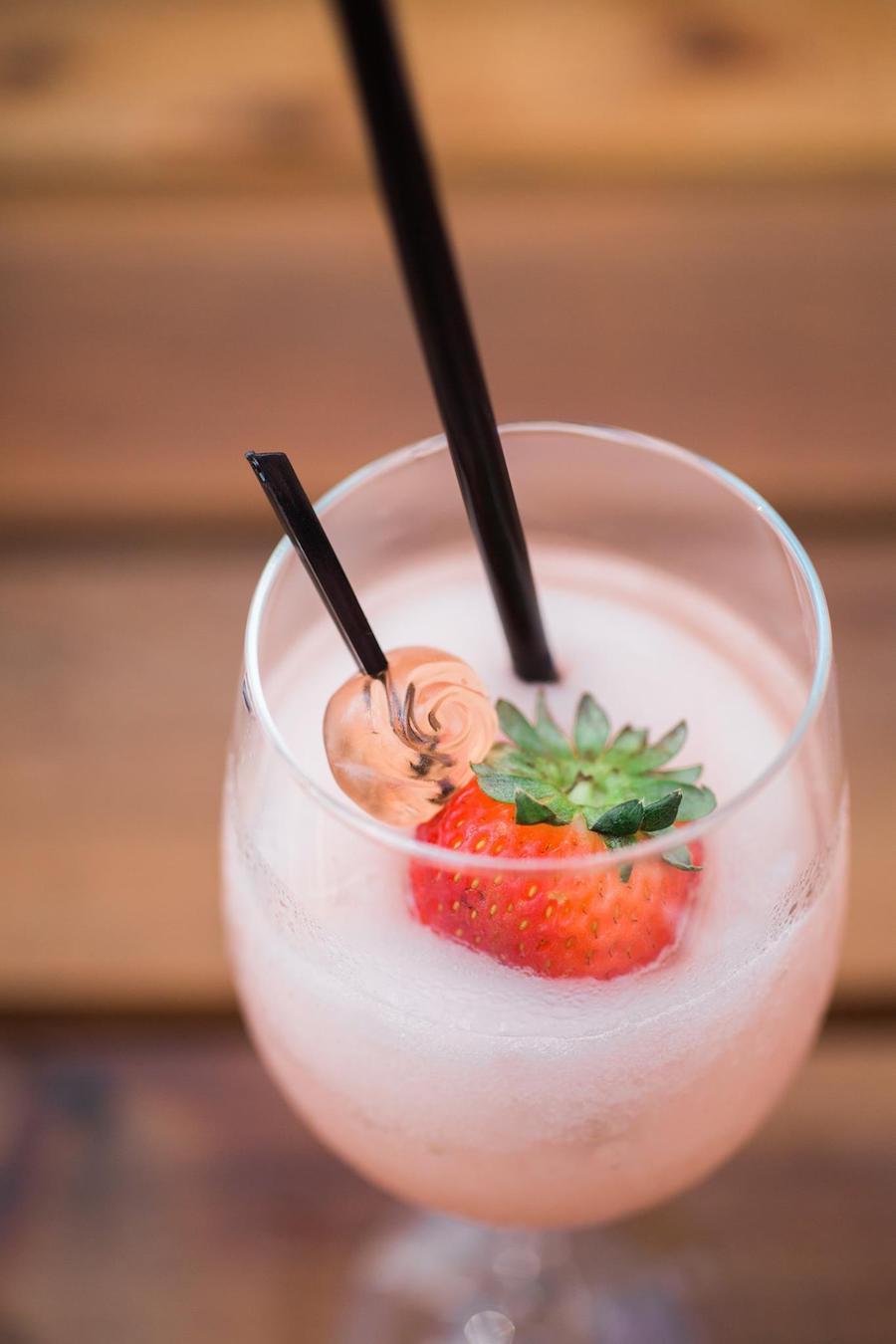 Mocktail Mojito
Instead of offering non-drinkers or preggos tea and soda, consider including a fun non-alcoholic treat. Jazz up the traditional mojito with fun fruits like guava or add colorful berries to make the drink match your wedding palette.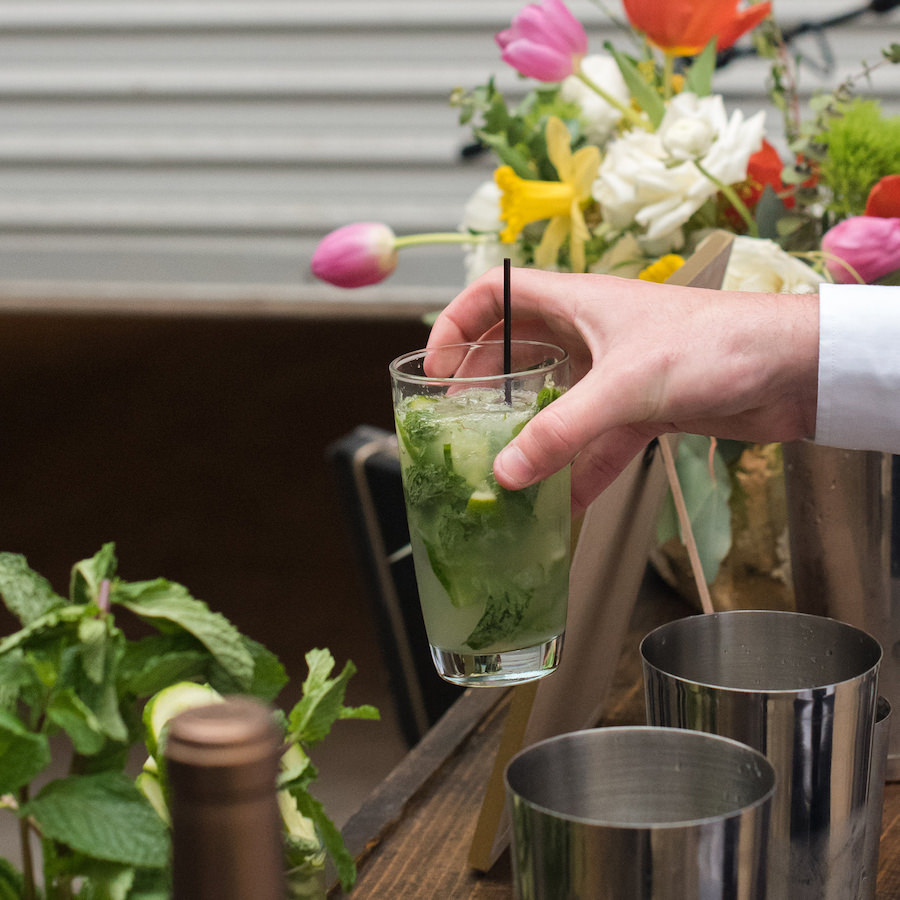 Watermelon + Feta Bruschetta
This is one of our favorite appetizers because it's light, flavorful and refreshing; the perfect combo for a summer wedding! Saltblock Catering infuses the watermelon, which is grown locally, with spices, compresses it to intensify the flavor, then adds balsamic reduction and a pinch of garlic to contrast the sweetness. Instead of feta crumbles, the cheese is whipped into a cream-like texture, giving it an airy feel.

Deep Water Grouper Ceviche
Florida is known for its supply of fresh fish and citrus, so this dish adds in the perfect local touch to your wedding menu. It's versatile, as it can be served as an appetizer or salad course replacement. Ceviche is also hearty enough to tame hungry stomachs, but it doesn't weigh your guests down, so they have room for the main course, and even better, dessert!
Liquid Nitrogen Ice Cream Station
Can you eat liquid nitrogen? The answer is yes!
While only professionals can handle it (this is definitely not something to try at home), liquid nitrogen desserts are on trend for 2017. The chefs at Saltblock Catering use of a base of cream from Dakin Dairy Farms, located near Sarasota, and add liquid nitrogen to create the freezing effect. The result is a show stopping presentation, with lots of "smoke" that your guests won't stop talking about months after your wedding. Plus, a toppings bar with your favorite cookies and treats, (definitely include the candied bacon) will satisfy any sweet or savory craving.