One piece of advice we tell all Tampa Bay couples (besides hire a wedding planner) is to book a professional wedding videographer. Wedding videography has evolved from boring, cheesy videos to cinematic masterpieces that capture the sound, movement and emotion of your wedding day.
Bonnie Newman, owner of Bonnie Newman Creative, has exploded on the Tampa Bay wedding scene with a passion for documenting all of the magical moments that go into a wedding day. As one of the only female videographers in the area, she offers unique insight and perspective for your big day.
With her colorful tattoos and bright lipstick, Bonnie chose the the perfect name for her business, "creative." We adore her welcoming personality and willingness to think outside the box to create a unique masterpiece.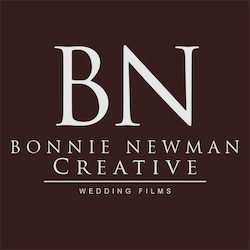 Email Bonnie Newman Creative
Website | Facebook | Instagram | Pinterest | Vimeo | YouTube
What inspired you to start your business?
I've been doing small videography projects since I was a kid. Once I started "adulting," I finally invested in some decent camera equipment. One of my good friends asked if I would capture her wedding and make her a video and I was THRILLED to do it. On her wedding day, I fell in love with the entire process of wedding film making. I was working the typical 9-5 job behind a desk all day, and I hated it, so I asked myself, "what do you really want to do, Bonnie?" Once I had enough weddings booked, (actually, I definitely didn't, I just couldn't take that job anymore), I quit my job and pursued my film career full-time.
Where do you draw your inspiration?
There are a couple of truly inspiring wedding film makers out there: Ray Roman (South Florida), Maru Films (The Netherlands) and  Craig Adams (New York). I love that the wedding cinematography industry is a collaborative group instead of a competitive one. We are all working together to raise the bar higher and higher to give couples something truly stunning and to also raise the standards in our own industry.
I also watch a ton of movies, and I'm always getting ideas about creative transitions, camera angles and character archs that I could apply towards wedding films.
What makes your business stand out from other wedding videographers?
Creativity and ease of communication. I'm not afraid to get a little "ballsy" with some shots if I have a vision or idea, and I love working with couples who are on board. I definitely wouldn't put a couple in a position they were uncomfortable in, but I'm not afraid to ask a couple to lay on the ground while I place centerpieces around them and get a drone shot from above. I'm also 100% there for my couples. I understand how important this day is and keeping an open line of communication between us is key. I don't care if I'm on vacation or asleep; if they need me, I'm there.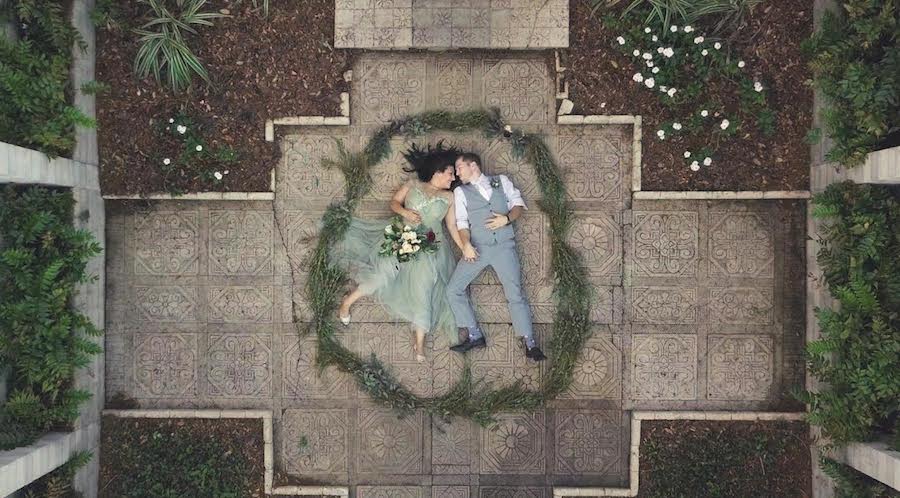 What is one of your favorite things about being a wedding professional?
The community and friends I've found since joining this industry, both other wedding professionals and couples I've worked with. When I first started this journey, I thought I would have to be fighting other wedding film makers for clients and projects, but I've found it to be the complete opposite. We all collaborate with each other to make our work better, and we are always sending couples to each other if we are booked. Hatfield Productions and I are even collaborating on a comedic YouTube series highlighting the behind-the-scenes struggles of wedding cinematography, so stay tuned!
What is one of your most memorable moments as a wedding professional?
I don't have one moment in particular, but at every wedding I seem to learn something new or quirky about the industry. For example, I have a photographer friend who became a notary because he had shot several weddings where the officiant forgot to bring their stamp. In case of emergencies, he's happy to notarize the couples marriage license!
In your opinion, what is a MUST HAVE at every wedding?
A great DJ. I still think a lot of couples don't see the value in a great DJ, they think they can just save some money and fire up a playlist on their computer, but a good DJ does so much more than just play music. They truly set the scene and mood for the entire reception. They will make your bouquet/garter toss an event where everyone gets involved. A good DJ can get grandma out on the dance floor in her wheelchair and keep your guests excited and having a good time until the very end. Trust me, don't spend all of your money on decorations and food, only to have your guests get bored and leave right after cake cutting.
What is one thing that most couples would be surprised to know about you?
I don't have any technical cinematography training other than four years of tv production in high school. I did, however, go to college for seven years to get my Masters degree in architecture, and I love shooting weddings at beautiful venues with sophisticated architectural details.
What is one of your passions, non-wedding related?
Architecture is a huge passion of mine. I love traveling and seeing new architecture throughout cities I've never been in. My dream is to buy a piece of property and design/build my own house. Short-term though, I've been drawing up some plans to build my own tiny-home.
What are you most excited about in the upcoming year?
I'm most excited about growing and expanding my business. Right now, I hate telling couples that I'm already booked for their date. They found me, fell in love with my work, reached out to me, and I'm not available. It sucks. I'm currently focused on finding other talented videographers in the area who are excited about helping me capture more weddings, so more couples out there can have stunning wedding films to cherish forever.
What is the best piece of advice you an give to a couple searching for a wedding videographer?
Don't wait until the end of the planning process to hire a videographer. A lot of couples still view videography as unnecessary, but then as the day quickly approaches, they realize it's something they really want. They'll tell themselves, "let's see how much money we have left in the budget," but then their budget has been blown on things that are disposable like flowers, decorations, cake, and food and at the end they only have the budget to hire a "quick and dirty" videographer. Your wedding film is going to last forever and that it's going to capture more emotions than their photos will. For the couples who budget for a higher quality, professional videographer who will capture their day flawlessly, the better the final film will be.
Reviews From  Previous Marry Me Tampa Bay Brides:
"The one piece of advice brides told me was their one regret was not hiring a videographer. When we met Bonnie of Bonnie Newman Creative and saw her creative style, we immediately put down a deposit because we knew we didn't want to have the same regrets. I loved that Bonnie offered a shorter video of the highlights, which was really all we wanted. I truly believe that she captures the excitement of the day, as well as the love shared between the couples she films who are surrounded by their friends and family." – Previous Bride Krista | Tropical, Vintage St. Pete Beach Wedding
"I was on the fence about whether or not a videographer could fit into our budget, and I am so glad we decided to get one! I wanted someone who I knew would understand my vision, and Bonnie Newman Creative did just that. I sent her a handful of my favorite wedding videos, and she helped me identify the elements I loved from each. Once we decided on a vision together, she committed to deliver that for our wedding and has truly done so. Bonnie's work is breathtaking and each wedding she films is better than the last." – Previous Bride Jackie | Boho Waterfront South Tampa Wedding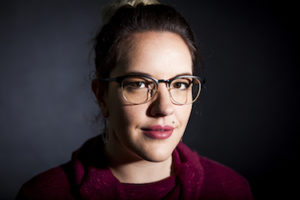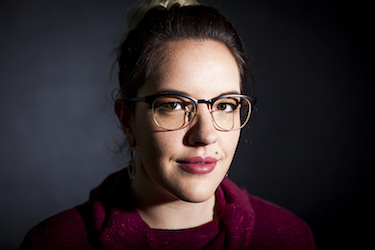 Bonnie Newman is passionate about providing a unique experience for you and your fiancé, dedicated to producing a film catered to your style and story as a couple and enthusiastic about the opportunity to work alongside you to create something breathtaking that you'll be able to cherish forever (Oh, your friends might get jealous too!)
Born and raised in Tampa, Bonnie has grown up around the sun, sand and water all year 'round! In 2016, she took my life-long passion of film production and editing and started her own business capturing one of the most important days in people's lives: their wedding day. She is moved by every wedding she gets to witness and capture, and loves being such an important part of such an exciting and emotional event.
Email Bonnie Newman Creative
Website | Facebook | Instagram | Pinterest | Vimeo | YouTube