Amber and Shawndel's waterfront Tampa wedding combined a striking black and white palette with modern décor and an abundance of candles.
"We went with modern, romantic glam. We love candlelight, and my favorite flower is the rose. I'm a bit of a minimalist, but I love 'extra,' so a clean, classy theme was right up my alley!" the bride gushed. "Our colors were white with a few hints of black plus mirror and acrylic accents. We just love the clean palette and thought it felt very black tie and elegant!"
The Tampa bride, who also works as the venue coordinator for the Davis Island Garden Club, utilized Marry Me Tampa Bay for inspiration and advice to supplement her industry knowledge.
"I love reading Marry Me Tampa bay articles and getting inspired by featured weddings! There is always amazing advice and tons of information!" Amber articulated. "Planning local and supporting local vendors was important to us."
The couple planned an exciting celebration for their 103 guests that focused on delicious cuisine and surprise entertainment rather than typical traditions. The result made for an unforgettable January evening.
"Our wedding was unique because we didn't have a ton of formalities throughout the reception," the bride detailed. "We love to entertain and make our company feel loved, so we used the wedding to do that! We had a surprise saxophonist, fire dancer, great music, and most importantly, the food had to be amazing since we are huge foodies! Our wedding felt like a party of love!"
The bride and groom sought a wedding photography team with the perfect balance of experience, personality, and affordability and chose one of the most respected photographers in the area.
"We wanted to shoot with a photographer who loves and understands weddings and who focuses on the details," Amber revealed. We love Lifelong Photography Studios' bright and airy feel as well as their sweet personalities and price point! It just felt right."
Amber turned to Gabro Event Services to bring her elegant minimalist vision to life through the use of their extensive decor inventory. Chic clear chairs, romantic string lights, and soft draping transformed the space and set an elegant mood for the celebration.
"Gabro provided everything: lights, hedge walls, ceremony and reception chairs, cocktail and reception tables, drapery, linens, flatware, chargers, and uplighting for the reception. Without Gabro's inventory, our wedding would have looked completely different! We could not have carried out our vision without them!" the bride raved.
Looking back, Amber and Shawndel's meaningful exchange of vows and celebrating the day as a couple were the most unforgettable memories of the day.
"Some of the most memorable moments were reading our vows; we were so present in the moment. I will never forget how staring into my husband's eyes felt at that very moment," Amber beamed. "The reception was incredible, we made a point to stay together all night so that we didn't get pulled in different directions, and it allowed us to celebrate our marriage fully present together and with our families!"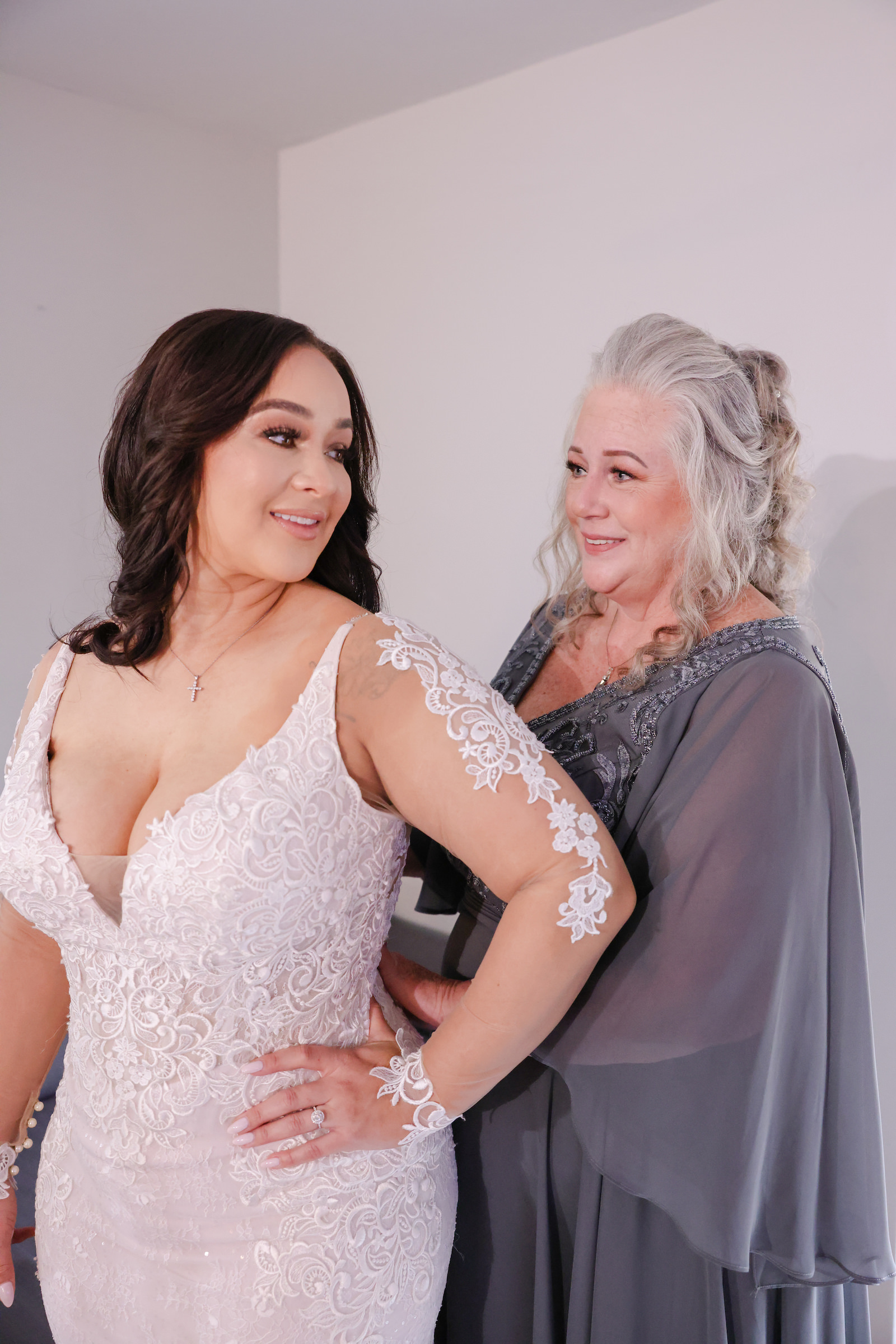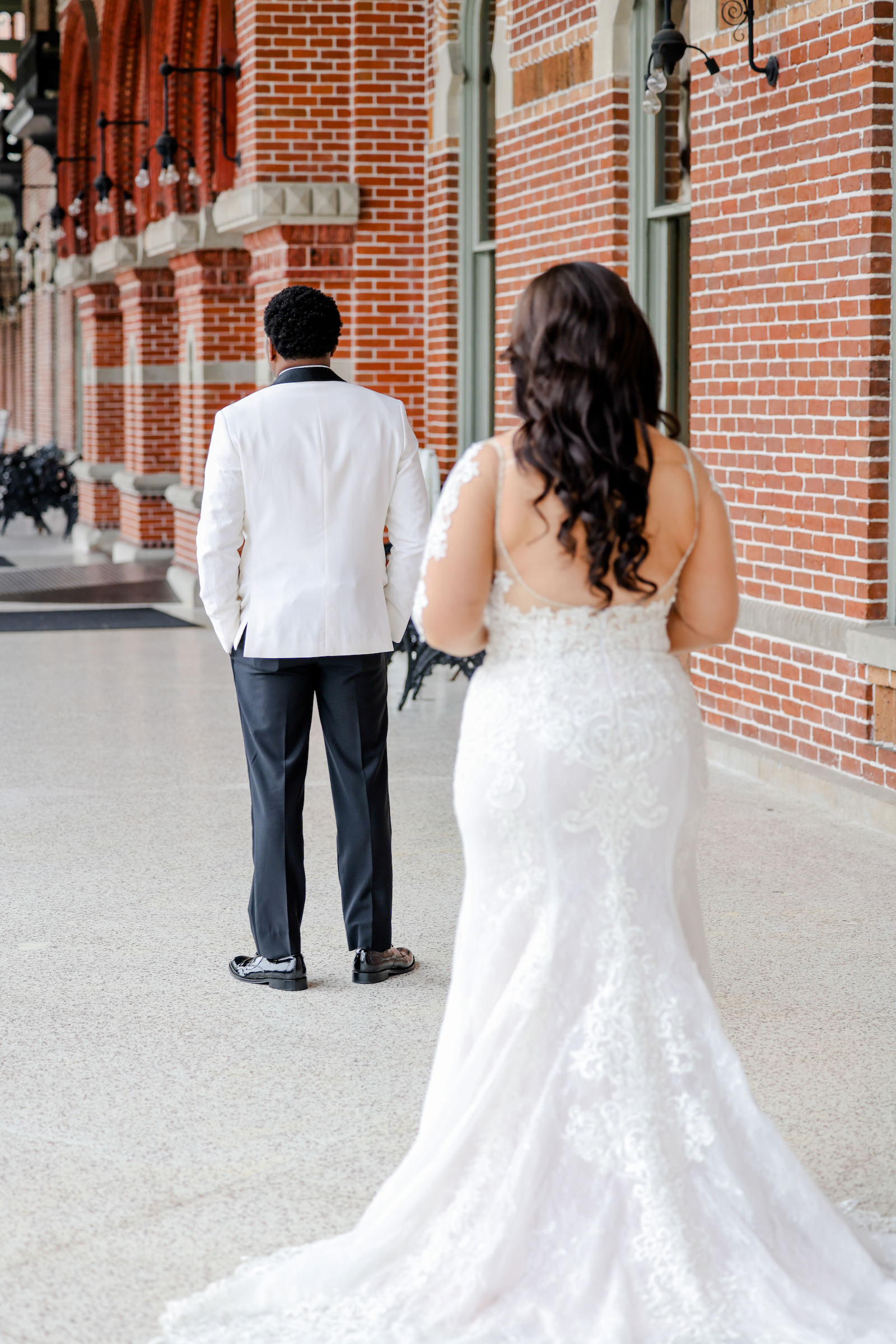 The Proposal:
We knew for a while that we wanted to get married. We looked at rings together and then Shawndel snuck off to purchase the one that I fell in love with! He proposed on a skiing trip when we were in Colorado.
Where did you host your bachelorette party?
We went to Miami, because why not?! We had an amazing rental home, private chef, chartered yacht, and lots and lots of fun! All of my girls live all over the U.S. so Florida seemed like the perfect getaway for them! Also, with the COVID restrictions at the time, we wanted to have a bomb-looking house that if we had to stay inside, we could still enjoy the party! Everyone tested before the trip so we could party safely!
Where did you spend your honeymoon?
Due to travel restrictions and work schedules, we have not honeymooned yet! We did a mini-moon right after the wedding and had a blast. We are booked and ready to travel this summer to Jamaica for our big honeymoon! We don't like being on a plane for too long so we thought it would be the perfect travel destination along with the perfect balance of adventure, relaxation, and great food!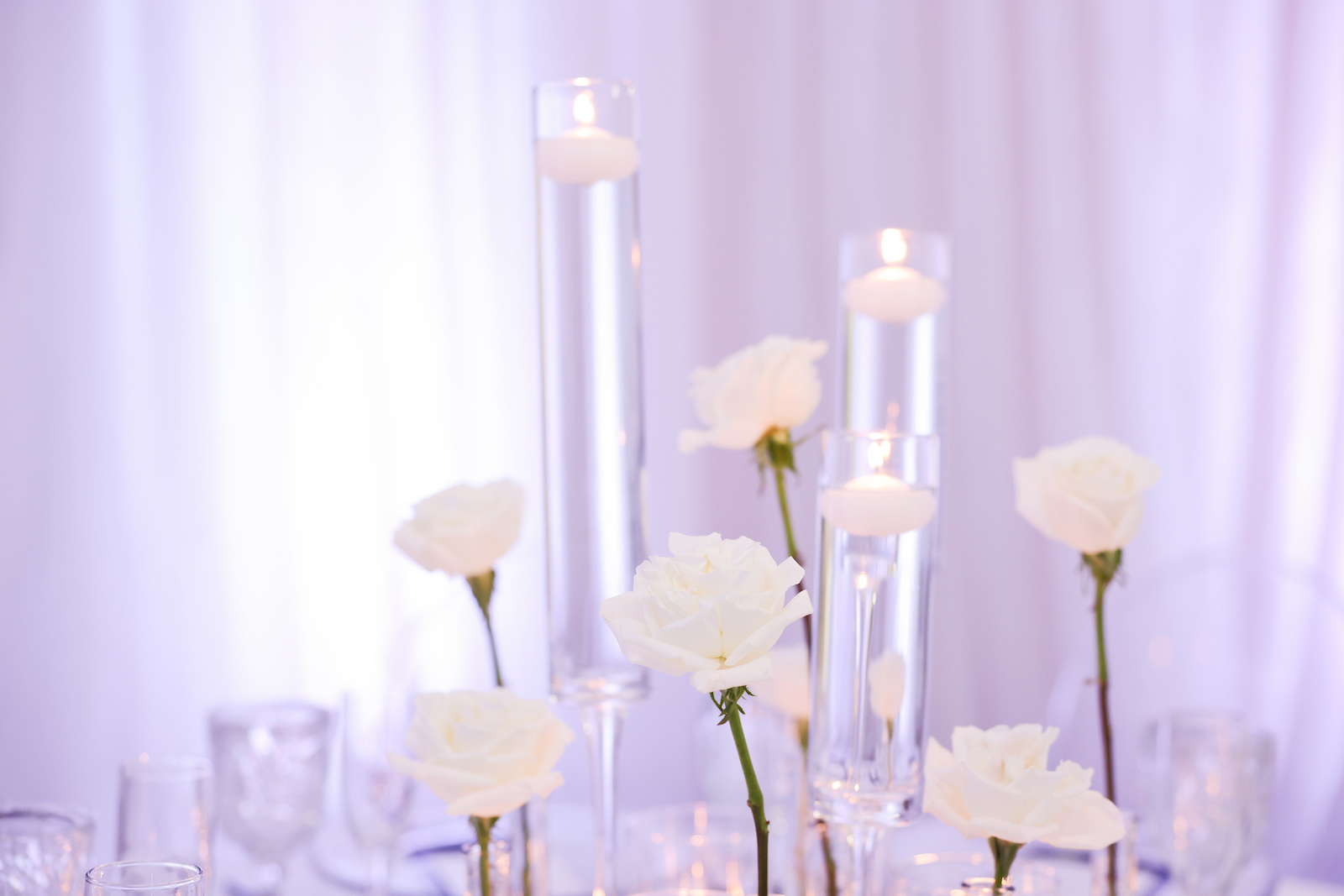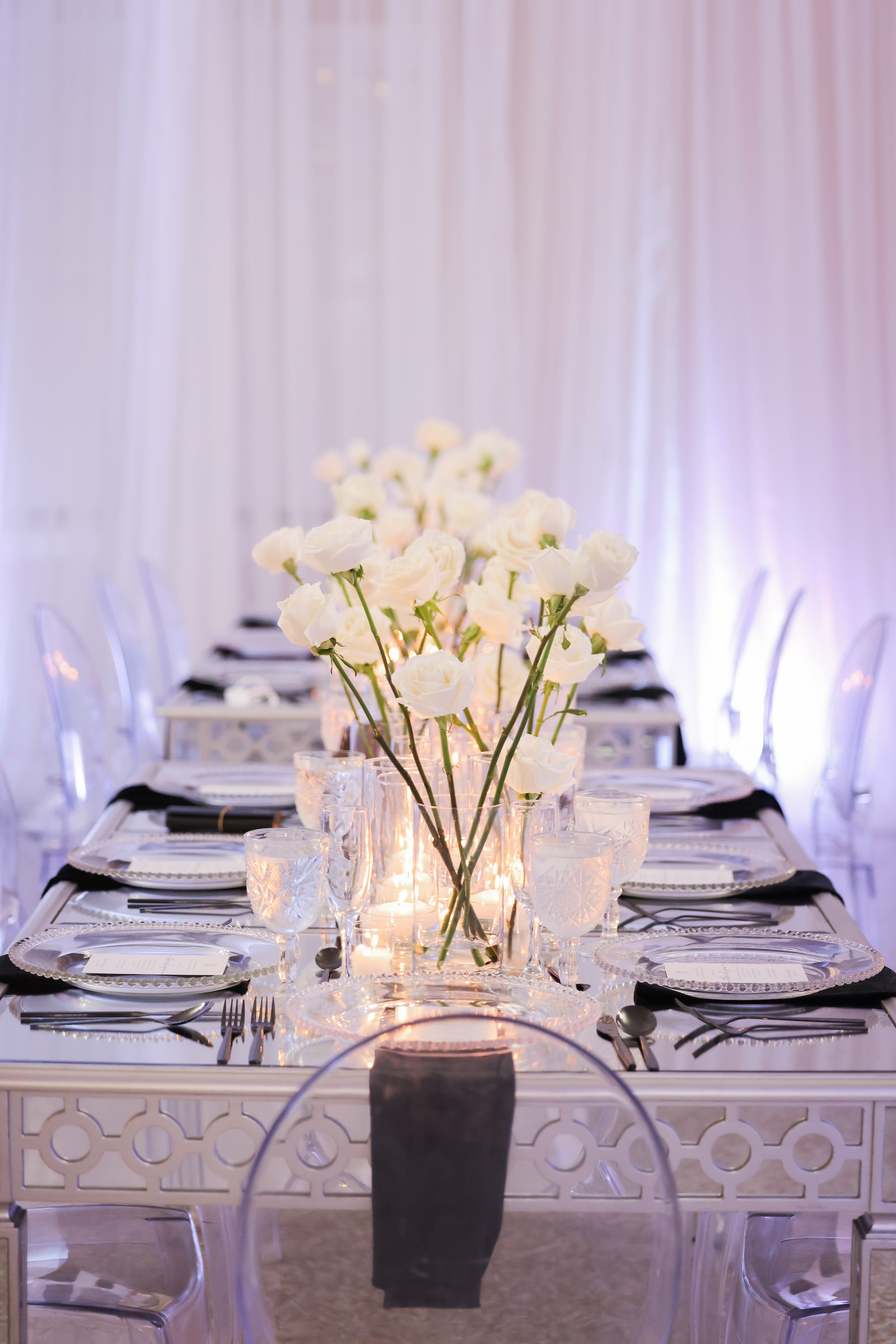 Which vendors really exceeded your expectations?
I honestly can not speak highly enough of all of our vendors! Lifelong Photography Studios, Blue Skies Events, Pastor Crystal, Tipsy Tampa, Webster Media, and ADR Decor all were amazing! We wouldn't change a single thing about our vendor lineup!
My original independent fire-dancer tested positive the morning of our wedding, but Breezin' Entertainment came through in the ninth hour with a backup! I could not believe it! That blew my mind!
Iza's Flowers executed my vision flawlessly and was amazing to work with!
Jason Tally with Grant Hemond & Associates was amazing!
Lynn's Catering went above and beyond the entire planning process! Catering by the Family catered our rehearsal brunch, and they were out of this world!
What advice would you give to other Tampa Bay couples?
Document everything, enjoy the planning process and remember what's important at the end of the day. There will be things that go wrong, but roll with the punches! Our day was a complete plan B, but I couldn't imagine it any other way! Just trust the process!