Breezin' Entertainment and Productions was founded in 1988 and is still a top-tier entertainment provider in the Tampa Bay area specializing in Weddings, Corporate Events, and Social Functions all across Florida. Licensed bonded and insured, Breezin' is a company founded on transparency, communication, and trust that aims to provide its client with premier customer service that cannot be found elsewhere. We provide fast, detailed, organized, and reliable entertainment that clients can count on!!
Our wedding entertainment style is:
Our Wedding Entertainment style is to create the perfect wedding of how the bride and groom envision their wedding day from ceremony, cocktail hour to reception. Providing excellent customer service and a detailed timeline of their big day from beginning to end.
Our personality is:
Our companies personality is very friendly and energetic. As Ambassadors of Fun, we looked to provide excellent customer service and transparency to all of our clients who we can help take the stress out of planning their wedding and make it a Breeze to plan their big day!
We love providing entertainment for weddings because:
The entertainment sets the tone for the evening! From ceremony to the reception we love to create a memorable experience for the bride, groom, and all of their guests!
What sets us apart from other entertainment vendors is:
Breezin' is always available 24/7 for any questions or concerns you have about your event! We do our best to remove any stress from planning your event! We like to say all you have to do is call us and we will take care of the rest!
Our pricing is:
We provide a few packages that range from $400 for a soloist to $1,400 for a Soloist, DJ, and up-lights. We are able to create a package that tailors to the client's spending plan!
In addition to music, we also provide:
Cigar Rollers, Interactive performers, Live Painters, Champagne Wall, Photobooths and much much more.
Our Awards:
Other Associations that are affiliated with us is our Breezin' Weddings division. We are members of NACE, MPI, South Tampa Chamber. We won the 2016 small business of the year in Tampa. We are on the preferred vendor's list as well on most of the hotels and venues in the Tampa, St. Pete and Clearwater area.
WEBSITE | FACEBOOK | INSTAGRAM
---
---
---
Breezin' Entertainment Reviews From Marry Me Tampa Bay Couples: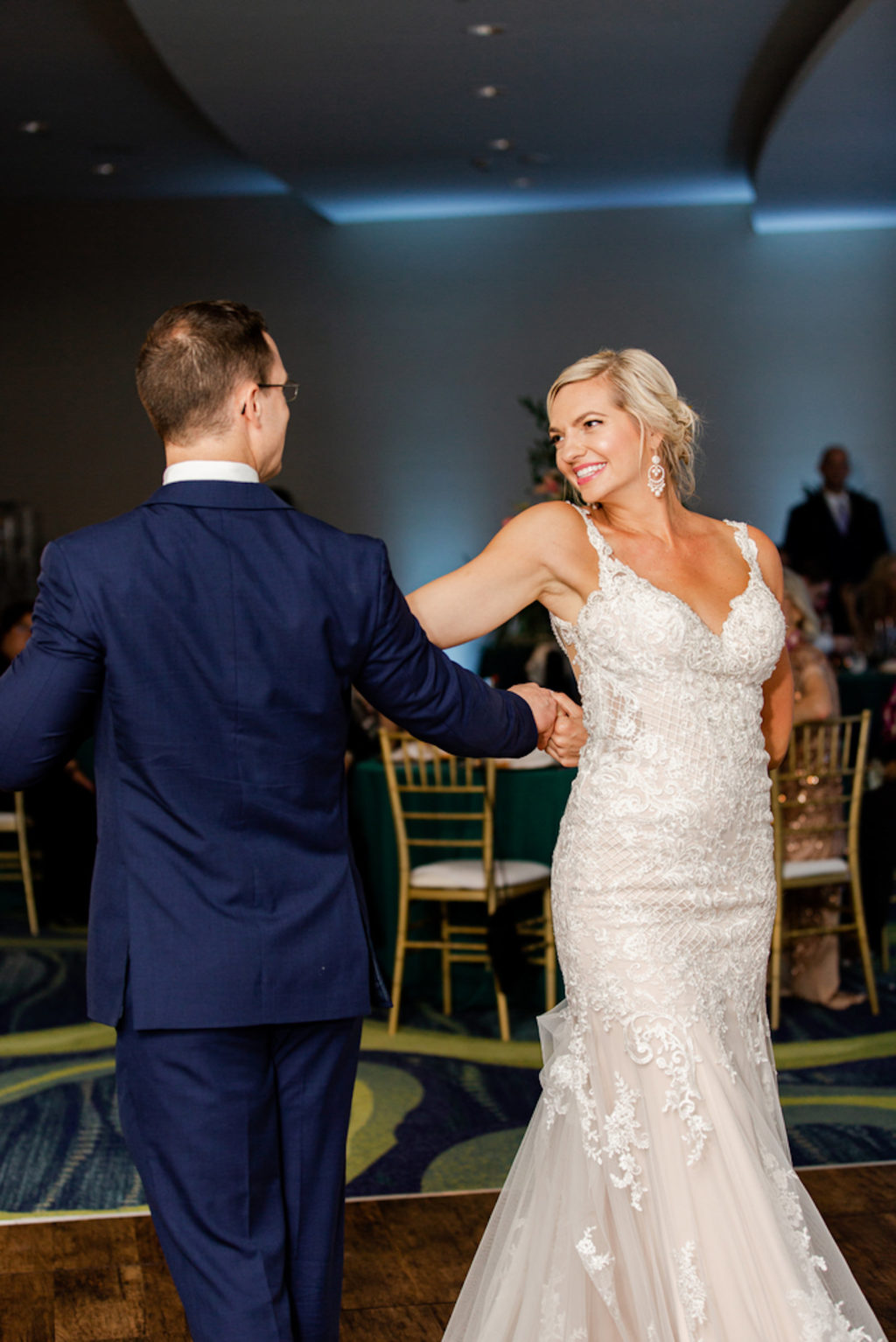 Tropical Hawaiian-Inspired Clearwater Beach Wedding | Opal Sands Resort
"We hired Breezin' Entertainment to play the violin during our wedding ceremony and cocktail hour. I wanted live music during our ceremony, and I love the violin, especially during a wedding. I think it is just beautiful," Jennifer shared. "We hired Breezin' Entertainment because I had a few special songs, Somewhere Over the Rainbow for the bridal entrance, and hymns during communion that I wanted to be played during our ceremony, and Michael, our amazing violist, was able to perform them for us. Our guests really enjoyed the music." -Jennifer and Nathan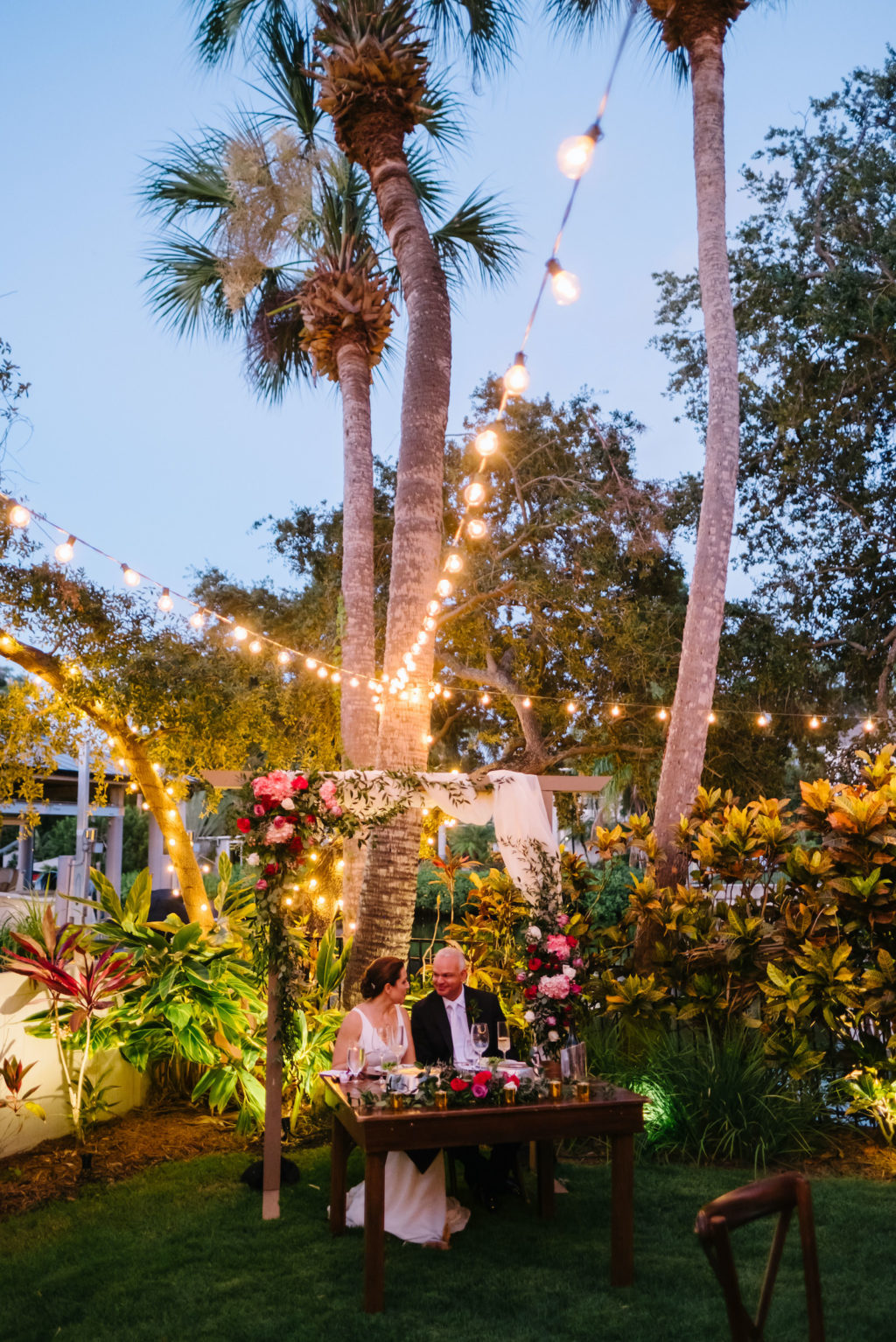 Intimate At-Home Tuscan-Inspired South Tampa Wedding
"We wanted a DJ who was energetic and spirited but not overbearing. We wanted a good dance and party music that was age-appropriate for us and our guests, but not cliche. Eric with Breezin' Entertainment absolutely nailed it. He did a beautiful job creating ambiance throughout the evening and elevating the energy level as the night went on." -Edward and Theresa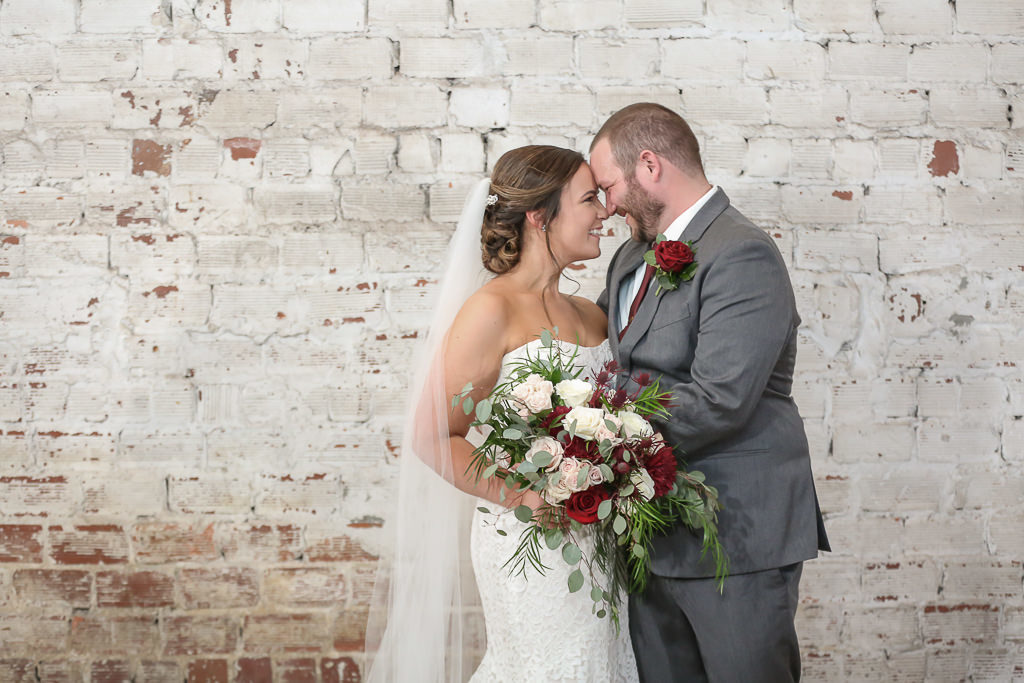 Romantic Burgundy and Blush Downtown Tampa Wedding
"Breezin' Entertainment is part of the Breezin' team. My wedding planner, Jessie, sent me videos of different violinists and DJs that we could hire and chose from there. The violinist did such a beautiful job during the ceremony and cocktail hour. I basically sent him a list of songs I wanted, even songs on the radio now, and he played them with ease and beauty. The DJ was great too! Our dance floor was full the entire night, and he played a variety of music that kept everyone dancing." -Amanda and Joseph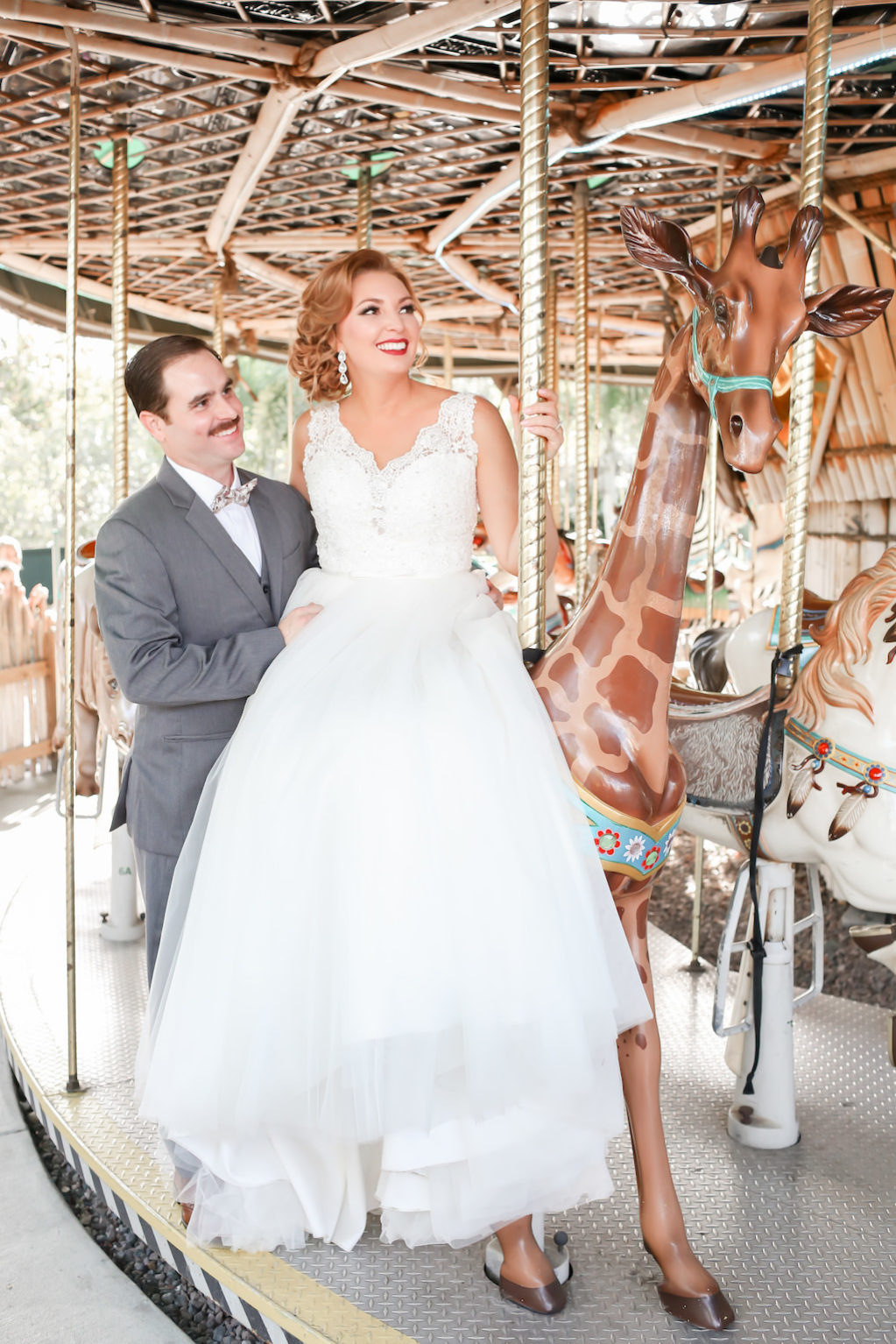 Tropical Burgundy and Gold Tampa Wedding
"Choosing the right band was important for me from day one, and I knew that I could trust Breezin' to find us the best entertainment within our price range. Breezin' was amazing, and the band was definitely the highlight of our night! From the violinist that didn't miss a beat, to Kiss the Girl from the Little Mermaid playing as I walked down the aisle, everything flowed perfectly. Our band did a drum finale, provided lighting, and kept the dance floor full all night without taking a break!" -Casie and Ray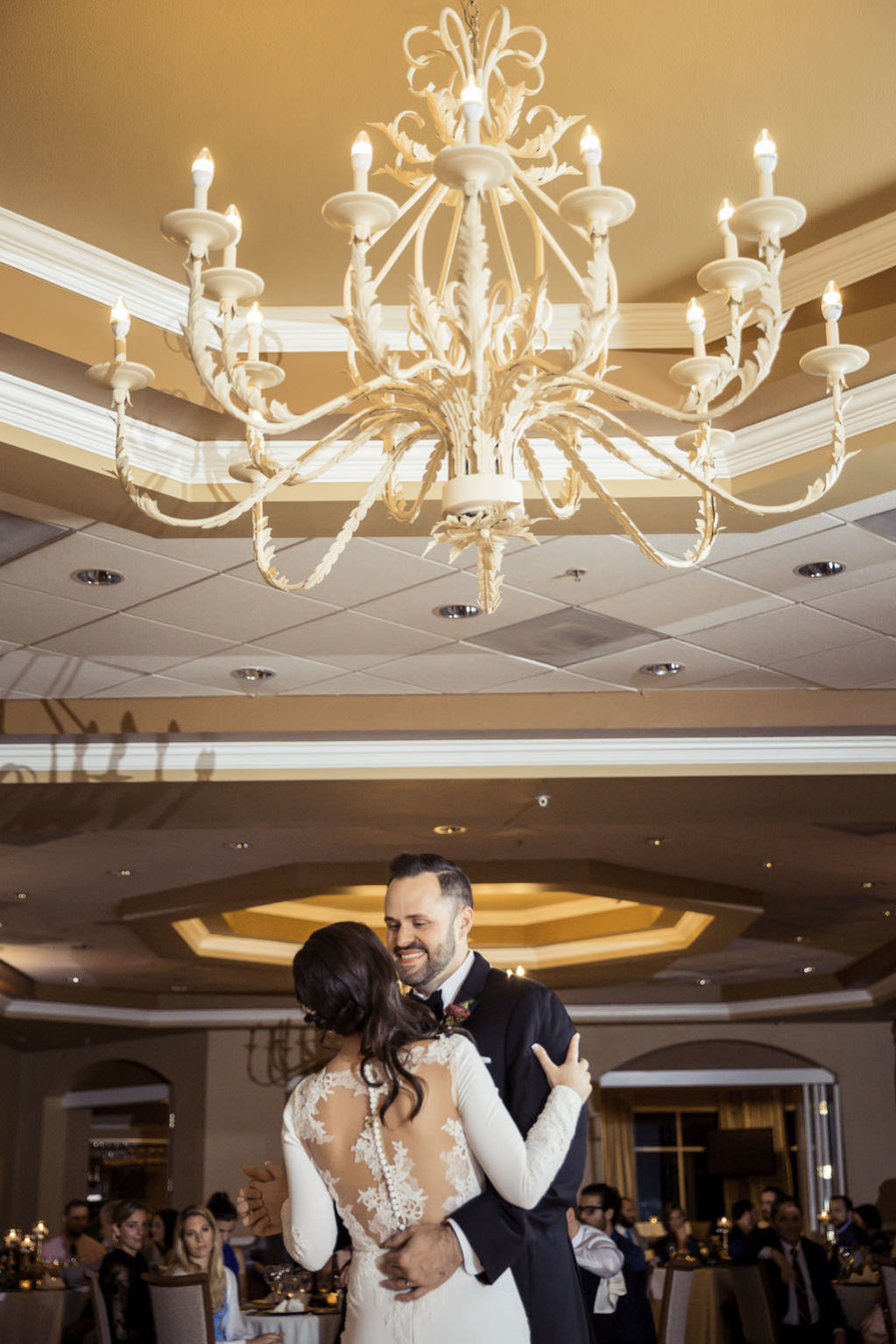 Romantic Burgundy Waterfront St. Pete Wedding
"We heard a few demos from Breezin' Entertainment, and we were sold. They were right in our budget, and we knew they could keep our guests happy and dancing all night. We loved that they were able to mix up the music and play songs that everyone enjoyed singing and dancing to." -Chelsea and Michael
---
---
---
As Seen on Marry Me Tampa Bay