Femme Akoi Hair and Makeup is a specialized team of esteemed hair and makeup artists. We provide services to the Greater Tampa Bay area and beyond coming on-location for your event. We also have two unique studios for your convenience, an upscale Tampa location in Ybor and a cute trendy full-service salon in downtown Dunedin.
---
---
Our Wedding Style Is:
Effortlessly chic. We specialize in a natural glam look with a boho vibe. We love lived-in effortless styles, braids, fresh skin, and keep up with modern trends.
Our Personality Is:
Fun-loving, professional, relatable, and reliable.
---
What Inspired Us to Start Our Business is:
I've always been an artist but in college, I fell in love with painting faces and never looked back. It's my passion and I love seeking out fellow artists that share the same love of beauty. Not just as an art form but also to uplift someone and make them feel confident and the best version of themselves.
---
We Love Being a Part of the Wedding Industry Because:
Being a part of someone's wedding day is an honor and also so much fun! We love what we do and have a passion for it that makes it so much more than a "job". Enhancing our bride's natural beauty is the best reward.
There is something so special about building a beautiful relationship with a client during multiple milestones in their lives, it's truly a gift and so satisfying to experience. We feel a strong connection to each bride and it's very exciting watching them start a family, buy a new house or even start a new career! We love our clients and become friends with many of them!
---
What Makes Our Business Stand Out From Other Vendors Is:
We specialize in a more natural glam look with a boho vibe. We love lived-in effortless styles, braids, fresh skin, and keeping up with modern trends.
We do lots of training. We are all seasoned artists and are constantly looking for inspiration and new things to stay fresh and updated on upcoming products and styles. We really do love what we do!
---
One Thing Most Couples Would Be Surprised to Know About Us Is:
Hmmm, I'm not that exciting I don't think! Let's see, I was a florist in high school and college! Married my high school sweetheart, and we did a TON of traveling before we had our 2 daughters.
One of Our Non-Wedding Passions Is:
Painting! I was an art major and got my bachelor of fine arts from UF.
---
Our Pricing:
You can find pricing information here: www.femmeakoi.com/weddings/pricing
---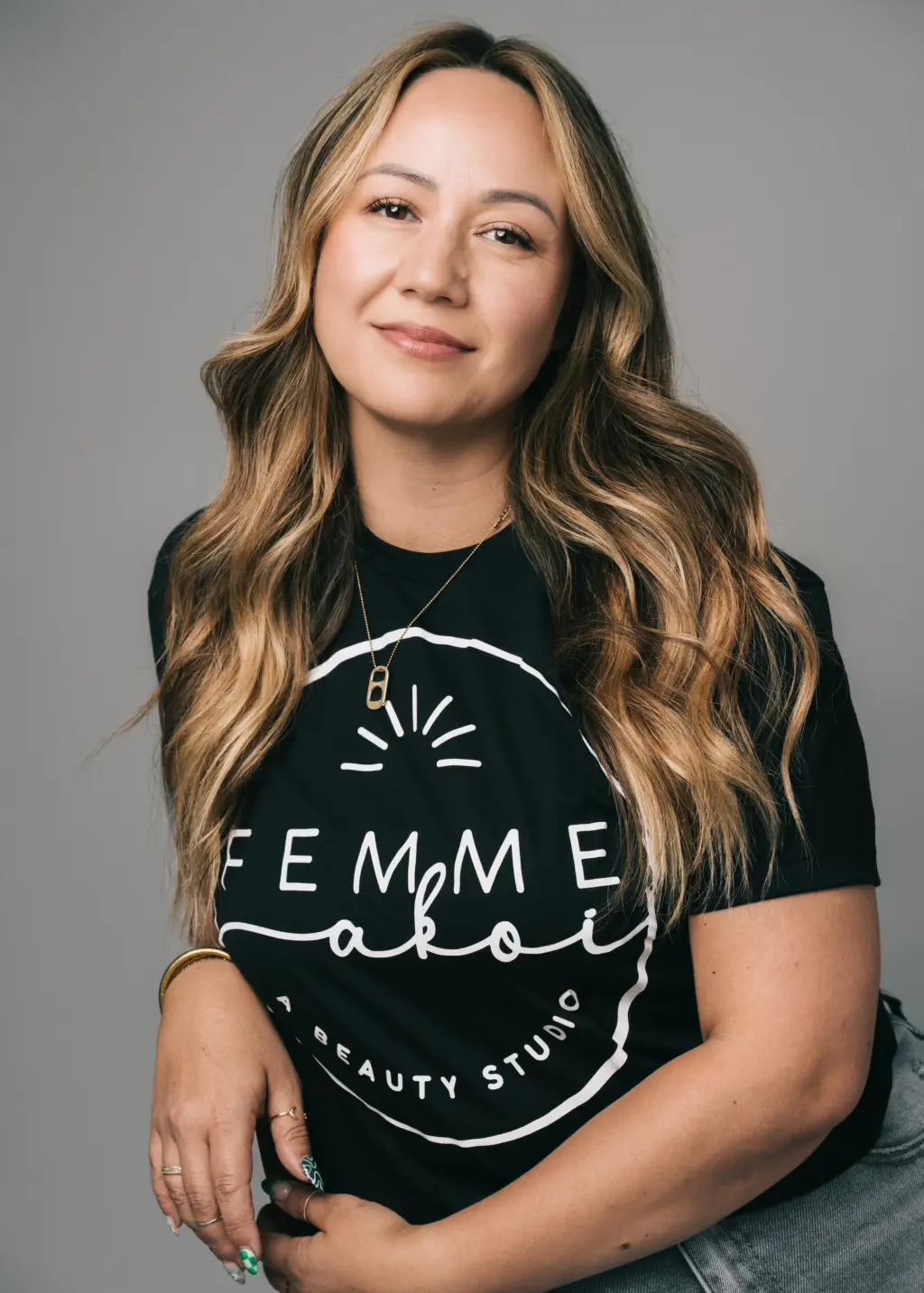 Meet Christine Wheaton
Artist at heart. Mom to 2 wild ladies. Been in the beauty biz for 20 years! About to turn the big 4-0 😱 big supporter of local small businesses, especially women-owned. Girls rule!
Website
(727) 266-2233
Femme Akoi Reviews from Marry Me Tampa Bay Couples:
Marry Me Tampa Bay curates the below reviews from real couples whom we've personally interviewed. As Tampa Bay's most trusted wedding planning resource, these reviews are 100% accurate and aren't created by fake accounts.
---
---
As Seen on Marry Me Tampa Bay