Written by Brides N Blooms Designs owner Ellen Hack:
I really sympathize with the couples who are in the middle of a panic on whether to cancel, reschedule, or revamp their wedding dates and dreams.
It is emotional for many.
The truth is there is no right path or best choice. There are only the pros and cons for couples to weigh in their particular situation.
That being said, as a mother of two daughters who have walked down the aisle and as a wedding and event floral designer, there are always going to be challenges in wedding planning. The uncertainty of this pandemic is just one more factor that has to be taken into consideration.
There are always going to be hard choices. This is not a new issue borne by the coronavirus. This is a fact of wedding planning and both my children's weddings had more than their fair share of planning challenges, day of disasters, and hard choices.
I believe sometimes planning the party and all the dreams and details that go into that can occasionally take precedence over the actual 'truth' of what a wedding is: two people who love each other and want to share their lives together.
Hopefully, we get to share the event with friends and family, and sometimes the original dreams of what the day would look like, out of necessity, have to change.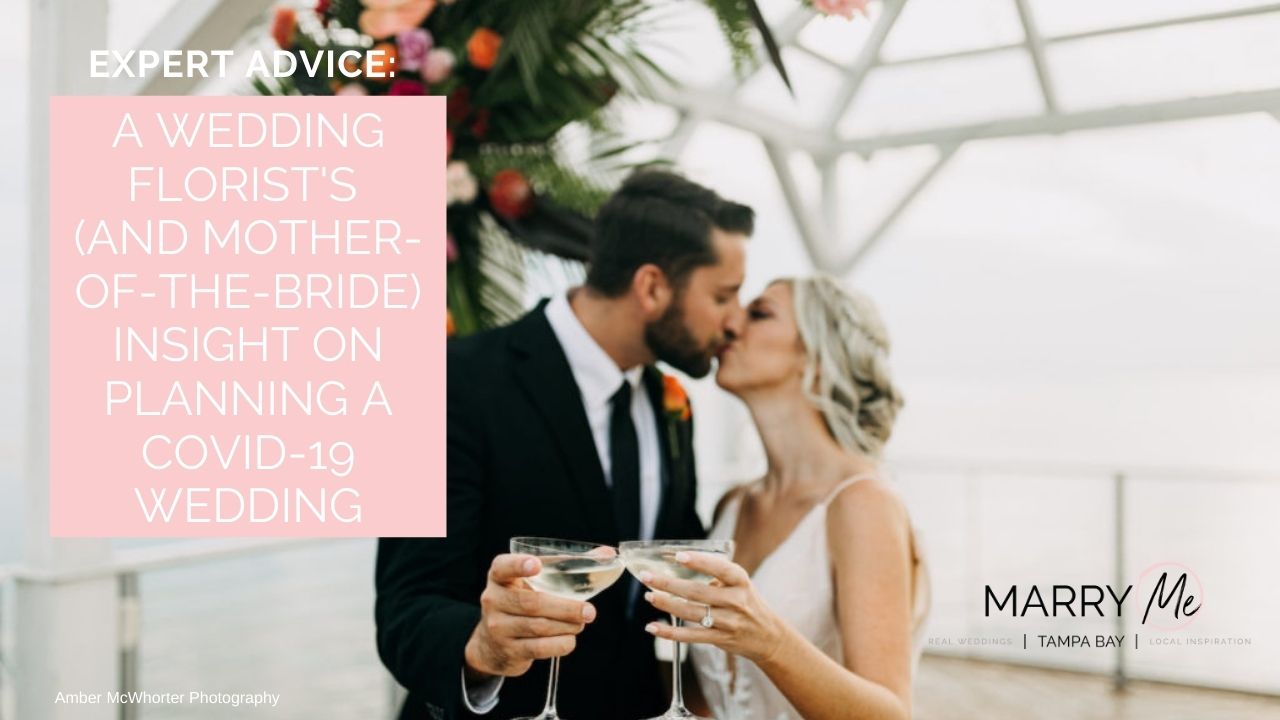 Amber McWhorter Photography | Brides N Blooms Designs
Of late I have noticed this is where couples are having a hard time adapting. A year before COVID-19 exploded into the world, one of my daughters and her fiancé decided to get married sooner rather than later. On her "have-to-have" list were her grandparents, in their 90's being able to see her walk down the aisle.
The engaged couple, however, lives in Canada. Her immediate family, grandparents included, live in Florida and cannot travel. The rest of the family is large and scattered.
The fiancé's "must-have" was that his mother could be at both the wedding and reception. His family is tiny and from Taiwan. The couple had to come to terms with having the ceremony in the place where it most made sense for them, but would also mean that sisters, brothers, and everyone's respective family would not be able to be there.
We handled how can everyone "be there" exactly the way you would do so now in a pandemic world – with technology.
Not that it all went smoothly, because, in the world of weddings, not everything does. Her younger sister's internet went down 15 minutes before the ceremony, so she ran to the nearest coffeehouse. She said watching her sister get married while sitting in a Starbucks was a bit wild.
Her grandparents' Skype would not work, so we promised a video recording later that day. The wedding couple had trouble getting wi-fi to work where they were holding their mini-ceremony for everyone else streaming live. Not the best of circumstances, not what her original dreams of a wedding ceremony would be, but nonetheless, we pulled it off.
As for the reception, they decided to hold one six months after, though they would have gone a year if they had to. They picked a venue local to her grandparents and everyone else. If they could come, they did, and if they could not, they did not. My daughter let go of being disappointed for all the people who couldn't or didn't show and was happy for whoever was there.
In the end, everyone understood this was the situation and made the best of it. My daughter came to terms with the fact that the party would not be quite what she had planned, and the wedding itself was definitely not what she originally had envisioned, but in the end, she was married to the man she loves, and it was perfect.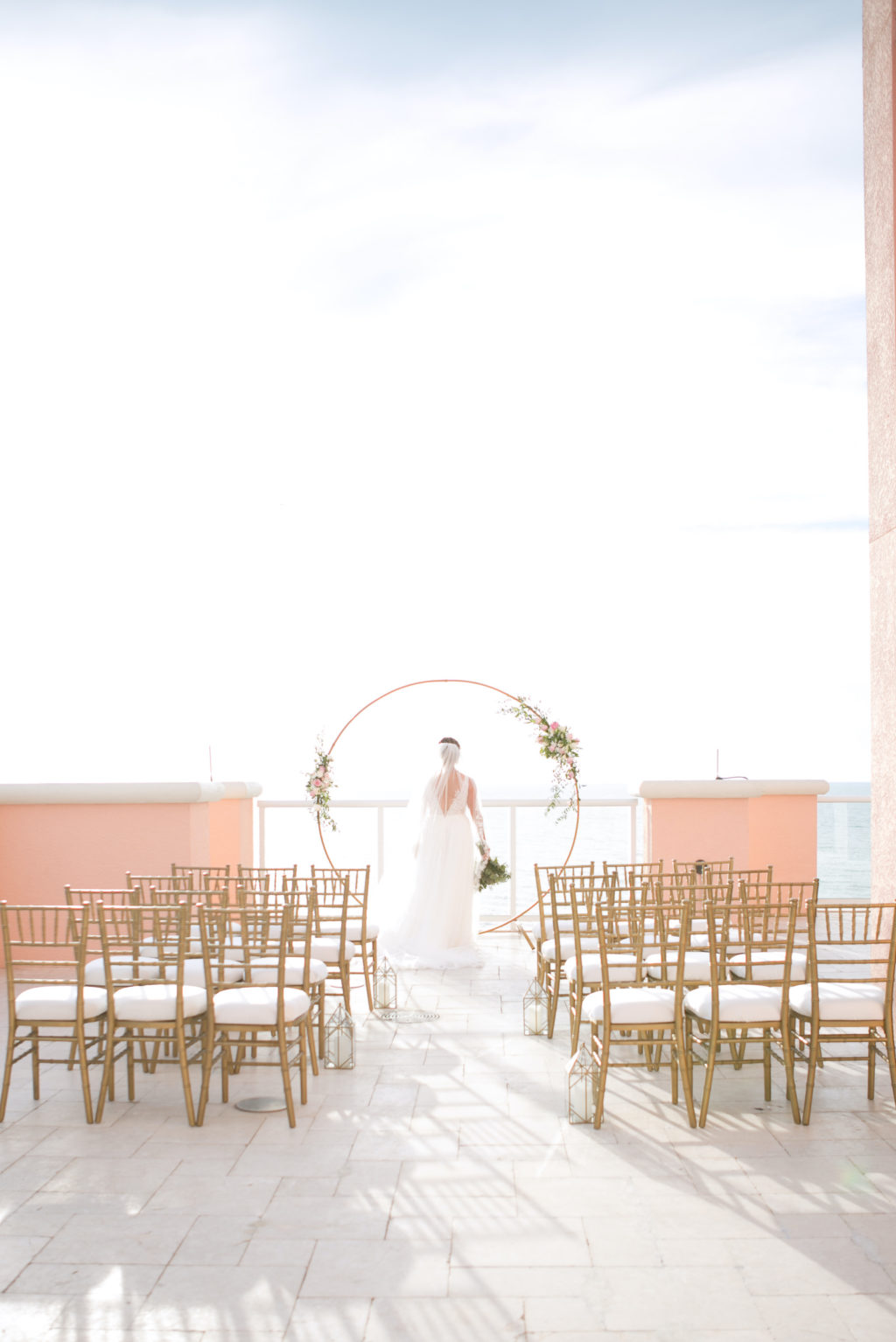 Carrie Wildes Photography | Brides N Blooms Designs
Everything about my oldest daughter's wedding day was a challenge even before all the insane quirks and mishaps of the day unfolded, because of two families, with vastly different religious backgrounds. Where to host the event? Who will decorate what and when? Who and how many will or will not attend? Through this whole process the one thought that kept my daughter from falling apart (even as the day's events crazily unfolded), was that she was marrying the man she loved, and he was marrying her.
In the long term, nothing else matters. Not the party, not the family upset, not the people who would or would not attend. That one thought was what kept her moving forward when everything during the planning process, day of, ceremony, and reception did not go at all according to her vision for the day.
In the end, with all the ups and downs, she was happy and wedded and I am thrilled to say they just had their 15th wedding anniversary. In both weddings, through the whole process, the thought that held both girls together was "I am marrying the man I love, and he is marrying me, and sometimes you have to learn to roll with the punches."
Accepting this truth is what I suggest couples dealing with the current pandemic and planning a wedding would do well to adopt. Whatever else happens: no matter that everything may turn sideways, whatever the actual day ends up looking like, remember why you are here, to be together forever sealed with your vows to each other.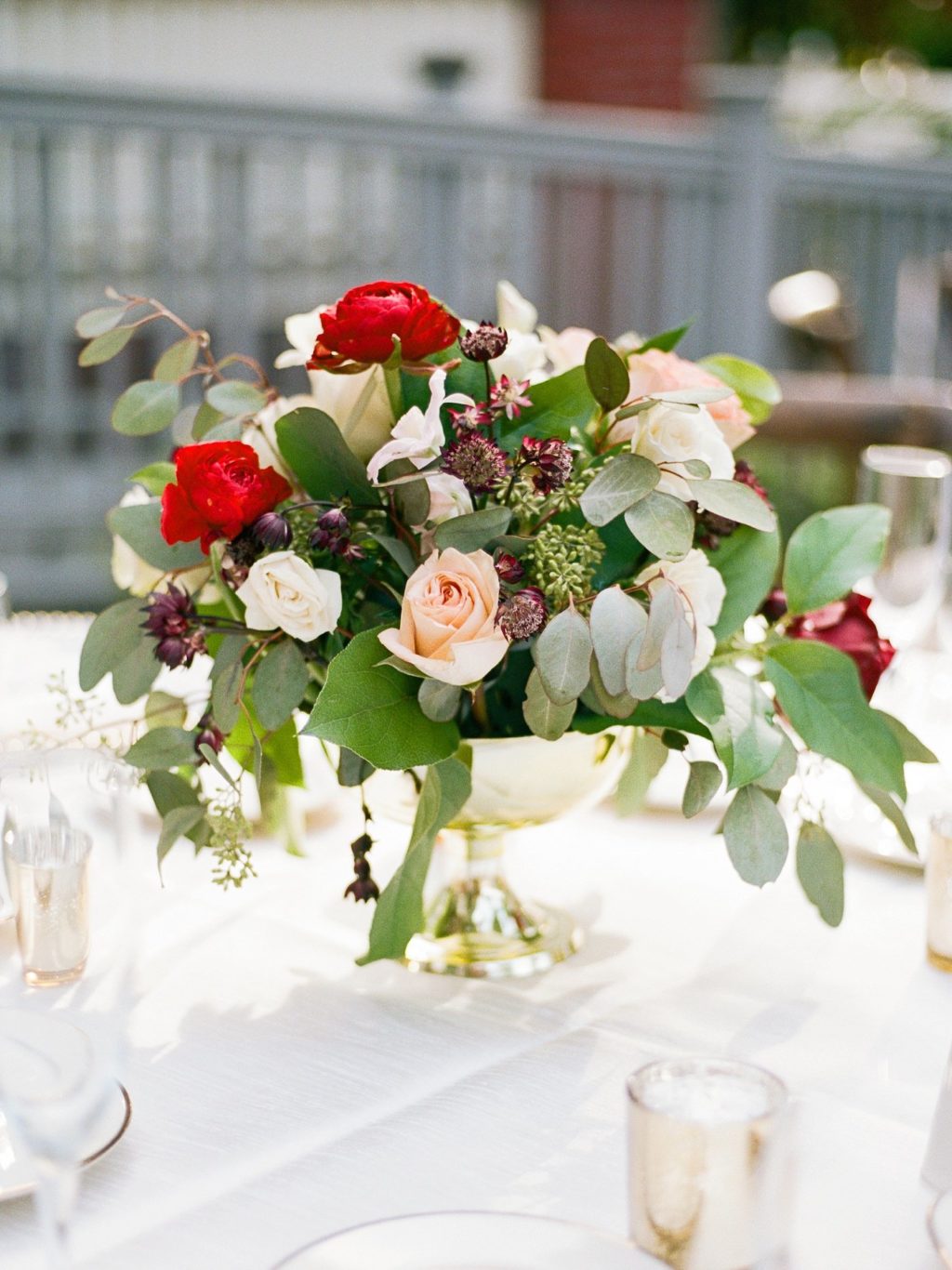 Everence Photography | Brides N Blooms Designs
The issues navigating wedding planning are not new. What is new is the learning curve on what can work within the rules for events during this pandemic and how couples and families will be willing to adapt.
I see people getting caught up in the worry of guests dropping out after they've paid all the deposits and retainers, thinking they should cancel or push it out another year or two. That is a choice, if it works for you.
However, let me throw this out there; if you decide to go forward with the original date, do not stress about who isn't going to come and why. Focus on those who will be there with you. Look for options for those that won't or can't attend and embrace the change as something that can actually be fun.
Rethink how that day will look if fewer people are there in person, and what technology can help those that can't be present to still share in your big day! Come to terms with incorporating the changes. Everything about the reception is all secondary to the I do's.
Planning is all about choices and determining the things that are most important to the couple, whether family and friends agree with or like or dislike the choices made. Be able to shift thinking from what might have been, to what has to be in order to make it work as best as possible in this situation. Then move forward with that regardless of if it is the popular opinion.
Give up trying to control everything, trying to please everyone, and making this day about everyone else. Remember why you decided to be married, do what ultimately is best for you both as a couple, make choices based on what is most important to each of you and not anyone else.
Most importantly, it is your day, enjoy every moment, no matter what the fates have in store.
---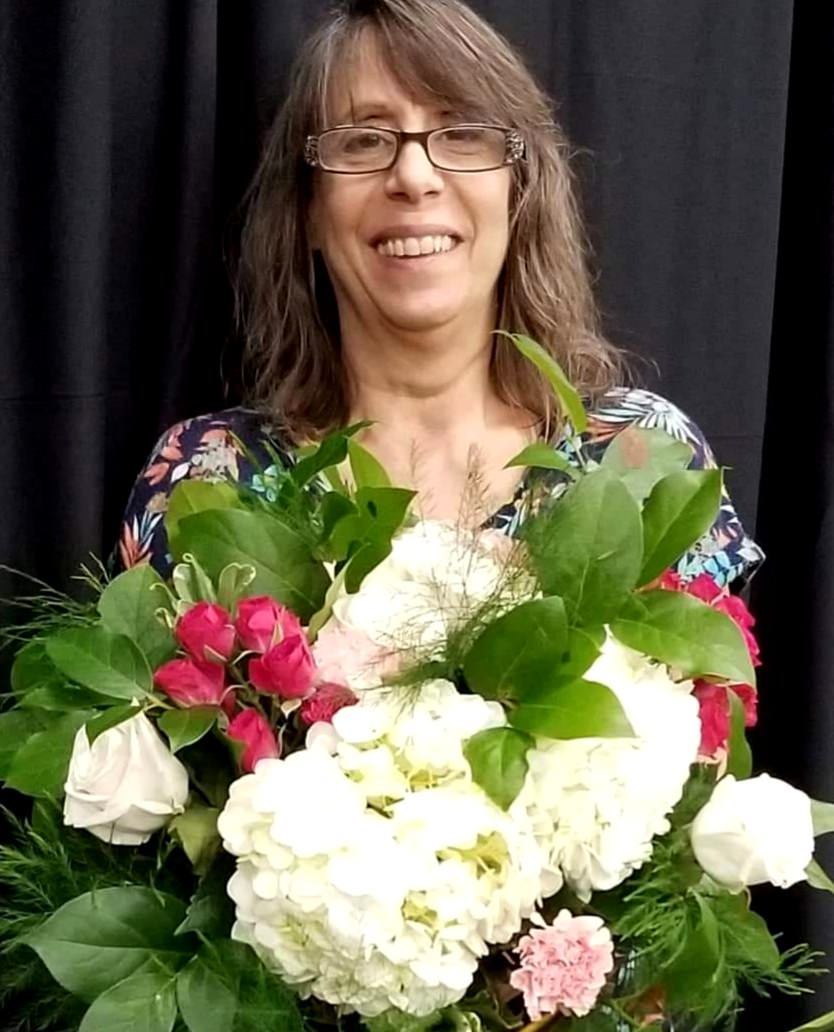 Brides N Blooms Designs is a unique company that offers floral design for weddings and events in conjunction with extraordinary flower pricing from Brides N Blooms Wholesale division.
Owners Ellen Hack and Dorelle Raphael-Fishkin started the company realizing the need for affordable price points for flowers go hand in hand with creating individualized, couture floral designs.
Ellen has a personal understanding of the stress that families go through when trying to plan a wedding with loved ones unable to travel from other states and countries, how to include older and infirmed relatives, as well as, surviving wedding day calamities. After talking with so many couples about how the coronavirus pandemic has changed the landscape of their weddings, Ellen realized how her daughters dealt with their planning obstacles was really not any different than what couples today have to deal with.
In the end, Brides N Blooms Designs always wants their clients to be able to look back at their big day with smiles and feel good about the choices and decisions they've made, even the really difficult ones.
---