For some brides it's a guy's sweet smile or funny jokes that reels them in, but Chicago bride Evelyn sought out Brian for his expertise in the video game World of Warcraft.
"Since Brian was a more experienced player in this game, a friend recommended getting in touch with him via e-mail. So I e-mailed him; he was hundreds of miles away, working on a Master's degree at the time, and we quickly became online chat buddies," Evelyn shared.
When the two gamers finally met face-to-face, Evelyn thought he was a nice guy, but sparks didn't immediately fly because he was already taken.
"My friend liked to refer to Brian as 'the perfect gentleman,' and it was easy to see why: Brian was very polite, mild-mannered, and patient. At the same time, he was fun to talk to — and somehow I also knew that here was a friend who would listen without judgment and would always give me the benefit of the doubt," the bride said.
During the following months, the pair built a friendship, which Brian needed to fall back on when his current relationship of seven years came to end.
"When Brian returned to the Chicagoland area, it was summer. I thought it might do him some good to get out of the house, so I started inviting him out for movies and to go to Six Flags. Eventually we started hanging out every week. By the end of the summer, it became obvious that we were attracted to each other, and our time together felt more and more like 'date nights,'" Evelyn reminisced. "Finally, I asked him point blank if he liked me. He admitted that he did, and we started dating then."
Three years later Brian invited Evelyn for a getaway at his family's lake house. After a romantic dinner and lakeside stroll, Brian proposed.
"He held me and told me how much I meant to him, that he was really glad we were together. We talked a while longer and then he paused. I could feel the nervous energy rolling off of him," Evelyn said. "He tensed as he let go of me, got down onto one knee, and pulled out that little black box."
As Evelyn started thinking about her dream wedding, the Chicago skyline started fading to the background.
"Somewhere along the wedding planning process, I started envisioning sun and sand," the bride said. "Planning a destination wedding was risky, but I decided that I definitely wanted to get married by the ocean."
Since she was over a thousand miles away from Florida, the mid-western bride decided to hire St. Petersburg destination wedding planners Tide the Knot.
"They were well-reviewed, and I found their wedding packages very appealing," Evelyn explained. "They were so responsive and they really do everything, all you have to do is pick what you like and show up!"
With the major Florida wedding planning covered, Evelyn and Brian focused on making sure they threw a fabulous wedding reception.
"The single most important thing to me – aside from staying under budget – was to ensure that everyone had a good time," Evelyn said. "Brian wasn't particularly insistent on any detail except 'good food and cake.'"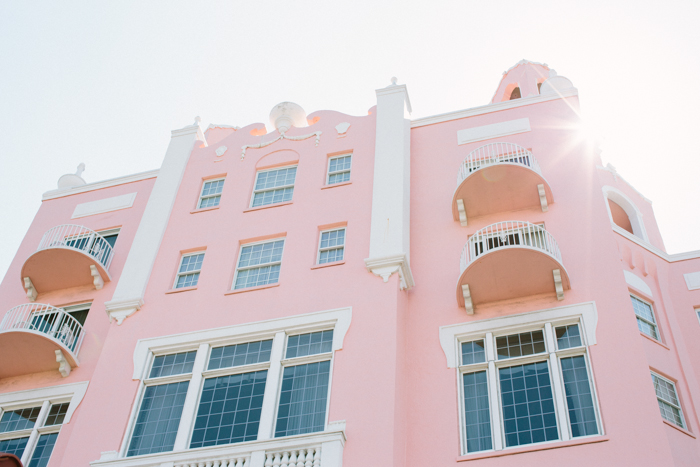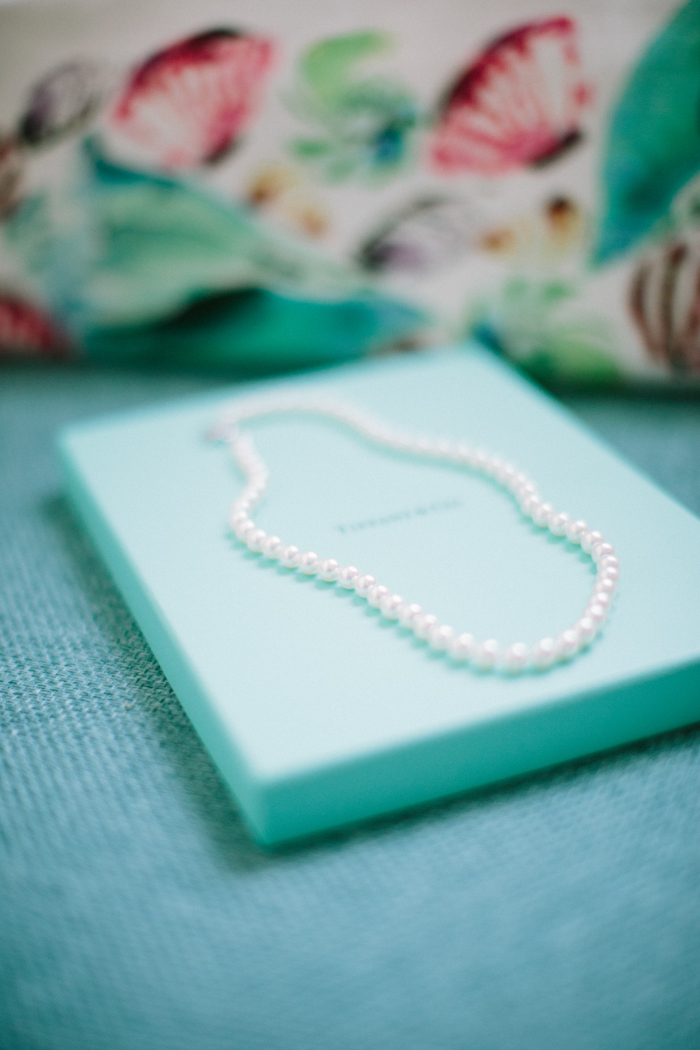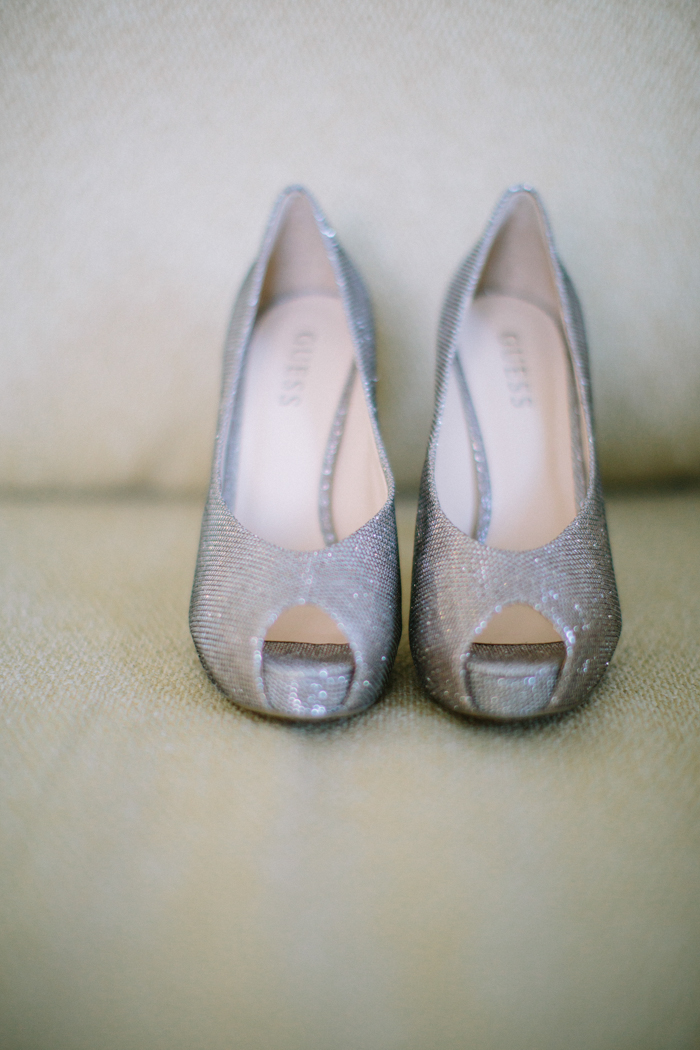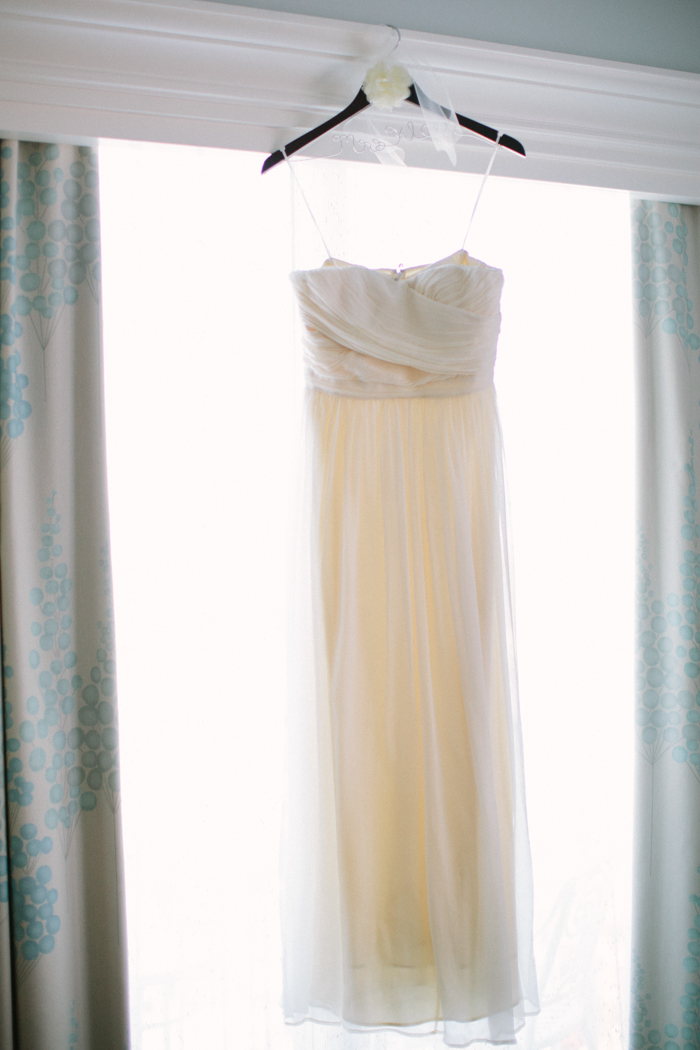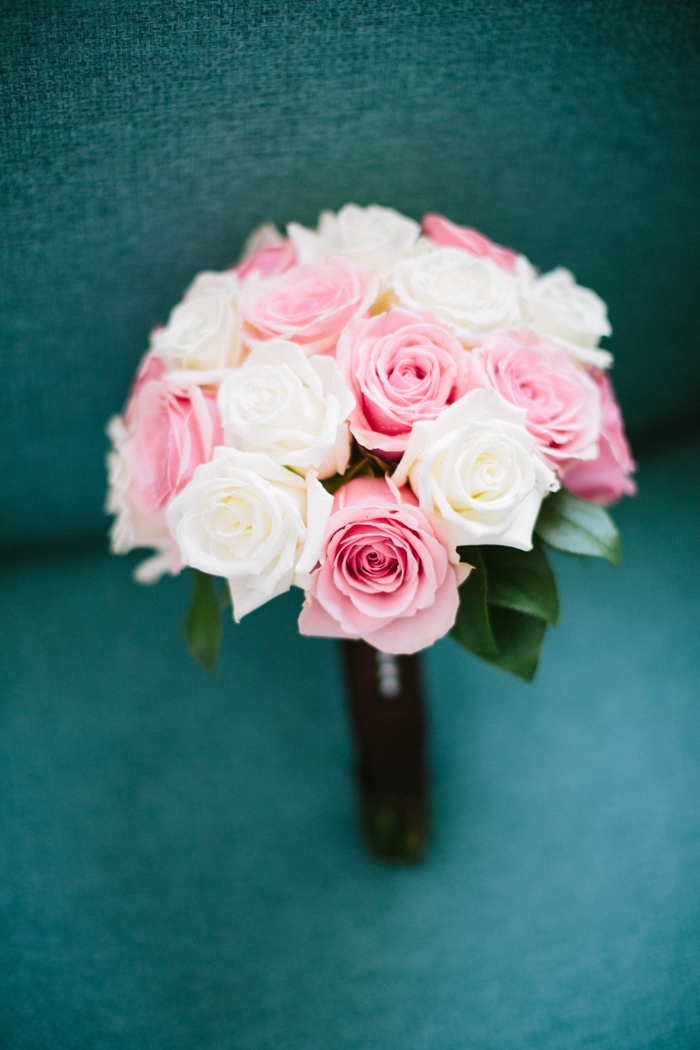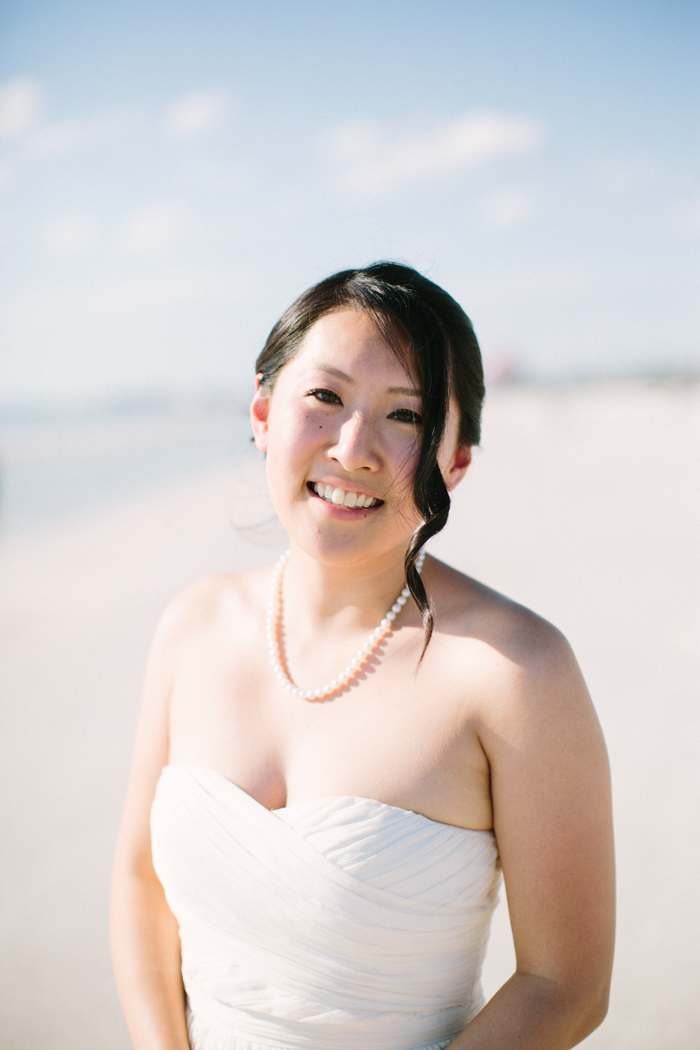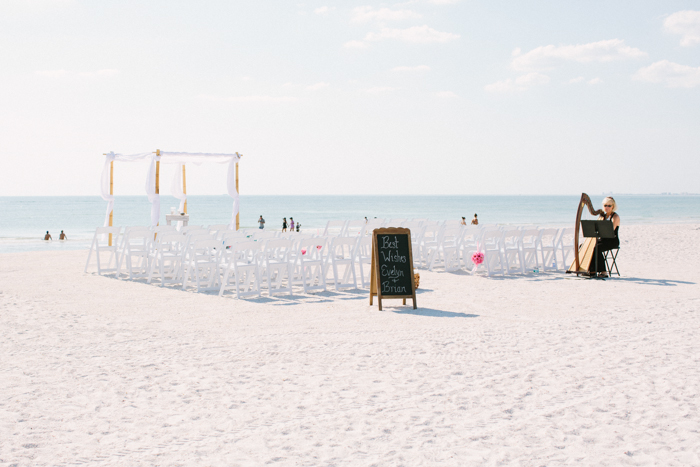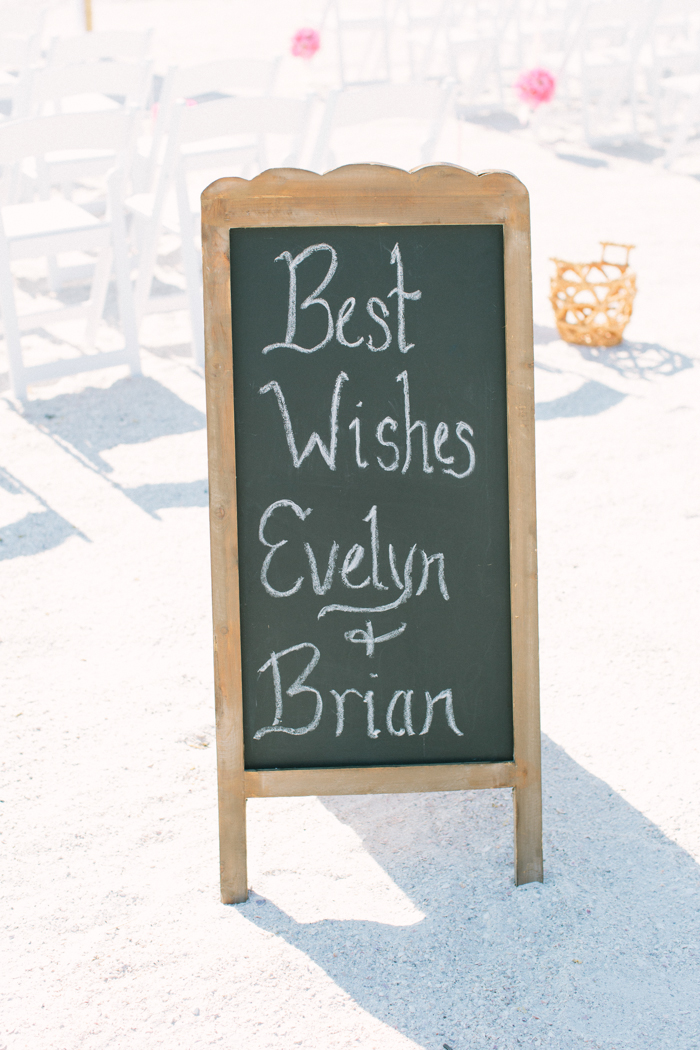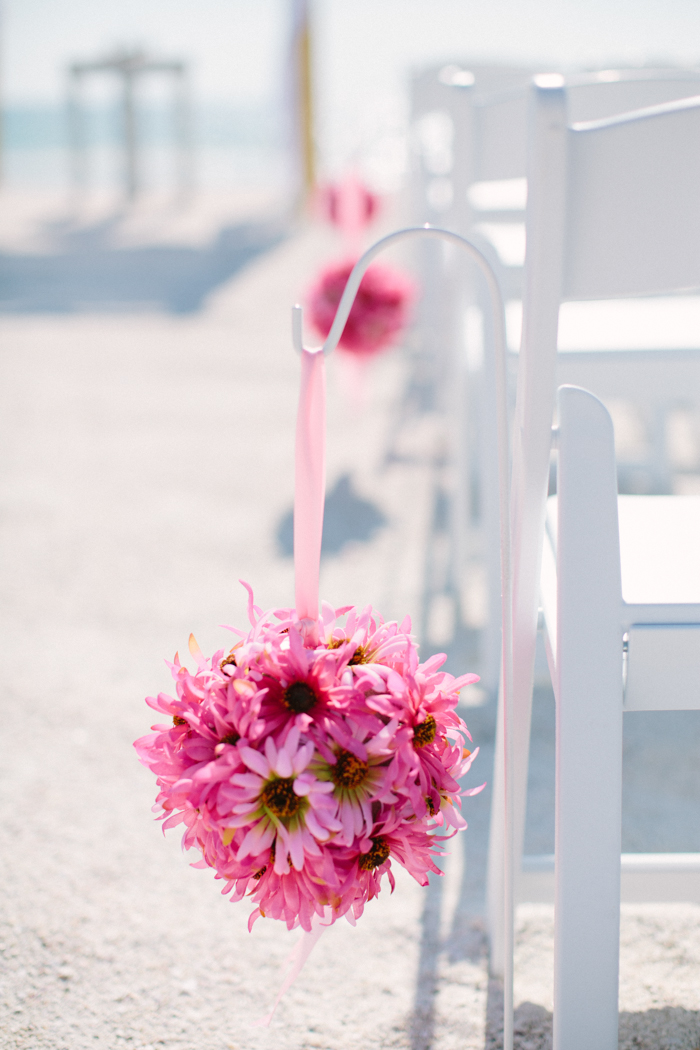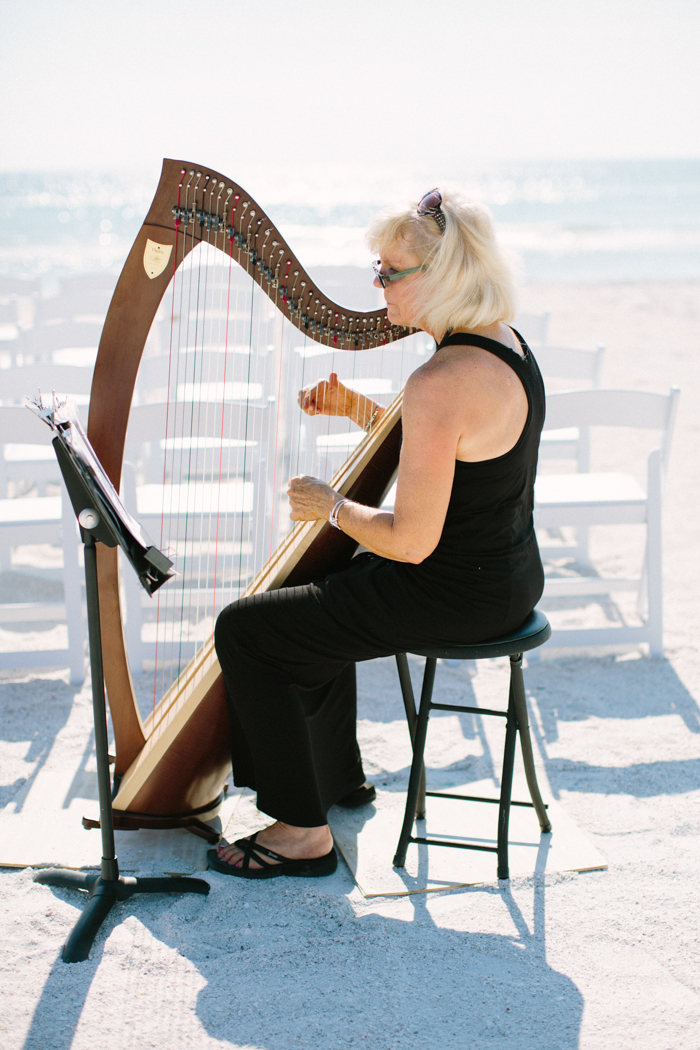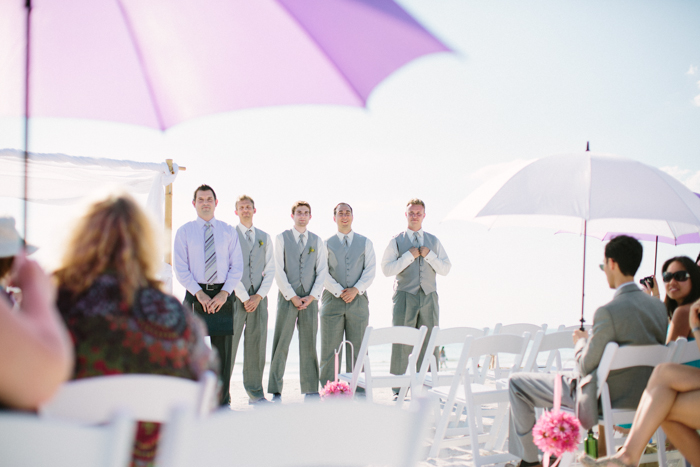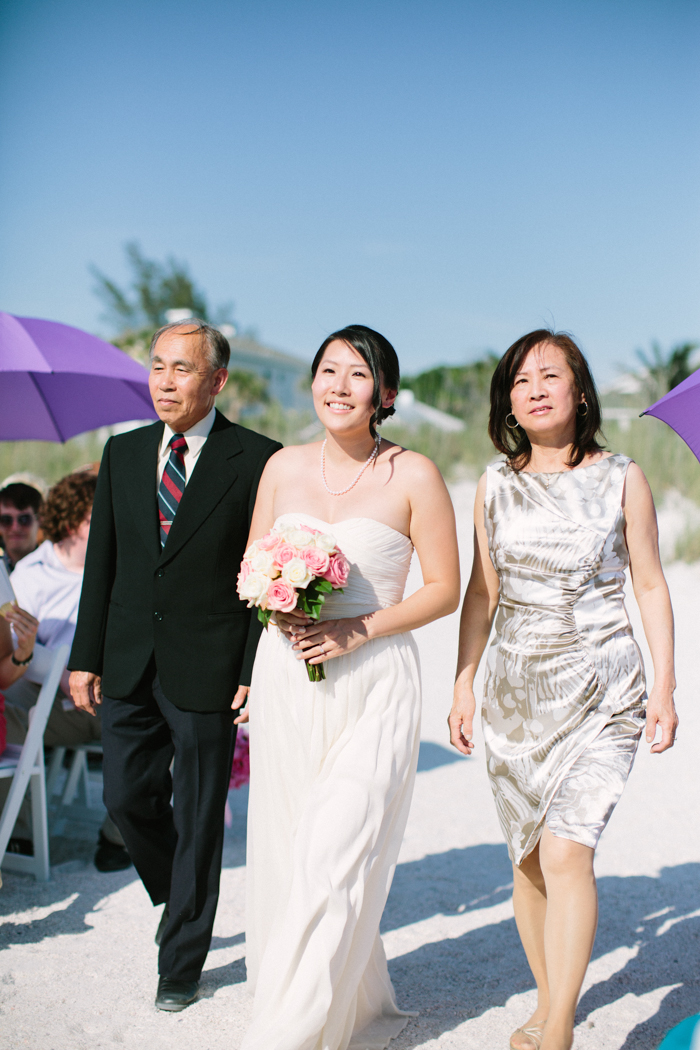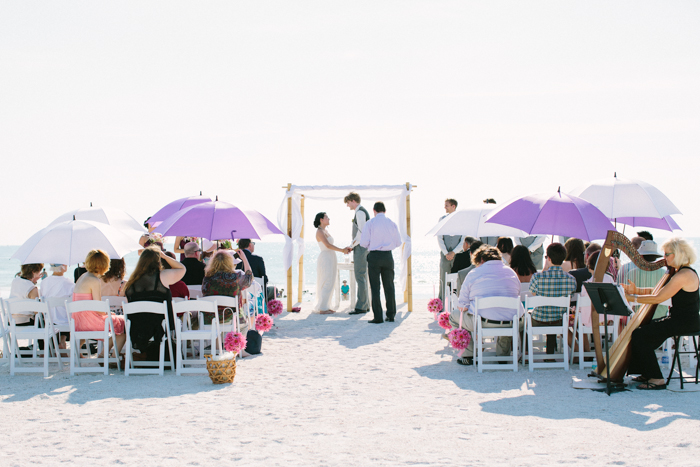 Our wedding planner Tide the Knot delivered on all counts, and then some. Not only were Lisa and Sue friendly and fun to work with – they were constantly in touch when I needed them, from the delivery of the boutonnieres to providing bottled water and parasols for our guests at the ceremony. – The Bride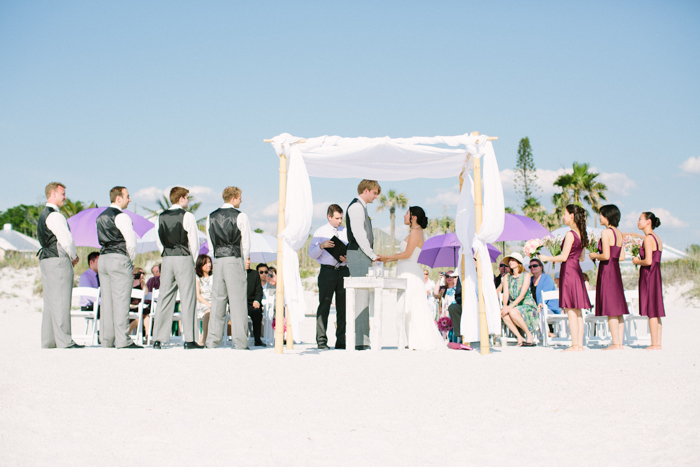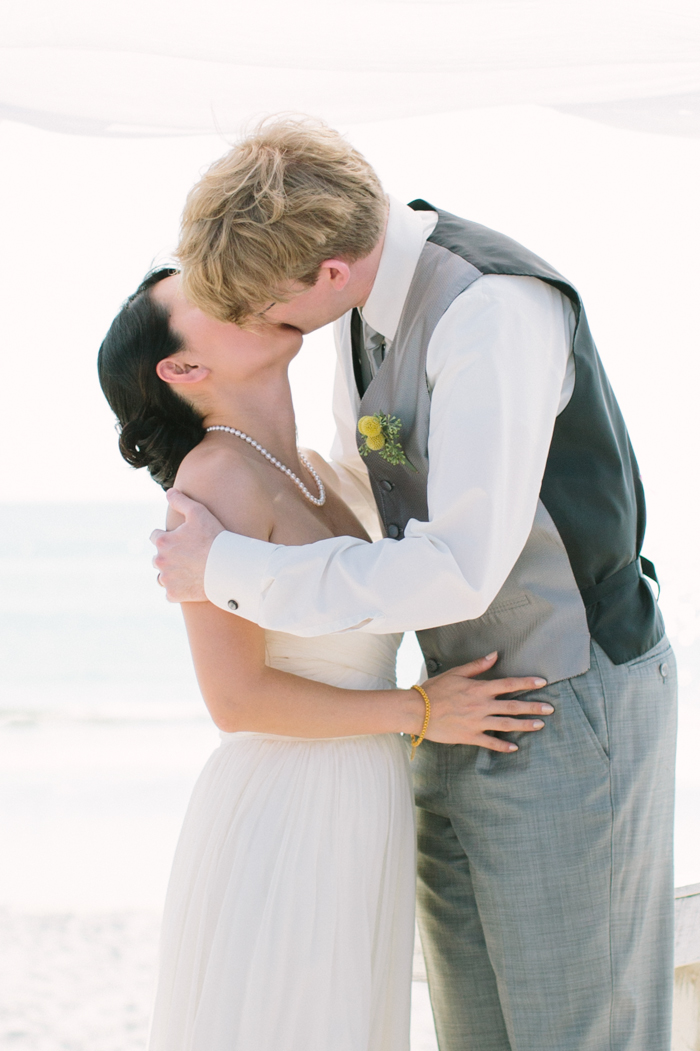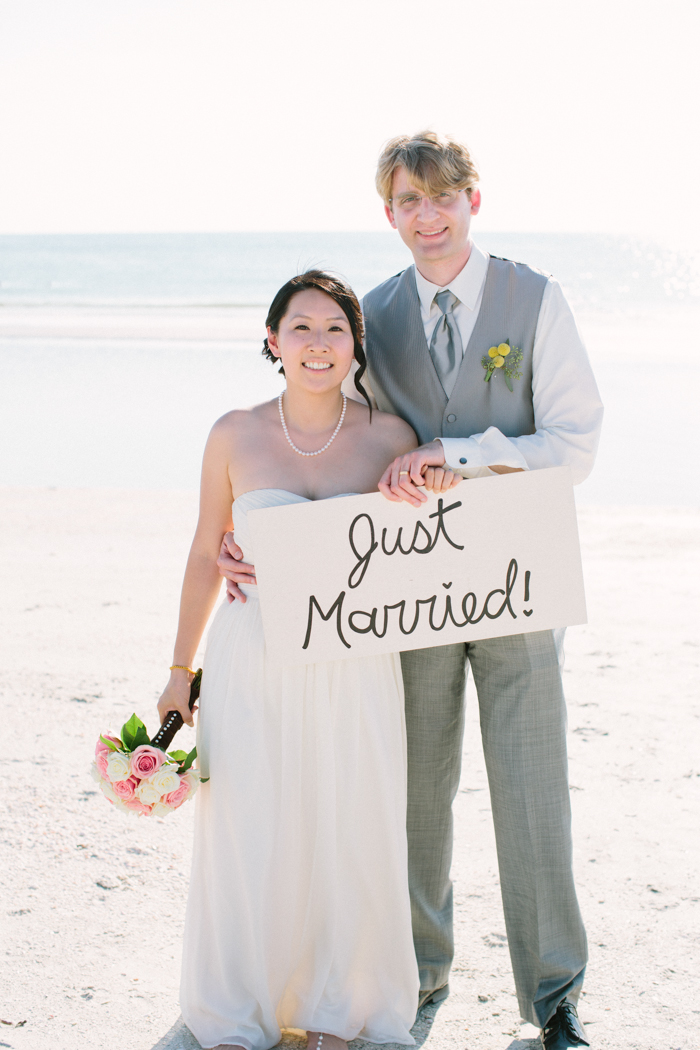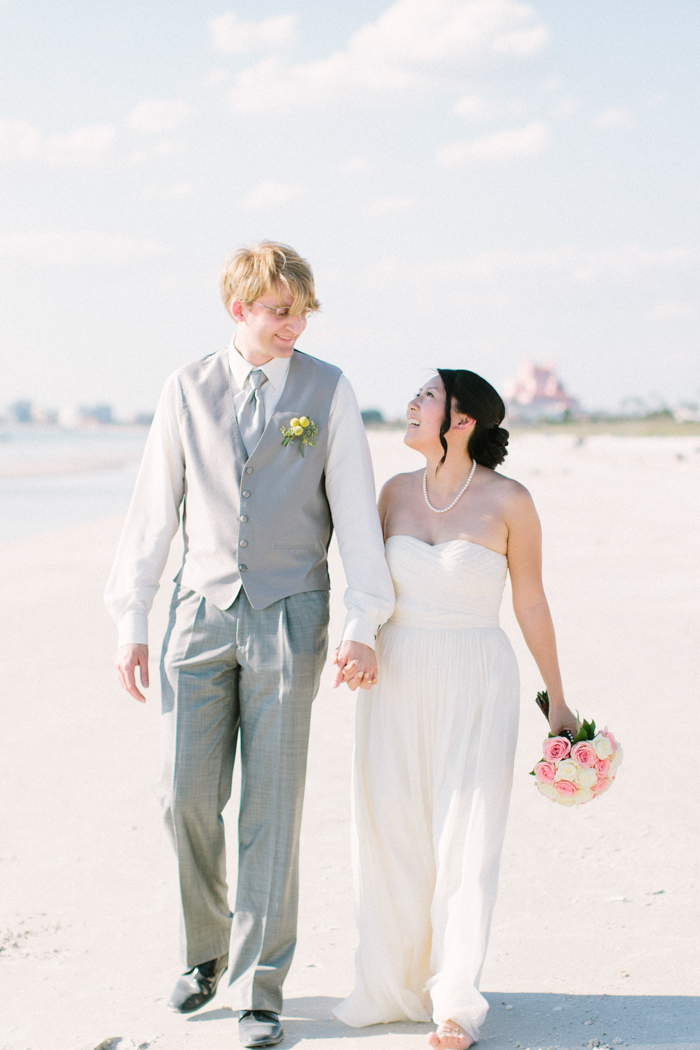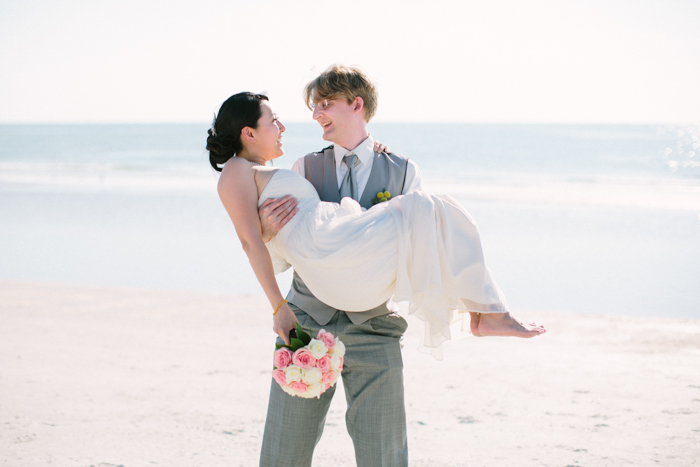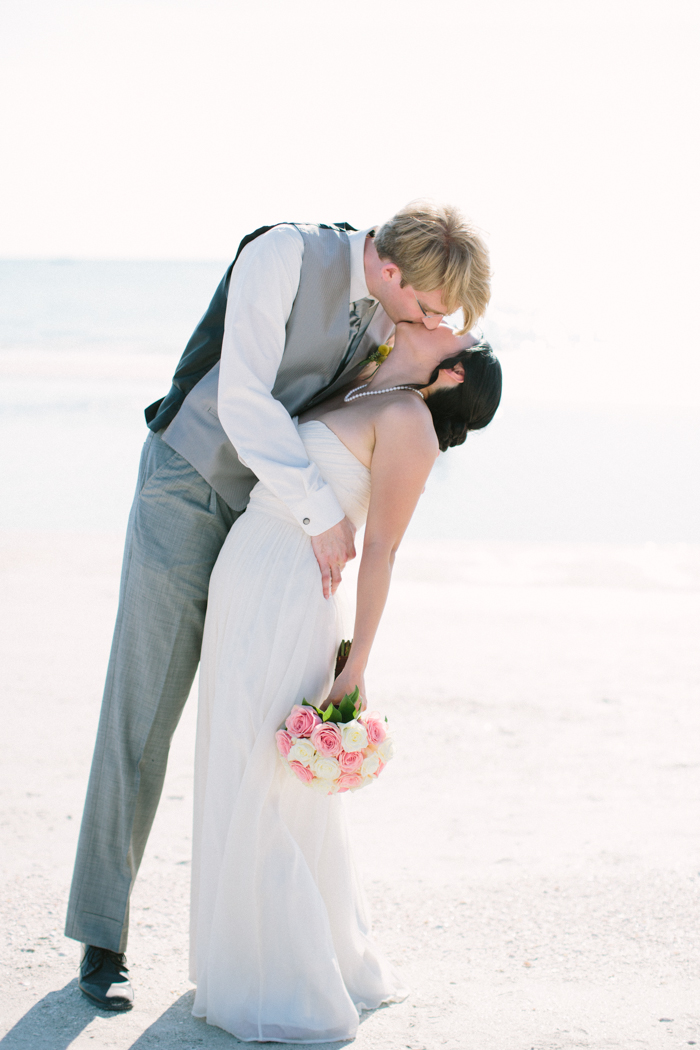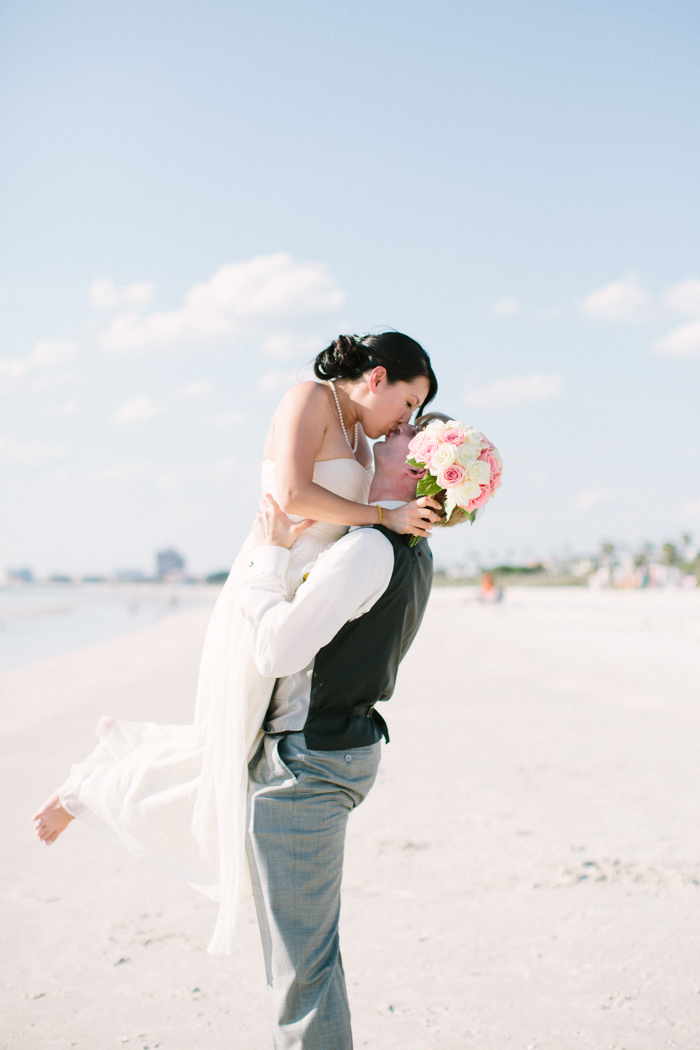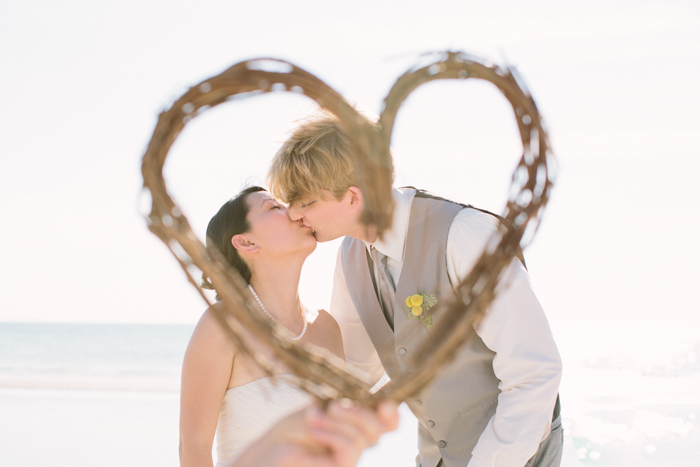 Sophan [of Sophan Theam Photography] was so positive and upbeat, I was actually able to relax and let her work her magic. When we saw some of the first proofs, we were ecstatic – they were absolutely beyond what we had dared to hope for. –
The Bride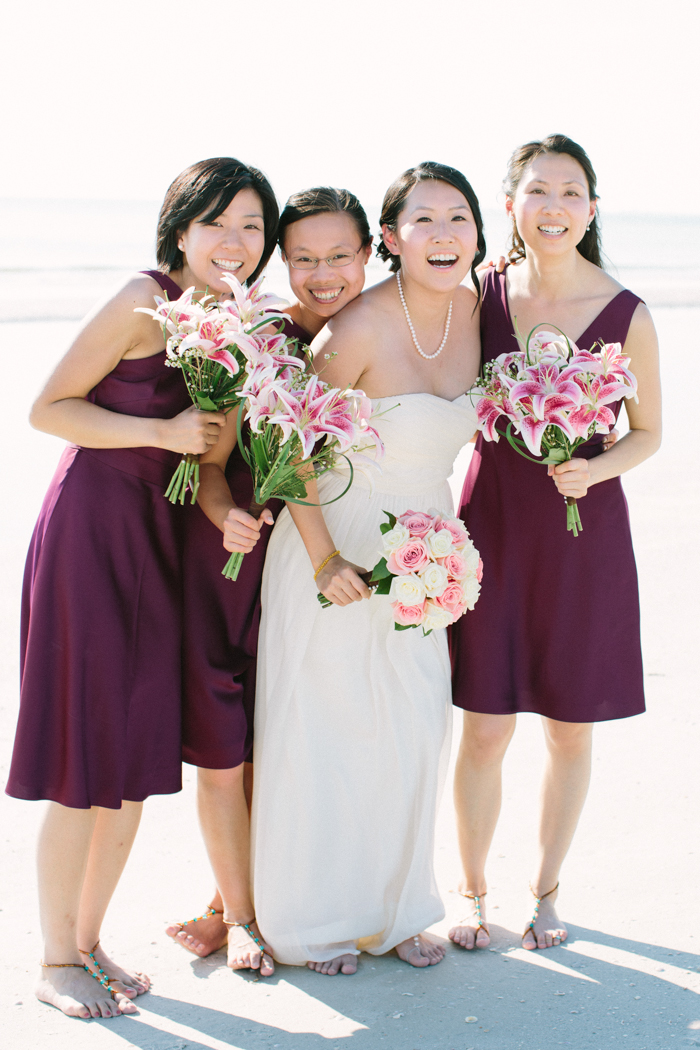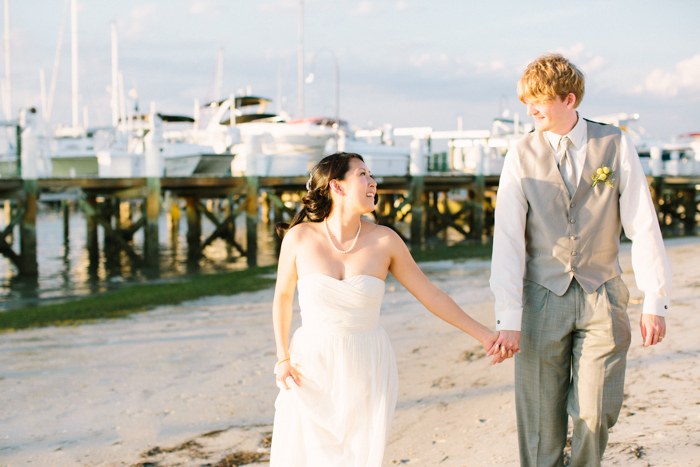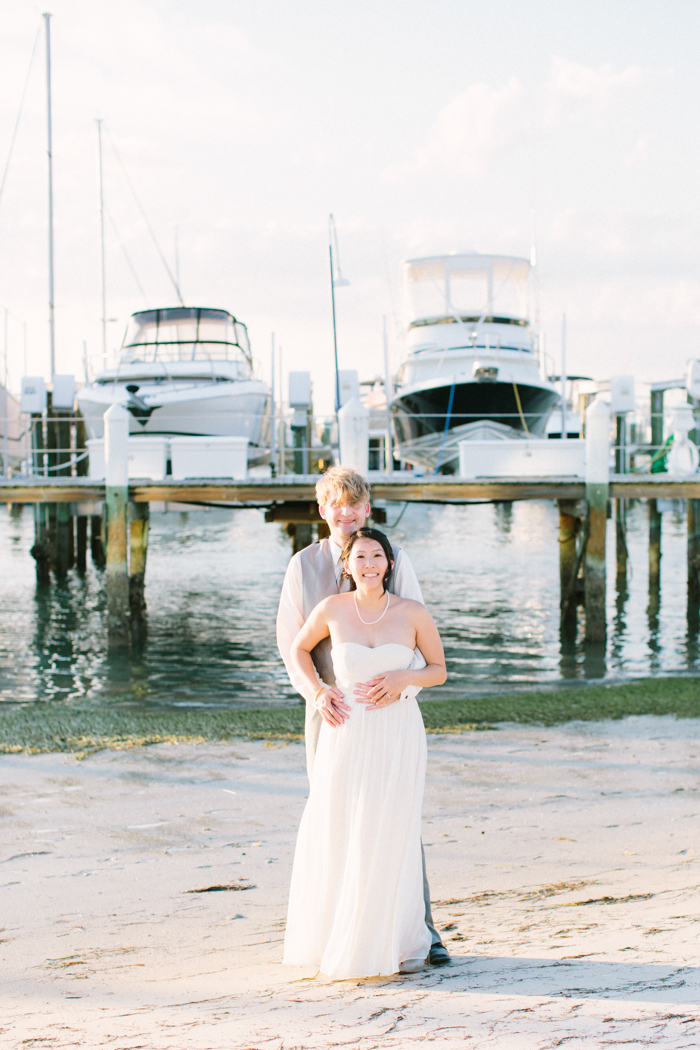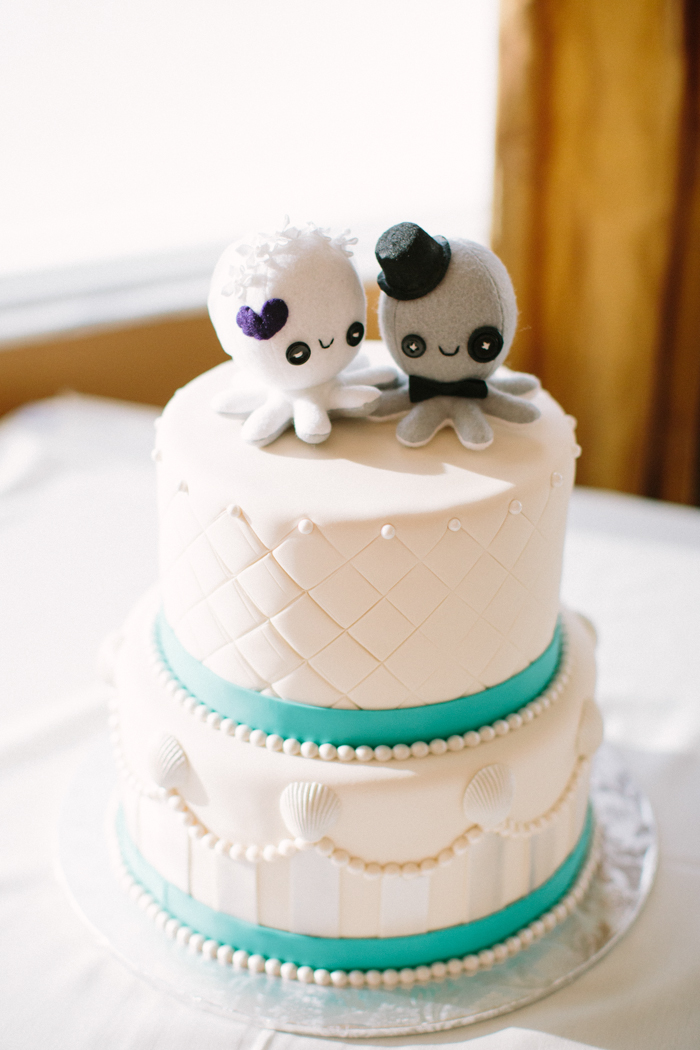 "The cake topper was really reflective of us as individuals and as a couple. Brian and I have some kind of inside, ongoing joke about octopi. The monocle and top hat were must-haves.  Brian is, after all, "the perfect gentleman."  He's also privately silly, so it's only fitting that he's an octopus. –
The Bride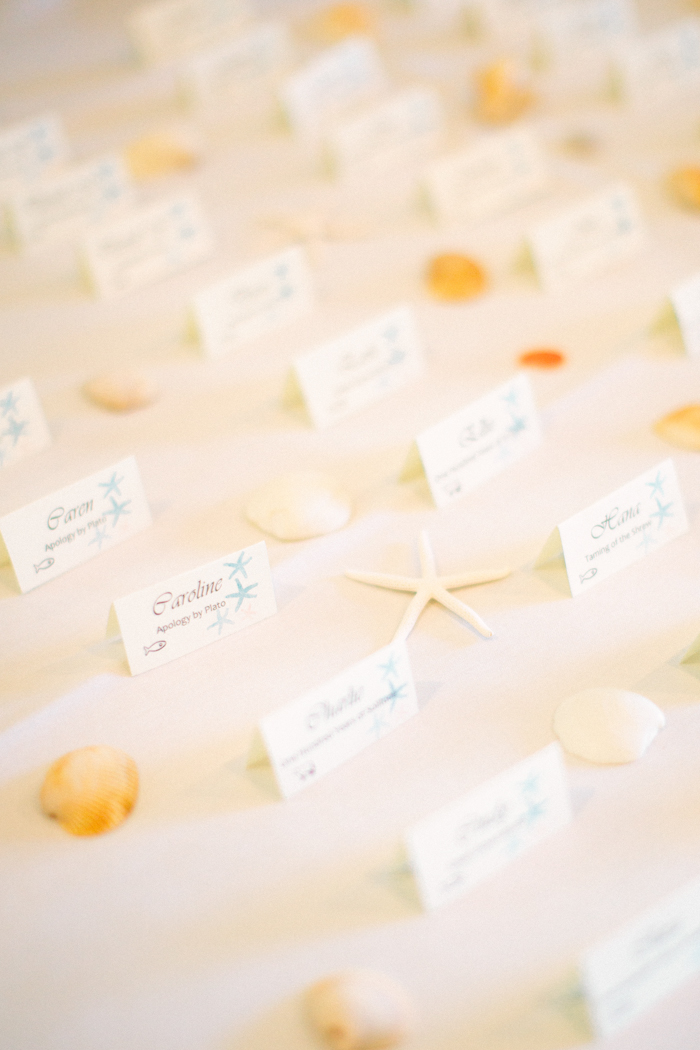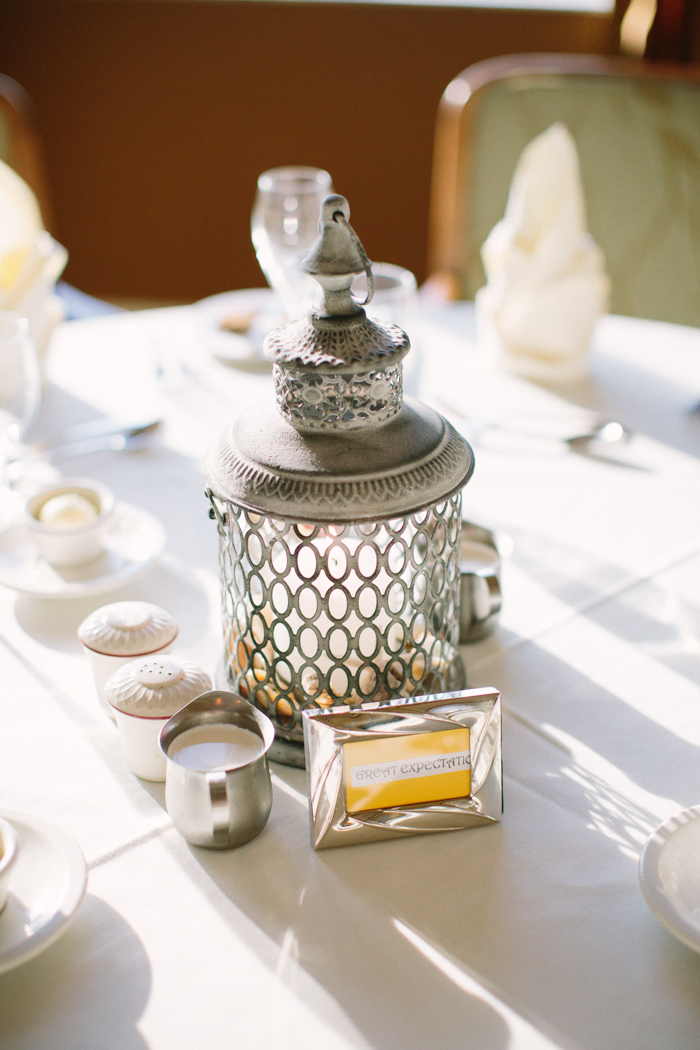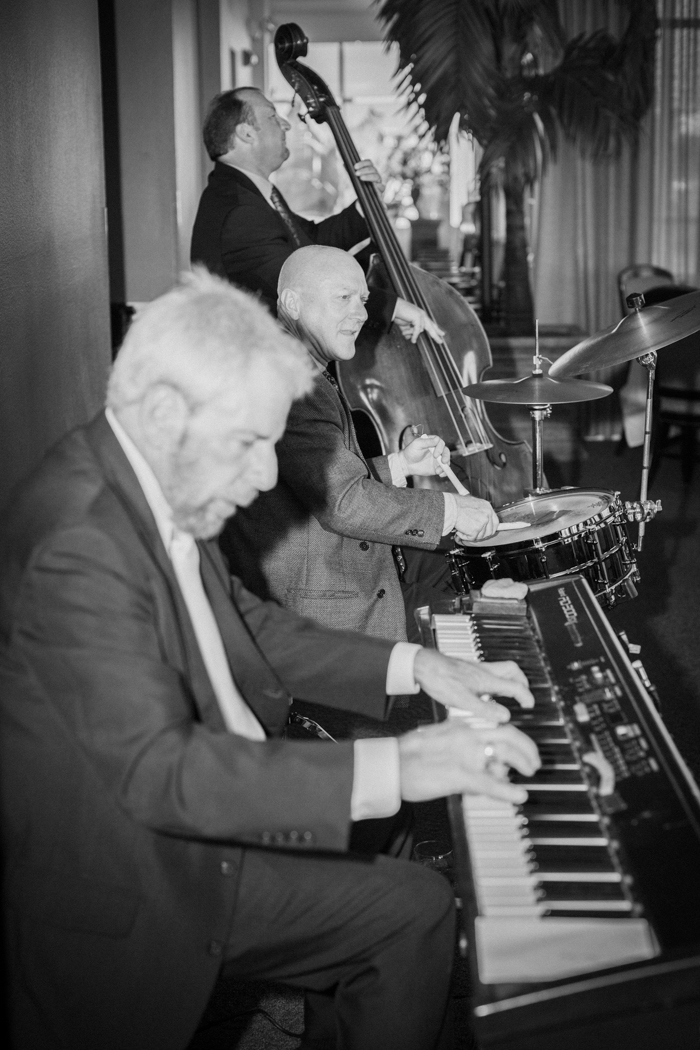 What advice would you give to other Tampa Bay Brides?
I admit, the night before the wedding, I was stressed.  I was afraid we hadn't planned enough.  I was worried about whether or not our guests would find the instructions we'd left them straightforward enough. I worried over hypothetically awkward transitions.
But one of the big reasons I chose to marry in the Tampa Bay area was because, well, there's a big, gorgeous ocean out there. Planning a wedding on the beach, right on the ocean, was my way of reminding myself to cast my worries away. The ocean was there before I existed. It will probably still be there when I pass on. Instead of marrying in a church, I wanted the ocean to be an immediate representation of my faith in something greater than us and our problems. It's a powerful presence that is older and greater than ourselves. If you have something like that, some touchstone of sanity in life that gets you through and helps you to be more present and alive, make it a part of your wedding.  You'll be glad you did.
St. Petersburg Wedding Ceremony Venue: St. Pete Beach
St. Petersburg Wedding Reception Venue: Isla Del Sol Yacht & Country Club
St. Petersburg Wedding Photographer: Sophan Theam Photography
St. Petersburg Wedding Planner: Tide the Knot
St. Petersburg Wedding Harpist: Sara Sterling Ansley
St. Petersburg Wedding Cake: The Cake Zone
St. Petersburg Wedding Cake Toppers: Etsy – JayneDanger
St. Petersburg Wedding Band: Ron Delp Trio
St. Petersburg Wedding Dress: JCrew (Arabelle)
St. Petersburg Wedding Shoes: GUESS (Hytner platform pumps)
St. Petersburg Wedding Hair: Spa Oceana – The Don CeSar