Florida Beach Destination Wedding – Treasure Island, FL Beach Wedding – Wedding Planner Tide the Knot
Taya and Joey had a whirlwind romance. They met at church, were engaged fewer than three months later, married later than month, and then held their wedding celebration two and half months later.
"From that day on our love was a whirlwind of adventures and excitement!" Taya exclaimed. "We had both been praying that God would prepare us and work in our lives so that we would be ready when he brought the right one into our lives."
Since the pair both love art, Joey knew the Phoenix Art Walk would be the perfect place for him to pop the question.
"Joey gathered all of our love notes that we had written to each other over the previous weeks and created a beautiful painting with the wedding colors I was dreaming of and our loving words on it," Taya explained. "He also added the best love note of all, 'Will You Marry Me?' I kissed him and said yes as the world spun around us, but there in his arms time stood still."
Although the couple currently live in Arizona, they decided to hold their Florida destination beach wedding near Joey's hometown of St. Petersburg.
Their teal and fuchsia wedding was held at Treasure Island wedding venue the Sunset Beach House.
"I wanted a place where we could all stay and hang out before and after the wedding day. The Sunset Beach House was perfect because it allowed my friends and family from out of town to stay and help out, all while being super close to the beach," Taya said. "One of my biggest priorities was being able to get ready and walk out to the beach for the wedding, and then immediately have our reception all in the same place for convenience. The Beach House offered an intimate setting for our reception and the luxury of the beach for all of our out of town guests."
Since the bride was tasked with planning a wedding in three months from a different state, Taya hired Treasure Island wedding planner Tide the Knot.
"I knew from the first time talking to Tide the Knot that they cared about making my big day perfect! They understood me completely," the bride shared. "I had spoken with a few other wedding planners I had seen online and they did not even compare! I came across their website and instantly fell in love with the pictures! They offered the convenience of everything I had wanted, all in one package, plus they are willing to work with me to customize it to my needs."
As part of their Florida destination wedding package, Mari Sabra Photography captured their beach wedding ceremony and reception.
"Making sure I had a photographer that understood our personalities and our style was very important because those things show through in photos. I had voiced this priority to Sue and Lisa [of Tide the Knot] and they had me look through the photos online and helped make sure that they picked the best photographer for us," Taya said. "Sabra was perfect and did an absolutely outstanding job!"
Looking back, one of Taya's most memorable moments from her wedding day was dancing with her husband for the first time.
"Joe had sang the song 'By your Side' to me when we had first started dating, and there we were, only a few months later, dancing to it at our wedding," the bride reminisced. "In that moment everything else stopped, and it was just he and I and it was perfect. Since then, we have always stopped whatever we are doing when that song comes on and danced and have promised to do that forever."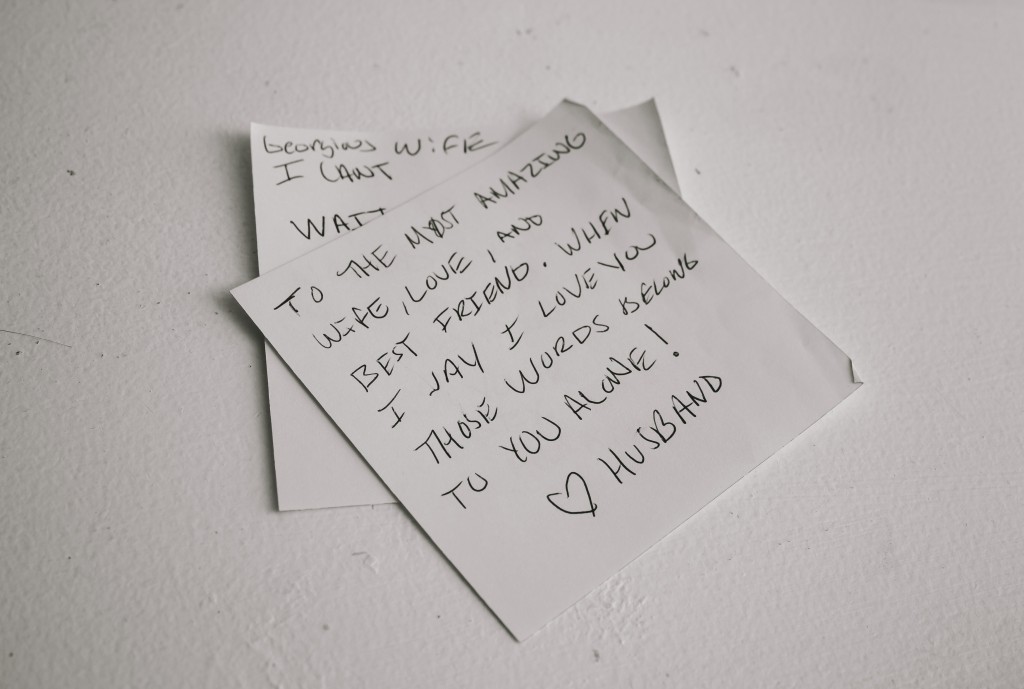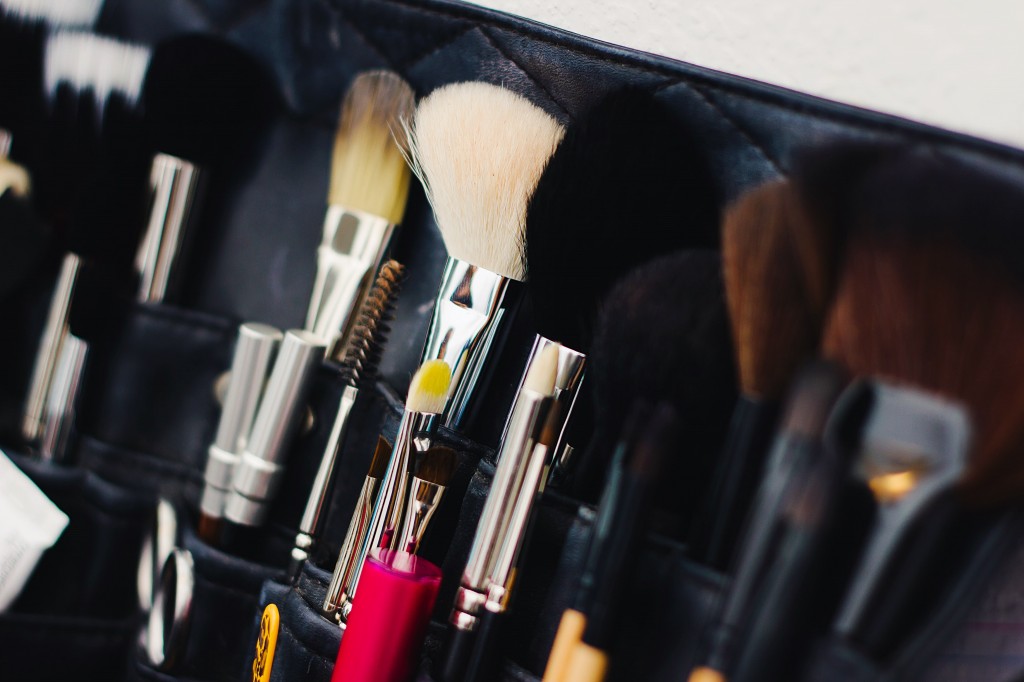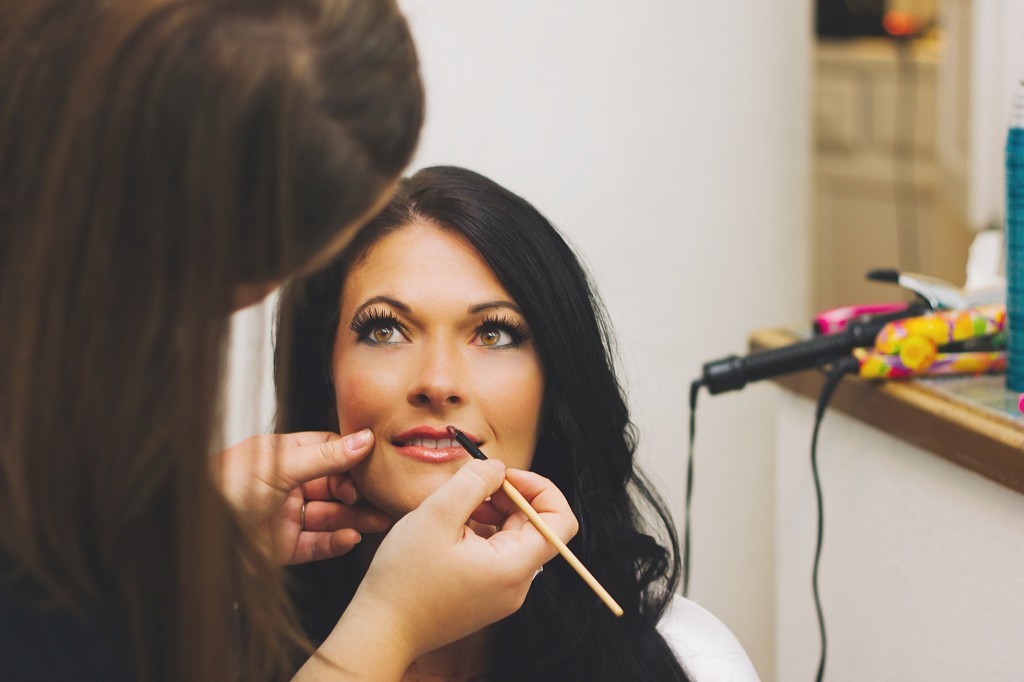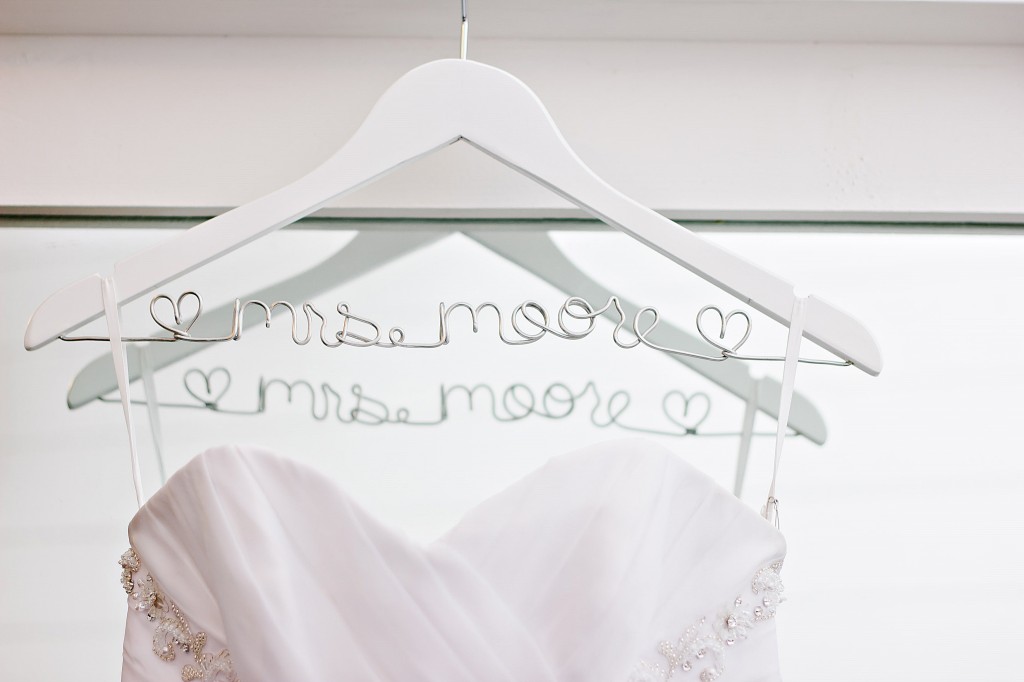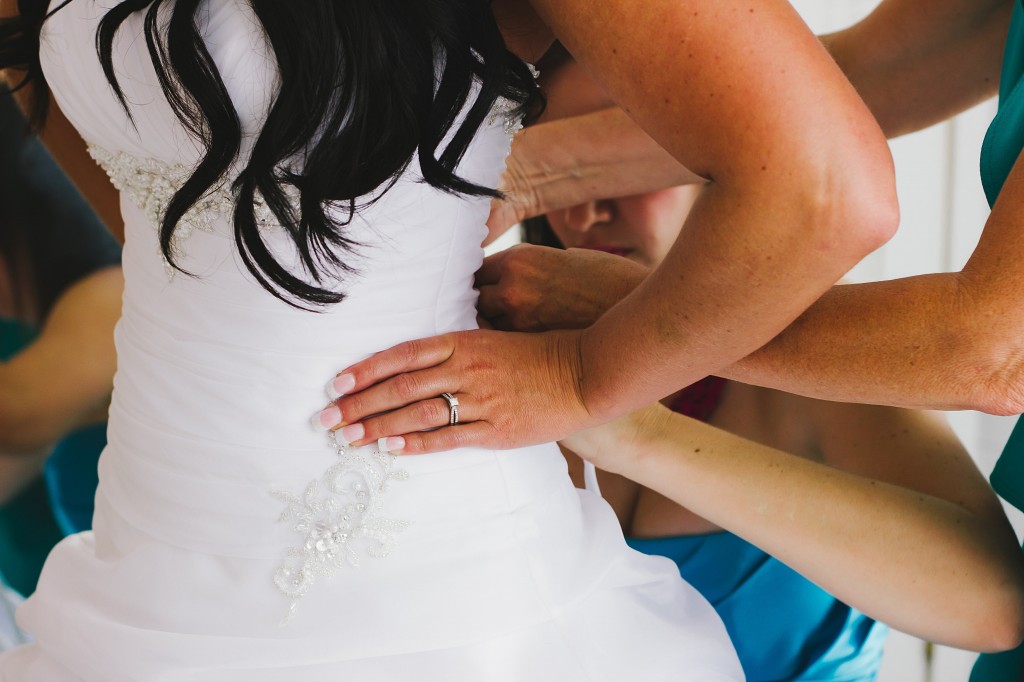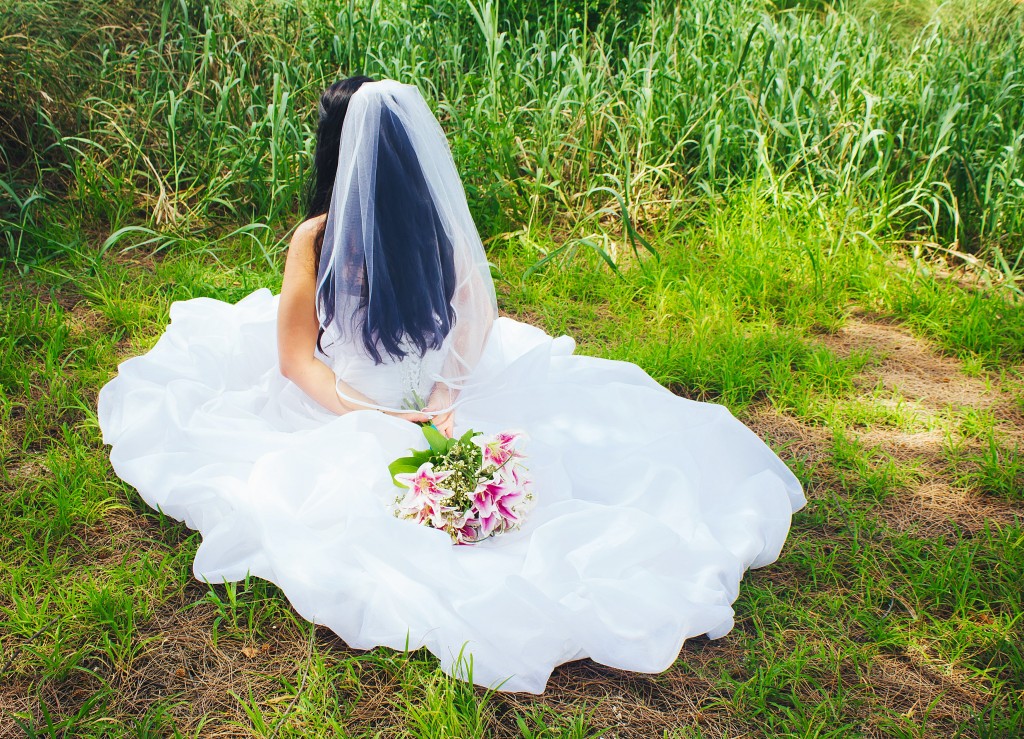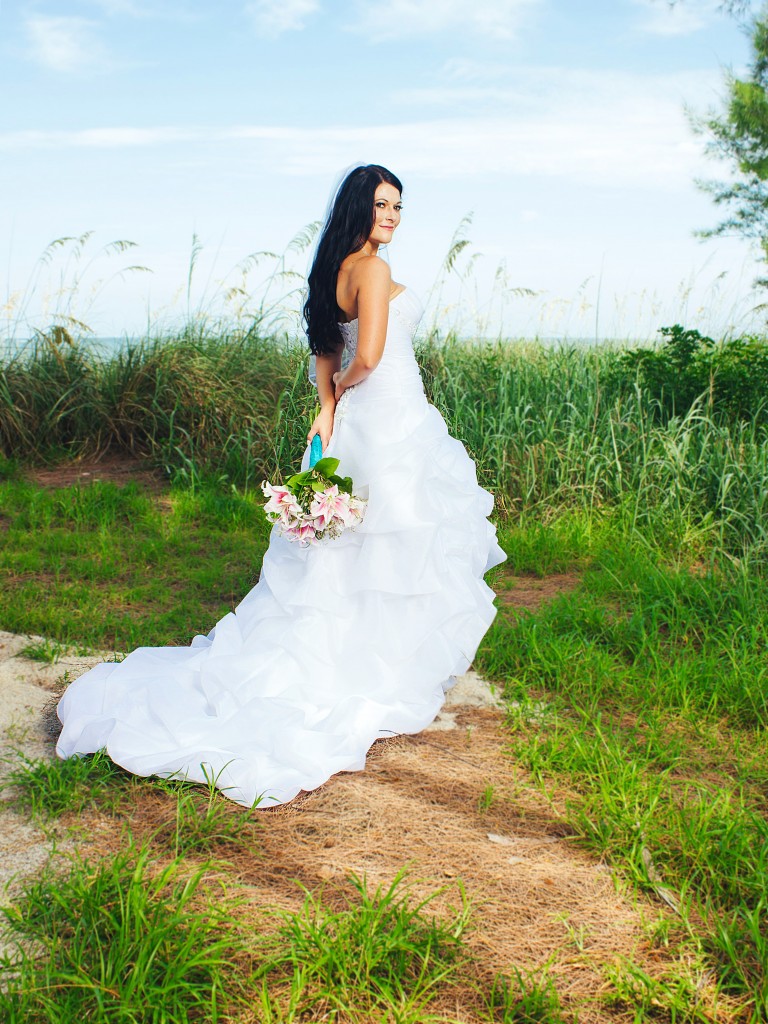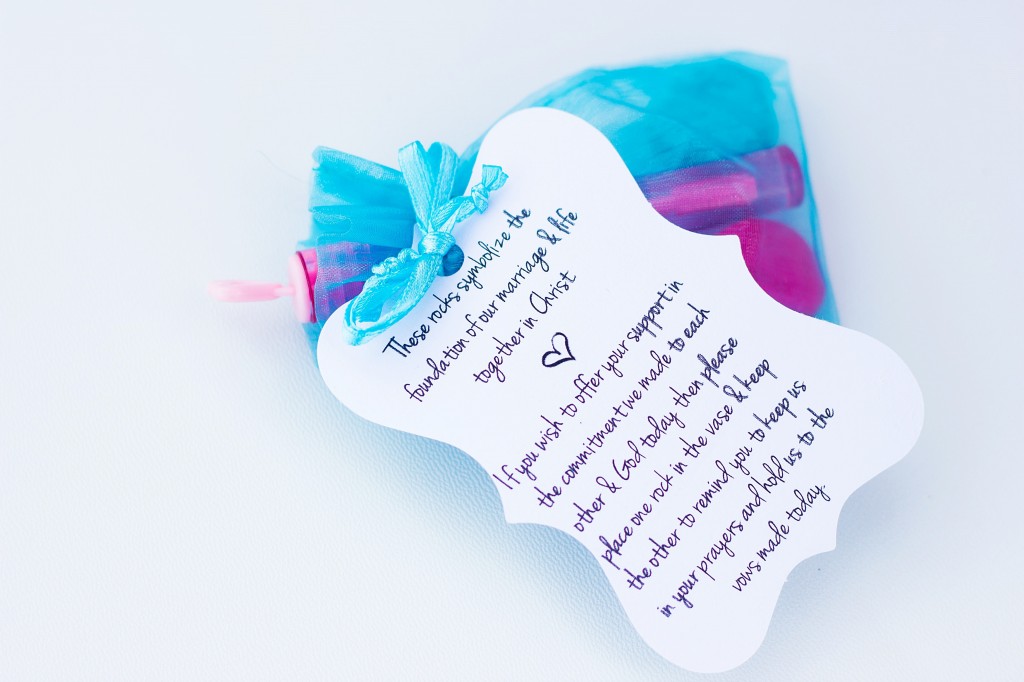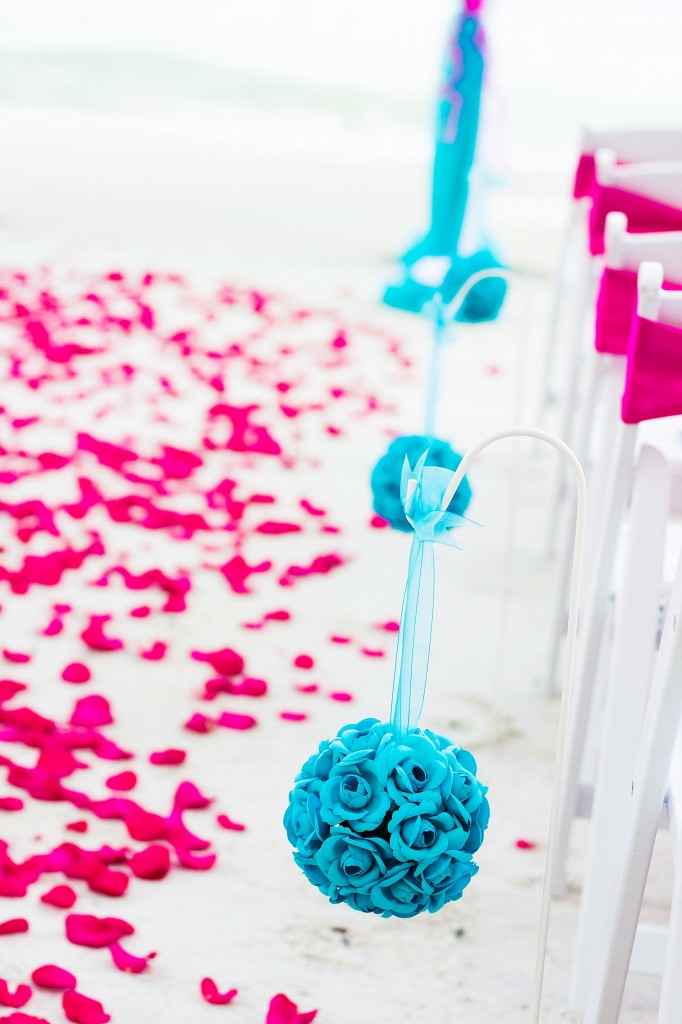 "Our colors were teal and fuchsia. They are two of my favorite colors and look awesome together and even better in a beach setting, so we knew they would be perfect!  They are also fun and carefree, rather than more dramatic and formal color options, so they worked very well with our day." –
The Bride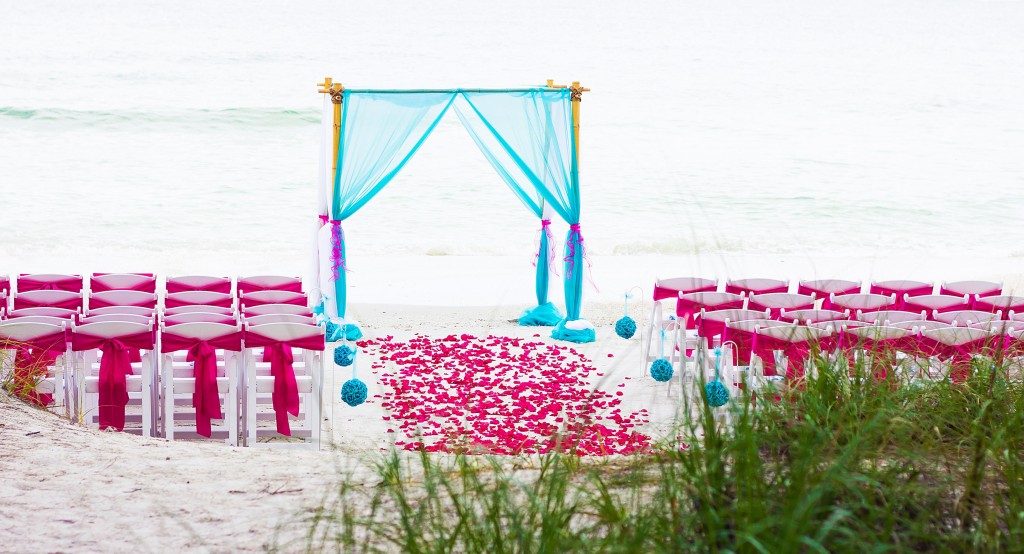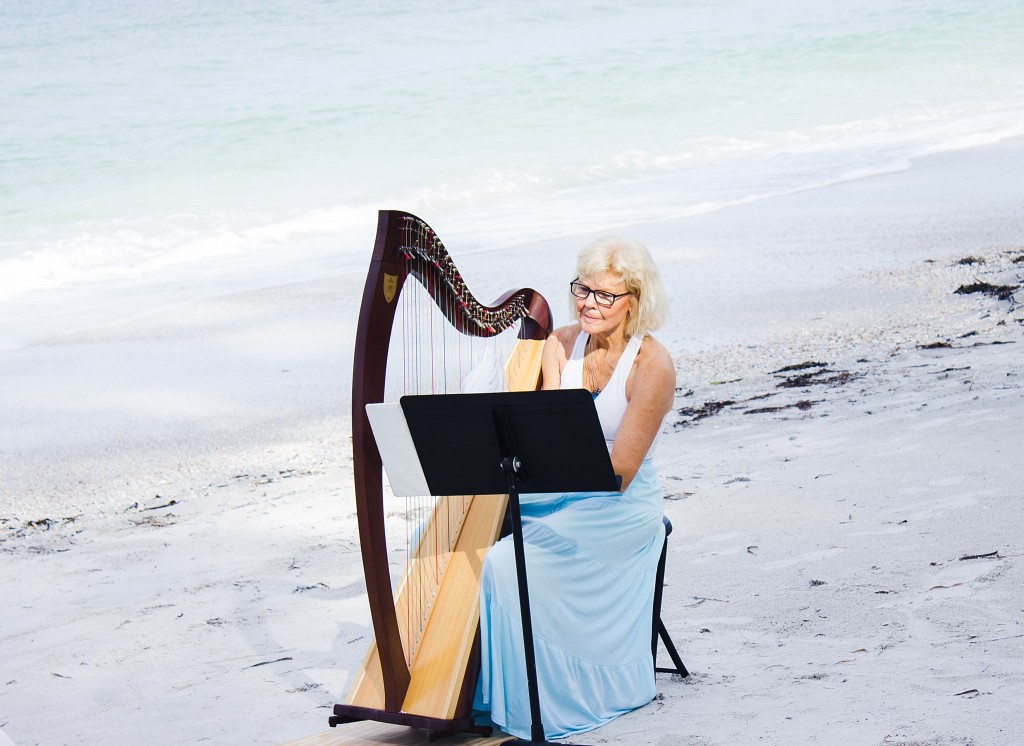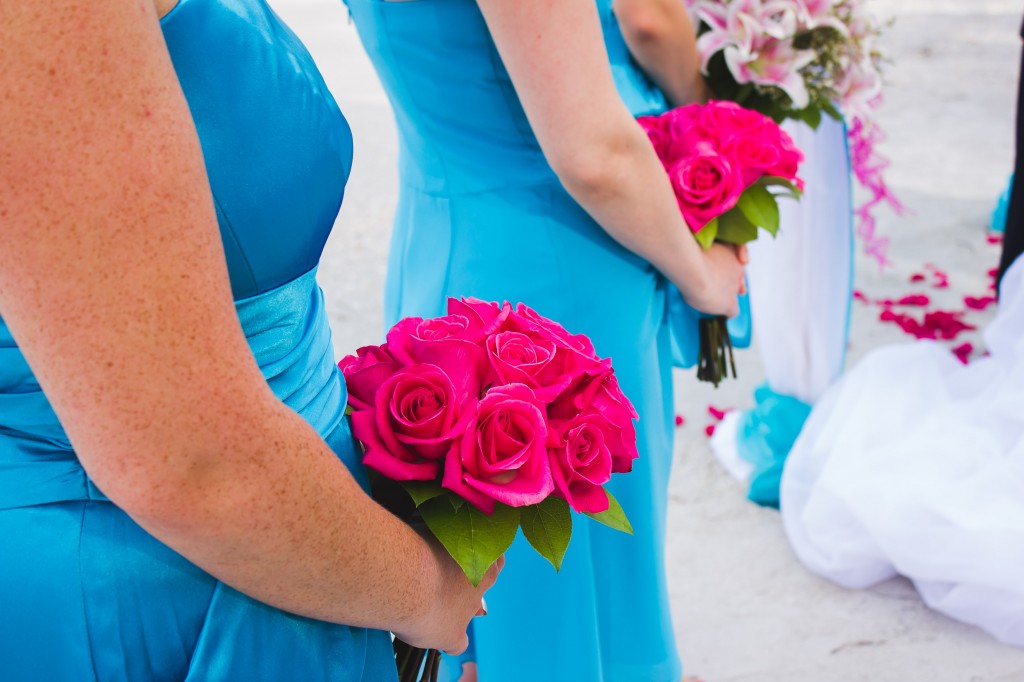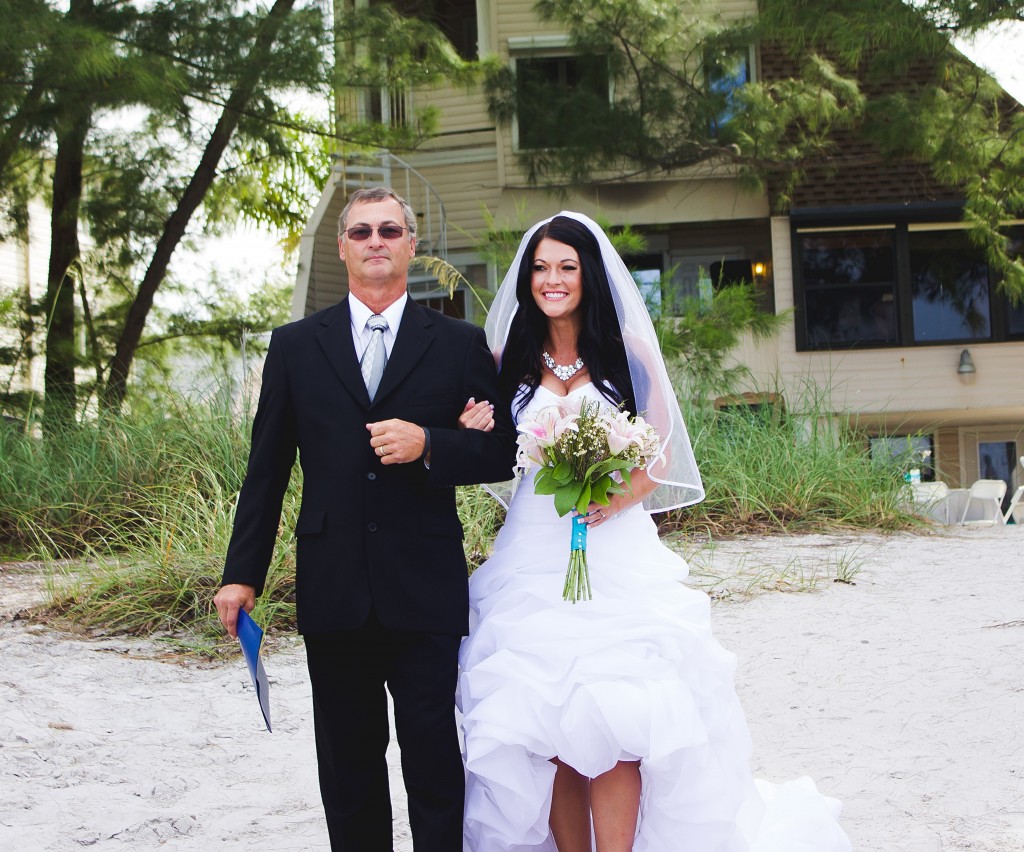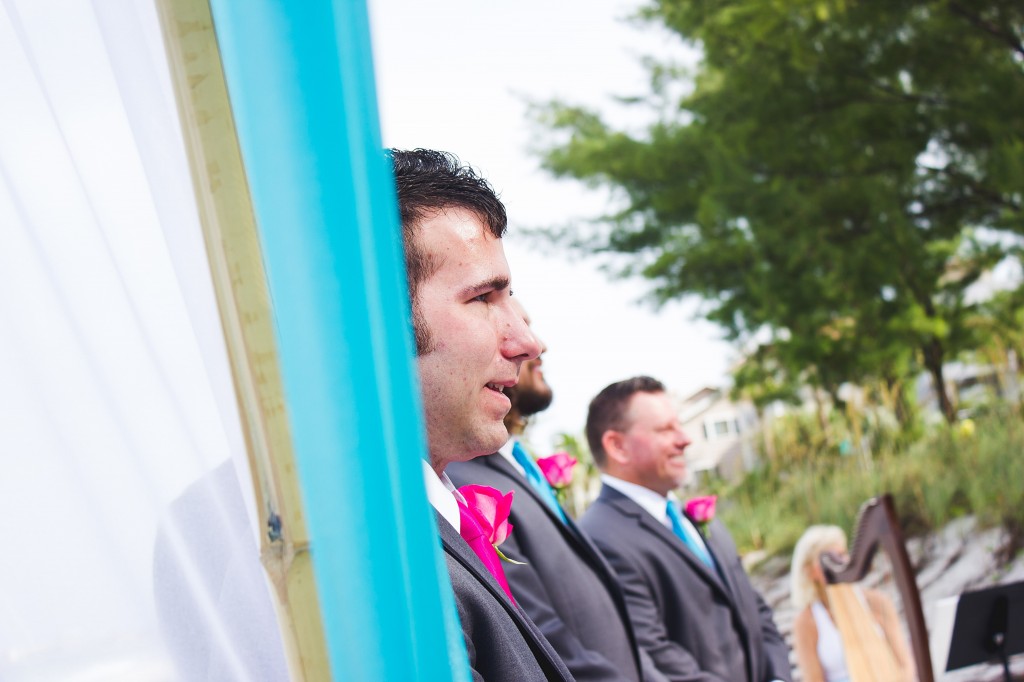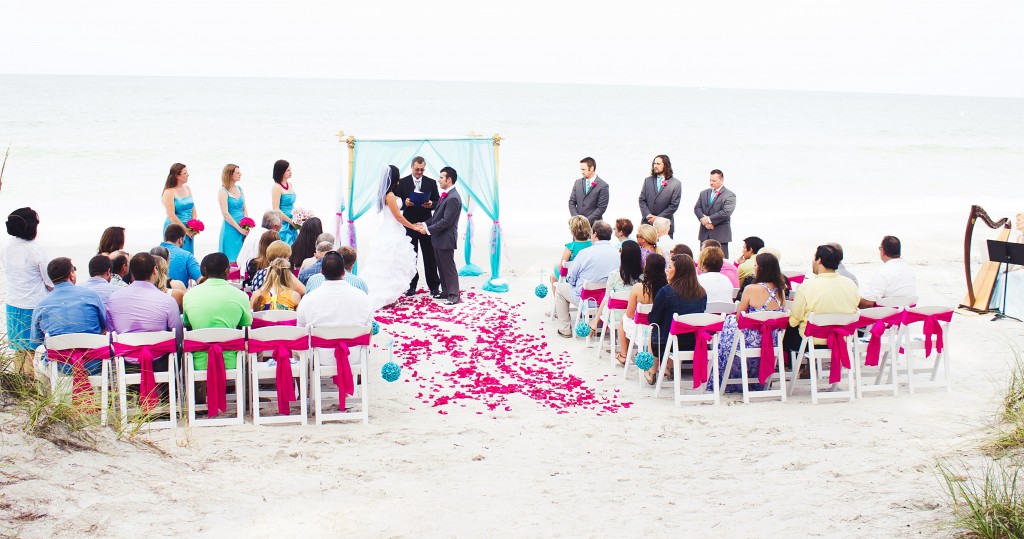 "

Tide the Knot

 honestly ended up feeling like a part of our family by the day of our wedding!  It wouldn't have felt right not having them stay for the reception because they were such a big part of planning our ceremony!  Never would I have imagined that they could have been such an amazing part of not only making my wedding happen exactly how I had hoped but also in celebrating our marriage with us!" – The Bride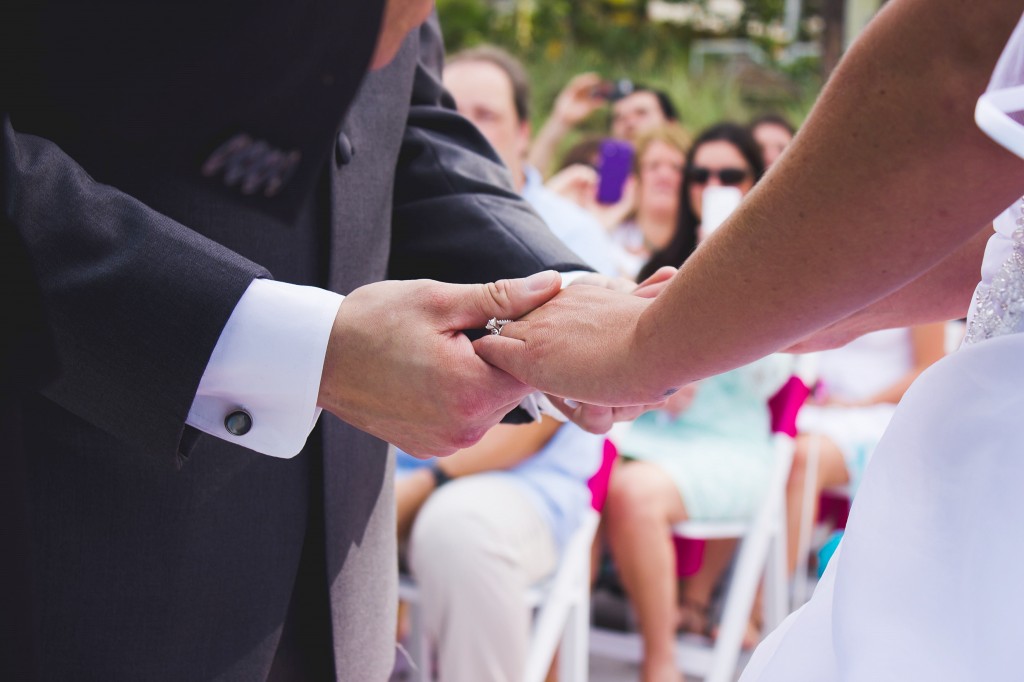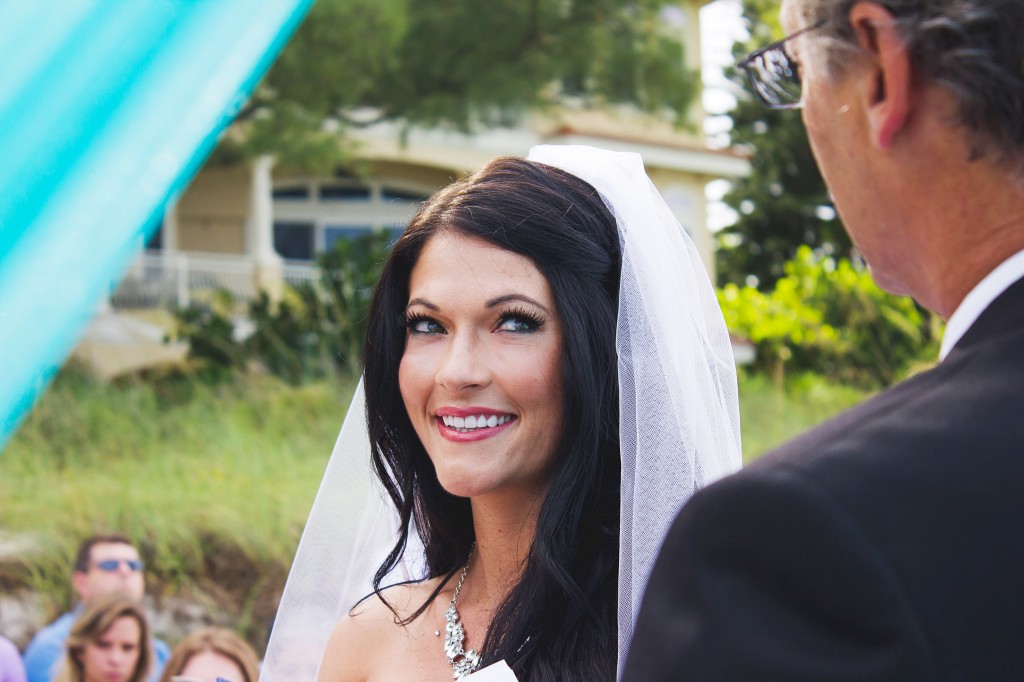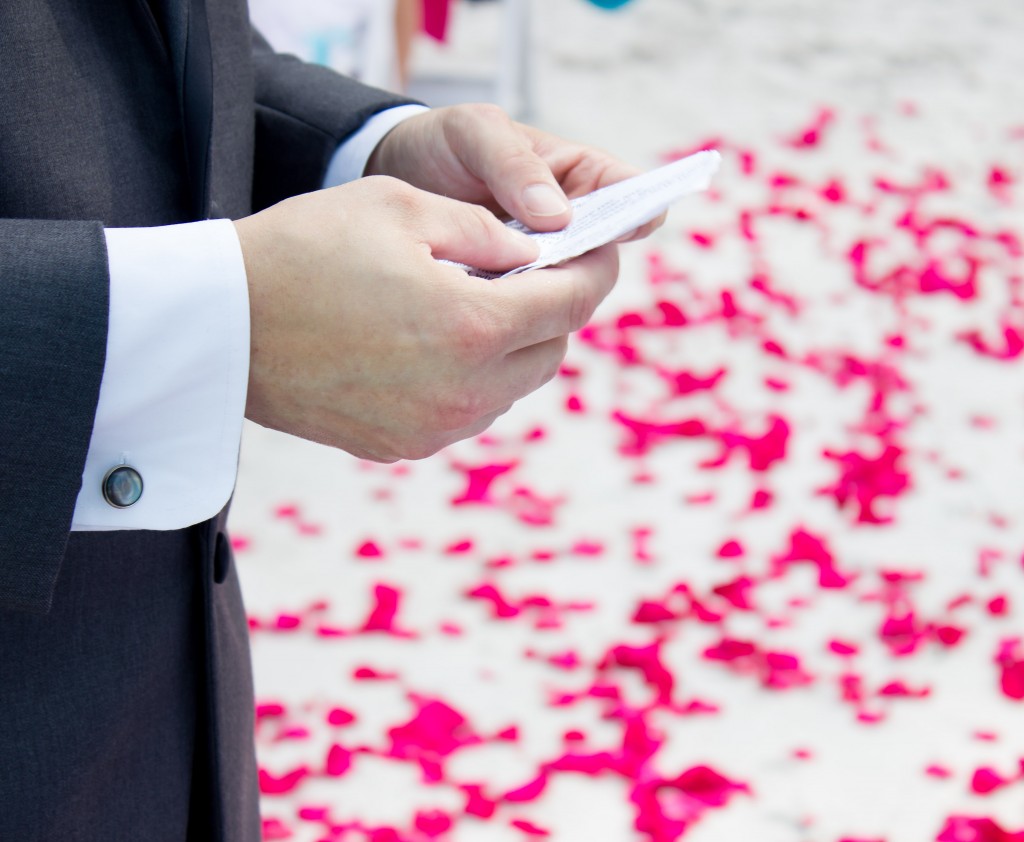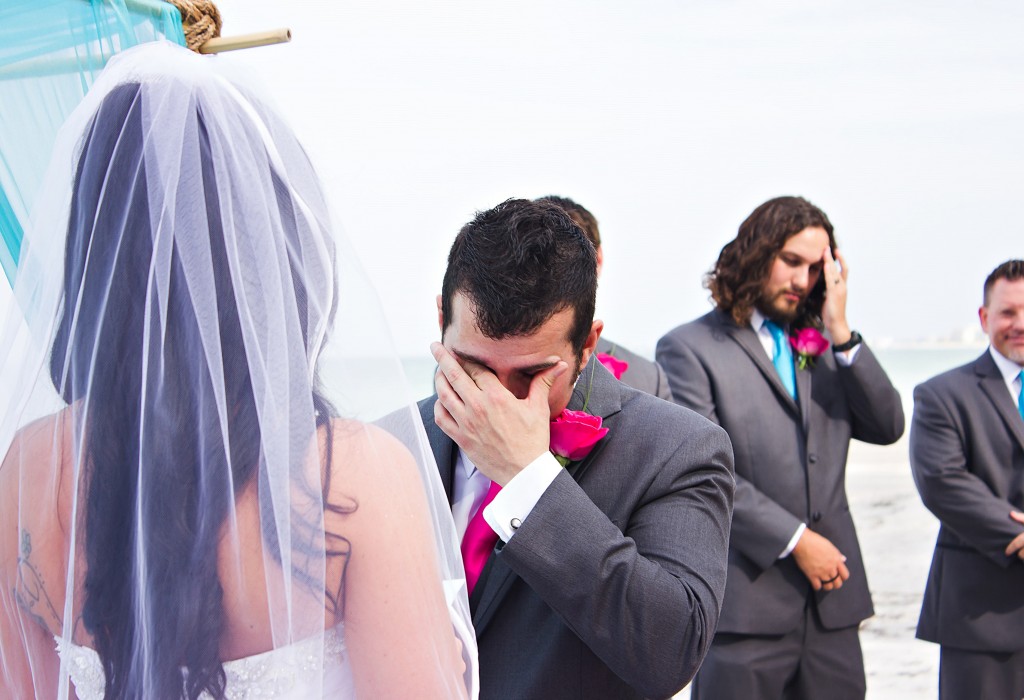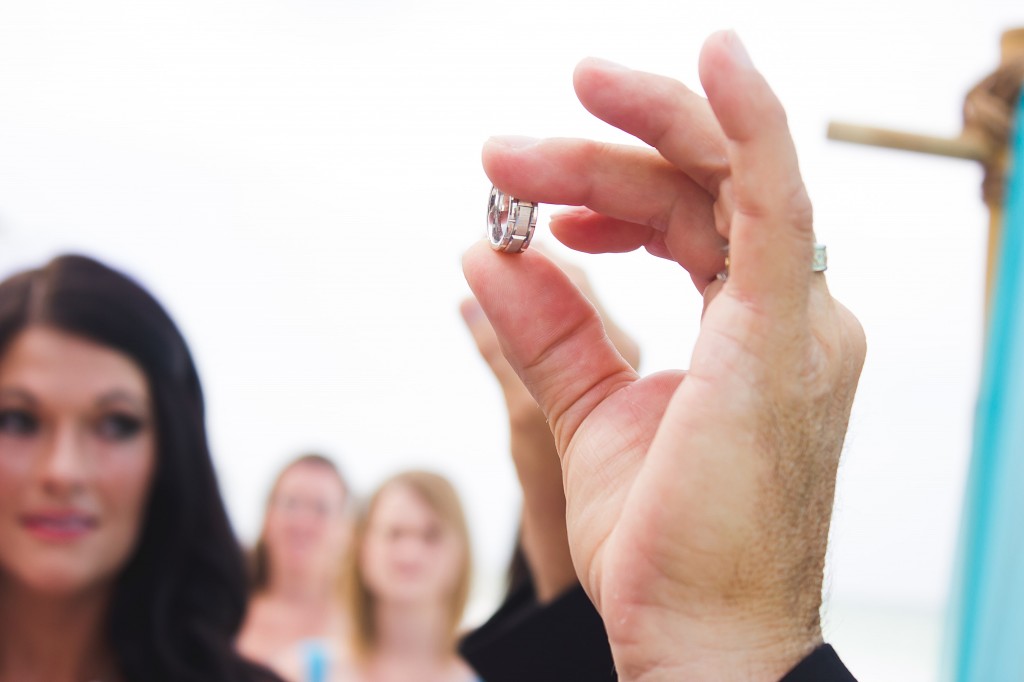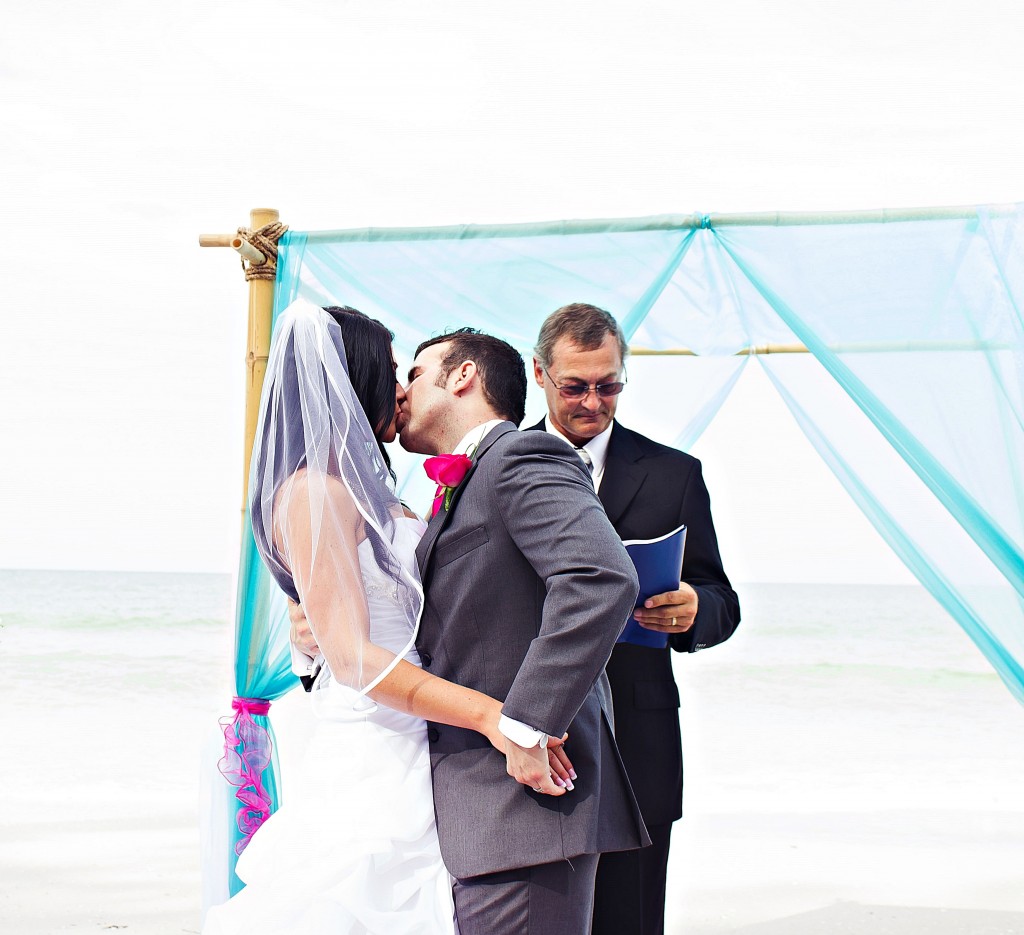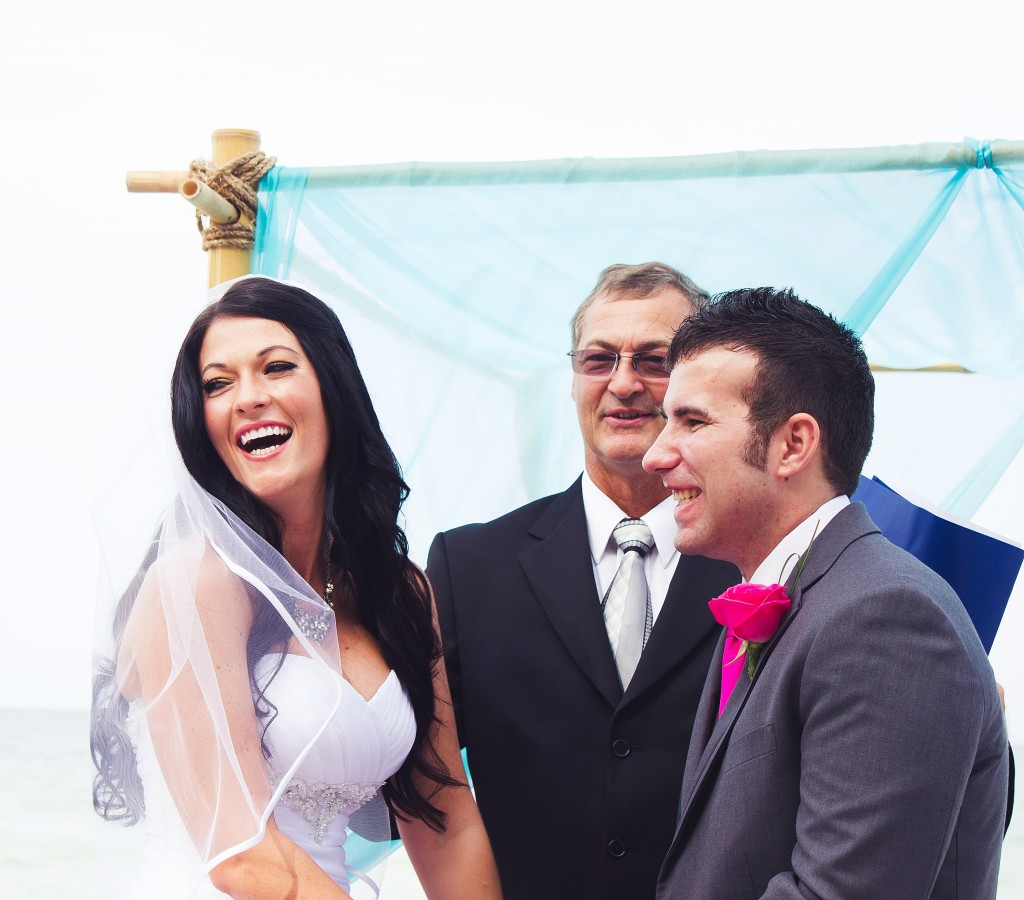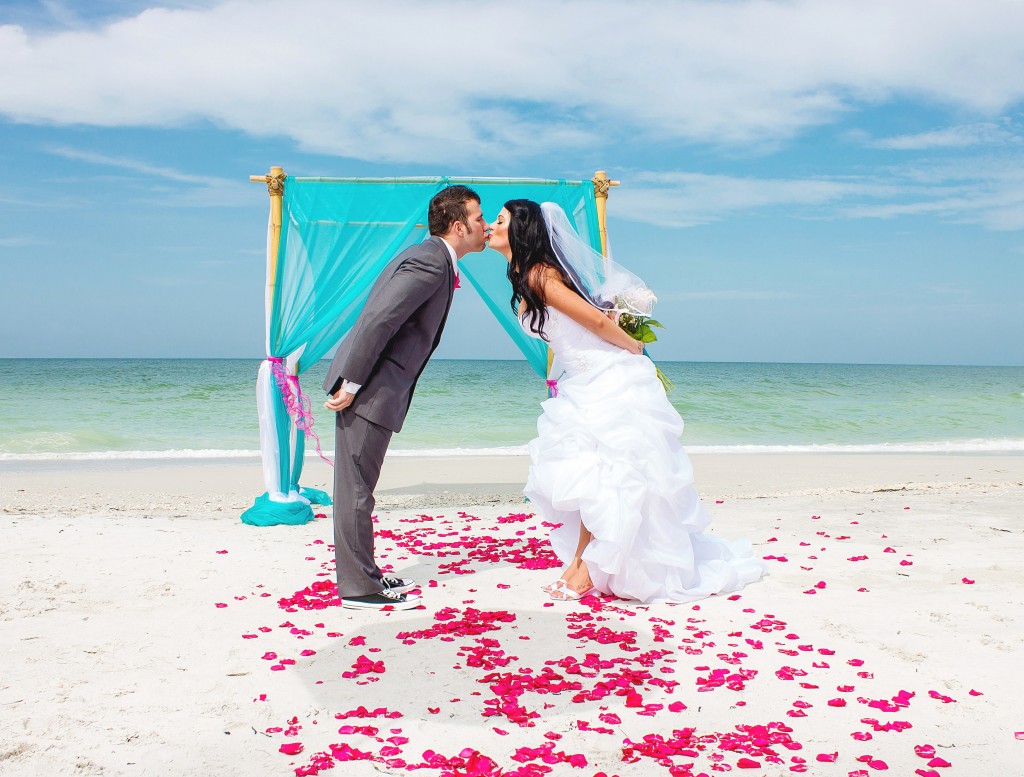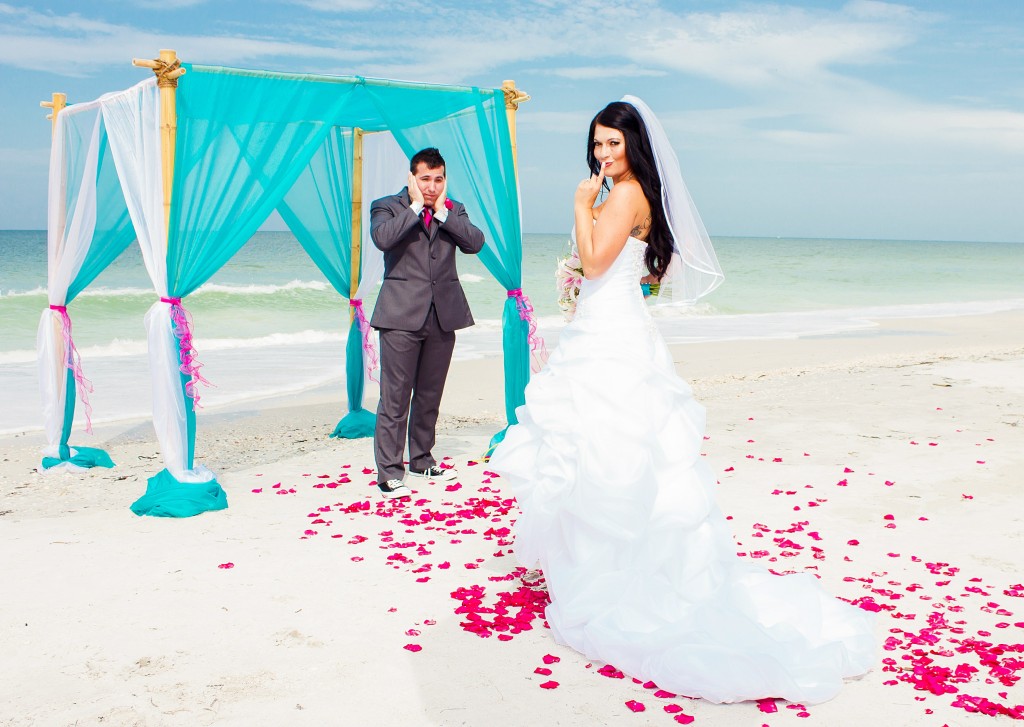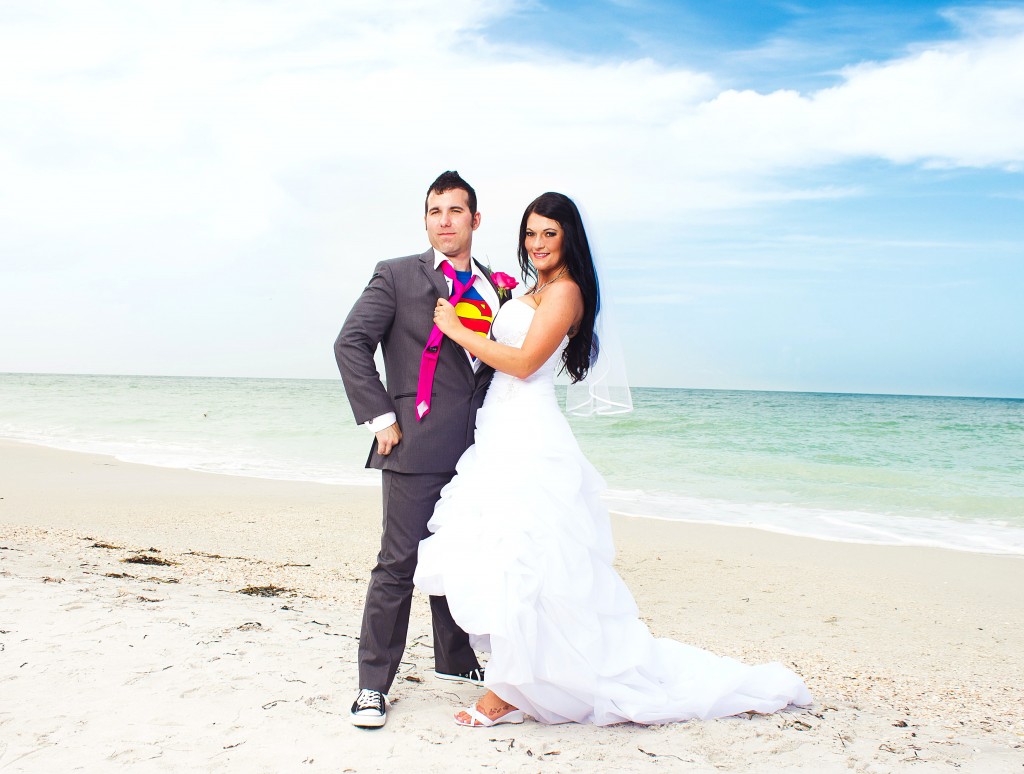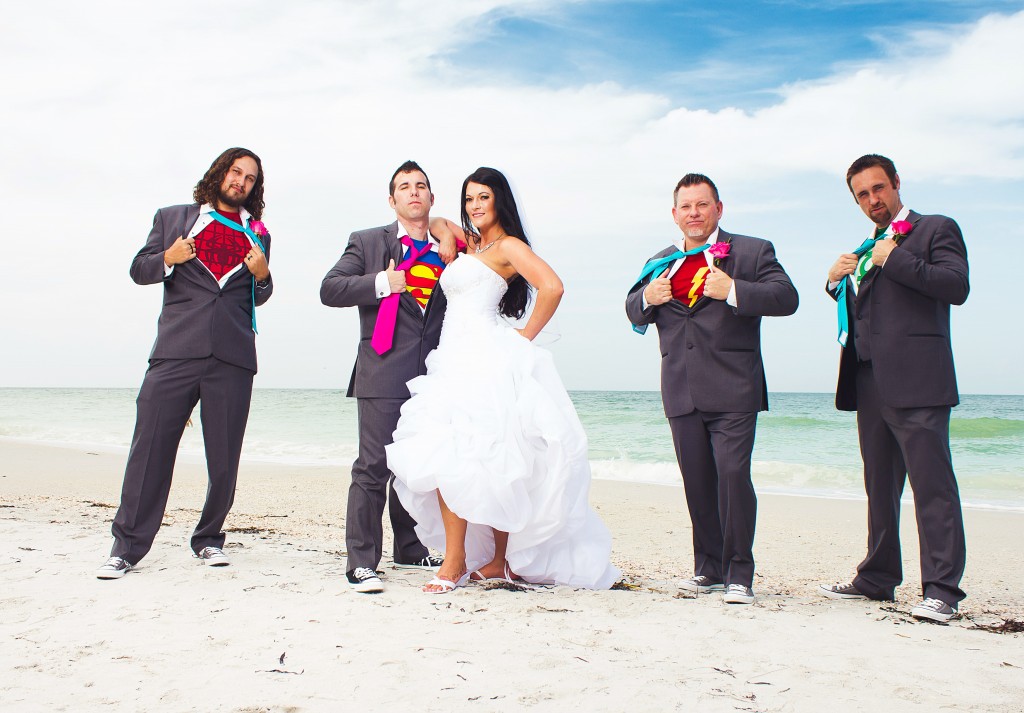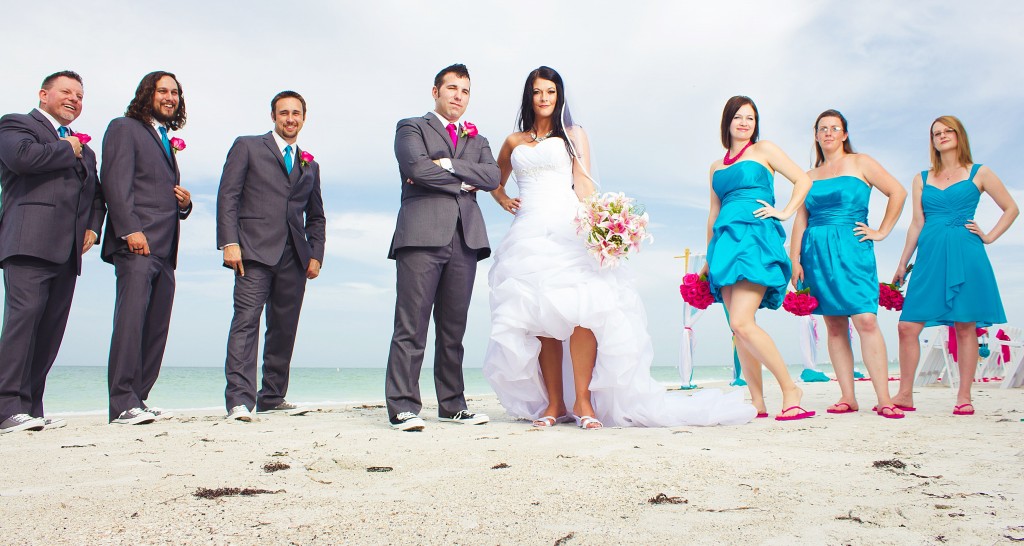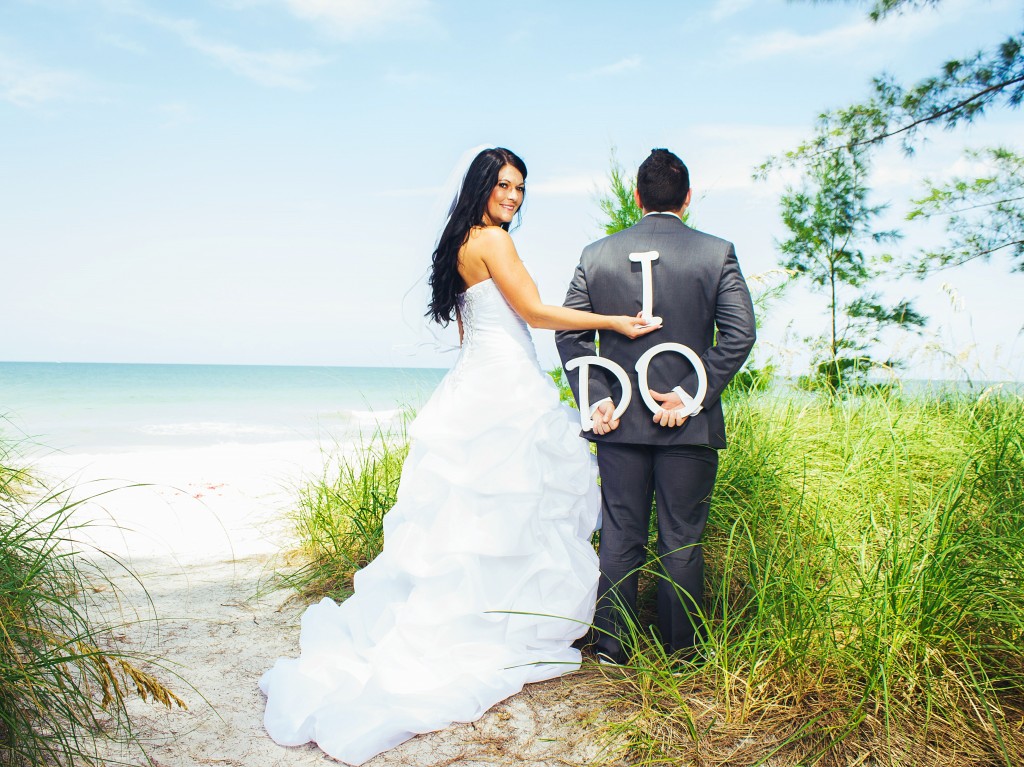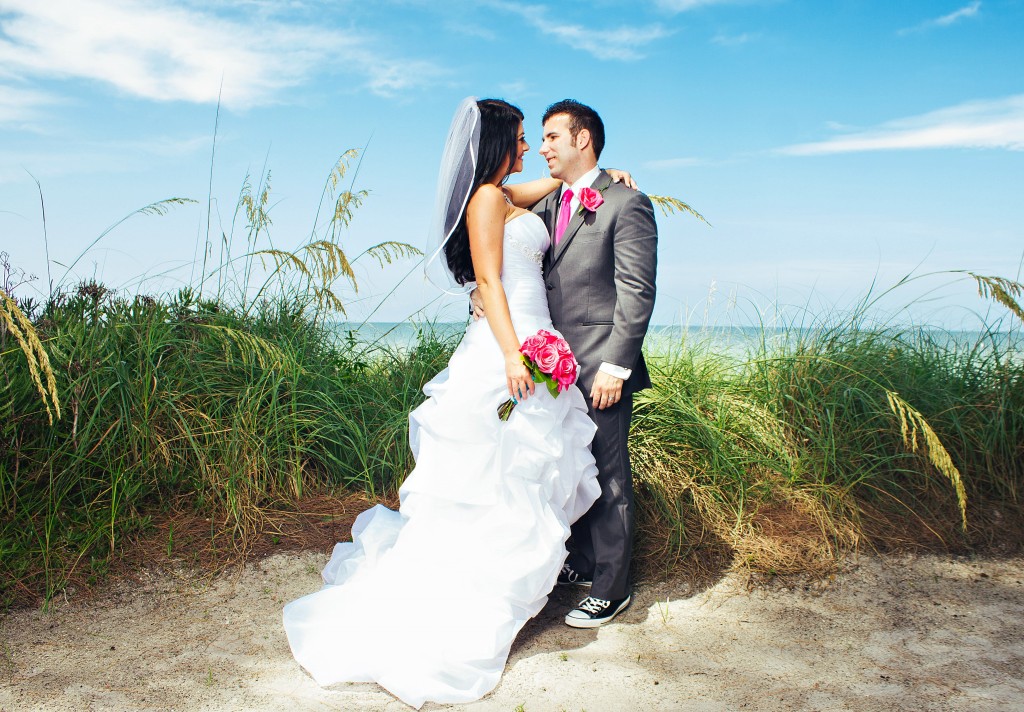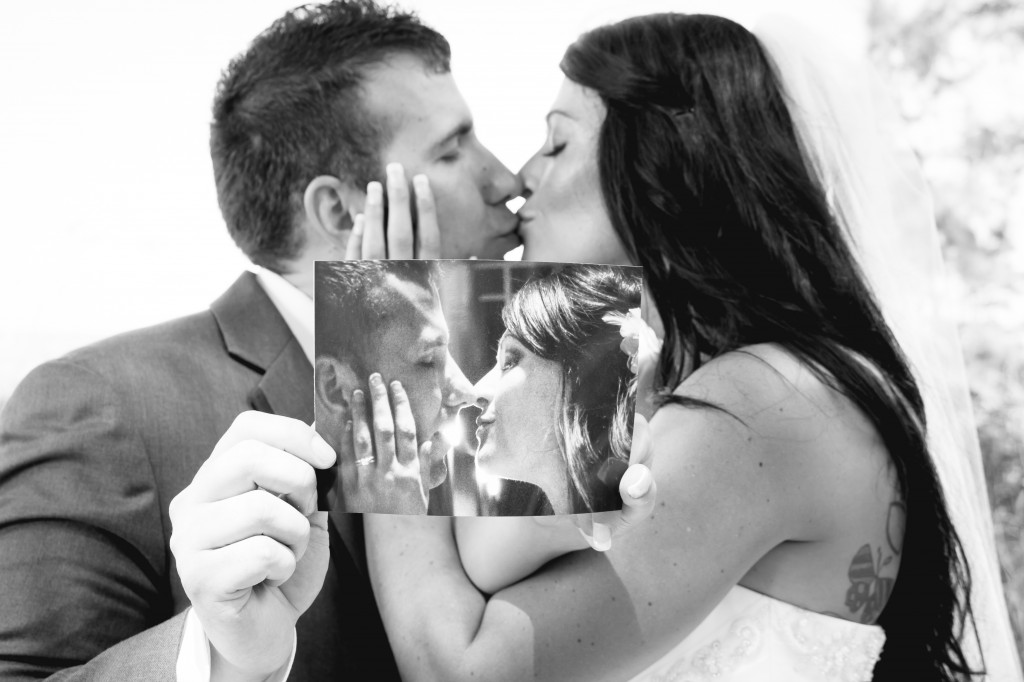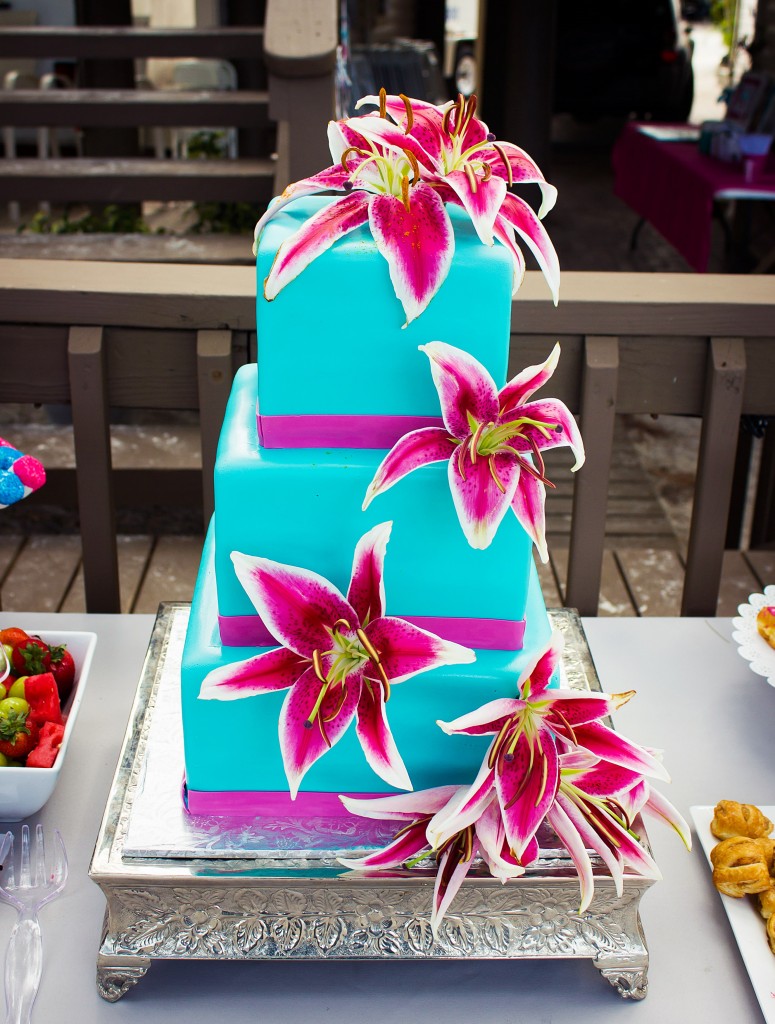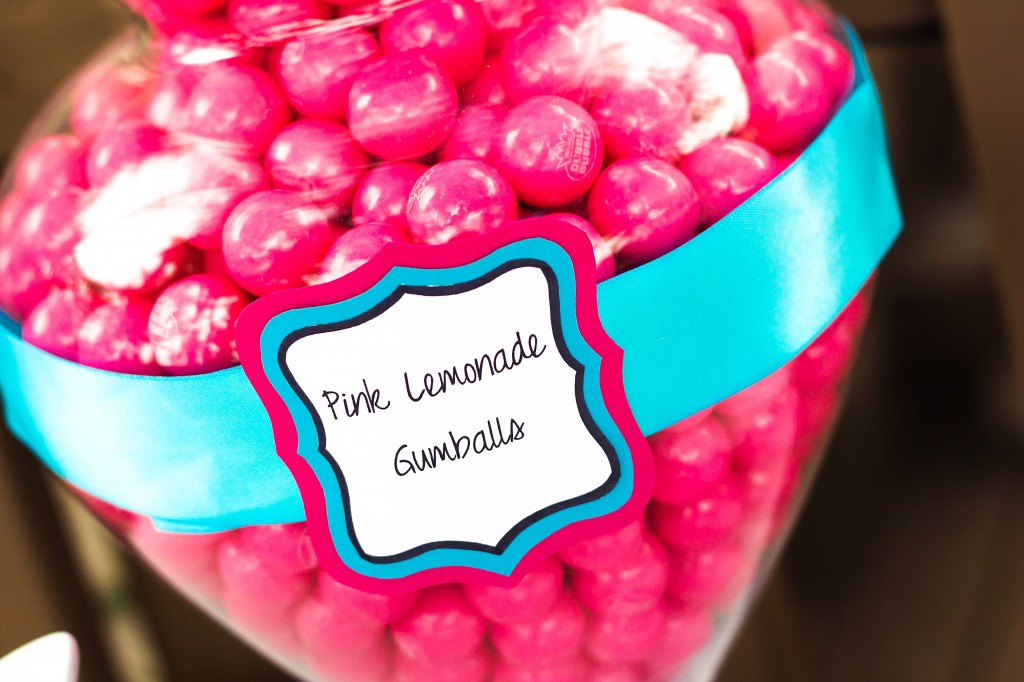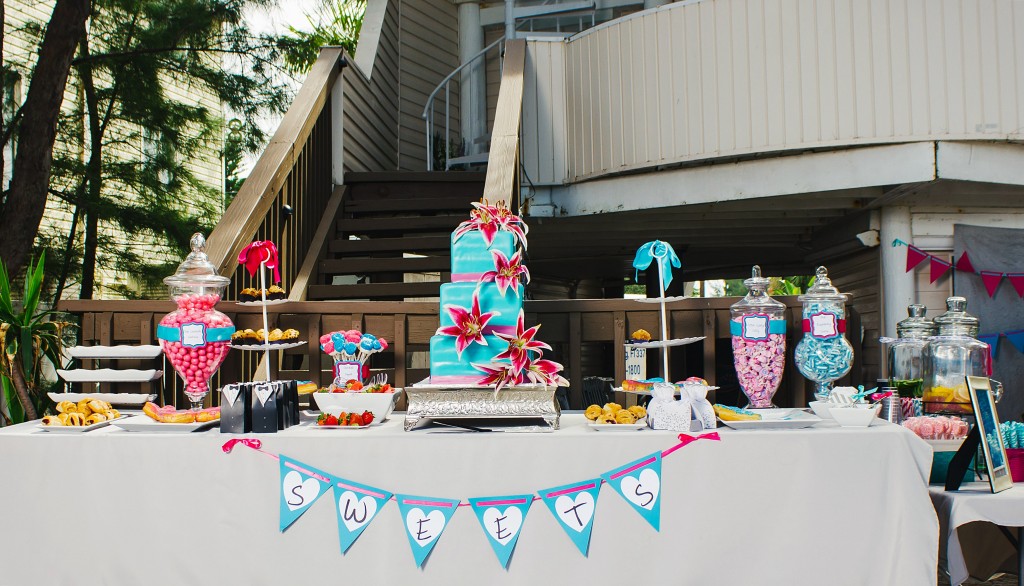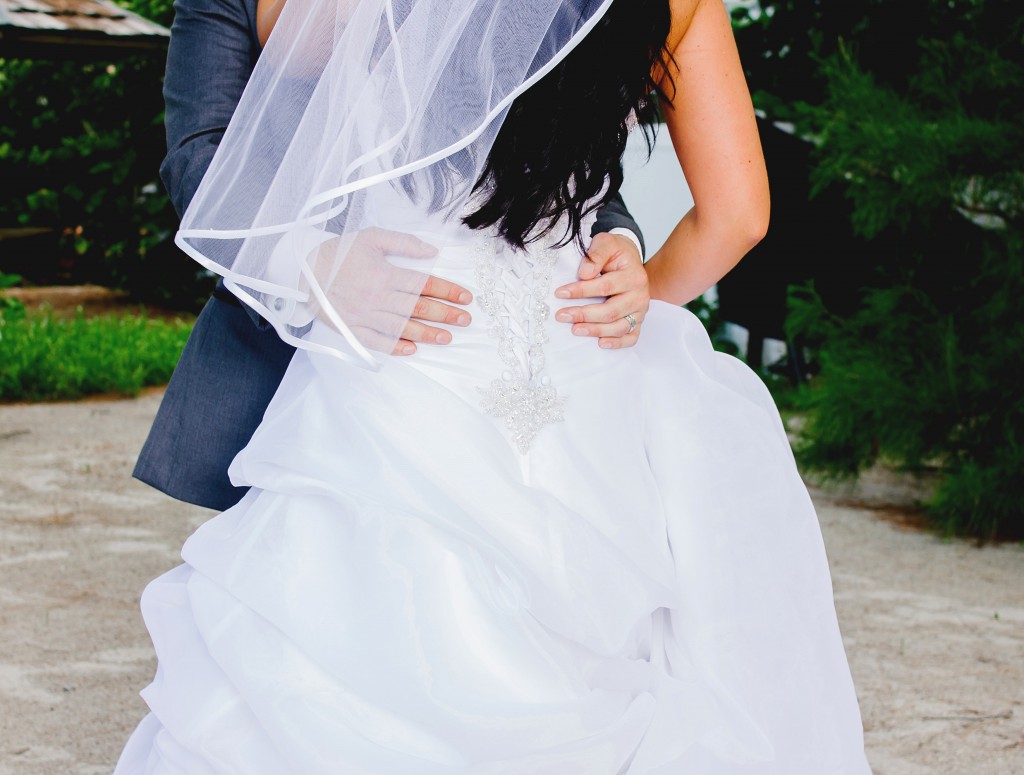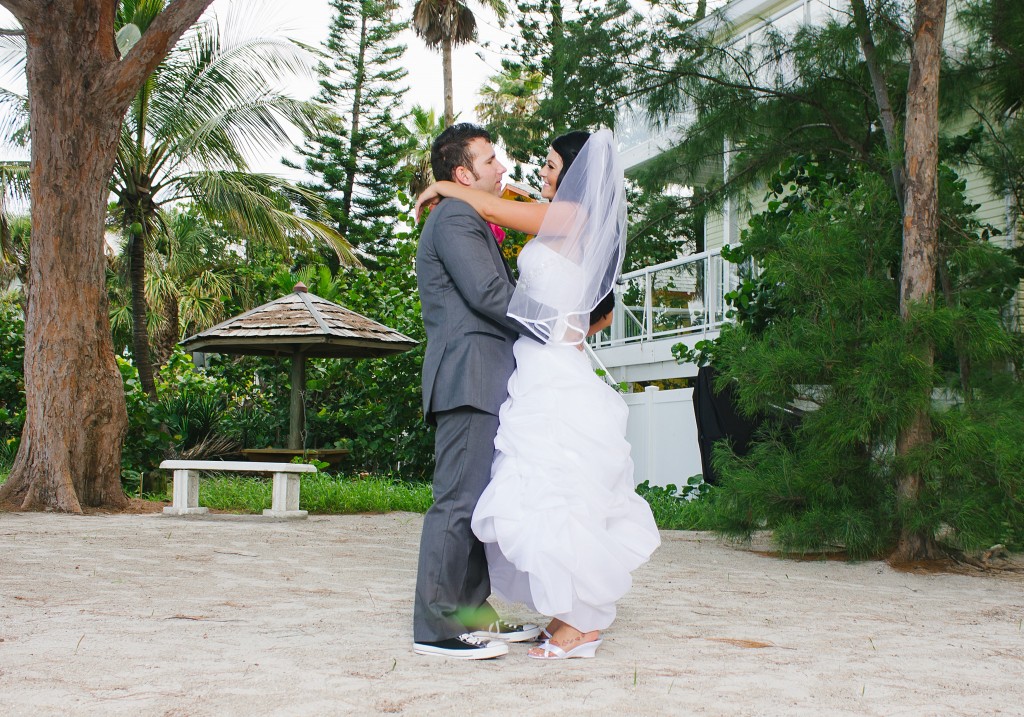 What advice would you give to other Tampa Bay Brides?
Most likely you have been planning this forever and know exactly what you want! If you want a beach wedding then i would highly recommend Tide the Knot! They made every aspect of it not only easy but fun!
Also, remember to stop and enjoy the moments during your day! Stuff is going to go wrong no matter how hard you plan and organize, but during it you won't even care!
Treasure Island Wedding Venue: Sunset Beach House
Treasure Island Wedding Planner & Decor: Tide the Knot
Treasure Island Wedding Photographer: Mari Sabra Photography
Treasure Island Wedding Officiant: The Bride's Father
Treasure Island Wedding Cake: The Cake Zone
Treasure Island Wedding DJ: "DJ Trav" – Travis Bailey
Treasure Island Wedding Bridesmaid Dresses: David's Bridal
Treasure Island Wedding Groomsmen Suits: Men's Wearhouse
Treasure Island Wedding Makeup: Hannah Carmichael