---
---
What We Offer:
Wedding and Event Floral Design
---
What Inspired Us to Start Our Business is:
When I was a little girl, I always loved pulling pictures of beautiful bouquets out of Martha Stewart Weddings magazines. When it came time for me to get married, I naturally wanted to do my own wedding flowers. I started by doing my friends' weddings and then their bridesmaids' weddings, and 23 years later what started as a hobby is a full-time business.
---
We Love Being a Part of the Wedding Industry Because:
One of the things that I love about the wedding industry is that all of the vendors I work with frequently really love their job. There's positivity and passion that spreads from vendor to vendor as all of the setups begin to come to life. Each vendor has their own part to play and when you stand back at the end of that to see the beauty that we created together it really motivates me and fulfills me as a designer.
---
What Makes Our Business Stand Out From Other Vendors Is:
We really love all things weddings! We spend lots of time with our couples going through every detail of what they might need for their wedding day. We keep in touch throughout the planning process as ideas may change, and we execute those details beautifully on their wedding day. We are always prepared to go the extra mile to make your day more than you dreamed it would be.
---
One Thing Most Couples Would Be Surprised to Know About Us Is:
I am a mother of 7 children, and I homeschool my youngest three. I am madly in love with my husband, and we have built a life that we love together. We are in the process of building a farm and homesteading on 37 acres with my sister and her family, and I can't wait to grow a flower garden!
One of Our Non-Wedding Passions Is:
Aside from weddings, my recent passion has been learning about homesteading and farm life. There's something so rewarding in growing your own food, something so peaceful about the quietness of your own land, and something about being fulfilled and passionate about everything you are doing in life. I believe when you are fulfilled and happy it really translates through your designs and work.
---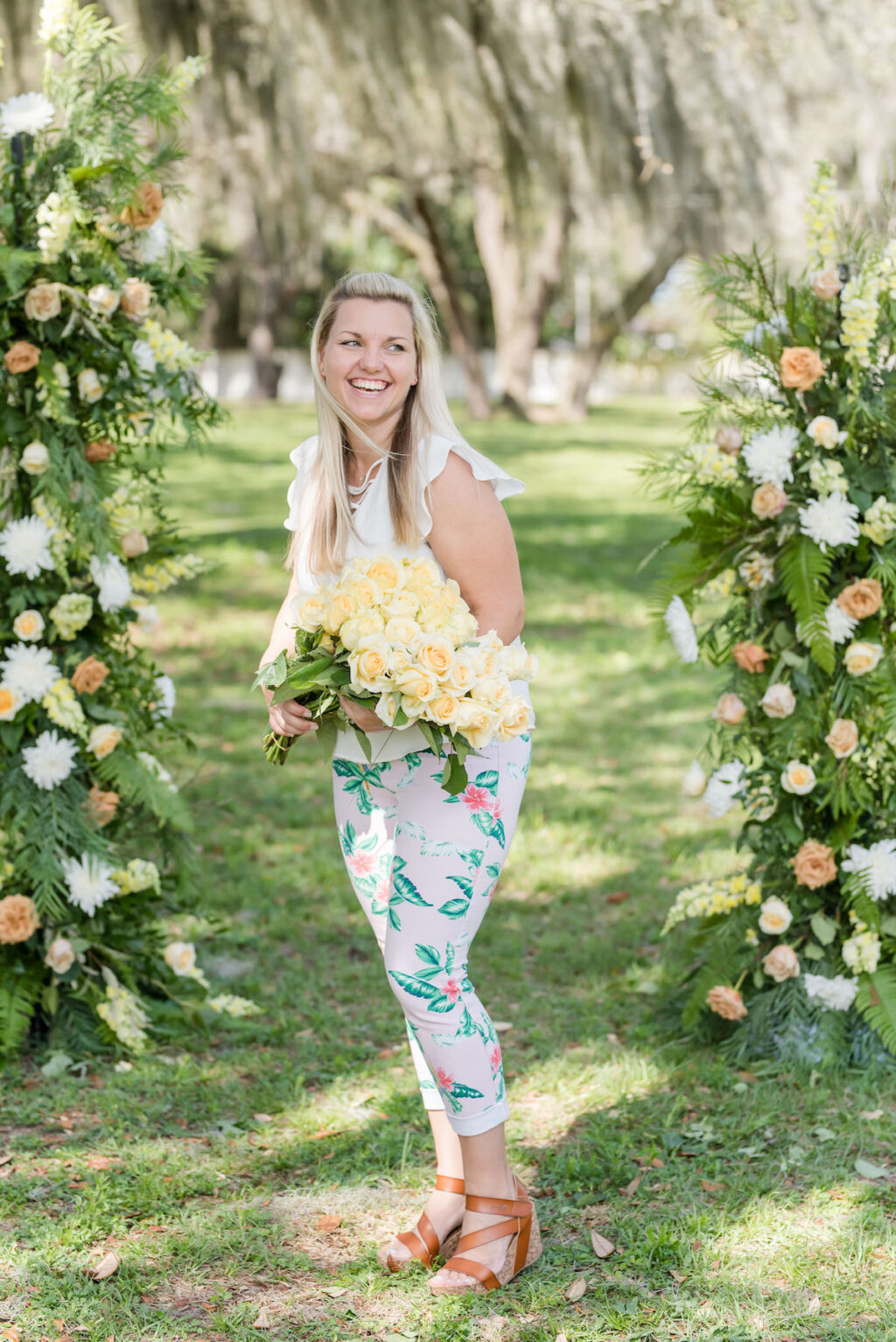 Meet Danielle
I am Danielle Zechmann, owner and lead designer for Save the Date Florida. I have a true passion and love for all things weddings and events. With 23 years of experience in this industry, I have really made an effort to constantly be growing and evolving with the latest trends and themes for weddings and implement that through my designs. I have built and trained a wonderful team of professionals to give each of our brides the attention their wedding deserves.
Save the Date Florida Reviews from Marry Me Tampa Bay Couples:
Marry Me Tampa Bay curates the below reviews from real couples whom we've personally interviewed. As Tampa Bay's most trusted wedding planning resource, these reviews are 100% accurate and aren't created by fake accounts.
---
---
As Seen on Marry Me Tampa Bay