While many Tampa Bay wedding photographers say that they capture those special moments, few can accomplish it the way that Brandi Image Photography does.
Owner and lead photographer, Brandi Morris, has the unique ability to memorialize the powerful emotions happening in the moment to make anyone viewing her work really connect to the picture.
Not only does she take stunning photos, but the two traits that we love the most about Brandi is her inviting smile and calm demeanor, which can put even the most nervous couple at ease.
When asked to describe the inspiration for her work, Brandi shared, "The connection. The love. The looks, the hugs, the stolen kisses and the magic of two people promising their forevers to each other. That's what I love to capture and love to show!"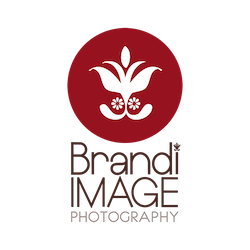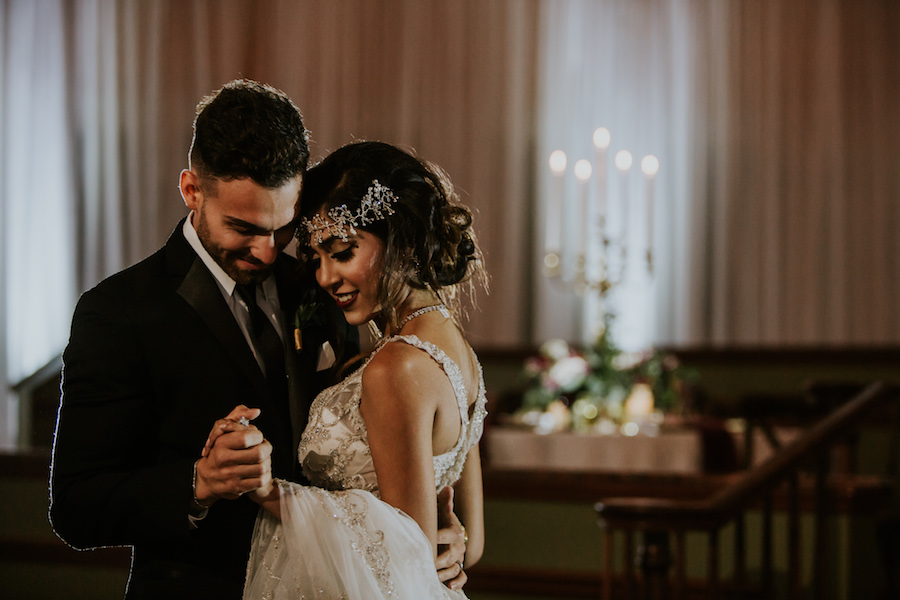 Vintage Glam Inspired Styled Shoot | Safety Harbor Resort and Spa
What inspired you to start your business?
I have a horrible long term memory. After my father passed away suddenly when I was 16, I realized I needed a way to capture my life and those in it. I started photographing friends, then their friends, and so on…
Where do you draw your inspiration?
From my couples. The more lovey and adventurous they are, the more I can capture. I also find inspiration in movies; the lighting and posing of each scene is full of gorgeousness.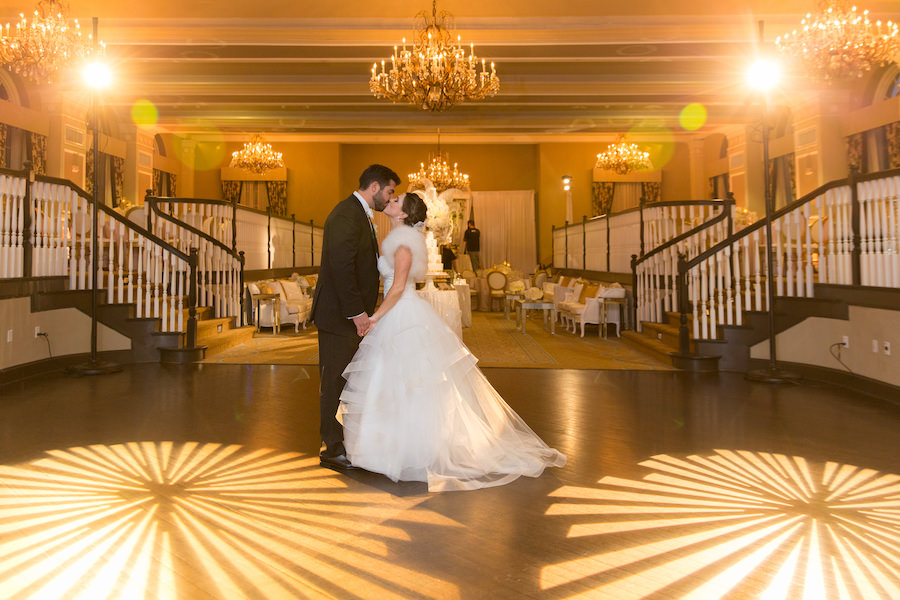 Great Gatsby 1920's Inspired Blush Pink, Mint & Gold St. Pete Beach Wedding | Brandi Image Photography
What is one of your favorite things about being a wedding photographer?
Being with a family on their happiest day.
What makes your business stand out from other wedding photographers?
My focus is on the natural interaction between my couples. The pictures show more than just a look, they evoke the feel and memory of the entire day.
In your opinion, what is a must have at every wedding?
Photographer, duh! Besides that, something that is meaningful to the couple: a memento, their pet, anything that they will cherish having at their union.
What is one thing most couples would be surprised to learn about you?
I am an introvert and an observer above all else.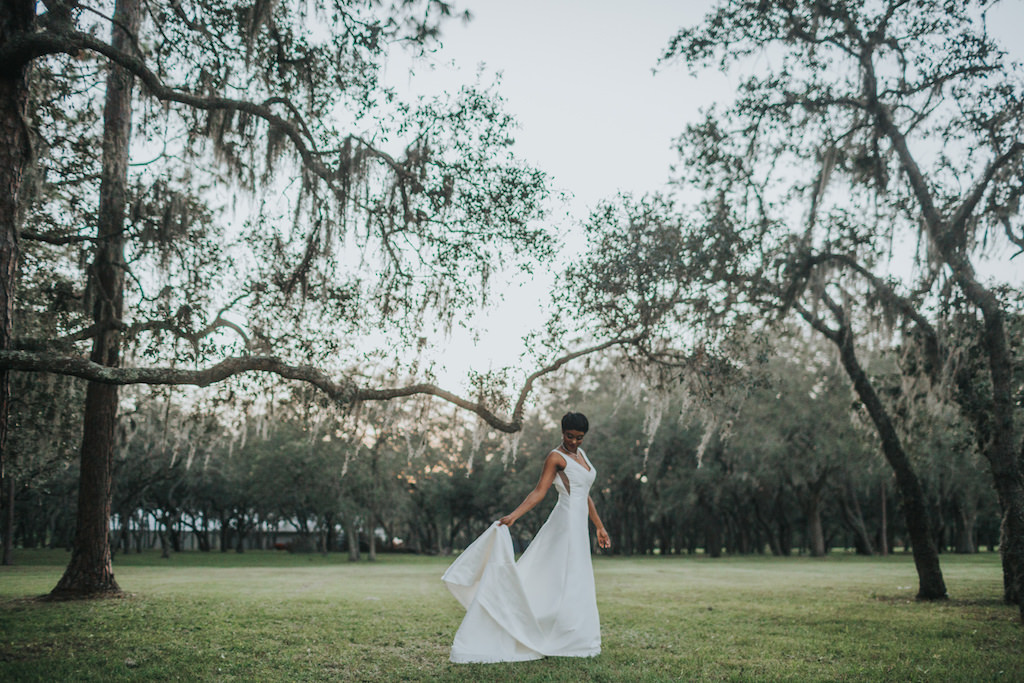 Glamorous, Modern Black and White Rustic Meets City Wedding | Brandi Image Photography
What are some of your passions, non-wedding related?
Reading. I love to read or to listen to a good book.
What are you most excited about in the upcoming year?
Seeing the new trends emerge. As weddings become increasingly more personalized to the couple, they are changing in awesome ways! I have a couple adventure weddings and sessions lined up, and I can't wait!
Reviews From Previous Marry Me Tampa Bay Couples:
"When I first met Brandi of Brandi Image Photography, she was very sweet and took into consideration that fact that my husband and father hate posing for pictures. She was able to get all the shots we needed while working efficiently." -Alessandra and Bryan | Gatsby Inspired St. Pete Beach Wedding
"I looked for someone with high quality, artistic images. I hired Brandi of Brandi Image Photography because I admired her talent and 'eye' for seeing the things the average person wouldn't. Our experience with her service was everything we could have hoped for from beginning to end. The final images helped us remember our day in the best way possible, and we'll be forever grateful for it." -Kaitlyn and Vaughn | Romantic, Pink and Blush Sarasota Wedding
MORE: BRANDI IMAGE PHOTOGRAPHY WEDDINGS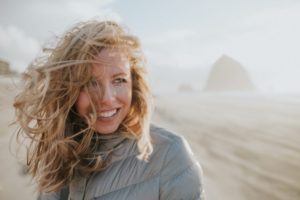 Brandi is a native Floridian, having lived in St. Pete her entire life  (except for a study abroad term in Europe). She and her husband, Zach, have been married for 15 years this March. Together they have two beautiful daughters, Bailey and Ellie plus 2 sweet cats. Maybe not, that's a lie, one cat is sweet and one is a devil. Brandi attended USF for Art History, and loves French Impressionism, her french press and french fries.
Website | Facebook | Instagram | Pinterest
I Want to Learn More about Brandi Image Photography.