Waterfront St. Petersburg wedding venue Isla del Sol Yacht and Country Club holds a dear place to my heart, and was the location for my wedding, which ultimately lead to the creation of Marry Me Tampa Bay! My criteria for choosing a wedding venue was that it had to have waterviews, an outdoor ceremony space and a large dance floor. Isla del Sol checked every single box!
The St. Pete wedding venue features a private sandy beach with gazebo just steps from the water, which is ideal for a ceremony. Unlike getting married on public beaches, there hoards of onlookers at your wedding or worse, someone standing in the back of your ceremony shot in their bathing suit.
Getting married at Isla del Sol is the best of both worlds when it comes to wedding portraits. The private beach is perfect for sunset photos, while the golf course provides a lush green background to add a pop of color to your photos. The inside lobby  features a large fountain and dramatic staircase, which I used for my "first look."
When it comes to reception options, Isla's ballroom features rows of windows that overlook Boca Ciega Bay, perfect for taking in breathtaking waterviews. We hired a live band for our wedding, so a large dance floor was a must. The food was amazing, we're pretty hard to please when it comes to cuisine, and the service was great. Isla del Sol truly made my wedding day the best day of my life!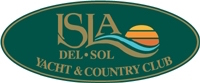 Email Isla del Sol for Pricing Info
Website | Facebook | Twitter
Featured weddings on Marry Me Tampa Bay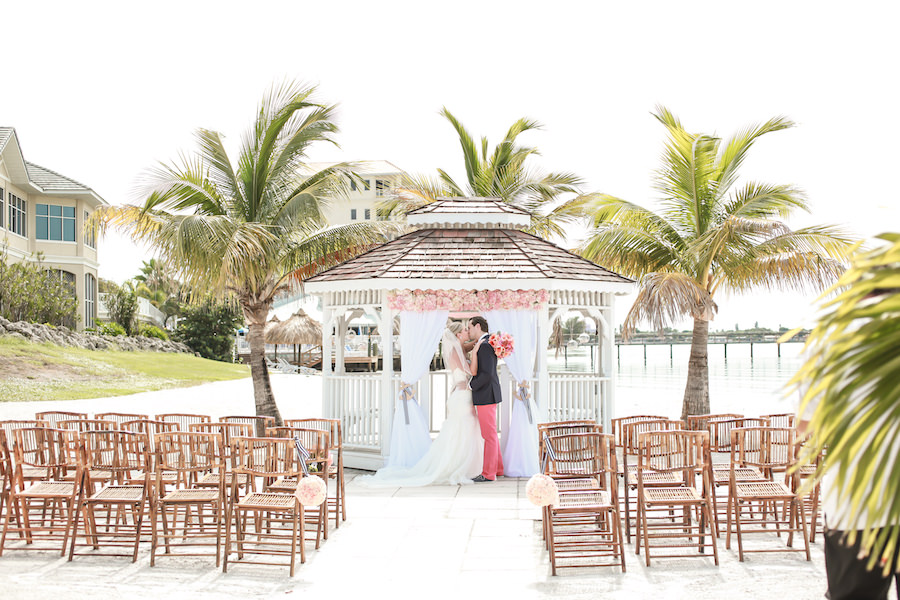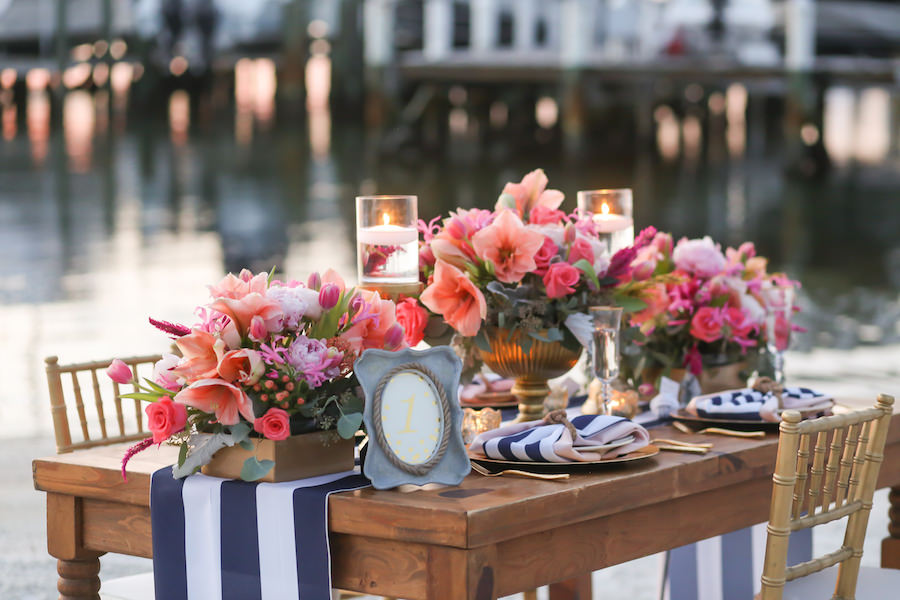 How does Isla del Sol make the planning process easier for couples?
We offer unlimited planning advice through e-mail, in-person and over the phone from the time the couple signs a contract with the venue. We assist with vendor referrals and even take on some of the ordering of rental items, including linens, for our couples during the planning process! We also provide day-of wedding coordination for their wedding day which is a cost savings for the couple and a huge benefit in their event running smoothly.
What perks do your couples receive?
They will be the only event taking place that day, so they will receive all of the attention from our planners, culinary and banquets' staff from start to finish. They will feel like they are a part of the Isla family, versus just another wedding/event elsewhere. The club provides unlimited planning access, a dedicated day-of wedding planner and a complimentary menu tasting during planning to ensure the couple has the best experience possible.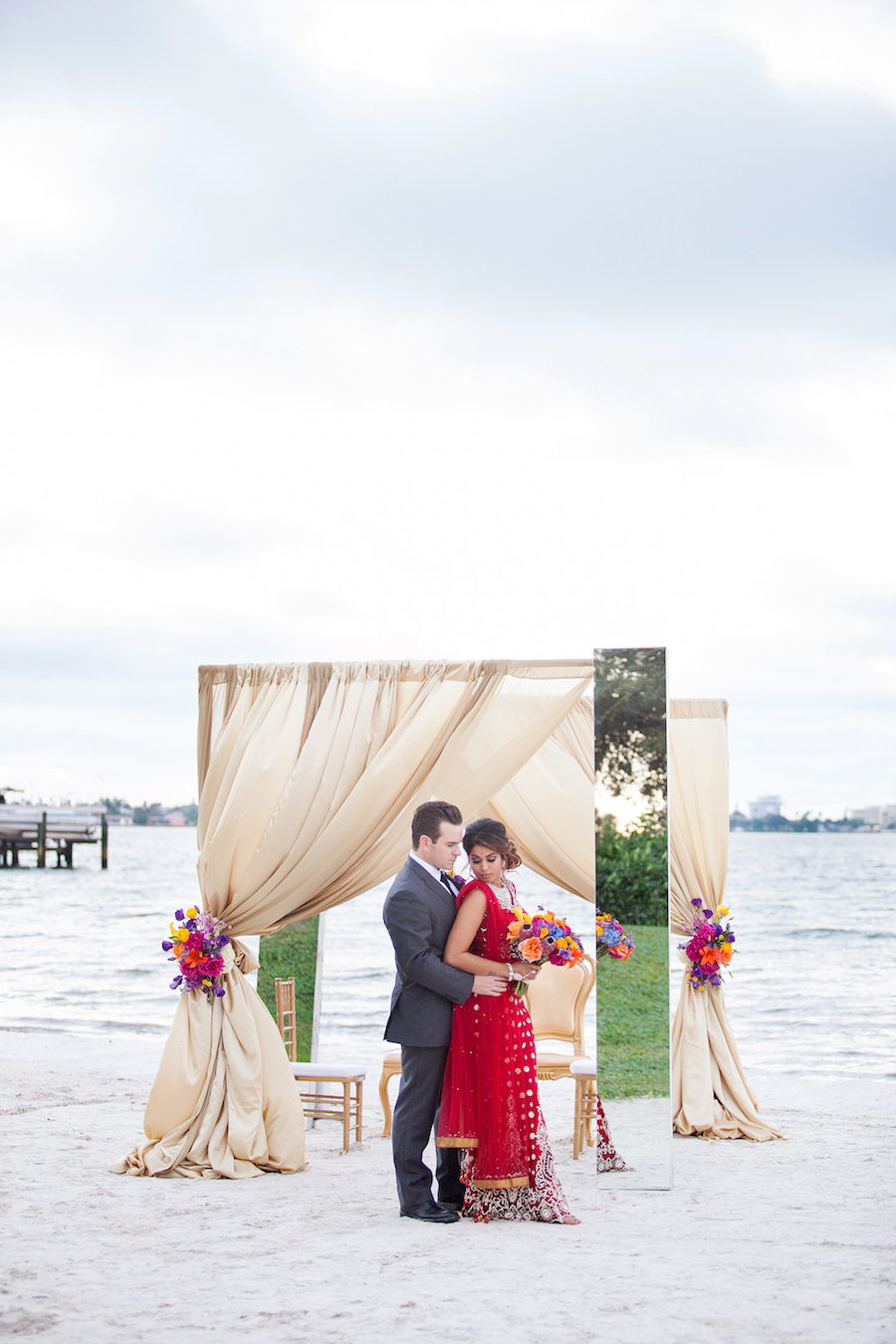 Indian Fusion Styled Isla del Sol Wedding | Kenzie Shores Photography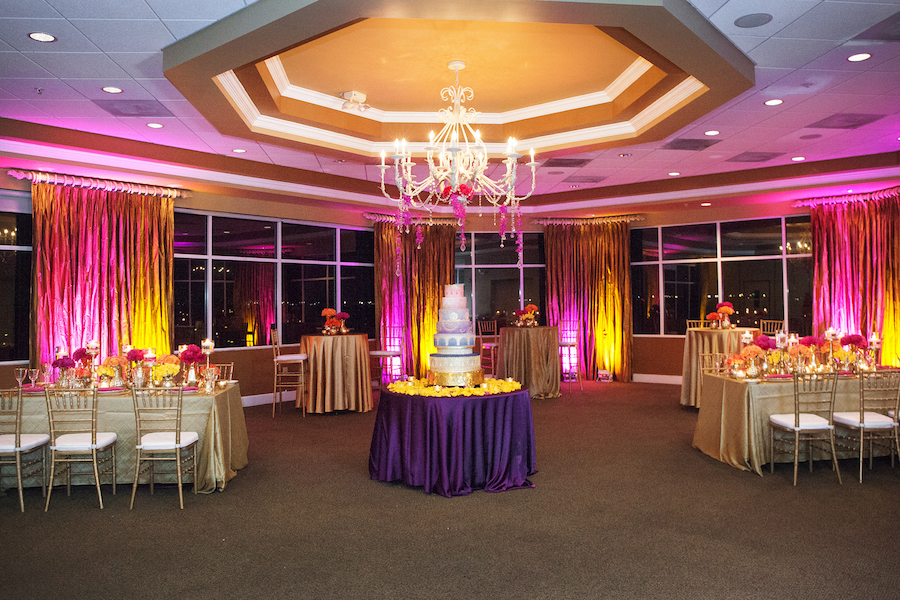 Indian Fusion Styled Isla del Sol Wedding | Kenzie Shores Photography
What three things do you love most about your venue?
I love that our venue provides one of the only waterview ballrooms in St. Petersburg and guarantees our couple a private environment where they can be the only wedding taking place for the day! Our beach is quiet and low-key so our couples never have to worry about being interrupted during their "I do's." All of the attention is on the wedding and their guests, so details are rarely missed.
What makes your venue's cuisine stand out?
Similar to other venues, we offer wedding packages with pre-designed menus, but we are also very open to customizing menus to ensure the couples' needs are met. Our Executive Chef is very hands-on during the process and will create culinary delights that go above and beyond our couples' expectations. We will never say "no" to any request when it comes to food and beverage, as we feel this is a huge component of their guests' experience.
What would couples be surprised to know about your venue?
Most people think that because we are private that we do not open to the public for events – which we do! We would love for anyone to stop by to see the venue that we consider to be a private hidden gem within St. Petersburg.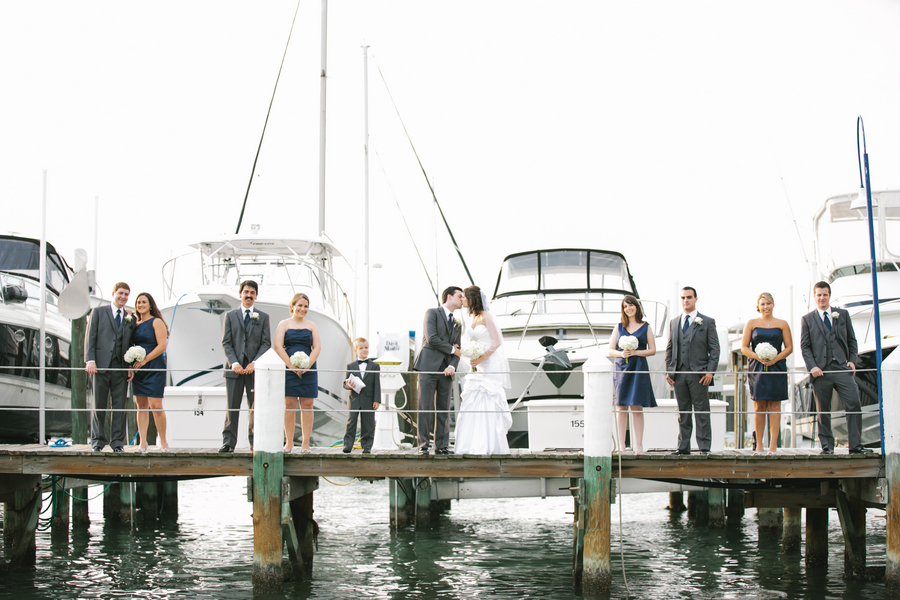 White Silver and Blue Nautical Isla del Sol Wedding | Carrie Wildes Photography
What is one of your favorite things about being Isla Del Sol's venue coordinator?
I absolutely love that I have a part in planning one of the most important days in my couples' and their families' lives. It is such an honor and not something that I take lightly. I put my heart and soul into every wedding to ensure that my couple leaves with the best experience and memories possible! It's amazing to think that what you do will have such an impact and I can only hope my couples leave Isla feeling that they made a friend in me as their planner during the planning process and beyond.
What is one of your most memorable moments at Isla Del Sol?
It is so hard to pick one, but my most recent moment was when I sent my couple off in their limo at the end of the night after their sparkler exit and then within a few minutes the limo circled back. I was so worried that they left something behind or that there was an issue, when the reality was that they were just coming back to give me one more hug to tell me, "Thank You." It's those moments that we never forget as planners!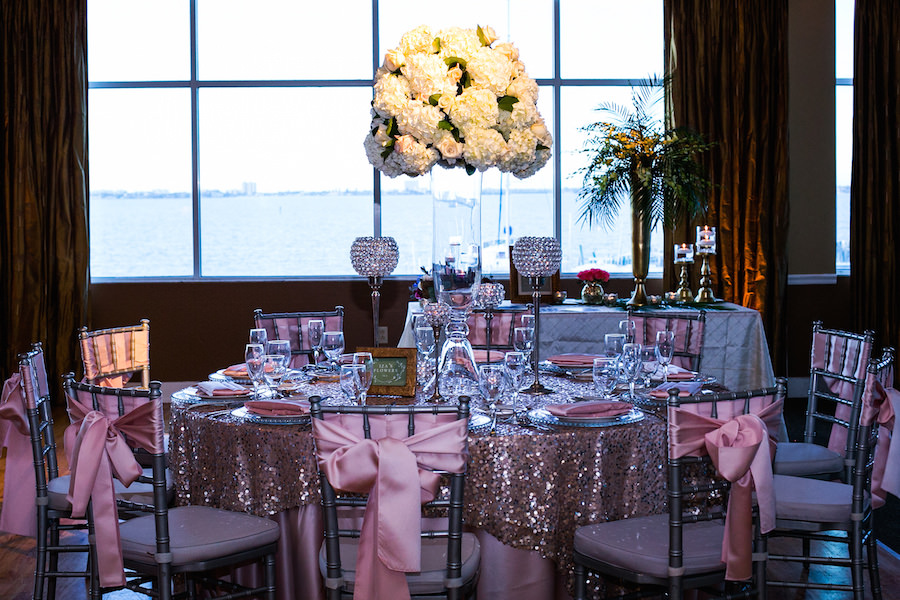 Knight Light Imagery
In your opinion, what is a MUST HAVE at every wedding?
Great food, great music and entertainment and lots of family and friends to share the experience with! The rest is just icing on the cake!
What is the best piece of advice you can give to a couple who is searching for a wedding venue?
Finding a wedding venue can be such a stressful and time consuming process, but it's all worth it when you find the place of your dreams! It's such a crucial part of the planning process so don't rush through it. Keep looking until you find a place that has majority of what you are looking for, and remember that you can always make the space "yours" by adding decor and lighting. It's so hard to find the "perfect" space that checks off every box.
Also, make sure that you like and trust your venue coordinator as you will be working with them for a long time and that relationship is key in the success of your event.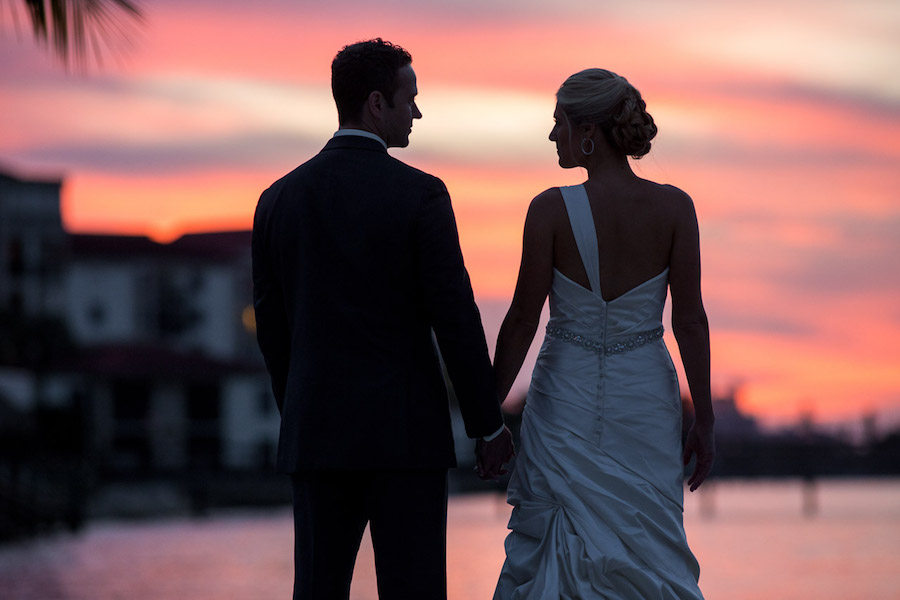 Navy Blue and Blush Pink Waterfront Isla del Sol Wedding | Jeff Mason Photography
Reviews From Previous Marry Me Tampa Bay Brides:
"We wanted a wedding venue that fit the Florida feel, but with privacy. We live in a beautiful state and were having a January wedding with guests coming from up north, so it was important to us to have windows showing our beautiful state and the opportunity to be outside and enjoy the awesome weather. Isla del Sol Yacht & Country Club had everything we were looking for: privacy, golf course, waterviews, open floor plan, outdoor space overlooking the water for cocktail hour and a wedding coordinator we wanted to work with. It had the Florida feel without the typical tourist crowd you see with other beach venues. It was like we were on our own private little island at Isla. Just a perfect place!"- Previous Bride Jennifer | Navy Blue and Blush Pink Isla del Sol Wedding
"We chose to get married locally because we already live in paradise. All of our out-of-town family were excited to spend spring break in Florida! We love being on the water and go boating as often as we can. Isla del Sol Yacht & Country Club was the perfect place for us." – Previous Bride Sarah | Navy and Coral Nautical Isla del Sol Wedding
"Shawn's love for the water drew us to a waterfront location. He has a true passion for the ocean as has spent his life preserving and protecting our waterways, as well as the people who enjoy it. We selected a location that provided an amazing view of his life-long passion throughout the celebration of our life-long commitment to each other. I wanted a private space for just my friends and family to enjoy. No tourists, no strangers, just the people that matter most to me in the whole world. That is what led us to Isla del Sol Yacht & Country Club. It was a perfect private waterfront paradise. Also, the food is killer!" – Previous Bride Jess | Pink and Peach Rustic, Glam Isla del Sol Wedding
Pricing: Ceremonies range from $800-$1,700. All-Inclusive reception packages start at $115 per person ++. Non-members may incur a $1,200 usage fee, which can be waived with a member sponsor. Rates are subject to change during off-season or on an off-day of the week.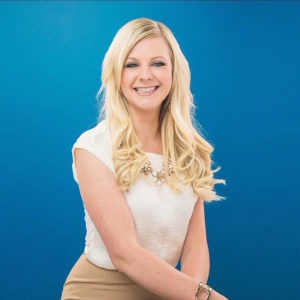 Melissa Rowjohn has been in the hospitality industry for over 15 years in theme parks, hotels and now private country clubs. She attended the University of Central Florida – Rosen School of Hospitality to pave the way for her career path. Melissa's passion has always been event planning, specifically weddings, which has been her primary focus over the last 10 years. She has had the pleasure of working in some amazing luxury venues, which has inspired her drive for perfection and creativity, which she passes onto her couples! Her current role as Director of Catering & Special Events at Isla Del Sol has been one of the most rewarding positions she has held, as she has complete control over her venue so that she can continue to grow and provide gorgeous events through food, beverage and design!
Email Isla del Sol for Availabilty
Website | Facebook | Twitter
Featured weddings on Marry Me Tampa Bay