Nicole and Richard's downtown St. Pete wedding featured a romantic color palette of dusty blues and gray hues and a unique venue that created an industrial vibe with a delicate romance.
"We live in Dunedin, but chose the St. Pete area since there are so many awesome places to stay and things to do for all of our family and friends, both local and who traveled," the bride explained. "Our wedding was soft, classic, modern, and industrial. This combined all the styles we love and came together so nicely."
The most important part of the bride and groom's January wedding was incorporating their pet into the festivities. So that the couple had a relaxed day with their fur baby, the pair hired the pet planning team at FairyTail Pet Care.
"For us, a big part was having our dog, Sadie, there. I have been so lucky to work with FairyTail many times over the years, and they are just the most reliable and sweetest company. We wouldn't have trusted anyone else with our girl!" the bride beamed.
Music was a main priority for Nicole and Richard, and when it came to finding the ideal wedding DJ they wanted someone who brought the party for their 125 guests but also respected the songs they had chosen that were special to them as a couple.
"Making sure our guests had a great time was important. Every important song played was carefully curated and had significant meaning," the bride revealed. "I loved working with Grant Hemond & Associates and find them so talented! They are always a blast, and it's visible when the dance floor is full!"
Looking back, Nicole shared that seeing everything come together for the first time was an unforgettable moment.
"The day goes so fast, but walking through the reception before guests were let inside and just seeing the vision come to life was the most memorable," the bride reminisced.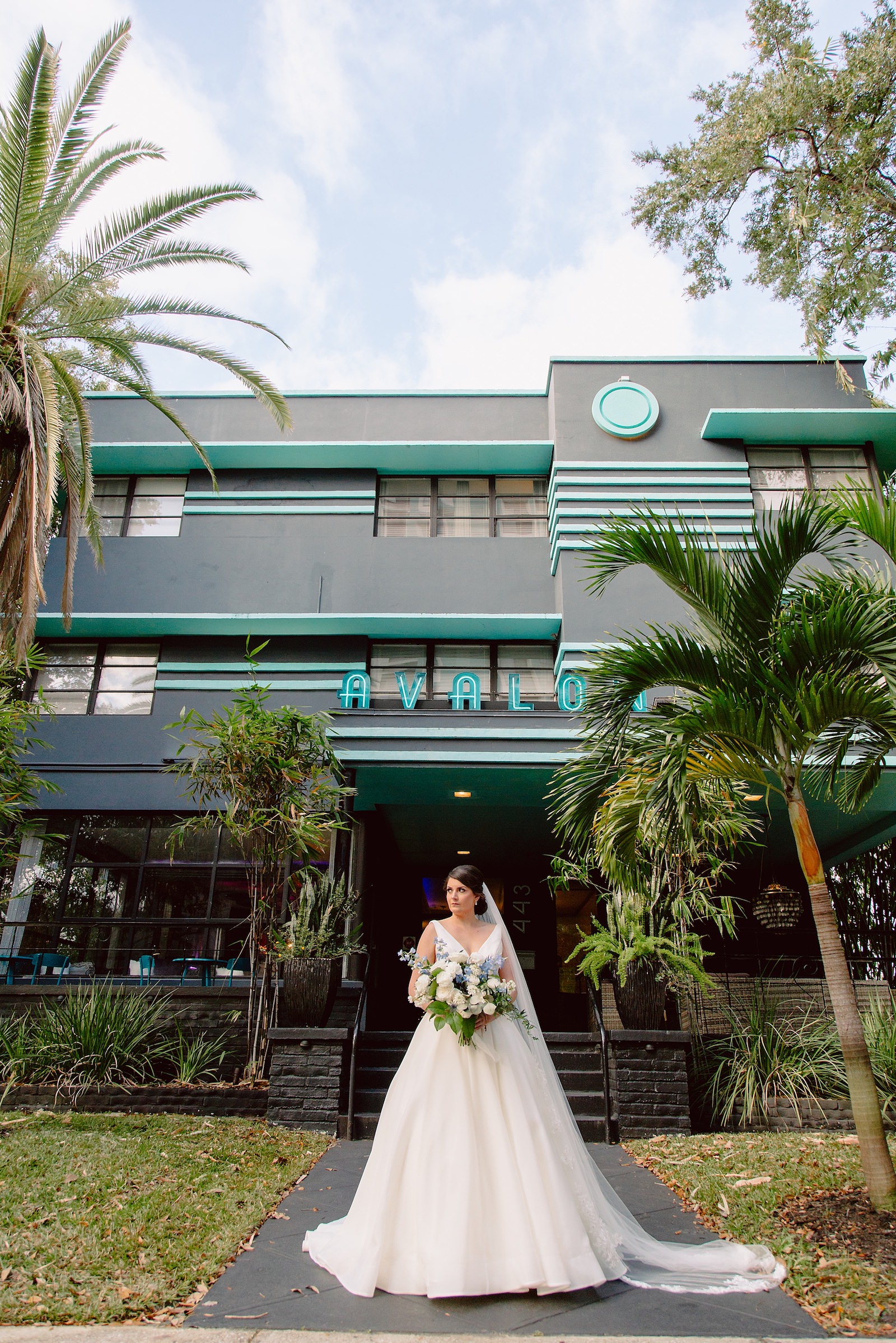 The Proposal:
It was a Monday, and I got off work early, which totally threw Richard's plan, but we ended up taking our dog, Sadie, to our favorite park for an evening stroll. We walked the entire thing, and at the very end, we went out to a boardwalk that overlooks the lake. While Richard was down pretending he was going to give Sadie some water, he pulled the ring out of his sock and proposed. He had hired one of my favorite photographers, Tiffany McClure, to be there and capture it all!
Where did you spend your honeymoon?
We went to Asheville, NC. We are both winter people and not big fans of the beach, so spending a week in the mountains and seeing snow was just perfect!
Where did you host your bachelorette party?
Disney. We stayed in the cabins at Fort Wilderness, went out to Disney Springs, did a Monorail pub crawl, and just enjoyed camping Disney style!
What advice would you give to other Tampa Bay couples?
Enjoy the process, which is totally easier said than done, but enjoy the planning, the tastings, the fittings, and most important every single second of the big day, because it is over in a flash!