Shor American Seafood Grill at the Hyatt Regency Clearwater Beach
Enjoy an abundant and appetizing Christmas Day brunch buffet from 11:30 a.m.-3:30 p.m. or a celebratory Christmas Day dinner b from 5-10 p.m. featuring a bounty of holiday favorites. The decor will be glittering and the cuisine spectacular when you come to the table at Hyatt Regency Clearwater Beach and Spa. The magic of the holidays is perfectly captured, to the delight of each special guest, as they set a festive mood with glimmering candlelight and shimmering accents.
Reservations can be made via OpenTable: Shor American Seafood Grill
Brunch: $68 per person, $24 per child (5-12 years), Children under the age of 5 are free.
*Plus tax and 18% gratuity Complimentary 3 hour parking while dining. Includes free-flowing Bloody Mary cocktails and Mimosas
Dinner: $68 per person, $24 per child (5-12 years), Children under the age of 5 are free
*Plus tax and 18% gratuity Complimentary 3-hour parking while dining.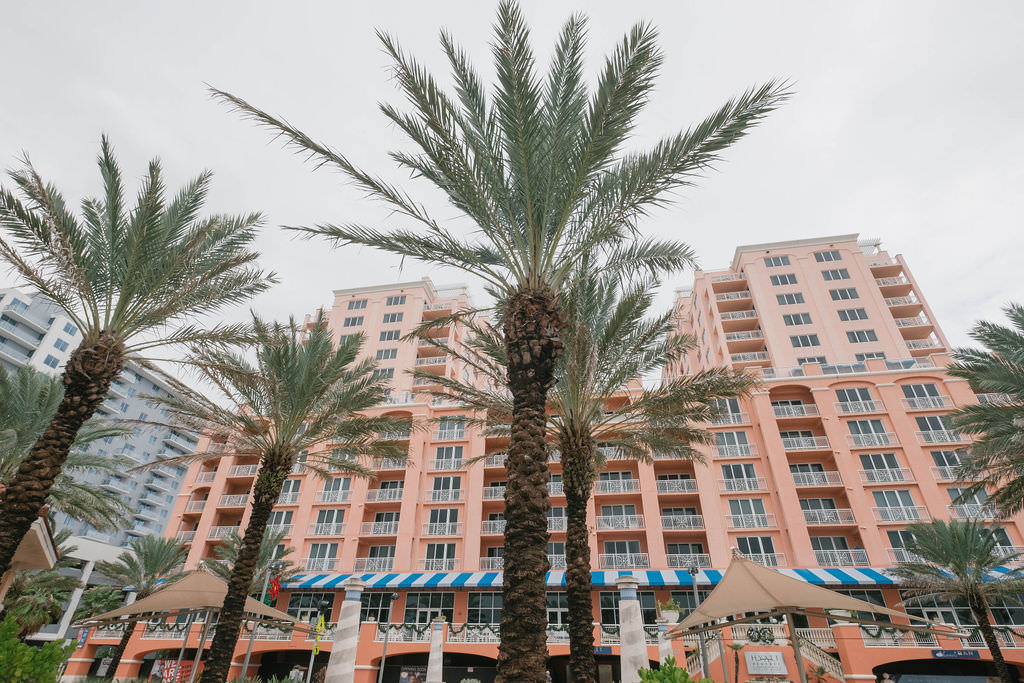 ---
WTR Pool and Grill at The Godfrey Hotel Tampa 
Head to the WTR Pool and Grill at The Godfrey Hotel Tampa to celebrate Christmas Day with stunning water views. The menu includes a build your own omelet station, carving station, salads, dessert, and a kids buffet from Noon-6 p.m.
Call 813-281-0566 for Reservations 
$27.95 for adults, $12.95 for kids (12 and under)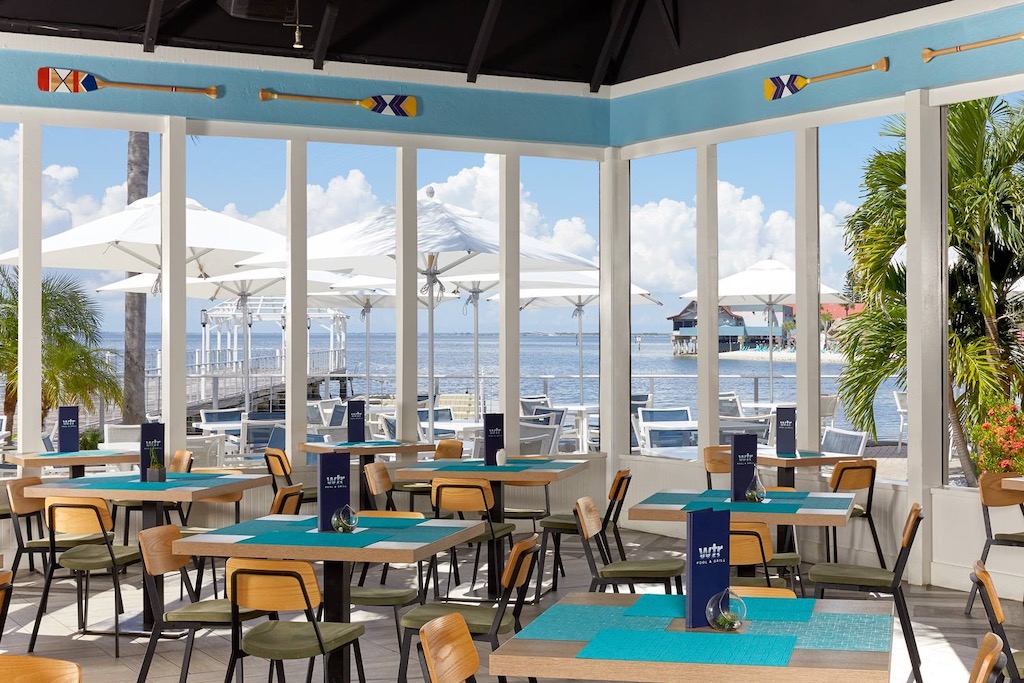 ---
Birch & Vine at The Birchwood 
The Christmas Eve dinner menu at Birch & Vine has been specially created by Chef Lee for a memorable holiday celebration. Birch & Vine fine dining at The Birchwood is a downtown St. Pete favorite, nestled on Beach Drive and overlooking the beautiful waters of Tampa Bay. Their famous brunch is served from 11:00 a.m. to 4:00 p.m. Featuring bottomless Mimosas and $4.50 Bloody Marys, Mimosas, and Bellinis. The Holiday Prix Fixe and Limited A la Carte Menus are available from 5-11:00 p.m. After dessert, head up to the Canopy Rooftop Bar and Lounge for cocktails and a breathtaking view of the Bay! The Birchwood is one destination with many mouthwatering choices.
Call 727-896-1080 for Reservations via OpenTable: Birch and Vine at the Birchwood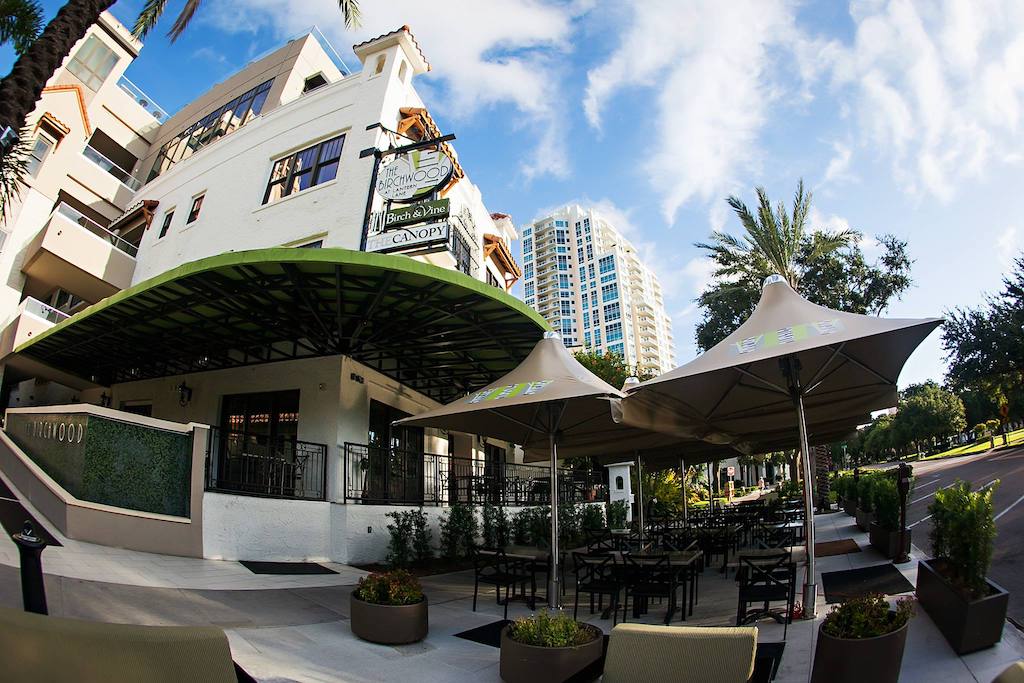 ---
The Don CeSar
The King Charles Christmas Brunch Buffet at The Don CeSar is available between 10:30 a.m-3:00 p.m. Menu highlights include an omelet station, cinnamon roll french toast, raw bar, traditional buffet, and hand-carved lamb, and side-dishes, pricing also includes Unlimited Mimosas and Aperol Spritz.
The Sea Porch and Rowe Bar Christmas Dinner Buffet is open from 2-9:30 p.m. From a decadent salad bar, raw bar of Old Bay Poached Shrimp, Jonah Crab Claws, King Crab Legs and Salmon Tartare Shooters, along with a Made to Order Pasta bar, and full buffet of sides and dessert options including a build to order S'mores bar. Select house wines are also included in the pricing.
The Martiana Christmas Dinner features a Prix-Fixed Menu with appetizers, entree options of Red Snapper, Roasted Quince Fettuccini, or Grilled Pork Chop, and dessert.
Reservations are recommended: Reserve Online
Brunch: Adults: $85 per person, Children: $28 per child (5-12 years)
Christmas Dinner Buffet: Adults: $78 per person, Children: $27 per child (5-12 years)
Prix-Fixed Menu: $85 per person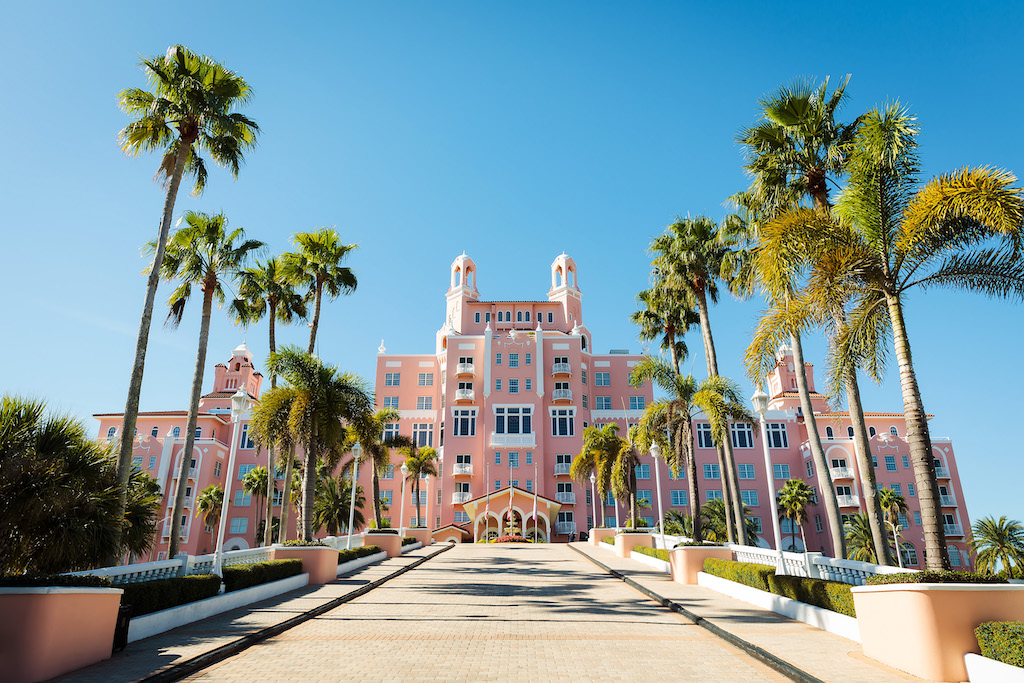 ---
Yacht StarShip Cruises and Events
Experience a one-of-a-kind Christmas Eve cruise with Yacht StarShip. Enjoy a bountiful holiday buffet, and DJ on-board playing holiday classics and modern hits. This cruise is filled with holiday fun for the entire family to enjoy while relaxing on the waters of Tampa Bay. Limited availability, so book early!
The Holiday Buffet Menu includes: Farmers Market Salad, Sautéed Beef Tips in a Brandy Cream Sauce with Cheddar Onions, Chicken Dijonaise Sautéed with Mushrooms and Artichoke Hearts in a Creamy Tarragon Dijon Sauce, Broiled Salmon Served with Dill Hollandaise Sauce, Red Bliss Mashed Potatoes with Buttermilk and Roasted Garlic, Rigatoni with Bell Peppers and Fire Roasted Diced Tomato in a Gorgonzola Cream Sauce, Steamed Vegetable Medley, and Chef's Choice of Desserts with Coffee, Tea & Fresh Baked Bread, Cash Bar.
Call 813-223-7999 for Reservations or Book Online
Adult : $74.95 per person, plus $2 marine fee & tax
Child : $49.95 per person, plus $2 marine fee & tax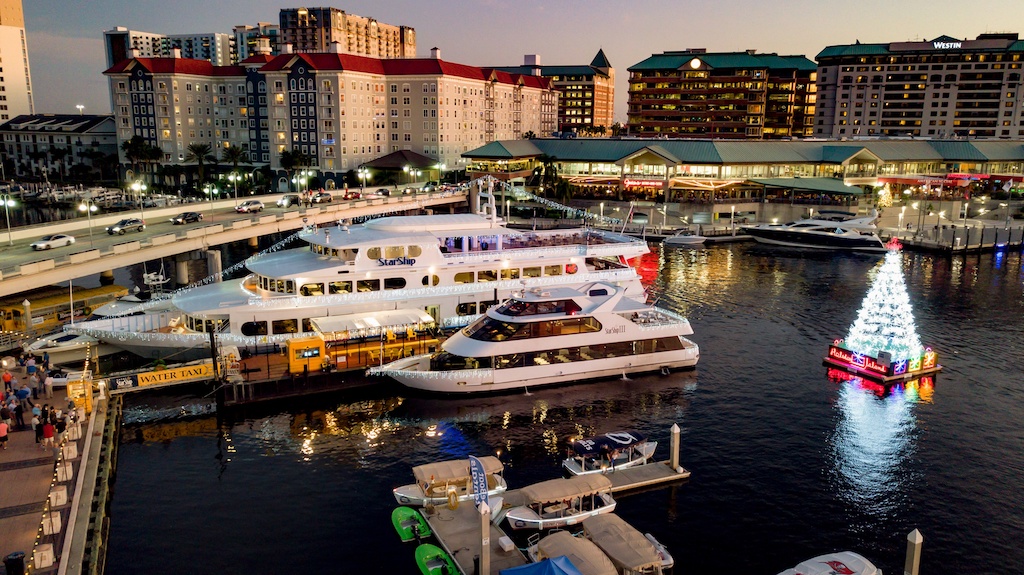 ---
The Vinoy Renaissance St. Petersburg Resort & Golf Club
Looking for an upscale Christmas dining experience in Downtown St. Pete? Enjoy Christmas dinner at Marchand's at the Vinoy Renaissance from 12:30-9:00 p.m. with menu offerings including Scallops, Braised Short Rib, Lamb Shank, Mushroom Pot Roast, along with vegan and vegetarian options.
Call 727-894-1000 for Reservations 
Adults: $70 per person
Children: $23 per child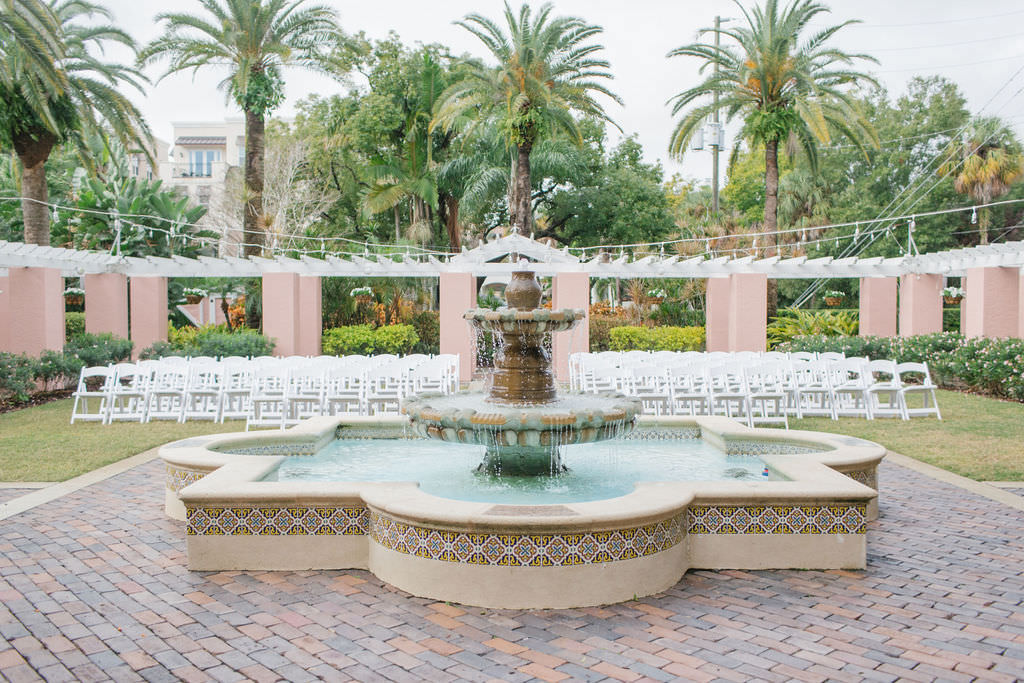 ---
Fenway Hotel 
The holidays are happier at Fenway! Head to Dunedin for a three-course, all-inclusive, family-style feast and dessert social at HEW Parlor & Chophouse. The entree course includes choices of Hand-Carved Chateaubriand of Beef with Tarragon Sherry Demi, Carved Roasted Turkey Breast with Sage & Thyme Pan Gravy, or Pan-Seared Snapper with Citrus Cashew Meunière, with your favorite sides and dessert served in the Caladesi Ballroom.
Call 727-683-5990 for Reservations or via OpenTable: HEW Parlor & Chophouse
Adults: $75, Child 6-13: $25, (Children 5 and under are complimentary)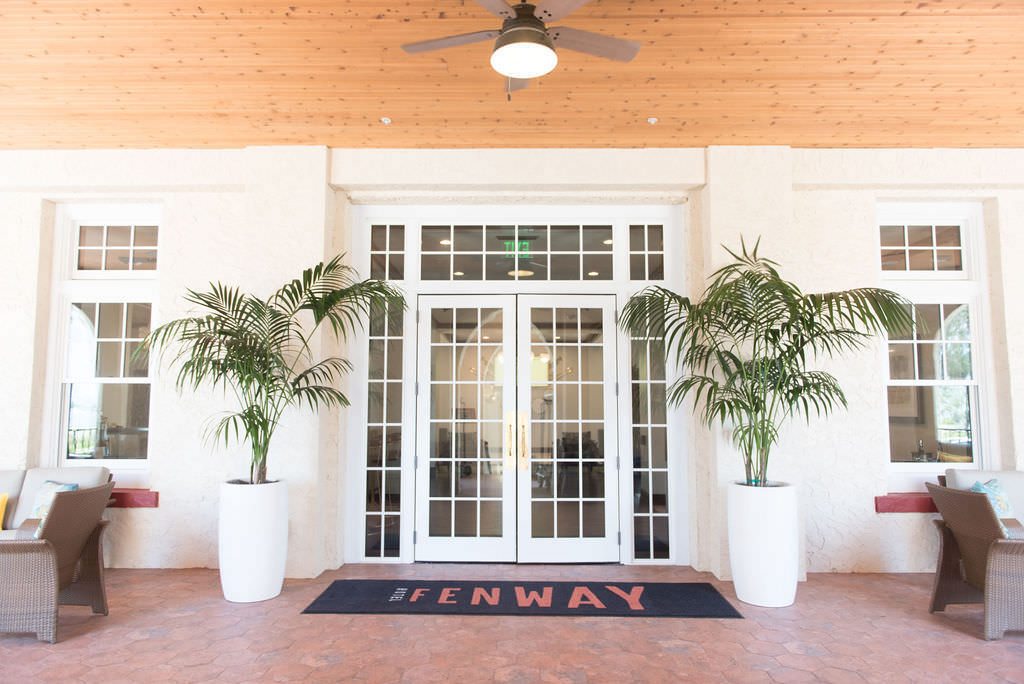 ---
The Epicurean Hotel 
Celebrating Christmas in South Tampa? You'll want to visit the food and wine-themed boutique hotel, The Epicurean, for a Christmas Day feast.
Menu selections include Brick Street Farm's Organic Greens, Roasted Winter Squash with hazelnuts, currants, hearty herbs, Whipped Potato with roasted garlic, crème fraîche, Roasted Asparagus porcini, fried leeks, Rainbow Swiss Chard and cauliflower crema, golden raisin, pignoli, Whole Roasted Branzino with roasted tomato chimichurri.  Stations include Porchetta with chestnuts, herbs, medjool dates, apples calvados game sauce, Linz Prime Rib with horseradish cream, black garlic bordelaise
Call 813-999-8726 for Reservations
Adults: $72, Children: $25 per child (under 12 years)