In my opinion, wedding photography is one of the MOST important aspects of wedding planning, because once your big day comes and goes, it's the pictures that keep your memories alive.
So on top of hiring a professional Tampa Bay wedding photographer (if you ever want to make your wedding planner, venue coordinator, or florist cringe, tell them "your friend" is photographing your wedding, but that's a whole other advice post), you need to understand how long to book him or her so that the moments that mean the most are captured forever.
I'm thrilled that Lisa, owner of Lisa Otto Photography, has provided Marry Me Tampa Bay with this great insight on how many shooting hours you need on your wedding day! -Anna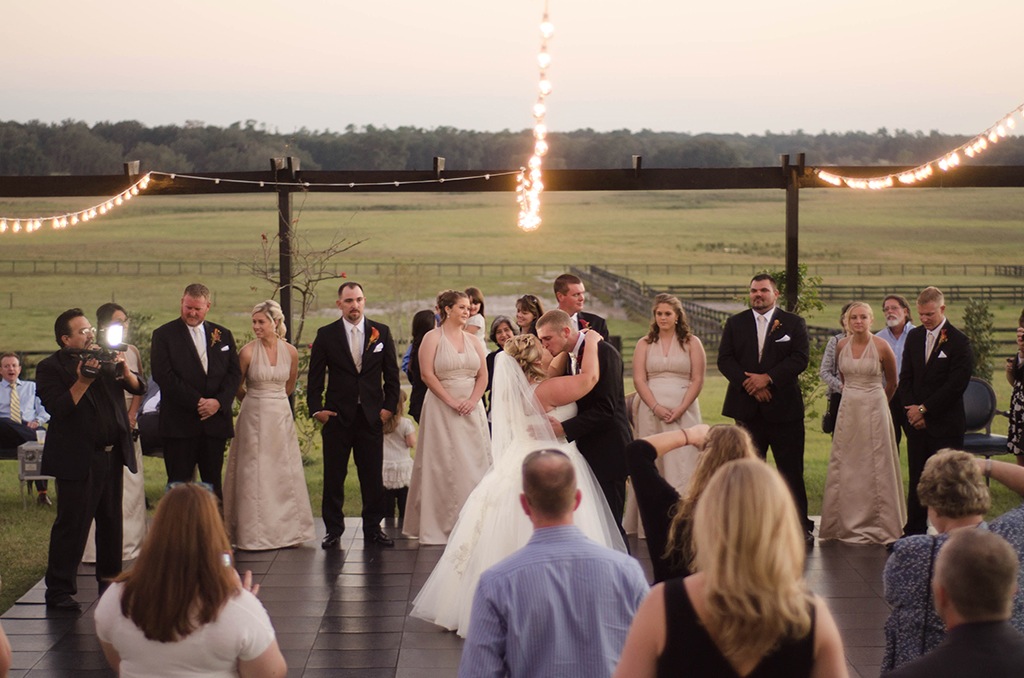 Photo by Lisa Otto Photography
The single most thing told to me when a client emails me regarding their wedding day is, "but I only need you there for a couple of hours coverage!"
So let's break this down a bit because usually after I hear/read that, it's followed with, "I need to make sure you're there for when my mom walks in after I get my dress on…" or "I only need you for 3-4 hours, but I want getting ready pictures, and I need to make sure you're there for the cake cutting…." See where this is going? Good, so let's break this down.
Your wedding day is a chapter of your life. Everything that happens on your wedding day is a part of your story and should be told, so why have Cliff Notes to your story? After all, it only happens once, right? Or at least hopefully.
Most Tampa Bay wedding photographers have a specific amount of wedding day coverage for you to choose from, but it's important that you sit back and think about how you want your story told.
Here are a few things you need to keep in mind when thinking about your wedding day coverage.
Do you want prep/getting ready images?
Probably one of my favorite times is when the bride is getting ready. It's a little chaotic, a little surreal and emotions are usually at an all time high. The anticipation is building and you can see it in the bride's eyes, even  those of the bridesmaids. You should figure in no less than an hour for this time.
Do you want an overall of the prep? If so, your photographer would need to be there at least an hour and a half before you get ready to head to the ceremony. The last one to get dressed would be you, so we [photographers] need to make sure that we get all of your dress, shoes, jewelry and accessory photos before you get into your dress.
Also, keep in mind where you are getting ready. If you are getting ready at home and then heading to the ceremony site, you'll want to make sure that you calculate travel time into that. As much as we  would love to not have to calculate that into your wedding day coverage, we have to.
Getting Ready Coverage: 1-2 hours + travel time if needed

Photo by Lisa Otto Photography
How long is your ceremony?
While you may not think this would make that big of a difference, your photographer needs to know.
If you're having a civil ceremony, most will last no longer than 20-30 minutes, but if you're having a traditional (or even religious) ceremony, some may last an hour to an hour and a half. That takes up a good portion of your wedding day coverage if you only opted for 6 hours of coverage. When you contact your photographer, this should be something that is discussed during your consult.
Another thing to take into consideration is how many you are having in your wedding party? While your actual ceremony may only be 20 minutes, having four, five or six on each side of the wedding party standing up for you takes time to walk down the aisle.
If you are having a wedding party of at least 10 or more, add in about another 10 minutes or so to your ceremony time. I mean after all, they do have to walk down the aisle, and they will begin that at your ceremony start time.
Ceremony Coverge: 1-2 hours

Photo by Lisa Otto Photography
Are you having your reception at a different location than the ceremony?
While you may not think this is something to think about, you need to. If there is travel time between the ceremony and reception sites, that's something you need to take into account.
If the ceremony and reception are in different places, your photographer needs time to get to your reception, plus get all the amazing details that you've poured your heart and soul into. Be sure to add in at least an extra 30-45 minutes for that.
Between the ceremony and reception is also when most wedding photographers will do family formals and bridals/bridal party, so this could take anywhere from 45 minutes to an hour depending on family formals and size of your bridal party.
Portrait & Decor Coverage: 1-2 hours + travel time if needed
How much of the wedding reception do you want covered?
Obviously you want to have your grand entrance, first dances, cake cutting and all the important things covered at your reception. I mean these are still things that are a part of your story (especially the toasts, can't forget the toasts), so you want to make sure that your photographer is there to cover these.
Nothing is worse than realizing that your photographer is getting ready to leave because you only opted for 4-5 hours of coverage, and you still haven't cut the cake.
Now think about dinner, since your cake cutting, garter/bouquet toss will happen after everyone eats. Are you having a served dinner, buffet, finger foods, etc.? This will depend on how long dinner will be (average 30-45 minutes) It's also a great time, depending on the outside light, to grab a few bridal portraits once you are done eating, so you can let your guests finishing dining.
Reception Coverage: 2-3 hours

 Photo by Lisa Otto Photography
Complete Wedding Day Coverage: approx. 8 hours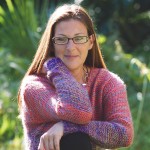 Lisa Otto is a destination and international photographer based in Tampa, Fl. Her couples are more of the fun, the bold and the bad*** (you can fill in the blank)! She wants her couples to have fun and not stress about their day. She has five kids, three of them being 4-legged and get more social media time then the 2-legged kids do. Website Facebook Twitter Instagram
Featured Weddings on Marry Me Tampa Bay