Rocking H Ranch Wedding Lakeland, Fl – Rustic Wedding
Stephanie and Kyle's Love Story:
We met through mutual friends on New Year's Eve 2011. We began dating and spent almost every day together from that day forward.
Kyle proposed on December 15, 2012, at home with just the two of us, which was perfect and just our style. I was stunned and over the moon happy!
The Lakeland couple held a hometown wedding at rustic wedding venue Rocking H Ranch.
"Rocking H Ranch was the only venue we saw, and we knew it was perfect for us!" Stephanie gushed. "It was beautiful, well maintained and the owner Angela was fantastic. We felt right at home, so we knew it was perfect."
MORE: ROCKING H RANCH WEDDINGS
Complementing the natural beauty of their wedding venue, the bride and groom selected a natural theme for their white, green and brown outdoor wedding.
"We wanted a very laid back, natural wedding. We incorporated wood rounds on the tables for centerpieces and chose flowers that were in season," Stephanie explained. "We also had a campfire with marshmallows, chocolate and graham crackers for guests to make S'mores, as well as a hayride for the children, cotton candy champagne toast and awesome photo frame wall for our guests to take fun pictures."
Looking back, the bride said her most memorable moment was during her outdoor wedding ceremony.
"Walking down the aisle to the sound of bagpipes playing and seeing my husband waiting for me will forever remain in my memory," Stephanie reminisced.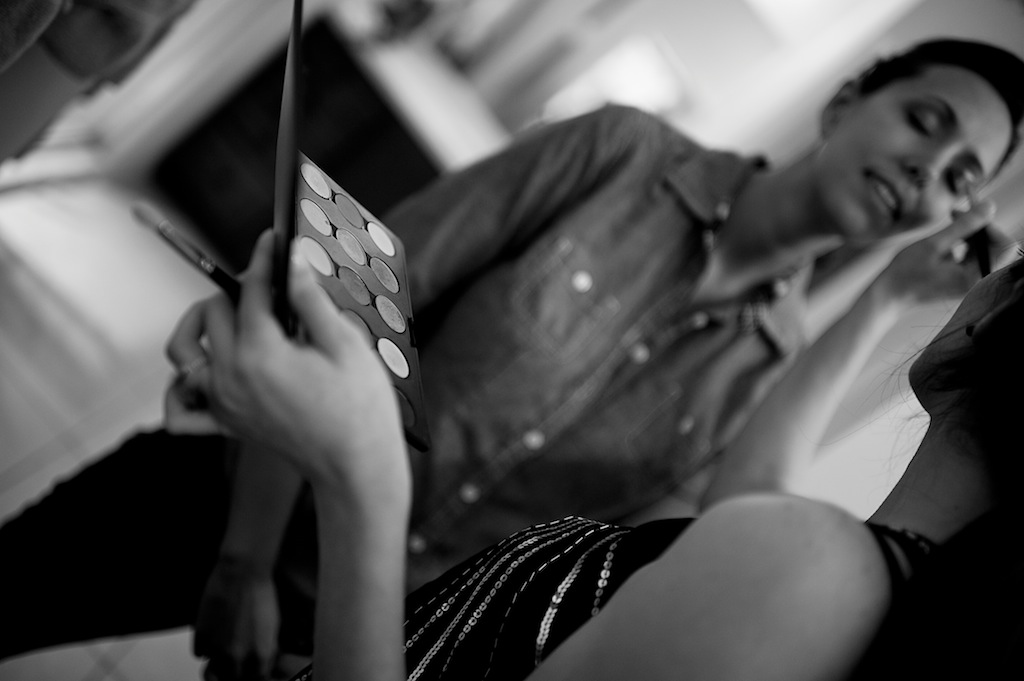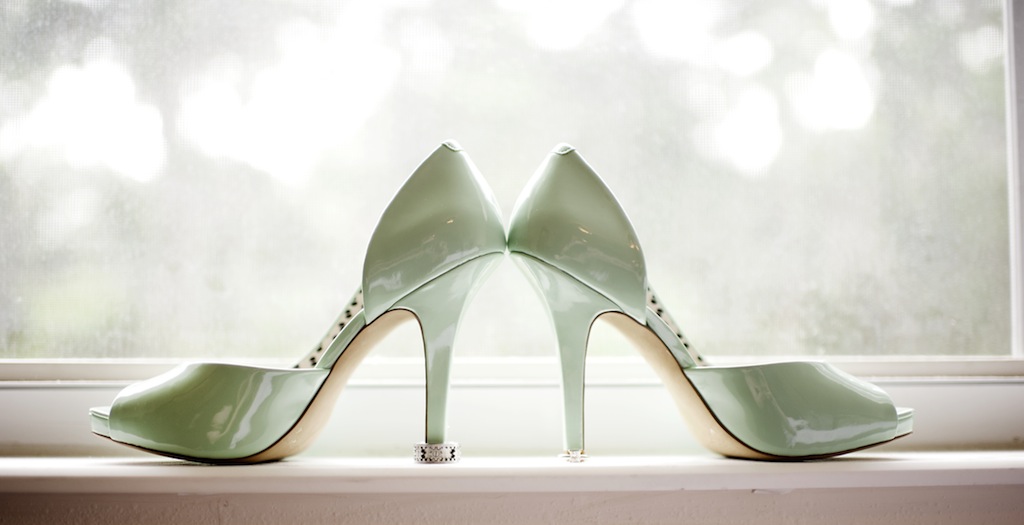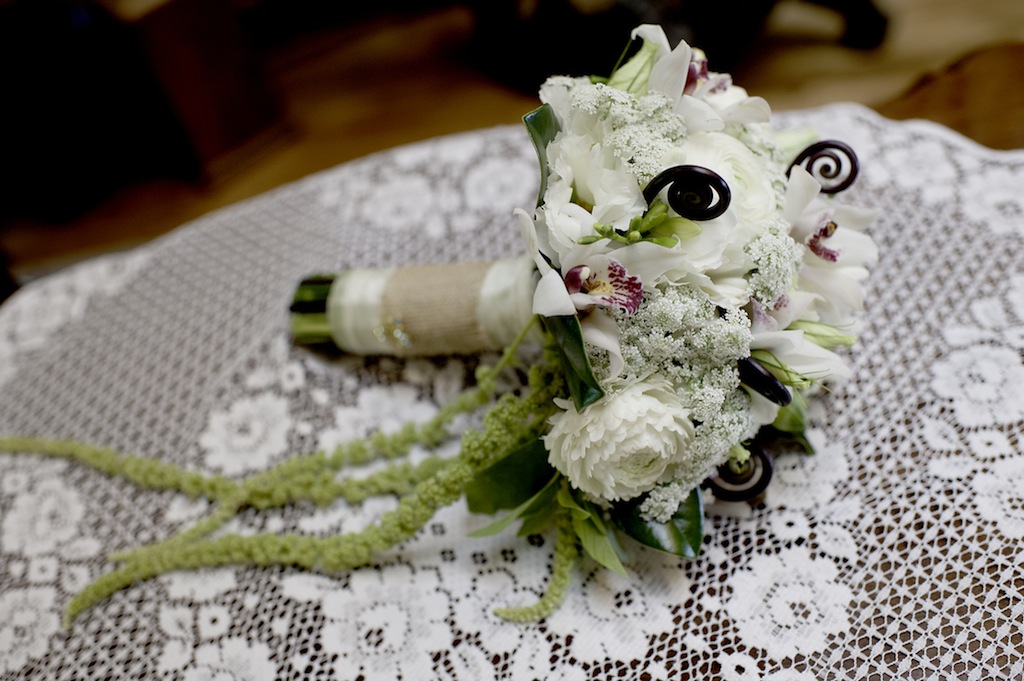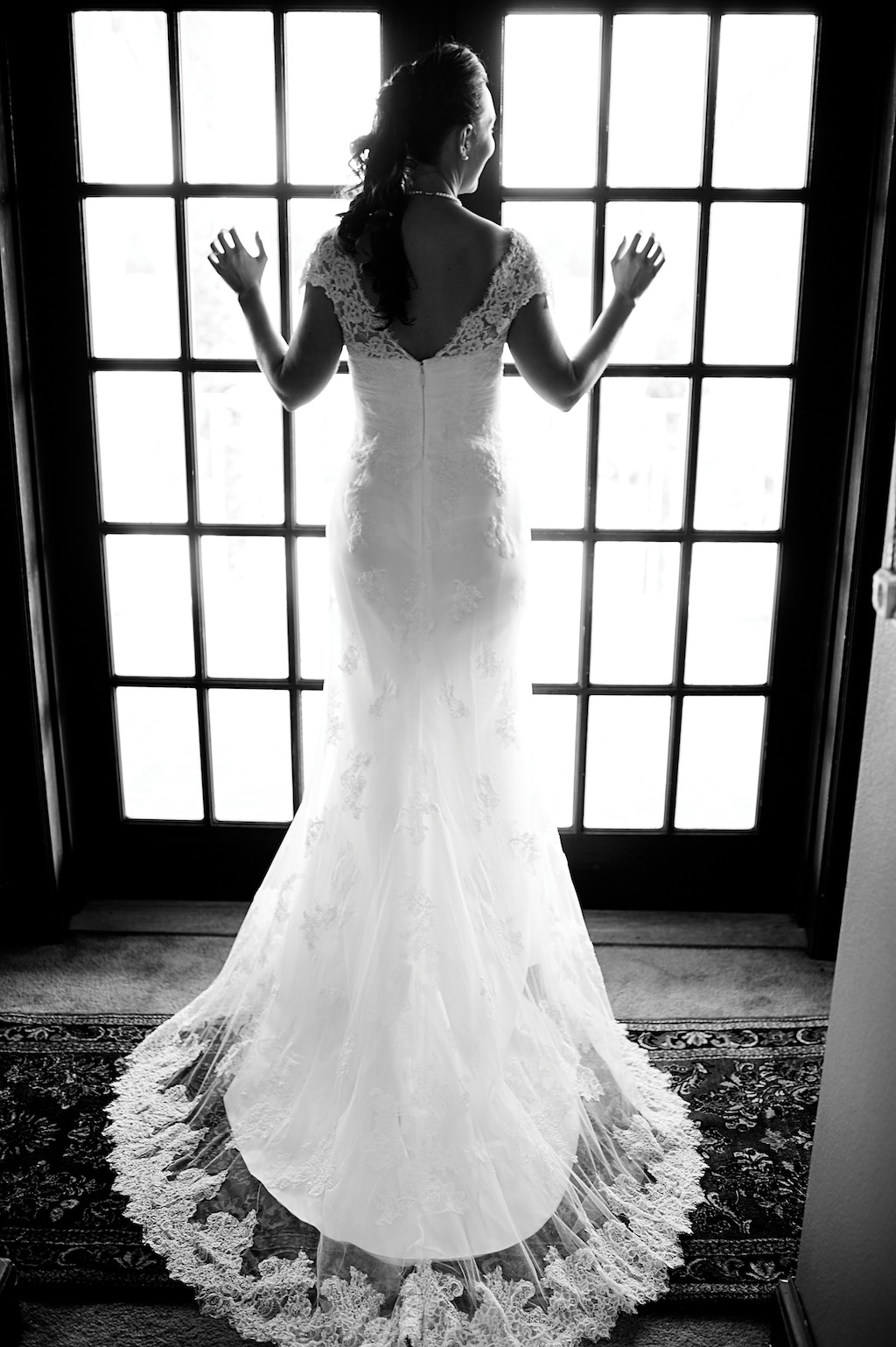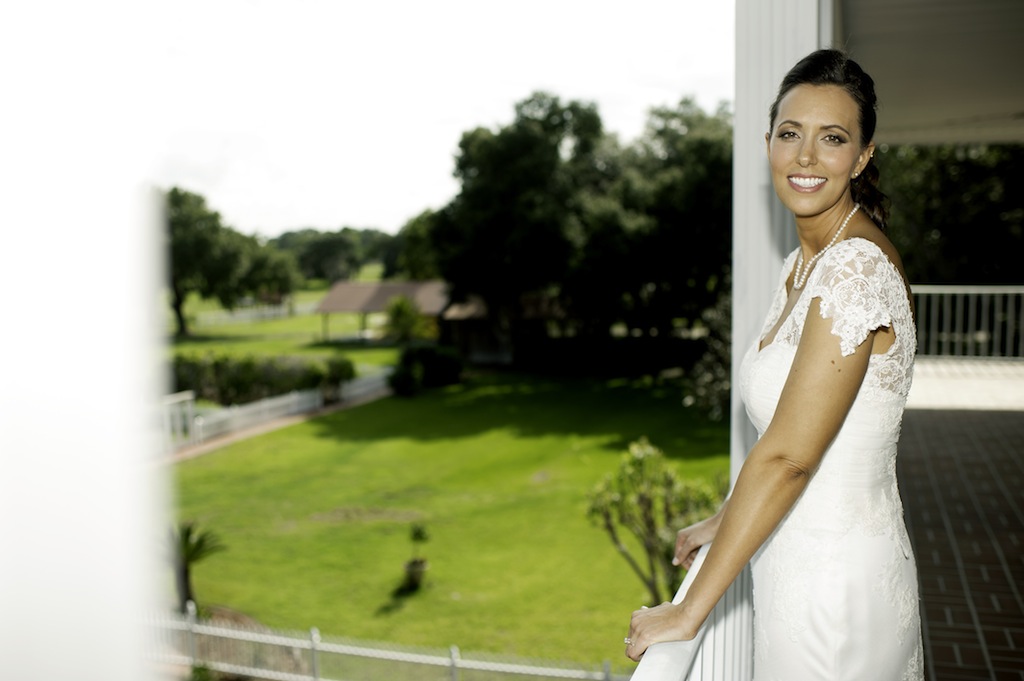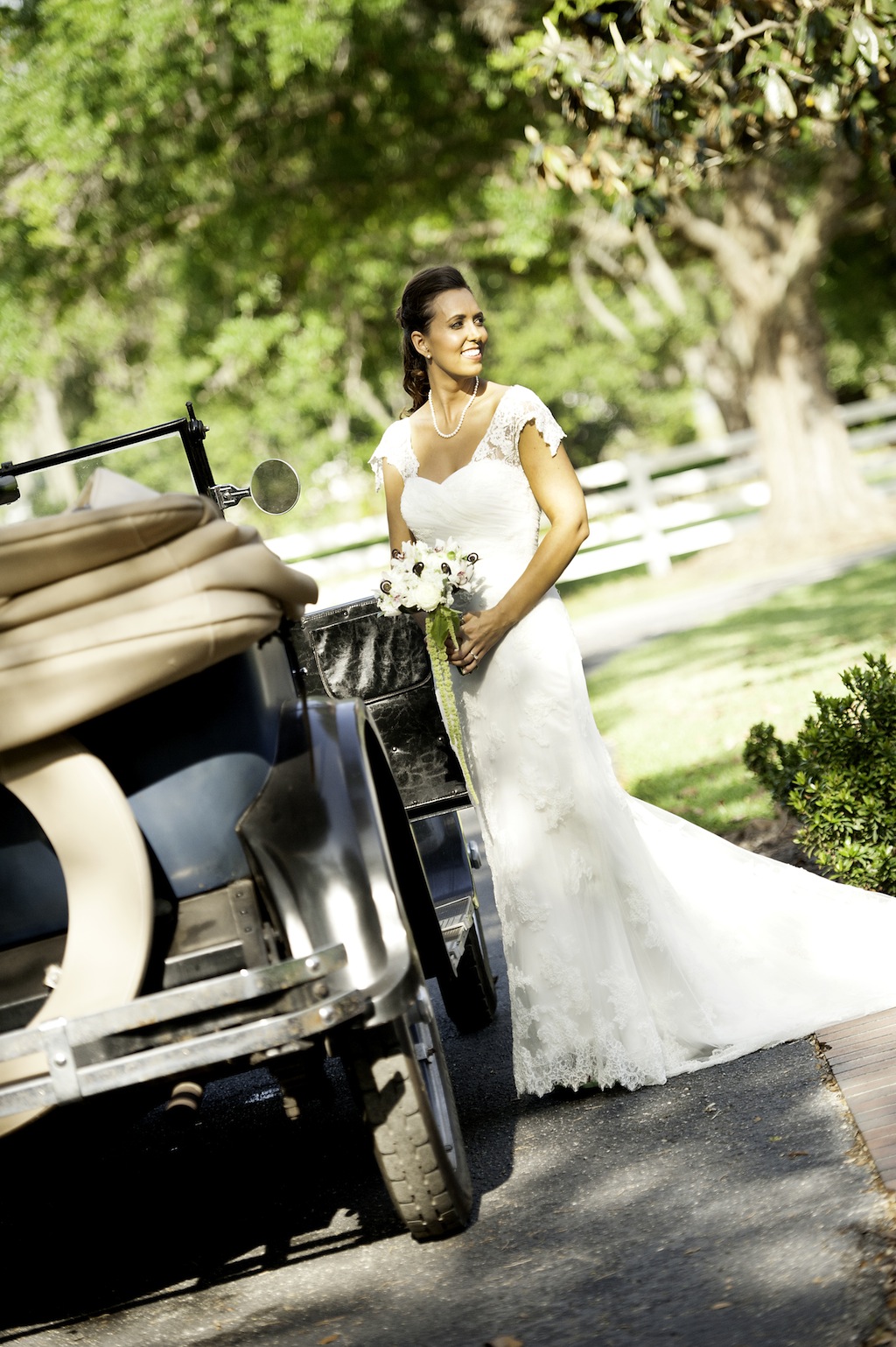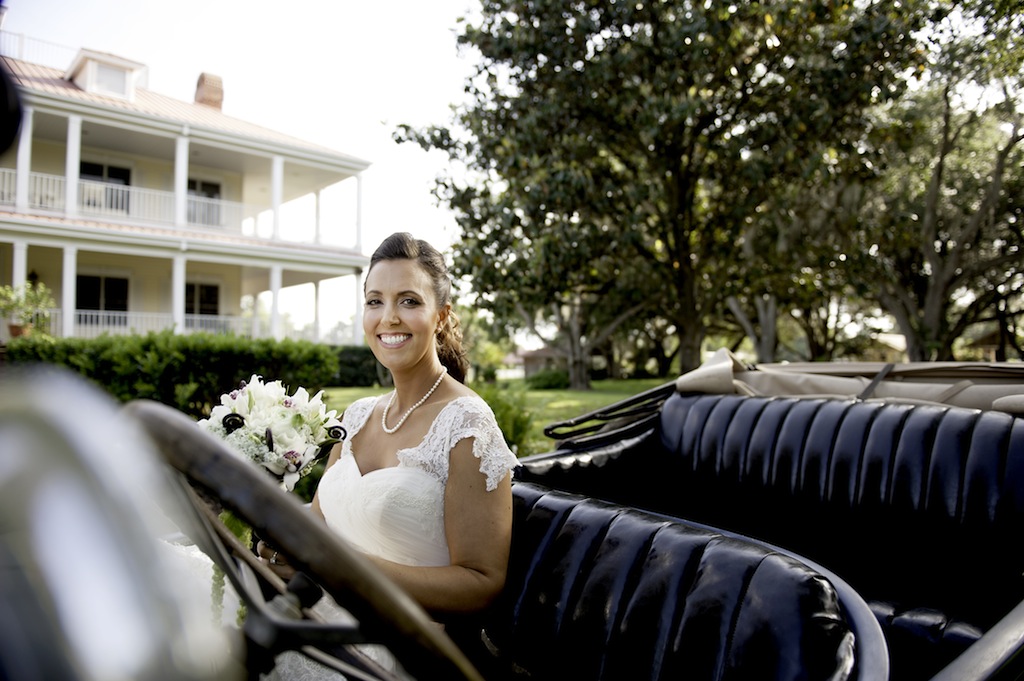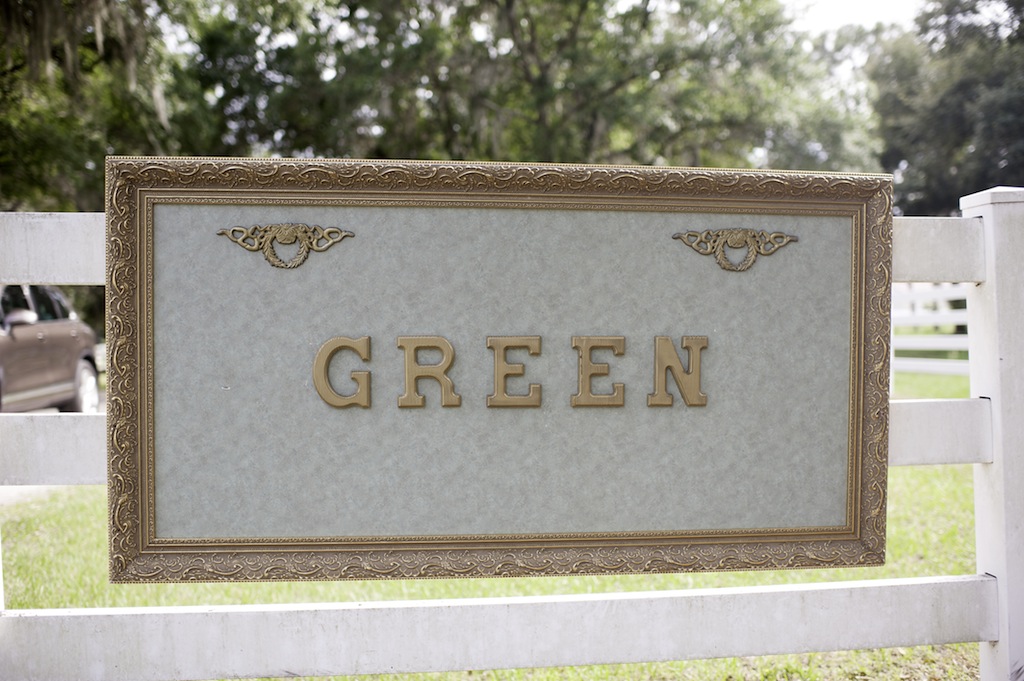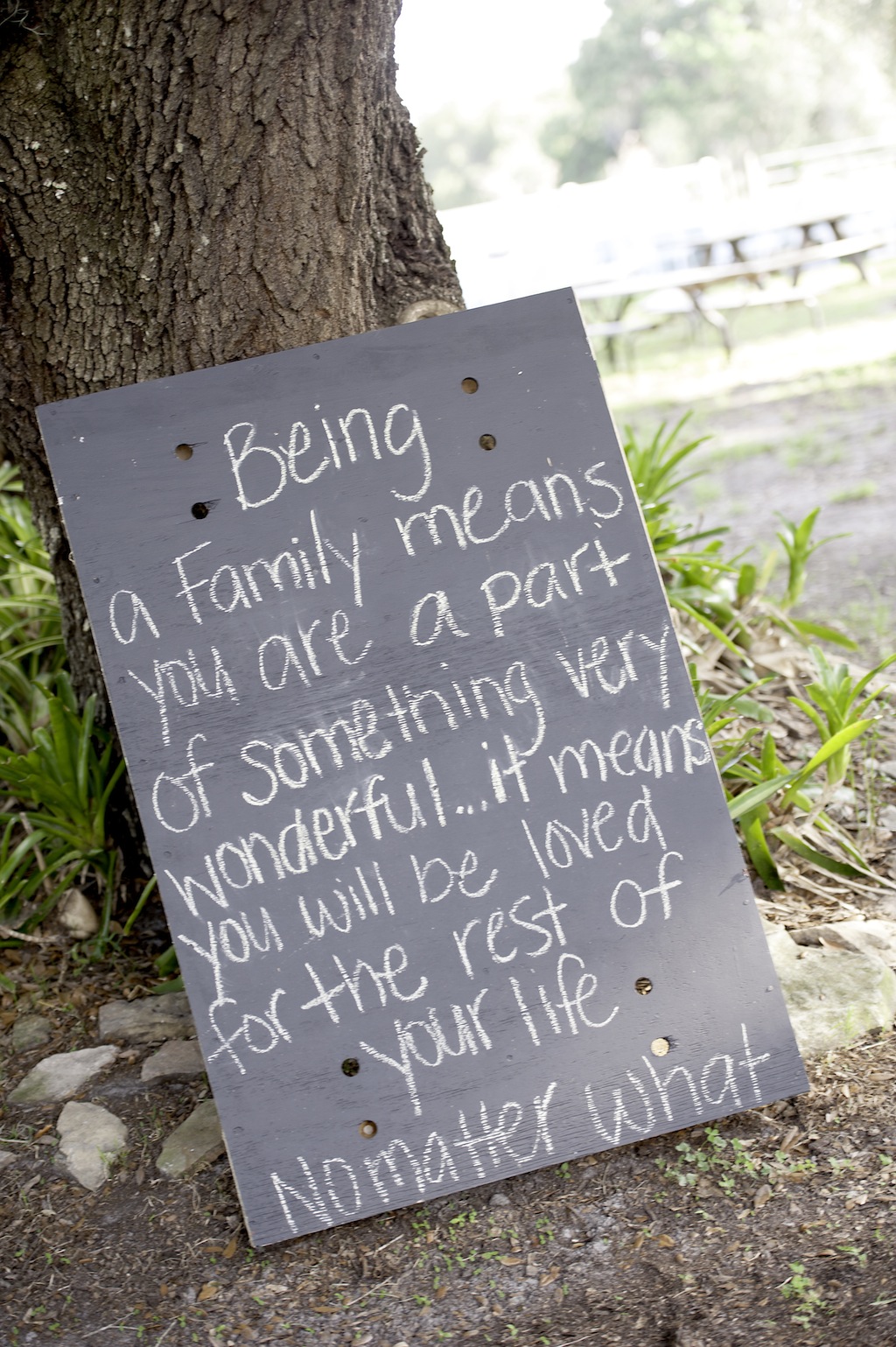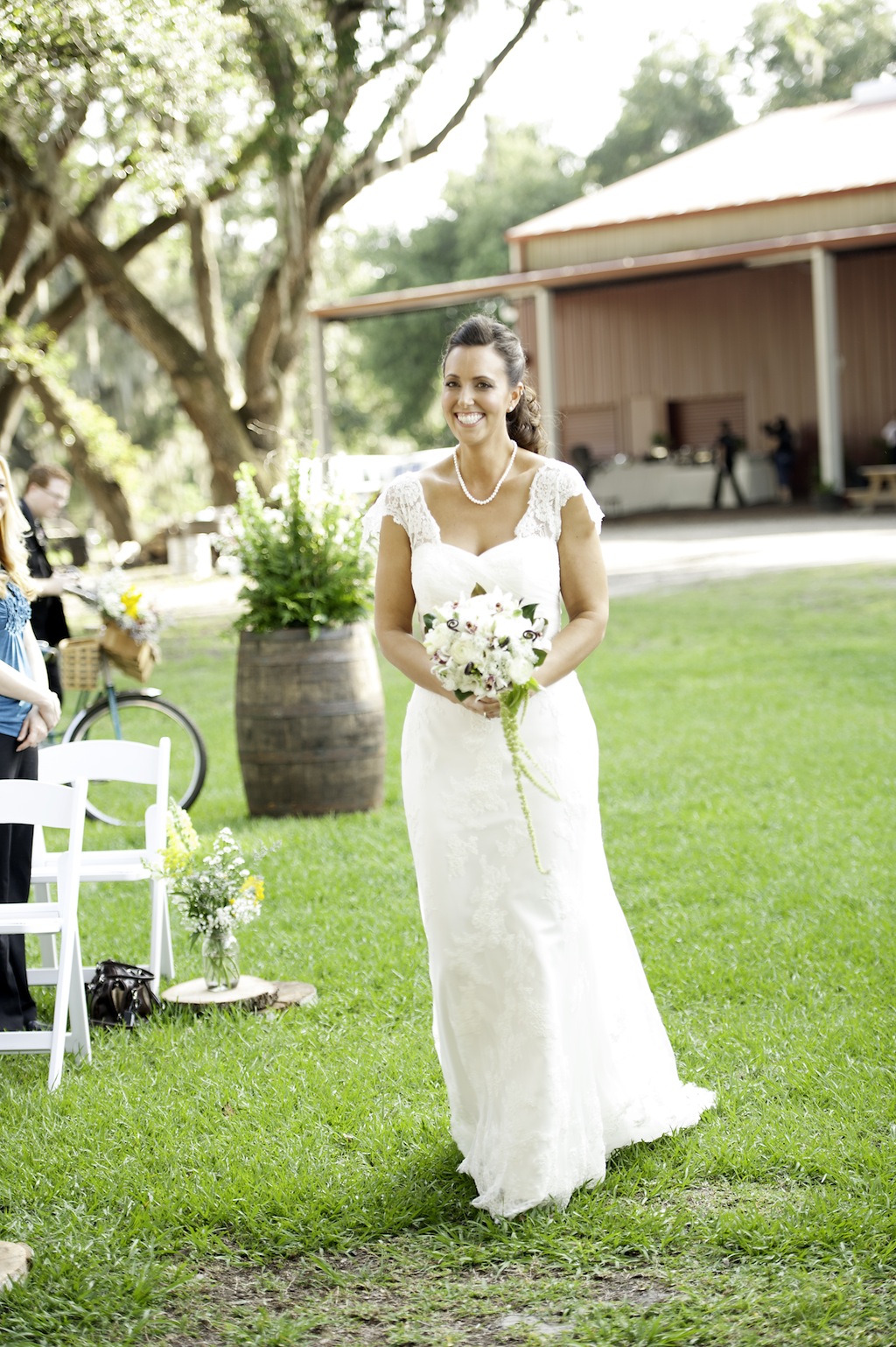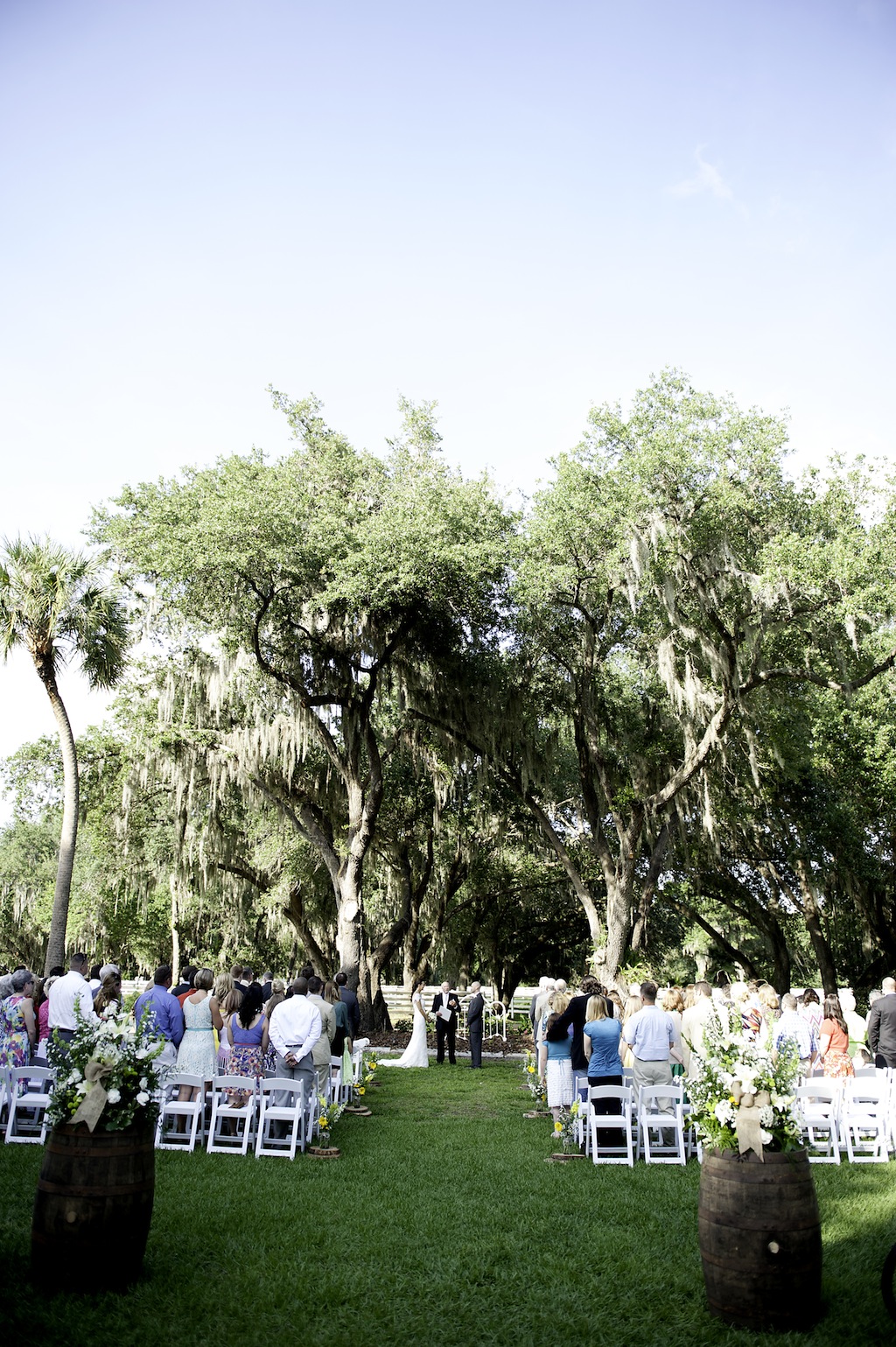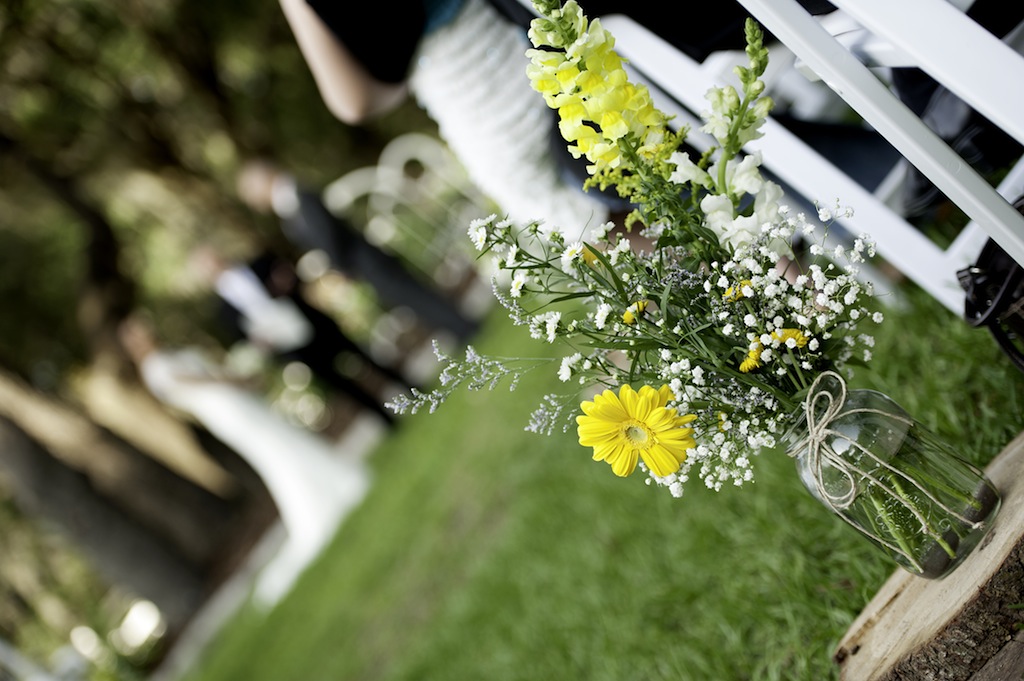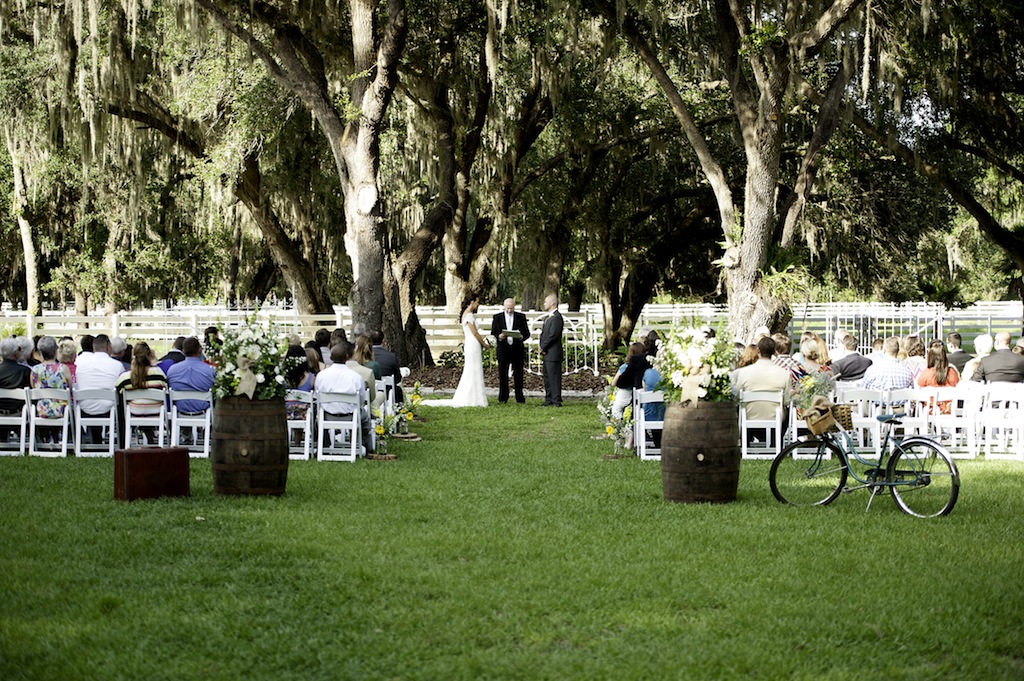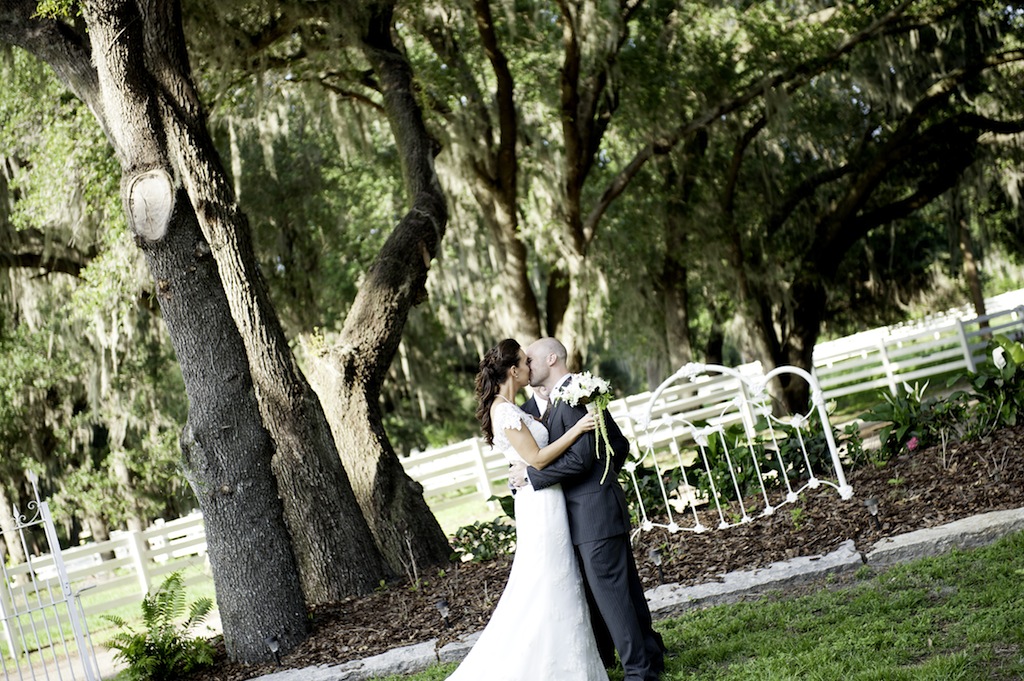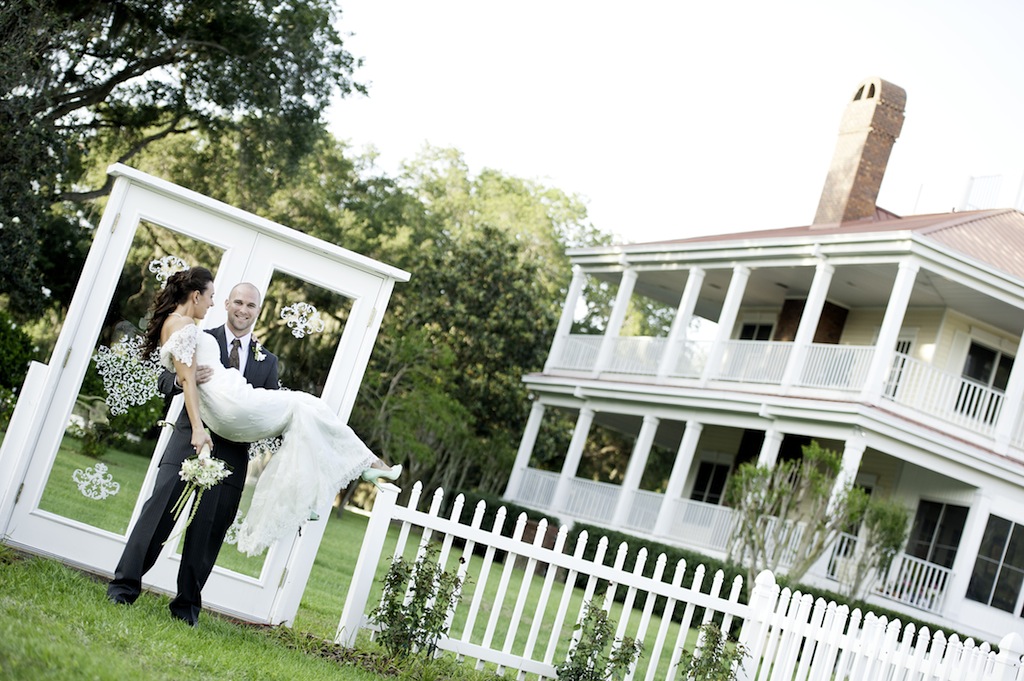 "Rocking H Ranch was the only venue we saw, and we knew it was perfect for us! We just loved all the natural beauty that added to the ambiance of our celebration." – The Bride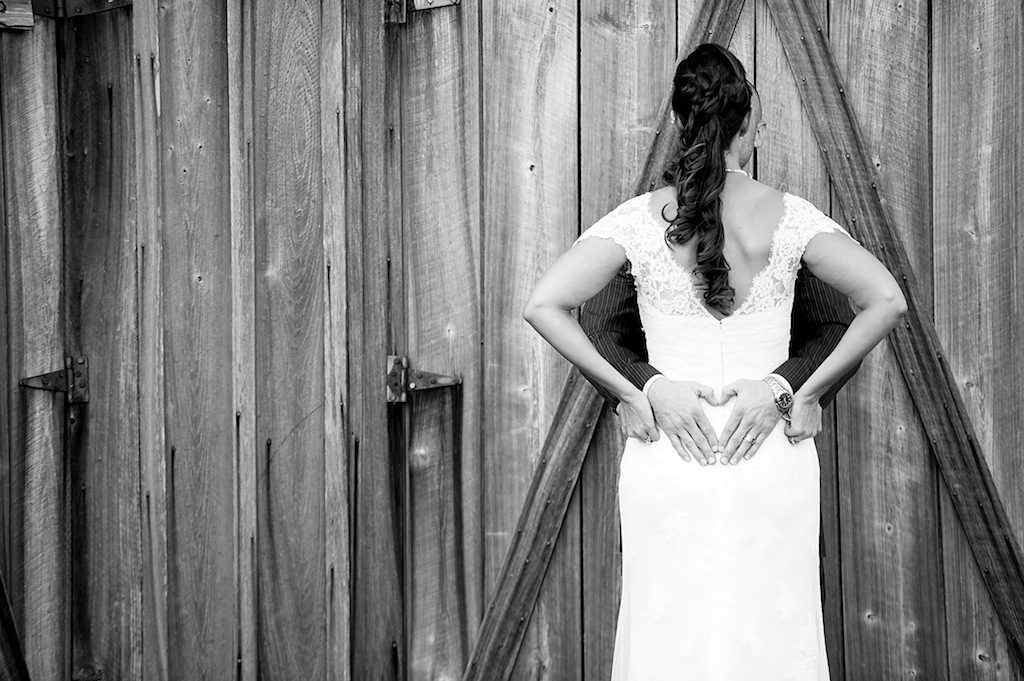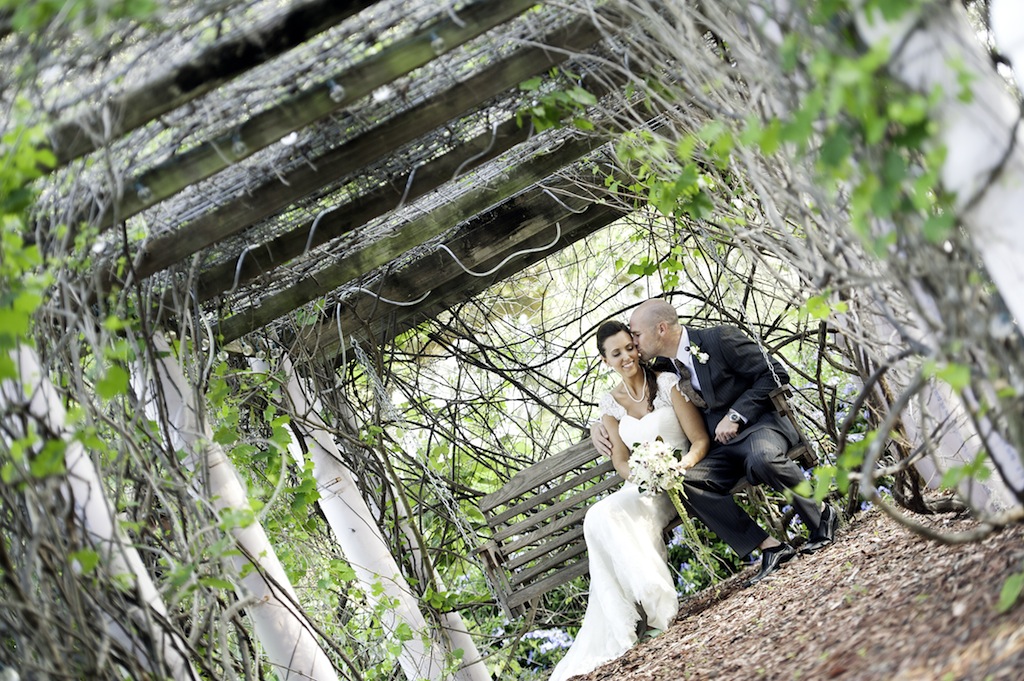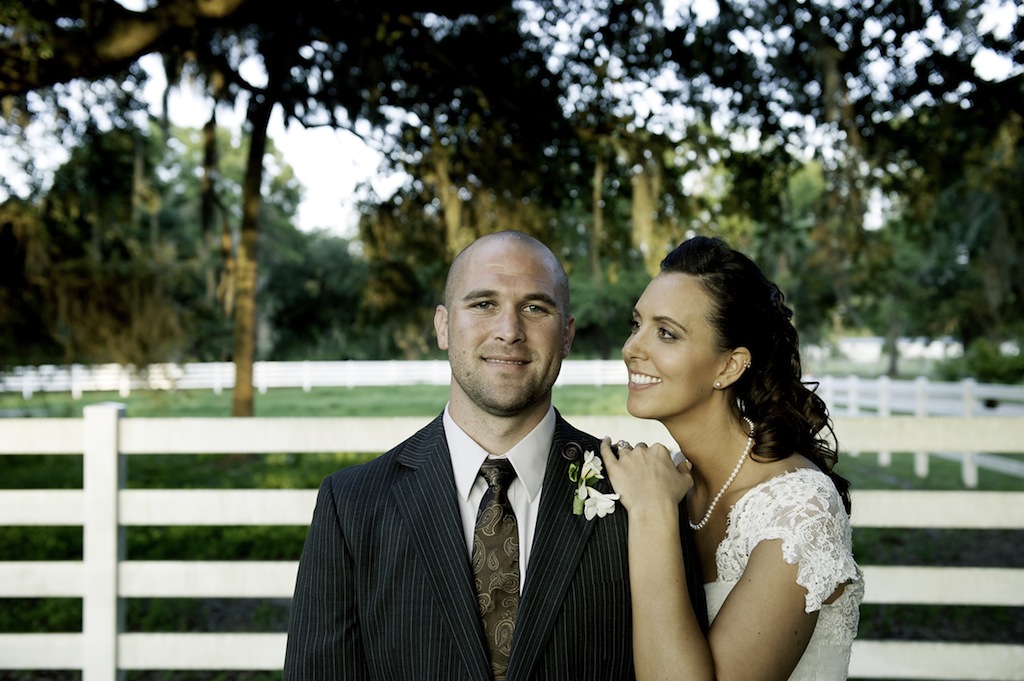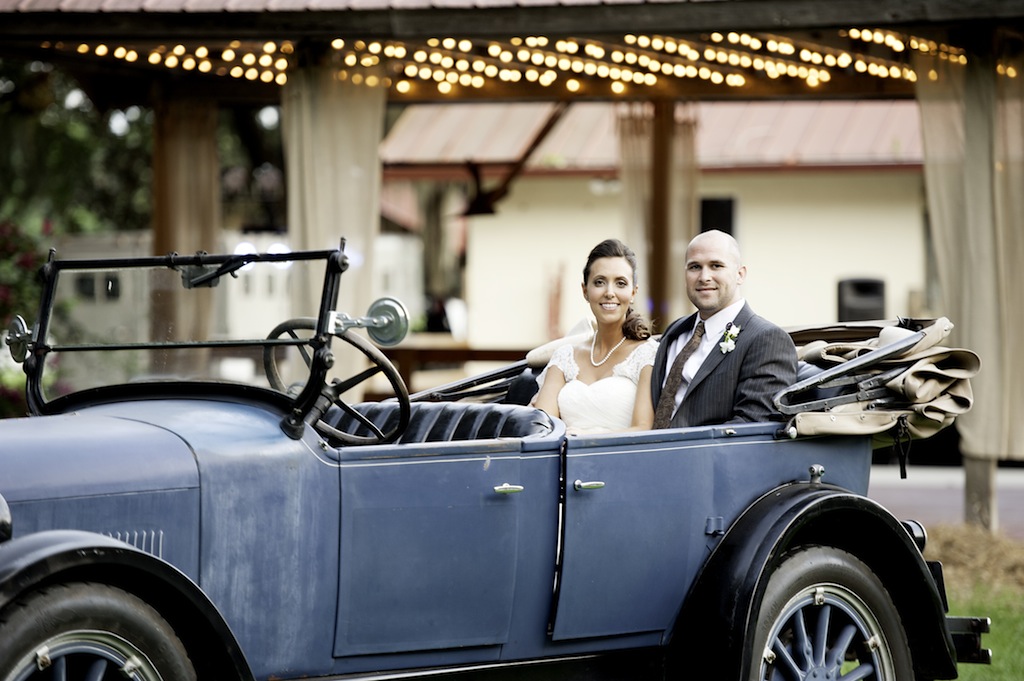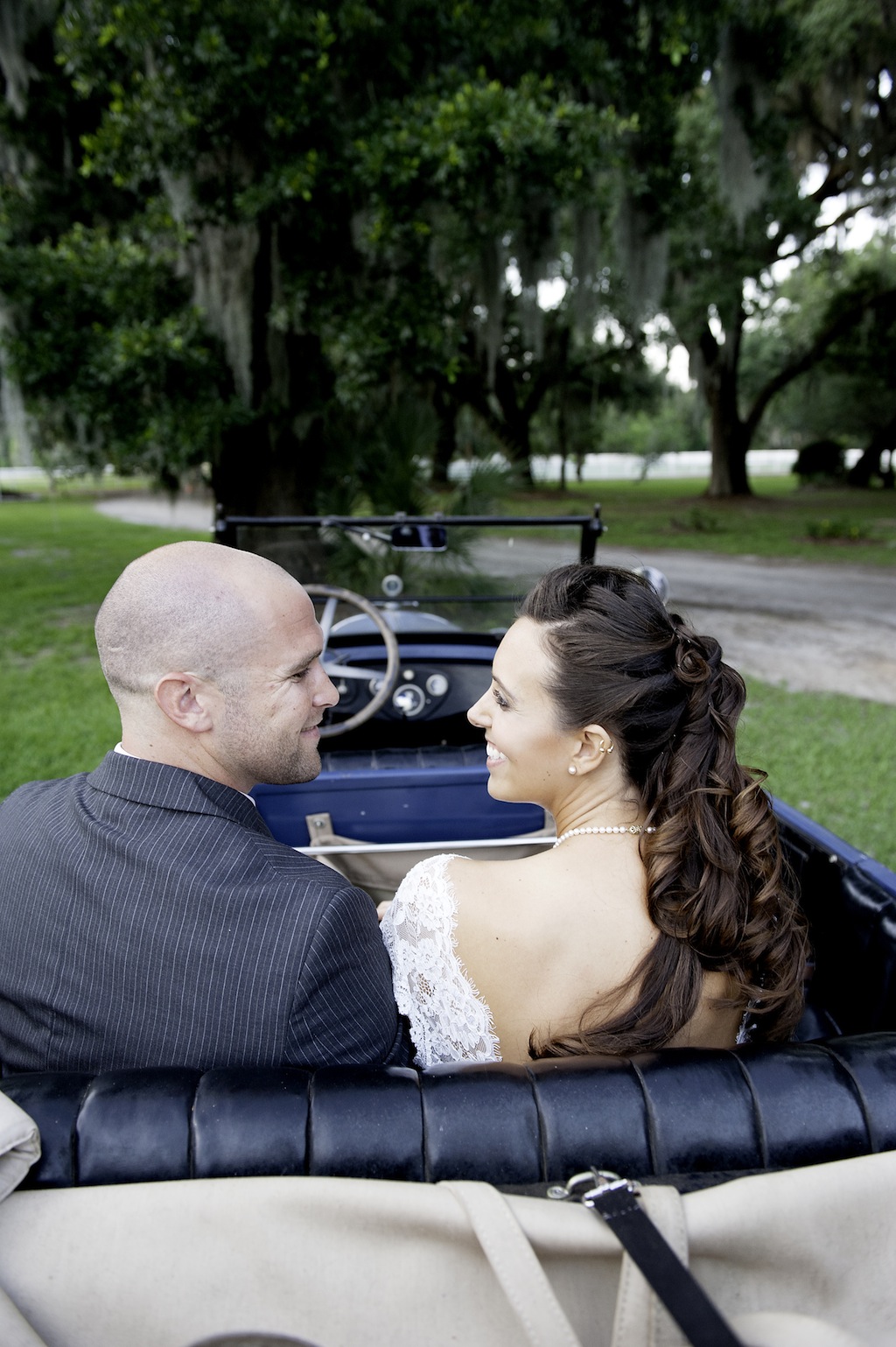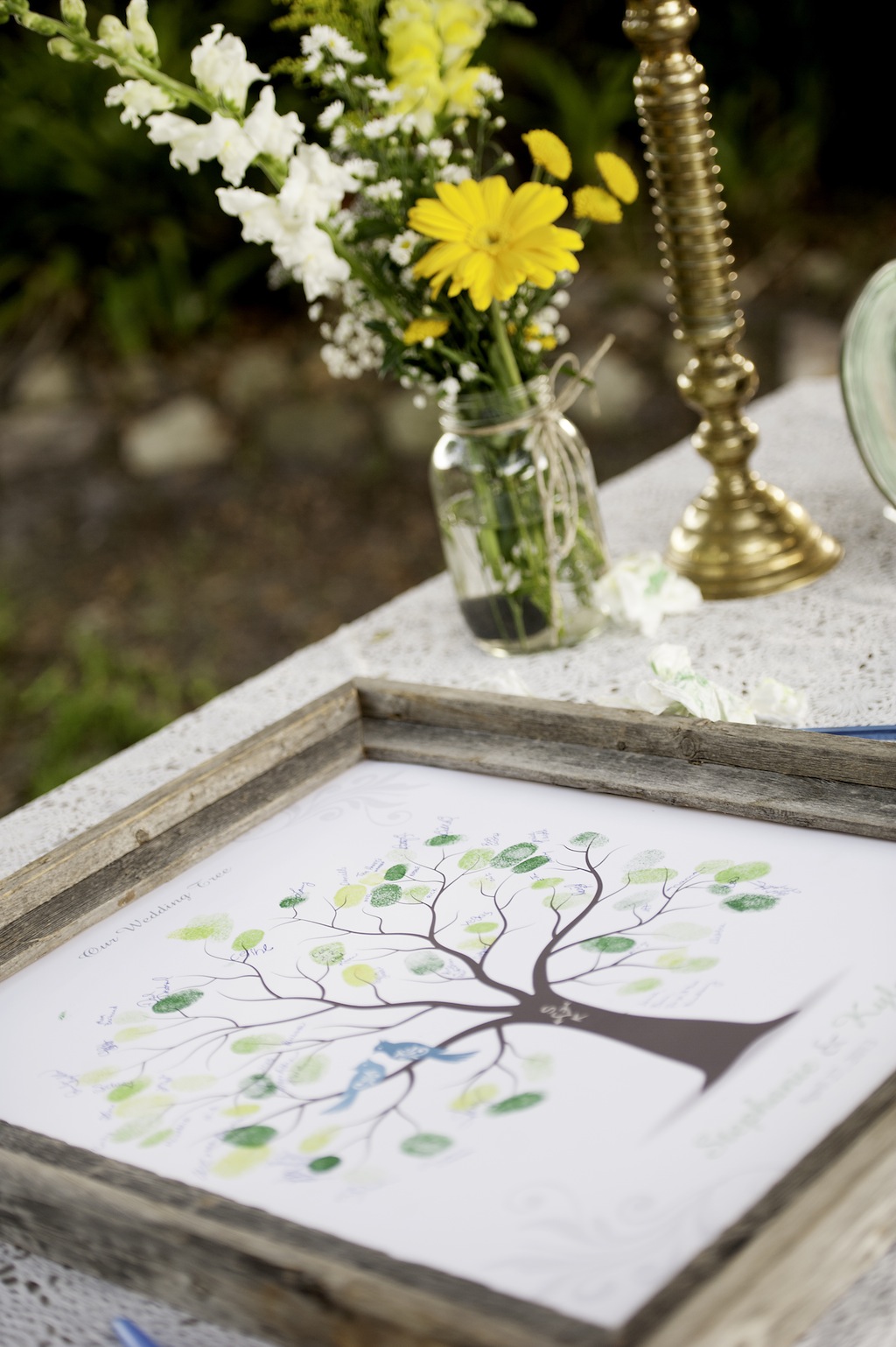 "Instead of a guest book, we had our guests put their thumbs on a green ink pad and add their thumbprint to a tree as the leaves. Now, we have a very special tree with all of our guest thumbprints and names hung in our house."  – The Bride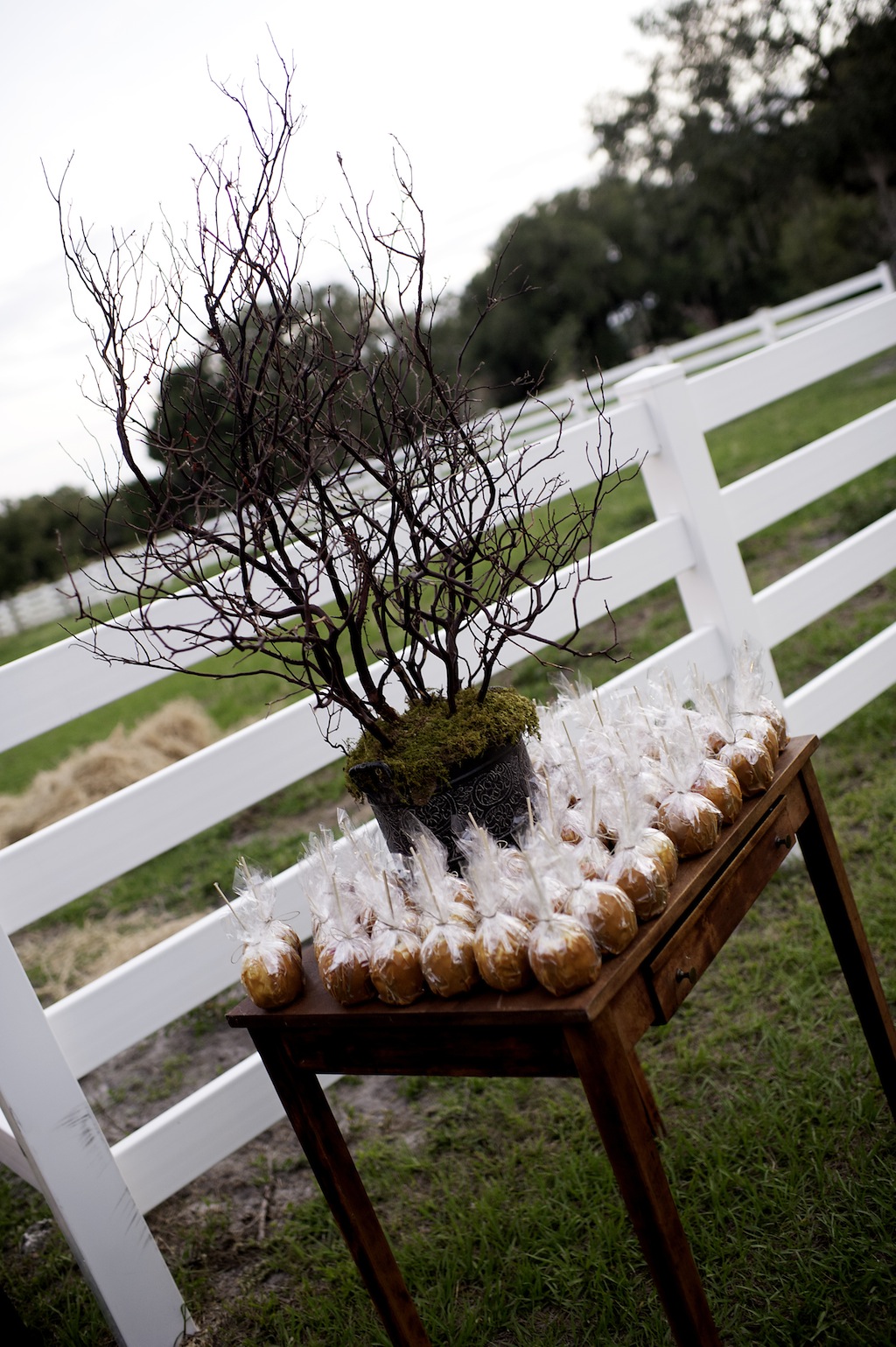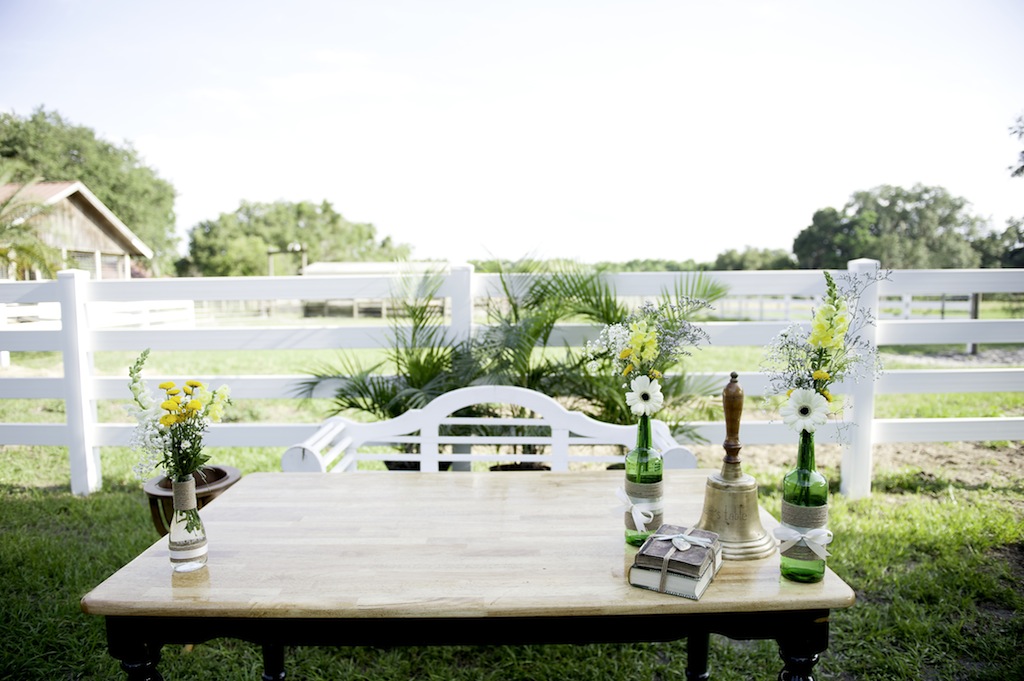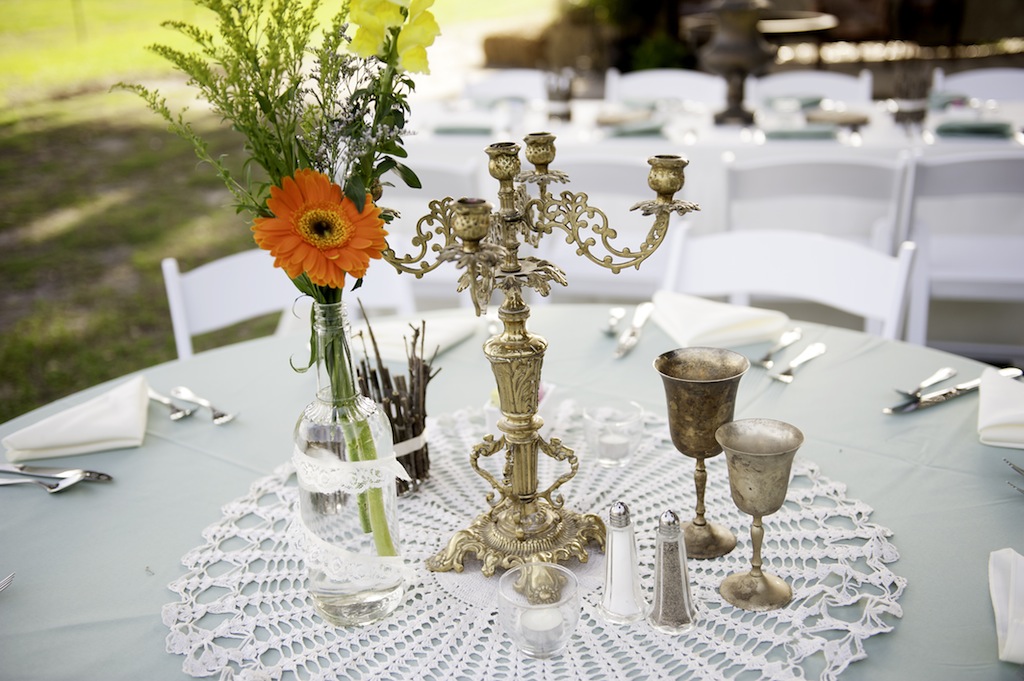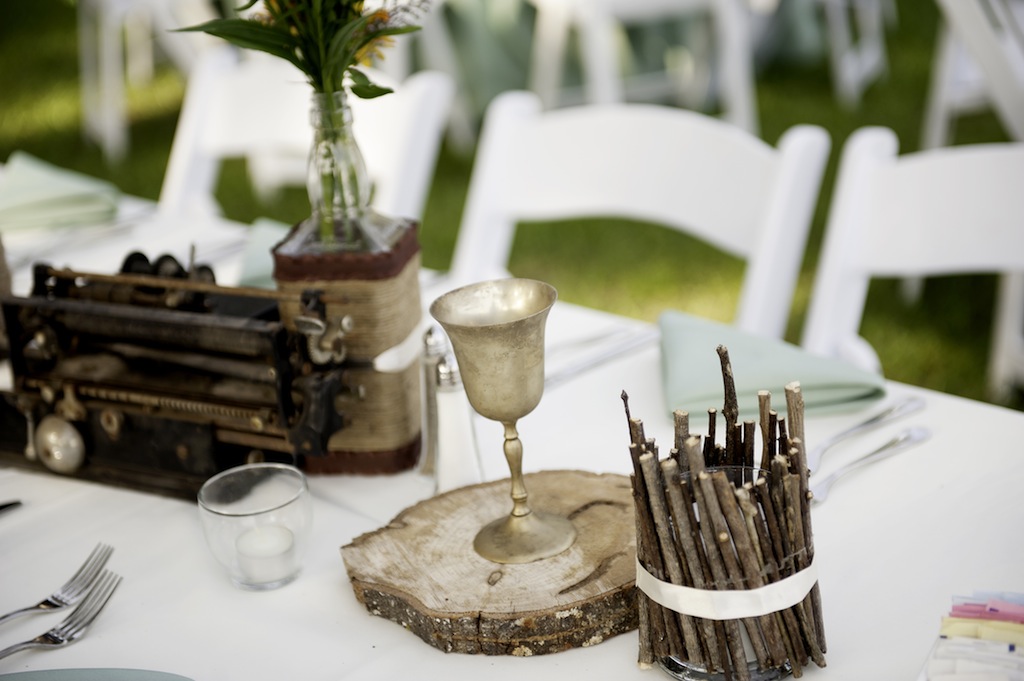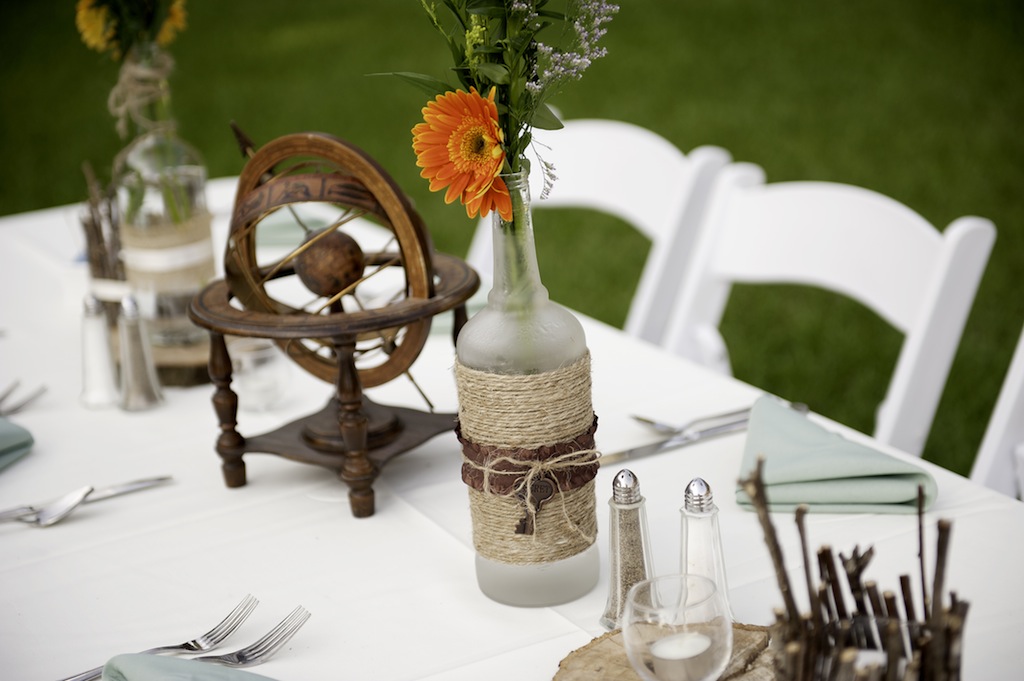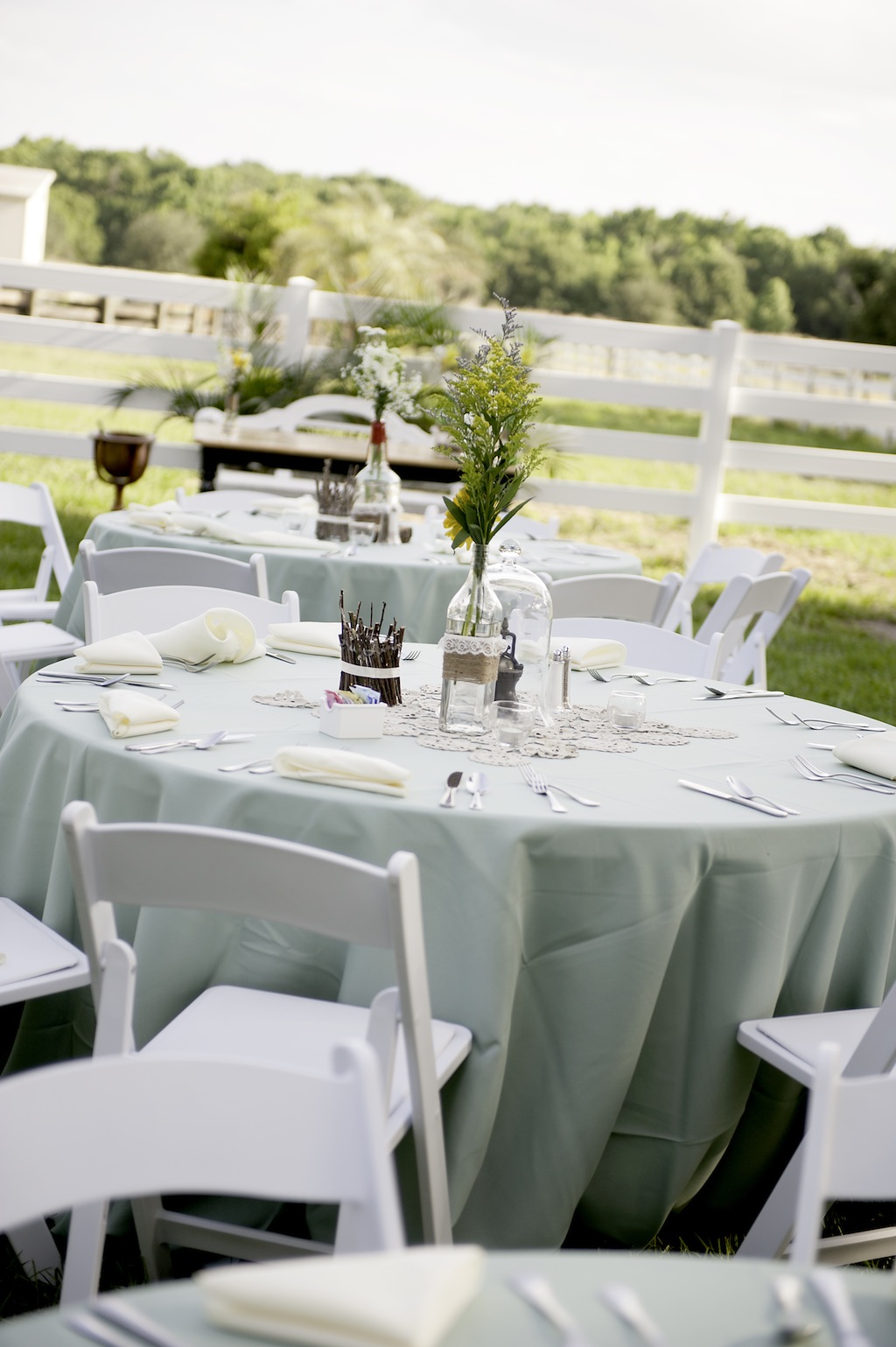 "Shana Bennett, our wedding planner, from My Heartstring Wedding & Event Planning was absolutely fantastic!" – The Bride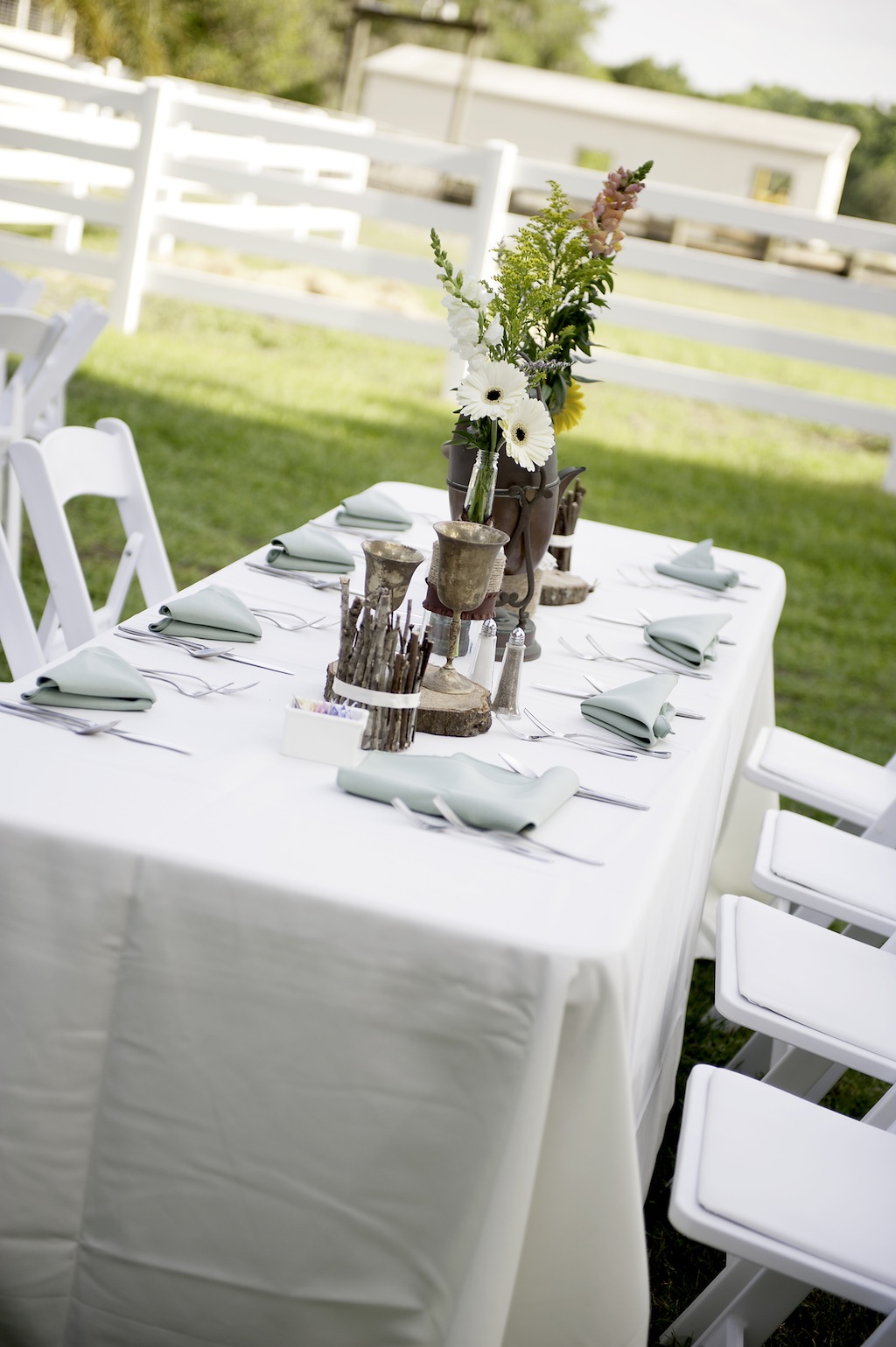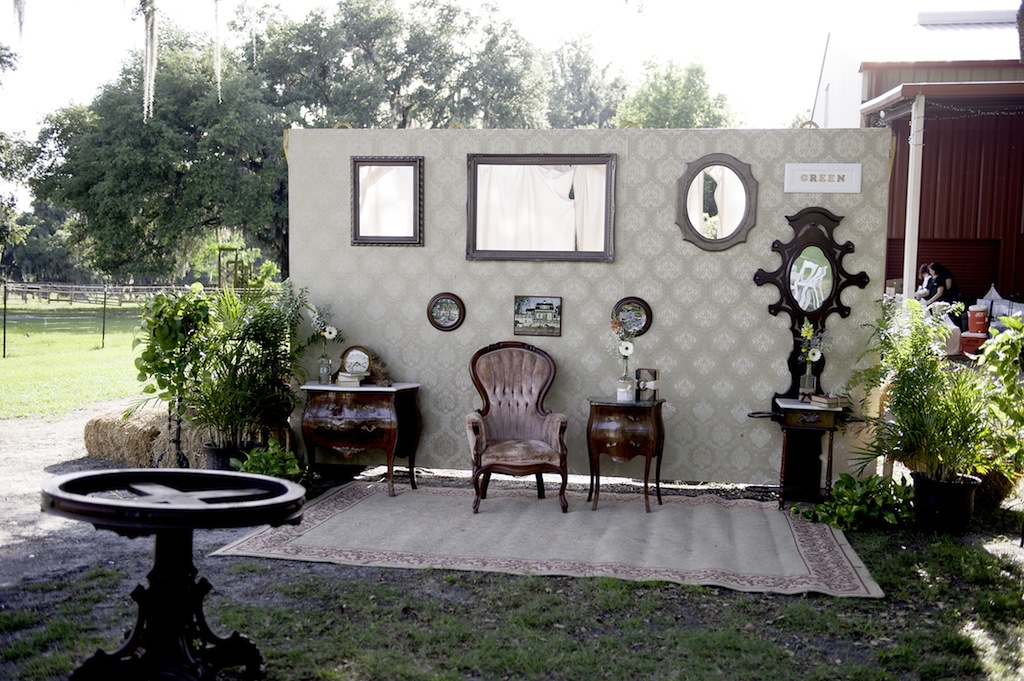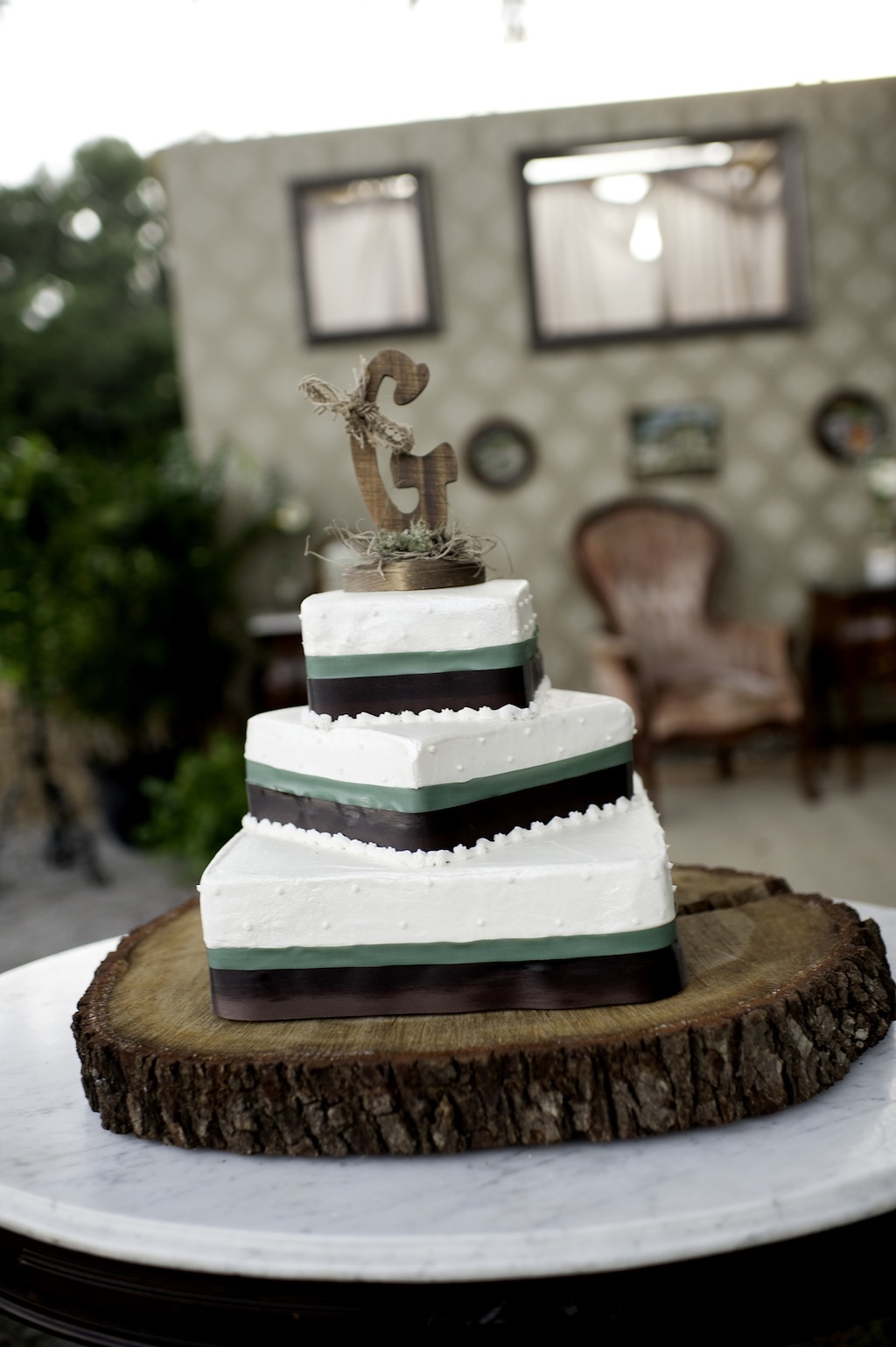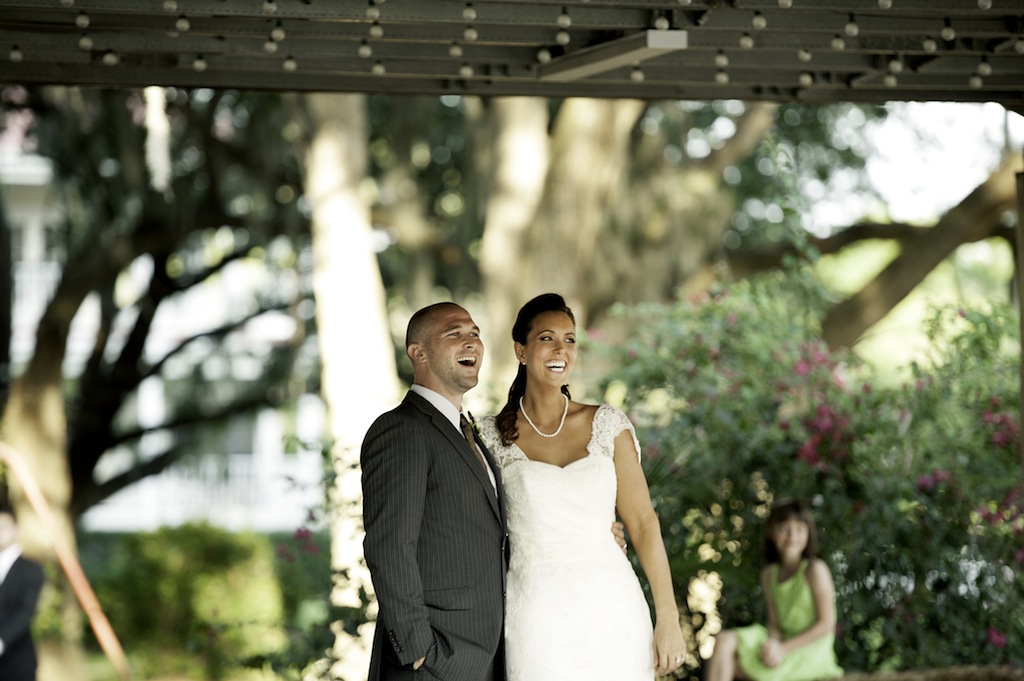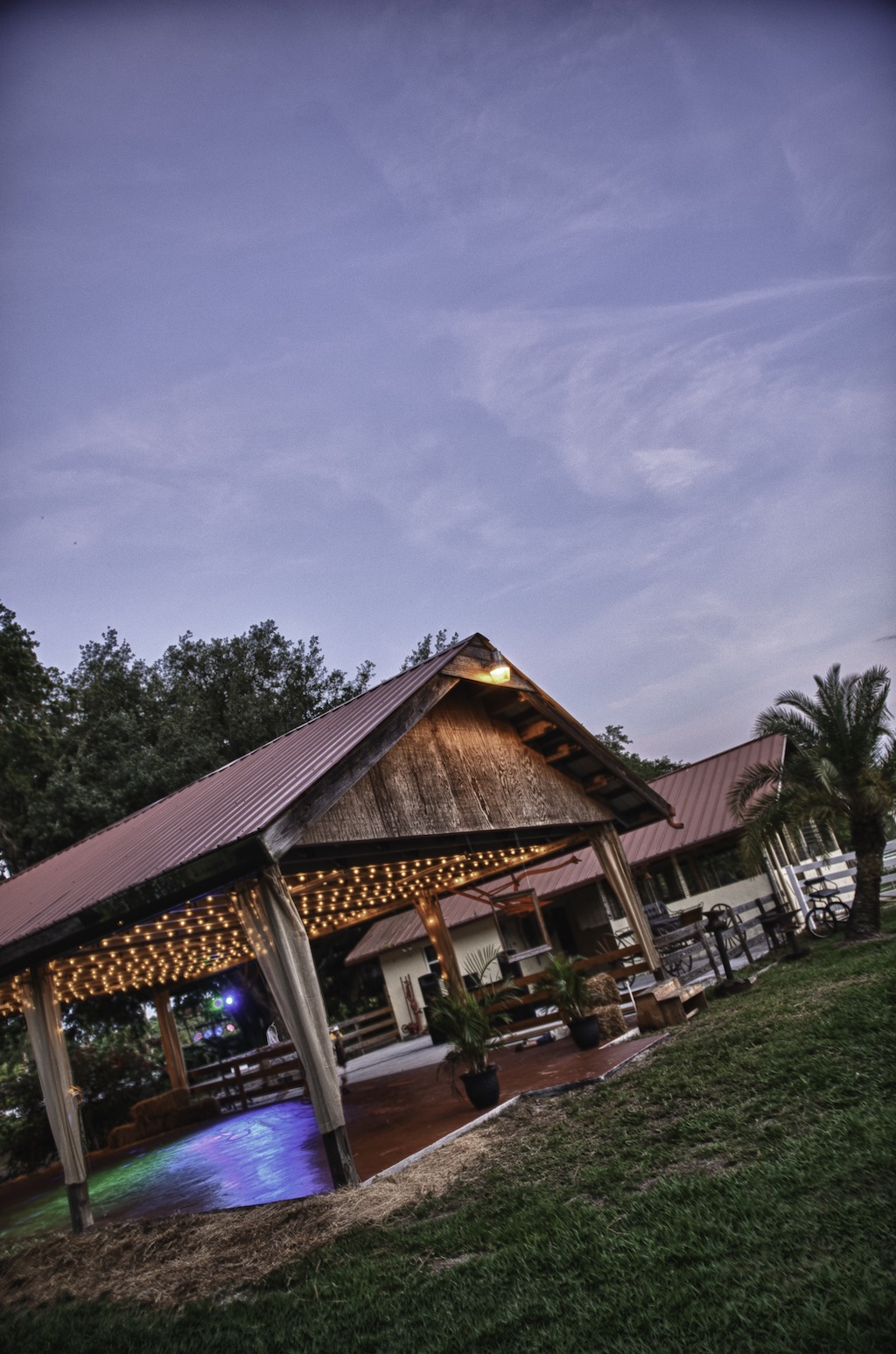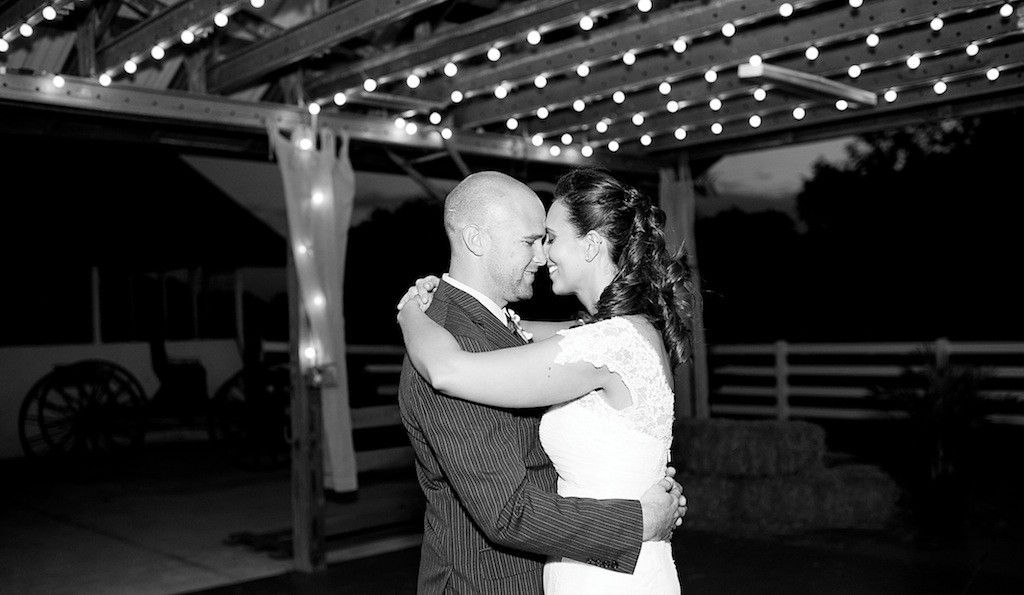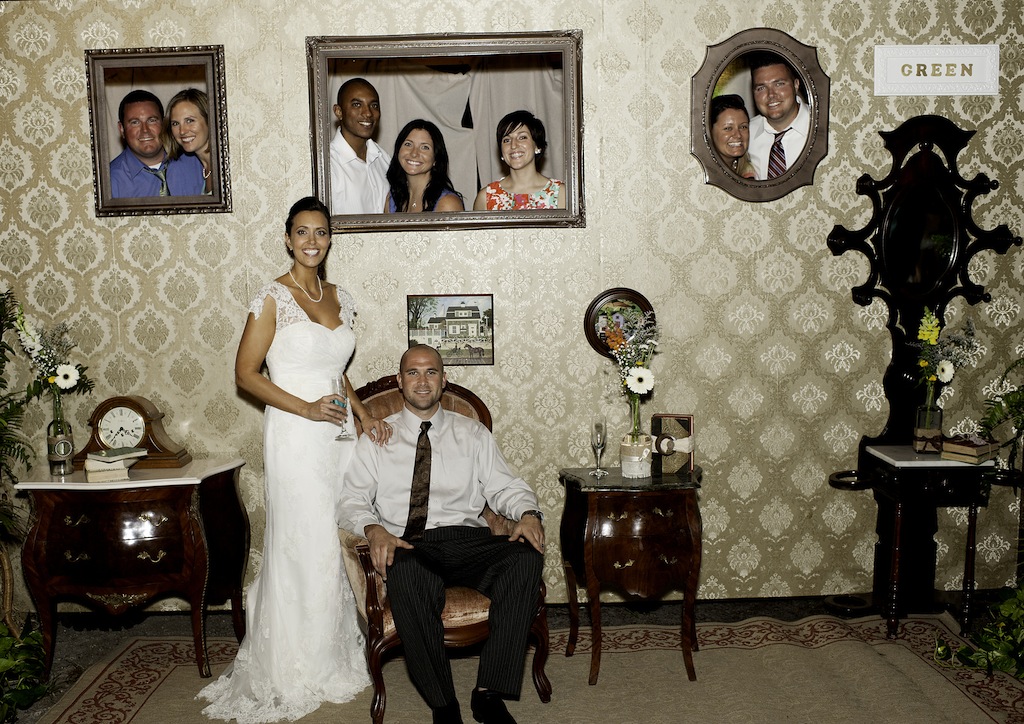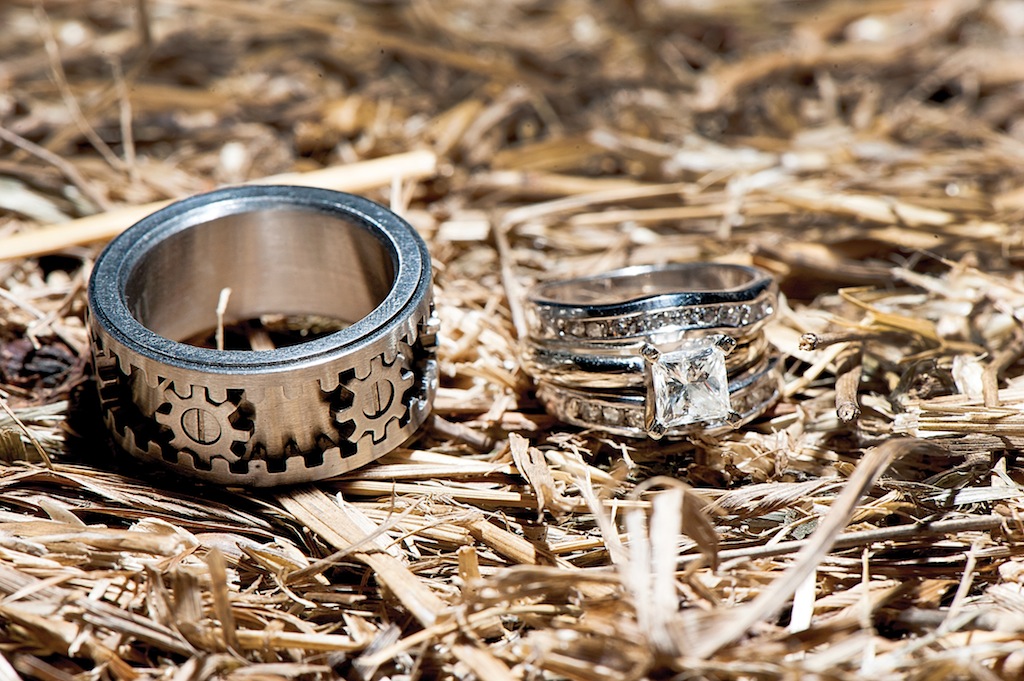 What advice would you give to other Tampa Bay Brides?
Make your wedding what you want it to be, not everyone else. It is your day!
Also, don't sweat the small stuff. What matters is that you are getting married and at the end of the day you will be married regardless of whether or not everything goes as planned. Your guests won't know the difference either.
Lakeland Wedding Venue: Rocking H Ranch
Lakeland Wedding Photographer: Pink Lily Photo
Lakeland Wedding Planner: My Heartstring Wedding & Event Planning
Lakeland Wedding Florist: Flowers by Edith
Lakeland Wedding Officiant: Chuck Smith
Lakeland Wedding Caterer: Terrie Lobb Catering
Lakeland Wedding Cake: Cakes by Linda Brown
Lakeland Wedding Hair: Moxie Salon – Shelley Day
Lakeland Wedding Makeup: Sarah Lerner
I Loved This Wedding!
Have the following Wedding Vendors Contact Me: