Davis Islands Garden Club Wedding, Tampa, Fl – Purple, Ivory & Champagne Vintage Glam Wedding
Isis and Aaron's Love Story:
Aaron and I are a product of online dating; we met through a popular dating site. I saw a picture of a guy wearing a Thunder Cats T-shirt which caught my eye, so I decided to "wink" at him and he responded back. Our e-mail exchanges were brief, and we soon found ourselves meeting in person. We met on May 11, 2013, after I took a rain check on his initial invite due to the fact that I had to travel on business. (If you ask him, he believes I was "bailing out." He still can't let that one go!)
We met at my usual hangout place, Courtside Grill. We had so much fun that night that I decided to buy the entire bar shots of GoldSchlager. If you ask him when he knew he was going to marry me, it would be that moment.
On December 24, 2013, he surprised me with a ring. I had no clue he was going to propose. He even picked out the engagement ring all on his own.
Now that we're married, we have set a tradition that on our wedding anniversary we will celebrate over a shot of GoldSchlager.
Isis and Aaron's first compromise as husband and wife was to decide on a theme for their Tampa wedding.
"Aaron has a laid back type of personality, and he didn't want our wedding to be too formal to the point of feeling stuffy. However, I liked the idea of a formal elegant wedding," the bride explained. To incorporate Aaron's laid back style into our wedding, we had farm tables rather than formal dining tables and added cantina lights and lanterns throughout the reception area. To achieve my formal, elegant feel, we incorporated small chandeliers throughout, hanging vintage gold frames and beautiful flowers that consisted of ivory spray roses, lavender roses, seeded eucalyptus and purple limonium."
The couple chose waterfront Tampa wedding venue the Davis Islands Garden Club for their outdoor wedding ceremony and reception.
"We knew we wanted an outdoor wedding, but had to consider the weather as a risk. The Davis Islands Garden Club made it easy for us to come up with a "Plan B" in case things didn't go as planned," Isis explained.
"The deciding factor [for choosing our wedding venue] was the outdoor grounds. They are spectacular, being able to have dinner by the Bay while the sun was setting was amazing!" the bride added.
MORE: DAVIS ISLANDS GARDEN CLUB WEDDINGS
To make weddings guests to feel welcome at her vintage, glam waterfront wedding, Isis added special touches to her wedding decor.
"We incorporated the theme of building a home and creating memories with hanging frames, key bottle opener wedding favors and a glass window pane as a guest seating chart," the bride shared.
Although she didn't initially hire a wedding planner, the bride quickly realized the importance of having someone to oversee her wedding day.
"Kimberly [from Kimberly Hensley Events] was amazing," the bride gushed. "I contacted her less than a month before the wedding asking for help. She was able to pick up where I left off and put it all together."
Looking back, one of Isis' most memorable moments occurred during her wedding portraits.
"One of my favorite pictures had to be when Aaron decided to lift me up on a tree so the photographer could get a picture of me sitting on it," the bride reminisced.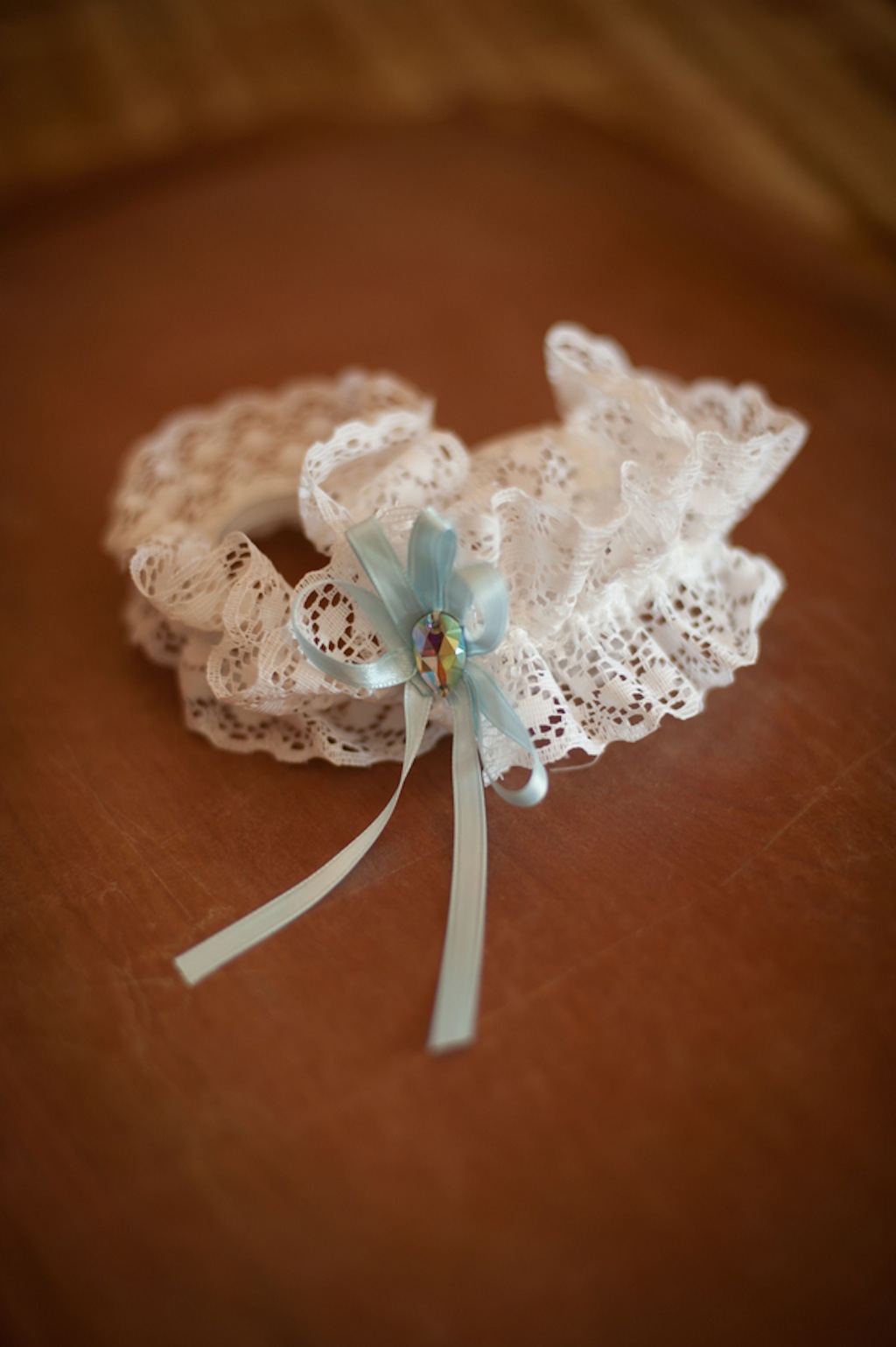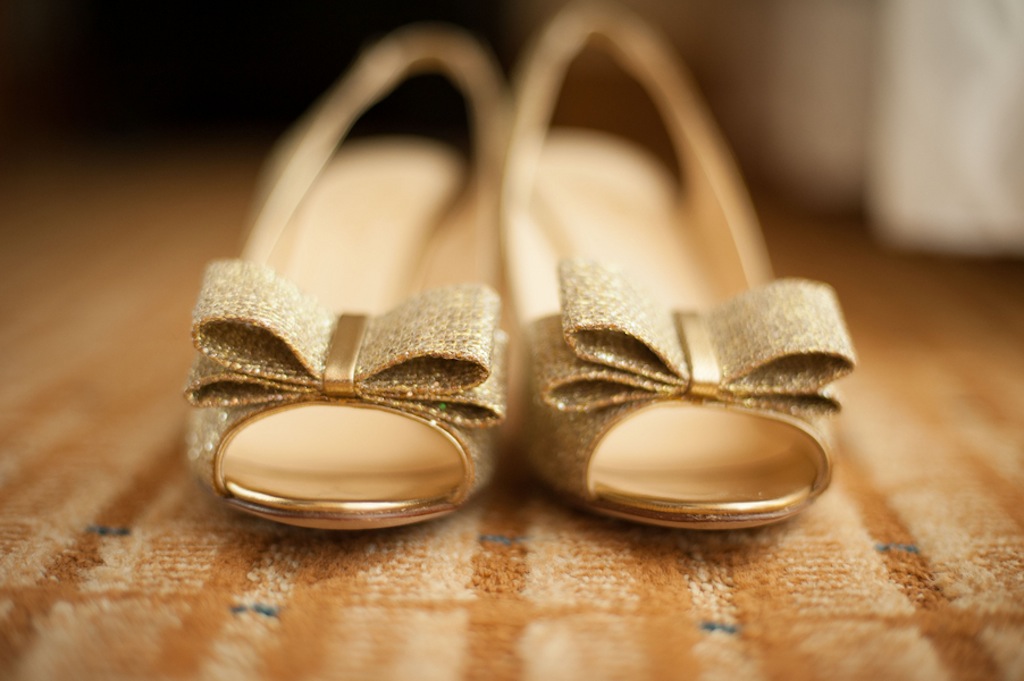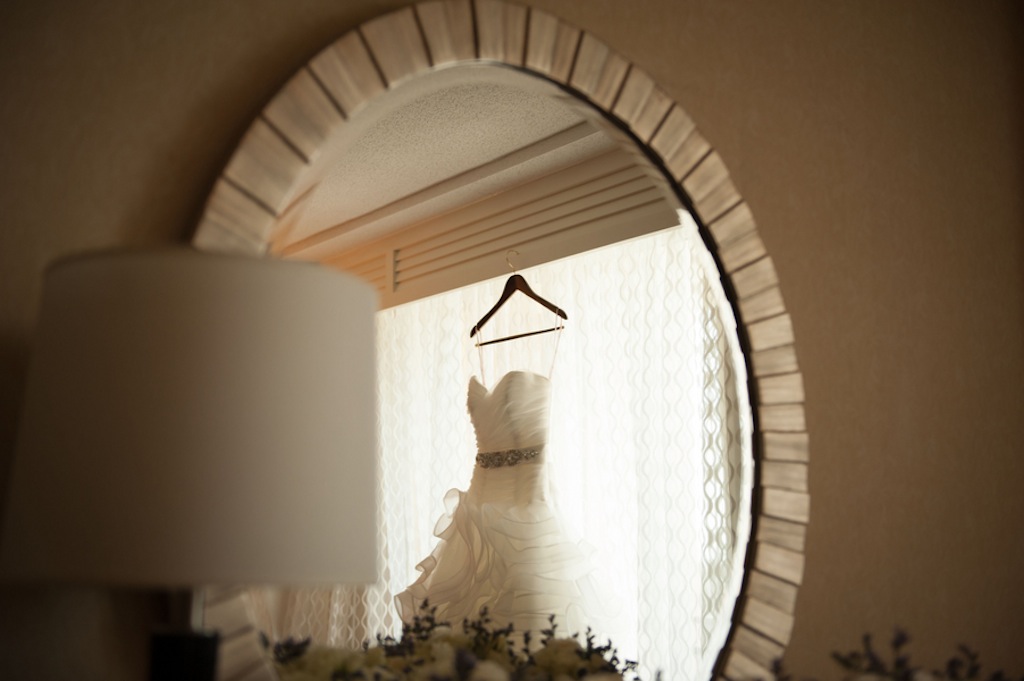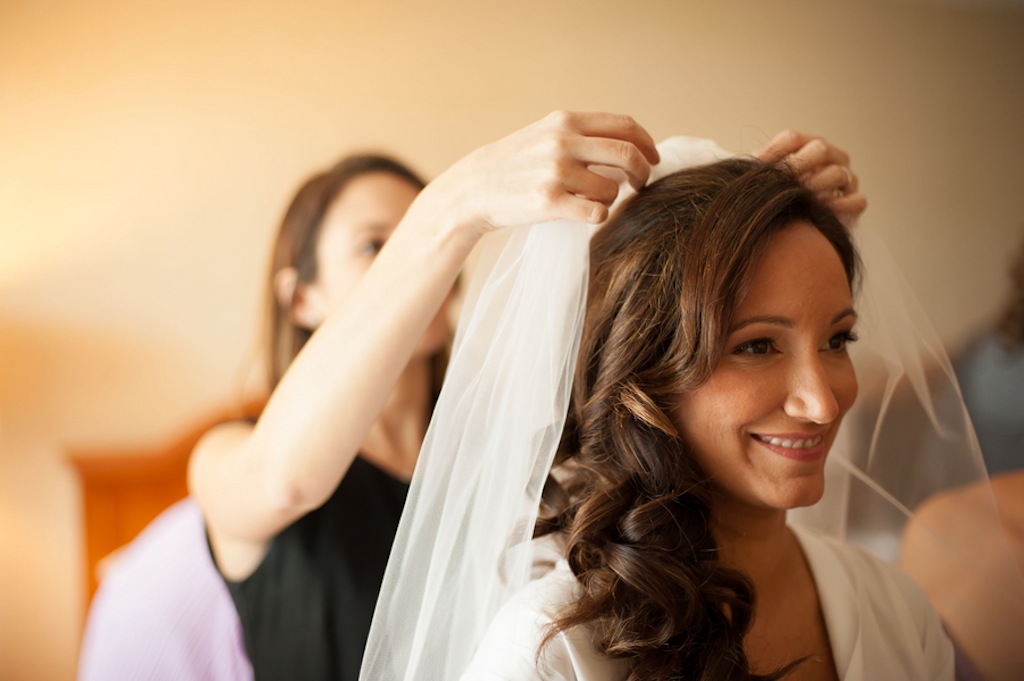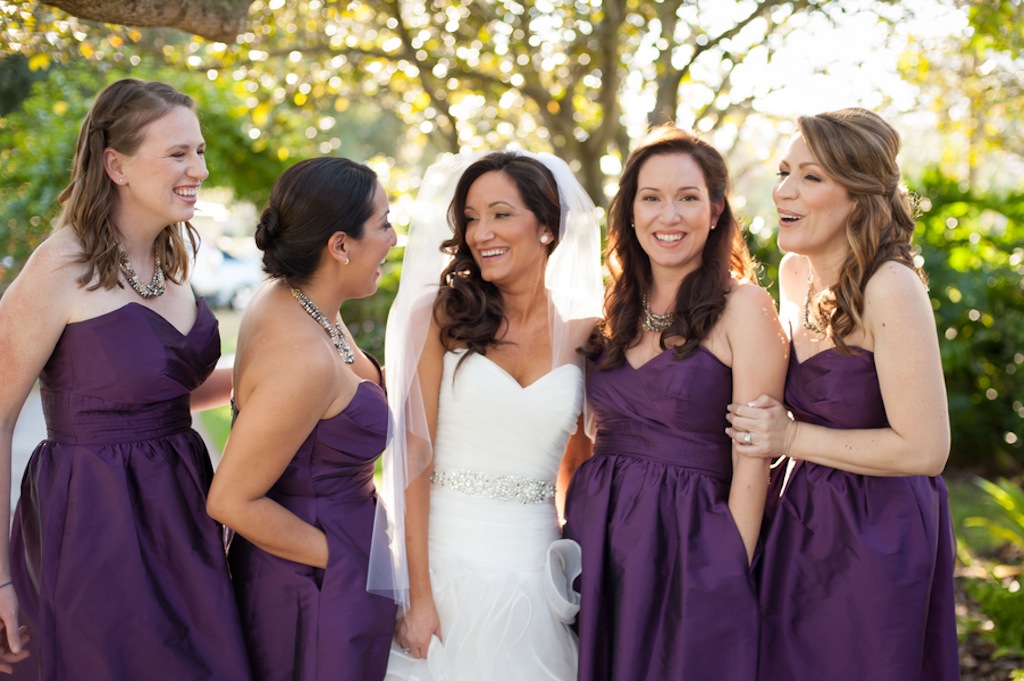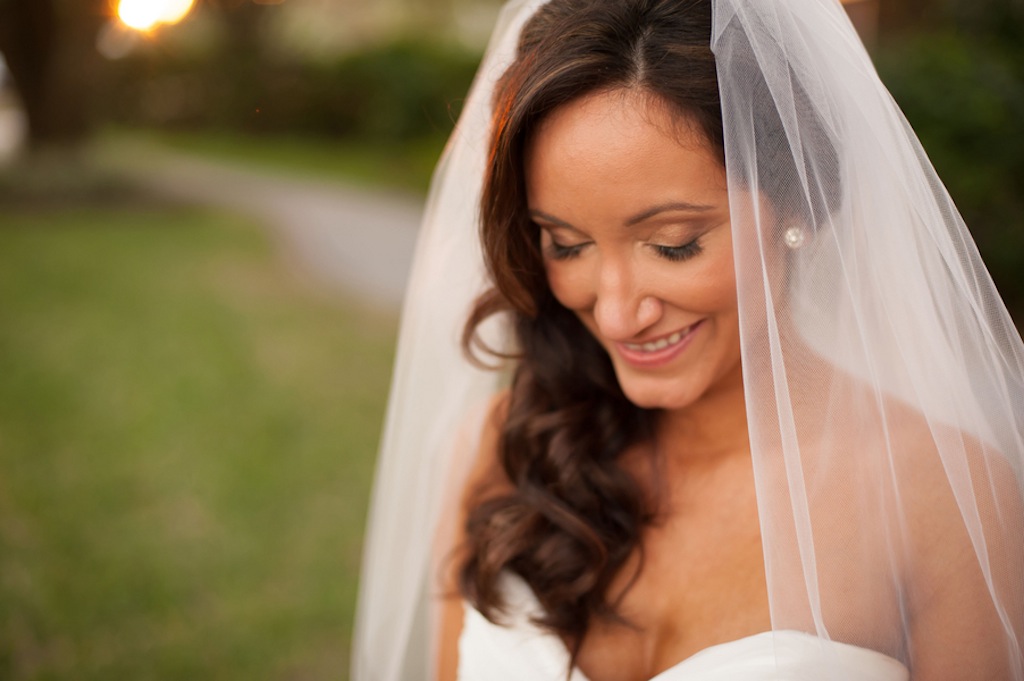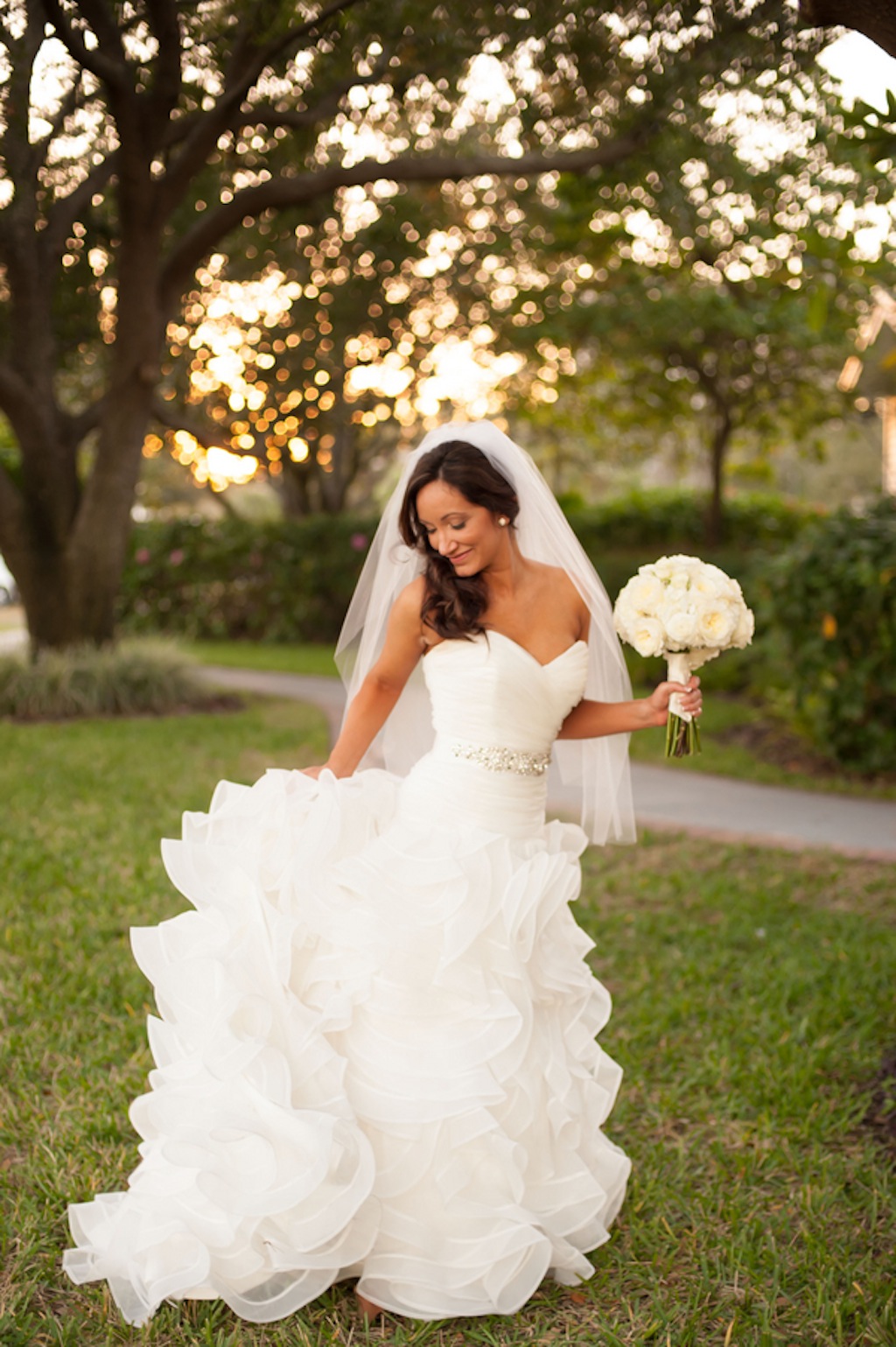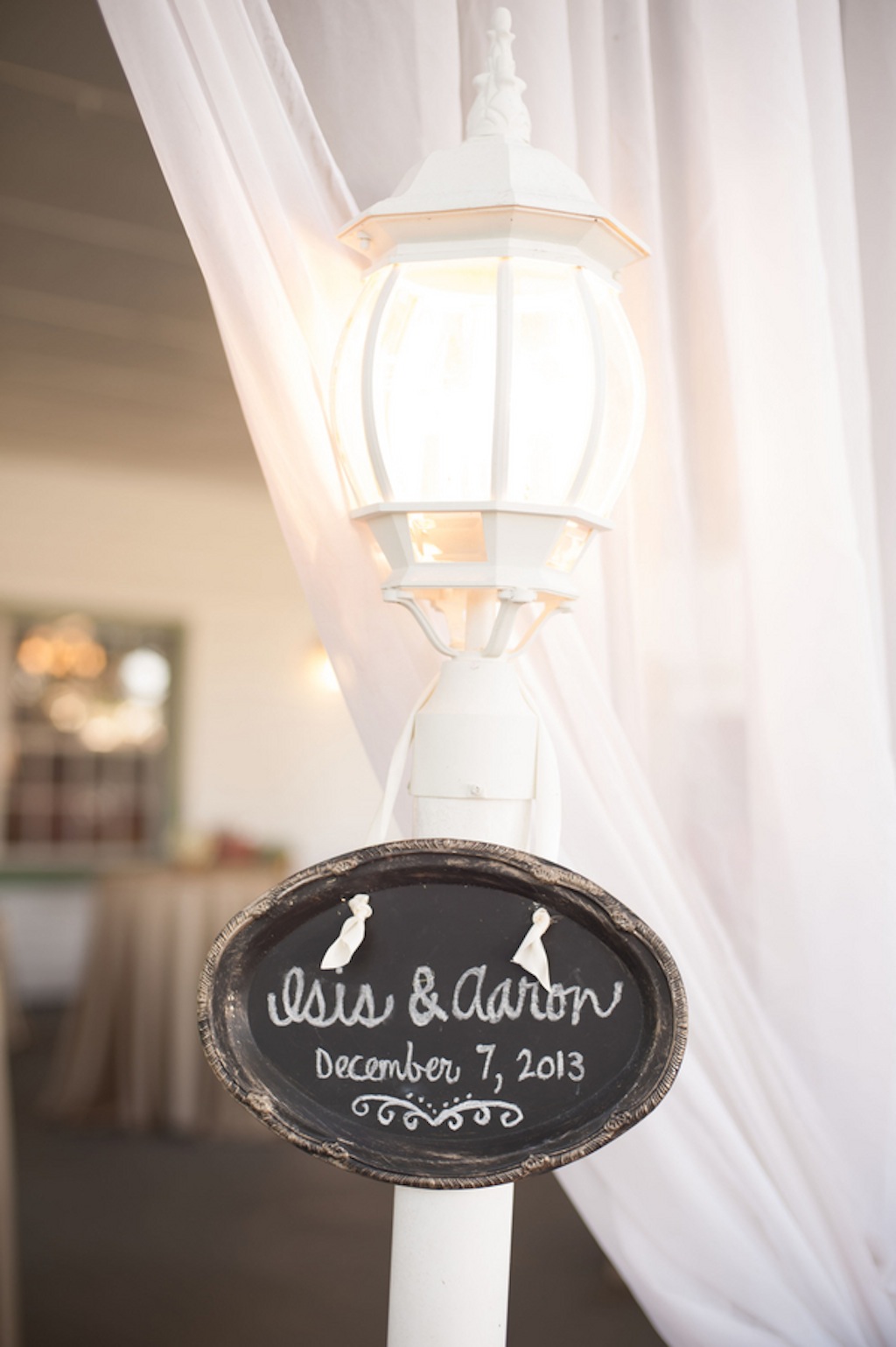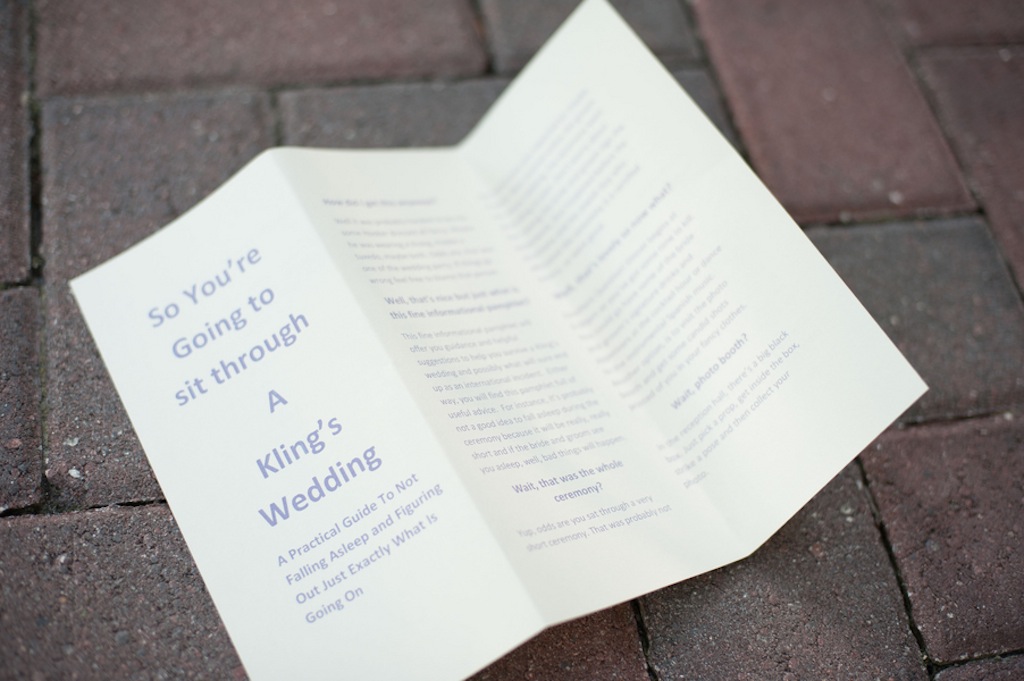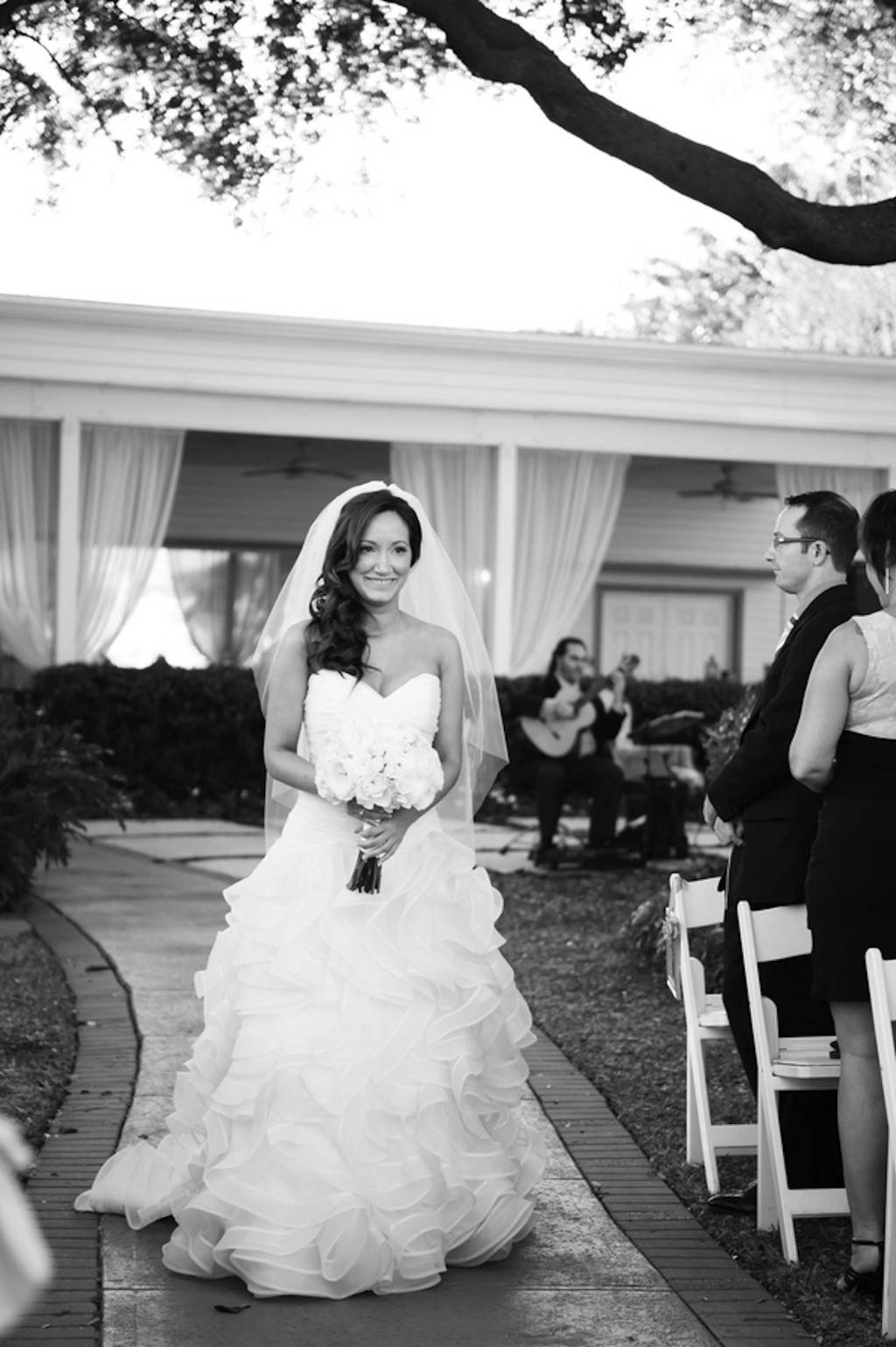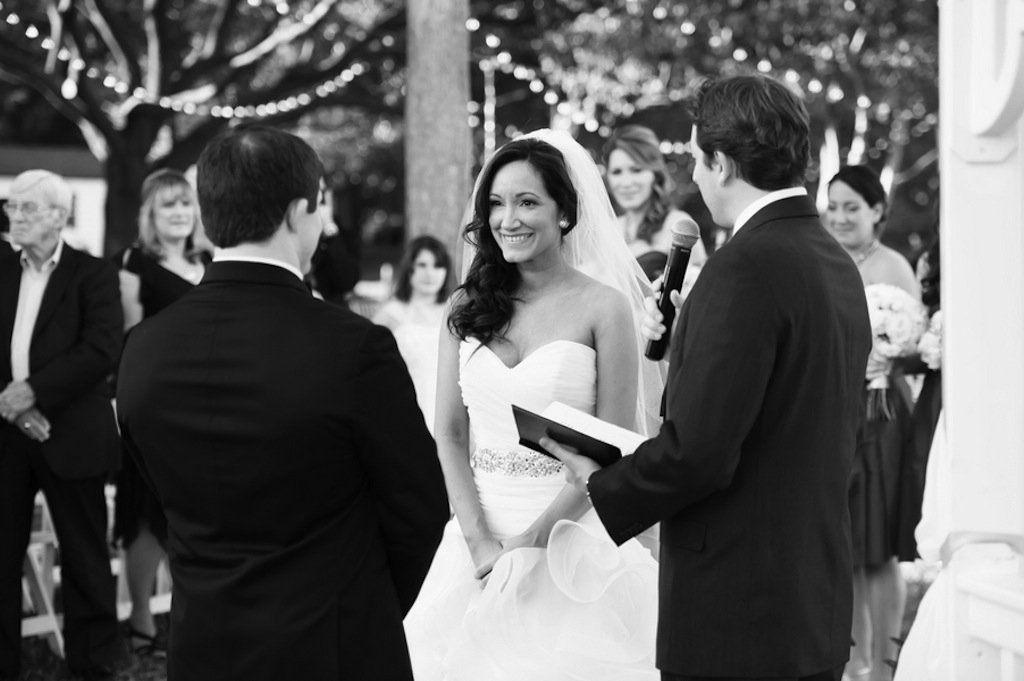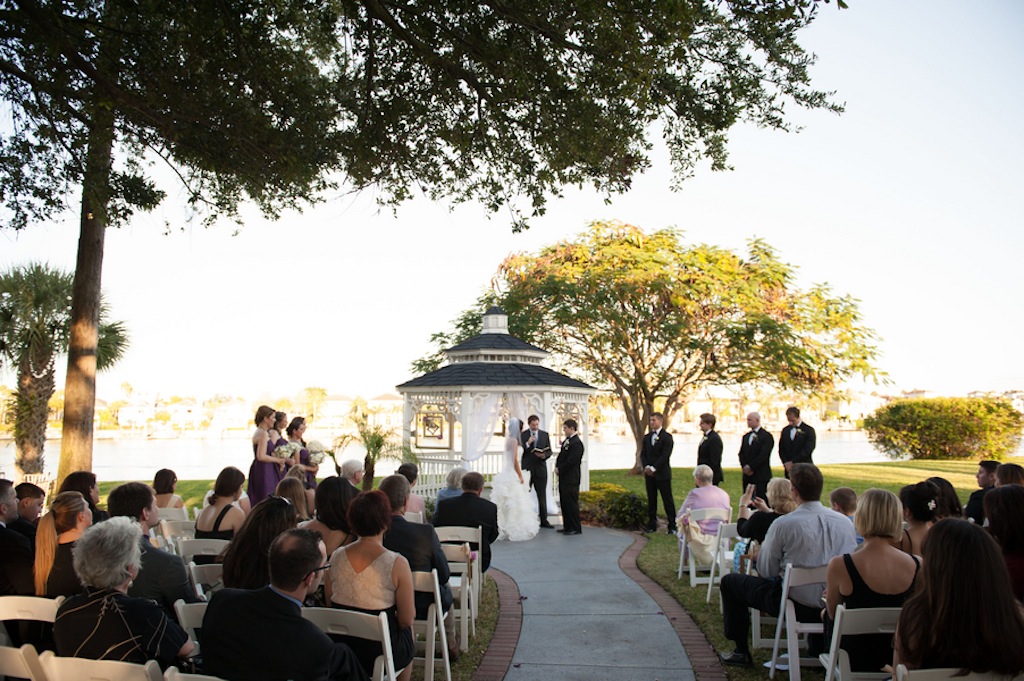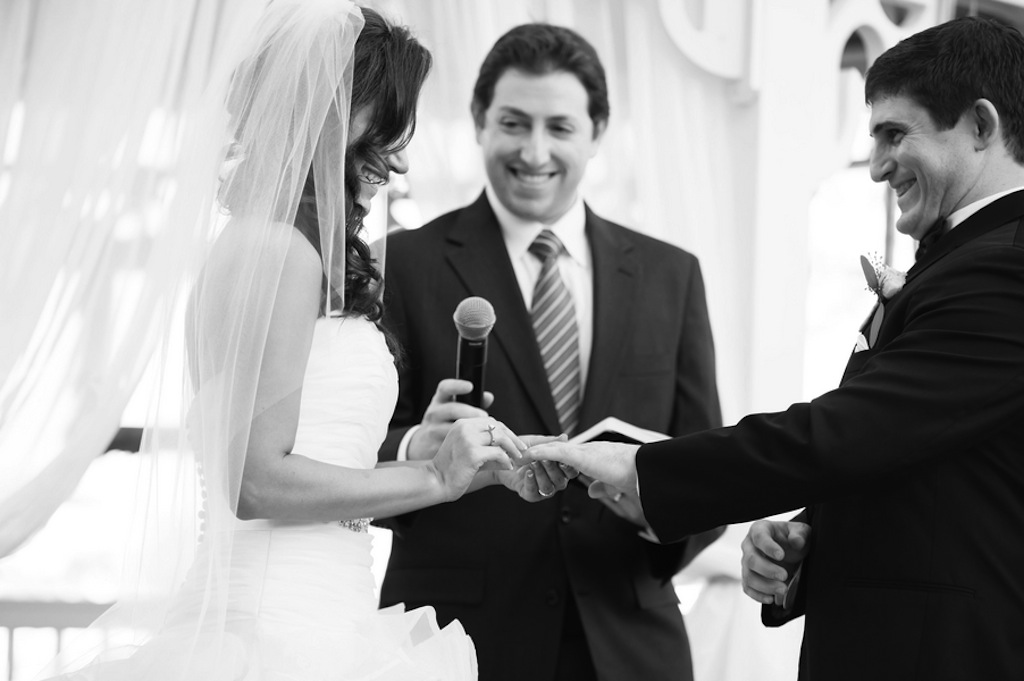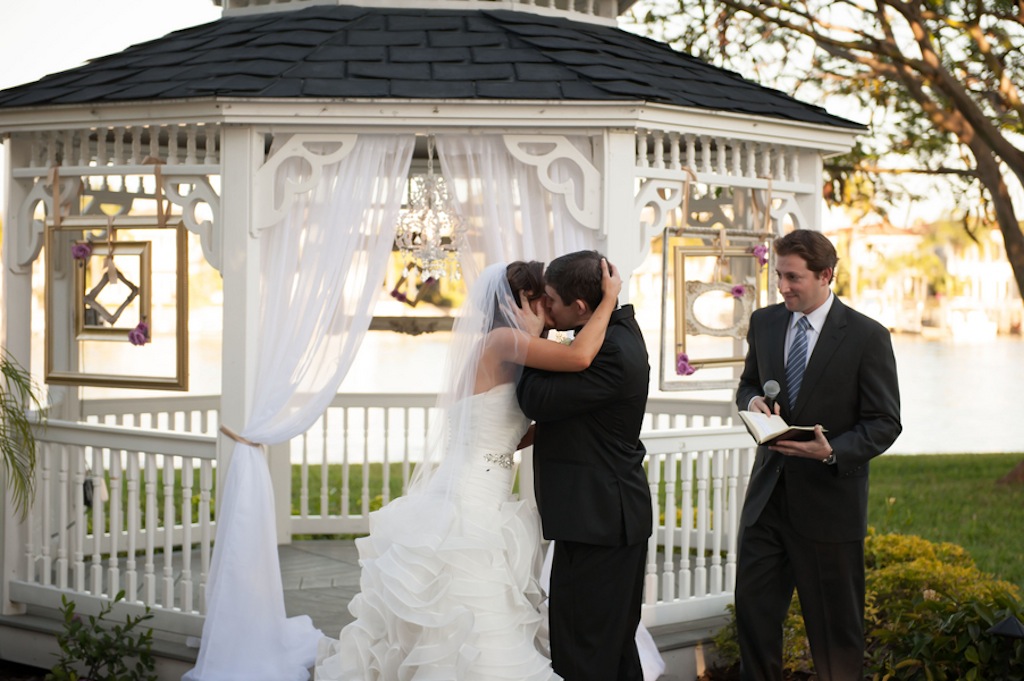 "Kimberly [from Kimberly Hensley Events] was amazing. I contacted her less than a month before the wedding asking for help. She was able to pick up where I left off and put it all together."  – The Bride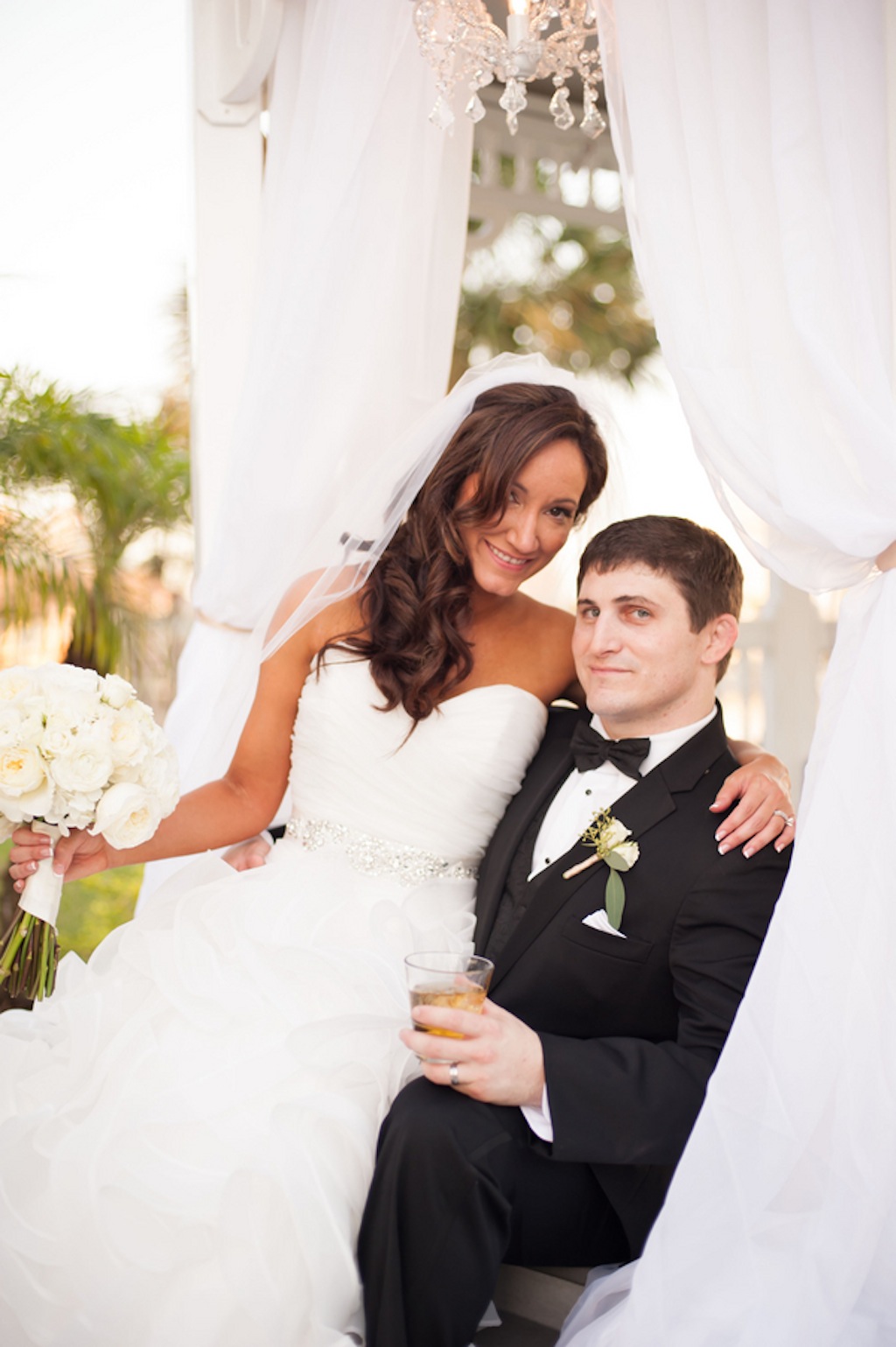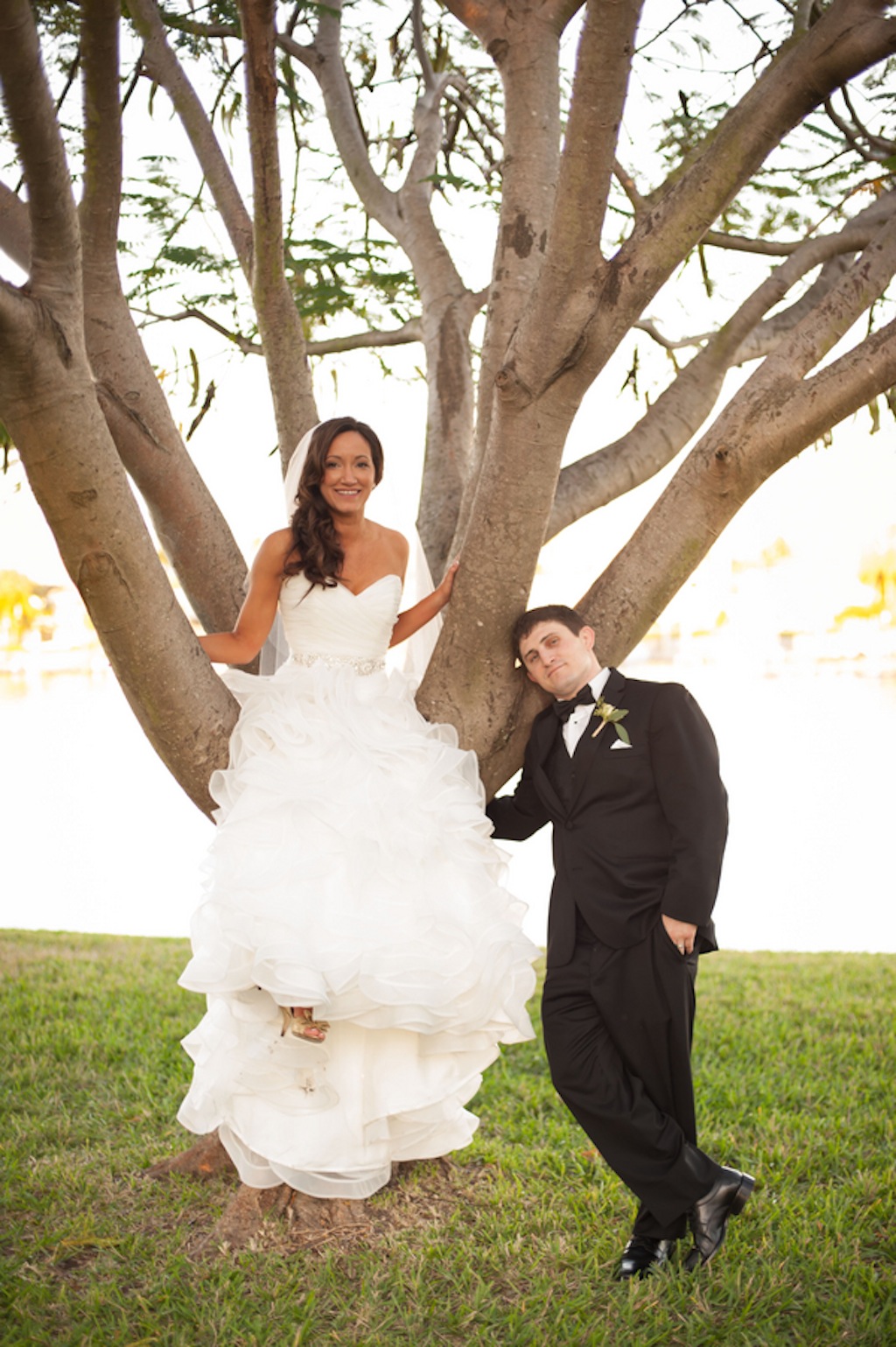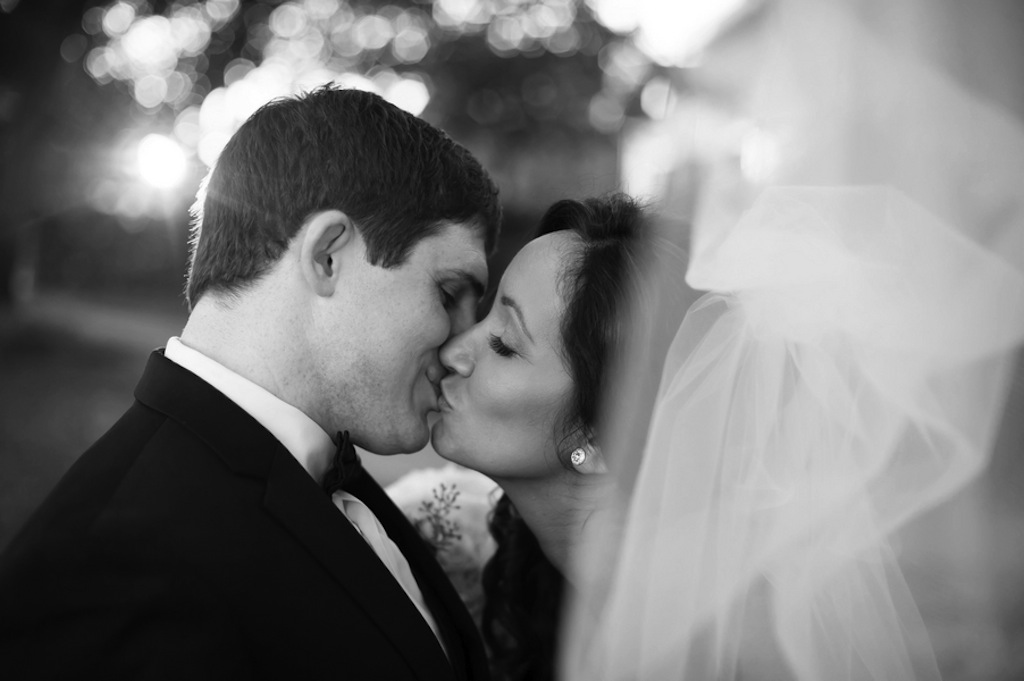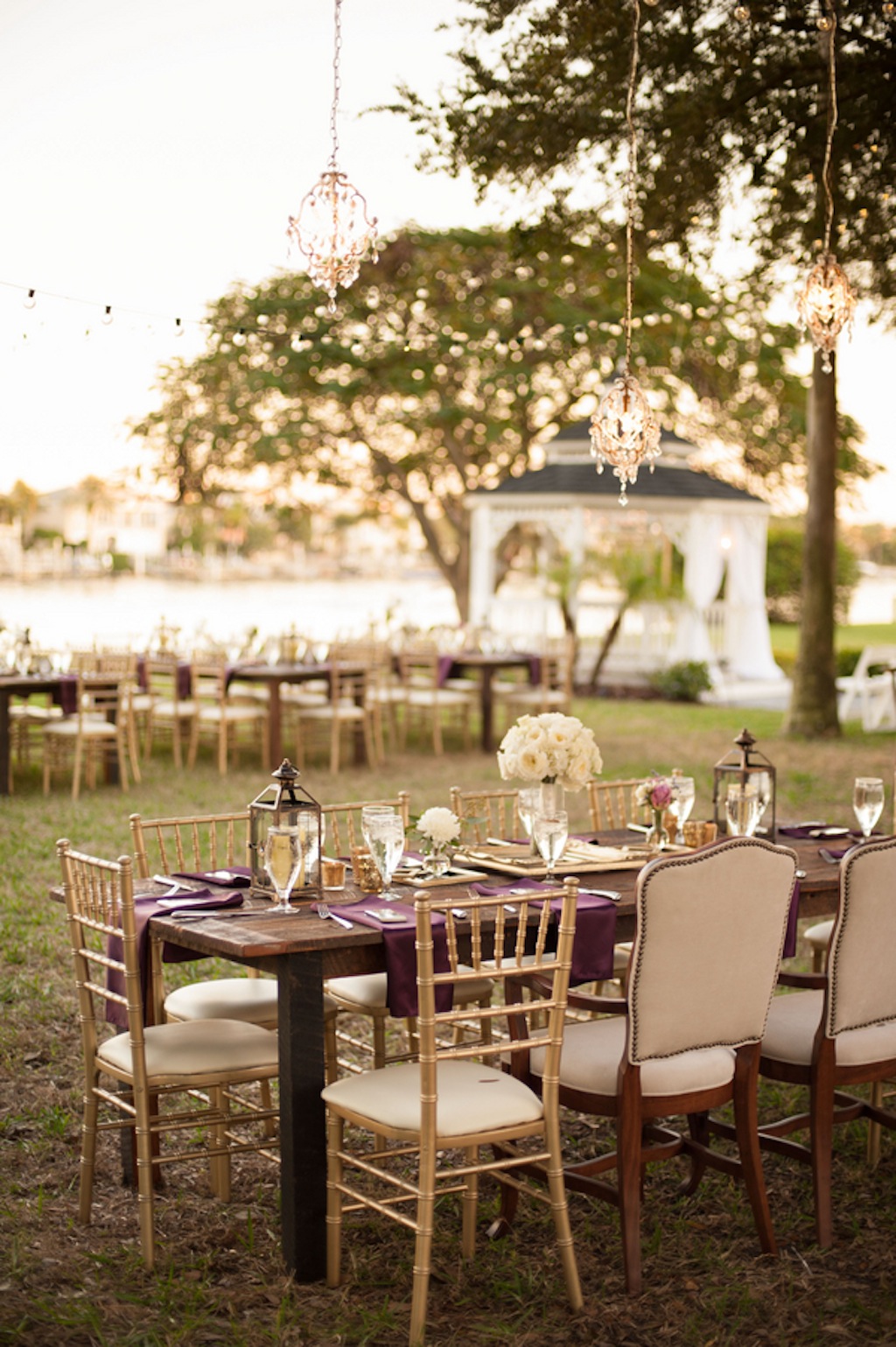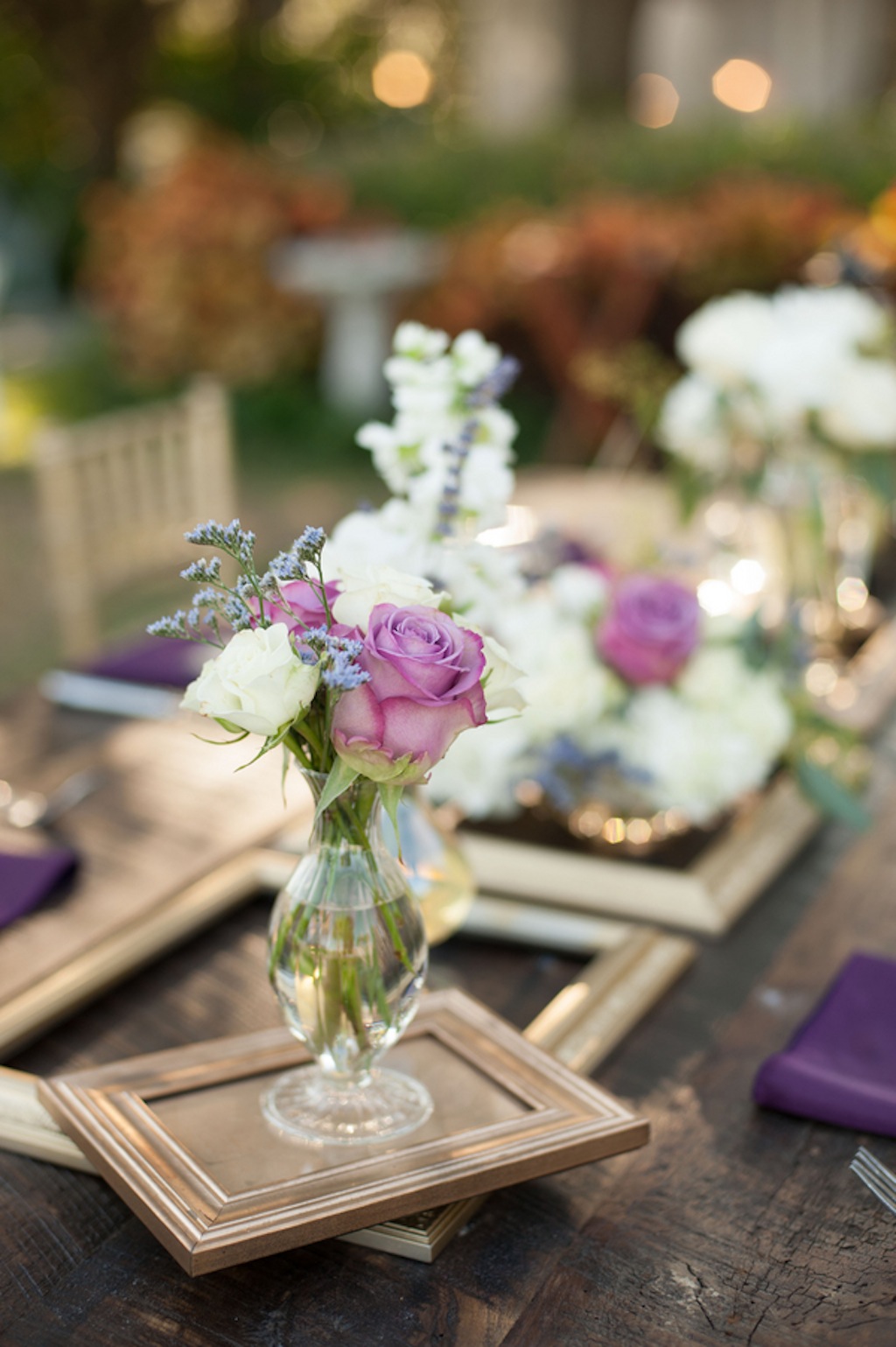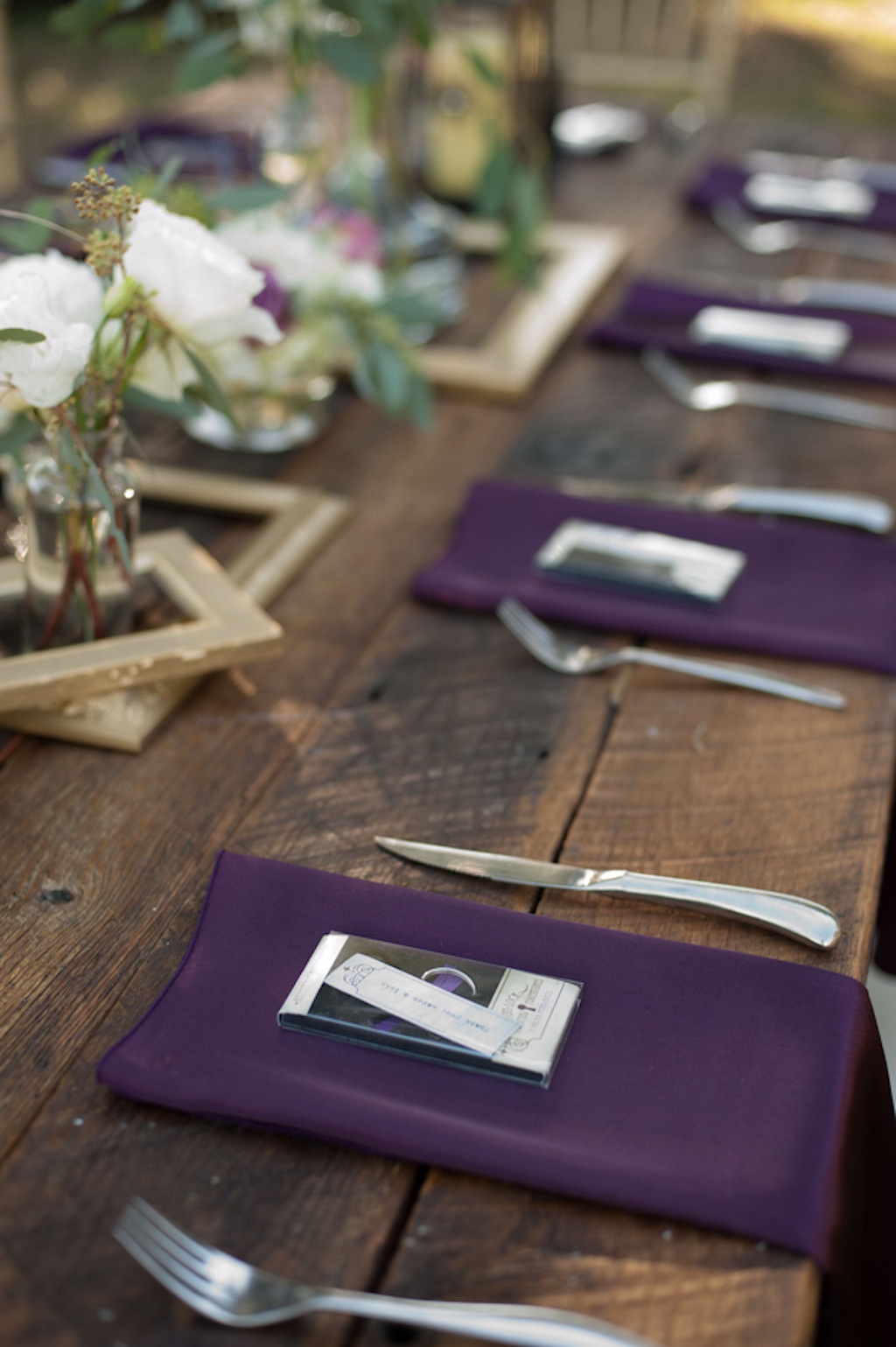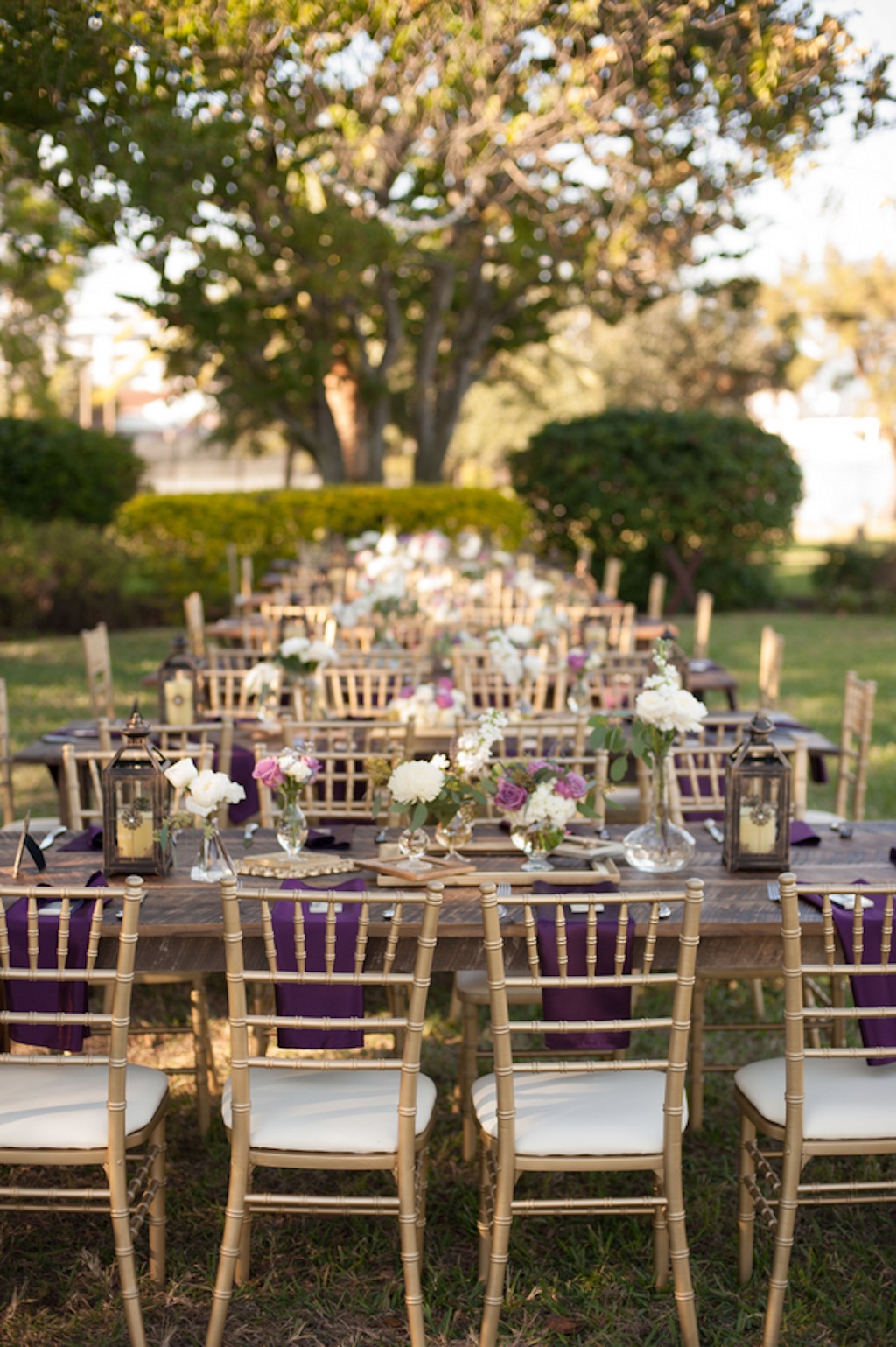 "The most important thing for Aaron and I was for our guests to feel like they were at our home, have fun and enjoy this special occasion with us." – The Bride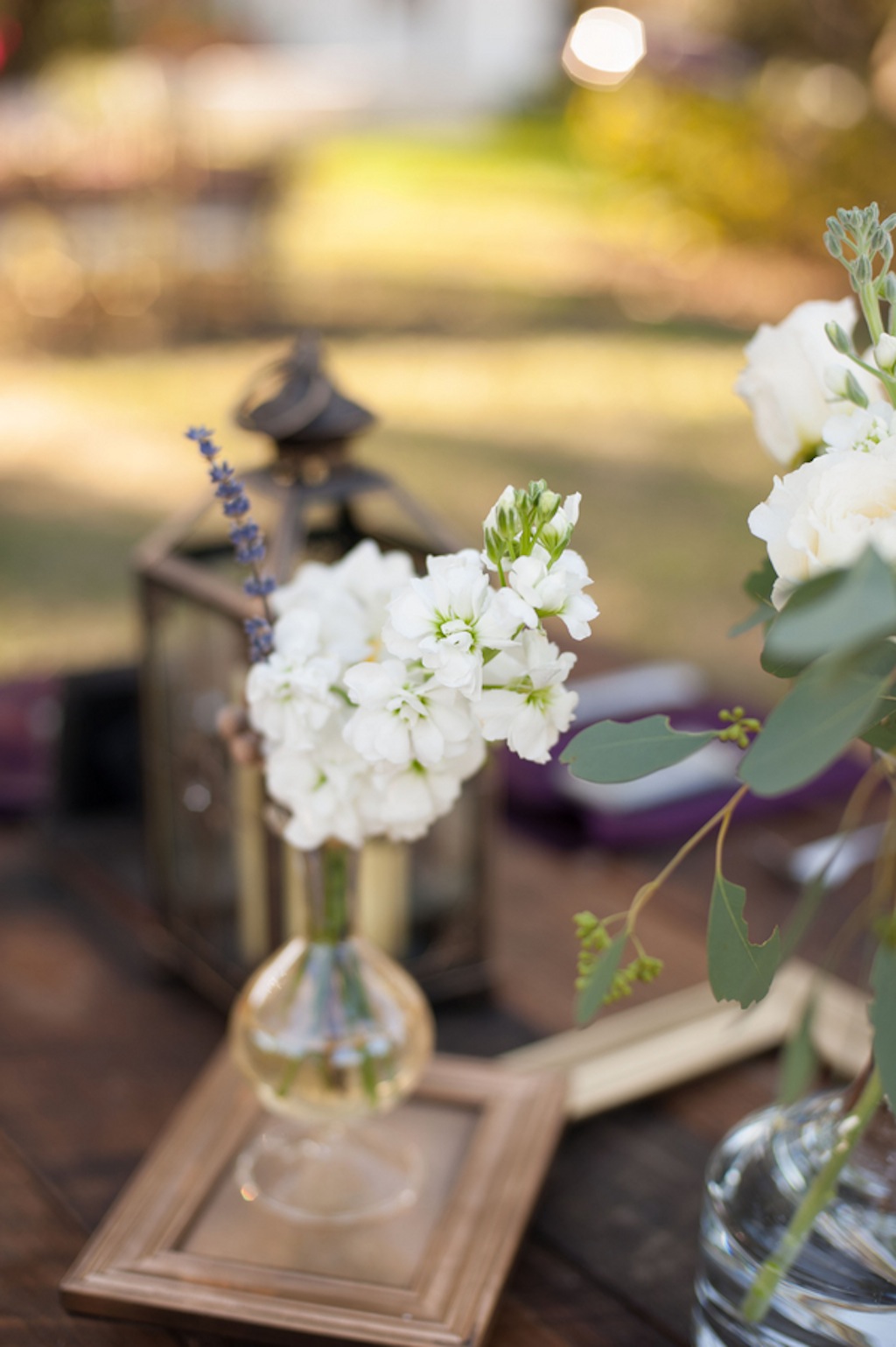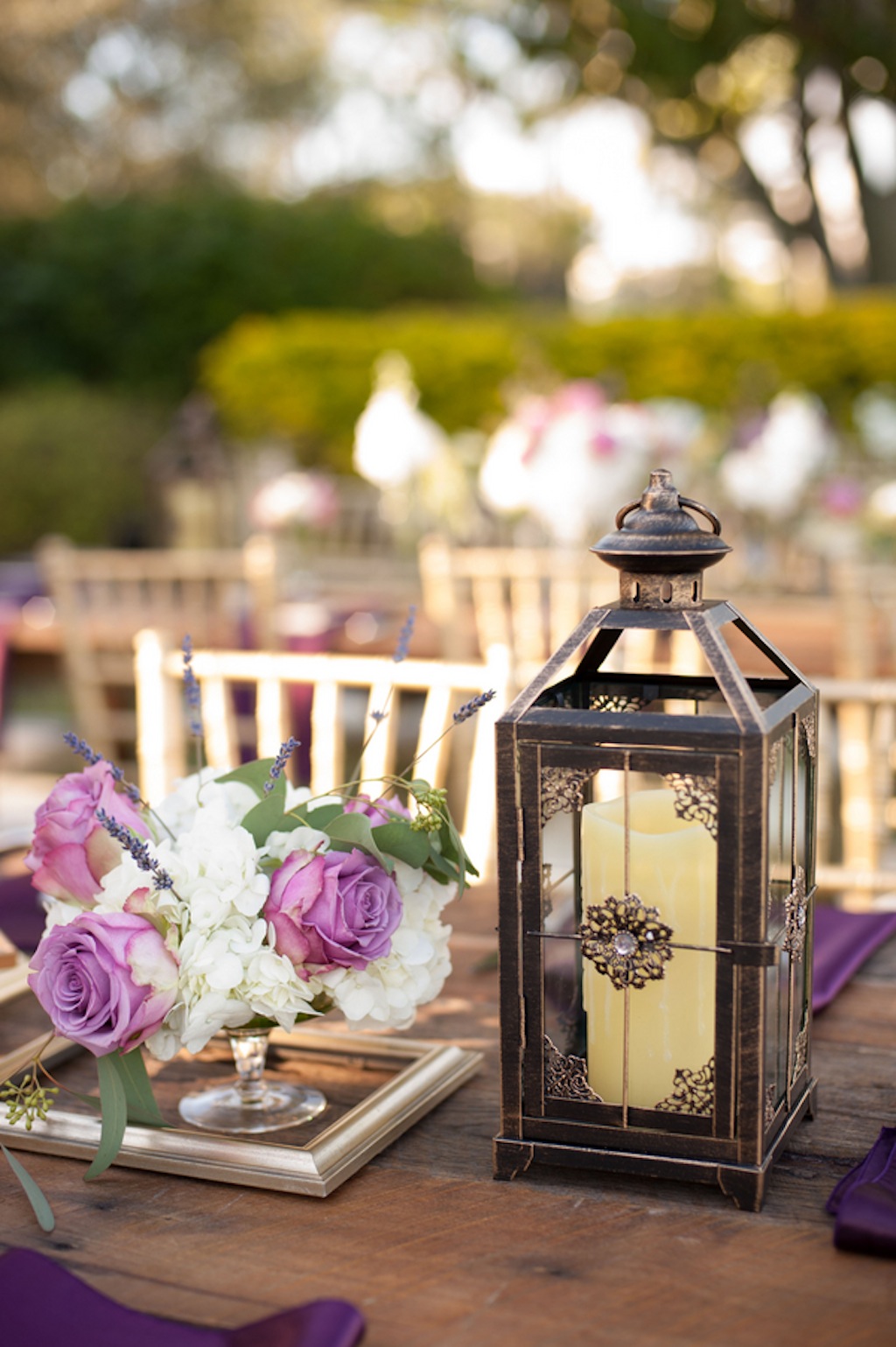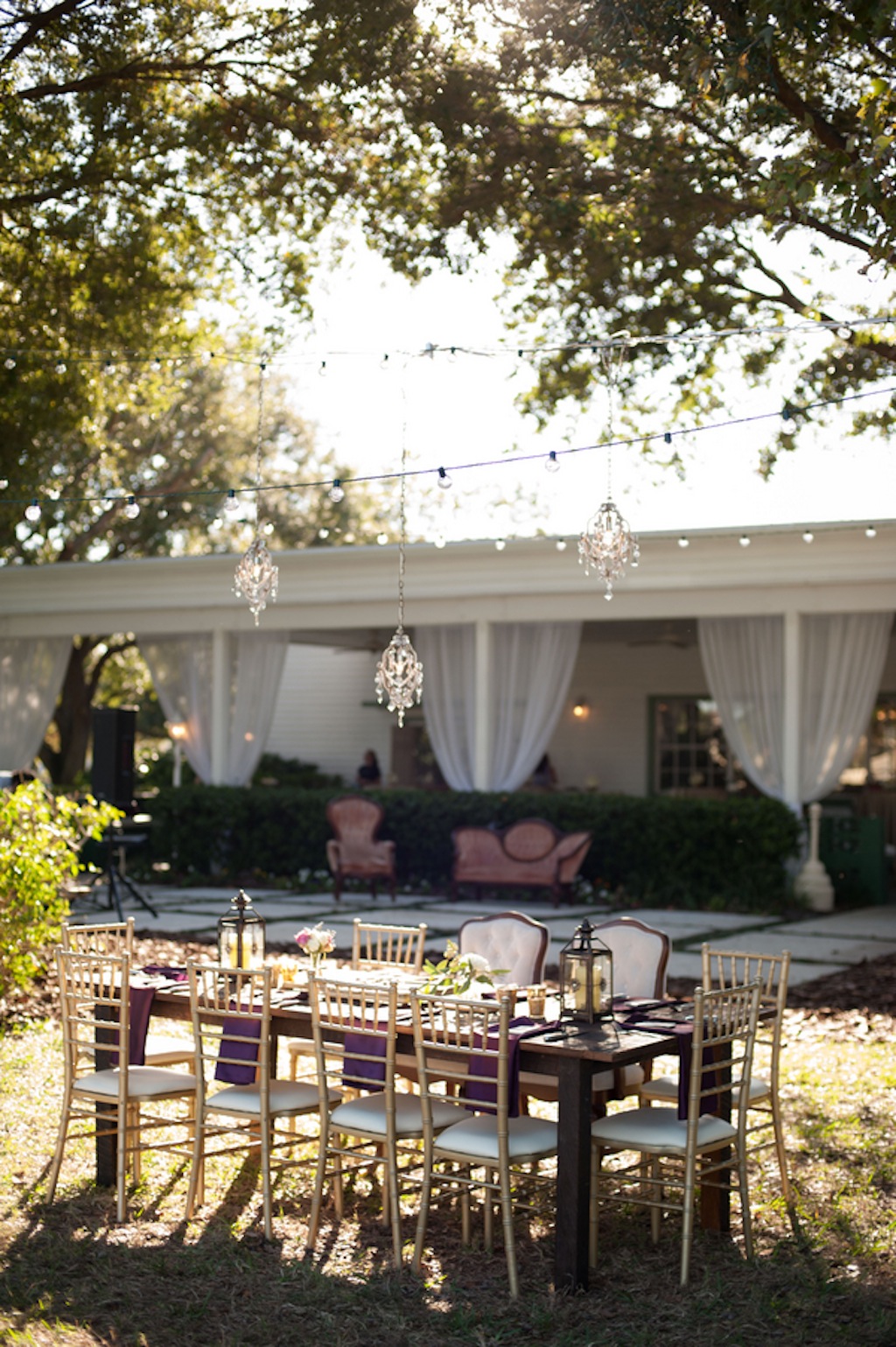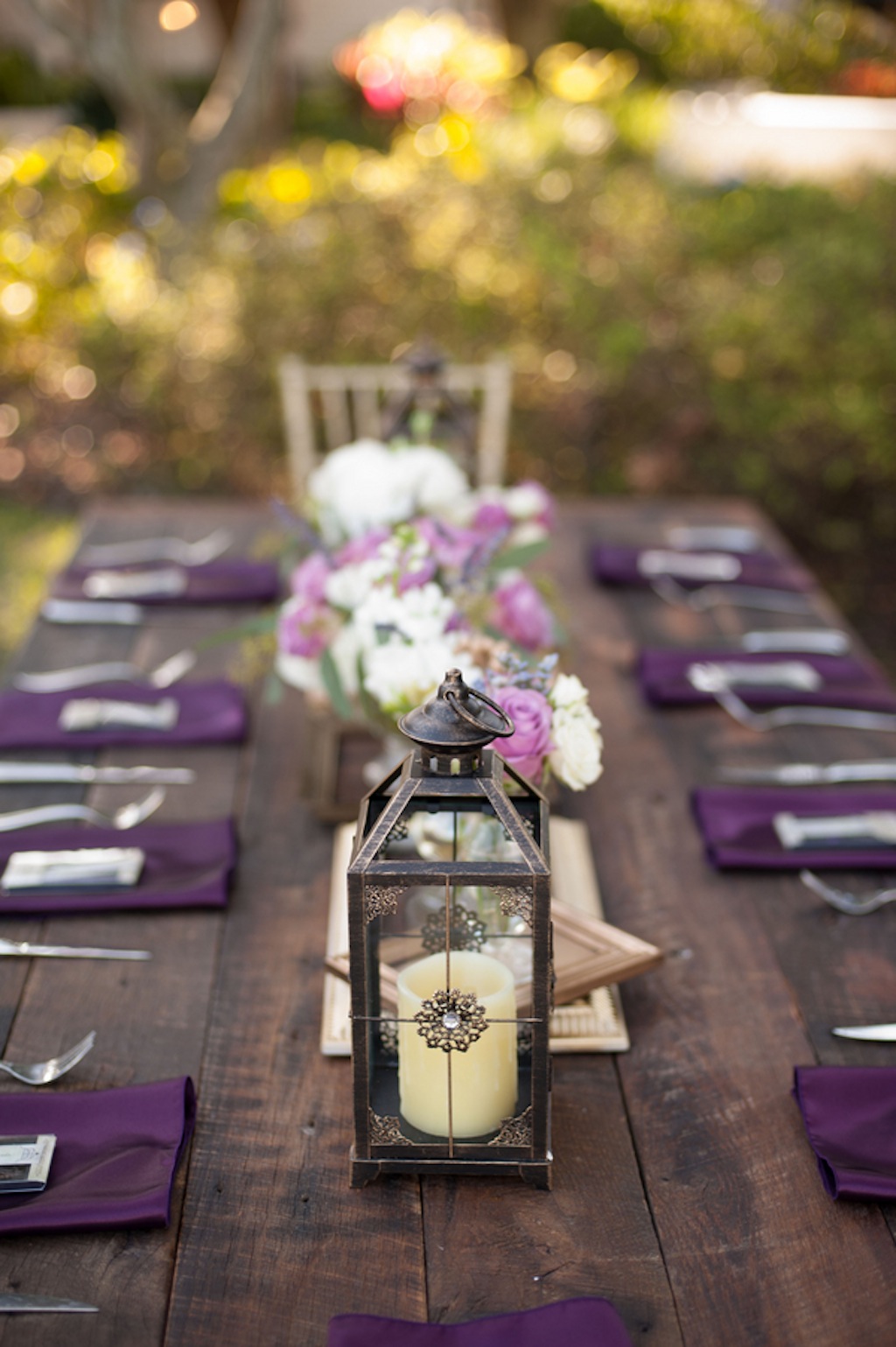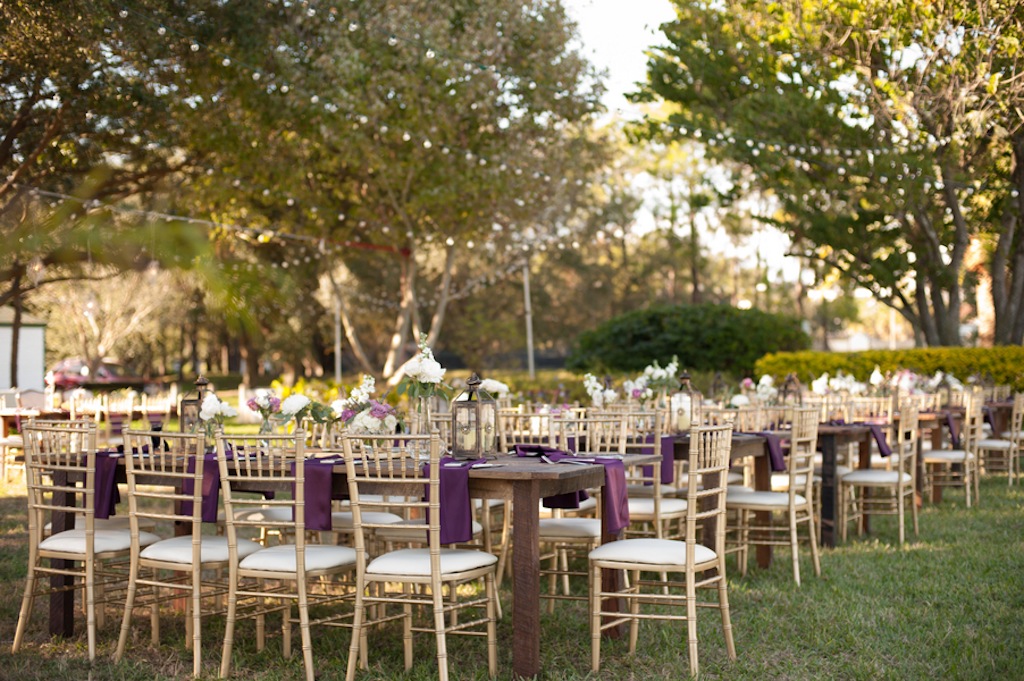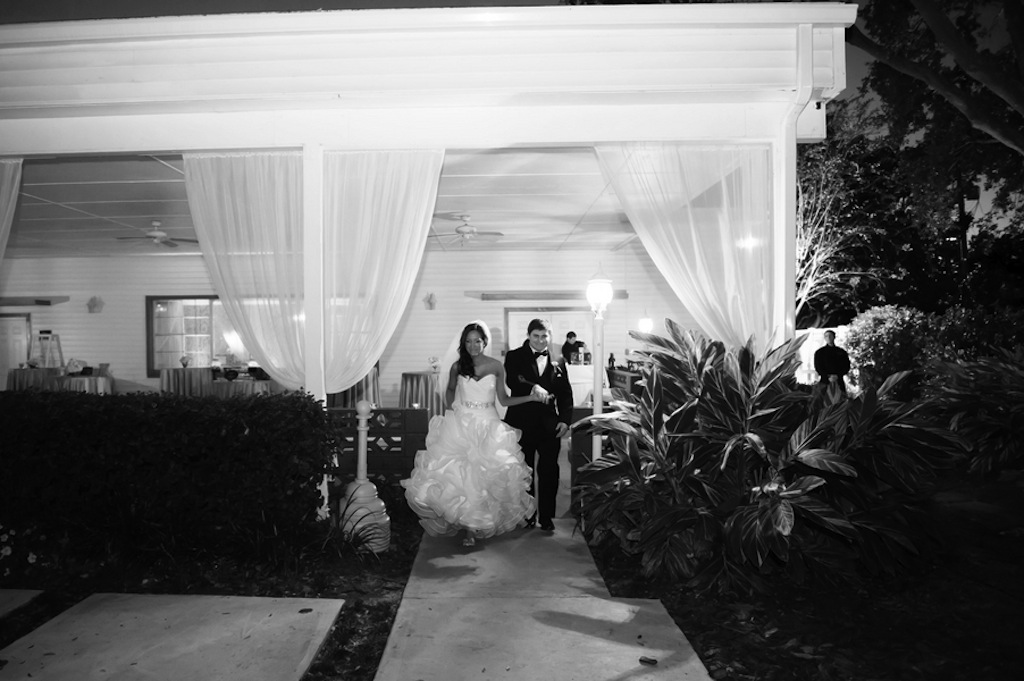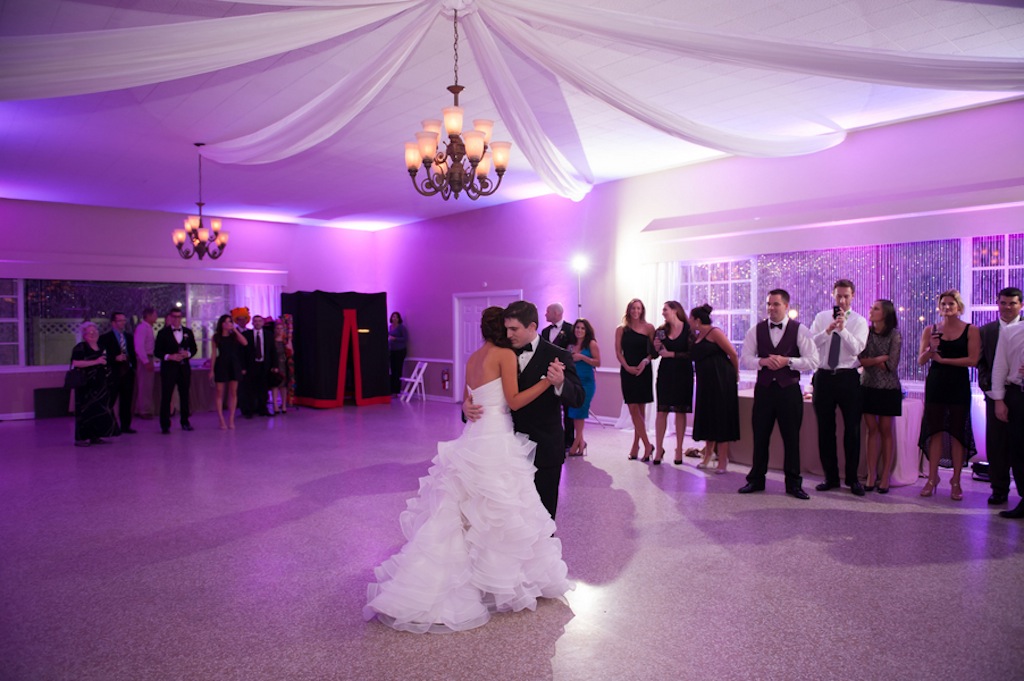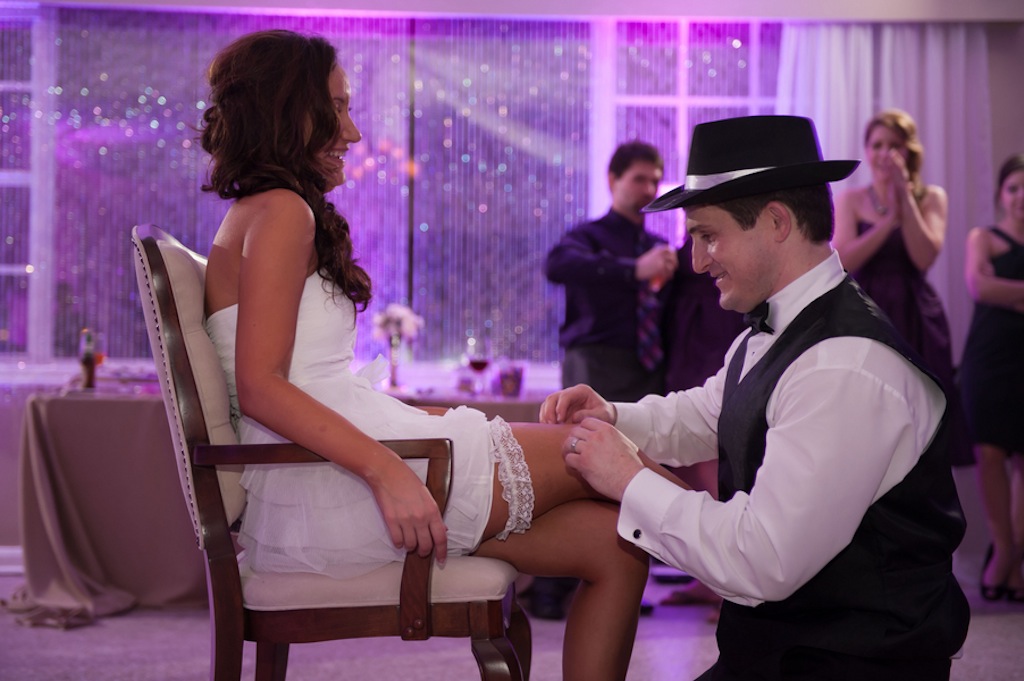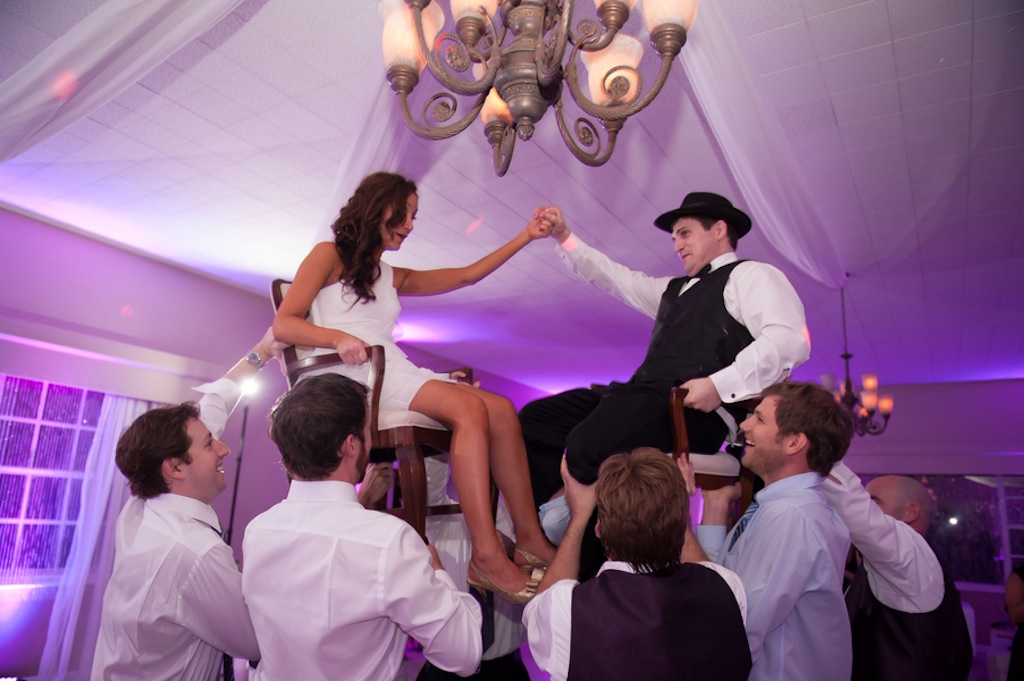 "One of my favorite moments was when everyone gathered around a circle and started break dancing to early 80s & 90s music. A dance war soon started." – The Bride
What advice would you give to other Tampa Bay Brides?
I read this on all the wedding magazines, wedding websites and also heard it from my friends, but I made the mistake of ignoring the suggestion: Get a wedding planner or at least a Day Of Coordinator!
For those DIY brides, you can still have input and control over all the wedding details while having the planner or coordinator do the work for you.
For those that are on a tight budget, you have to do the homework and make it part of your budget early on rather than later.
Tampa Wedding Venue: Davis Islands Garden Club
Tampa Wedding Photographer: Stephanie A Smith Photography
Tampa Wedding Planner: Kimberly Hensley Events
Tampa Wedding Florist: FH Weddings
Tampa Wedding Rentals: FH Weddings
Tampa Wedding Tableware: WISH Vintage Rentals
Tampa Wedding Linens: Kate Ryan Linens
Tampa Wedding Photo Booth: Memorable Event Pics and Solutions LLC
Tampa Wedding DJ: Grant Hemond & Associates
Tampa Wedding Guitarist: Eddy Lugo
Tampa Wedding Dress: Emelina's Bridal & Boutique
Tampa Wedding Hair & Makeup: The Paris Salon and Day Spa
Tampa Wedding Invitations: Betsy White Stationery Boutique
I Loved This Wedding!
Have the following Wedding Vendors Contact Me: