While getting engaged is one of the most exciting times in your life, most couples are lost when comes to actually planning their Tampa Bay wedding. One of the most important aspects of the planning process is sometimes a dreaded task, setting the budget and sticking with it.
Before you plan out your dream Tampa Bay wedding, it's important to know your limits and what is manageable and realistic for your big day. Read this valuable advice from top Marry Me Tampa Bay wedding experts who will help keep you on track and in budget while you plan a phenomenal event to remember.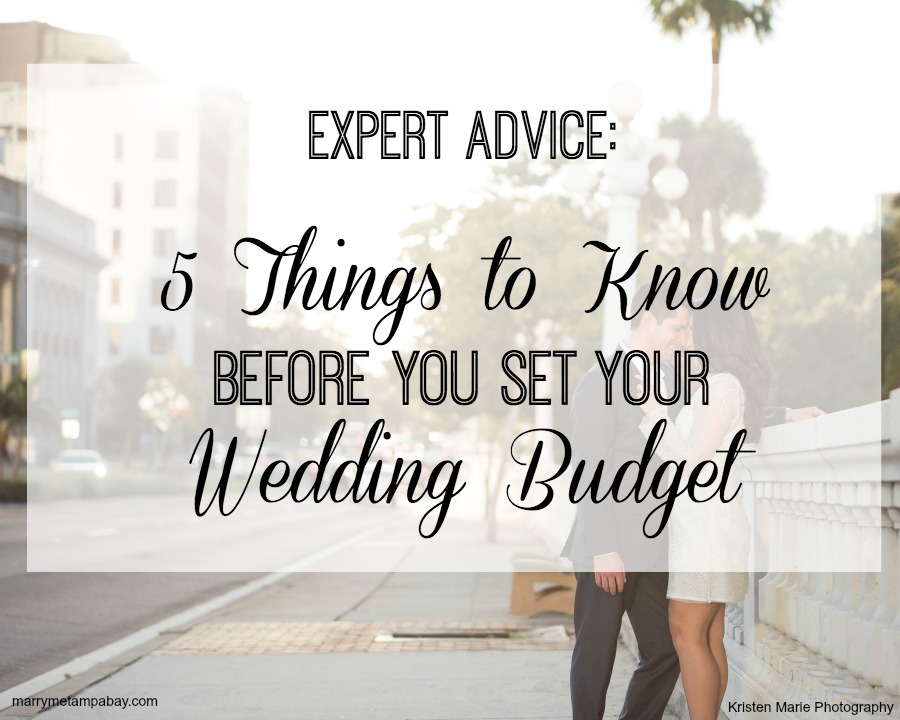 Plan Your Wedding and No One Else's
Determine what type of wedding you want. Your wedding should reflect your personalities together. Be sure your vision fits who you are. -Amy Kladis, Glitz Events
Figure Out Who's Paying
Who will be contributing? Everyone's situation is different. Sit down with all sets of parents (separately or together…whichever is more comfortable for you and them) and see how they are able to contribute. Whether it's monetary, service, or product related, this will help you when determining your budget. -Amy Kladis, Glitz Events
Your family isn't obligated to help with your wedding, but if they have offered to help, knowing what they are wanting to help with is important. It allows you to figure out how much you two as a couple can afford towards your big day, before getting your heart set on vendors that aren't going to fit into your budget. -Kristen Jeffers, Kristen Marie Photography
Budget for the Extras
One piece of budgeting advice we always give to brides in regards to their dress purchase it to keep in mind the added cost of alterations and accessories, which can add up to an additional $1,000 (or maybe even more!). So, if you have a $3,000 dress budget it's important to look at gowns under $3,000 so you have wiggle room left for your tailoring, veil, jewelry, etc. If keeping a strict budget is imperative, we suggest shopping during a boutique's trunk show event where oftentimes you will receive a discount, sometimes as much as 10%, off of the purchase of your bridal gown. –Nicole Mei, Blush Bridal Sarasota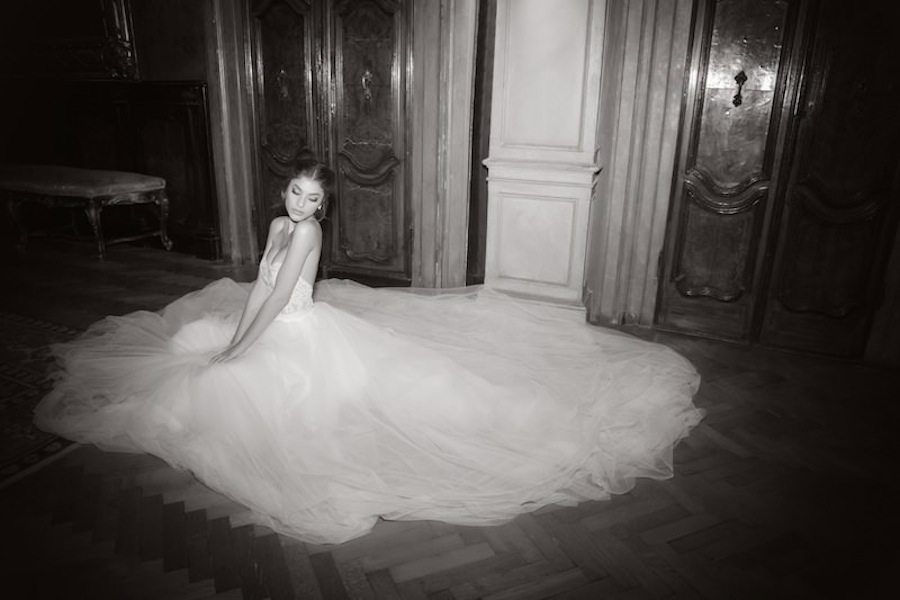 Yaki Ravid available at Blush Bridal Sarasota
Research the Cost of Hiring A Wedding Pro
My first piece of advice is to know what things cost in your area. You don't want to create the perfect budget only to find out vendors in your area may break that budget. Do plenty of research. What does this mean? Make a list of all vendors needed, then go through and rate those based on priority. Then start setting up meetings with vendors you love, get pricing and get a good idea of what it'll cost to have a wedding in your area.
When a potential client emails me for info, I first make sure I'm the style they are looking for. Then I email them my starting investment. I feel that it's very important to be as candid as possible in the email. I don't want them to have sticker shock when they arrive at my studio. If my starting investment is within their budget, then we set up a face-to-face meeting. Get all the facts up front! -Rana Tierney, Roohi Photography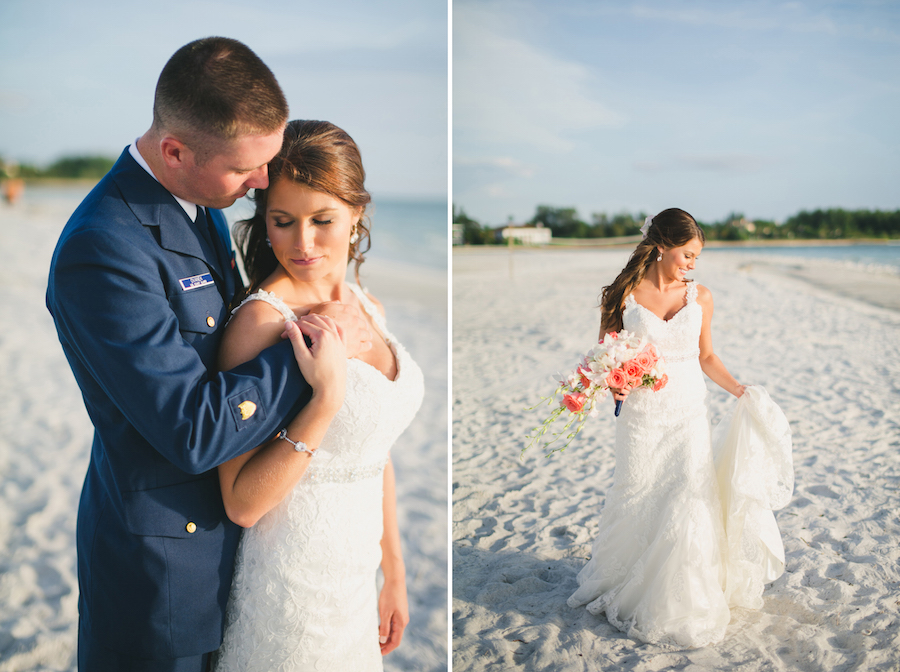 Roohi Photography
Don't Choose Vendors by Price Tag Only
We've all read the blogs about how someone had a wedding for $2,000, but what they don't tell you is the amount of work and luck that goes into that wedding. There are always great deals to be had, but just be realistic, decide what is important to you and budget from there. -Jessica Bressmer, Tampa Airport Marriott
When you create the budget, you must allow enough room in the budget for a top tier experienced wedding DJ. The DJ will determine the success of your day. Don't take a chance. Put a lot of emphasis on your DJ search and don't base your decision on the lowest bidder! -Dave Kanaszka, Celebrations24